Trigger Warning: This story contains mention of suicidal thoughts that may be triggering to some. 
"I'm living an unconventional life in many ways. Between us, my husband and I have over 10 different health conditions, and our son has autism and ADHD. You could say our lives are pretty crazy, and I'm not going to lie and say it's easy, because it isn't. Yet, as much as I wish life were a little kinder to us at times, I wouldn't change who I am or the family I have for the world. Living with chronic illness and disability is what has made me the person I am today—deeply passionate about social issues and with often endless compassion towards others. I know what it's like to struggle, having had to fight both workplace discrimination and a benefit system which sent us to court three times in 2 years and threw us into poverty. I've experienced the pain of seeing friends fall away and family members refuse to acknowledge just how ill I am. It has hurt, a lot, and at times I have wondered how I am still standing.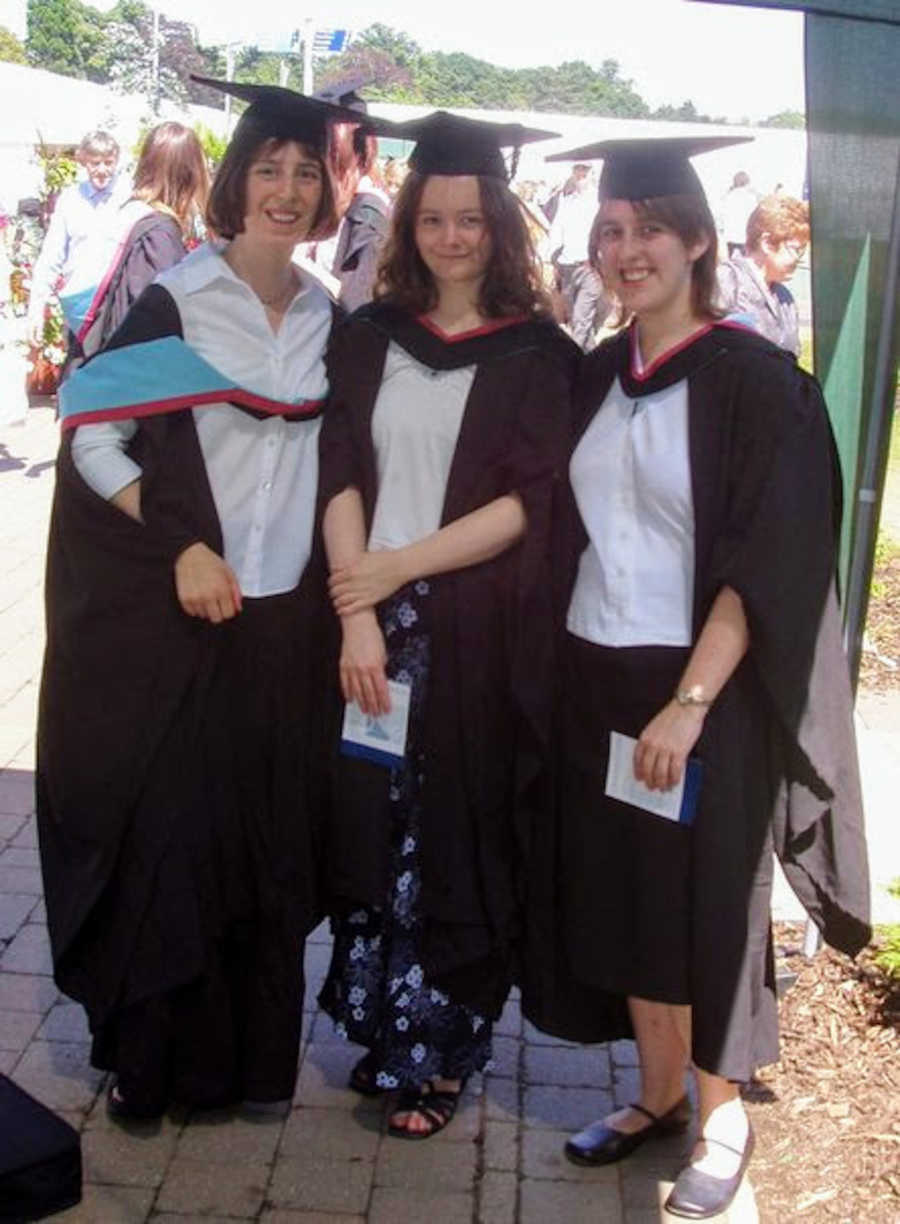 Here I am, at the end of one of the hardest years imaginable on both a personal and global scale, more accepting of my identity as a disabled person than ever before. Because, sometimes, it's in the most challenging of times you really find out who you are. These past few years have certainly done that for me. I thought I knew all there was to know about chronic illness and disability, both from my own experience and that of those around me. I had always been a sickly child, getting sick far more frequently than anyone else, and I never had a chance for one of those 100% attendance certificates they gave out at school—do NOT get me started on how wrong it is to reward people for simply being healthy! I was also diagnosed with asthma at the age of 2. I remember just accepting that being ill was simply a part of life from a very young age.
I was also incredibly accident-prone, and you don't want to know how many times I ended up at the ER or how many x-rays I have had during my life. By the time I reached my teens, the asthma was beginning to fade away, but other issues cropped up. I was clinically underweight, always covered in bruises I couldn't explain, began to experience incredibly painful and heavy periods as regularly as every 2 to 3 weeks, and my joints began to hurt like crazy. I would eventually be diagnosed with hypermobility at 17 and endometriosis at 21, but going through my teens with unexplained pain and symptoms was a challenge. Looking back, I realize it's no wonder I spent those years feeling so uncertain within myself. My mom was also diagnosed with M.E. (chronic fatigue syndrome) during the '90s when I was a teenager, and I went on to volunteer in summer camps for disabled teenage girls during my time at college. I had also grown up with an uncle who was a paraplegic, following an accident at work before I was born. When I say I thought I knew all there was to know about chronic illness, I mean I had been around so many different people I didn't really question it. Only now do I realize how naïve that was, and how much internalized ableism I had picked up from society.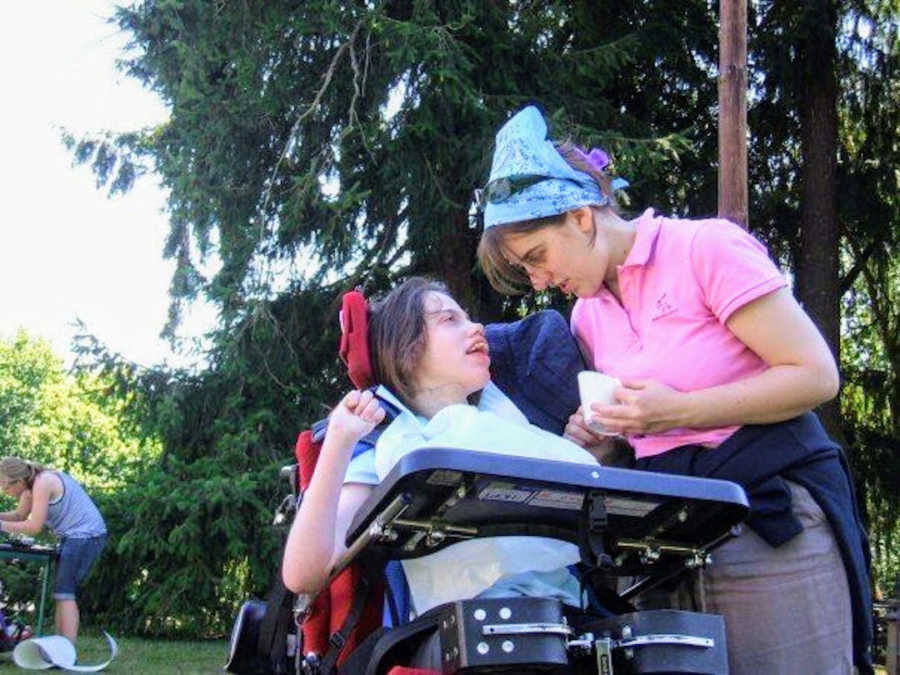 When my personal tutor at college mentioned I could access additional support due to my disability, my response was, 'But I'm not disabled, I don't think it applies to me.' I think I was the only person who couldn't see how ill I truly was at that point. Looking back, I remember a tutor sending me home when he saw me waiting for a lecture, another offering to come with me when he caught me on the way to the doctor's office, and another bringing me a mug of tea during the break in the middle of a 2-hour seminar. My personal tutor tried to encourage me to take advantage of deadline extensions. Several friends have since remarked they weren't sure if I'd make it to graduation. I looked like I was about to pass out half the time. Once, I even had a student I'd never spoken to stop me to ask if I was all right.
It makes me chuckle to think how well I thought I was hiding my struggle, but also makes me sad to think I felt like I had to hide what was going on in my life. I hadn't yet learned it was okay to openly share my illness. This was especially true of the endometriosis, which, being a gynecological issue, makes it challenging to talk about to some people. That began to change as I entered the workforce, partly as I grew older, but mostly because the nature of employment verses education meant I did not have as much opportunity to pace myself and rest during extended holidays, and my health issues became even harder to manage.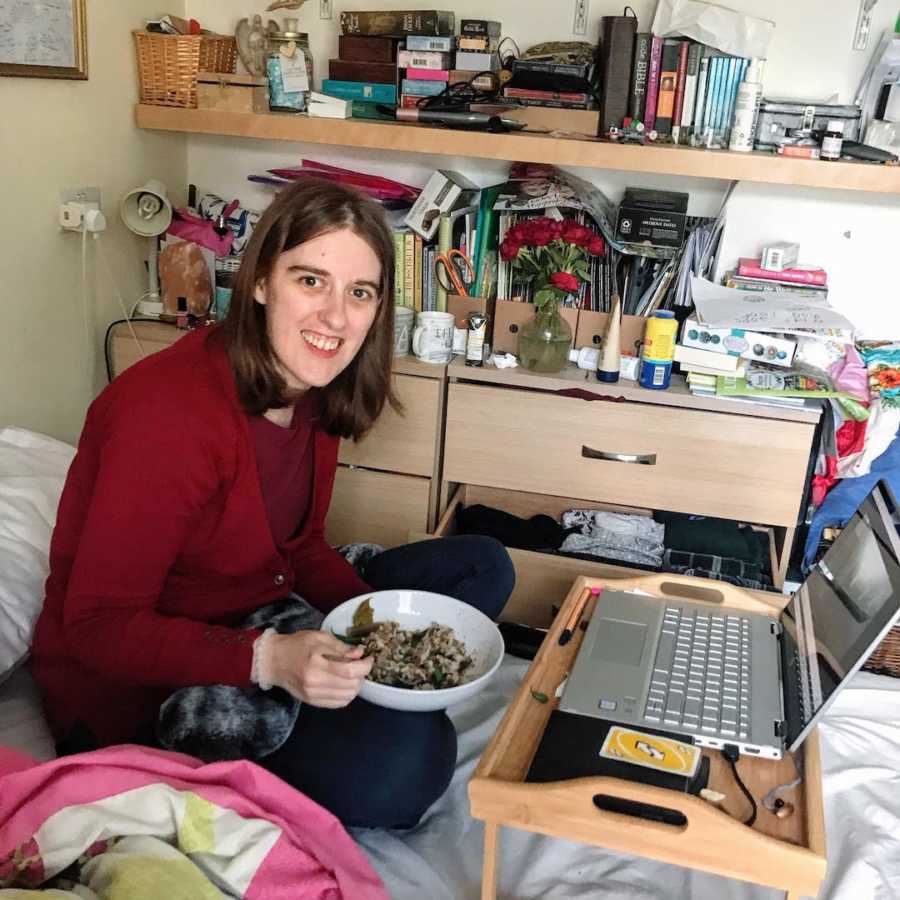 Of course, as I mentioned above, it wasn't always easy. I experienced workplace discrimination in one particular role, which was so bad I ended up quitting after my annual review. I had put up with snide comments from my manager relating to my endometriosis, the treatment for which had taken me through two pseudo-menopauses and surgery within the space of about 18 months. I just couldn't take it anymore. If anything, this made me more determined to speak openly about my struggles, because it just seemed so unfair, and I've never been able to accept the world as an unfair place.
This brings me up to the year 2010. I was in my late twenties and about to get married and start a family. I was so full of hope for the future, and could never have imagined the hell my husband and I have been through over the past 10 years. It started with a pregnancy complicated by hyperemesis gravidarum (HG) and obstetric cholestasis in 2011 which, along with my ongoing health issues, ended our dreams of a larger family as we could not imagine going through another pregnancy.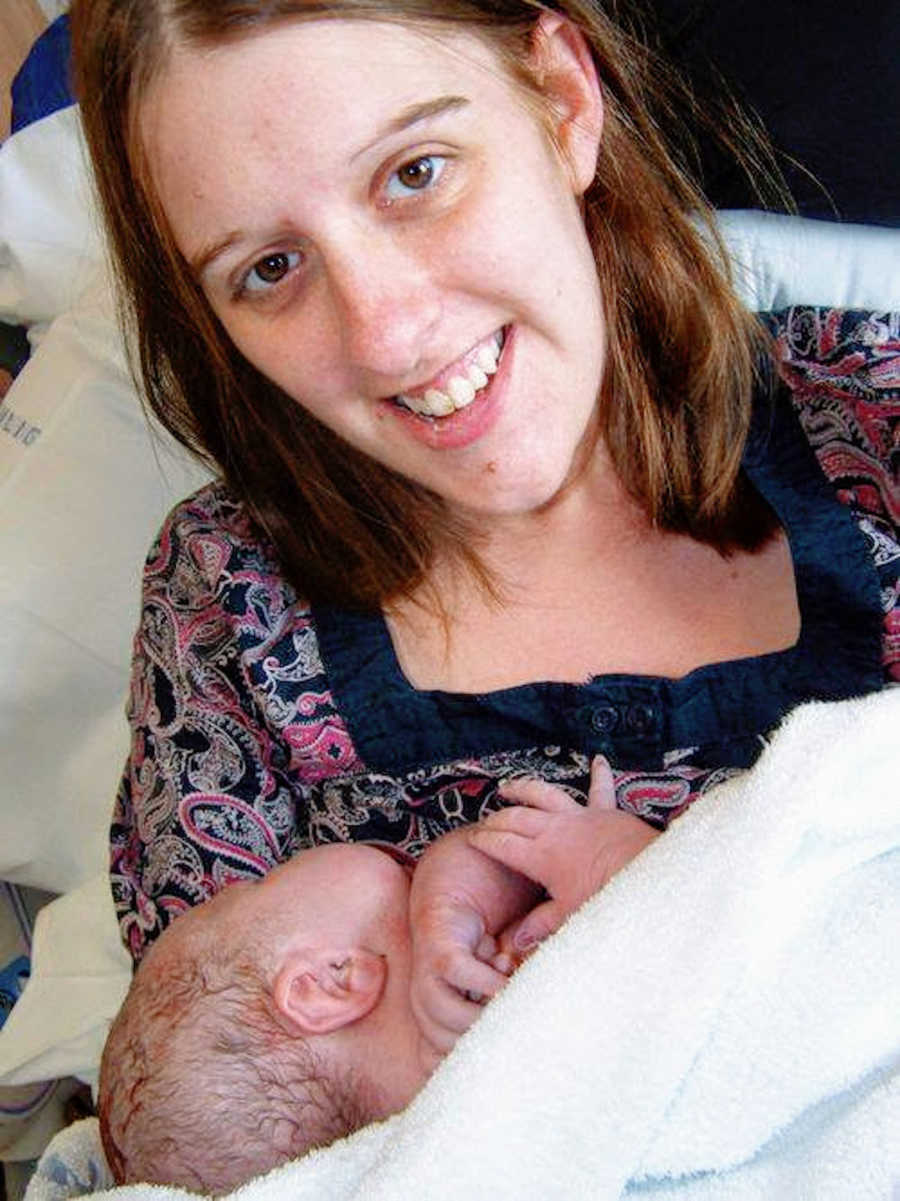 My treatment during my pregnancy was appalling, which is sadly not uncommon when it comes to HG. Because I never wanted another woman to have to make the same decision I had, I threw myself into campaigning for better care. I co-authored a book and worked for a national charity, as well as voluntarily organized two handmade auctions to raise funds. I did all of this whilst raising a young child and supporting a husband whose own health was taking a beating. Over time, he was diagnosed with small fiber neuropathy, another condition hardly anyone has heard of, and his depression became so severe he ended up suicidal. By the end of 2014, we were beyond broken and in 2015, I left my role with the charity, stepped away from the HG world, and we moved closer to family. I thought this was the start of a new life for us and once again had huge hopes for the future.
Sadly, life had other plans. Shortly after we moved and just as I was settling into a new, part-time role (to try and pace myself better), I caught what I thought was a typical cold, which ended up triggering M.E. You'll remember my mom was diagnosed with M.E. when I was a teenager, so I knew about it, however, I could never have imagined just how ill it could truly make you feel.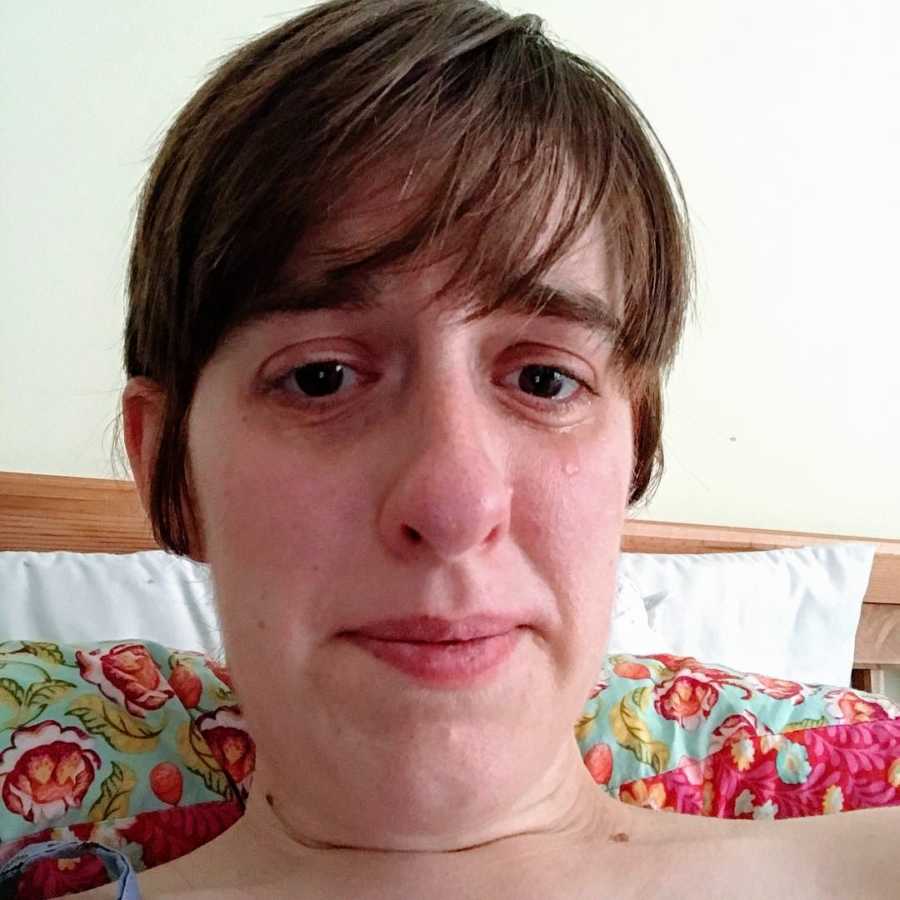 I initially saw my doctor because my hips became really unstable. I felt like I had the flu most days, I could never get warm, and I was getting severe migraines far more regularly than I had ever experienced before. I feel like I saw every specialist imaginable over the coming months. A rheumatologist changed my hypermobility diagnosis to EDS (Ehlers-Danlos Syndrome) because of the effects to my body beyond just painful and flexible joints. She also added M.E. and/or fibromyalgia to my list of diagnoses, because there was no reason for my EDS to have suddenly become so unmanageable after a lifetime of being able to function with it. An immunologist decided the 'cold' I'd had was probably a strep infection, because my immune markers were off for well over a year. An endocrinologist checked all my hormone levels and decided all was fine. An echocardiogram showed my heart was fine too, but a tilt table test showed my blood pressure drops significantly when I stand up, leading to an additional diagnosis of postural hypotension. Finally, at the beginning of this year, a neurologist confirmed the chronic migraine diagnosis my doctor and I had long suspected.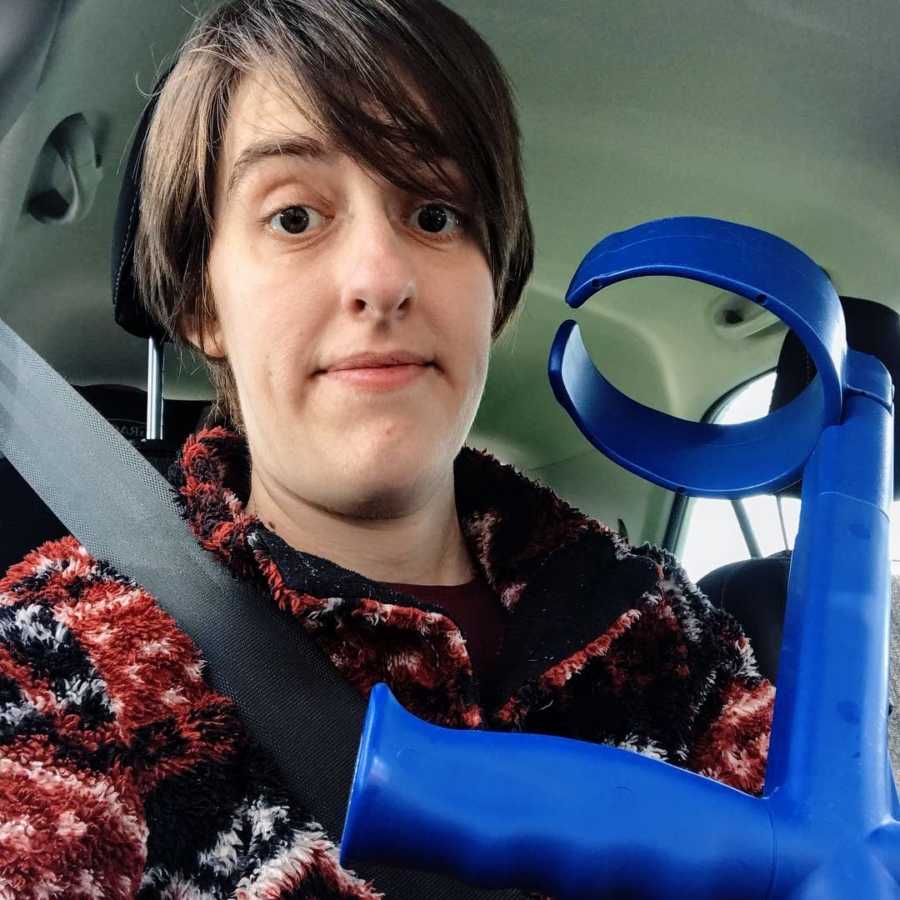 Basically, between 2015 and 2020, I became increasingly ill. I started off trying physiotherapy and occupational therapy to manage my symptoms, and ended up pretty much housebound and often bedridden. In 2016, I left my job and went self-employed to try and work around my health better, but by 2018 I was unable to even work on my laptop from bed. In January of this year, I caught the flu, which led to labyrinthitis, ongoing chronic dizziness, and vertigo, which has only just begun to ease up in November. It has been a hell of a year. For the first time ever, I found myself wishing I were not here anymore because I could not cope with one more day like this. So, what got me through? Well, the love of my husband and son, for a start. My husband is also unable to work, and has become our son's official carer and my unofficial carer. This hasn't been easy financially, but it's the only way we can function each day.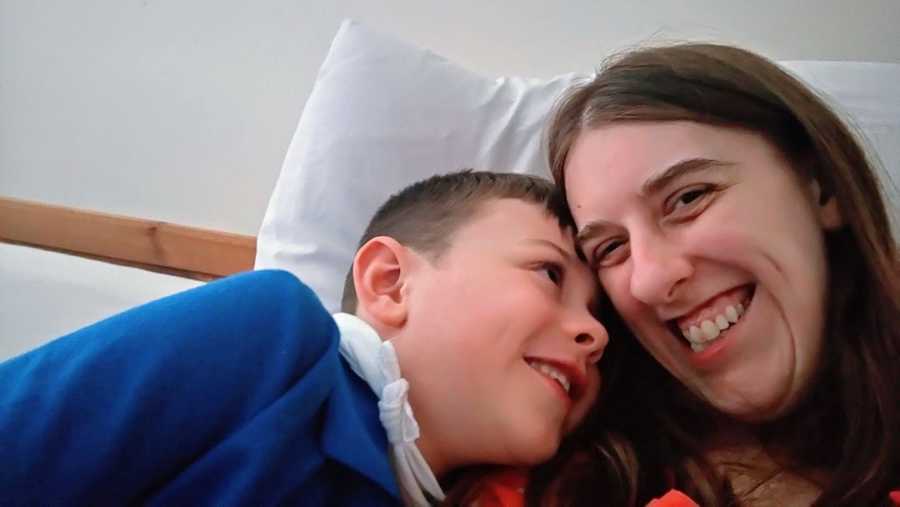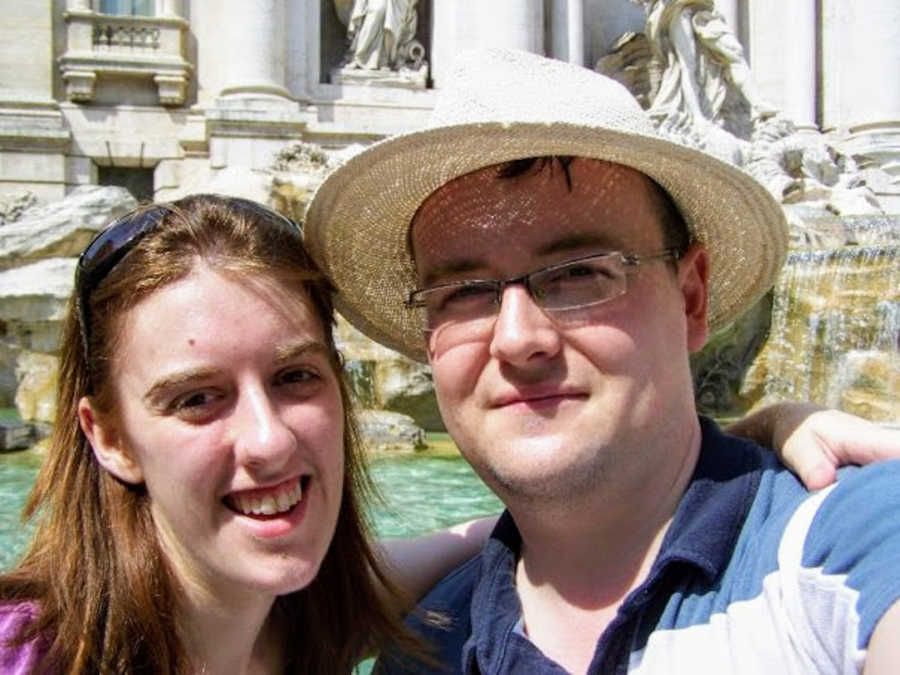 The hope is one day I'll recover enough to get back to freelance copywriting or a little part-time job again, but for now, this is our life and I'm slowly learning to accept it, as frustrating as it may be. The biggest thing I have learned through all of this is our worth lies in who we are and the things that light the fire within us, not in what we do or achieve. I've always been a high achiever—someone who suffered from low self-esteem and felt the need to achieve big things to find my worth. But finding myself unable to do anything more than lie in a darkened room and wait for the world to stop spinning has taught me so much. My son still loves me unconditionally and clings to me like a little limpet at times, because even when I am so terribly ill, I am his emotional anchor. My worth as his mother lies not in what I do, but how I make him feel. I am passionate about raising a confident child who accepts himself as he is, especially knowing the world may never fully accept his quirks.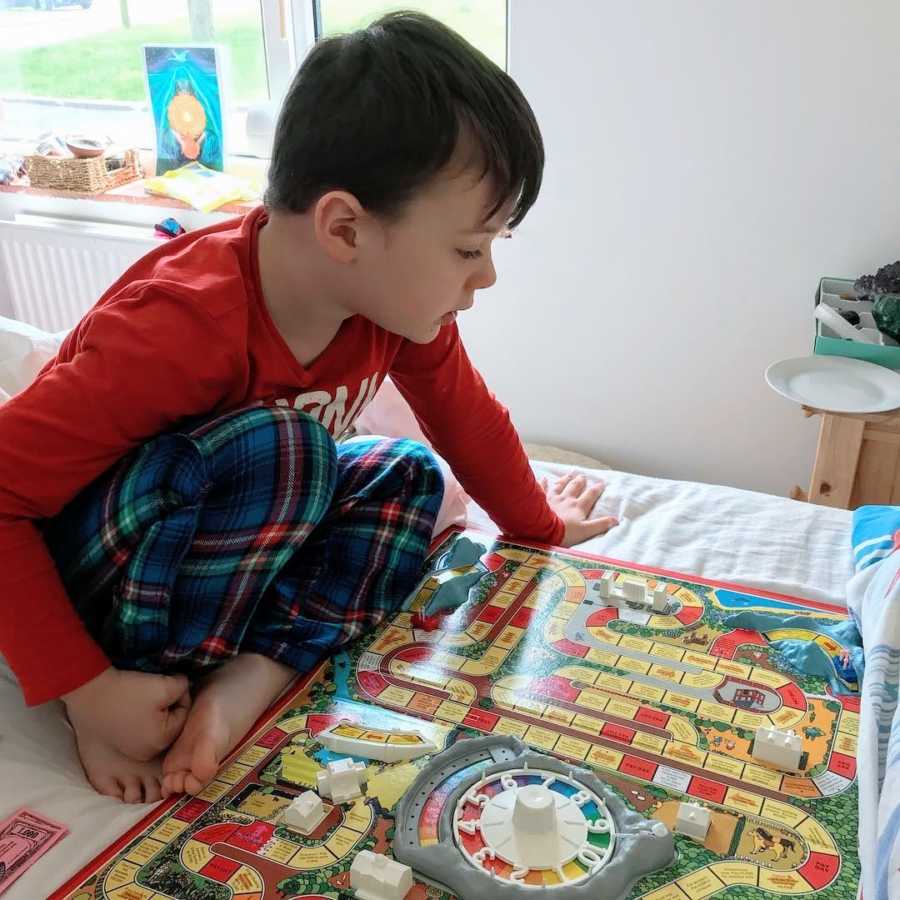 My worth lies in the words I speak, write, and share with the world. My life experience is so worthy, not despite my journey with chronic illness and disability, but BECAUSE of it. I see the world in a different way than many others. I believe in a better world, one worth fighting for. I am determined to tackle the internalized prejudices society has taught me, by honestly looking at myself and then asking those around me to walk with me as we try to do better. I do it all with compassion and a distinct way with words. Language is, and always has been, a passion of mine, and no matter how ill I become I will always have the ability to change the world with my words.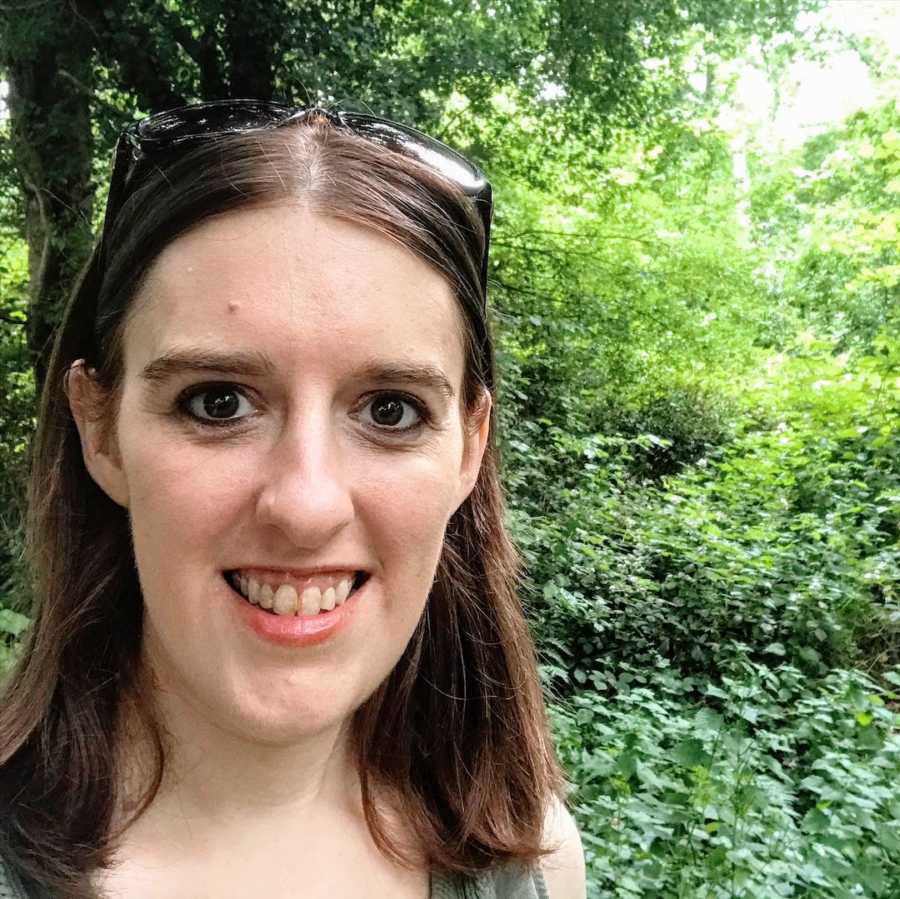 Which brings me to what I hope you can take from this little life journey of mine—no matter what you've been through or are currently experiencing, you are so worthy just as you are. I know it's so easy to fall into the trap of trying to be what the world expects of you, or what social media tells you to aspire to, but all that truly matters is that you value yourself for you who are. It won't happen overnight. It's often a lifetime's worth of getting to know yourself and breaking down ideas which were drilled into you from such a young age you can't even pinpoint where they came from. From where I'm standing, having been through an intense unraveling over the past few years, I can tell you it is so worth it when you begin to come out the other side. And I'll be cheering you on the whole way."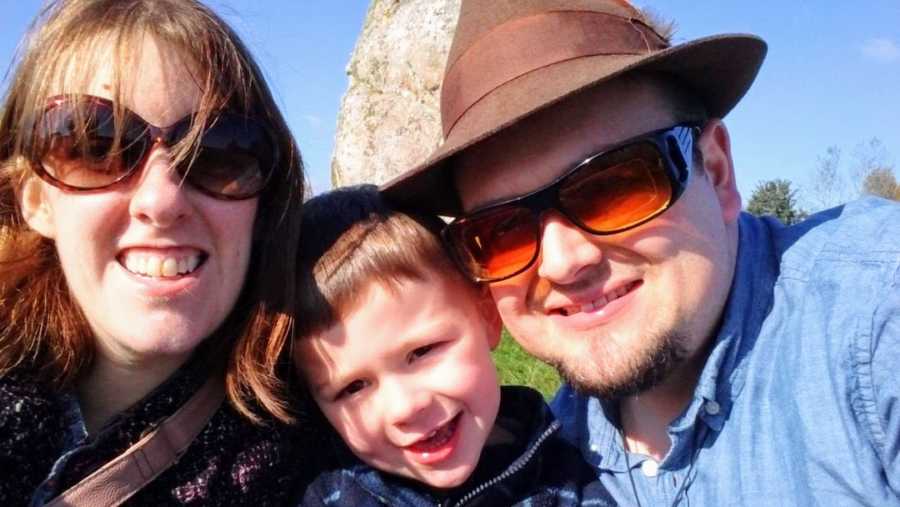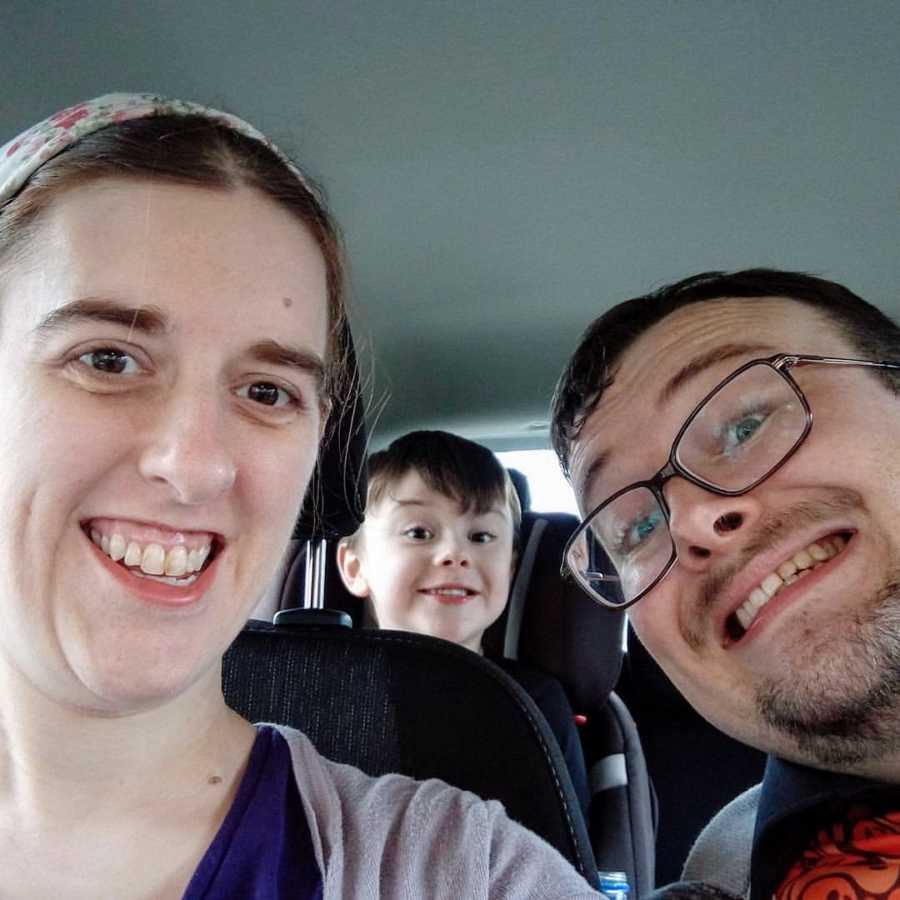 This story was submitted to Love What Matters by Amanda Shortman from the UK. You can follow her journey on Instagram, Facebook, and blog. Submit your own story here, and be sure to subscribe to our free email newsletter for our best stories, and YouTube for our best videos.
Read more inspiring stories from chronic illness warriors:
'It's probably stress.' My newly retired parents became full time caregivers. Waking up was worse than my nightmares.': Man with chronic illness turns life around, 'I turned pain into purpose'
'I came home from camp with the worst sore throat of my life. The horse I'd ridden mysteriously died the night I got sick.': Woman details chronic illness journey, finds 'silver lining' service dog
'When you see me in a handicapped parking spot, you roll your eyes. My husband explains, 'She doesn't get better from this. She ultimately dies from it.': Woman with multiple chronic illnesses urges 'not all disabilities are visible'
Provide beauty and strength for others. SHARE this story on Facebook with friends and family.