"My husband was telling me about a conversation he had with his grandmother the other day. He makes it a priority to call her often and had not spoken to her since his Graduation from college. He calls her because she is important to him and he knows it doesn't just brighten his day to talk to her.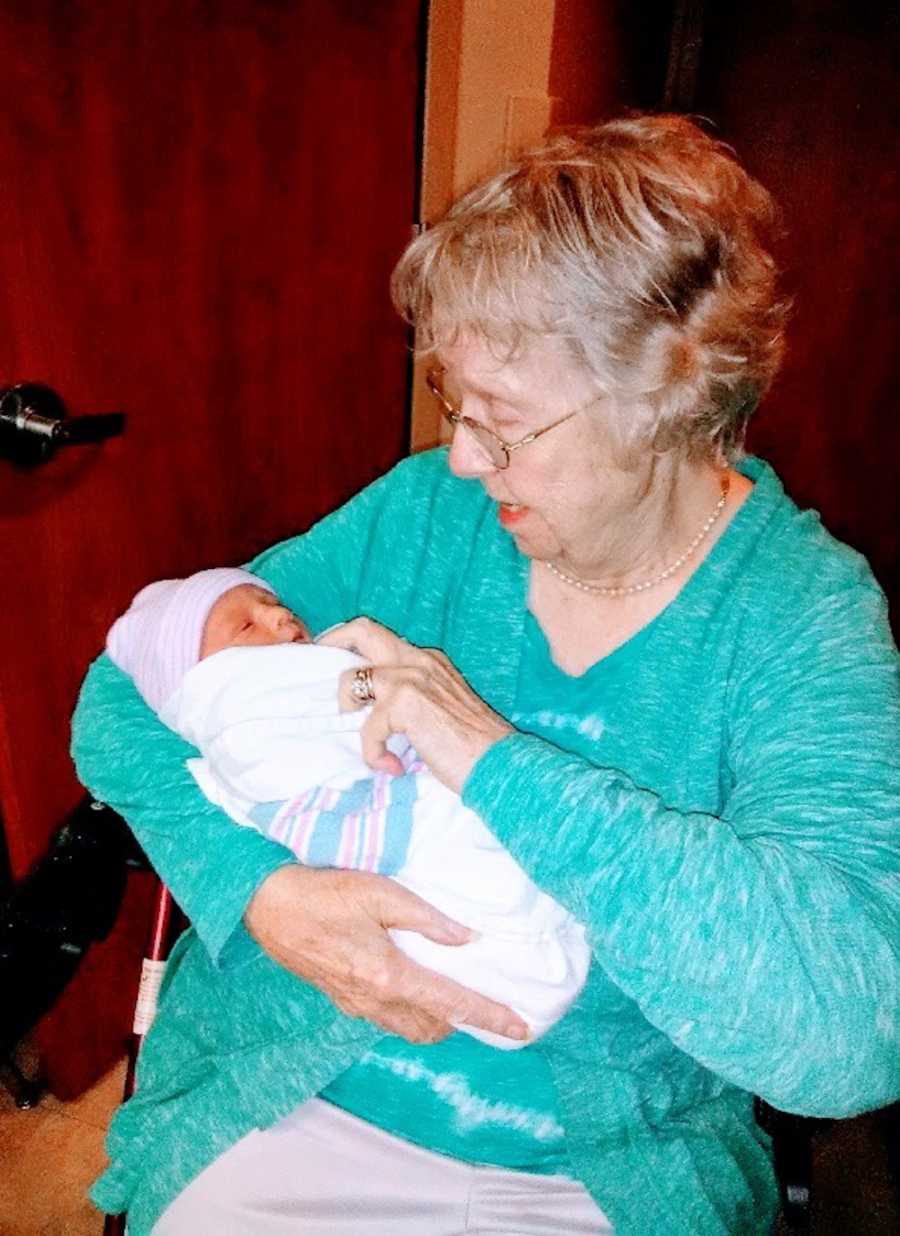 He was apologizing for not calling in a few weeks because of his busy schedule. He told me he was explaining to her that he was trying to make up for lost time with us, his wife and three children. It broke my heart to hear him say this.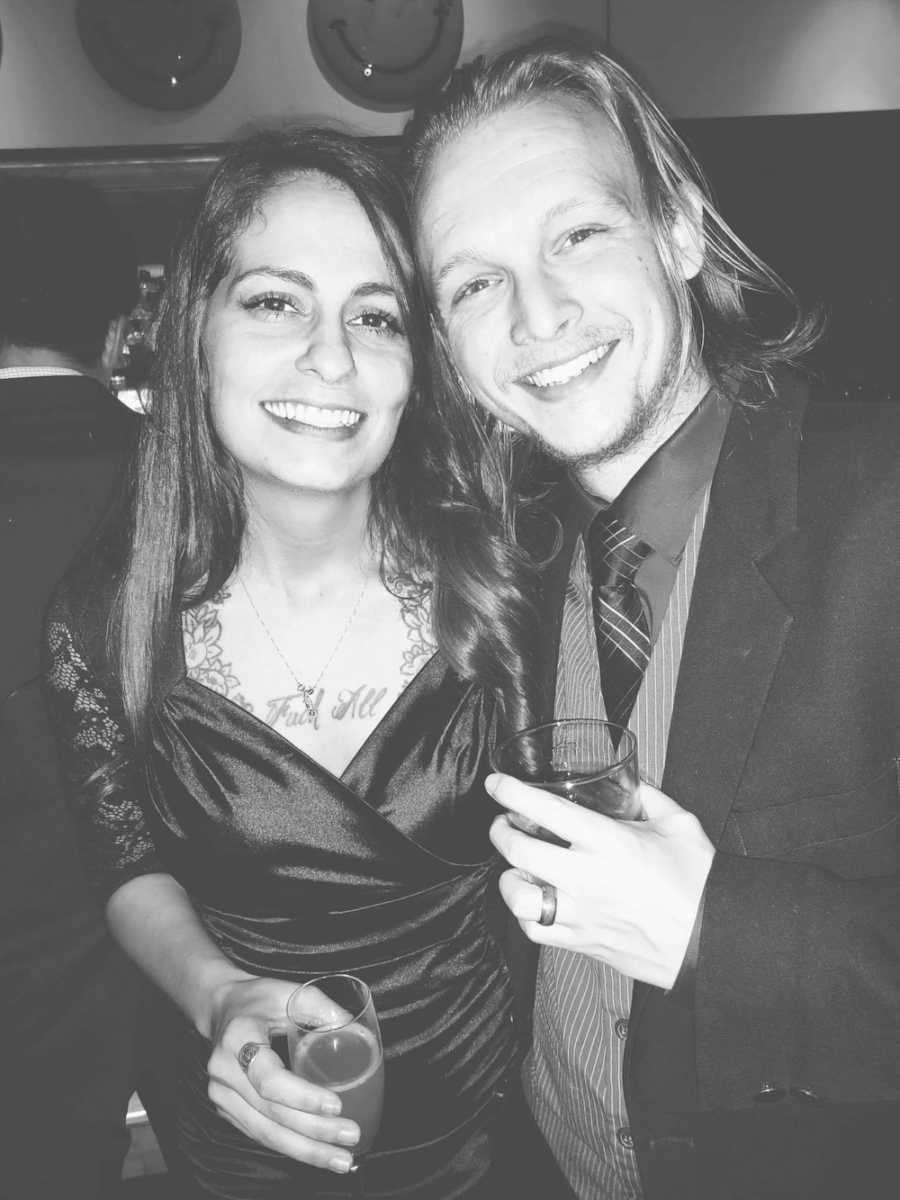 The thing is, my husband has in fact been very busy.
Almost four years ago we moved to Austin from Houston to support my oldest daughters' father. His business was growing, and he had an opportunity to broaden their company to a few more cities. He was the best option to help the company grow here and the surrounding cities. Him and his lady sat my husband and myself down to explain that they wanted to move and take this amazing opportunity. We all value our family and co-parent like I rarely see it done. That is a whole other story though. The choices were that he travels back and forth from Austin to Houston on weekends he wasn't working, or we all move up to Austin together. It was a pretty easy decision for my husband and I. We were currently staying at my mother's old residence due to losing almost everything in the flood in Houston before Harvey.
My husband and I transferred our jobs up to Austin and we started our adventure. Soon after we arrived my husband found an amazing job with a company he still works with today. A few months after moving my husband brought up that he wanted to continue school and obtain his bachelor's degree. He registered for online classes and started his three-and-a-half-year journey to his goal. My husband served our country in the Air Force and acquired almost all his credits for his associates in his early twenties. That is where the extra year came in for his school, finishing his associates first, then immediately diving into his bachelors.
Around the same time of him starting school, we were trying to expand our family. My job at the time was very demanding of my body so we decided that I would quit my job and focus on making our child after quite a few miscarriages. Less than a month after I quit my job, our rainbow baby decided to stay. Over the next few years my husband was promoted quite a few times, stayed up nights to feed our daughter, worked tirelessly every night and weekends for school. I still have no idea how he managed to work full time, do school full time and was a rock for our family full time.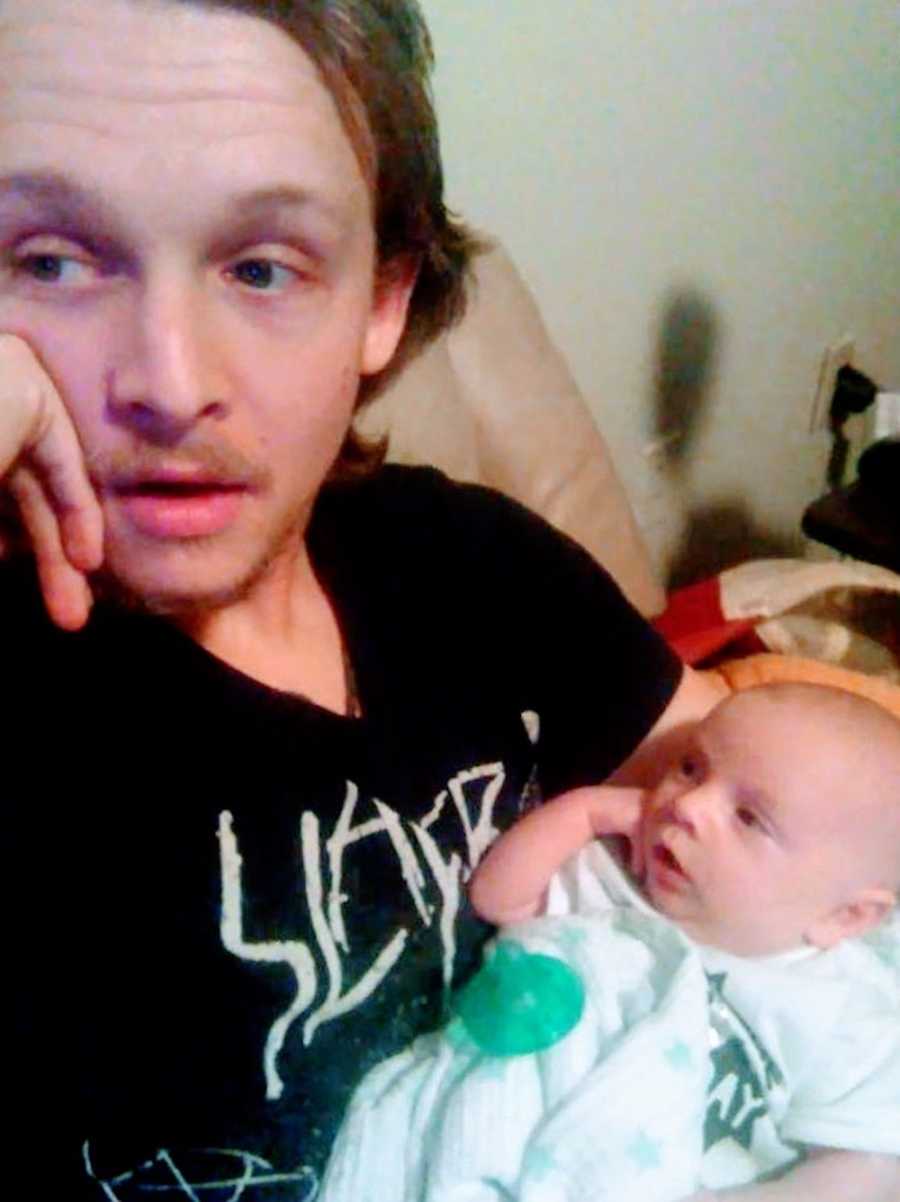 His graduation was absolutely one of the most memorable events in my life. He graduated Summa cum laude, always making the Presidents and Deans list.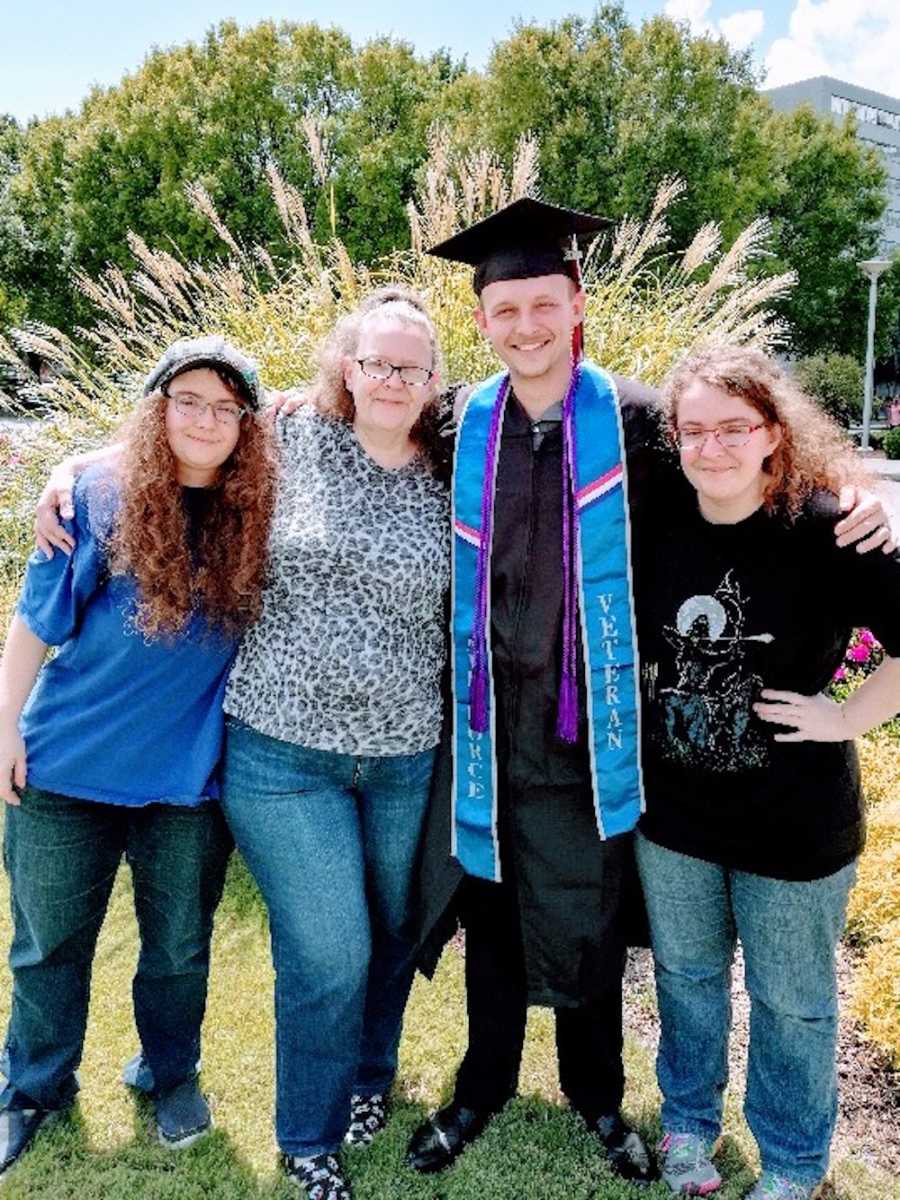 In all fairness, this list I have provided of his accomplishments doesn't even begin to scratch the surface of all of them. We moved several times in these years, we traveled often to see our family in Houston for holidays and birthdays. He always insisted that I received my own personal time and would be there for our girls for their accomplishments as well. All the while always bringing his work computer and school computer. He was always staying ahead of the curve, never falling behind.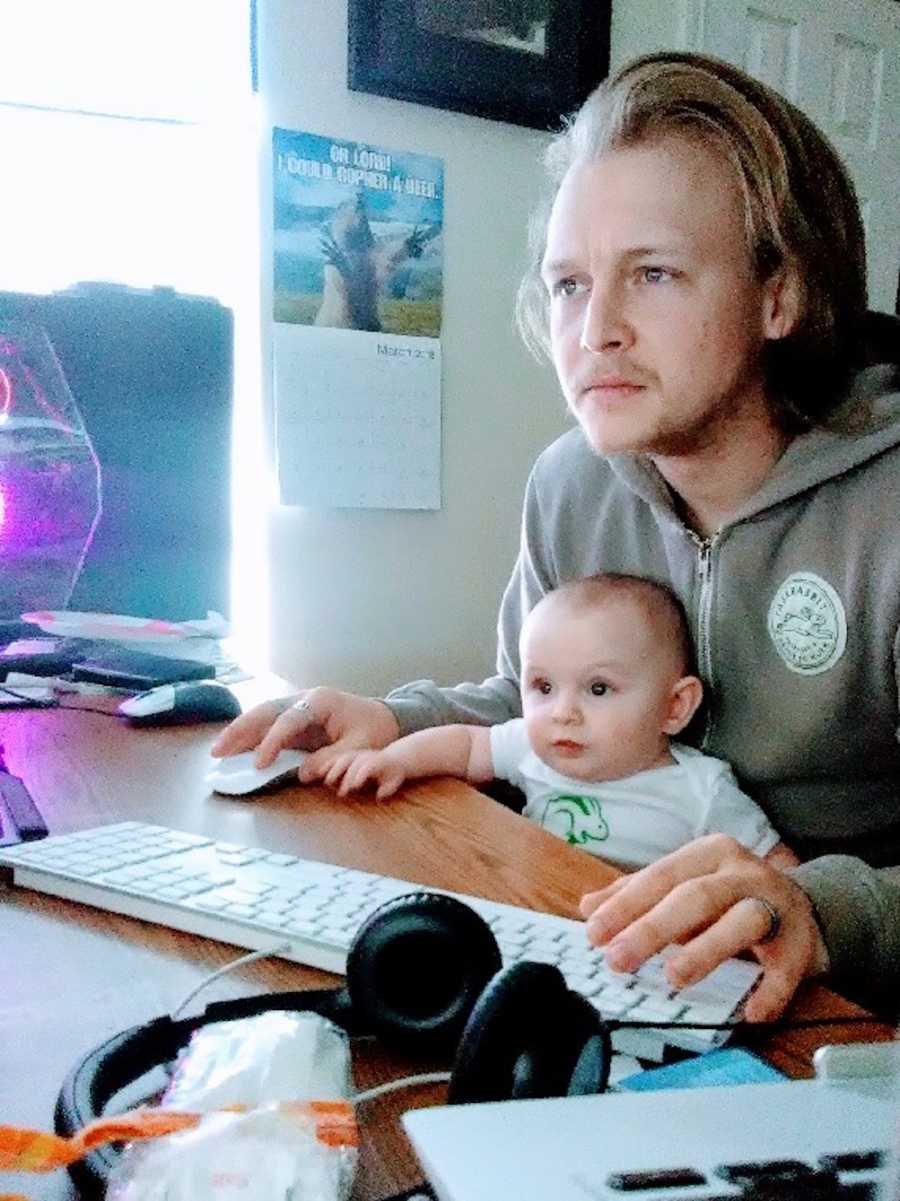 When He told me, he felt like he needed to make up for lost time It broke my heart. Here was the man who gave his family everything. Allowing me to stay home and raise our children instead of attending daycare. He would wake up in the middle of the night to attend to our children without being asked. Took time off to take care of me when I was sick. Always attended family functions in Houston. Made special days for each of our girls for special daddy and daughter time. Here was the man that would let me sleep in and would do housework, so I didn't have to worry. Here was the man that has set a standard so high for our daughter's future significant others. Here is the man that lead by example in being able to bring yourself happiness and success. He wasn't just successful with work and school but his personal life as well.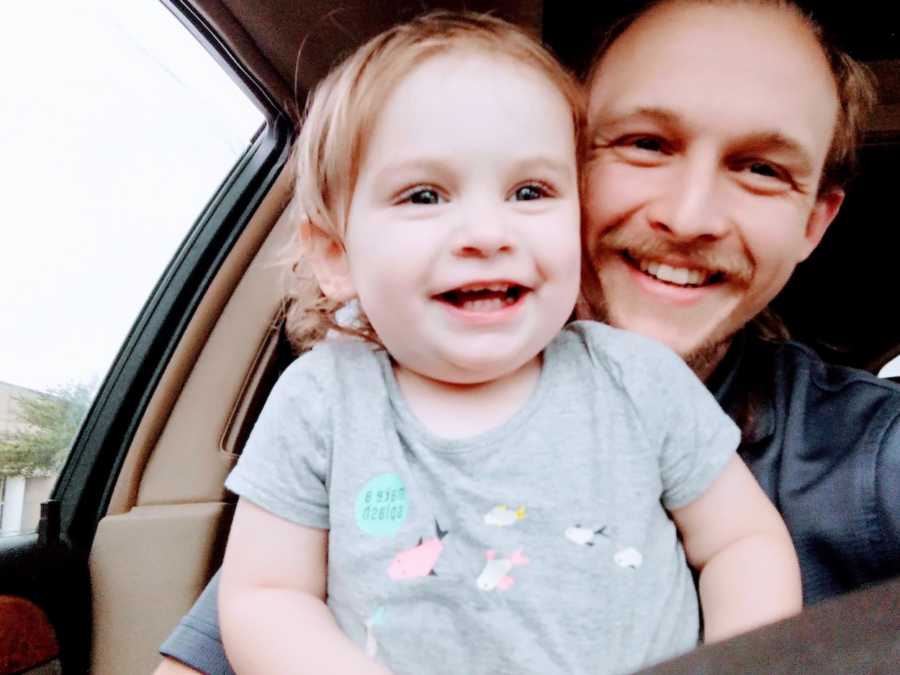 We had hard times like anyone else. There were Saturdays he was at his desk for 14 hours and family functions where he was in the other room finishing what needed to be done.
I tried to explain to him that he didn't need to make up for lost time. There wasn't lost time to make up for.
He showed our daughters that being successful and happy isn't always easy but absolutely achievable. He showed me that I was absolutely the luckiest person I have ever met to have a partner that supported his family not only financially but also mentally. He is my best friend and the most successful person I have ever met.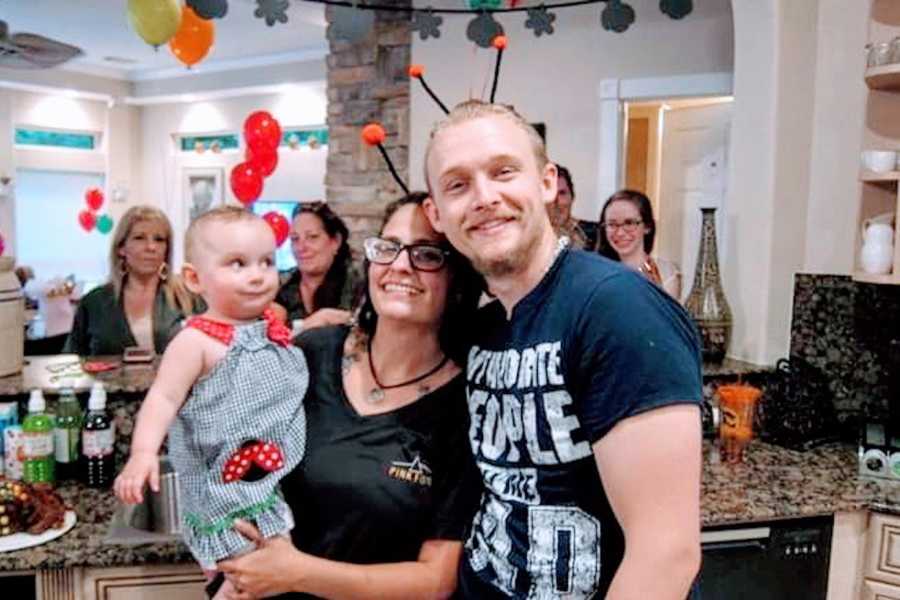 My husband has been very busy.
If I can stress one thing to anyone who has a partner in school, is that you let them know that their success and happiness is important to you. I must have lost sight of this because he thought he needed to make up for lost time. It wasn't lost on me, our extended family or my children. We were blessed enough to be next to him on a journey he chose. My girls and I have been fortunate enough to have such a positive role model, father, and best friend.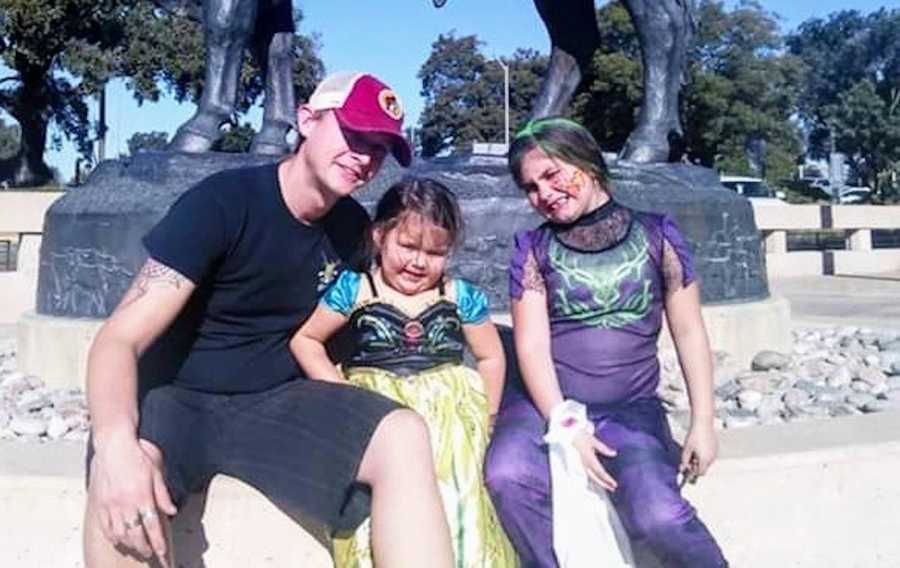 That time wasn't lost to us. It made him grow as a person and our family benefited immensely from his personal success. He has taught our children that is never too late to continue your education. He has reaffirmed that family is just as important as work. He has set a high bar for anyone our daughters bring home by showing them that I was always a priority.
He doesn't need to make up for lost time."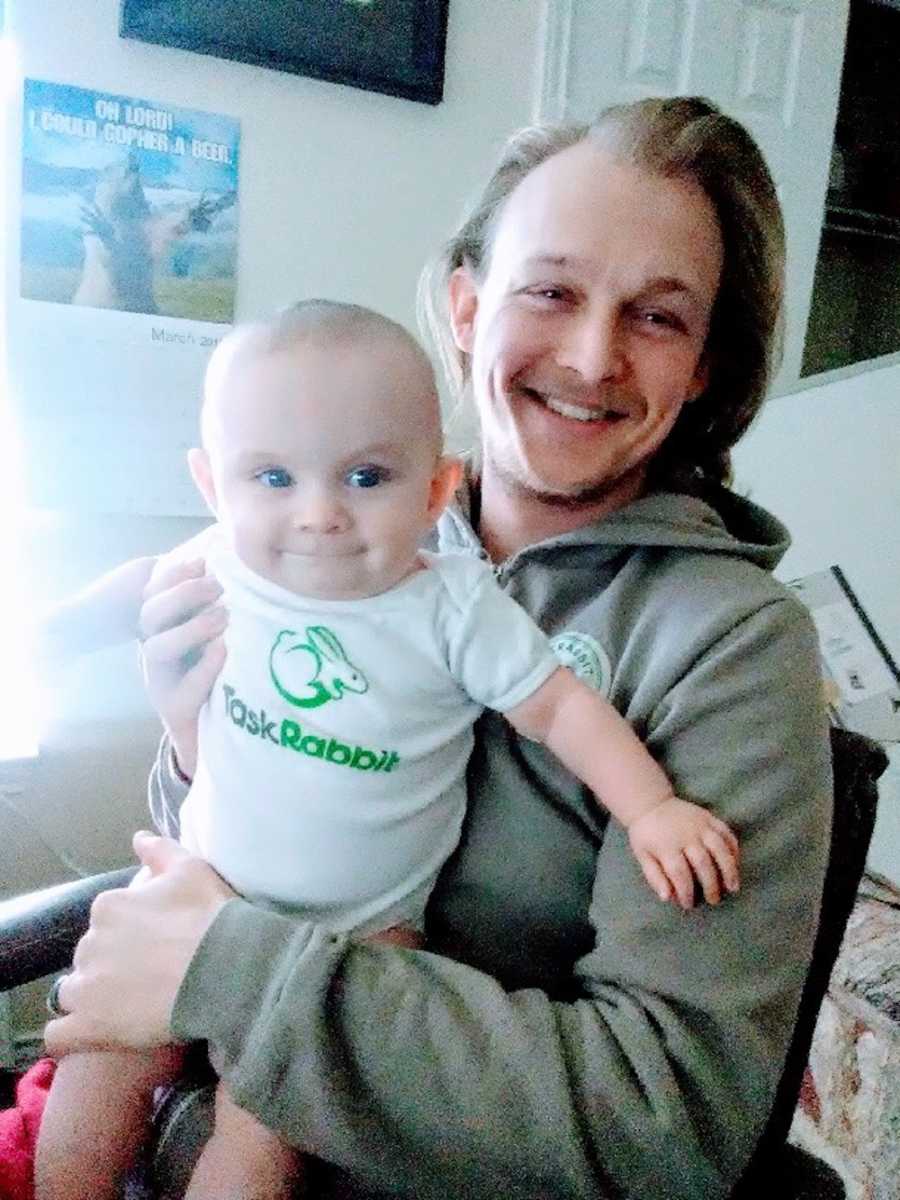 This story was submitted to Love What Matters by Hannah Silver, 31 of Texas. Do you have a similar experience? We'd like to hear your important journey. Submit your own story here, and be sure to subscribe to our free email newsletter for our best stories.
Read more stories like this: 
'MOM YOU DID IT!' I had gone from a married stay-at-home, homeschooling mother, to a single mom of 4 and nursing school graduate. And then it finally happened. I cried.': Single mom's empowering journey navigating 'messy divorce'
'That is why you need to stay in school': Dirty man educates mother who assumed he was uneducated with 'today's lesson for the day'
'I haven't heard a thank you all day. Not one. I'm a blur. I'm not sure what I did for myself, at all.': Overwhelmed mom says she 'sees why stay-at-home moms get depressed'
SHARE this story on Facebook to encourage others to cherish every moment and love what matters most.