"I was born on December 22, 1999, in Kaliningrad, Russia with bilateral severe-to-profound sensorineural hearing loss. It was not until my mother adopted me at 7 months old and brought me back to the United States this came to light. She took me for routine screening, thinking nothing was wrong. The nurses shook a little brown toy monkey behind my head and I didn't respond to it, to everyone's surprise. A few tests later, my diagnosis was made.
The doctors suggested my mom start me off with hearing aids, and if I was not doing well, to teach me American Sign Language and get me cochlear implants. Fortunately, I excelled with just hearing aids and that is what still use today.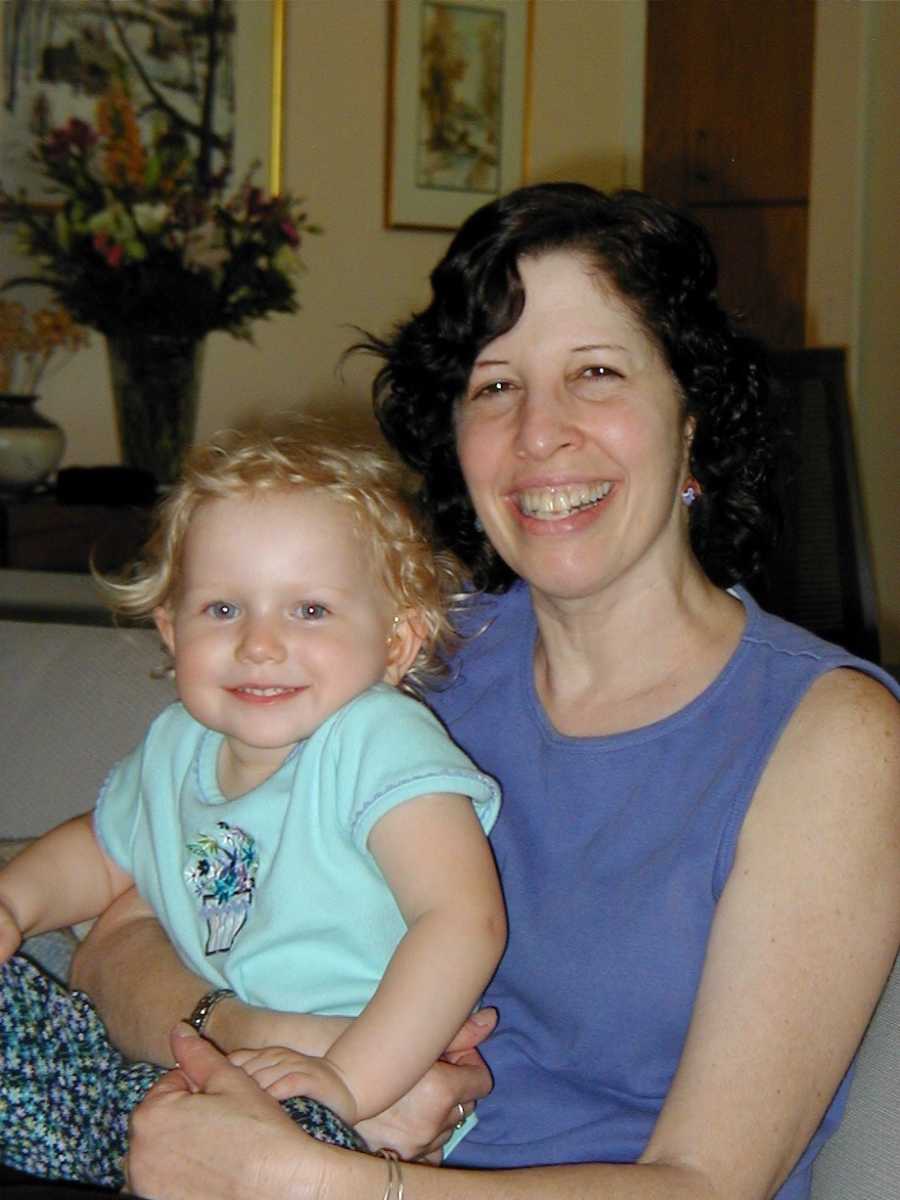 I grew up in a small town in Massachusetts and was raised by a single mother. I went to the CASE Collaborative, a program for children with special needs, for preschool and kindergarten. In first grade, I was mainstreamed into public school and became the first child with hearing loss to go through my town's public school system.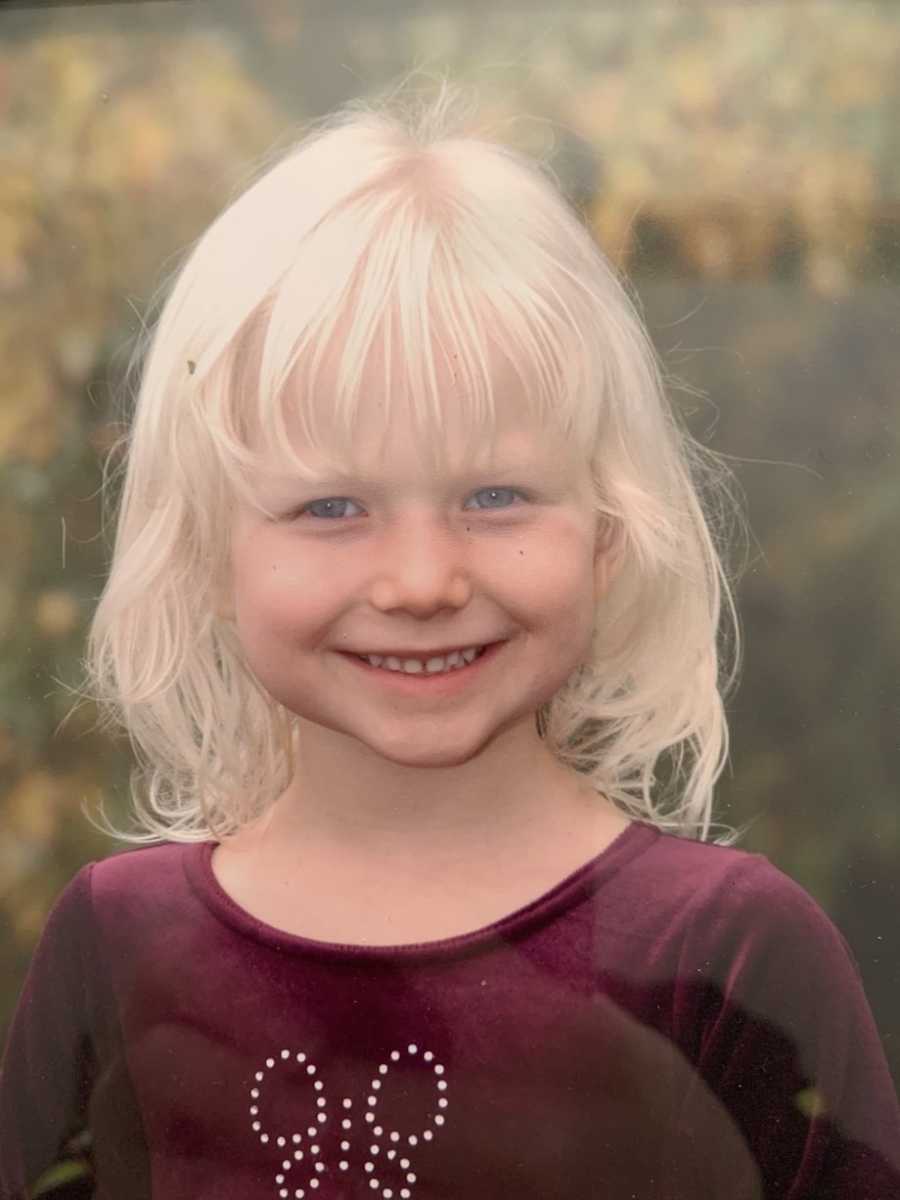 Something I often tell people is I need to see to hear; relying on audio is not enough for me. With my hearing aids alone, I am able to understand 13% of words spoken. Deaf and hard of hearing people use their eyes to hear, through lipreading and assistive technology, to make up for the remaining 87%. The idea that hearing aids and cochlear implants cure hearing loss is completely false. Every single day, I hear with my eyes. When someone walks into a room, I see their presence through shadows or feel their footsteps through vibration before I even hear them. When emergency vehicles go by, I see their lights before I hear the sirens.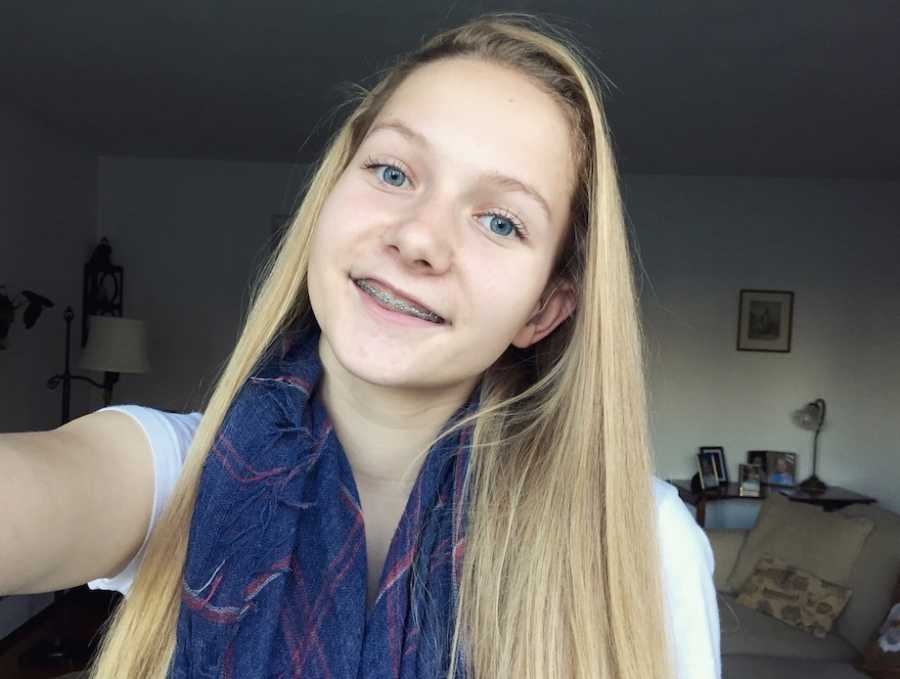 In school, it was a struggle to get teachers to caption media in a timely manner, and nine times out of ten, it was not captioned. It was a very recurring thing for me to stare into space for the 48 minute class period because watching a video without captions for someone who is deaf/hard of hearing is like a hearing person watching it without sound; it does not work. The way they remedied this was not allowing me to be tested on any media that was not captioned. I probably missed out on some educational content and this absolutely violated the Americans with Disabilities Act.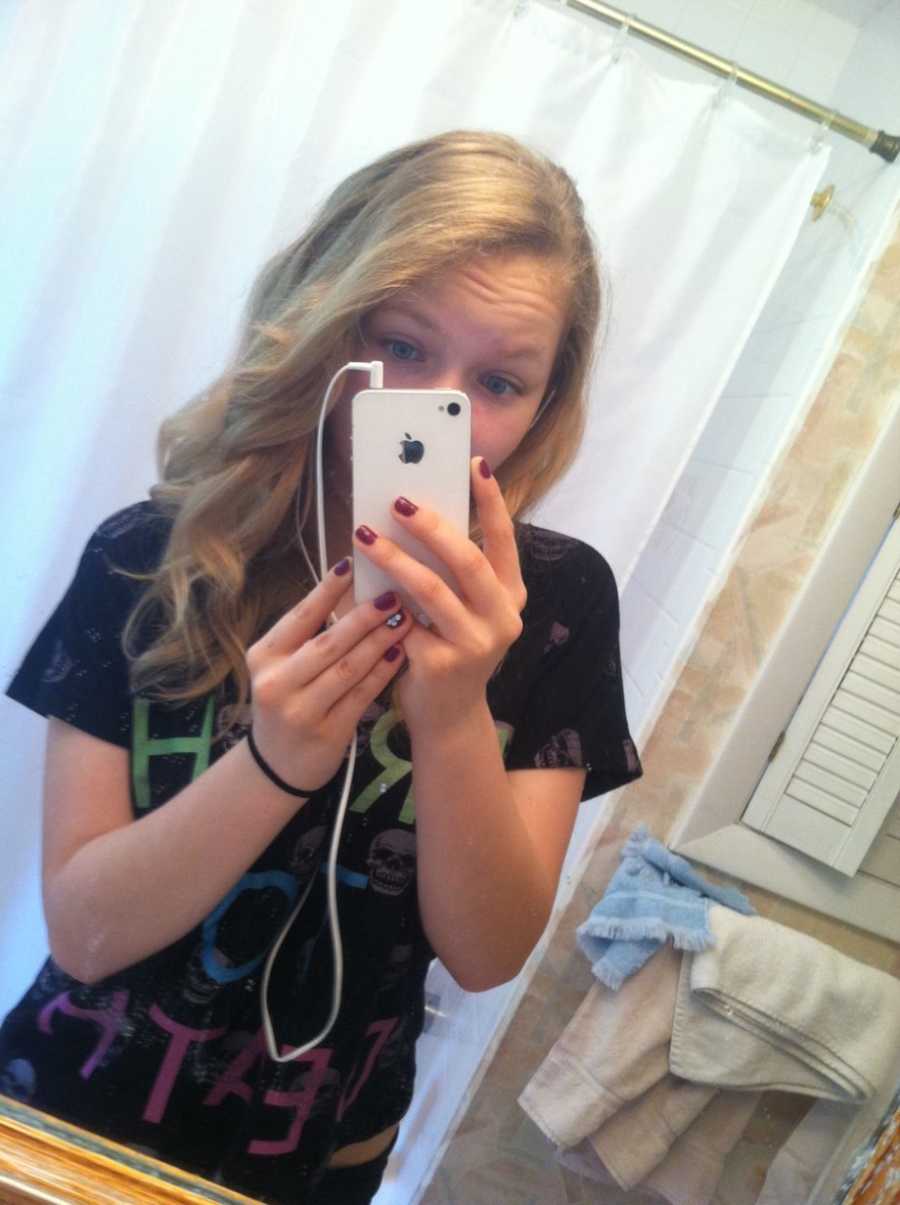 In order to be able to hear the teacher better, I used a personal FM system. The teacher would wear a microphone around their neck and the sound would go right to my hearing aids. It works the same as Bluetooth headphones, taking the sound from a phone or computer right to the person's ears. Even though the teachers wore the FM system and I could hear what they said, it was also a huge challenge getting teachers to repeat what my classmates said in class discussions. Children often mumble and speak quietly, which made it really difficult for me to follow along. Teachers often forgot to repeat what my classmates said and even though I am incredibly outgoing, it got so tiring to have to constantly raise my hand and ask for it to be repeated.
Something funny that happened a few times as a kid was the teacher would be wearing the FM and forget to turn it off when they went to the bathroom or they were talking to another student in the hallway. I would start giggling and everyone knew exactly what was happening. They all rushed over to me, taking turns pressing their ears against mine to hear what was going on. When the teacher got back and quickly realized, they never forgot to turn it off before leaving again.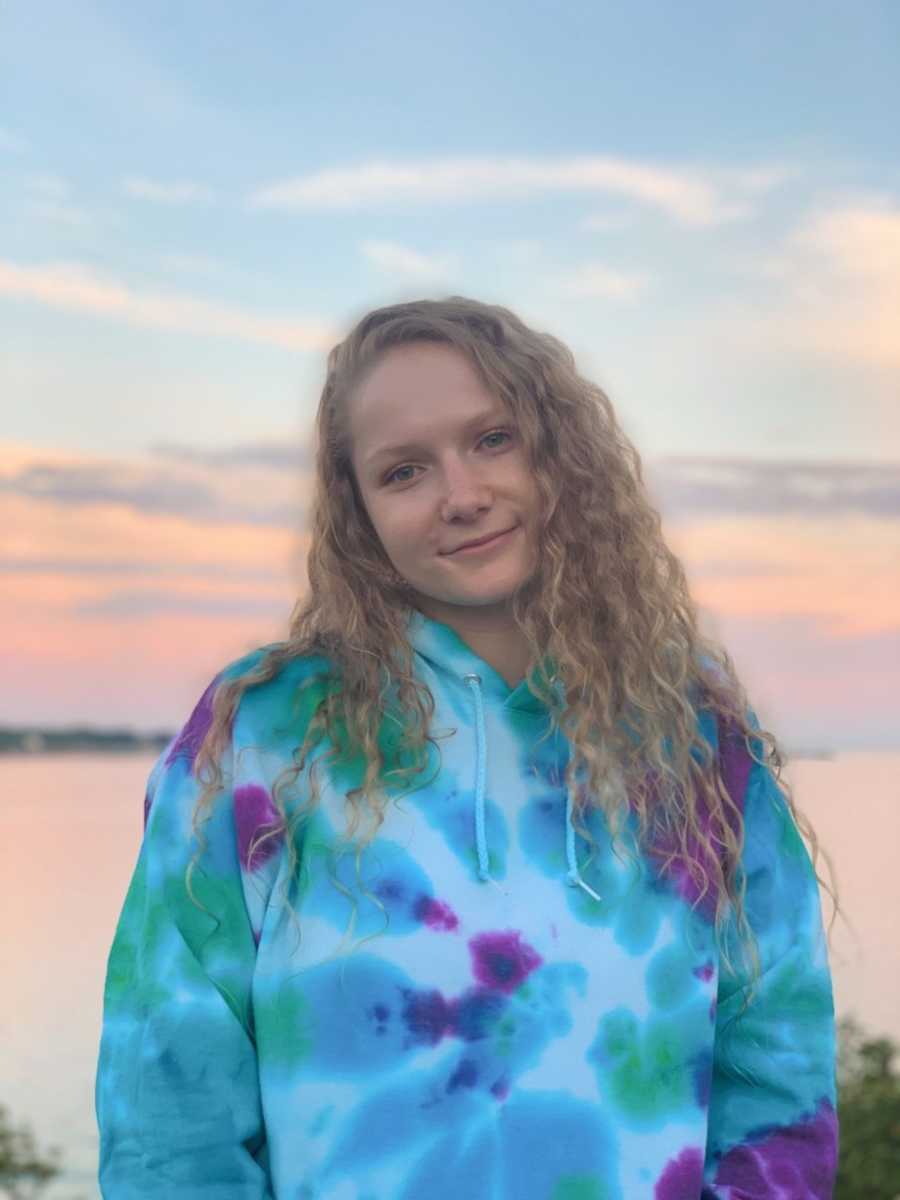 I am not sure exactly what age I realized I was different from everyone else, but I remember being really self-conscious about my hearing loss in high school. One day at the lunch table freshman year, my friend said something funny I did not hear. A few minutes later, I repeated exactly what she had said (without knowing it) and everyone laughed at me. They thought it was so funny but I was mortified. I dubbed these moments 'lunch table moments.' I often refrained from participating in class discussions because I did not want to have a lunch table moment in front of people I was not close with. When I am around people I do not know well or in large groups, I am very quiet. I am not a shy person at all, but sometimes the conversation moves too fast for me to keep up. This is why a lot of deaf and hard of hearing people prefer one on one friendships or very small groups.
Even though some things were difficult growing up, I was always a happy child with lots of friends. In high school, I made a wonderful friend group I am still very close friends with today. They had no problem with repeating things for me, sharing notes when I missed things in class and even advocating for me when I was too frustrated to do it myself.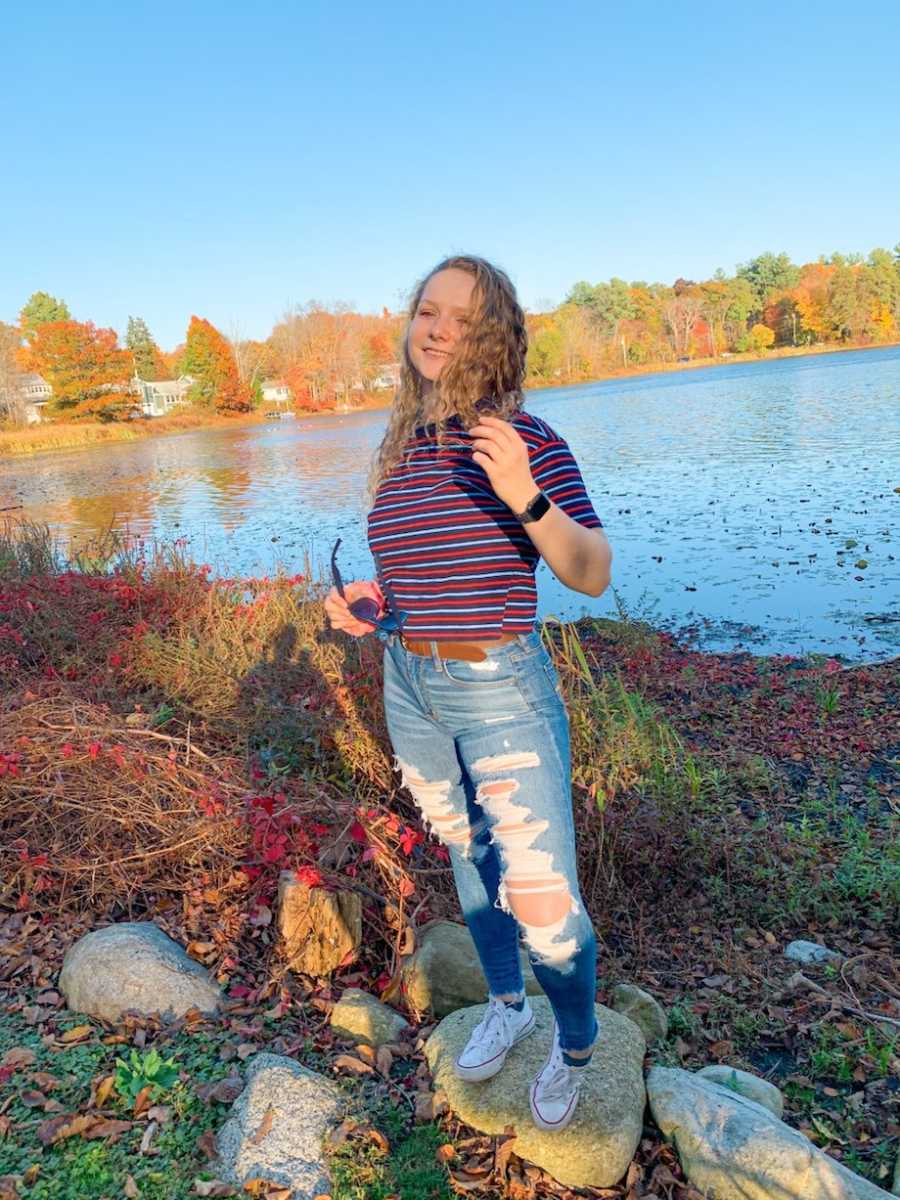 When I was 15, I went to a program called LOFT (leadership opportunities for teens) in Washington, DC. It was a 5 day-long program with 20 hard of hearing teens and I gained so much from this experience. Not only did I meet friends who I still talk to every single day 5 years later, but I learned I was not alone in my daily struggles. For the first time in my life, I was surrounded by people who understood what I was going through and made me feel welcome in who I was. I finally found a community of people exactly like me and it was such an amazing feeling. One particular realization I had at LOFT is I was not the only one who felt really isolated and left out in groups. Because I have a very large friend group, there would often be at least six people talking to each other and that was incredibly hard for me to follow. I would pretend I was able to follow along and often smile and laugh when everyone else did.
During the summer, my friends liked to do bonfires outside at night but it was just too dark for me to lipread. I would just sit there on my phone until someone talked to me directly. Eventually, I just stopped going to these events and just asked certain people to hang out in smaller groups and that worked a lot better. LOFT made me realize this is a very common experience among hard of hearing people with hearing friends. Although it makes me sad so many people have difficulty in groups, I am happy I am not alone in this.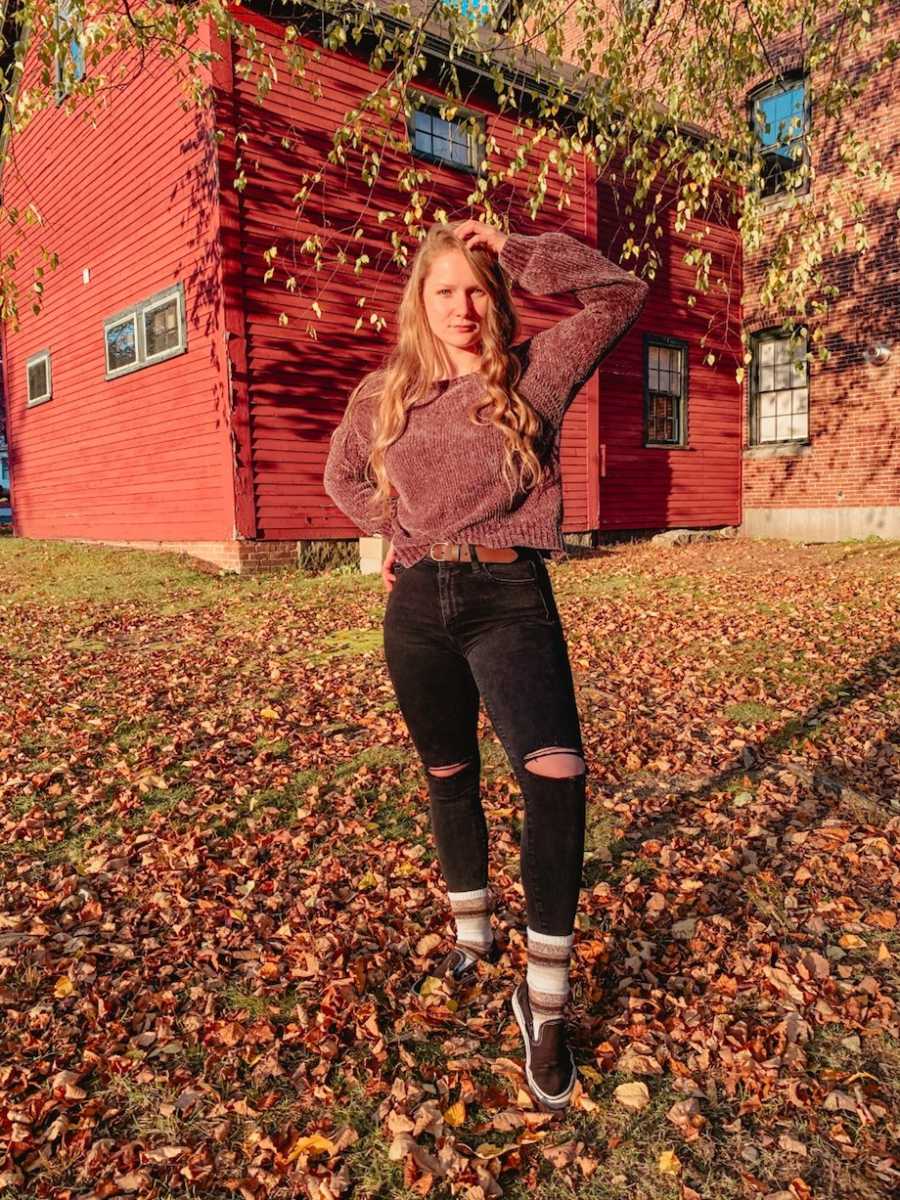 I grew up playing soccer and that is where most of my friends came from. Being a goalie taught me how to use my voice and I believe it shaped me to be the person I am today. I learned how to be a better communicator and how to lead a team. Soccer also taught me how to be a better advocate for myself. At the end of the season freshman year, the varsity coach pulled me aside and said, 'Katie, you have the skills to be on varsity but I am worried to give you the spot because of your hearing.' He was worried I would miss commands even though that had never stopped me before.
Looking back, I realize that was audism, a form of discrimination aimed at persons who are deaf and the actions that deaf persons do to assist in communication with others. I should have reported him immediately. I was not about to let someone make assumptions about my soccer skills solely based on my disability. I needed to prove him wrong. I trained hard over the summer, running every single day and practicing in the field with my friends every chance I got.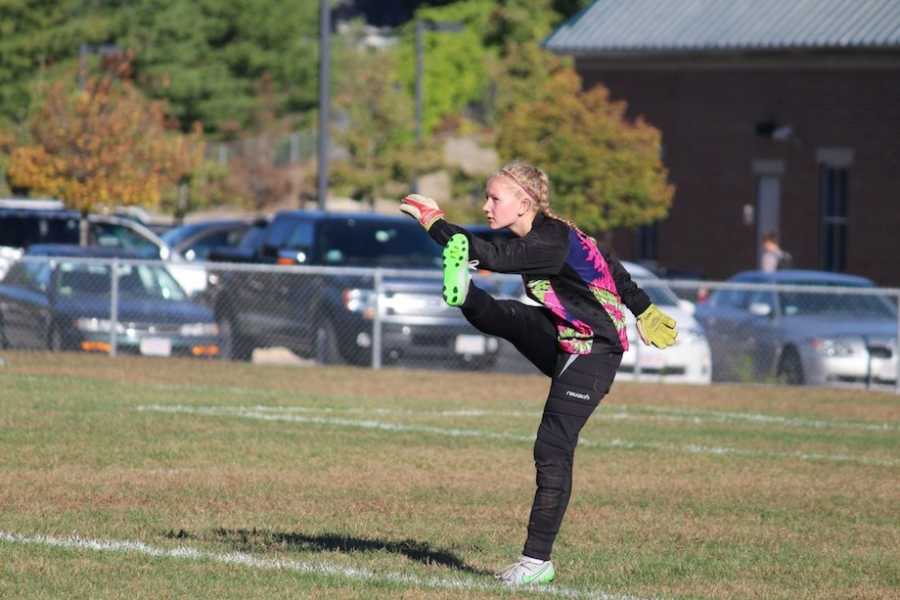 In August, I passed the mile trial with flying colors and excelled in tryouts. I also later found out he talked to the junior and senior girls about my hearing loss and he was STILL adamant about giving me the spot, even I did so well at tryouts. I got the spot and after the season was over, I had the highest statistics in terms of shots blocked/goals let in over the other goalie on my team. There were also never any issues with communication. He never apologized for what he said, but I am sure he regretted saying those things to me and changed his opinion about my abilities as a player. I left soccer behind in high school because goalie was such a high-stress position that by the end, I dreaded games more than I enjoyed them. I still wanted to remain active so I started going to the gym and lifting weights.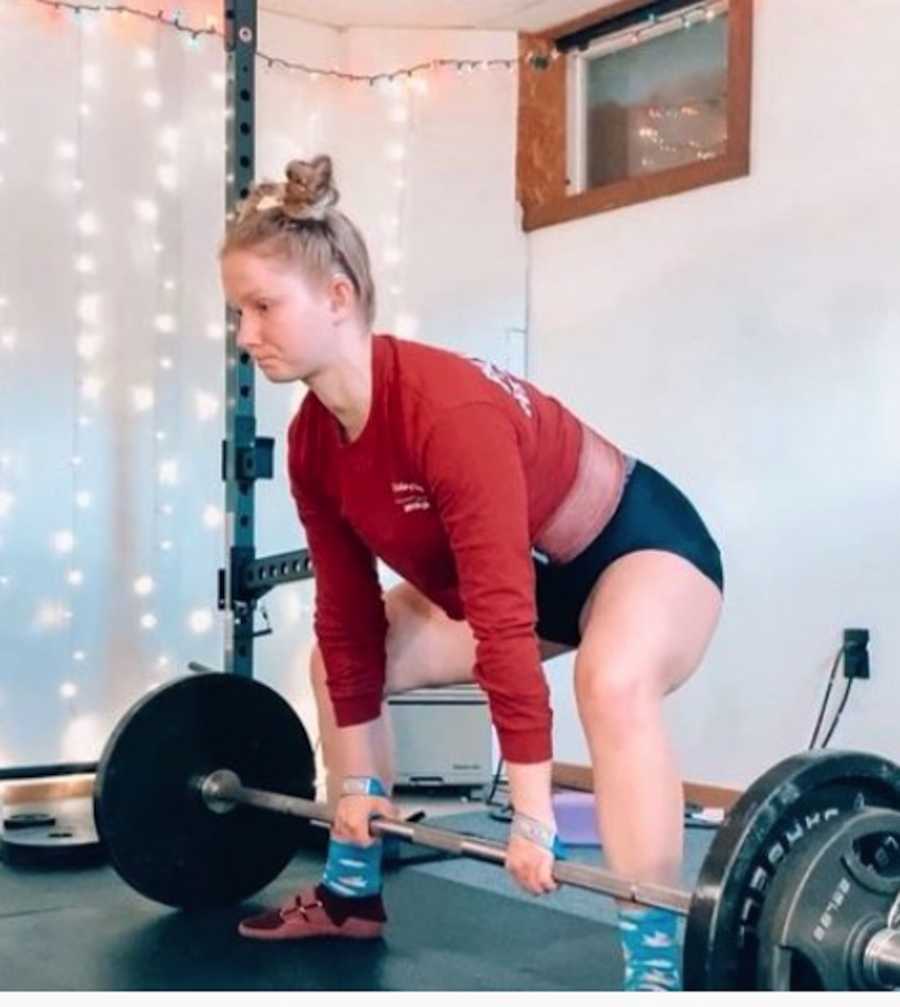 When it came time to apply for college, I was very nervous because 504 plans do not rollover. I was going to have to completely advocate for myself and that can be a very scary thing to think about at 18 years old. I was also nervous about making friends and having to teach people how to properly talk to me all over again. Growing up in a town of fewer than 100 people in my graduating class left me very comfortable with the idea everyone knew who I was and how to talk to me.
I am currently a junior management major at UMass Amherst. So far, with the exception of online learning due to COVID, my experience at UMass has been great. All of my new friends very quickly caught on with how to talk to me, and have no problem with repeating things for me. Almost every professor I have had has been absolutely wonderful about making sure I am an equal student with equal access to everything. There have been a few instances where professors were less than willing to accommodate, but I very quickly made it known I needed certain things to be able to succeed in their class, and the situation was fixed. Currently, I maintain a 3.6 GPA and I am very proud of myself for achieving that.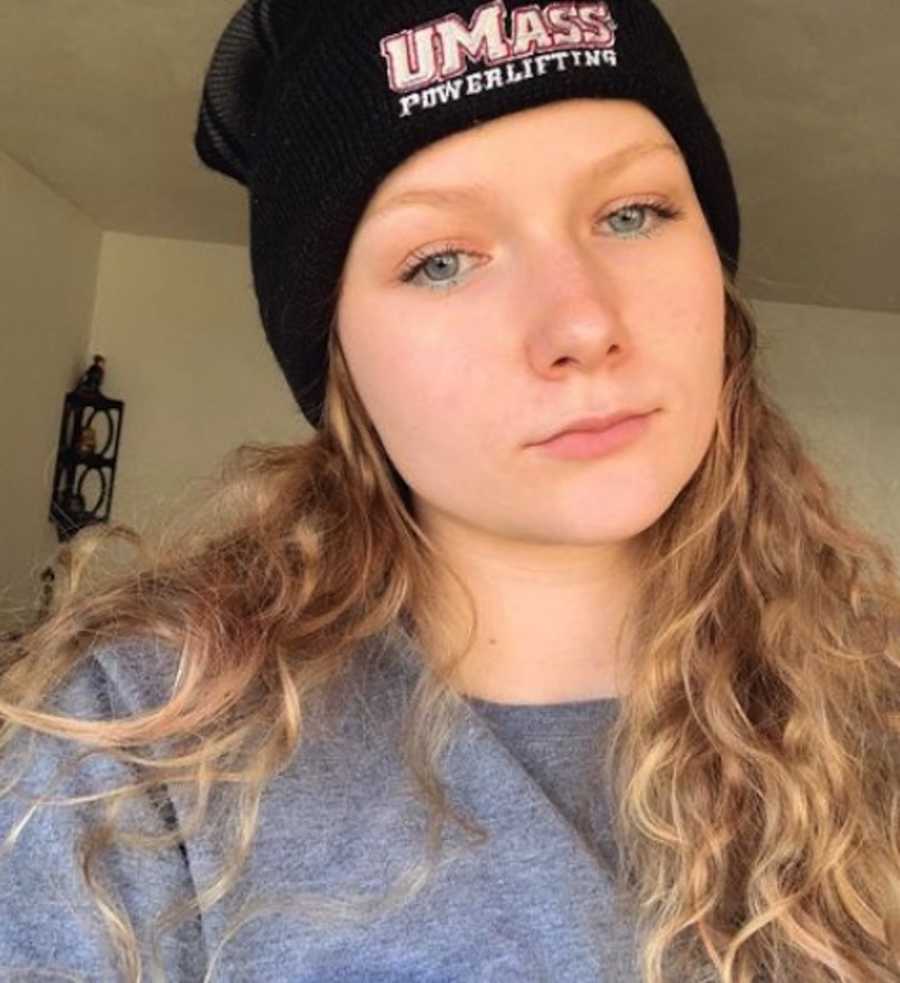 However, combining online learning with hearing loss has been a struggle. Since everything is relayed through video, ALL of it has to be closed-captioned for me to be able to understand. For the Fall 2020 semester, it took 4 weeks to get all of my lectures captioned. Last spring, it took 6 weeks. Asynchronous lectures take a few days to get captioned so I am given extra time to complete assignments and Zoom lectures are real-time captioned which is very helpful. I am hopeful Spring 2021, which is online, will take less time to have everything in place.
Outside of academics, I am a member of the UMass Powerlifting team and competed in my first meet in January. I was very nervous about not being able to hear certain commands, but I advocated for myself and the judges were so nice about making accommodations. For the bench press, they stood really close to me and did not dock me points when I racked the bar too early because I did not hear the command. The head judge also wore my FM system which really helped.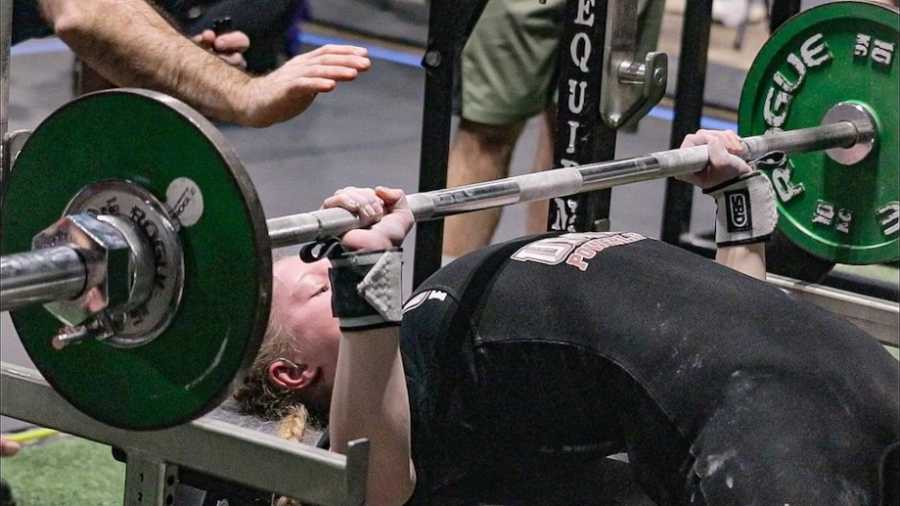 This summer, I really focused on growing my Instagram, where I post about many topics related to hearing loss as well as my powerlifting progress. The feedback I have received about incorporating hearing loss content has been phenomenal and I love being able to educate people in ways they never thought about before. I plan to continue posting this content in hopes of being able to reach and educate even more people. From my Instagram growth, I am also a sponsored Ryderwear athlete. This allows me to have an even bigger platform to share my story and I absolutely love working with Ryderwear. Even though I am a smaller creator, they believed in me and that means the world.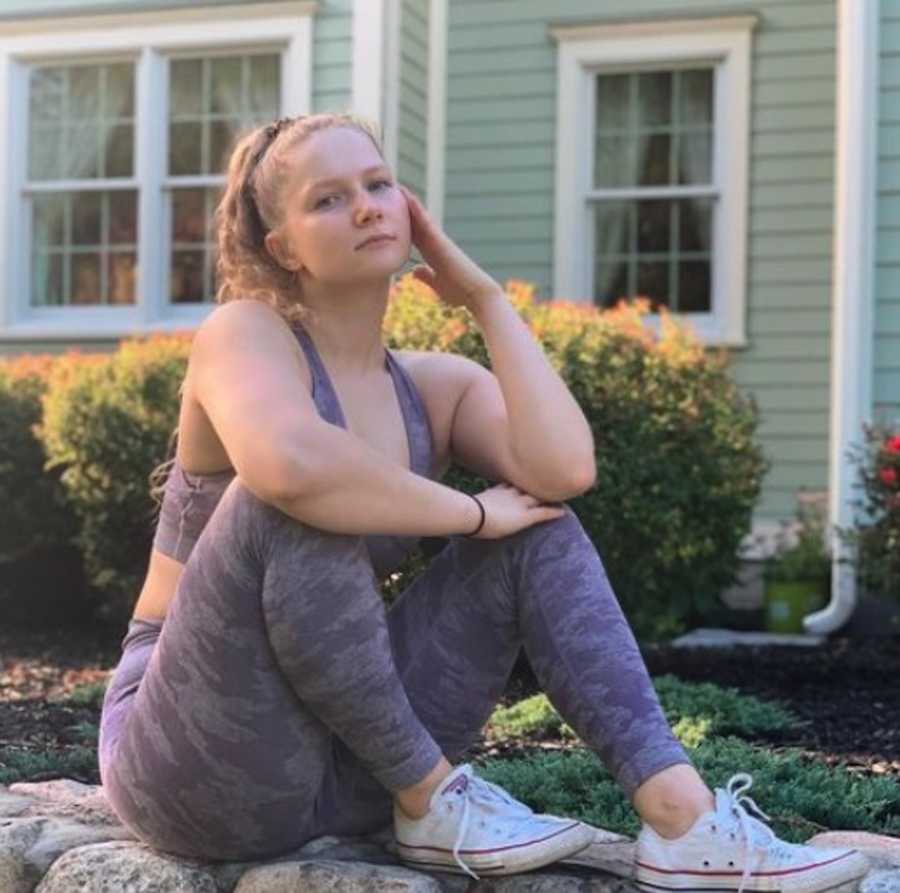 My ultimate career goal is to become an advocate for the Deaf and hard of hearing. Throughout my life, I have noticed situations where things could be so much easier for me if the technology was invented. I want to create a product or service that can help the Deaf and hard of hearing lead easier lives in a world that is built for able-bodied people. I know I have a long way to go before I am able to make these dreams a reality, but these things are so important to me, and I want to make my voice heard. Equal access is not just equal possibilities, but equal opportunities.
What I would like others to know is no matter what life throws at you, try to see the best in every situation. Hearing loss, although it can be frustrating at times, has taught and given me a lot. I have Bluetooth hearing aids, so I never have to worry about having headphones with me… EVER. I can turn them off whenever I want a break from the world, I get to educate  hearing people, I pay closer attention to detail, and it gives me the opportunity to affect change and help the deaf and hard of hearing community."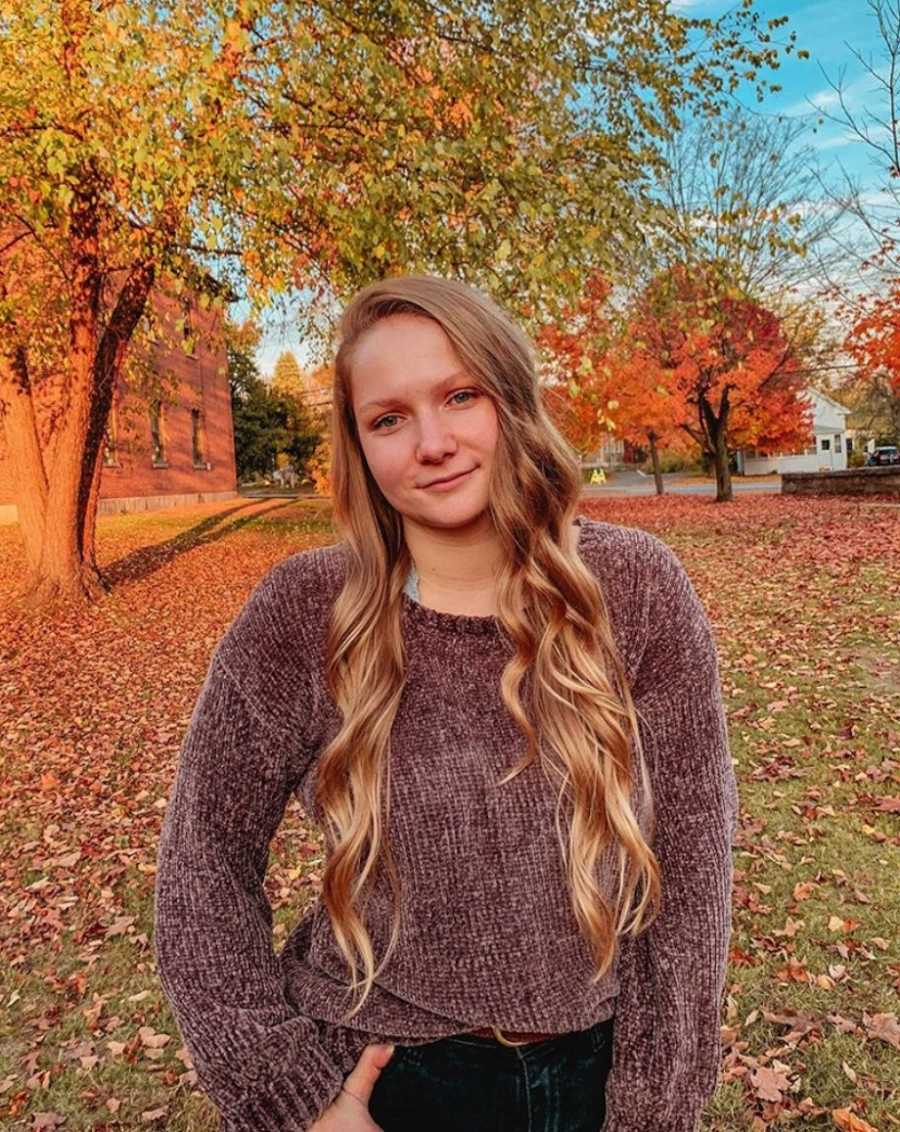 This story was submitted to Love What Matters by Katie Norton. You can follow their journey on Instagram. Do you have a similar experience? We'd like to hear your important journey. Submit your own story here. Be sure to subscribe to our free email newsletter for our best stories, and YouTube for our best videos.
Read more touching stories like this: 
'You know we work at the same Kroger, right? I'm a cashier.' His opening line didn't impress me. Something told me to respond.': Woman with hearing loss finds true love who allows her to be herself
'Did you HEAR that, Amanda? Are you getting all of this? You need to listen.' I was constantly taken out of the classroom.': Deaf woman turned dental hygienist urges 'fight for what you stand for'
Do you know someone who could benefit from this story? SHARE it on Facebook with your friends and family.