"July 25th has arrived. A date that is just another day to most people, but it's a date that changed my life after just one phone call. It'll be 3 years since my little brother, Dayne, passed away from a drug overdose. July 25th, 2015, is a day that still replays in my head often. It's so crazy that you can peacefully go to sleep at night and then wake up to the tragic news that your 19 year old brother had died. I got the call at 5:30 a.m. PST that my brother was gone. I got hit by a car in 2006 and that pain didn't even compare to the pain that went through my body when I got that call, and the weeks to follow. It felt like someone had taken a sledge hammer to my heart.
My parents and little brother lived in Boston, and I was all the way in Los Angeles. I remember throwing a few things in a suitcase and having my boyfriend race me to the airport. I ran up to the ticket counter of Virgin America airlines with my eyes filled with tears and I'll never forget the sweet woman working at the ticket counter who I know could literally feel my pain just by looking at me. My voice was cracking as I said, 'I need to get to Boston as soon as possible, please put me on the earliest flight.' She asked me if I was okay and I said, 'No. My little brother passed away and I need to get home.' The kind lady came from behind the ticket counter and gave me the tightest, longest hug. That flight from LA to Boston was dreadful – I cried the entire 6 hours. Tears kept pouring down my face and I ended up writing my feelings down, which ended up being the eulogy to my little brother at his funeral.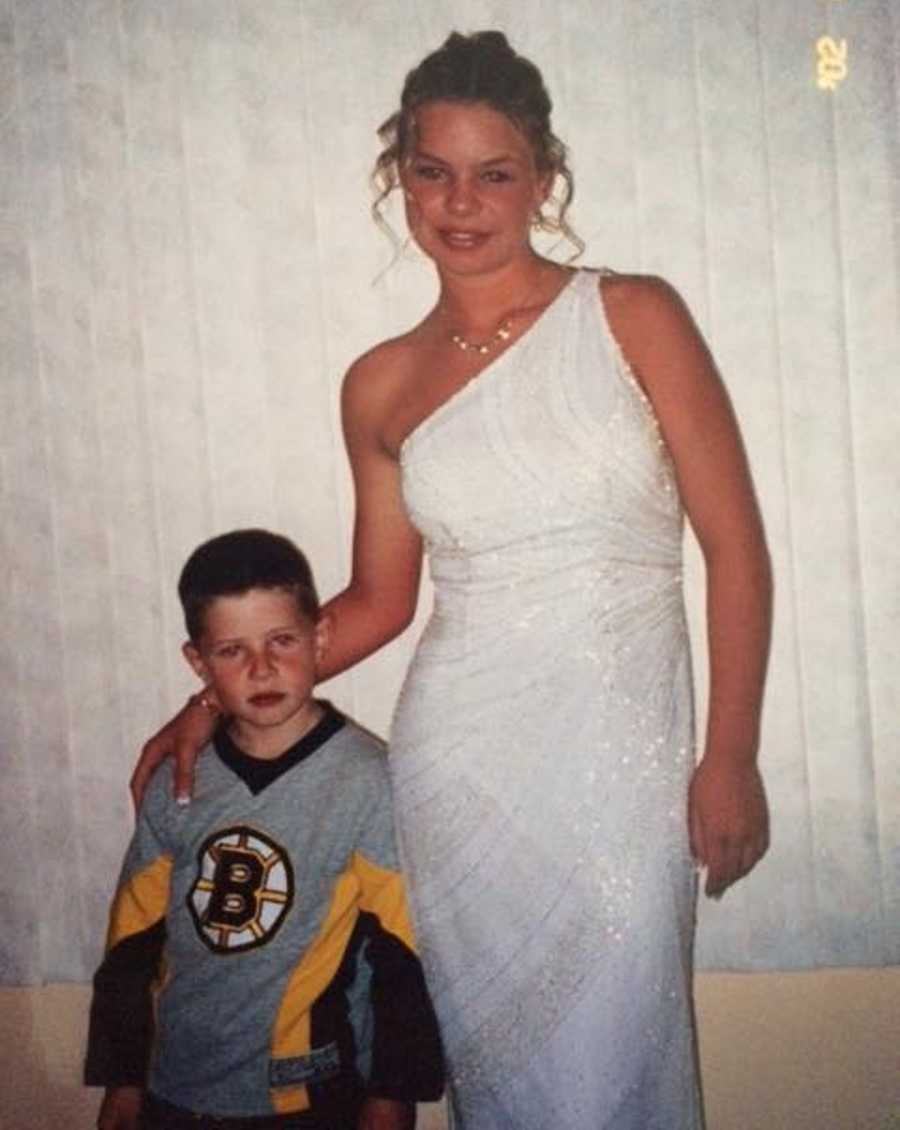 I was in shock the week after my brother passed away. Between funeral arrangements and everything that comes along with the passing of a loved one, I began to shut down. I remember when we walked into the funeral home and I saw my 19 year old brother laying in a casket, I emotionally and mentally blacked out. Was this really happening? Why in the world is my LITTLE brother, who's only 19, laying in a casket? Is this really my life? It was just awful. I kissed my brother on the forehead and told him how much I loved him. And just like that, within a week of him passing – we saw him one last time in a casket and then laid him to rest at the cemetery the day after. That's when it really all began to sink in. My brother was gone and he wasn't coming back. 
The grieving process was hell for my family and me. We all dealt in our own ways and there's no 'easy' way to grieve, nor is there a timeline. I became very angry, very quickly. I was angry my brother was gone. I was angry I couldn't have been there for him. I was angry he was taken so young. I was angry he wouldn't be a part of my future. The list goes on. On my flight back to LA a week after my brother's funeral, I didn't want to check my bag because I didn't want the flowers I had saved from my brother's funeral to get ruined. It didn't end up fitting in the overhead compartment on the plane and the flight attendant was smushing my bag trying to get it to fit. I told her, 'I'll just put it at my feet,' and she kept telling me it was a safety hazard and that I could not do that. I lost it. Tears started pouring down my face again. I explained I didn't want the flowers from my brother's funeral to get ruined. She let me keep my luggage at my feet.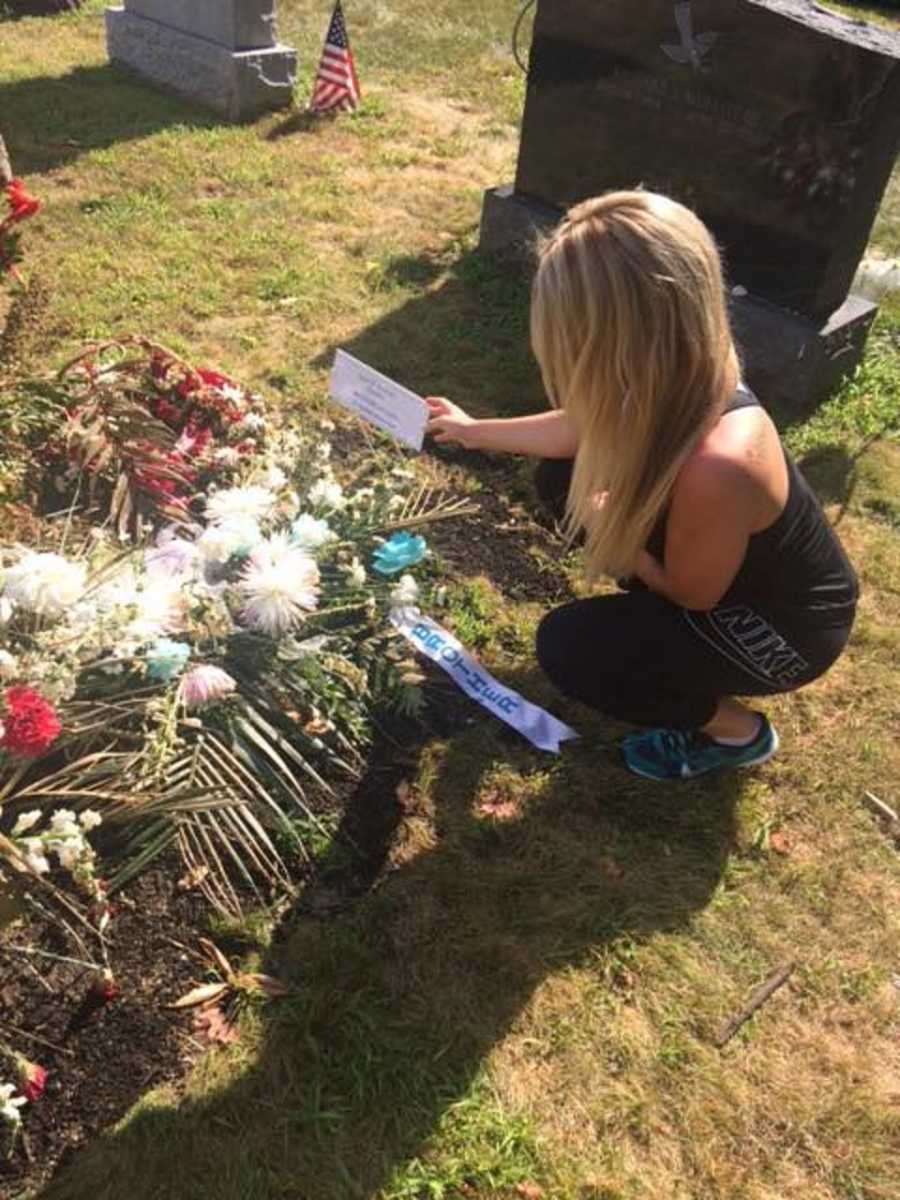 I was very depressed the first year of my brother being gone. I lost a lot of weight and slept a lot. The pain of him being gone was too much to bear and I didn't know how to get through it. I lost interest in things that were once fun to me, I didn't go anywhere to do things or to try to keep myself busy. I just fell apart inside. At the time, I didn't foresee a day when things would get easier. But the reality is, things do get easier and they have for me. I believe my brother's death anniversary will always sting my heart, but this year I'm choosing to celebrate his life and the 19 years I had with him. I used to ask people in similar situations how they got through it, and they always responded with: time. 
And almost 3 years later, if someone were to ask me how I got through it, I'd give them the same answer: time. There was no magic solution that helped through the grieving process of losing my brother. The process is simple – you just have to go through it. There were many times when I sat in my car and banged my steering wheel while crying hysterically, trying to release some of the pain, and that was just part of my process. Everyone's process is different, and there's no 'wrong' process in my opinion.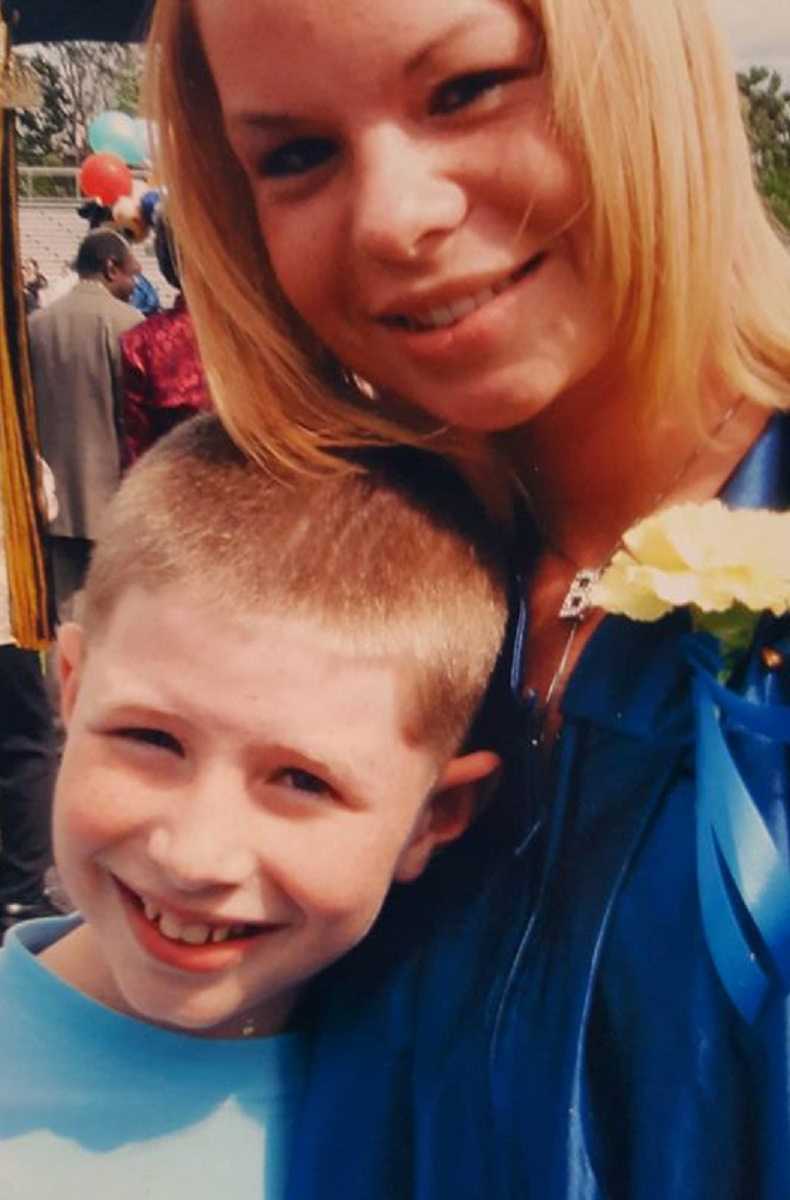 I have a baby boy who is 5 months old now and I feel so incredibly blessed to have him. My brother had such a sweet soul and I already see so much of that part of my brother in my son. My son already knows he has an Uncle Dayne in heaven who would've been so proud and excited to have a little nephew. My brother will always be a part of our lives, he just won't be a part of it in the physical sense. I'll always continue to talk about him, cherish the funny times and jokes we shared, and keep his memory alive. Time doesn't heal all wounds, but time does make the wound a little less painful."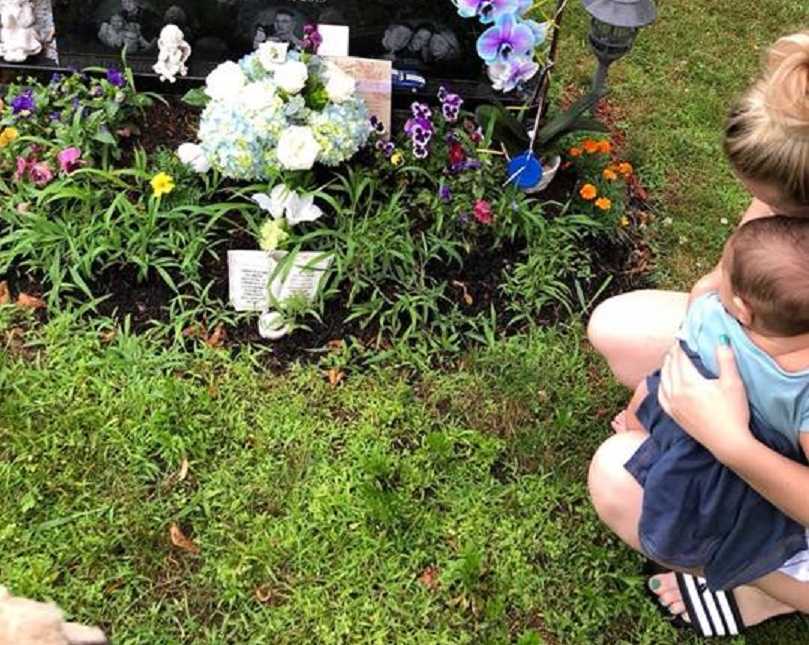 This story was submitted to Love What Matters by Brittany Mansfield of Los Angeles, California. Have you lost a loved one to addiction? Tell us their important story. Submit your story here, and subscribe to our best stories in our free newsletter here.
Read more stories like this: 
'I'm ok mom, I love you too,' was the last thing he said to me. That was 10:20 on Saturday night.': Mother tragically loses her 'best friend' son to heroin overdose
'I'm one of the lucky mothers. I didn't have to bury my child. I have my daughter back. For today.': Mom of an addict says 'heroin is not picky,' she still 'breaks down sobbing'
'No matter how badly I want to stop my son's addiction, I can't. I finally had to walk away. It's the hardest thing I've ever done.' Mom's heart 'aches' for homeless son battling addiction
Do you know someone who could benefit from this story? Please SHARE on Facebook to make them aware there is a community of support available.