Trigger Warning: This story contains mention of miscarriage that may be triggering to some.
"I am no stranger to the unique ways families can be created. I was adopted when I was an infant. My parents had also adopted another daughter 2 years before me and completed our family with a biological son 2 years after me. I grew up with this unique experience and eventually completed my puzzle by meeting my biological mother in 2008 and then traveling to Colombia, South America to meet my biological father in 2019.
I got married young and had my own daughters in 2011 and 2015. Although their dad and I are no longer together, family is very important to me. I cannot imagine my life without my girls.
Leading up to my 30th birthday in 2020, I had decided I wanted to do something for someone else. Something big, meaningful, and important. I felt as though I had lived a pretty selfish life with my wants and needs typically being a priority. It took some time for me to come up with a decision on what I wanted to do, and my research first started with becoming an egg donor. I soon came across information about becoming a gestational surrogate and quickly realized this was exactly what I was looking for. Being pregnant was easy for me and recognizing the importance of family, it became a passion to be able to help someone else create their family.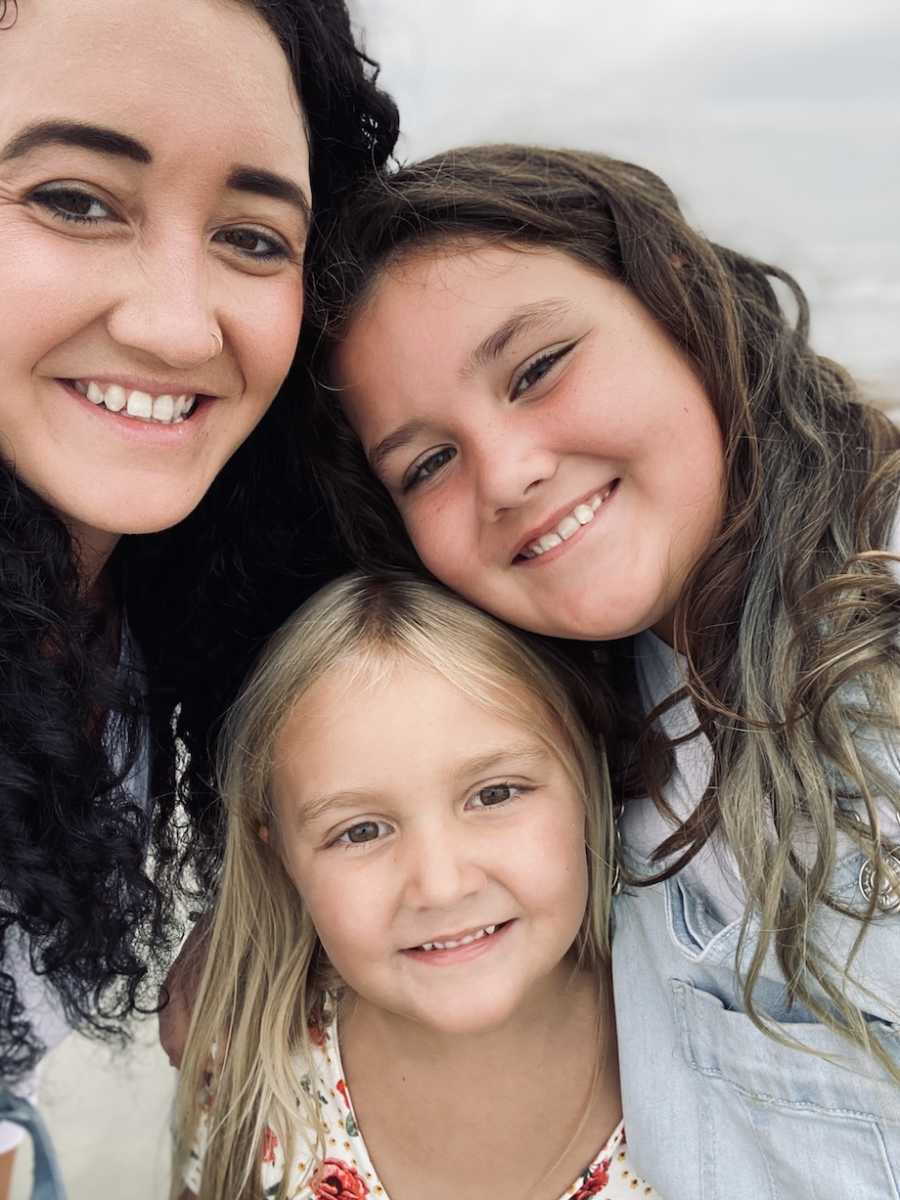 Through my research, I found an organization called Circle Surrogacy. In the early spring of 2019, I submitted my application showing interest in becoming one of their gestational carriers. The process started with talking with Circle's screening department to better understand who I was and my intent in applying to be a surrogate. As part of the process, I spoke with a psychologist who made sure this would be suitable for my mental health. She also created a profile about me for 'intended parents' to look at to see if I would be a good fit as a surrogate for them. As part of the 'matching' process, I was given a similar profile for a couple that was searching for a surrogate.
As soon as I received the profile and looked through it, I knew I would be thrilled to be introduced to the two dads and start this journey with them. They had a similar feeling after looking over my profile, which then led to the next step of the process with Circle, which was a Skype call with 'the dads.' I was so nervous with this initial call but that was quickly forgotten with the easy flow of conversation.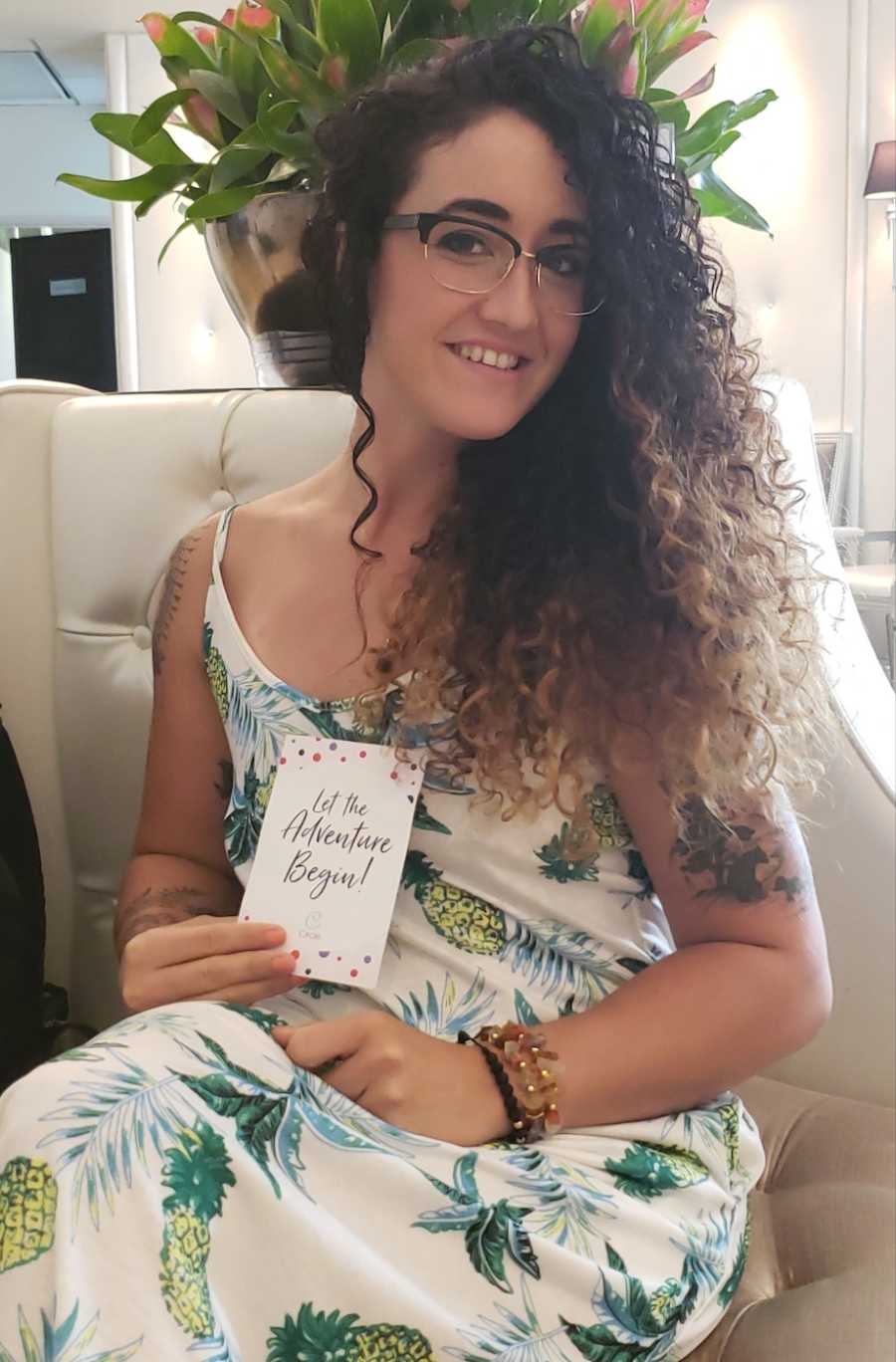 Over the next few weeks, we would chat on occasion, continuing to get to know each other while Circle's legal department put together our contracts and got me set up for medical screening at the fertility clinic the dads had chosen in Los Angeles.
The medical screening was early in September 2019 in L.A. It was exciting and really helped things to feel like they were moving along. We were held up for a few weeks since I had just traveled to South America to make sure I hadn't contracted the Zika virus. Then, at the end of October, I flew back out to Los Angeles and we had our first embryo transfer. The quality of this embryo was not very strong, but we went ahead with the transfer anyway. On November 8th, I had bloodwork done showing I was indeed pregnant. Then, on November 21, I had my first ultrasound, which unfortunately showed I was having a miscarriage.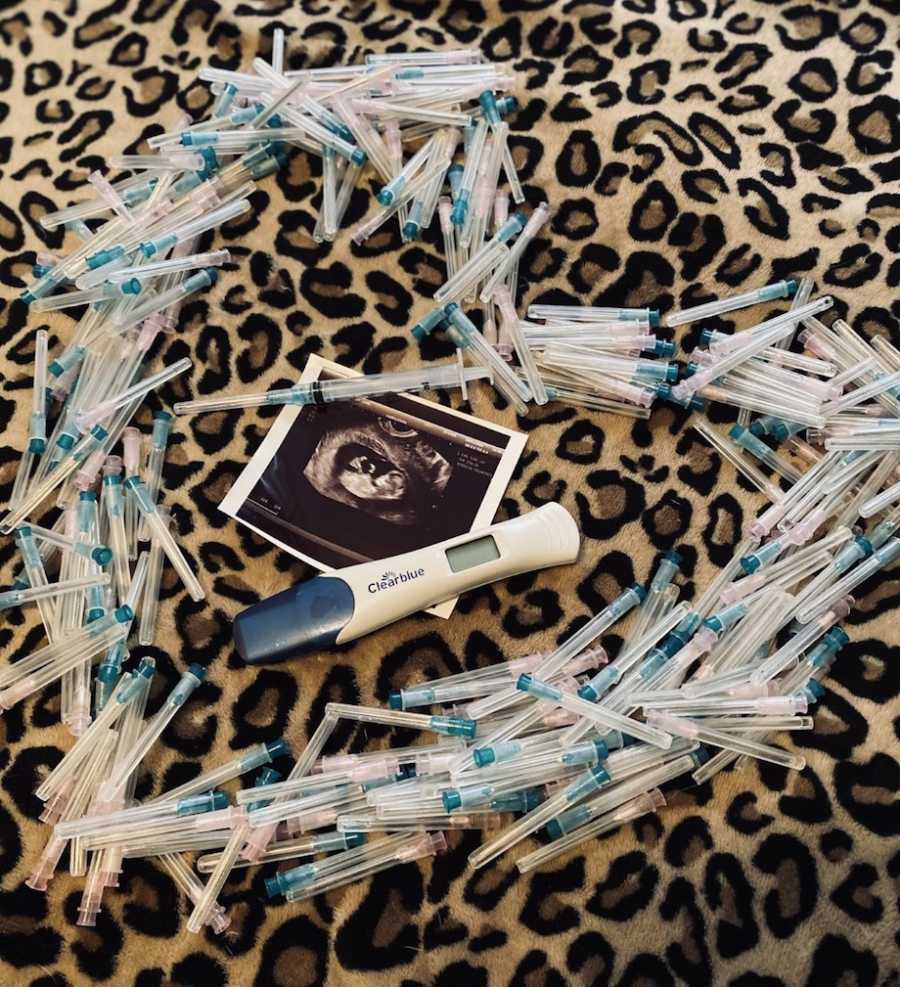 The dads, Circle, and the fertility clinic were all very supportive and made sure I was alright physically, mentally, and emotionally. It was important for me to understand it was nothing I did wrong or my body did wrong. For weeks, I struggled with feeling sick, bleeding, and continuing to have my body end the pregnancy. The dads check in with me regularly and were worried I would not want to continue the journey. Having a miscarriage was not something I had expected but it also was not going to deter me from helping them. I was ready to continue the journey and try again. The poor-quality embryo had also been their only embryo, so the dads began the process of selecting a new egg donor in the early part of 2020. They created a new batch of embryos by the end of February, but we were unable to do another transfer before the clinic in Los Angeles closed down due to Covid.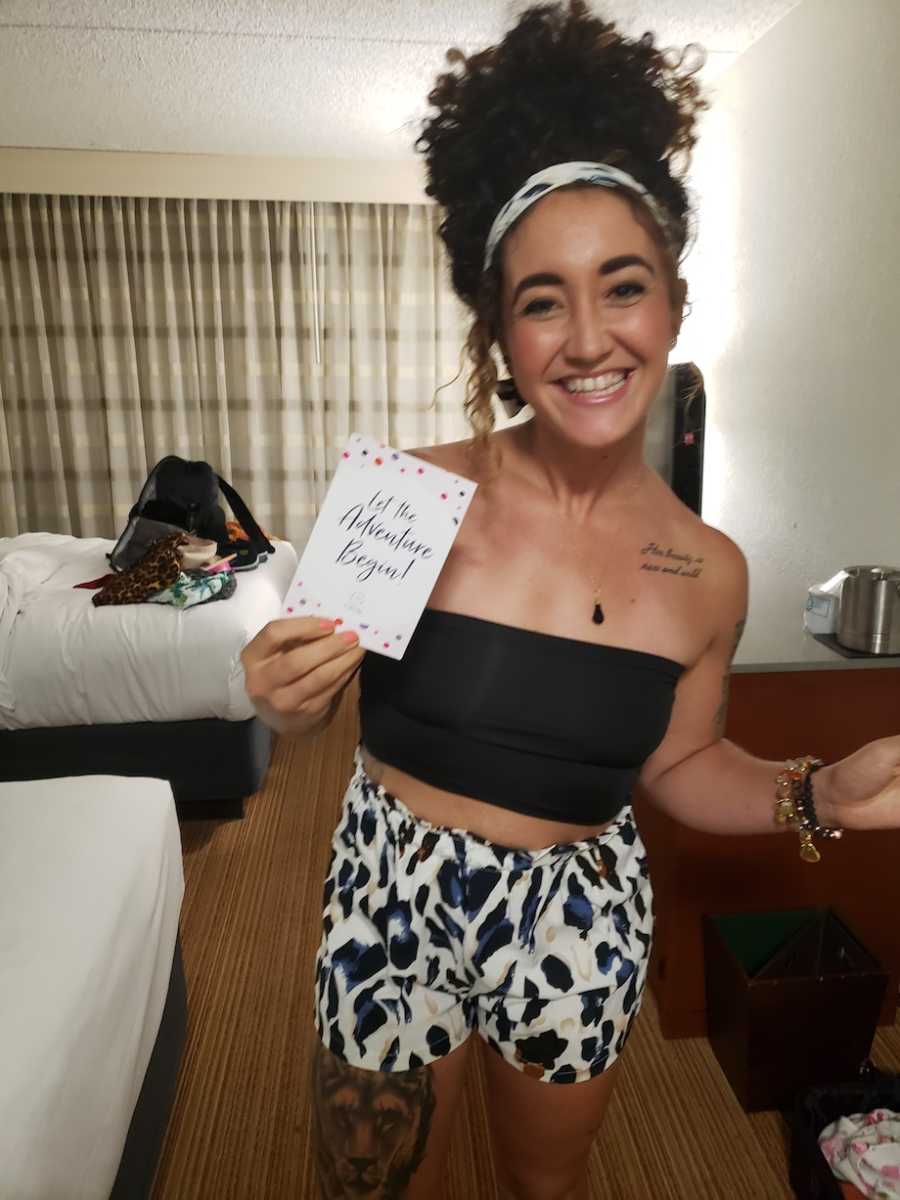 The dads and I again continued to text and video chat on occasion while waiting for an opportunity to get me back into the clinic for a transfer. That chance came by the summer of 2020 and in the very first part of July, I traveled back to Los Angeles for our second embryo transfer. I felt so optimistic this time would work but was also very nervous going into the next few weeks of blood work and ultrasound appointments at my local monitoring clinic. On July 27, my boyfriend went with me for support going to the first ultrasound appointment. We were so thrilled to be able to tell the dads the embryo was growing!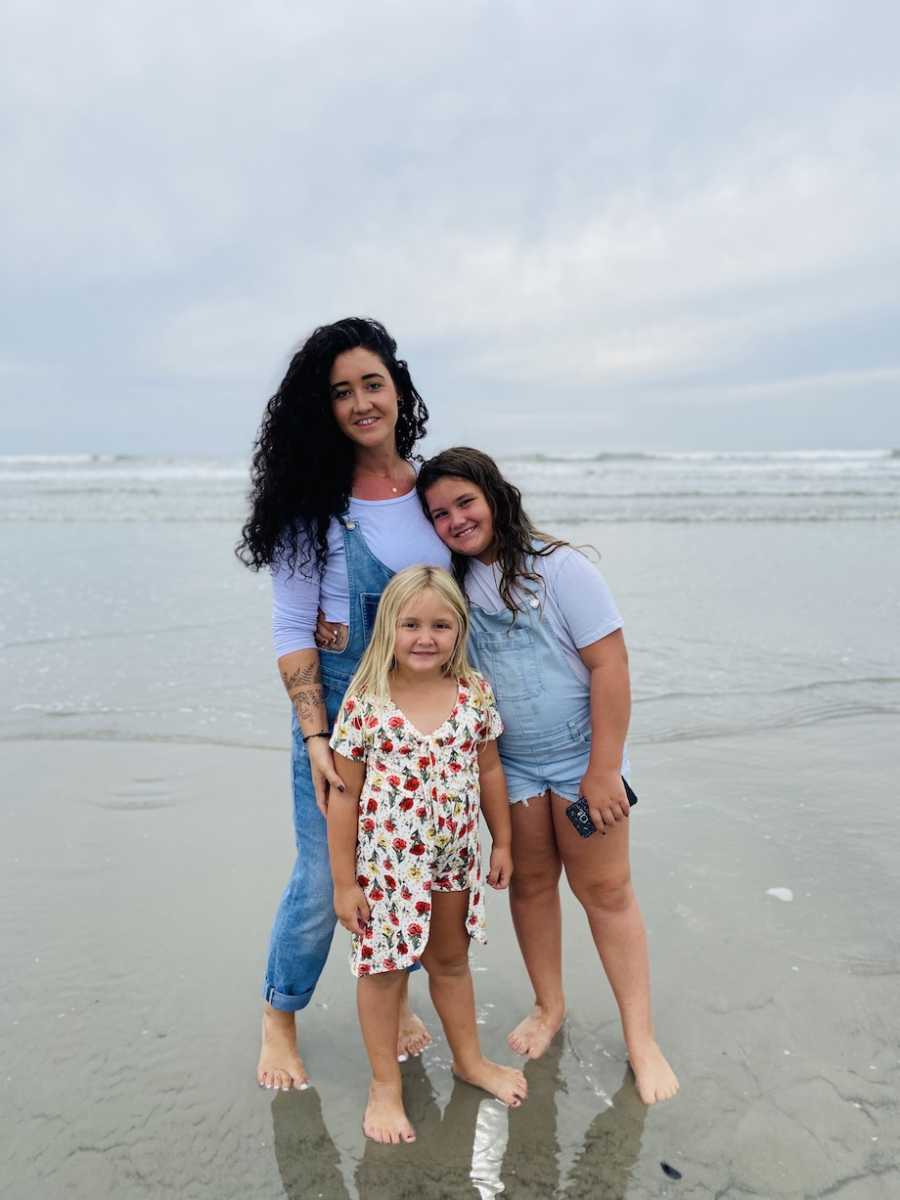 Each milestone came and passed, and everything continued to progress the way it was supposed to. I had shared my entire first transfer experience with family and coworkers, which had made it very difficult through the miscarriage. The second time around, I had a very small support system that knew what was going on with the surrogacy journey. By 20 weeks, I felt secure everything was good and began sharing with my coworkers I was pregnant again for the dads.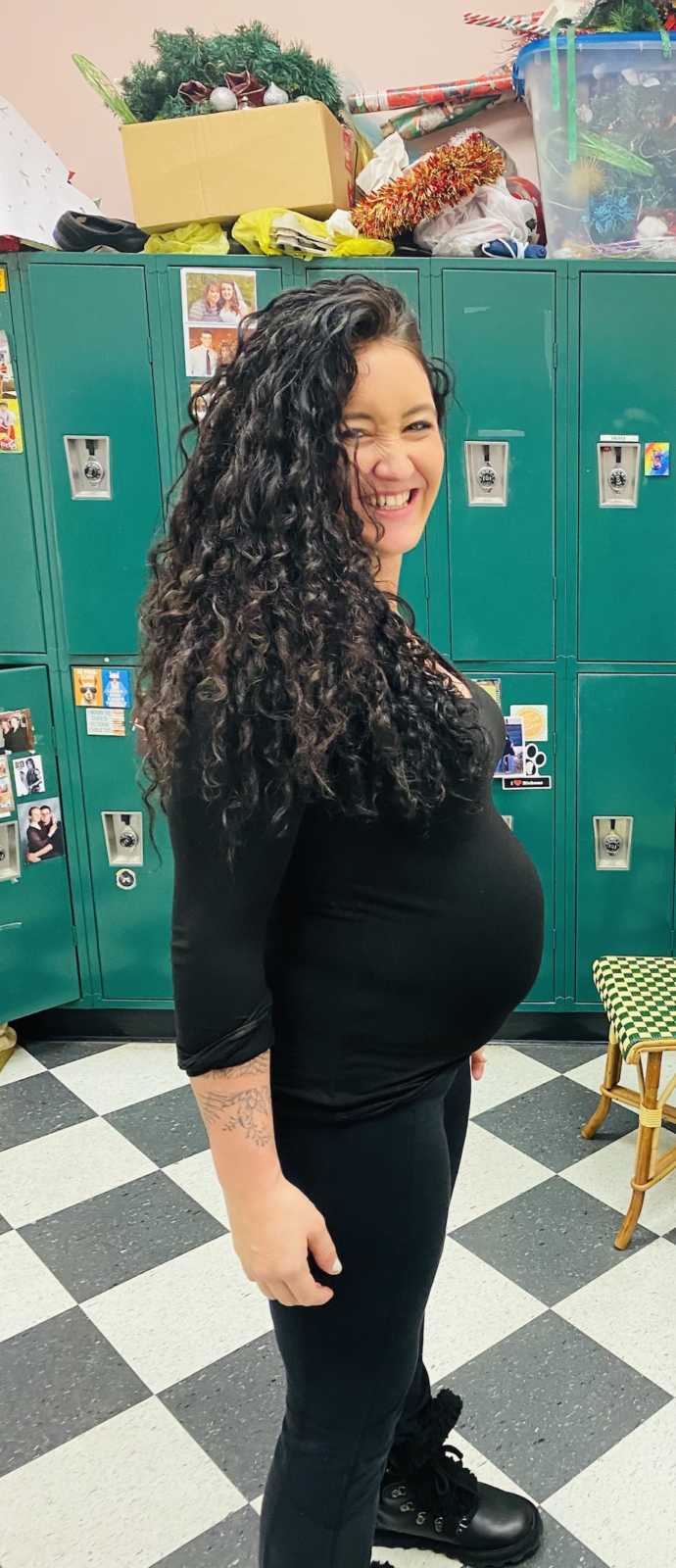 On October 27, we had our 20-week, anatomy scan ultrasound, which the dads traveled 12 hours to come to and finally meet me in person for the first time. Watching their faces as the technician moved the wand over my growing belly was so amazing. I could see the change in their expression as it became more of a reality to them their daughter was developing within me.
I have loved getting to know the dads throughout this journey. They have come to hold such an important role in my life. We text frequently and they check-in and take an interest in me and my daughters and what we have going on. They tell me over and over how thankful they are for what I am doing for them. Truly, this experience has been amazing for me and I meant to be doing something for someone else but often feel as though I am the one getting something out of it. I feel so grateful for this opportunity and am just days away from completing the journey and watching this sweet girl be delivered from my womb and placed in the arms of her daddies. I cannot wait to see the looks on their faces when they get to meet her for the first time.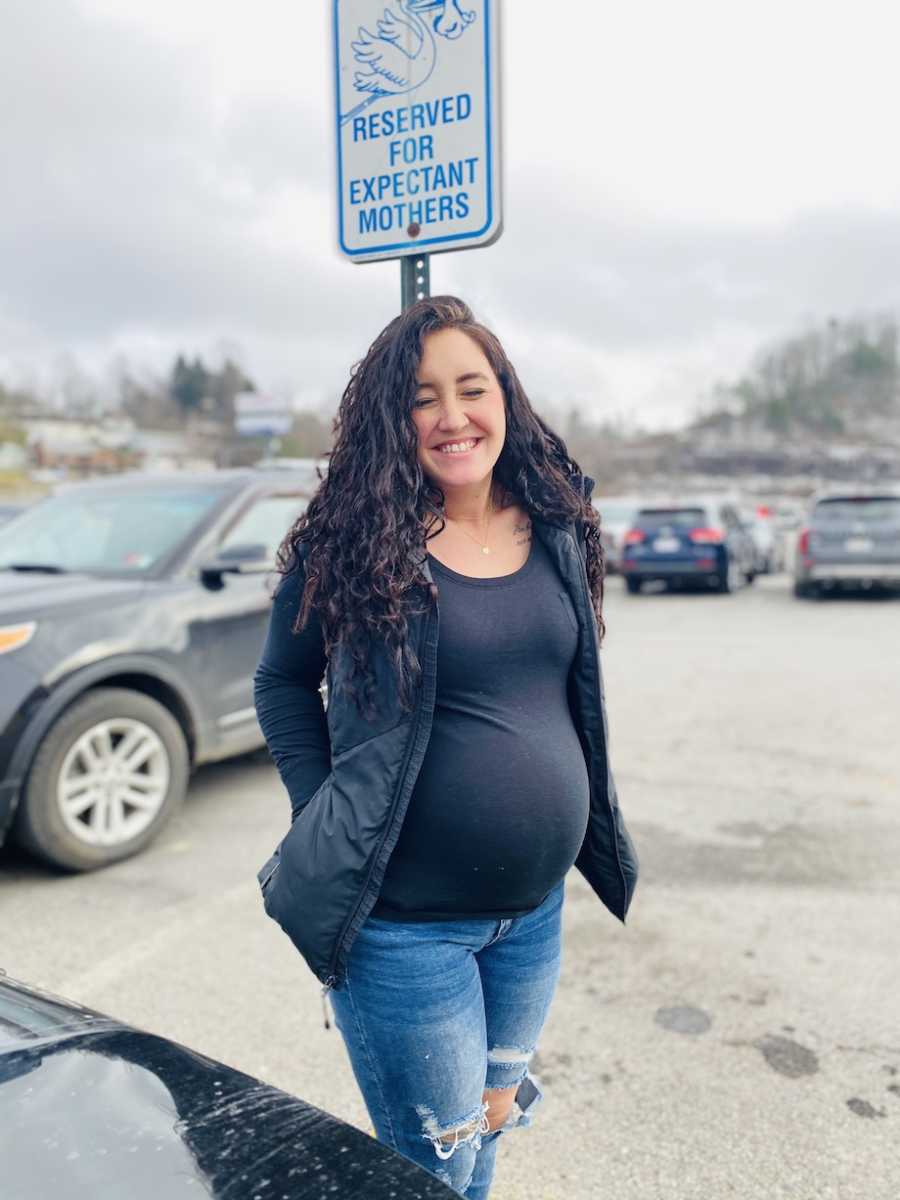 I had to give myself IVF hormone injections, which really started to hurt after almost 15 weeks. I had awful morning sickness and heartburn. I was pregnant through Covid, which meant wearing a mask through that morning sickness and while a growing baby was pushing on my lungs. Regardless, pregnancy makes me feel strong and powerful in a way nothing else can. Meeting two strangers and getting to know them and their story and the struggles they have faced as a gay couple trying to create a family has made me so proud to be able to be part of their story that ultimately ends with the beginning of their daughter's life."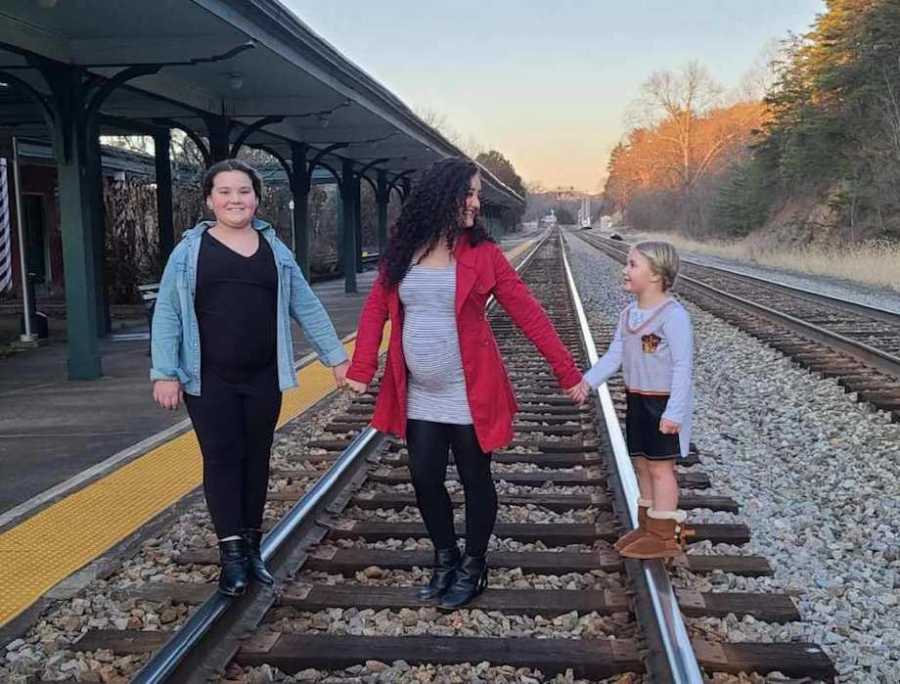 This story was submitted to Love What Matters by Trisha Cooke from Greenbrier County, West Virgina. You can follow their journey on Instagram. Do you have a similar experience? We'd like to hear your important journey. Submit your own story here. Be sure to subscribe to our free email newsletter for our best stories, and YouTube for our best videos.
Read more beautiful stories about surrogacy here:
'You're stuck with me now!' The dads and I got closer than I thought possible. 'Soon, this will be your reality.': Surrogate births baby for same-sex couple, 'I'm so blessed to provide joy for families'
'When we saw the ultrasound, I almost fainted. 'We need to hire some staff!' It was an enormous gift.': Gay dads welcome triplets through surrogacy, 'We're surrounded by love'
'YES! Could this actually be true? One sister the surrogate, the other sister an egg donor!': Gay dads reveal 'blessed' surrogacy journey with sisters, the 'most fabulous aunties imaginable' to their son
Do you know someone who could benefit from this story? Please SHARE on Facebook and Instagram to make them aware there is a community of support available.