You can read Sarah's backstory here.
"College is a special time; it's a time to learn, to grow, to gain independence, or to even discover yourself. During high school, I constantly looked forward to college, eager to step out of my comfort zone and prove I could live on my own even with my disability.
Over the past decade, I've spent a lot of time thinking about my future and what it might hold. I always knew I'd go to college, but I struggled with picturing it. My disorder, Acute Flaccid Myelitis (AFM), left me a quadriplegic when I was eight years old. I've recovered a lot, but I still deal with partial paralysis in my shoulders, arms, and right hand, and I can't move my left hand. So, of course, given the state of my body, I was expecting to endure many challenges as I embarked on my four-year college journey. And, after spending three months beginning the first semester of my freshman year at Davidson College, I've had ample time to reflect on all these challenges and triumphs!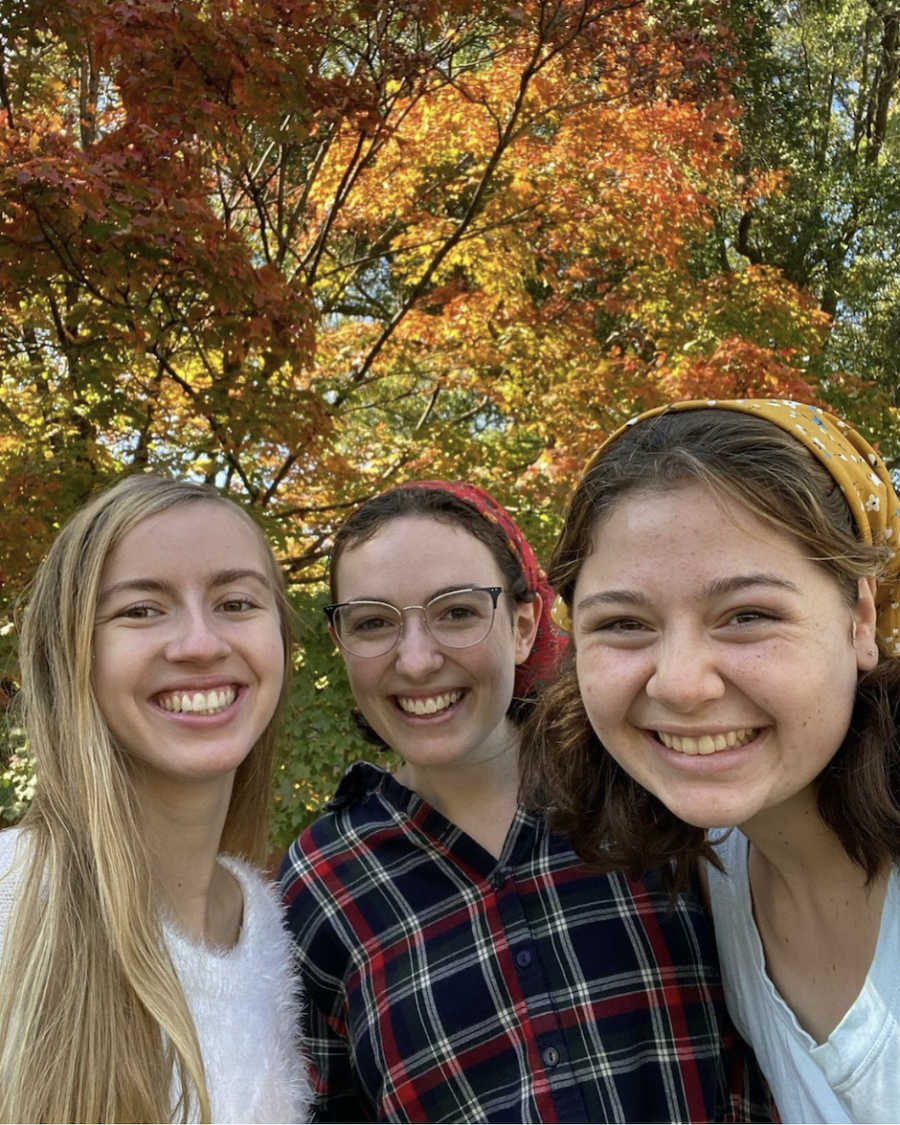 The first time I ventured out to open my P.O. box at my new home, Davidson College, I didn't even know how to operate the key. Was I turning it the right way? Or was it just my partially paralyzed hand was too weak to manipulate it? I felt myself growing flustered as my friend from high school, the only person I knew before coming to Davidson, watched me struggle with the key.
'Here, just turn it some more,' she told me, no judgment in her tone. And… my box popped open!
'Yay!' I exclaimed, looking over to her in shock. I had just opened my P.O. box all on my own! 'I opened it!'
It appears somewhat odd to see someone who couldn't even turn a key was a student at Davidson College, an elite school with only around a 20 percent acceptance rate. How was it that I took seven AP classes in high school, made the Dean's List in the first term of ninth grade even though I missed nearly all of it due to having spinal fusion surgery, have written three autobiographies, spoken at schools and events and on podcasts, and got into a school as prestigious as Davidson, yet I wasn't sure how to operate a key?
The answer is clear.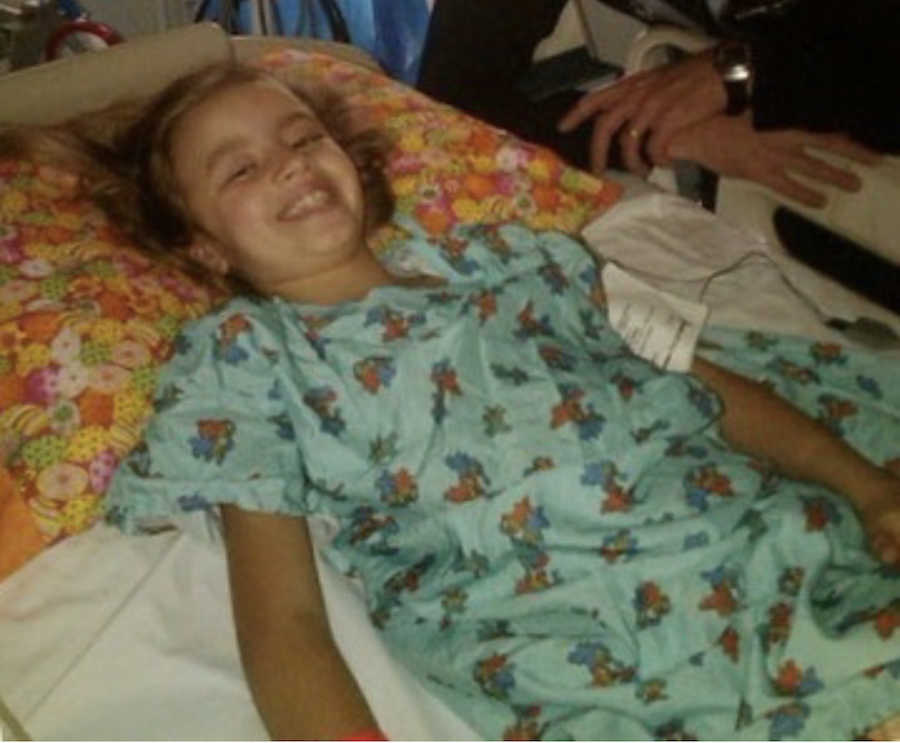 As a person with a disability, my growing up years has been quite different from other people my age. I needed help with tasks most people do without thinking: getting dressed, opening food, carrying items, showering. And while I was a very independent young girl, my disability hindered me from achieving the complete independence I craved. As a result, I never learned how to do some simple tasks most people my age knew how to do. Gaining independence as a disabled person is a process. When I'm trying to accomplish a task and it's not going very well, I often wonder if it's me not being able to do it because of my disability, or if I'm even doing the task correctly. It's wild to think about how independent I was as a young, able-bodied child, and how I've had to work to gain that independence back. I learned how to tie my shoes in one day at age three, but I've since forgotten how. I learned how to do a ponytail at age seven, but I've since forgotten how. And I never learned how to turn a key until my very first day at college.
Ever since the day I first opened my mailbox, I get so excited to go check the mail. Opening the box all on my own, manipulating the key with my weak right hand, brings me so much joy. Most college students head into Union with their key in hand, insert it into their box, grab their mail, and leave without a second thought. But for me, every one of those steps is so exciting. When I turn the key to open my mailbox, I'm being independent. I'm fulfilling a task on my own. Which is why something so small, so trivial, feels like a tremendous accomplishment. It is impossible to know just how meaningful it is to be independent when you've never been dependent on others for tasks you should be able to complete on your own. But if independence gets taken away and it's found again, the joy is indescribable.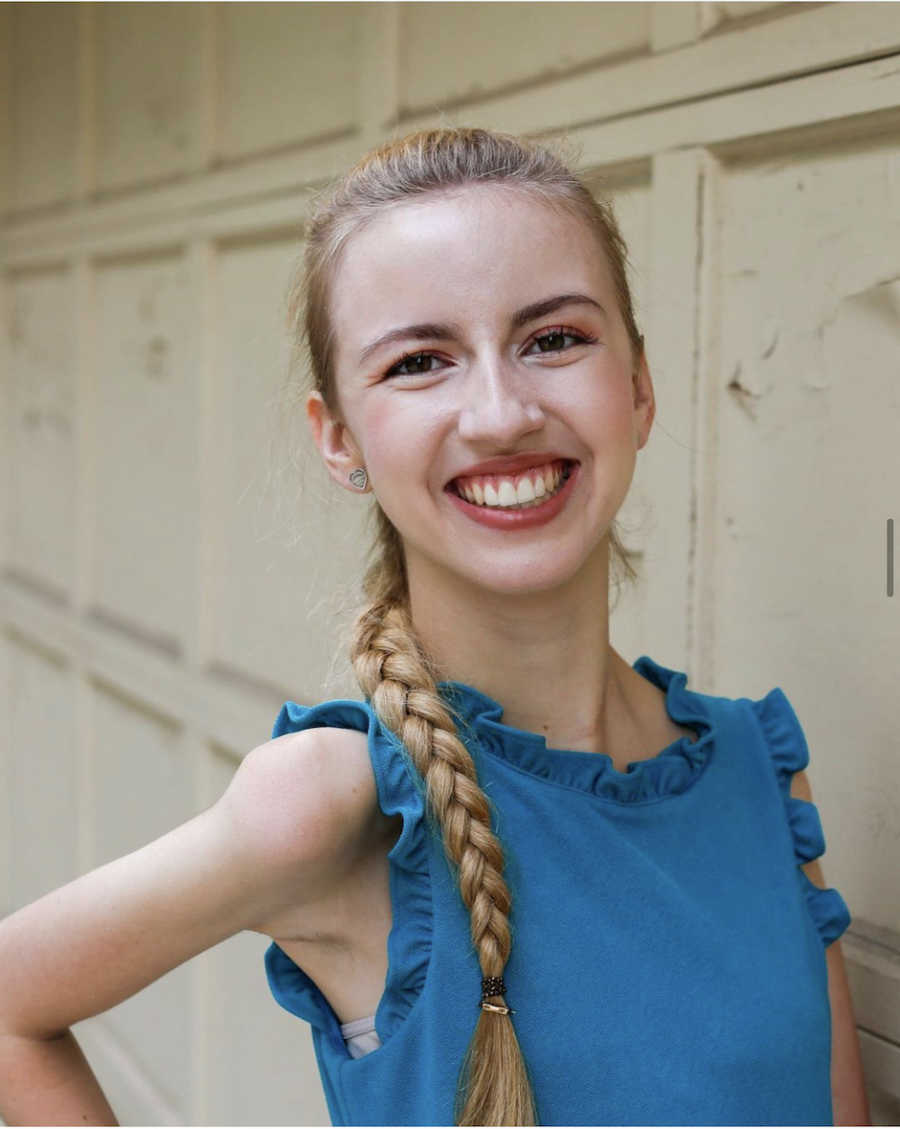 Now, as a disabled college freshman, I'm able to turn a key. Not only to open my mailbox but to unlock my true potential. Gaining independence as a disabled person has enabled me to discover just how capable my body is. I've known my mind and my spirit are already there—they have been for a long time. It's just taken my body a little longer to catch up. And that's okay. Because after being disabled for over a decade, I've finally unlocked the box to one of my most cherished qualities: my independence."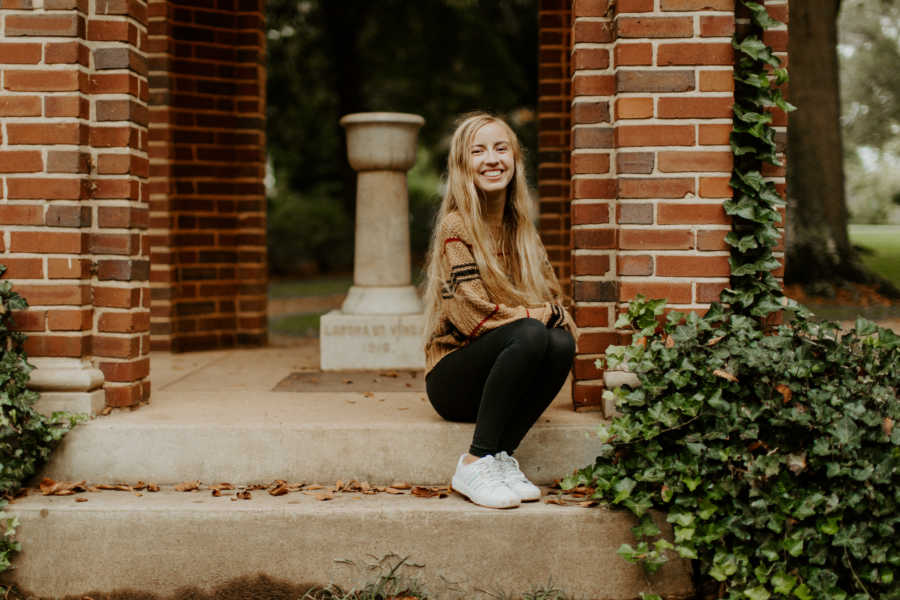 This story was submitted to Love What Matters by Sarah Todd Hammer of Davidson, NC. You can follow her journey on  Instagram, YouTube, and her website. Submit your own story here, and be sure to subscribe to our free email newsletter for our best stories, and YouTube for our best videos.
Read more stories by Sarah:
'Mom, I'm sick of you helping me put my clothes on!' It's not natural to do this at my age.': Young woman describes 'frustration' with dressing after being paralyzed, helps others 'find independence'
'When I reached down to pull up my tights, I realized my arms and hands were paralyzed. Scared, I said, 'Mom, I can't move my arms.' Young woman describes life with a rare autoimmune disorder
Read more stories about Chronic Illness here:
'Are you sure you don't have Munchausen's?' My body continued to struggle. Was it all in my head?': Woman with chronic illness says, 'I'm blessed to wake up every day'
'I crumpled to the ground. 'She's a crybaby,' the doctor said. 'There's nothing wrong. She's wasting our time, take her home.' I was misdiagnosed as a hysterical teen girl.': Chronic illness warrior runs for first time in 29 years
Please SHARE on Facebook to let others know there is light at the end of the tunnel.