Disclaimer: This story includes details of domestic abuse and may be triggering to some.
"It all started in May of 2018. Like every usual evening when I had nothing to do, I was scrolling down Facebook when I received a friend request from him. I instantly accepted, not knowing that this would be one of my biggest regrets in life. About an hour later, he messaged me, and I was actually happy he did. He said, 'Hey beautiful.' I immediately responded 'Hey,' full of excitement because I had always seen him around but never actually spoken to him. I regret sending that message to this very day.
We exchanged numbers and began speaking from the moment we woke up until we fell asleep on the phone. He started off as everything I ever wanted in a guy. He was cute, super sweet, funny, caring and overall just an amazing human being. After a few weeks, we decided we would hang out. Time flew by so fast that night. We didn't do much, but just being around him felt so right. The entire night he just kept telling me how beautiful I was and how any man would be lucky to have me. Normally I'd hear this from many guys and never pay much mind, but something about him was different. The sincerity in his voice is what attracted me the most. He knew exactly what to say and how to say it to make me fall in love faster then I wanted to.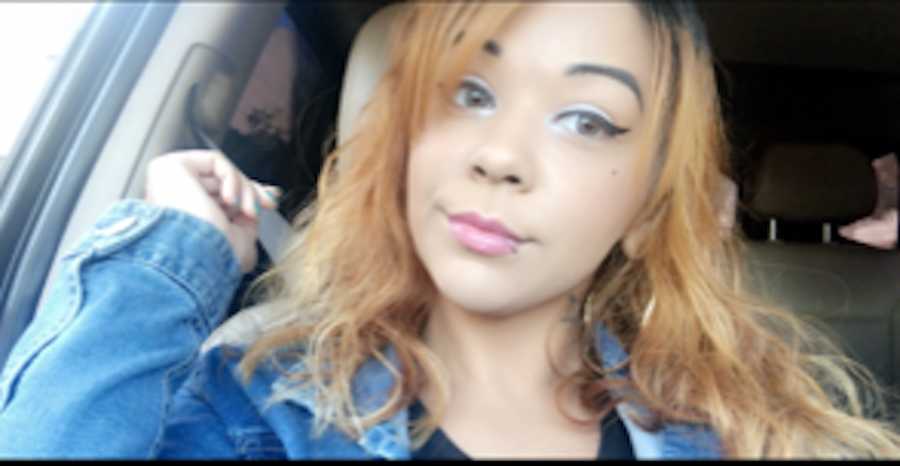 We began going out on dates and seeing more of one another. Everything was going so perfect, but I felt like there was just one more thing missing. I had not introduced him to my 6-year-old daughter. I knew this was the last thing I needed to see to figure out if this man is who I wanted to spend the rest of my life with. I introduced him to her as 'mommy's friend.' Right away, he began treating her as she was his own. I thought instantly everything was so right about him.
A few months into dating him, I began hearing from a few people who knew him that he had abused some of the girls he had been with. But, of course, he was my prince charming in my eyes, so I thought they were just rumors. 'This isn't true,' is all I kept telling myself. I thought it was all rumors because he just didn't show any signs of being abusive. I ignored all of it until we started having our own disagreements and I began to see a different side of him. I barely recognized him anymore.
He would begin calling me out by name and making me feel like I'm not good enough to be with him. I eventually just decided I rather break it off with him. I started ignoring his calls. We would stop talking for a few hours and then he'd message me, 'I can't do this without you. I don't see myself with anybody but you. I'm sorry, it won't happen again.' I would forgive him and all went back to normal. Days would pass by and we would be great and all was amazing again. Until one day, I was joking around and I locked his car doors while I was inside the car, and this made him angry. What was supposed to be a joke turned out to be the day I wished I never met him. I started to feel bad for what I had done, so I said, 'Sorry, it won't happen again.' He still kept yelling at me. Instantly I started thinking what everyone said was probably true. I told him, 'It's better if we part ways and just stay friends.' He seemed to have taken it nicely. I got out of his car and walked over to mine. As I turned around, I remember seeing him walking behind me. He grabbed my arm very tightly and slammed me against my car, looked at me and called me every harsh name I can think of. Before I could say anything, he grabbed my head and slammed it into my car window. Barely holding my head up, I got into my car and started crying. The entire night, I started having these really bad headaches so I went to the ER where they did a CAT scan and said I had suffered a subarachnoid hemorrhage on my left side of my brain.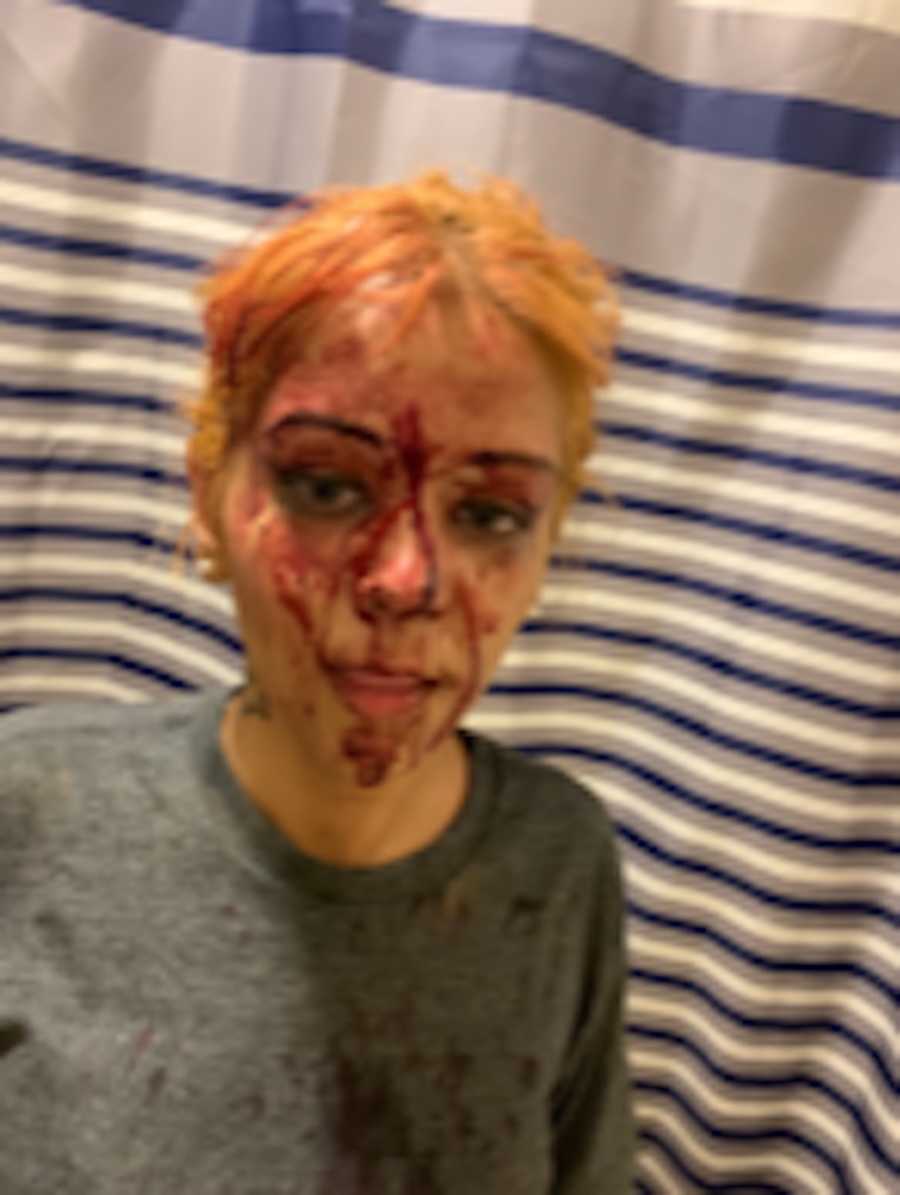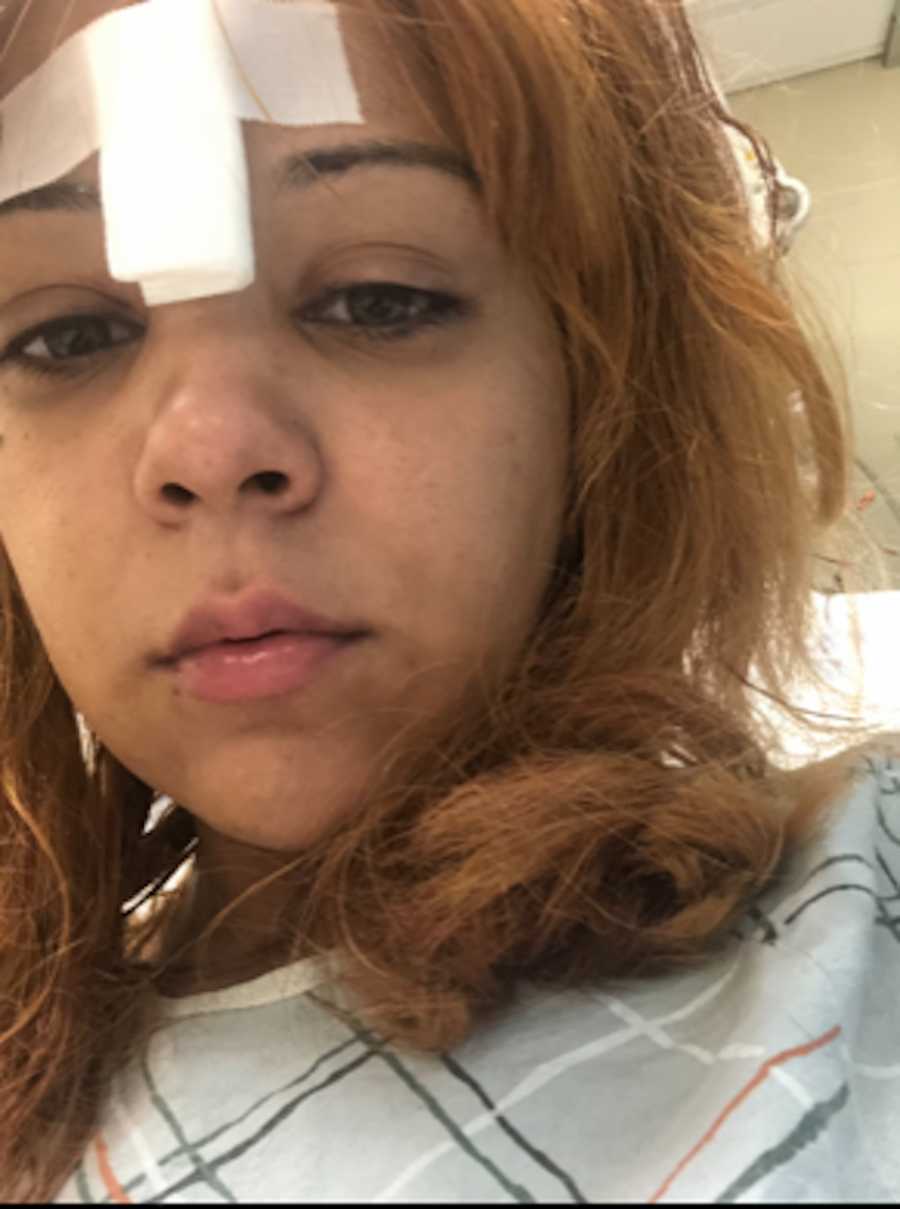 Immediately, I prayed to God to keep me safe. I did not want to leave my daughter alone. I told myself I would never get back with him again. But then a month went by and we got back together. Everything was perfect again. Within three weeks of getting back with him, I found out I was pregnant. So many emotions ran through my mind. I was excited but worried at the same time, but I knew I had to tell him. He was extremely excited so we decided to move in together. A month later, I found messages between him and another female. When I confronted him, he started screaming at me and calling me terrible names and making me feel like everything was my fault. I knew he was angry so I tried to get out of the house.
He started to throw any items he could find around him. He hit me with my keys. He grabbed the hamper of clothes and threw it at me it, then he took a glass of juice and tossed it at me. That hurt the most. I began asking him to please stop and reminded him, 'I'm pregnant.' As I started getting closer to the door, I started running out of my home. He chased me and swung a fist at me. Thankfully, I bent down and he missed my head. He then dragged me back into the house, shoved his fist into my belly, and said, 'You're a punk, you won't even hit me back.' I thought if anything would make him stop, it would be our unborn child. He continued to push me until we ended up in the bathroom and began smacking me in my face and punching me in my head. In the end, he pushed me and I fell into the bathtub. When the cops were called, I was rushed to the hospital and later on that day, I miscarried.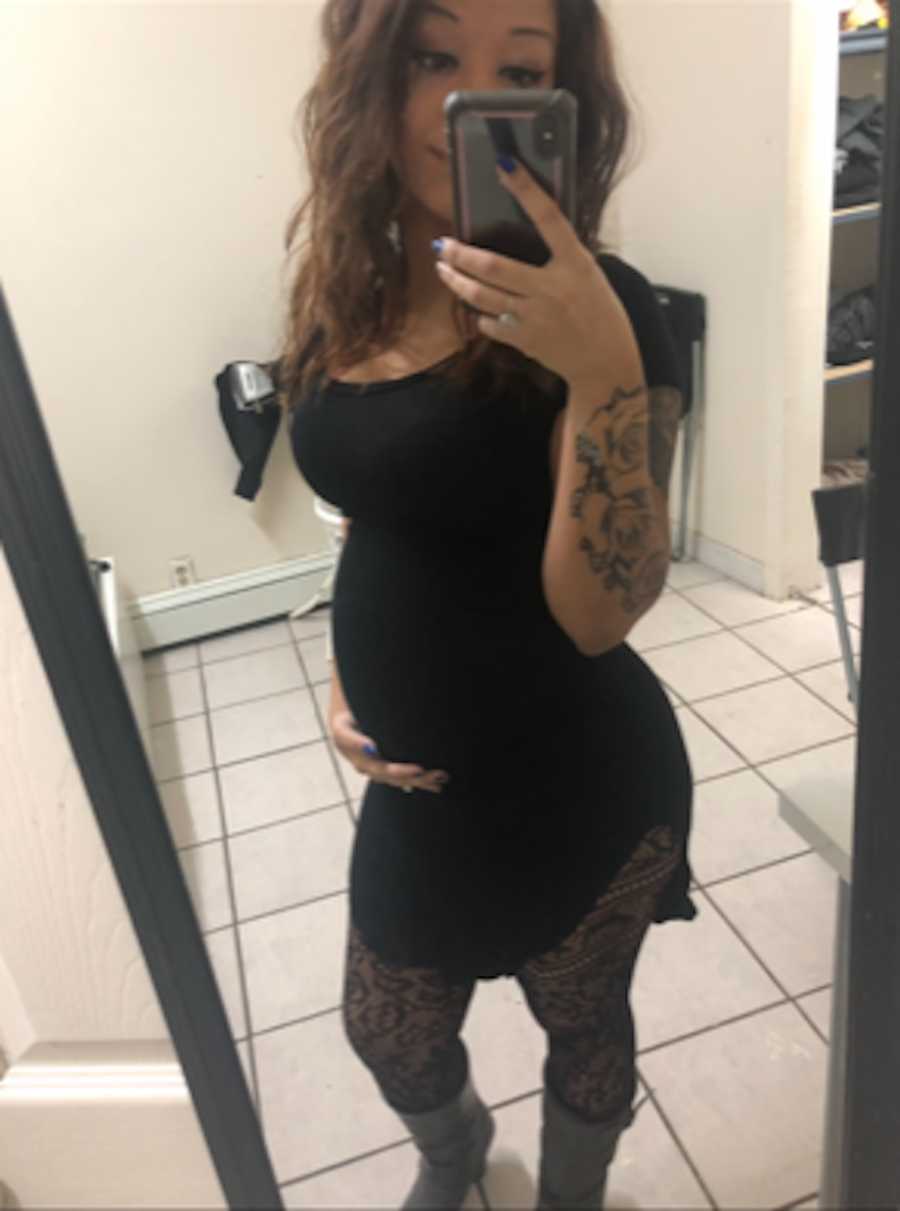 Everyone asked me why I stood with him if he was doing this to me but nobody would understand me. I tried to explain to them that he wasn't always this angry person. When he was great to me, he was my prince charming. When he was angry, he was my worst nightmare. Even after miscarrying, I got back with him a few days later, only to find out he was cheating on me again. He started up again and said that I was crazy and he didn't know what I was talking about when I confronted him. I tried leaving again and he dragged me by my shirt to the bathroom then held my face and said, 'You're crazy.' I already knew where this was headed to so I told him, 'You're right, I'm crazy. Maybe I have the dates mixed up, I don't know.' I tried to make him believe that I believed him. My daughter was at home with me us and I knew she didn't need to be around this. I managed to calm things down and we left. Instantly, I picked up my sister from work and told her to help me break up with him and get him out of my home. She already knew how he was when he got angry so we picked up her boyfriend, who he had a better relationship with. We arrived back at my house and tried to talk. He started making me feel less of myself, as he usually did. I started crying and after about 5 minutes, he got closer to me, grabbed the back of my hair and mushed my face into his chest. Then he pulled my head back, headbutted me, and told me, 'Liza, stop crying.' My sister's boyfriend pulled him off of me and took him outside and went to get my sister. I ran to shut the door. As I was going to the door, he ran back in, this time knocking me down to the floor, slamming my head into the ground, and striking my face with a closed fist, over and over again. I remember begging him, 'Please stop hitting me.' When I got back up, my face and clothes were covered in blood and I could barely see. His last words to me were 'You deserve to be dead.' After hearing those words, I knew that night he was trying to kill me. I was rushed to the hospital where I was given five stitches to my forehead and suffered a fractured nose.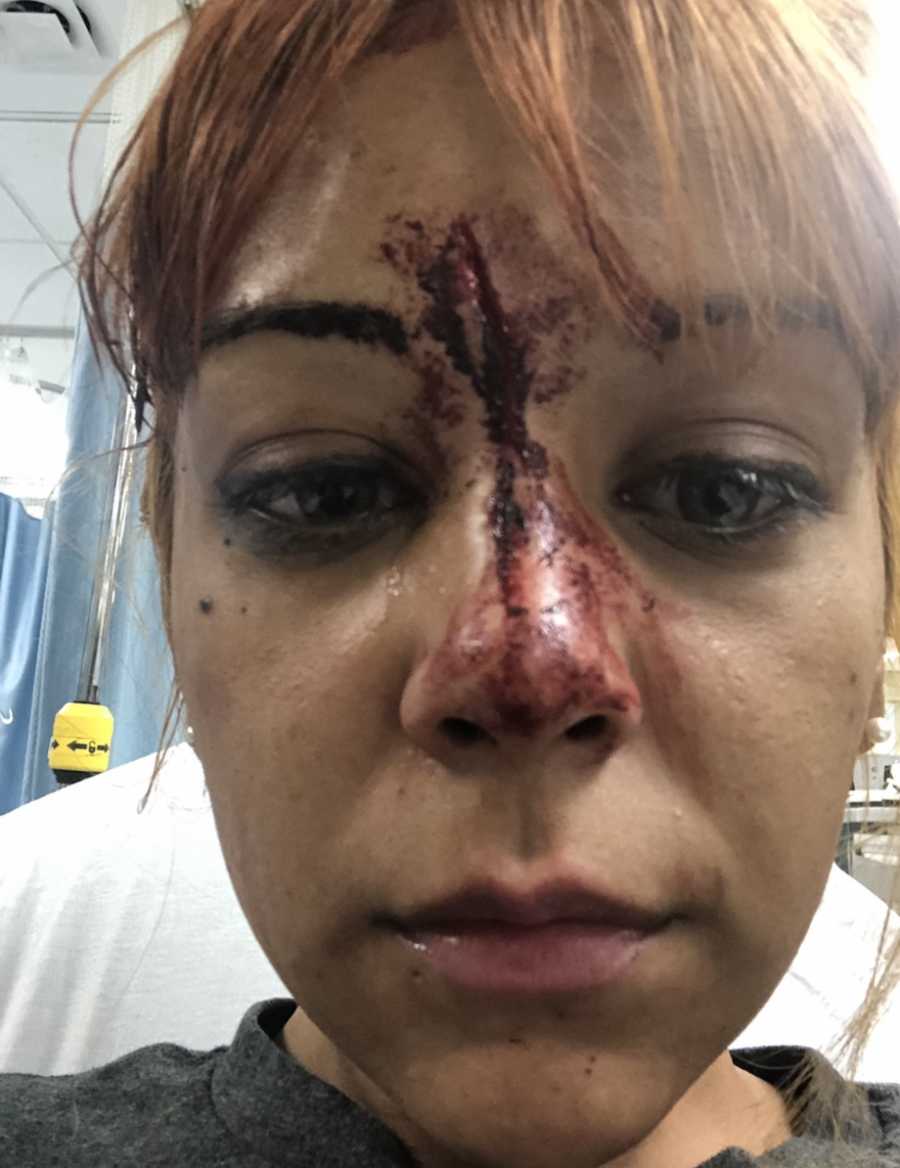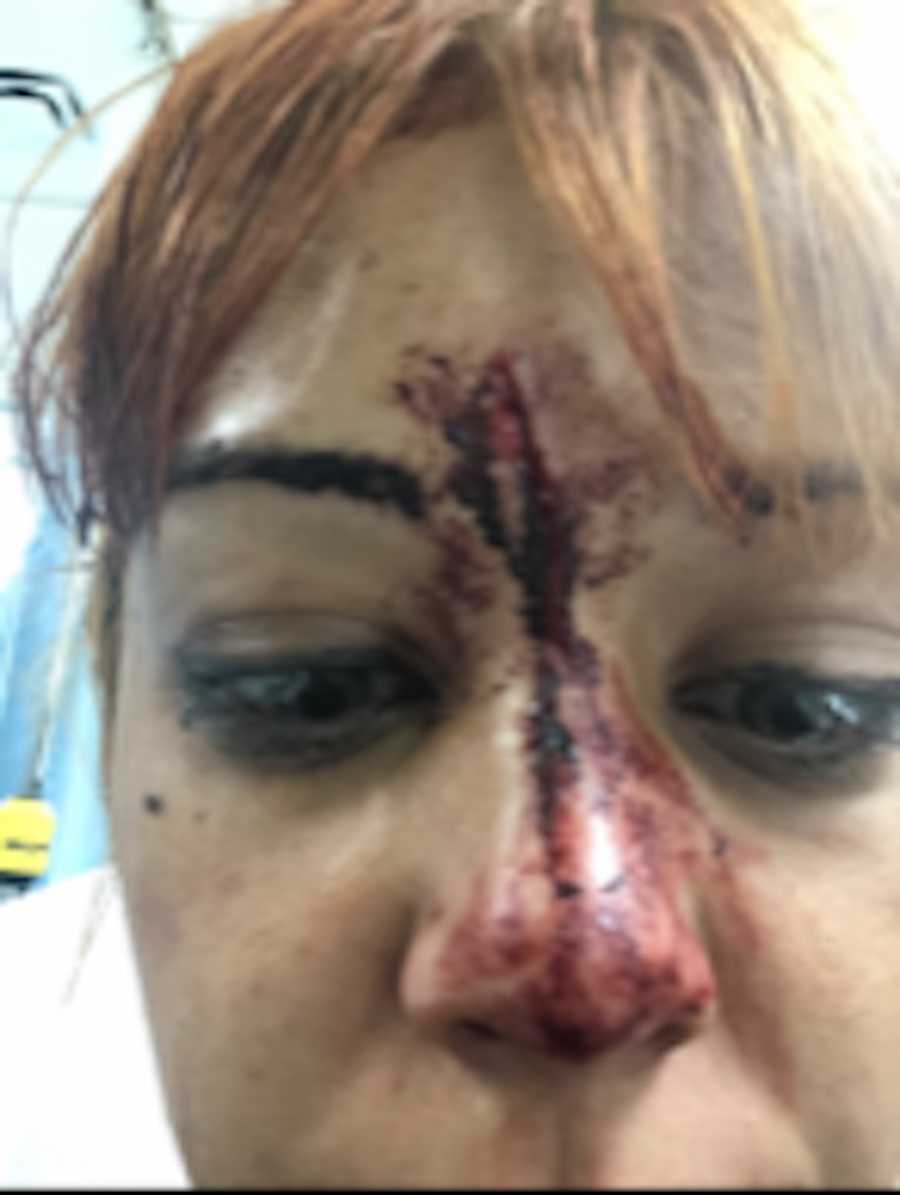 For a while, I thought I wasn't good enough for him. I started to feel like he deserved better. But today I know the truth. It was he who did not deserve me. I gave him a year of my life and I live with so much regret because of it. I try to forget him and what he did, but every day I stare at myself in the mirror and I'm reminded of him. He left me a scar in the middle of my eyebrows that I'll have to live with for the rest of my life.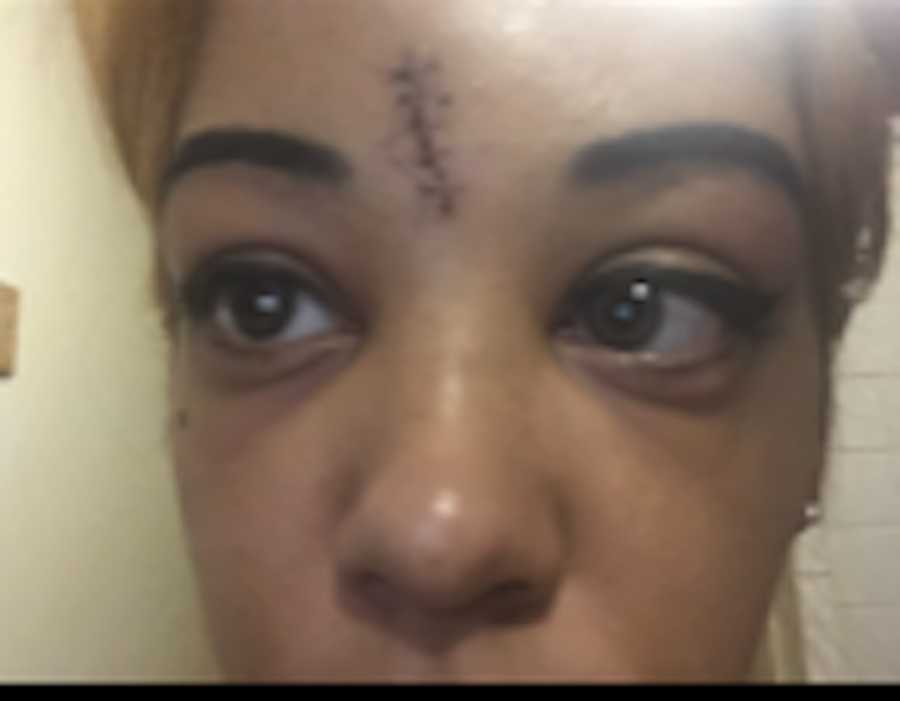 It's been five months since I left him but I still have nightmares that he's coming back for me, only this time, I'm not going to have the strength to get back up. Living a normal life has not been easy. I'm always checking my surroundings to make sure he isn't around. I can't walk into a hospital because the day comes back to me. My body shivers and I want to begin crying all over again. Before, I made so many excuses as to why he did what he did to me, but today there isn't an excuse for anything he did. He did it because he wanted to. He did it because this is who he is and now finally I know for sure. It wasn't me all along. I always felt like I was to blame. I felt like I was at fault. I felt like I needed to change everything about myself in order for him to properly love me, but I realized nothing I would ever do or say was going to change him. I wasn't the first girl he laid hands on but I hope I am the last.
This case hasn't finished yet but through every court appearance, I will keep fighting for my justice. I won't give up until it's all over and he faces the consequences for what he's done to me."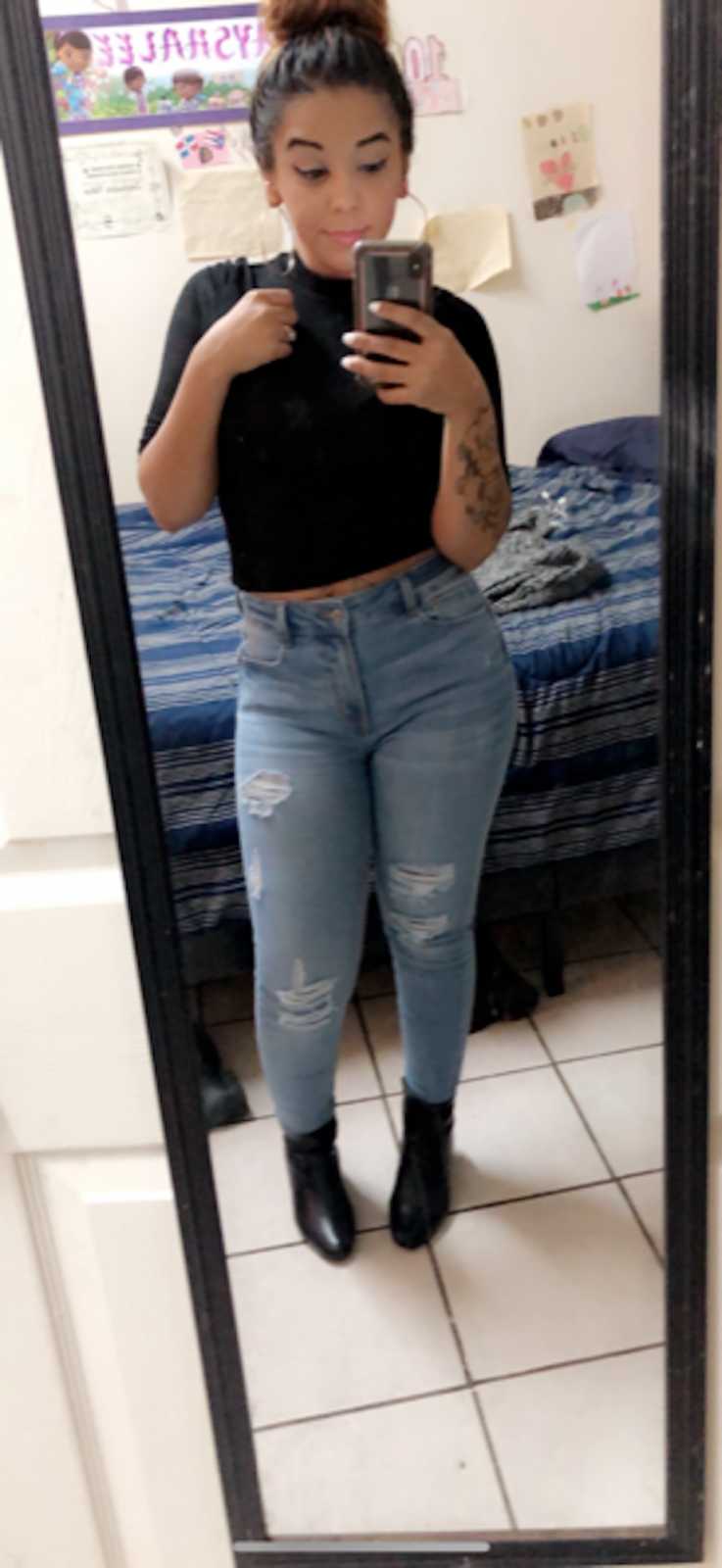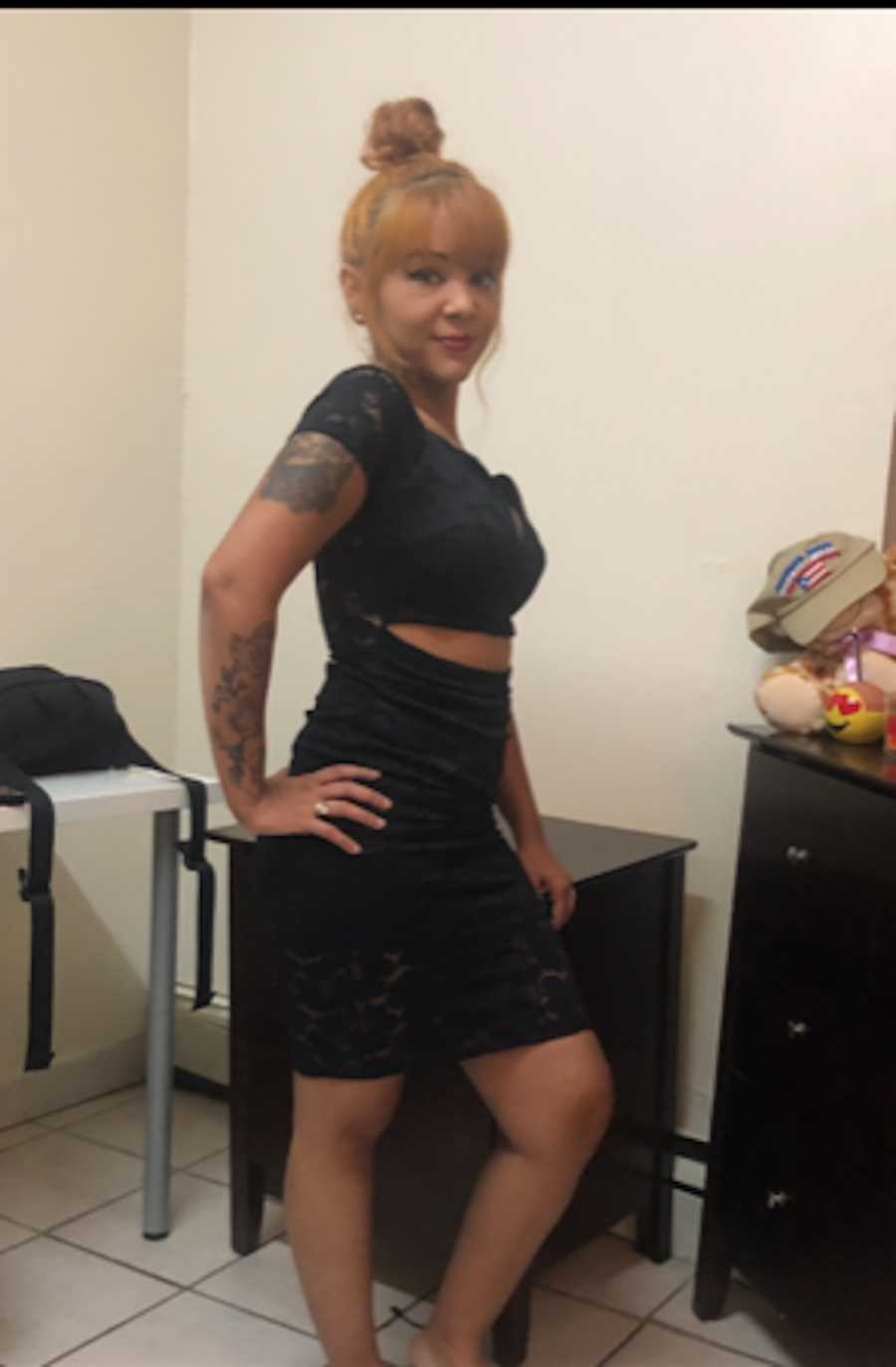 [If you need help, please call the National Domestic Violence Hotline at 1-800-799-7233 or visit thehotline.org to live chat with someone 24/7. Help is out there and you are not alone.]
This story was submitted to Love What Matters by Liza. You can follow their journey on Instagram. Do you have a similar experience? We'd like to hear your important journey. Submit your own story here. Be sure to subscribe to our free email newsletter for our best stories, and YouTube for our best videos.
Read more powerful stories from domestic abuse survivors:
'You won't be able to find another man.' He got cold feet on our wedding day. He blamed me for being pregnant.': Woman takes 'leap of faith' and escapes domestic violence, re-marries 'amazing man, father'
'His scheme to butter me up to lose his virginity worked. 'Wow, he really cares about me.': Domestic violence survivor reveals she's been 'scared to speak my truth' for years, but finally realizes 'I'm stronger for what I've been through'
Do you know someone who could benefit from this story? Please SHARE on Facebook and Instagram to let them know a community of support is available.