"All I ever wanted in life was to be a wife and a mother. I met Mike when I was 21, at a Christian college, where we were both attending night school. Three months later, the day before my birthday, Mike asked me to spend forever with him. I could not wait to become his wife! I love planning, so I found joy in every detail from picking out the perfect dress to planning our honeymoon cruise. We got married the following March on the rainiest day in history… people actually got lost on the way to the church because it was raining so hard! Everyone told me rain on your wedding day meant good luck, but we didn't need luck. We both knew we were making the right decision. In the 14 years that followed, we welcomed three beautiful children into the world and pastored a wonderful, but small, congregation in the North Carolina mountains. We were happily married, living in a rustic log home. I never imagined my life would be any different than it was at that moment… it felt perfect.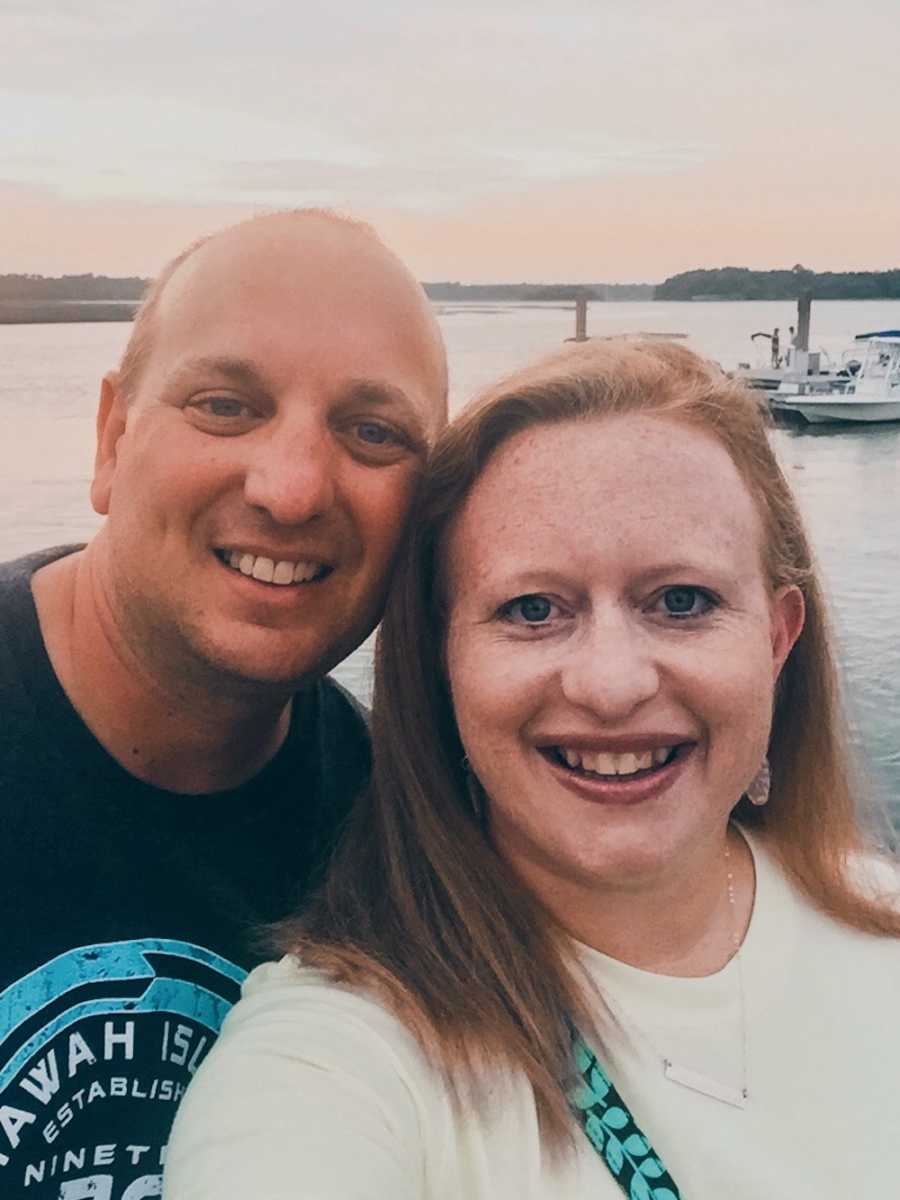 One Tuesday night in December, all of that changed. Mike had taken the kids to our son's basketball game. I was attending classes at the same university where we had met years ago. Mike and I agreed to meet at my parents' house for dinner following the game. I didn't think anything about hearing his ring tone, I just knew he was telling me they were on their way. Instead, it was my oldest daughter who said, 'Mom! We've been in an accident!' I asked if the airbags had deployed and if everyone was ok. She said, 'Me and Eli and Anna are, but they can't get Daddy to wake up.' That began a nightmare that I felt I would never wake up from. I got to the hospital and they told me despite their best efforts, Mike was gone. He died as soon as they got to the hospital. We didn't have life insurance. I only worked a part time job and there was no way I was going to be able to support myself and my three kids on a part time salary. The year that followed would be the hardest year of my life. I couldn't understand why God would allow this to happen to me. I never really knew how terrible grief could be.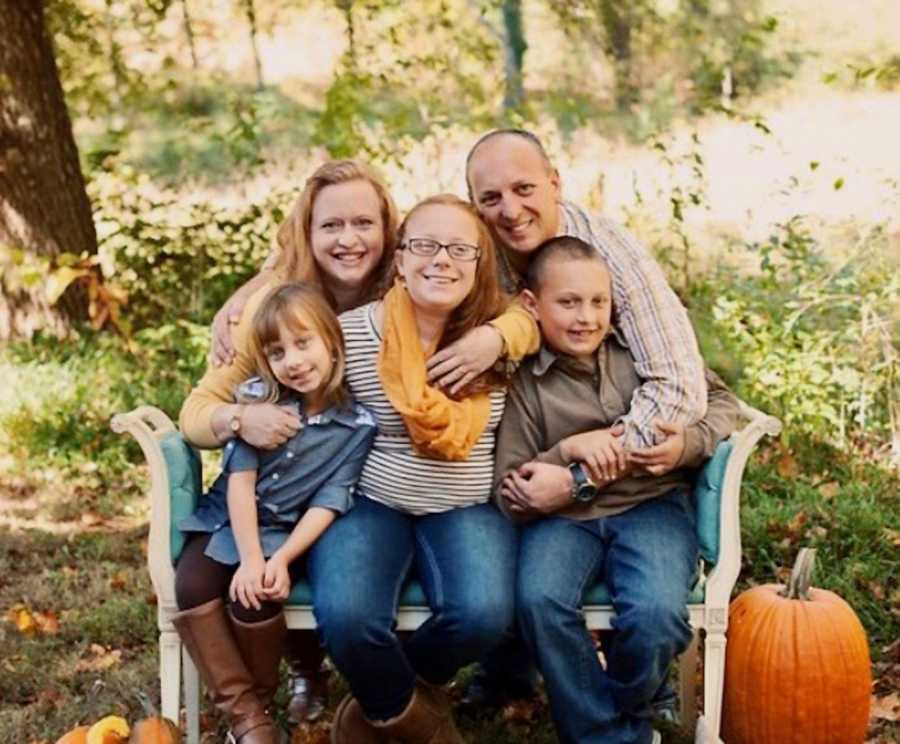 After struggling through that first year without Mike, I remember thinking about all the things I had learned during that year of pain. We had moved to my hometown so my parents could help with my kids, I had a new job, we had a new church, but I remember writing, 'I guess it's time to begin writing the second chapter. '
Eleven days later, I got a message from Todd. I had never met him in person, but I knew him because his late wife and my mom had been good friends. They actually worked together, and my mom had taken Angie's diagnosis of pancreatic and liver cancer very hard. Angie had passed away the December before Mike. Todd and I began very innocent conversation about the difficulties of widowhood and being 'only parents' to our children. (He had 2 teenage girls who were both adopted, and my kids were 8, 12 and 14.) Because we were both happily married before we lost our spouses, we talked about the things we would like to have again in second marriages and the things we wish would be different the next time around. That week, we talked for hours upon hours. Todd asked if I would like to meet face to face for lunch on Friday. It was two days before Christmas. I wasn't teaching and Todd had the day off. We met for lunch at a local restaurant and he brought me flowers.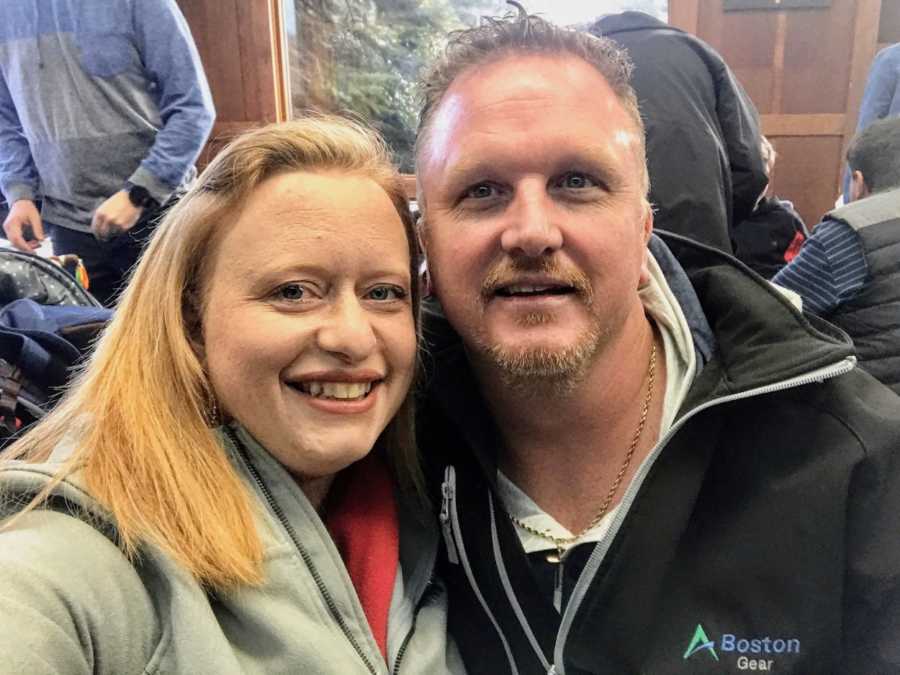 We sat in that booth for 3 hours…. talking, laughing, crying. After we finally left, I sent a text, 'I know I should be playing it cool about now, but I had a really great time and I'd like to do it again soon.' The time came on the day after Christmas, when we went on our first real date. He took me ice skating in the mountains, and I felt like this was the first time I had truly smiled in an entire year. I didn't want the day to end. My heart began to wake back up. It began to beat again.
With each day that passed, I felt like a teenager again instead of the 38-year-old mother of three I really was. I didn't know that it would be possible to really love 2 incredible men within the same lifetime and be loved in return. It felt so humbling, and amazing. Exactly three months later from that lunch date, Todd got down on his knee and asked me to be his wife.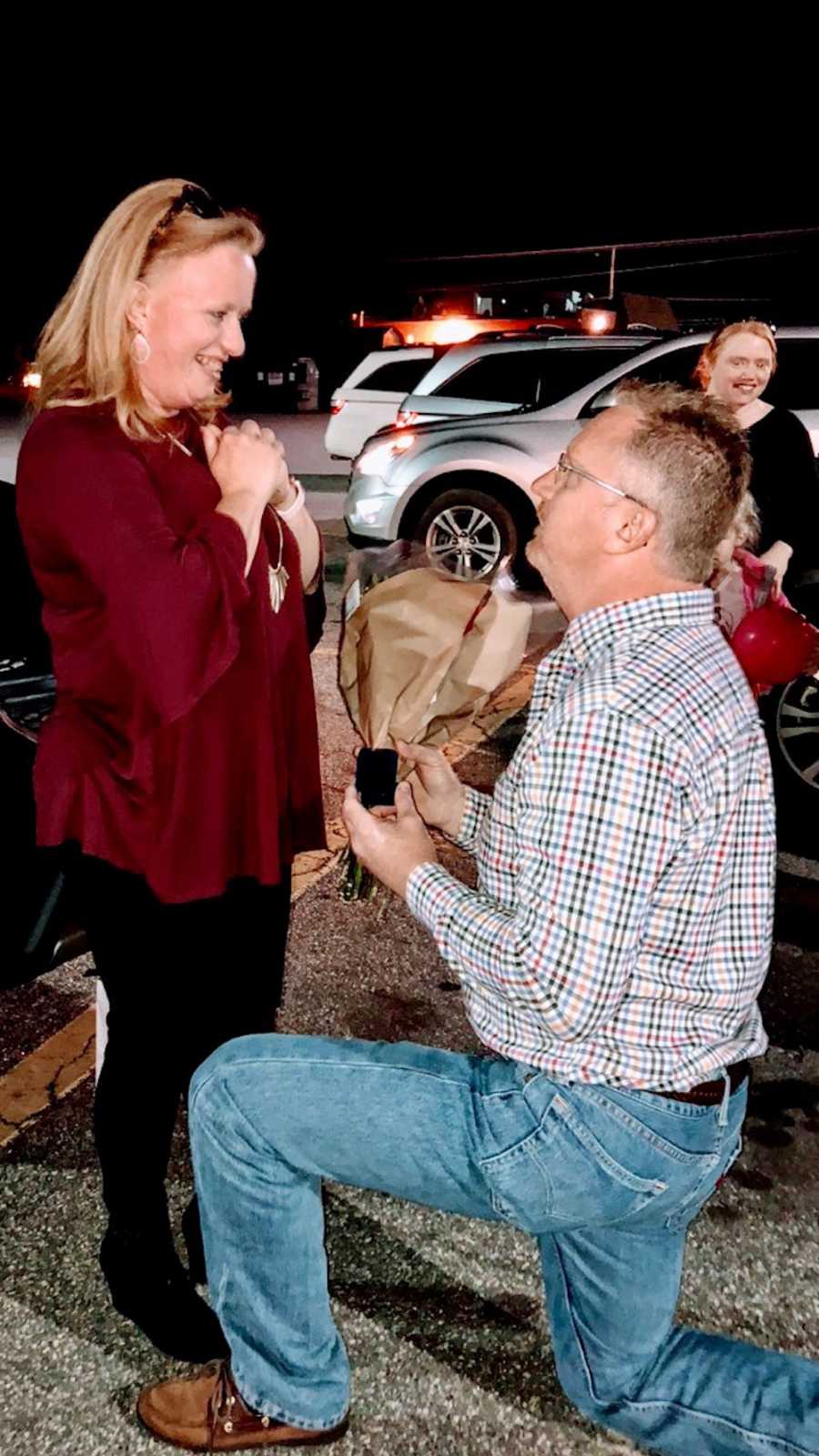 I wasn't sure how it would all work once we added our 5 kids into the mix, but I loved him so much, that I knew the Lord would work it all out…. and He did. Loving again after loss is exhilarating. We just celebrated our one-year wedding anniversary.
Sometimes I do live in fear that we won't grow old together or worry that I will get the same phone call again that he's been in an accident. Sometimes I declare my undying love and devotion to him every day because I need him to know how much I love and value him. But every day, I walk in the realization that loving and living again can be wonderful. And I feel like the most blessed woman on the planet because I won first place, twice."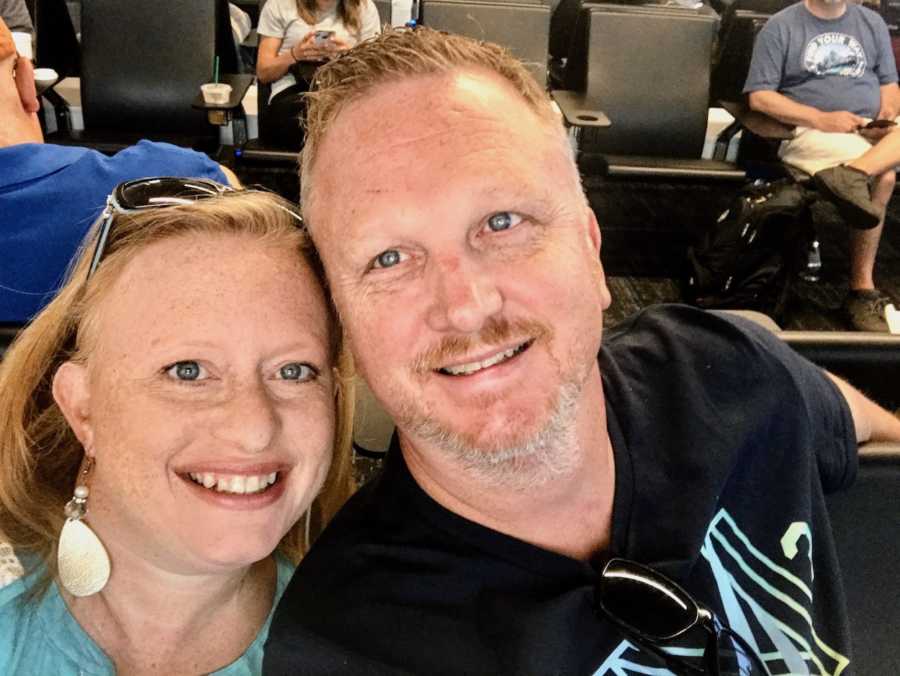 This story was submitted to Love What Matters by Ashley Painter, 40, of Lincolnton, North Carolina . Do you have a similar experience? We'd like to hear your important journey. Submit your own story here. Be sure to subscribe to our free email newsletter for our best stories, and YouTube for our best videos.
Read more stories like this:
'Everything was changing. But it was grief that brought us together.': Widows fall in love after losing spouses to tragedies, now a beautiful 'blended family of 8'
'He's selfish. My husband is feet up, on the couch, quietly sipping his favorite beer, that I bought for him.': Wife says despite her husband's faults, she definitely 'married up'
'My husband was frustrated I wasn't meeting the frequency of how often he wants to have sex. I knew it was coming.': Wife realizes physical touch is her husband's top love language, insists 'It's not that I don't desire him. Because I do!'
Provide beauty and strength for others.  SHARE this story on Facebook with your friends and family