"If you had asked us if we would be open to adopting kids with special needs a few years ago, we would have said we didn't feel qualified. And yet, here we were, January 2020 in Eastern Europe. We had just officially become the parents to two sweet girls with special needs. We sat for a week in our little apartment situated right in the city center. We were anxious to get back home to our seven other kids, but we had to wait on some final paperwork from the Embassy before we could leave.
Anya, who was three and a half at the time and has cerebral palsy, had not been doing great. It was the middle of winter when we picked her up from the orphanage, and her labored and raspy breathing had us worried. We were told she had bronchitis and was to take some antibiotics.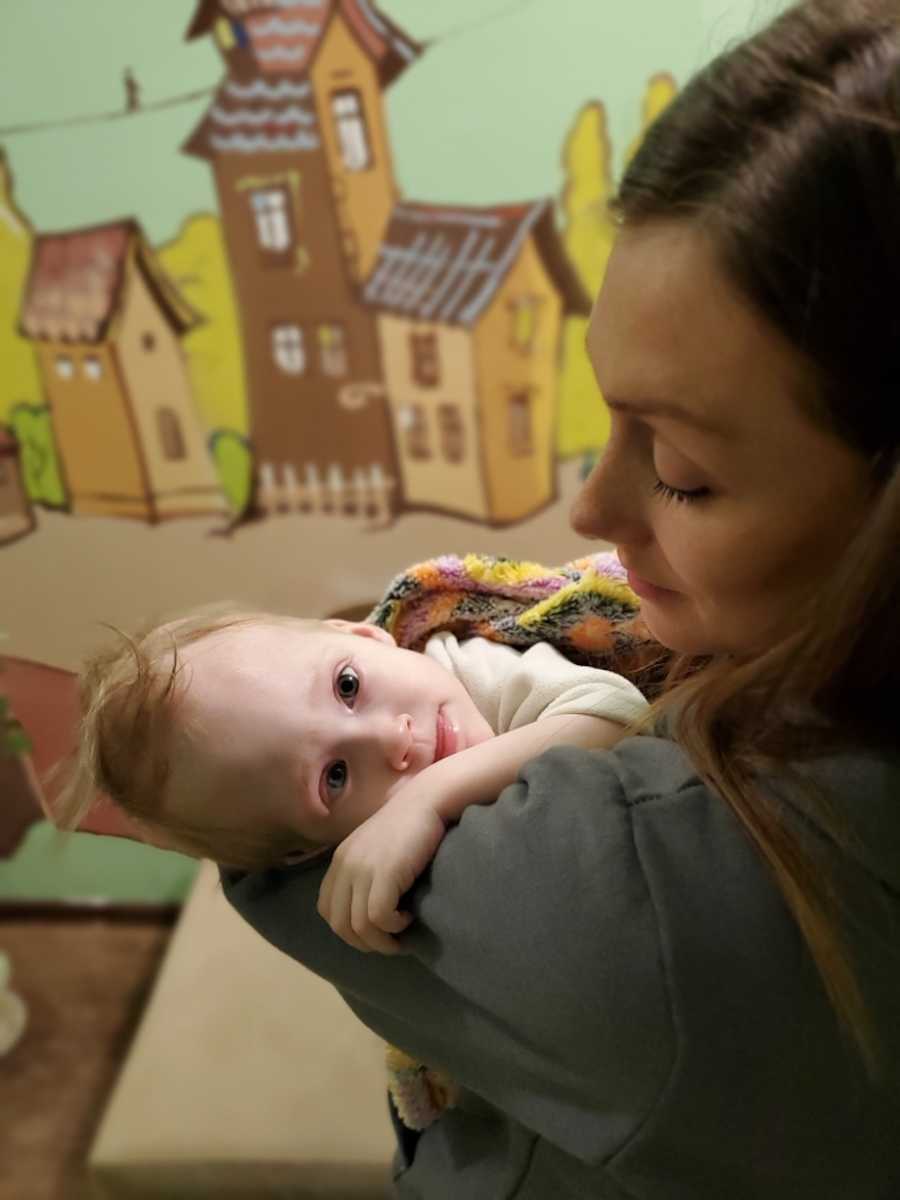 I looked down at my sweet girl, not even 15 pounds, looking like a porcelain doll, and told my husband, 'This isn't bronchitis.' She was so weak, and I was anxious to get her home and have her seen by a doctor. I was so glad we had decided to bring a nurse with us to get our girls home.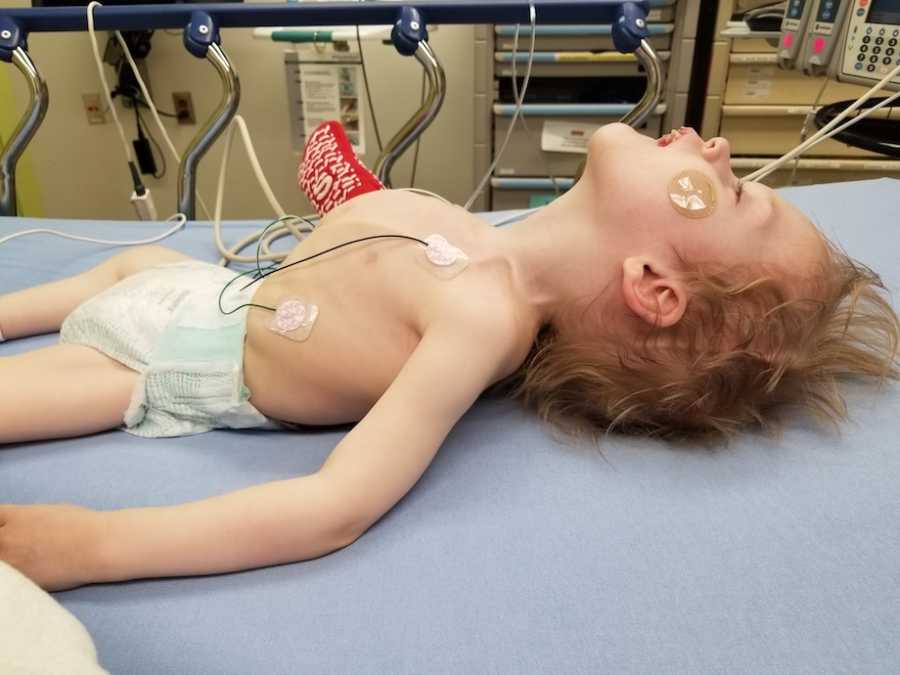 After a week of waiting, we were able to get all of the girls' documents and book our tickets home. The day before we were to fly out, Anya began to get weaker and seemed to be less responsive. We began to come up with a plan to get her medical help at Seattle Children's Hospital as soon as we got home. Our nurse, Valerie, said a prayer for us as we boarded our first flight. Things went as well as we could hope for and we waited anxiously for our next flight, which would take us from Munich to San Francisco. It was going to be a long flight, but we just desperately wanted to be home. We boarded our flight. My husband Mike, our other daughter, Yulia, whom we had just adopted, and I were together, and Valerie and Anya were right next to us. We took off and Valerie continued to monitor Anya. I watched as Valerie seemed more worried. She got in touch with a doctor she knows to try to touch base with him and see what he thought.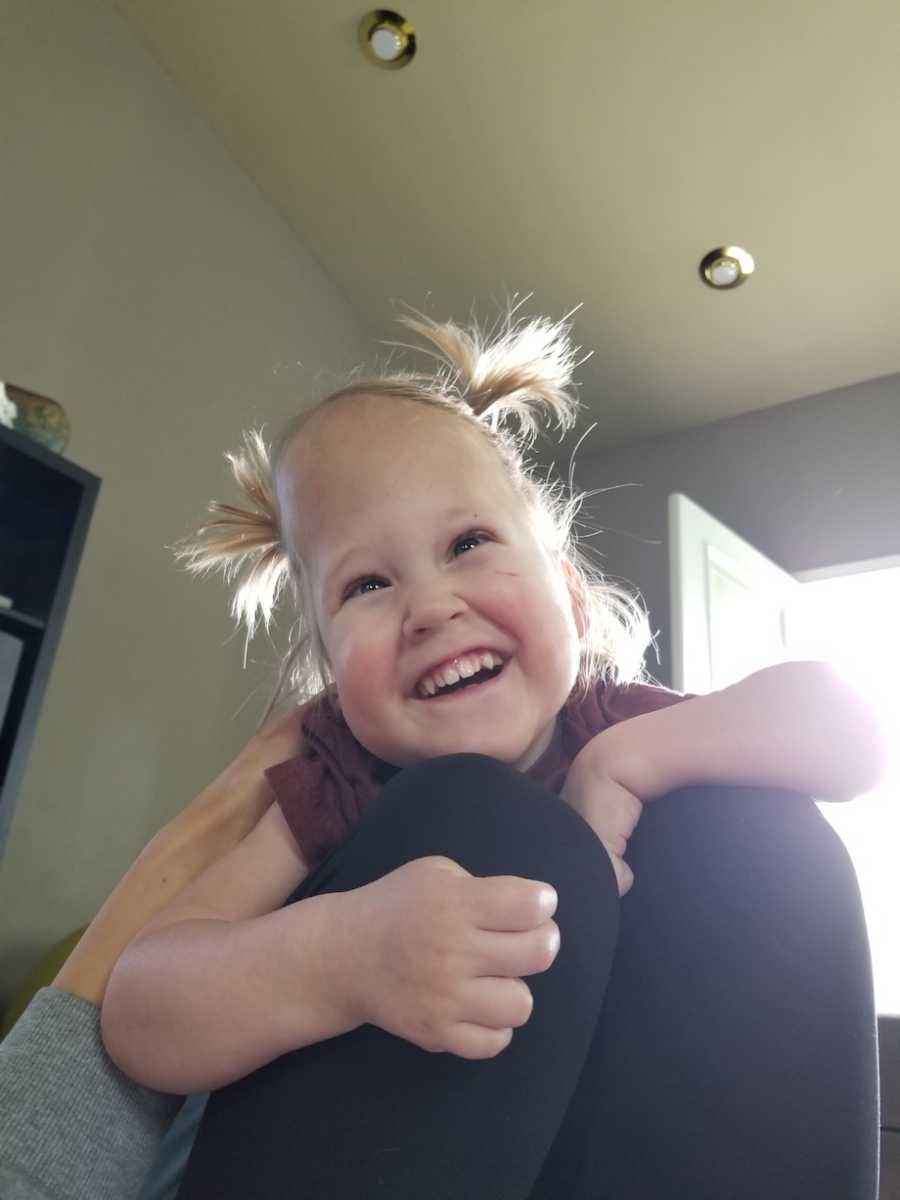 We tried to watch movies to pass the time, but I could see Valerie's tension growing. I asked if everything was okay. She said Anya was getting worse. I slid over to see her and watched as she began struggling to breathe more. She sounded like she was drowning in all her mucous but the equipment we had was clearly not enough. We finally decided we would have to get off in San Francisco to get her to a hospital.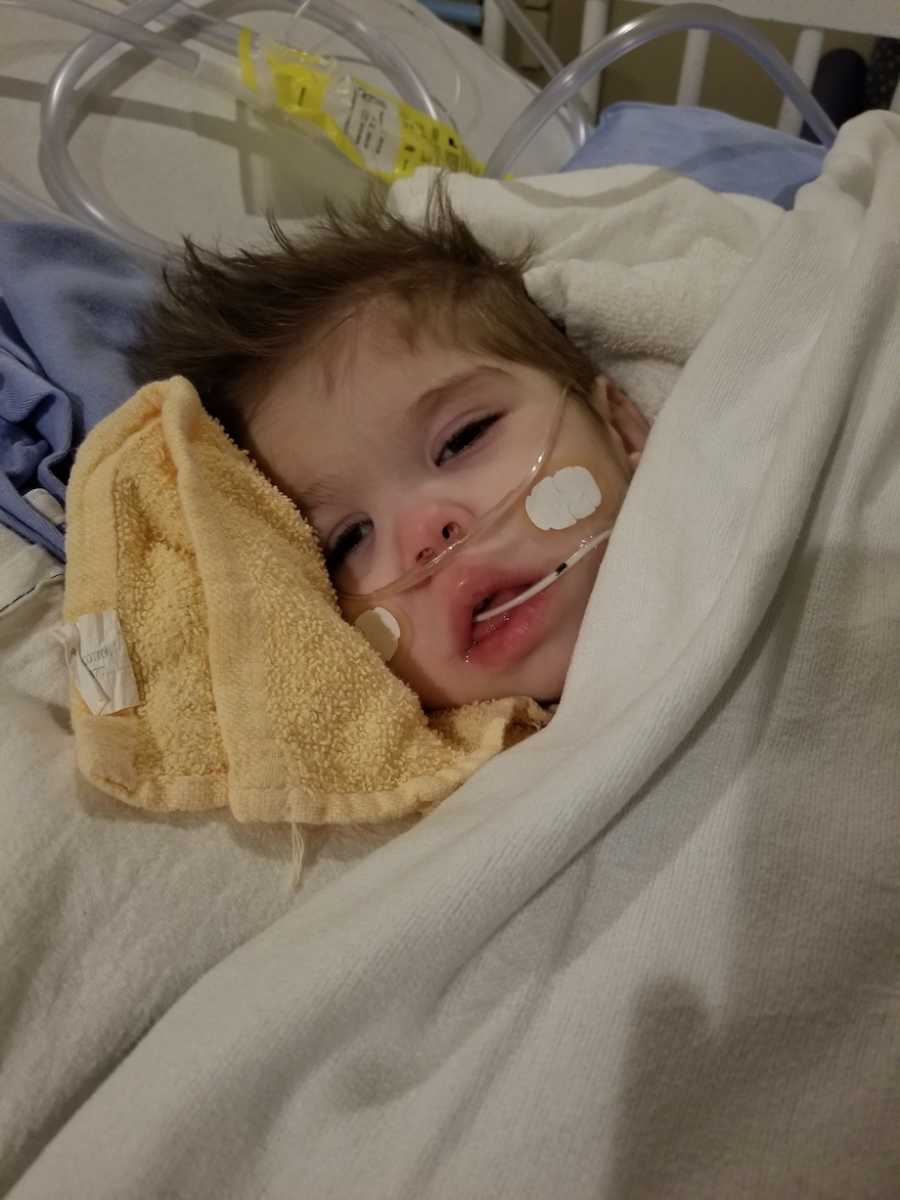 I watched the flight map. We still had such a long way to go. We started praying and then reached out to friends and family asking them to pray on Anya's behalf. Greenland. We were over Greenland. She's not going to make it. We just have to make it to the US and then the plane can land. Yulia lay sleeping between us, oblivious to what was going on.
I got up to use the restroom. When I came back, there was panic in Valerie's eyes. 'Is everything okay?'
She shook her head. I watched as each and every breath Anya took robbed her of every ounce of energy. You could see each and every rib protrude and she struggled to get the air she desperately needed. We looked at the map. We were now over the ocean. There was nowhere to land. Suddenly, Anya began to have multiple seizures. We tried to check her O2 levels but her little fingers and toes were too small and it was not picking anything up.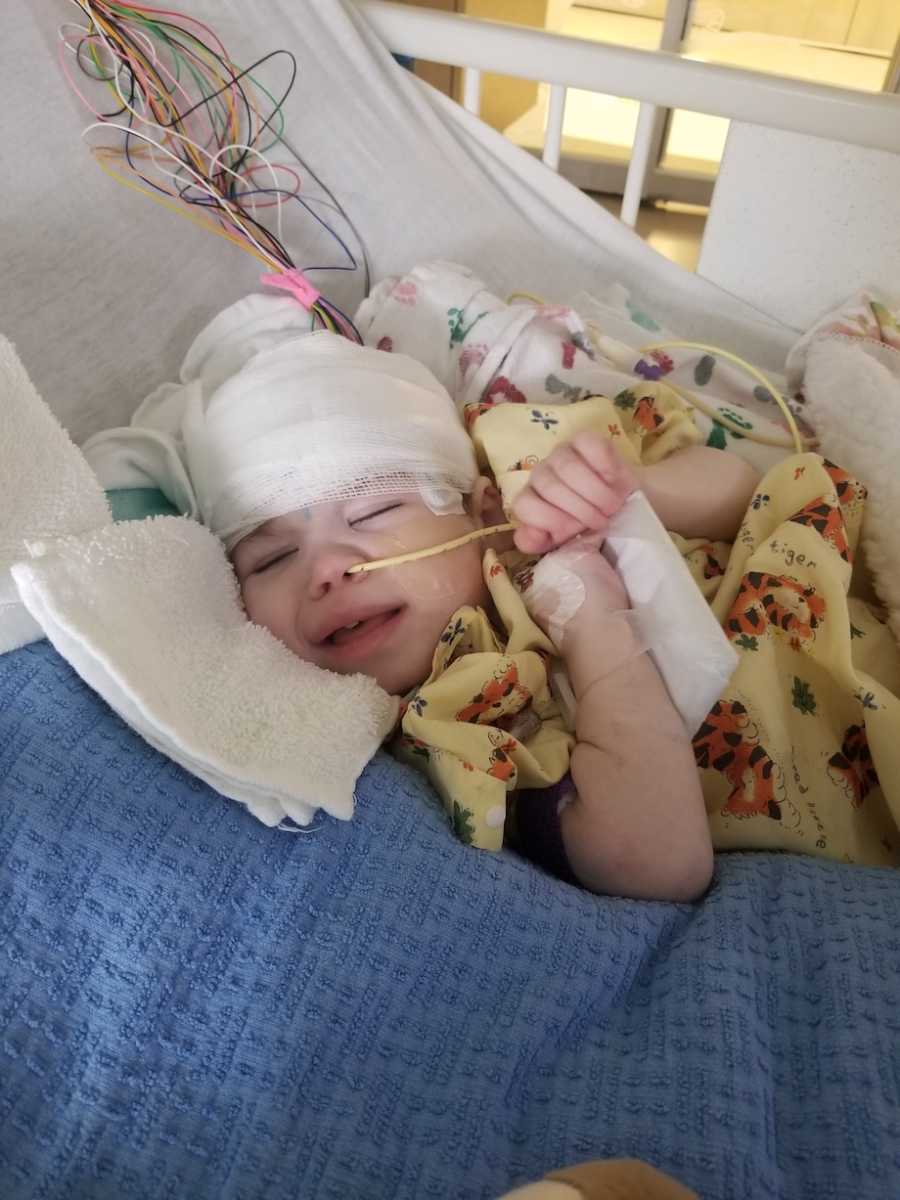 'We need to land. We have to land the plane,' Valerie said firmly.
I jumped out of my seat and ran down the aisle to the flight attendant who was passing out snacks. 'Sir! Sir! Please!'
Thinking I was just an impatient passenger, he said, 'Ma'am please take a seat. I will be there in a moment.'
I grabbed the back of his coat and tried to turn him towards me, 'No! No! Sir, my baby is dying!'
He quickly whirled around with panic in his eyes and rushed back to the last row of seats where Valerie was holding Anya's limp body.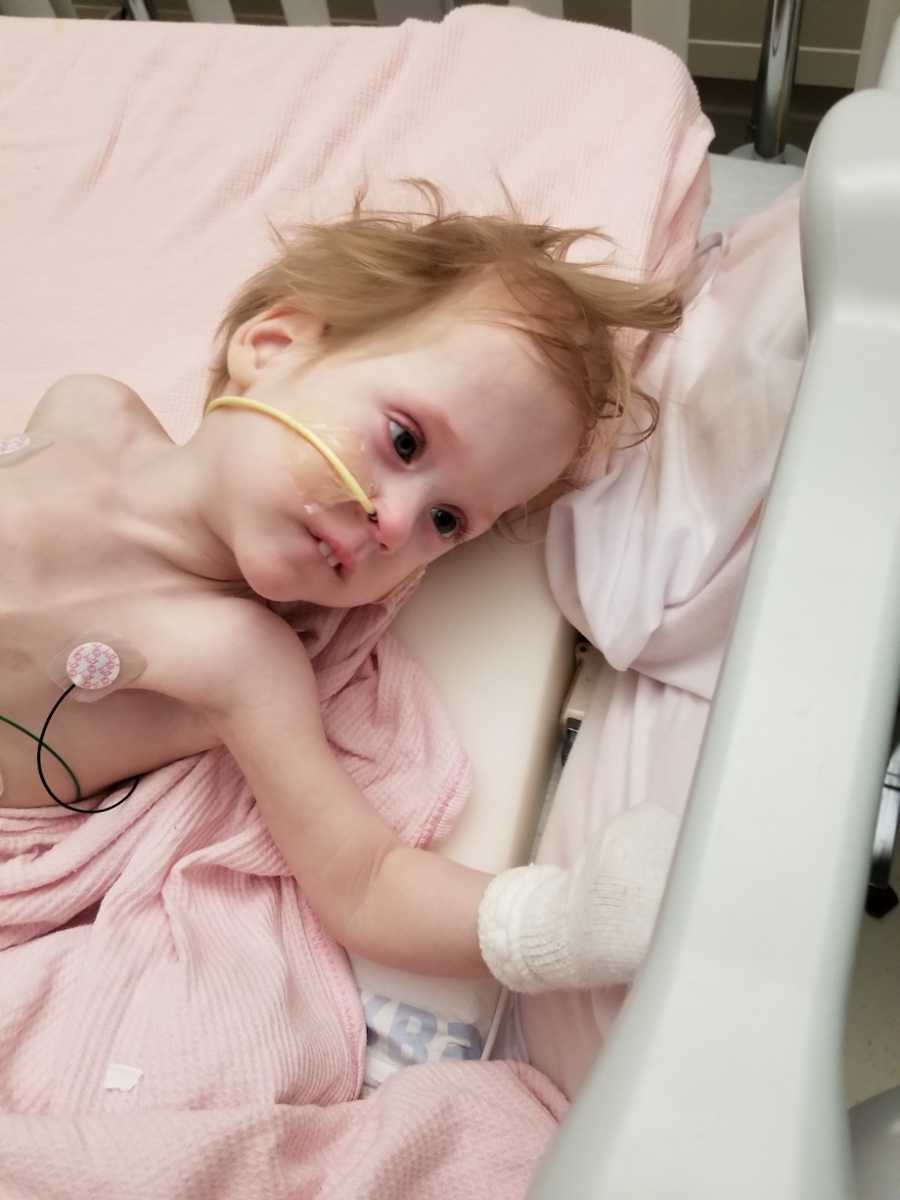 He called over the monitor for any doctors on board the plane to please come to the back of the plane to assist. I was shocked at how many doctors were on board but after they took a look at her, almost every single one shook their heads sadly and returned to their seats. I felt so helpless.
One man stepped forward quietly and said, 'I'm a neurologist so I don't know if I can be of any help.' He came over and bent down near Anya. He looked her over, pulled her eyelids back, and told us she was having continuous seizures.
'She needs emergency seizure meds. Is she on medication for her seizures? When did she last have her meds?'
Valerie told the neurologist how much she had already received for the day and he said to quickly give her more. Shaking uncontrollably, I rummaged through her bag trying to grab the medication and crush it so we could put it through her NG tube. I was dropping everything, and it was hard to see past the blur of tears.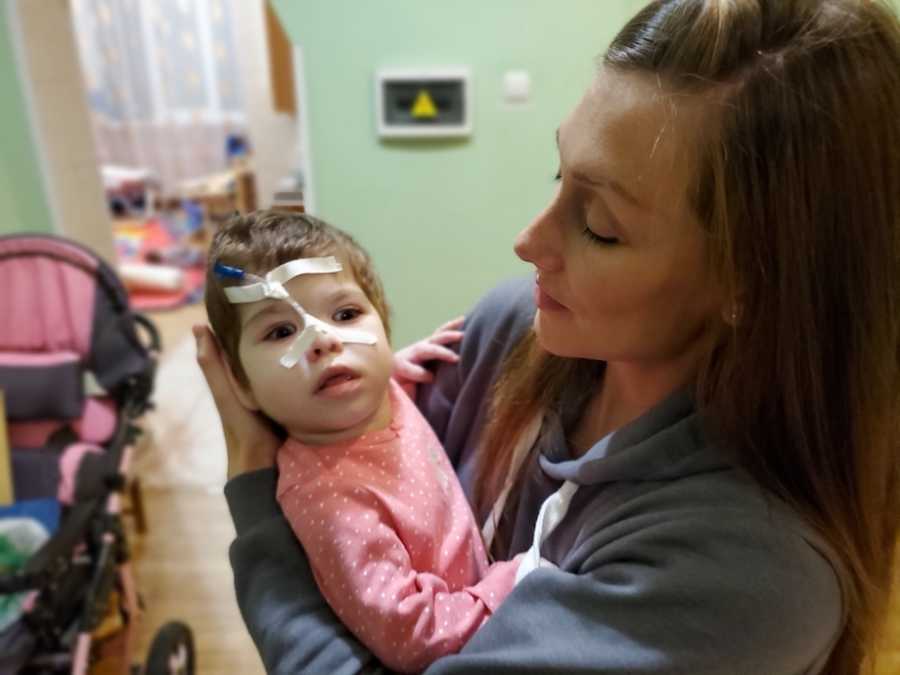 We gave her more meds, but she continued to seize. An ER-resident came forward to offer her assistance. There was not much that could be done. All of the plane's medical equipment was either lacking or broken. We watched helplessly as Anya's body curled up and the doctors looked at each other and shook their head sadly. Multiple times Anya's body did this just as her body was about to give up, but she is a fighter.
The plane radioed below and found a little town called Iqaluit right outside of the Arctic Circle that had the capacity to land our plane. It seemed like an eternity until we landed and even longer for the medics to come aboard (we later discovered that the door of the plane was frozen shut).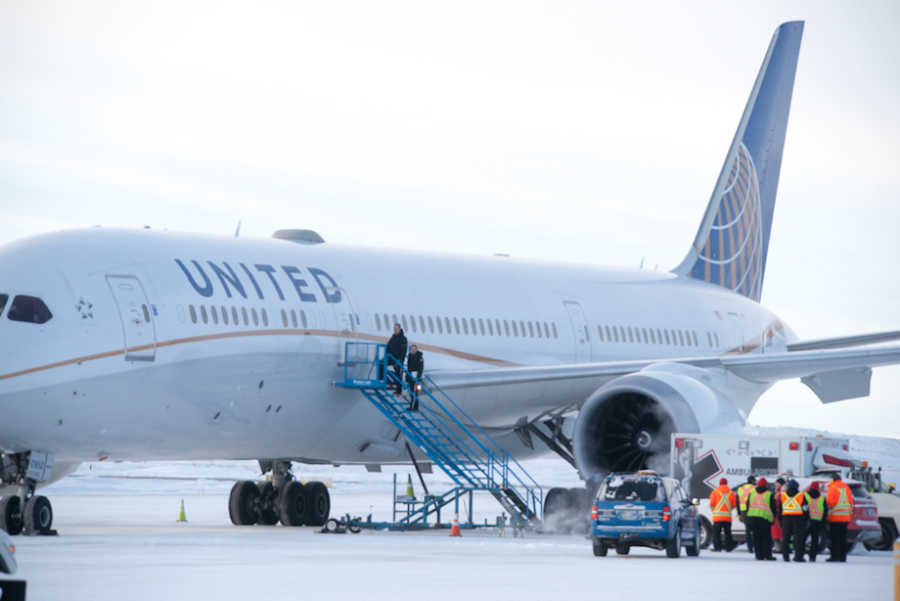 I was holding Anya, shaking uncontrollably, and praying over her. As soon as we saw the medics, we grabbed our things. Valerie took Anya and at this point, I did not know if she was dead or alive. I grabbed Yulia and my husband grabbed all of our belongings. The freezing air whipped at my face but felt like a longed-for comfort. The town was so small it didn't take long to make it to the tiny hospital. They quickly began to work on Anya to stabilize her. I could never have asked for kinder people than the people of Iqaluit.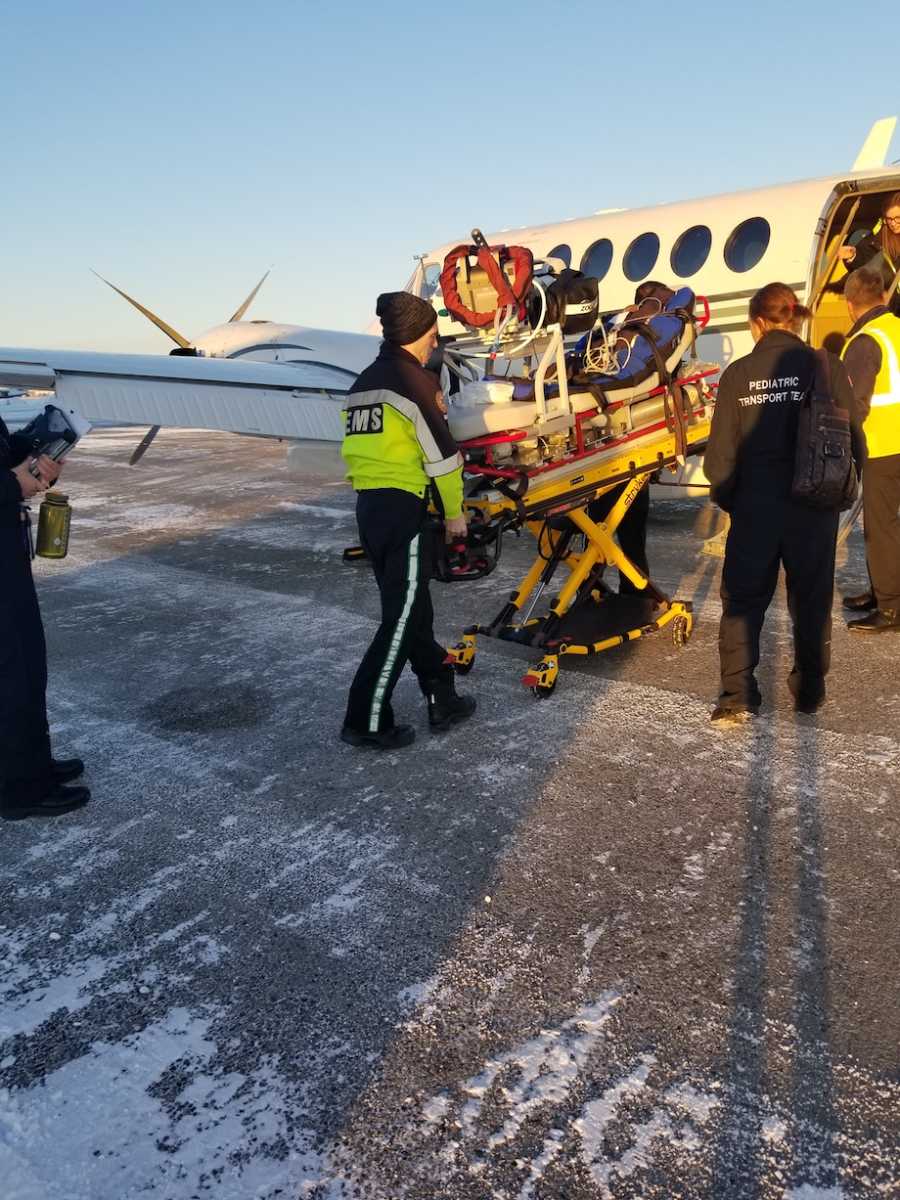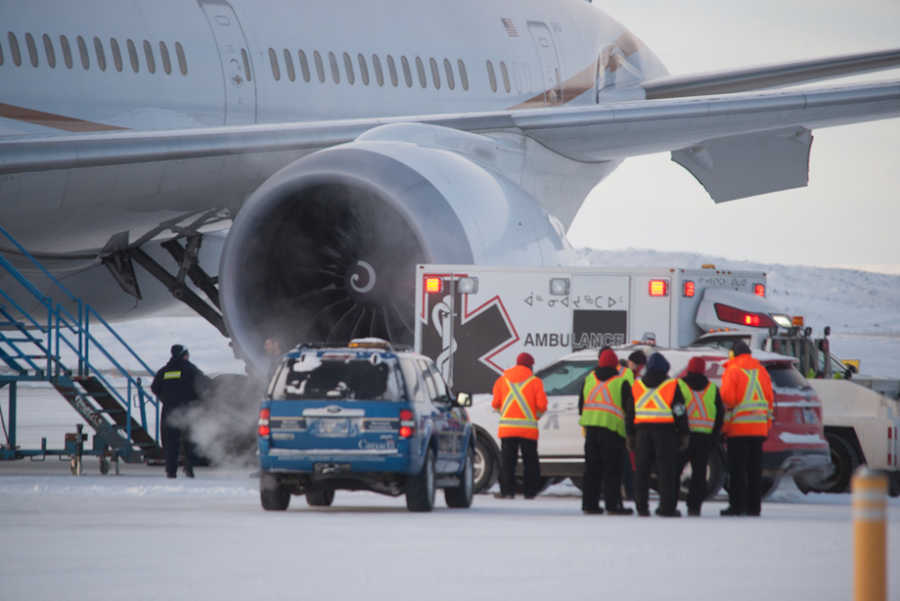 After Anya was stabilized, I was told they would need to medevac her to a larger hospital. The closest one that was available to take her was in Calgary, Canada. Only one of us could go, so I boarded the tiny plane and hugged my husband goodbye.
About 6 hours later, we arrived where they again kept Anya stabilized and tried to figure out how to get us into the US. She was not safe enough to fly on a commercial flight, but the medevac had to have special permission to cross the border. After a couple of days in Calgary, we found a medevac that could take us. We arrived at Seattle Children's Hospital, where my husband had also arrived with Yulia. Now my girls were back together.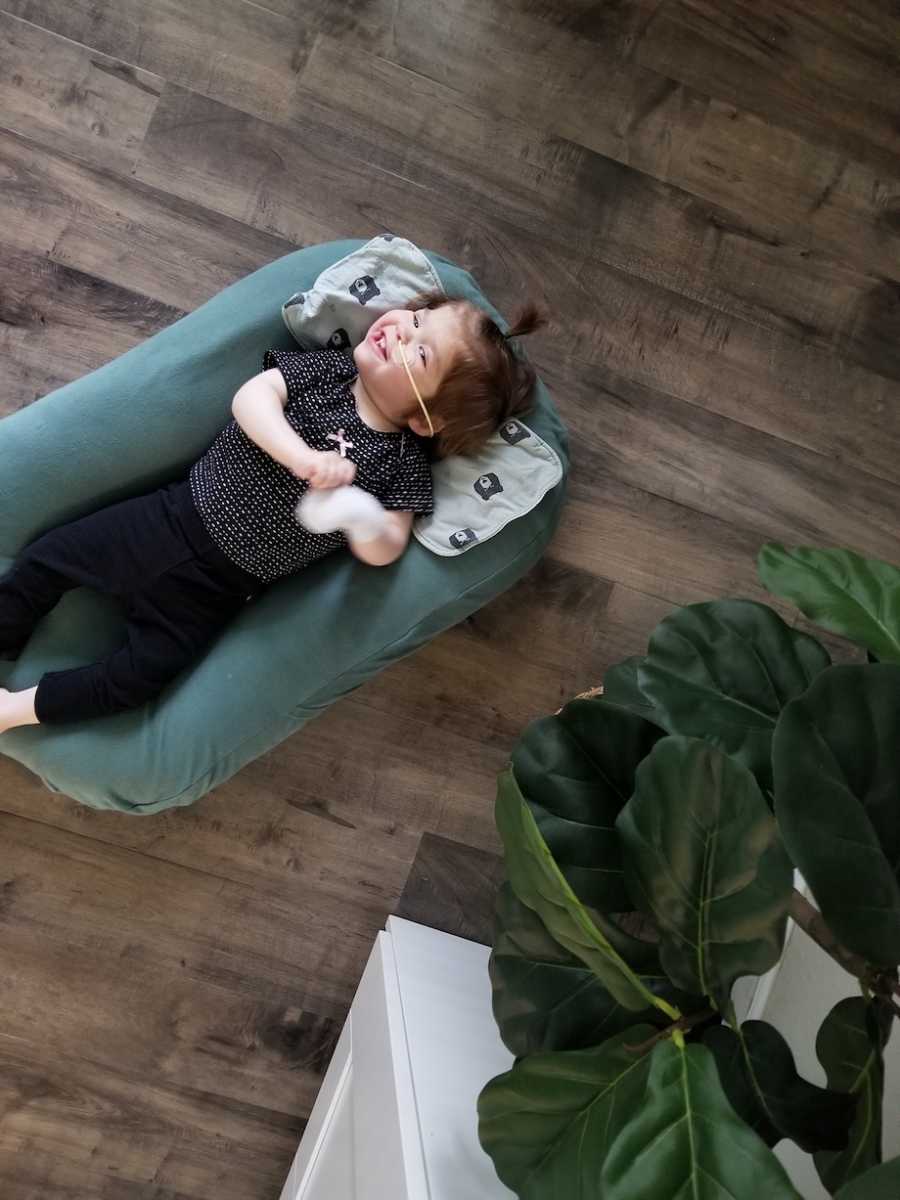 Two weeks later after lots of care and specialists, we were discharged to go home. I had spent 1 month away from my other seven kids and my heart ached to be home.
Bringing home these girls with significant special needs has not been an easy road but it is one I would do again and again. They are a little slice of heaven. They make our life brighter and help us learn how to love selflessly. We are now in the process of bringing one or two more kids home. We are hoping for a less dramatic trip home this time!"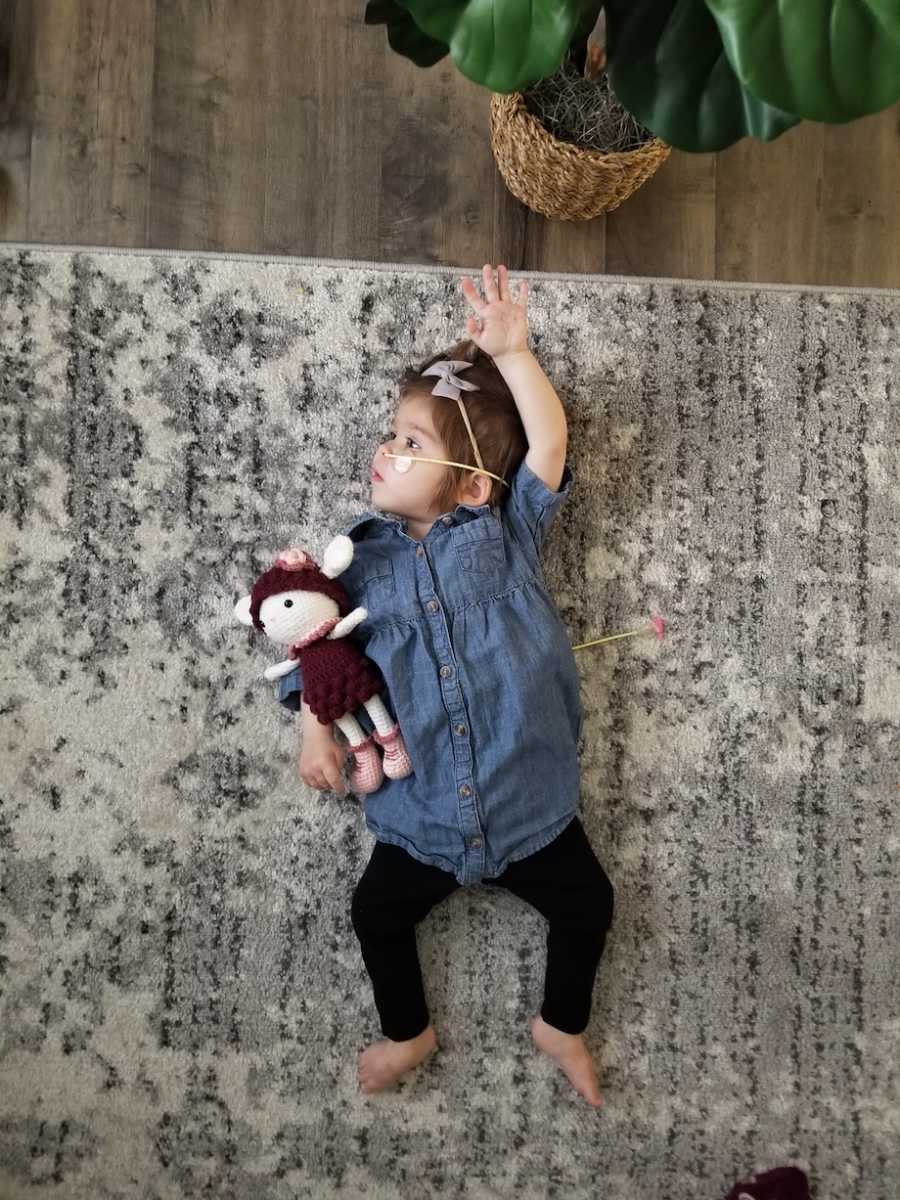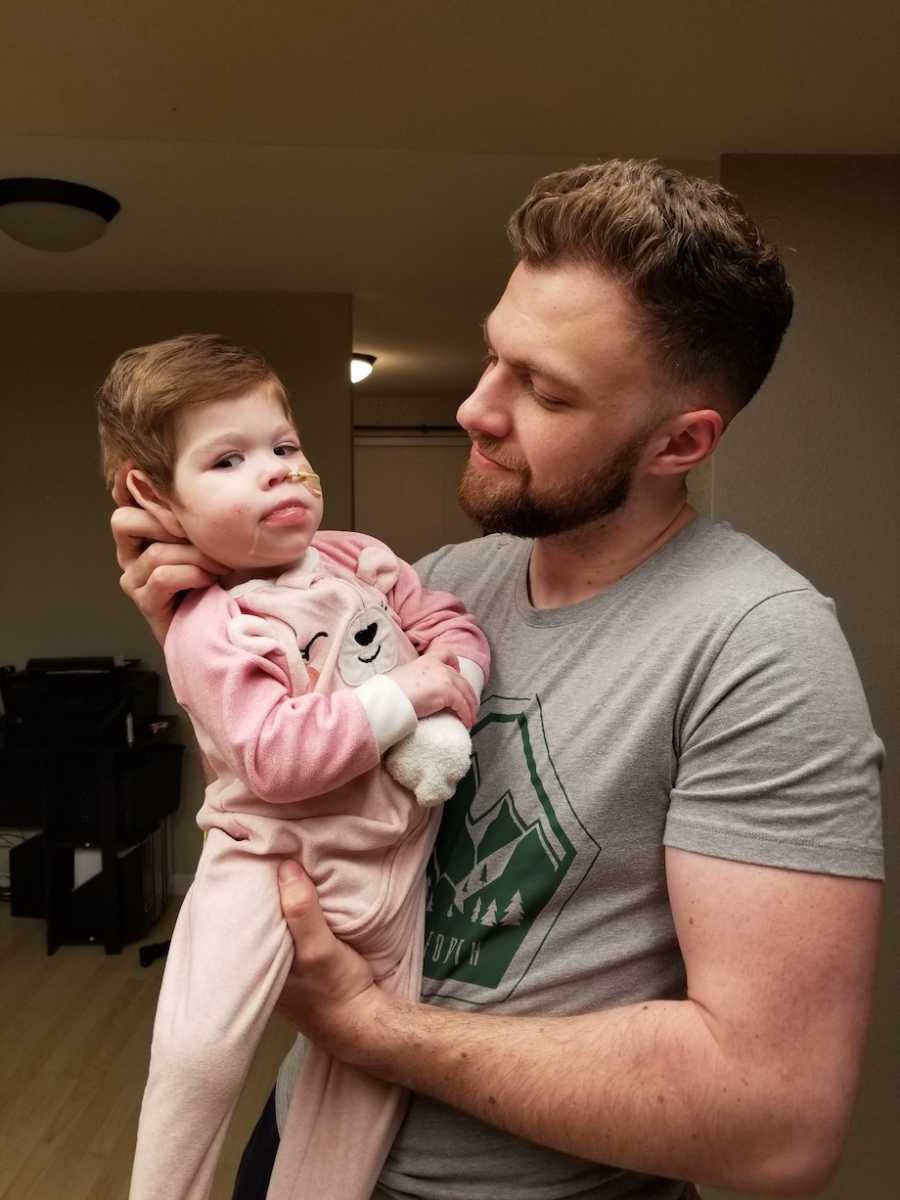 This story was submitted to Love What Matters by Robin George from Lacey, WA. You can follow their journey on Instagram and Facebook. Do you have a similar experience? We'd like to hear your important journey. Submit your own story here. Be sure to subscribe to our free email newsletter for our best stories, and YouTube for our best videos.
Read more amazing adoption stories like this:
'We have a 3-year-old boy. His mother is homeless. No one will take him.' Our jaws fell open. 'We'll be at your house in 30 minutes!': Couple adopt 4 children from foster care, co-parent with birth mom
'She was abandoned with nothing, not even a name. 'There's a 10-day old baby girl,' he told us. 'She has a disease.' She only had 3% of a brain.': Adoptive mom now family of 5, 'We get to be the lucky ones who love them forever'
Do you know someone who could benefit from reading this? SHARE this story on Facebook with family and friends.