"I'm strangely calm, considering it's noon on December 24th, and we don't have any gifts for our children. For the second year, Covid has derailed Christmas, but wow, do I have a story about real Christmas magic.
My family—my husband Dave, myself, and our three children—are US citizens currently living in Canada. For the past two years, Covid has made crossing the border to see our family impossible or very challenging.
When we decided to spend Christmas in the USA, our children were ecstatic. They were counting the days to see their cousins, grandparents, and friends for months. When we talked about Christmas, the gifts were always second to seeing family. They couldn't wait for the parties, get-togethers, and time spent hanging out.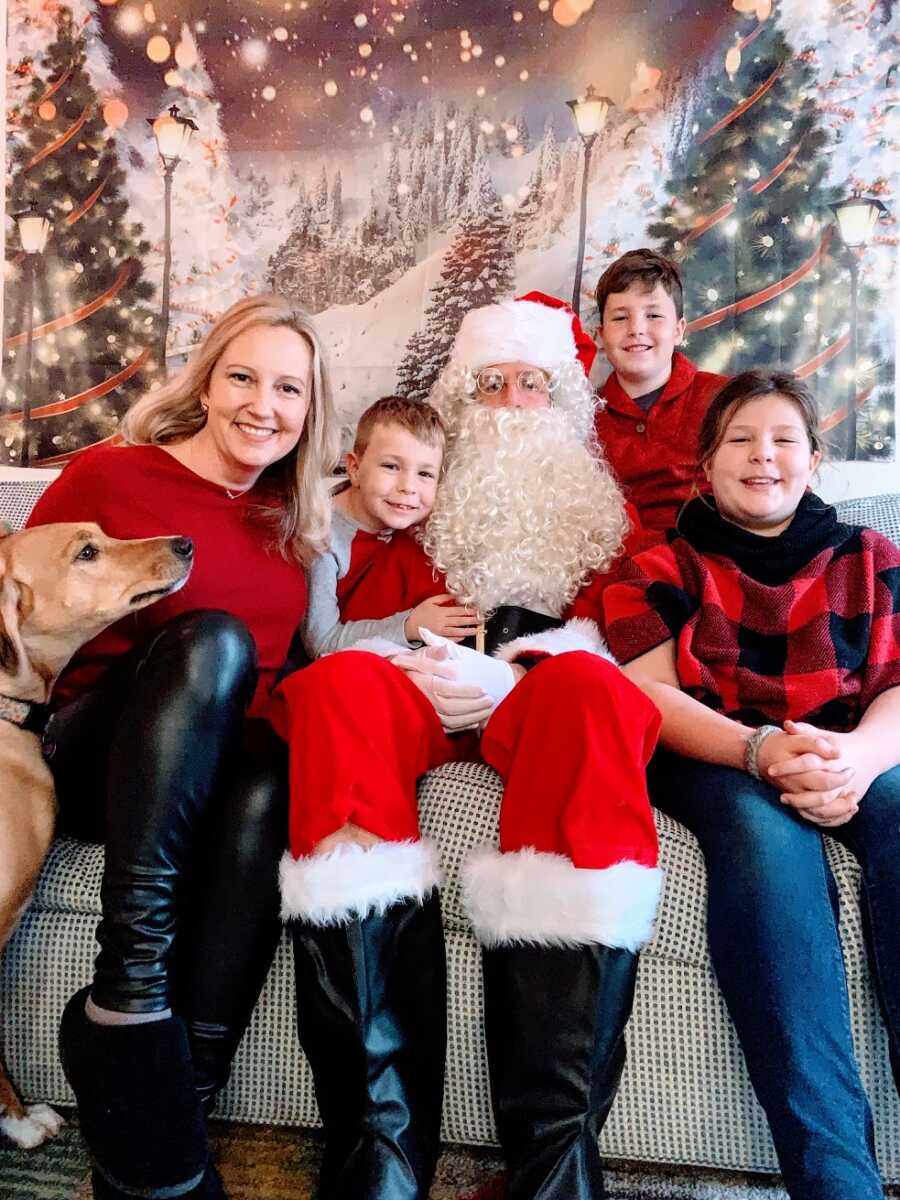 We planned our trip carefully to minimize stress. We bought matching cousin outfits for all the children, Christmas party outfits, and matching PJs and shipped them to my parents' house in Pennsylvania. My husband and I shopped very specific gift lists for our three children and shipped them all directly to my parents' house. We laid out all our outfits and packed our suitcases. We purposely emptied the fridge in preparation for being gone for 10 days. The car was cleaned, and the children's pillows and car activity bags were by the door ready for our 7-hour drive. Our dog's vaccination record was printed, and her bed and bag were by the door. Our passports, visas, and vaccination cards were on the table.
And as the children excitedly bounced from room to room, I opened my email and read that our eldest's son's class had five confirmed cases of covid. Surely, he didn't have Covid…he had a cold a few days ago, but rapid-tested negative.
What do we do: cross the border or get tested?
We scrambled to get tested. A few hours later, our son's test came back positive. Then Dave's and our daughter's results came in: positive. And finally, mine and our youngest's: positive. We were all positive.
We would have to quarantine.
And cancel our trip.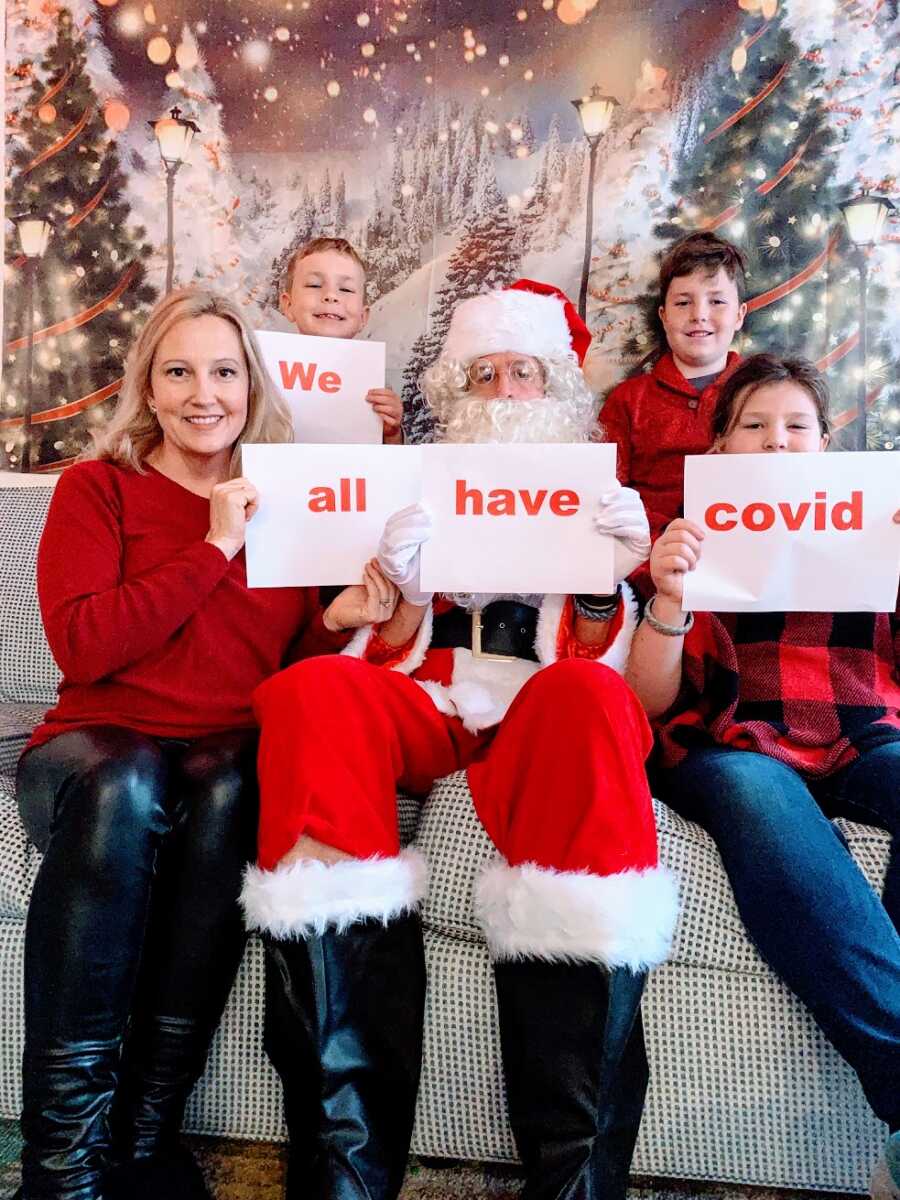 To say the children were devastated is an understatement. They're children, and they've never experienced the emotions of losing a bid on a house, hearing your child has a life-changing diagnosis, or navigating sickness and death. To them, this was the most horrible thing that has ever happened…even though Santa's still coming.
So if you're a parent, and you've shipped every gift 7 hours away across an uncrossable international border, and you're in quarantine until the 26th, and your children are old enough to ask for specific non-toys, but young enough that they still believe in Santa, and where you live Amazon 'Prime' is days to weeks out for most items, and you have zero family in the country…what do you do?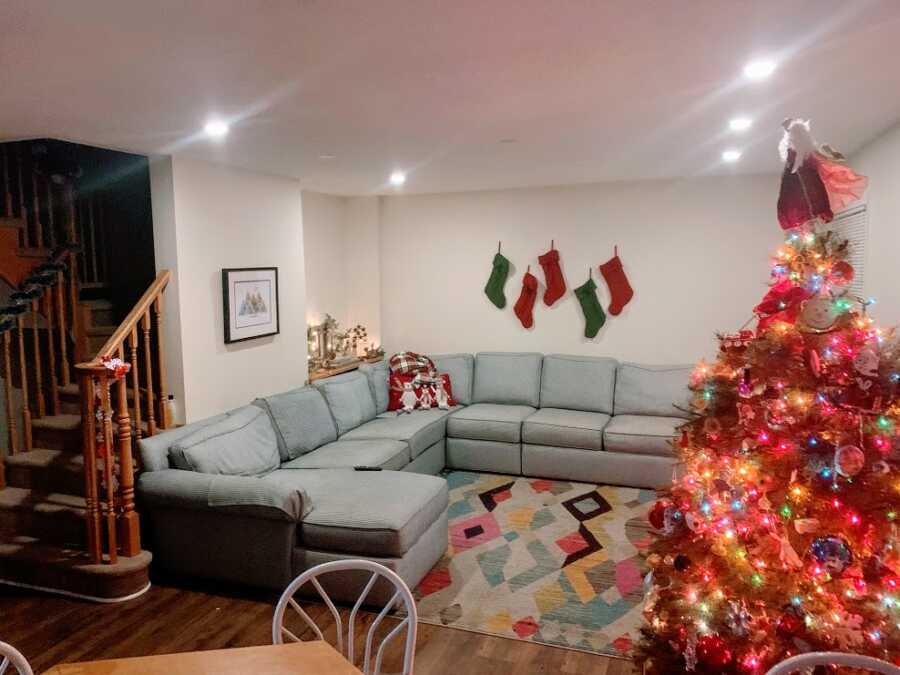 Here's what we did: we held our children as they cried. Our daughter cried every day. She even asked me if Santa could get rid of Covid instead of bringing her gifts.
We restocked our fridge with grocery delivery and ordered more takeout than usual.
We canceled our plans with everyone we were so looking forward to seeing.
We unpacked our suitcases and put our passports away.
And Dave and I decided we would try our best, handle the bumps, and keep showing up for our children. We would do everything in our power to make this a good Christmas, despite the circumstances.
We baked Christmas cookies and made disastrous gingerbread houses. We continued our tradition of making homemade gifts for each other. We watched Christmas movies and went night sledding. We got on each other's nerves, fought, and made up. We made salt-dough ornaments, had a sleepover in the living room, and drove around to see the neighborhood Christmas lights. We donated to charity and put the White Envelope in the Christmas tree. We FaceTimed with family. Our elves came every night to bring some levity. One night they decorated the entire living room, and that was so magical. Dave was supposed to be Santa at his work, so we used that costume to take our annual picture with Santa in our own living room. We spent our quarantine trying to bring Christmas cheer to our children. They saw us sad and disappointed but trying our best. Showing up. Working together. Making the best of a bad situation.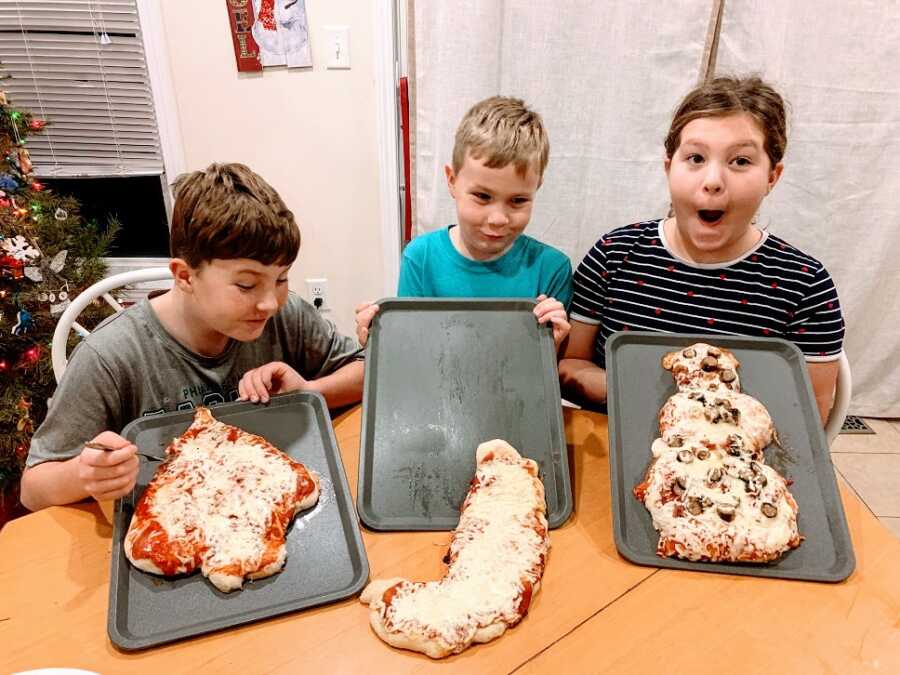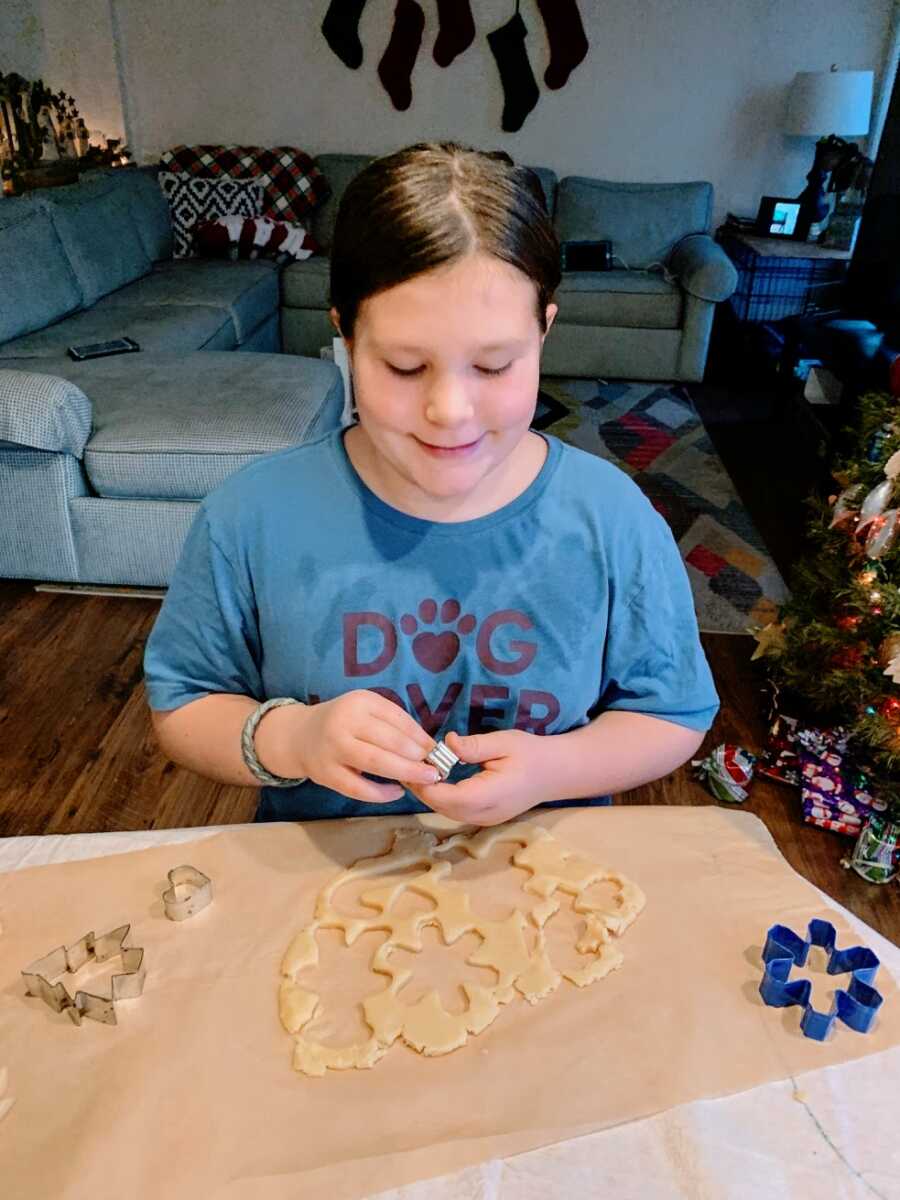 This quarantine Christmas showed me that Christmas really is about simple joys. And while we desperately miss our family, we've enjoyed this time as a family of five.
But I can't say this is Whoville. We have believers…and we need something under that Christmas tree.
And here's the real magic of Christmas, friends. My heart is bursting even as I write this: our family, 500+ miles away, always have our back. Dave's brother and his wife, Dave's sister and her husband, and my brother ALL offered to get their PCR tests and make the 14-hour round-trip drive to deliver our children's gifts. Dave's mom and her husband offered to come to us for Christmas.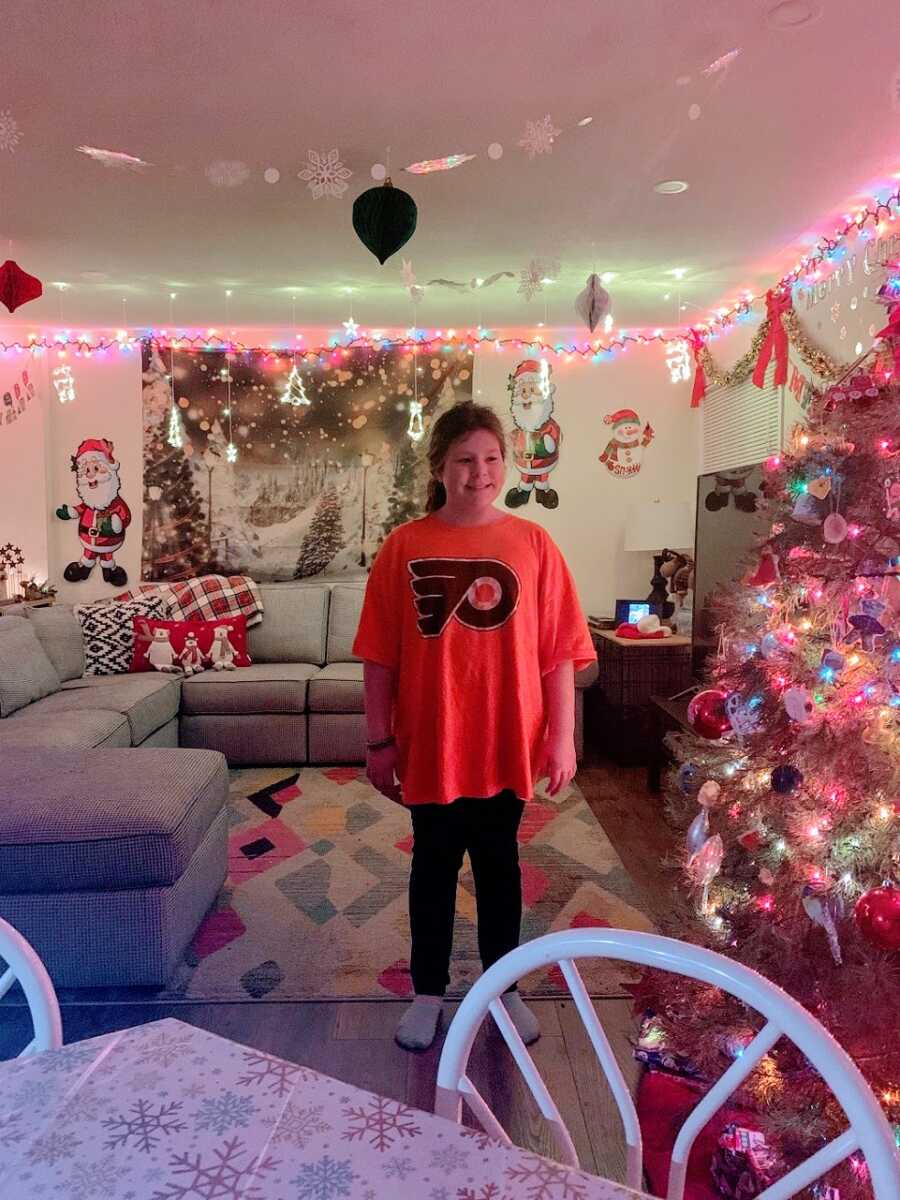 And my parents, as I type, are passing Scranton, already 2 hours into the trip. They loaded the car and got their PCR tests yesterday. Results are not in yet, and they can't cross the border unless they're negative. They also have a carload of presents to get across, which means they could face problems at immigration: an hours-long hold up while border security inspects every package and calculates import duties. Even with all paperwork in order, the border agent has the power to deny them entry to Canada. Discretionary travel ranks lower than covid safety, and covid numbers are skyrocketing this week.
But, if all goes well, they'll get here by 5 p.m. on Christmas Eve, sneak the gifts into the garage, and disappear…and our children will have the best surprise of all on Christmas morning: not the presents under the Christmas tree—two grandparents to share the love and represent all the rest of the family.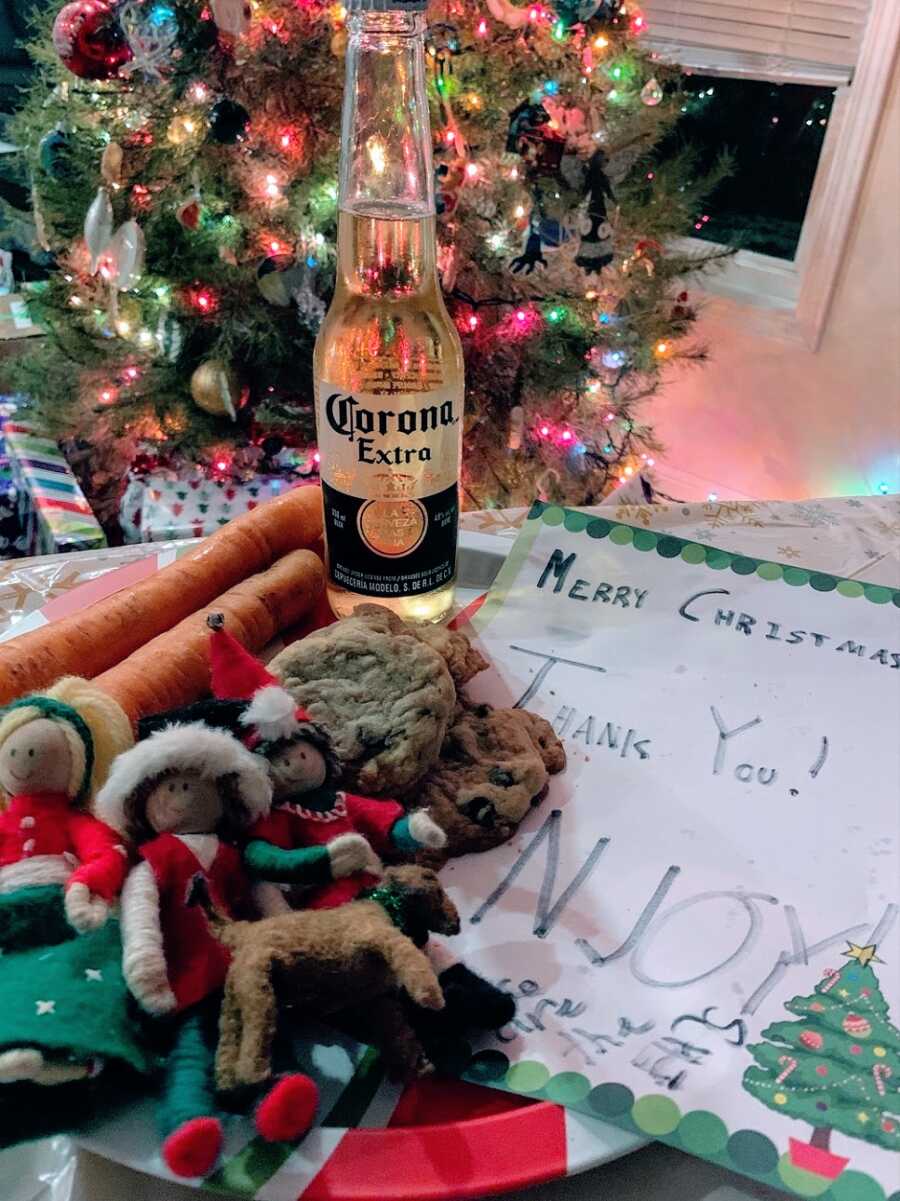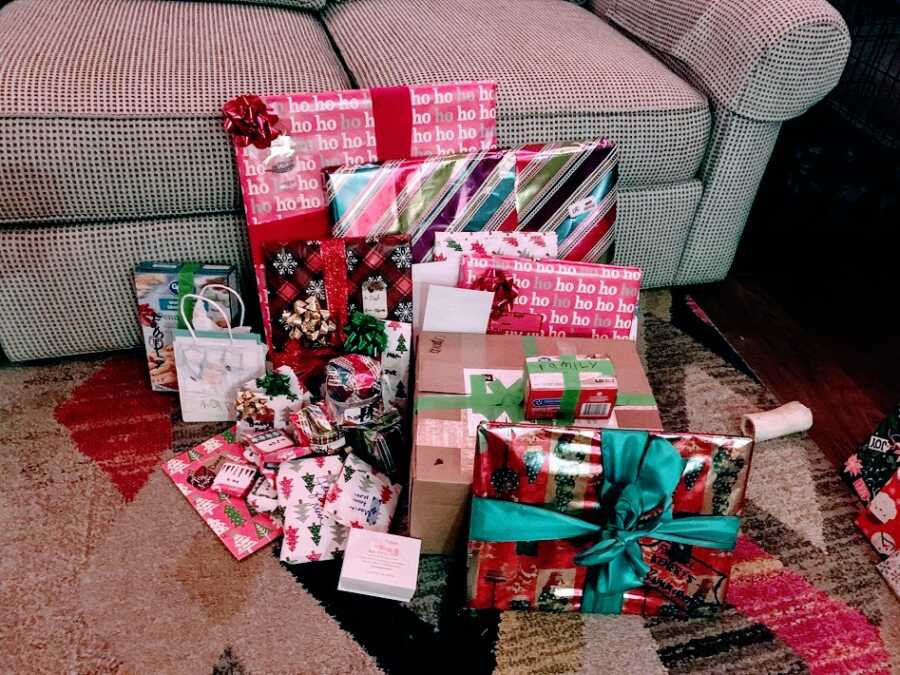 I told my parents it was too much to ask—that we would figure something out for gifts. I was reminded again of the circle of life: they would try their best, handle the bumps, and keep showing up for their children and grandchildren.
And I can't share this story yet with our children, but someday they'll know about Santa, and we'll be able to talk about the real magic of Christmas.
—–
UPDATE: My parents made it across the border. They delivered the presents to our garage in secret, went to their hotel, and snuck into our house undetected by the dog and the children on Christmas morning.
Our three days of uncertainty ended: our children came downstairs on Christmas morning…passed the pile of presents and ran into their grandparents' arms."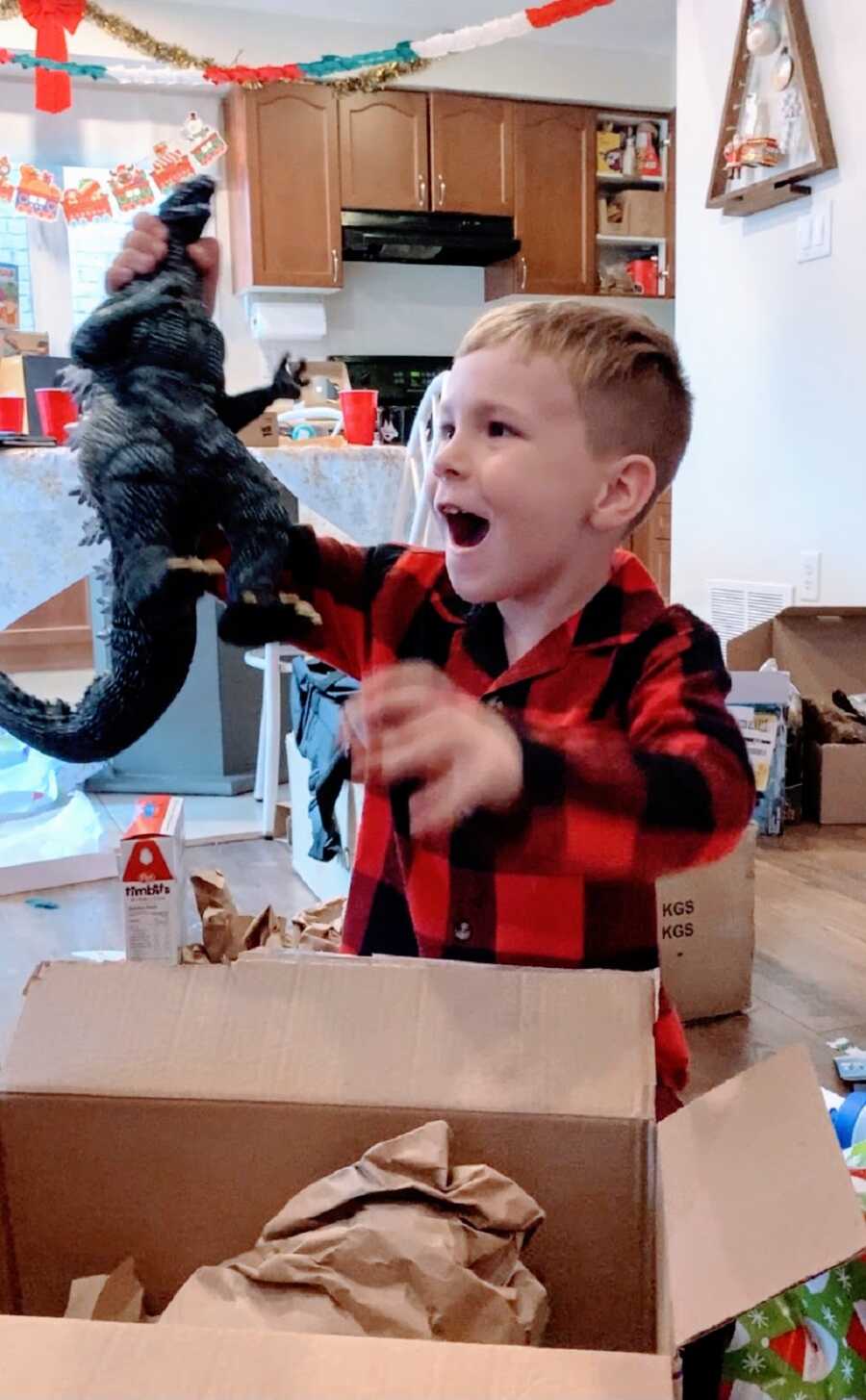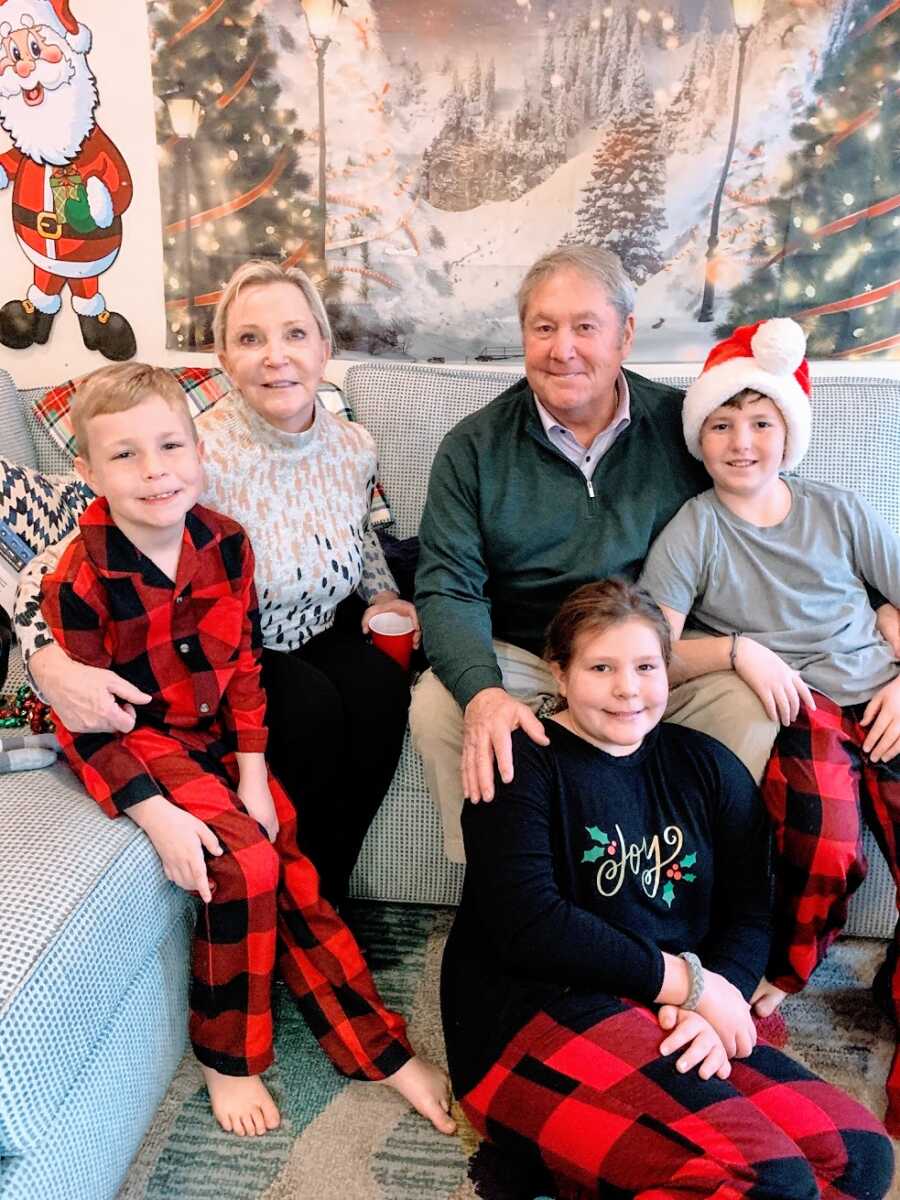 This story was submitted to Love What Matters  by Maria Kemery of Burlington, Ontario, Canada. You can follow her journey on Instagram and her website. Submit your own story here, and be sure to subscribe to our free email newsletter for our best stories, and YouTube for our best videos.
Read more stories like this:
'We have to come with new ways to connect.' Our traditional stages went dark. COVID wasn't going to stop us.': Musician finds peace during COVID-19 Christmas, 'We've found healing'
This Is What Christmas Is All About—And What It's Not
'Dear Santa, please make corona go away,' two of three of my kids asked on their Christmas lists this year.': Mom shares touching reminder on true meaning of Christmas
'My mom went overboard with presents, but something was missing. Christmas felt busy, programmed, and lonely.': Mom shares new holiday tradition at the beach, 'It is peace on earth'
Please SHARE this story on Facebook to encourage others to cherish every moment and love what matters most.