"I began formal musical instruction at the age of 3. My mother registered me for piano lessons with the intent of having me learn to play to help in church.  I have vivid memories of hiding from my piano teacher at our neighborhood playground before my lessons, because I was far more interested in playing outside than I was playing the piano.
Nevertheless, the lessons continued, and it wasn't until 9 years later, at the age of 12, I really started to take practicing seriously and even began teaching my own piano students. That same year, I also began to study the harp. My mother selected it for me (and the trumpet for my brother) because they are biblical instruments.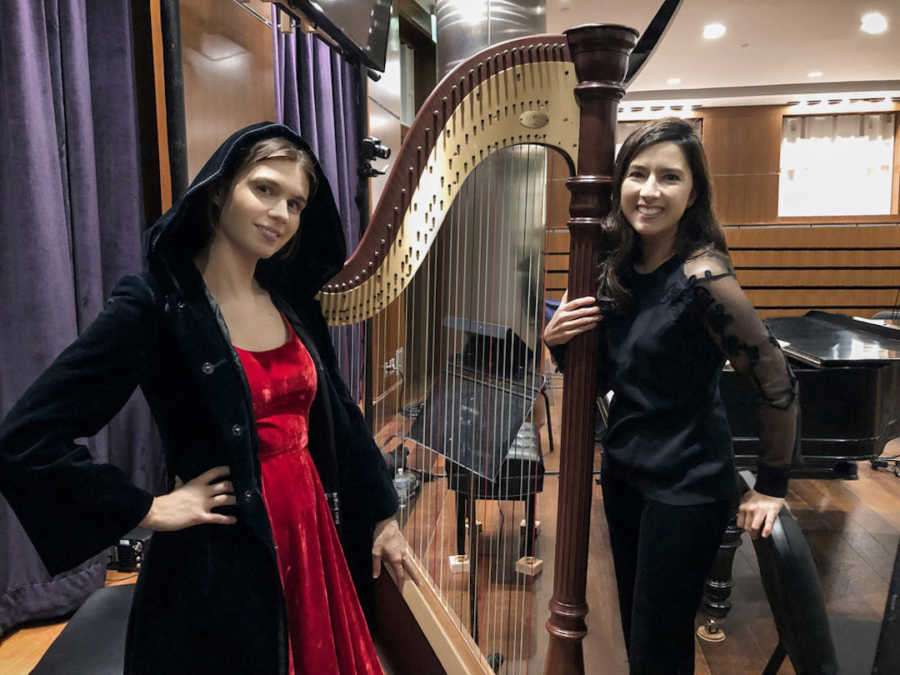 In addition to music, I was involved in many other activities in high school: from debate to drama and nearly everything in between. I even won my state's science fair one year. Despite my diverse interests, music was always my true love, and I committed myself to studying it in college. The summer after I graduated from high school, I continued my yearly work with young children, and spent many afternoons playing tennis with friends. Unfortunately, I had been holding my racquet incorrectly and wound up with fluid build-up in my thumb joint that rendered me temporarily unable to play music. It was a very discouraging time for me, and I decided to give up pursuing music professionally and go to law school instead.
I added a major in US social and cultural history and chose to minor in music. That decision didn't last for long, though, as I felt the call back to music. This time, however, I kept the history degree and added music back as a string performance (harp) major and began studying with the then legendary, 90-year old Alice Chalifoux, the retired principal harpist of the Cleveland Orchestra – one of the world's best orchestras.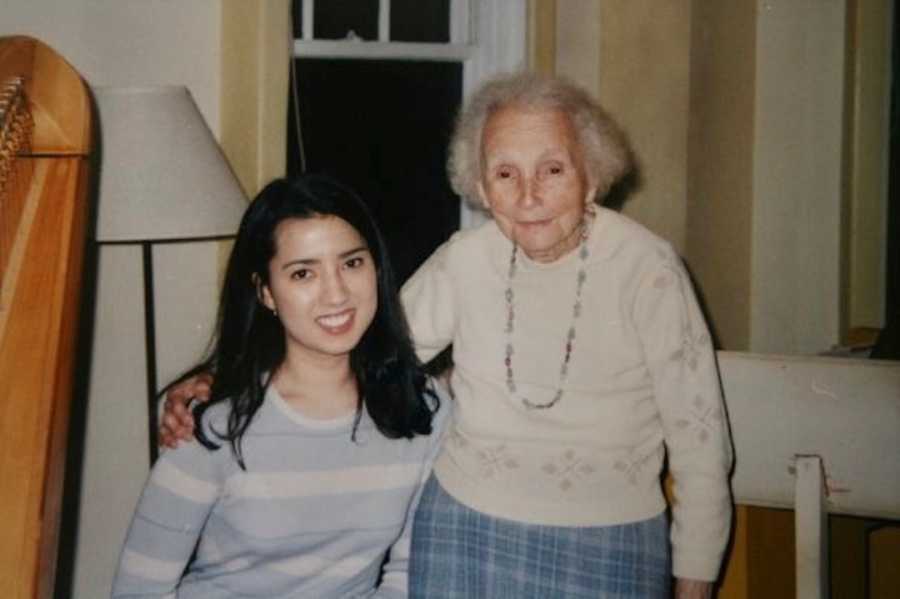 I was easily the least-experienced harpist in the studio, but Miss Chalifoux offered, 'I can give you additional instruction pro bono.' My mom and I spent every weekend driving 2-hours each way to have a 2-hour lesson at her home. Those lessons with Miss Chalifoux remain precious memories for me. Not only did she teach me so much about music, but she also taught me the value of an excellent 'antioxidant' (aka, gourmet chocolate – she was a well-known 'chocoholic'). We enjoyed each other's company, and I am honored she called me her friend. She often joked, 'I won't die until you became a great harpist or get married,' – whichever came first.  She died on July 31, 2008 at the age of 100 and 8 months.  I still miss her all the time.
I graduated with two bachelor's degrees in music and history, but still wasn't completely sure what I was going to do with my life. Miss Chalifoux suggested, 'Why don't you stay and get a master's degree with me?''I took her advice and did just that. However, she fell and broke her hip during that time, and I was concerned about the future of my degree program, so I switched to a master's degree in musicology, while continuing to study with her privately.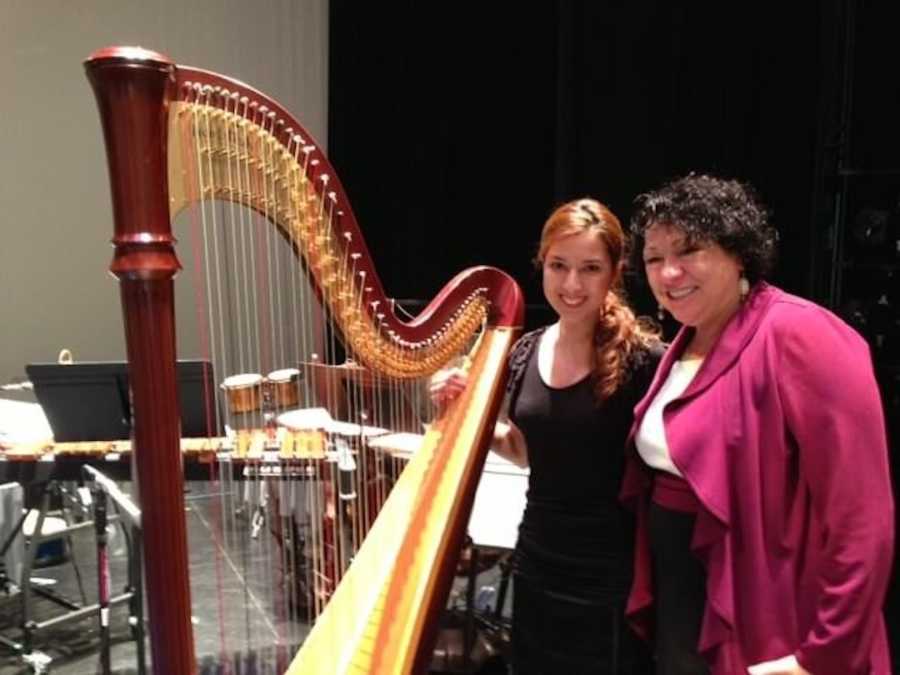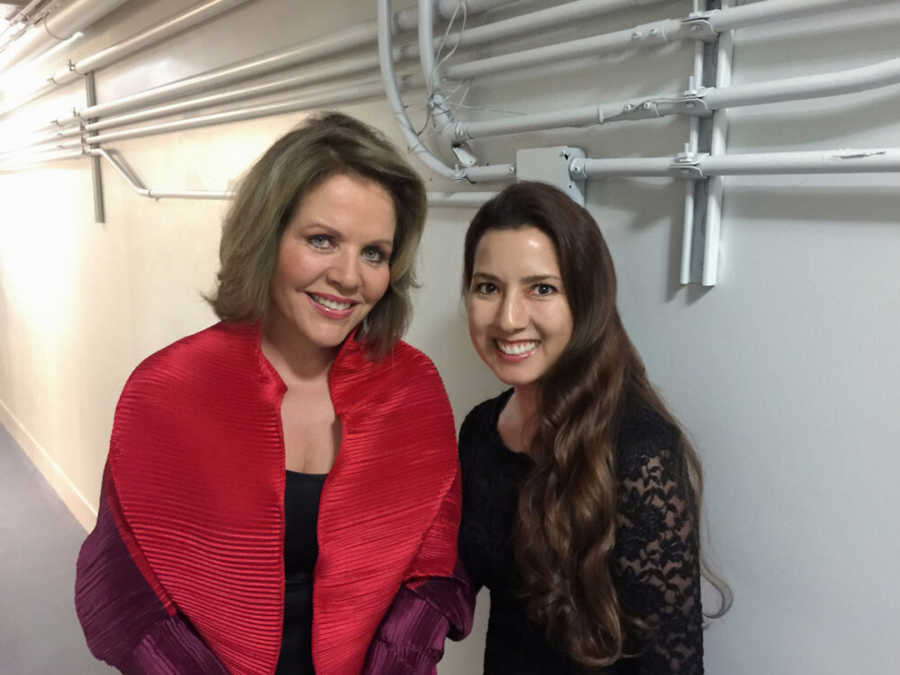 During the summers, I pursued another master's degree, this time in church music with an emphasis in piano and choral conducting. After completing both of those master's degrees, I felt the itch to complete the performance degree I had previously begun and earned yet another master's degree to do just that, majoring in harp and minoring in piano. I wasn't convinced that a career as a harpist was what I was supposed to do in life, so after that I started a Ph.D. in musicology.
However, a semester into the program, I realized it wasn't the right one for me – I was still itching to perform, and that program discouraged performing in favor of researching. I then moved back across the country to attend Columbia University, to pursue a Doctor of Education in the College Teaching of Music. I remember calling my mother from the bathroom after I visited there and telling her, 'I feel like I am home.'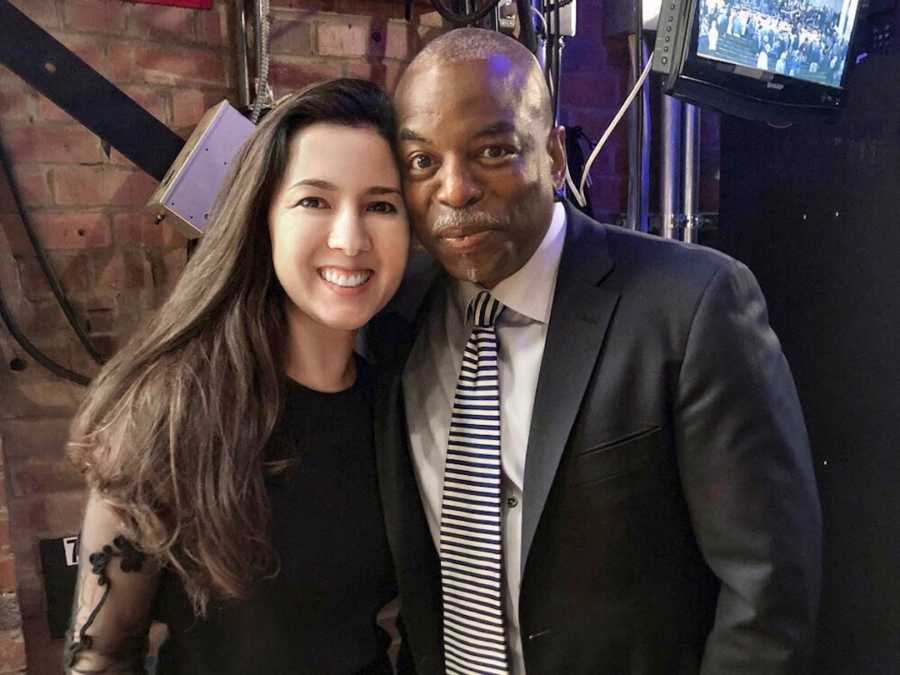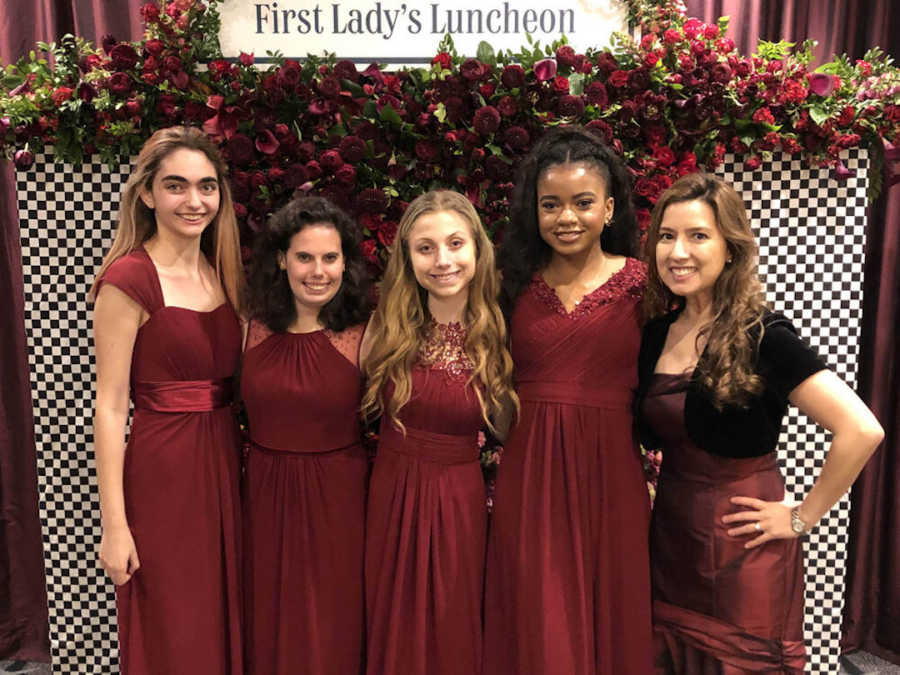 Thankfully, they were as excited about me as I was about them. I began teaching there as a doctoral candidate, and I remain on the applied music faculty today. This past summer, I played a virtual recital they sponsored and was simulcast at Memorial Sloan Kettering Cancer Center – the oldest and largest cancer center in the world.
The summer after I graduated from Columbia, I also began working at The Peabody Institute of The Johns Hopkins University, where I received my performance master's degree; a few years later, I also joined the faculty at Christopher Newport University, and, most recently, at Washington College.  I've written encyclopedia and journal articles, presented at conferences in the US and abroad, and have been an invited guest speaker at The Juilliard School – so that undergraduate degree in history has been put to good use after all when I write and present!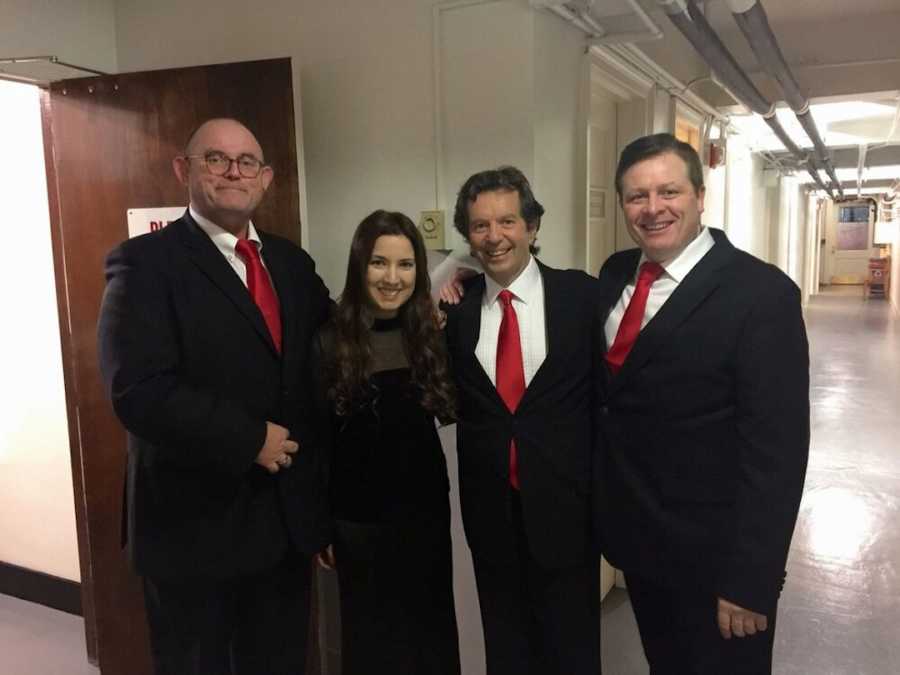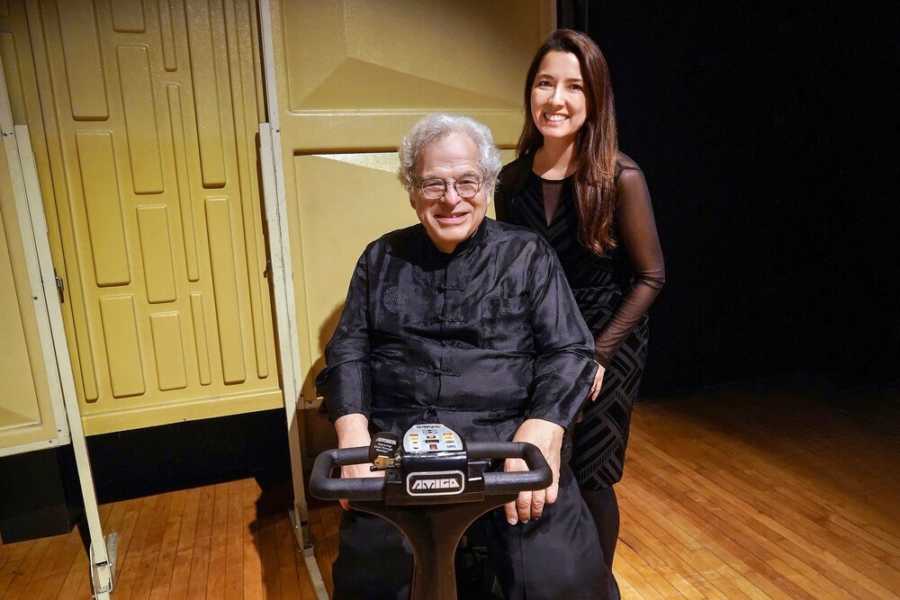 I have also been so blessed to have performed in venues including Carnegie Hall, Lincoln Center, The Kennedy Center, the Smithsonian, and The White House. I've collaborated with artists including Renée Fleming, Kristin Chenoweth, Itzhak Perlman, Arturo Sandoval, the Irish Tenors, LeVar Burton, Morgan James, and Katja Herbers, but I still find myself wishing I could ask Miss Chalifoux for advice.
Despite the fact I work at four different institutions in three different states, my students have thankfully managed to stay connected to each other with various harp ensemble performances. Over the years, we have had the honor of performing for the Governor of Maryland, the First Lady of the United States, televised church services, senior citizens, servicemen and women at Walter Reed National Military Medical Center, and the USO. This week, we will perform at the White House.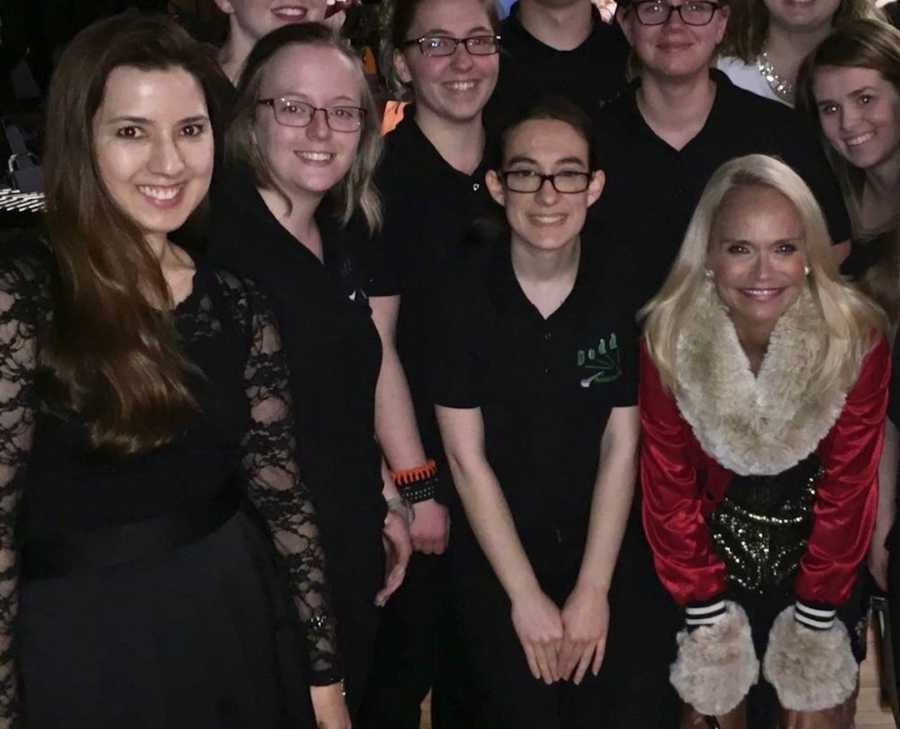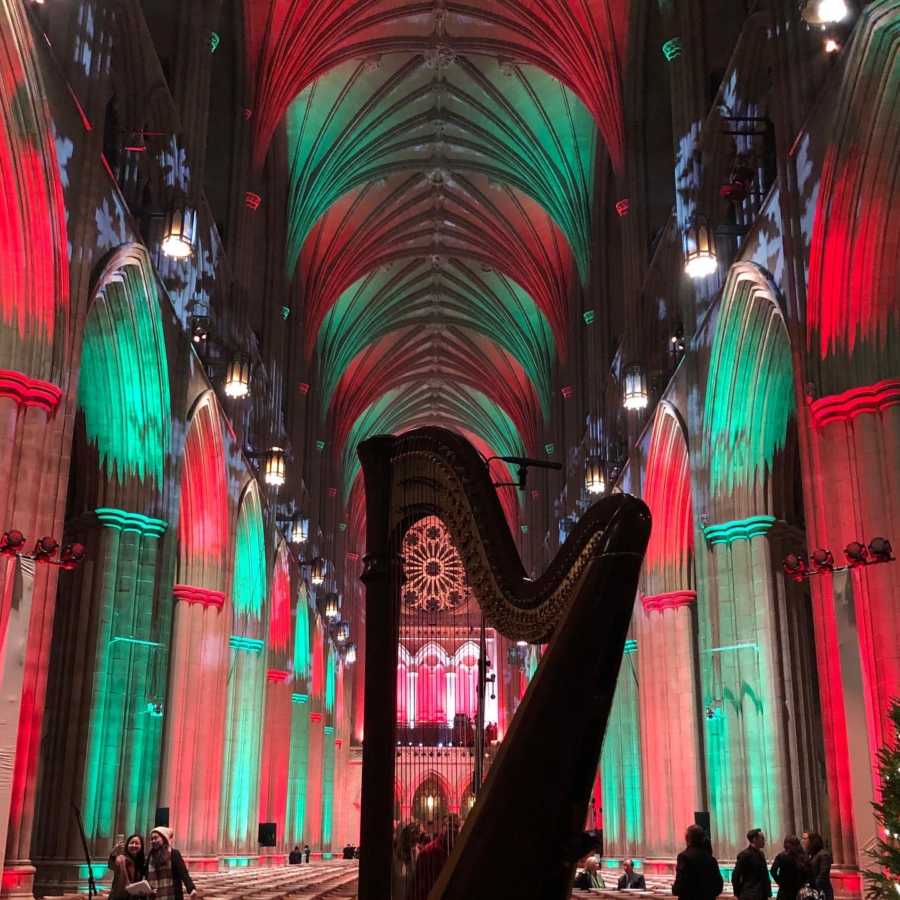 My entire life has revolved around music, and COVID-19 wasn't going to stop me from continuing to perform. As a result, I have both participated in and organized live and/or pre-recorded concerts during this period to spread the healing and hope music can provide to others, just as it does to me.
A huge part of a performing artist's life is spent preparing for and performing on stage. With the COVID-19 pandemic, our traditional stages went dark. I told my students, 'We have to come up with new ways to continue to connect to each other.' I am especially grateful for the technology to allows us to do this virtually — especially to those who are in hospitals and nursing homes. I hope once we are able to resume regular, live performances, we remember those who cannot come to us, and we will go to them.  The months of physical distance during this pandemic has given us a taste of what some people experience for years.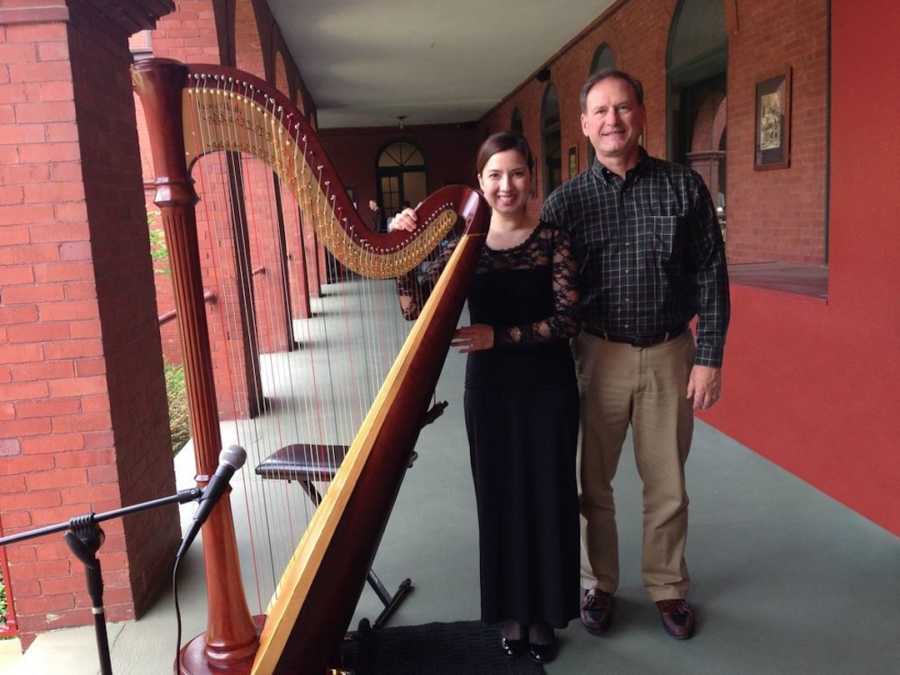 COVID-19 has affected every strata of our society, and most of my live performances – including two separate tours of Europe – have been canceled or postponed indefinitely.  However, while live performances have been extremely limited during this time, I am thankful for the technology that is available to us that makes it still possible for us to make and share music together across the globe.  It keeps us socially connected even while we are physically distanced.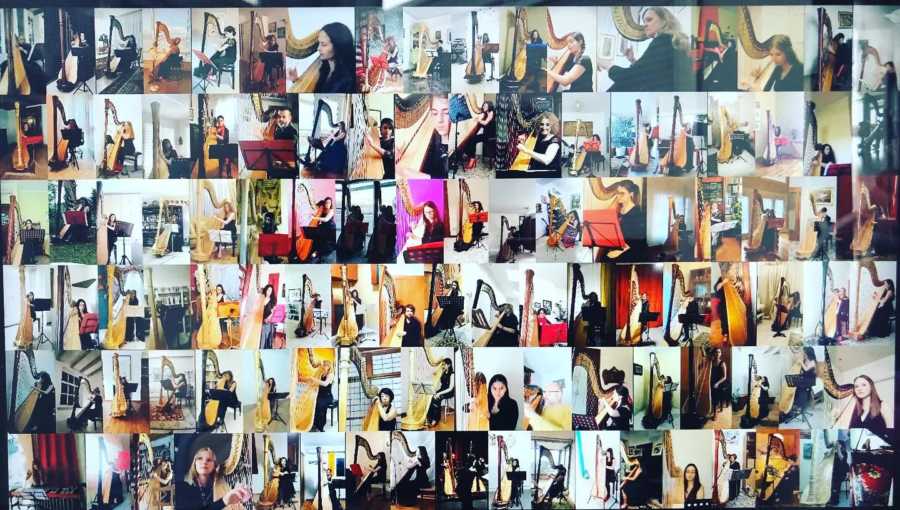 One such virtual performance series I'm particularly excited about is a 'Twelve Days 'Til Christmas' video project I developed, where each day I post a video of one of my students and/or me on my social media accounts playing a Christmas carol or song. It has been a great way for my students to connect with and support each other from afar – especially since not all of my students live in the USA – as well as to spread some Christmas cheer to friends, family, and people who might stumble across the music we play.
We are just a few days into the project, but we already have plans to do it again next year! We normally get together at Christmas time for a studio party, but since eating together isn't safe, we are managing to stay connected in the way that brought us together in the first place – with music.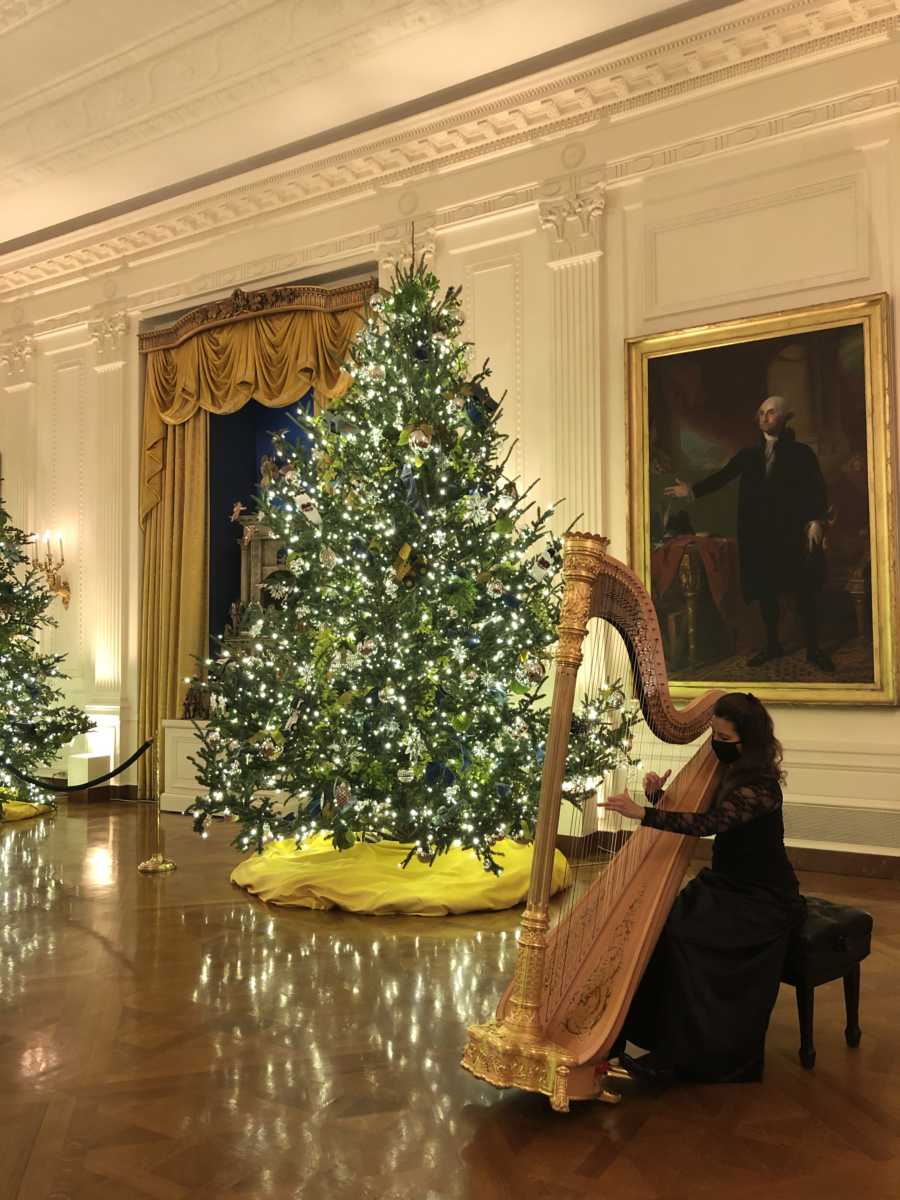 The pandemic has yielded a range of emotions from people around the globe; among them, fear, anger, and sadness, yet one can still find hope, comfort and peace through music. Harp music, in particular, has been scientifically proven to produce numerous healing effects in the body, as first noted in the Old Testament: evil spirits would depart from King Saul whenever David played his harp. We began this project as a small way for us to minister to others, but I think we have all found some healing in the process, too."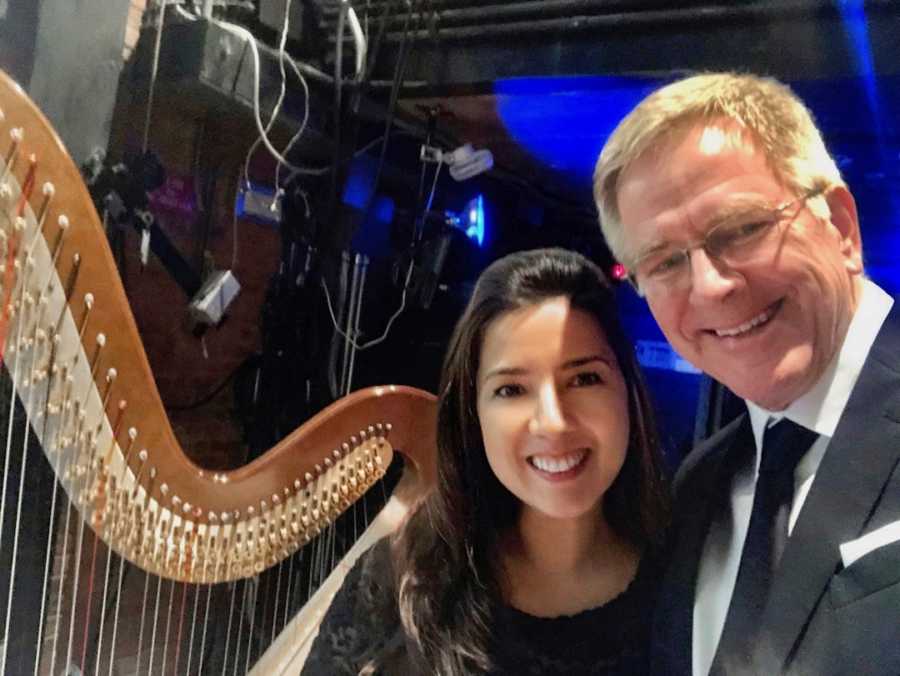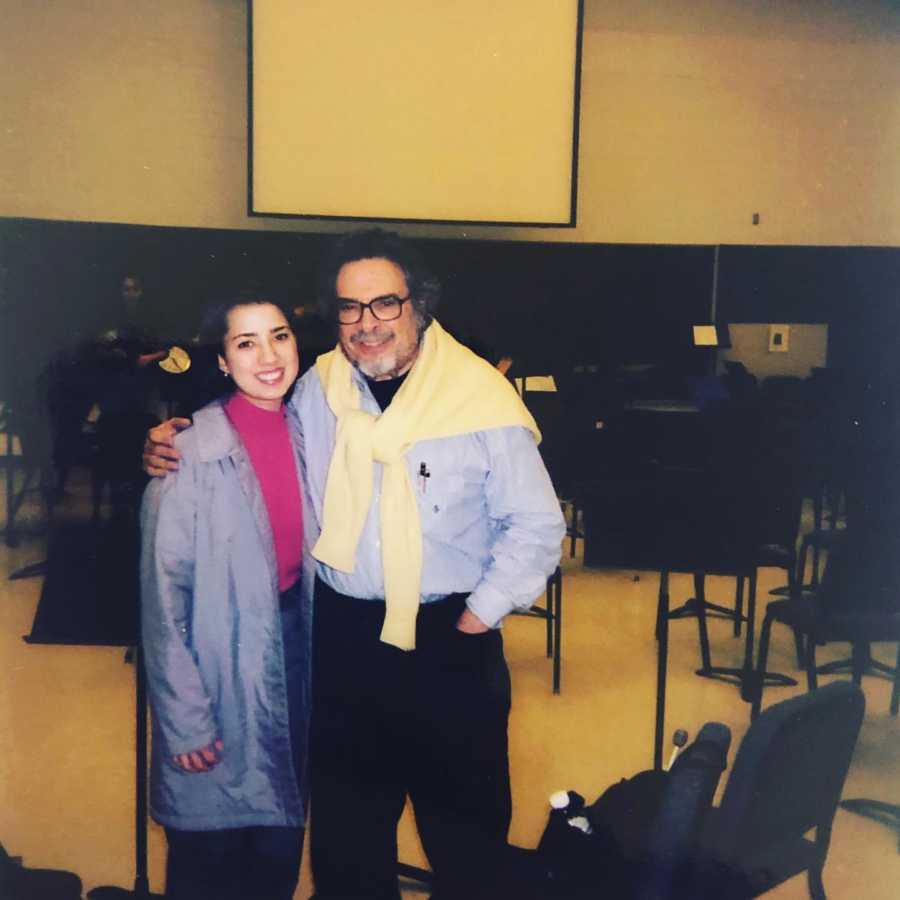 This story was submitted to  Love What Matters  by Anastasia Pike. You can follow her story on Instagram and Facebook.  Submit your own story  here and be sure to  subscribe to our free email newsletter for our best stories, and  YouTube for our best videos.
Read more stories like this:
'This year has left us numb. We're searching for just a little bit of Christmas magic. That's when I had the idea.': Mom creates Drive-Thru Santa for neighborhood, 'We need joy now more than ever'
'Someone WILL get COVID-19 in your school.' My heart ached as they put their masks on. It isn't supposed to be this way.': Preschool teacher shares experience during pandemic
'I put my Christmas tree up early this year. F─k it. Let's face it, this year has been hard. Like, really hard.': Woman urges 'do what makes YOU feel good
'There I stood, bawling in a Christmas aisle at Hobby Lobby. 2020 has brought us nothing but hurt and I'm ready for my favorite time of year.' Woman says 'once we choose hope, anything is possible'
Help us show compassion is contagious.  SHARE this beautiful story on Facebook with friends and family.