"My first married Christmas was the worst Christmas I have ever experienced. While I love the holidays, I know sometimes they can be really hard on families for many different reasons. For us, we struggled with splitting time and trying to decide which family we would spend the holidays with and when. I was not expecting our first married Christmas to be so conflicting and it ended up being a really tough holiday. We were the first ones married on both sides of our families. I realize now that perhaps this was an opportunity for us to pave the way and learn how to communicate well with our families and each other regarding traditions and family time during the holiday season, but 10 years ago I was newly married and did not see it that way.
Leading up to the Holidays, I knew we had to make a decision regarding our biggest conflict: Christmas morning. I suggested we start our own tradition and do Christmas morning with just the two of us because, to be honest, the idea of being away from my family was really hard. I didn't want to hurt or disappoint them. And Ryan, too, felt the same way about his family.  I thought starting a new tradition would be the best option. Ryan also agreed, yet we still fought a lot with each other and there was a lot of hurt in our families when coming to that decision. On top of that, Ryan's parents are divorced so we also had to take into account his Mom, who we only see on Christmas. We have had to set some firm boundaries in our relationship with her and it has not been easy. Most of our social gatherings with Ryan's Mother, sadly, result in stress and sometimes arguments, which is why we have learned the importance of setting firm boundaries, especially over the holidays.
Our first married Christmas came. And it was awful. It felt so uncomfortable and made my heart so sad. It was very obvious that this decision was not received well with our families. Ryan and I fought the whole way home from his parent's house on Christmas Eve. Honestly, it sucked. We had our own Christmas morning with just the two of us which only resulted in forced smiles, heart ache, and lots of tears. As the day continued, I think there was just so much hurt, that we came to a point where we just wanted it to be over.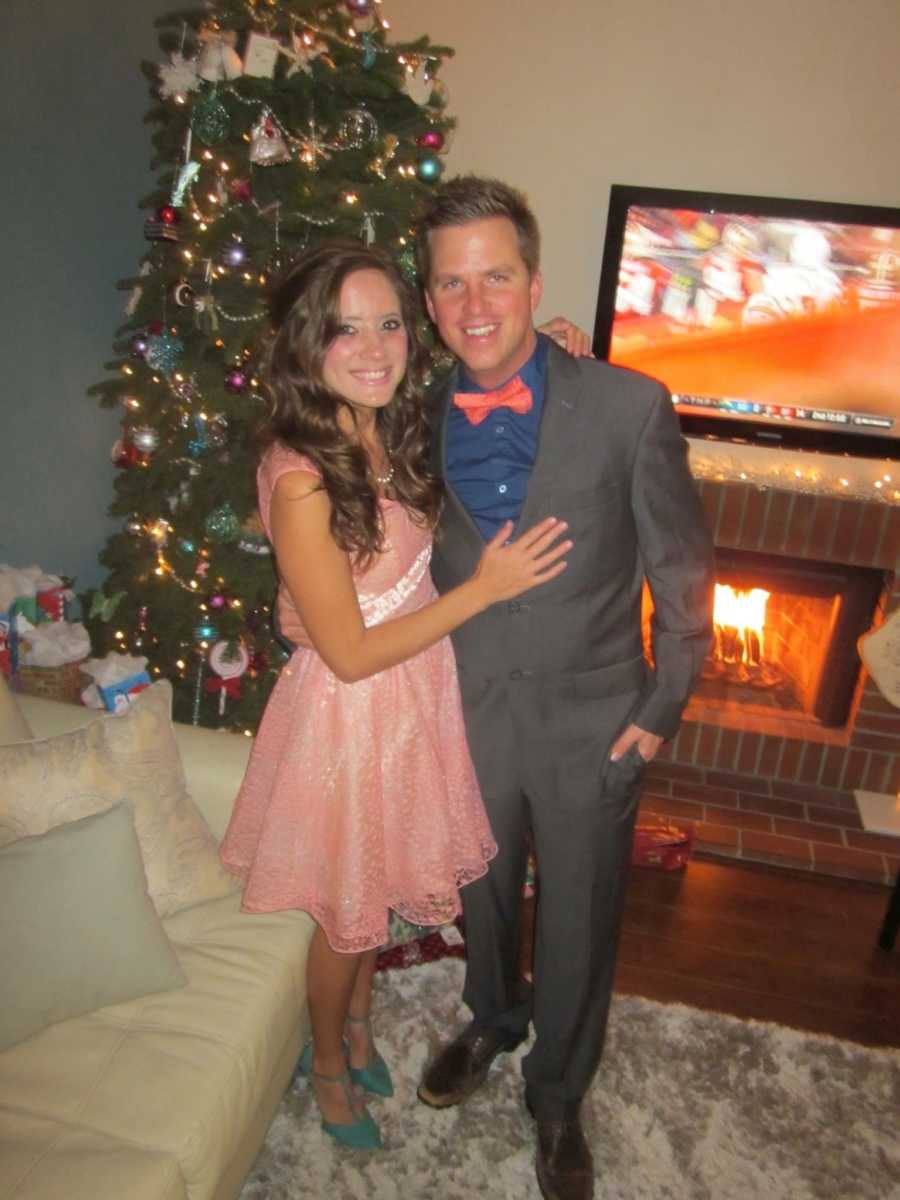 Needless to say, our first married Christmas was really hard. However, it also taught us the value and importance of boundaries with our families and communication. We knew moving forward we needed to be very clear about our plans so there was no confusion. We also knew we had to make decisions that were best for our family, especially after we had kids. Doing all these things has allowed our relationships to grow with our family and each other and I am so grateful for that.
We have shared in nearly 10 Christmas' together with our families. And I would have to say that our first married Christmas truly was a step towards an honest relationship with both of our families and allowed us to lovingly place necessary boundaries. I have grown really close to my in-laws over the years and I feel like being honest and communicating well is so important.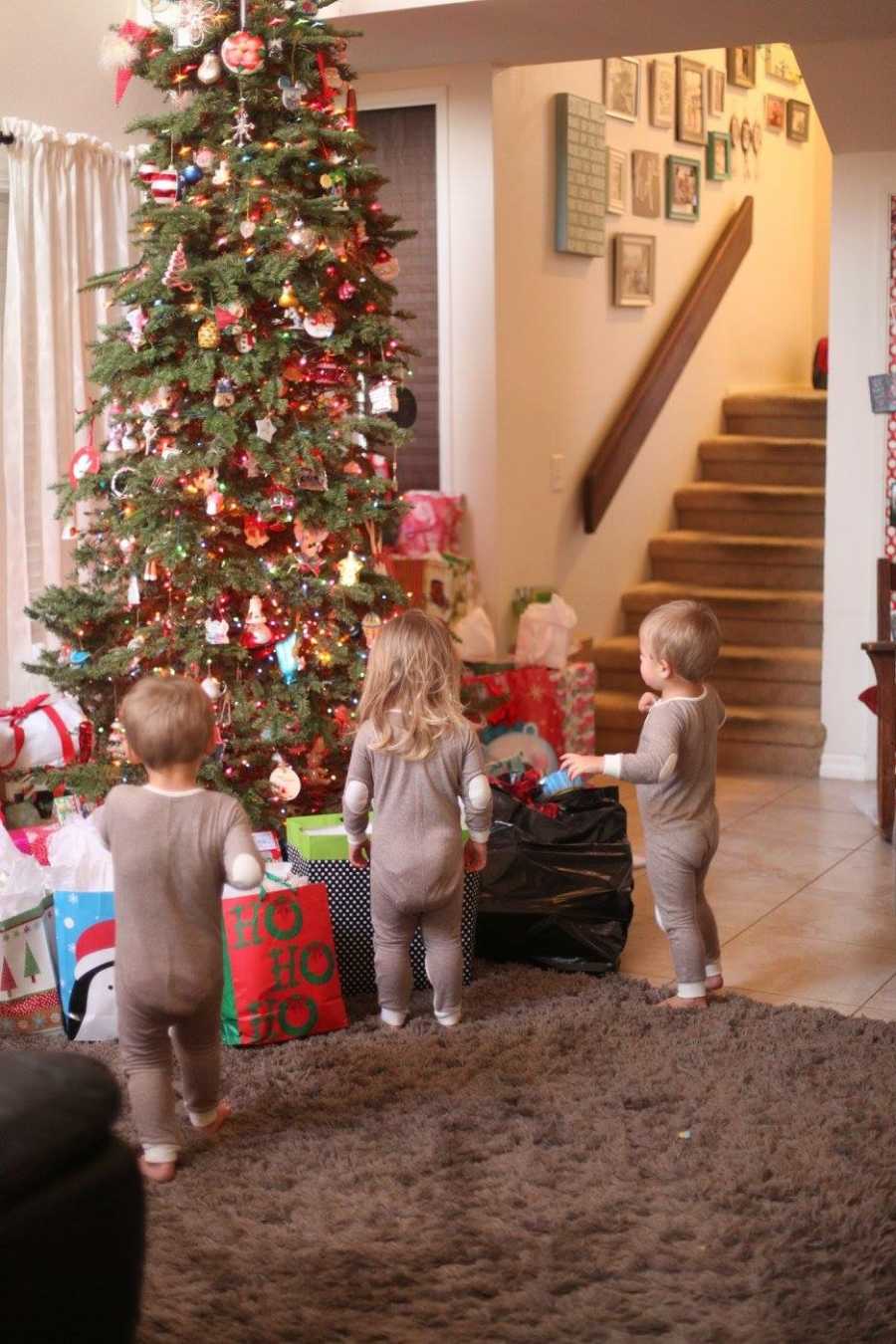 Over the years Ryan and I agreed to switch off Christmas morning each year until we had children of our own, which has worked very well for us. As our siblings got married and had children too, they also set their own boundaries and made decisions that were best for them. Having children has actually made things a little bit easier in terms of setting boundaries and I find our families have worked really hard to be accommodating to us, especially with our triplets. In the last couple years my parents even took on a new tradition for our family and we have our own Christmas on New Years Day so my siblings and our kids could all be together. It is really special.
All in all, Christmas is such a special time of year. And while I know our first married Christmas wasn't easy for us to navigate through the holidays in order to make everyone happy, I feel that now, after honest conversation and boundaries, there isn't stress about who we are going spend the holidays with – and we can really cherish the moments we have with one another."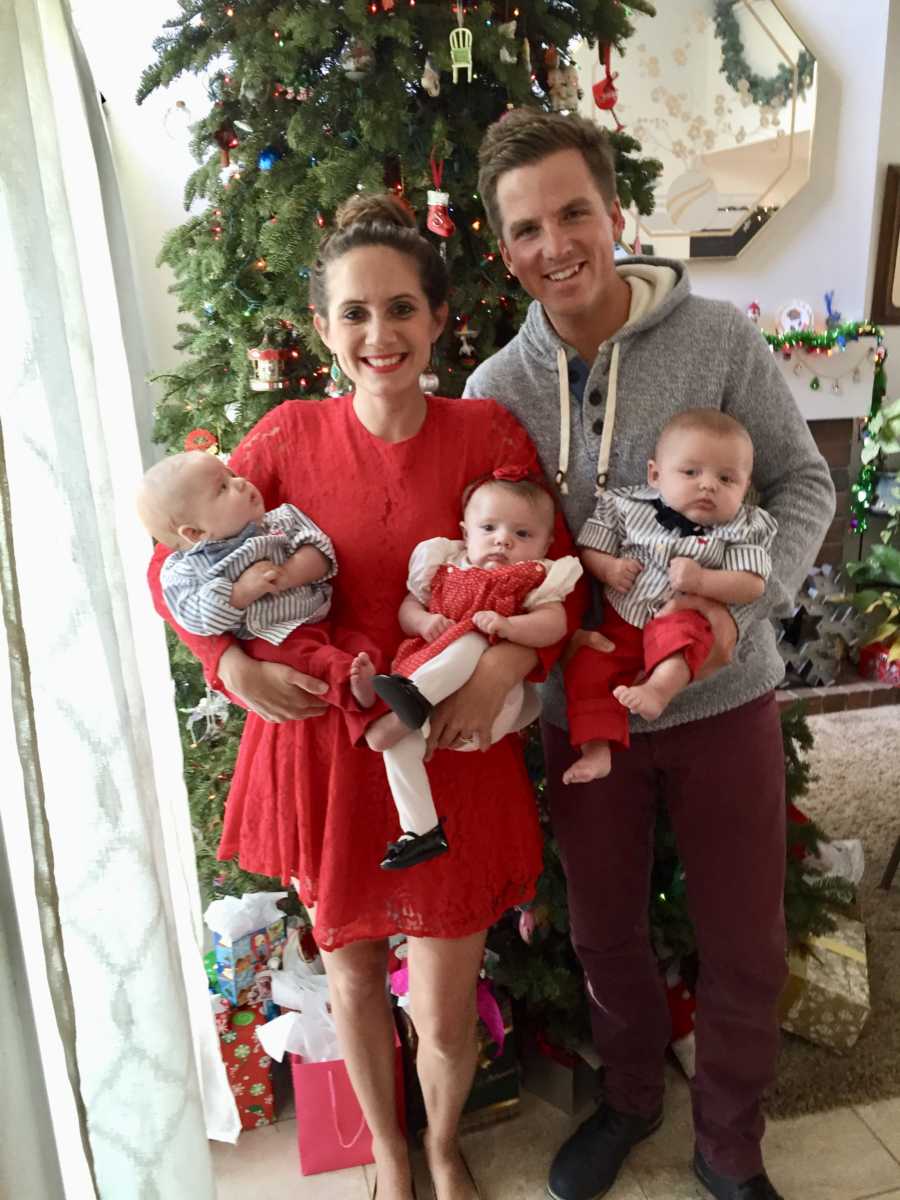 This story was submitted to Love What Matters by Desiree Fortin of California. You can follow her journey as a mom of triplets on Instagram.
Read more candid stories from this mama here:
'SEX after kids. I can count on 2 hands the number of times we had sex the first year after the triplets were born. Okay, probably just 1 hand.'
Provide strength for other struggling couples. SHARE this story on Facebook or Twitter.