"Our names are Malcolm and Marcus Williams, we're from Greenville, South Carolina, and both rising juniors at South Carolina State University, which is located in Orangeburg, South Carolina. We're both education majors. Marcus (Early Childhood Education) Malcolm (Middle Level Education). In fact, our parents actually named us after Civil Rights leaders Malcolm X and Marcus Garvey.
As crazy as it sounds, it seems we were already born in somewhat of the spotlight. At the time of our birth, we made the local news, as it was discovered that we were the biggest set of twins born in the Upstate of South Carolina during that time period. Marcus weighed in at 9 pounds, 6 ounces, and Malcolm held his own at 7 pounds, 13 ounces. Our weight was the big talk of the town, the same year before Tiger Woods made history as the first African American to win the Masters.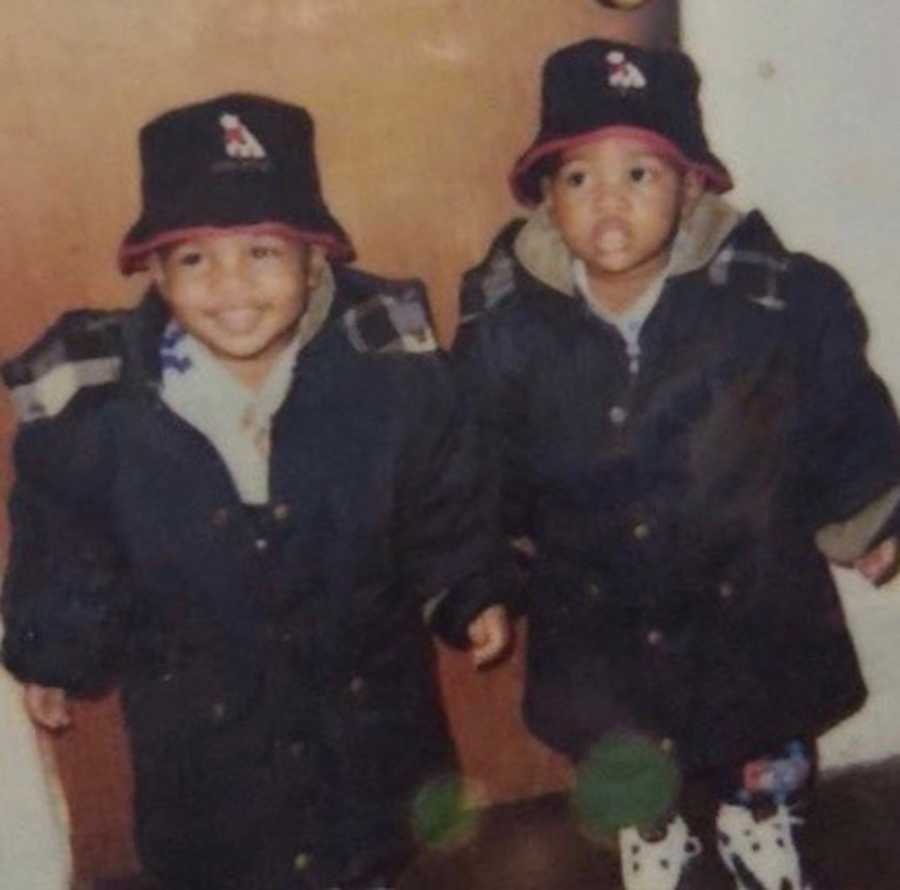 We often heard numerous jokes about our birthday being April 1st. So of course, we've gotten the endless cliché April Fools jokes of 'You guys were born a joke,' 'You two were born comedians,' and the list goes on and on.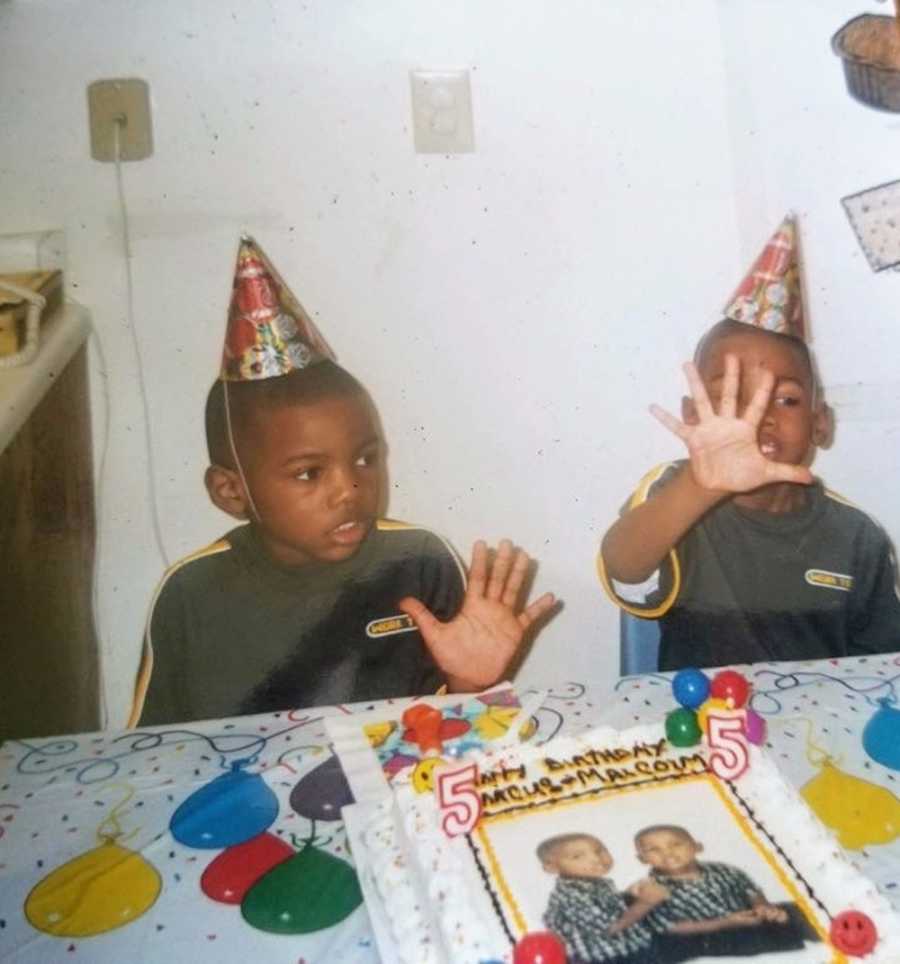 Surprisingly, this isn't the first we have displayed jokes and pranks of these types… We've actually switched classes before in middle school, went to work for each other (and yes, we paid each other for our day of work lol) and we've also gone to the movies dressed alike, (portraying to be one person only) buy one ticket, and then walk in one at a time.
As far as the yearbook idea… it was much harder than it looked. Due to me being sick, I had no other choice but to at least try to convince my twin to take my picture. He actually rejected my request several times in a laughing matter. Overtime, he agreed to do it. Our main concern was that we can never be serious during times like this. He told me that if the camera would've been in front of his face for maybe 3 more seconds, he would've completely blow his cover.
my twin is the GOAT 😂😂he took both of our pics for Picture day back in HS when I was sick pic.twitter.com/BdwRXLlaJ8

— Marcus Williams (@marcus6096) June 4, 2018
I was just impressed at the fact he maintained a straight face the entire time. Surprisingly we got away with this glitch for more than two years without anybody knowing.
Overall, being a twin certainly has its perks, especially if you're identical twins, or if you happen to be fraternal twins who look very much alike, as it is in our case. From the friendly competition with everything you do day in or day out, as children, racing to the front seat of the car to feel superior, competition to see who can finish their food first, waking each other up in the middle of the night to walk together to the bathroom out of fear of the dark, saying the same thing at once on accident, having conversations without actually being vocal. The perks are endless!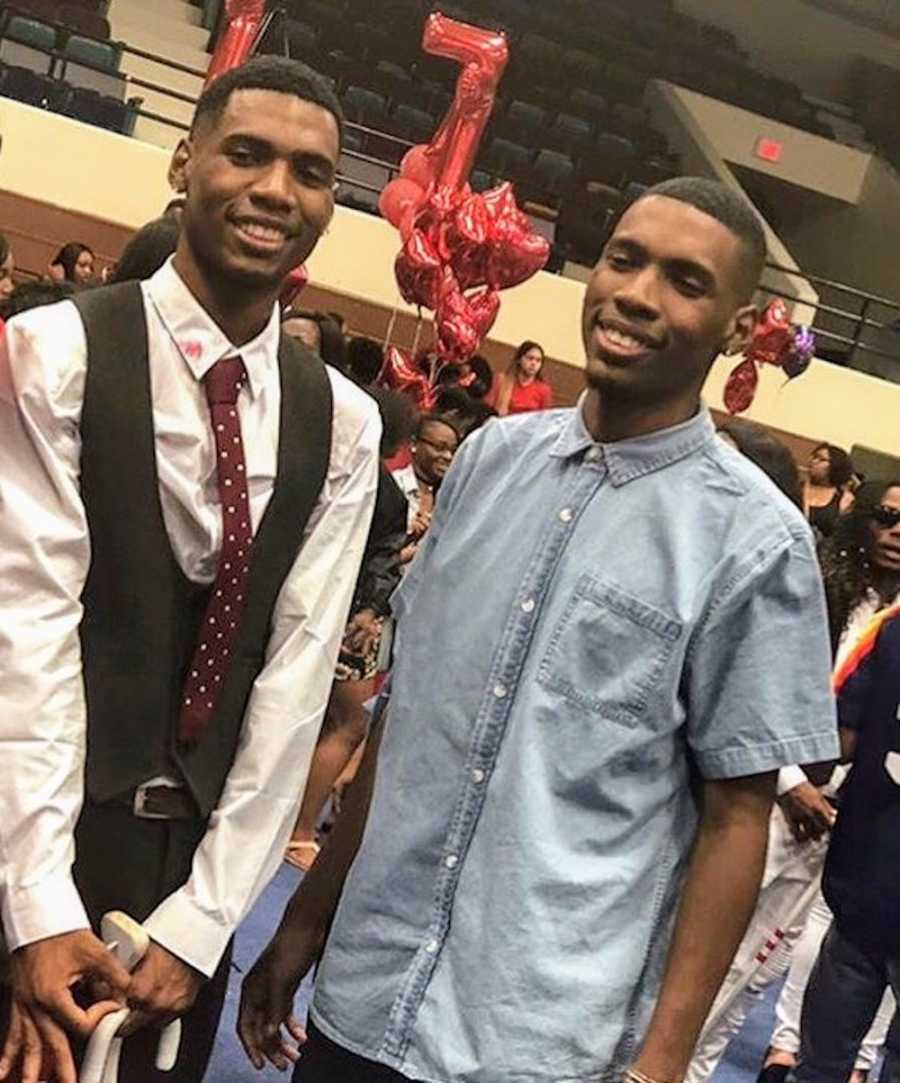 Hopefully, our story can inspire other twins to have fun being a twin and also open doors to twin 'cheat codes' that will introduce you to many life hacks. Remember twins — work smart, not hard! (winks)."
This story was submitted to Love What Matters by Marcus and Malcolm and Williams, 21, of Greenville, South Carolina. Submit your own story here, and subscribe to our best stories in our free newsletter here.
Read more stories like this here:
'It took both of these trucks to get your Amazon order delivered today.' That simmered in my brain for a while. 'April Fools!': Woman plays prank on husband, 'Honey, they are empty'
'I quickly pick up my phone and have a peek at Zoom. I was scammed by my 5-year old. It looked like he was listening.': Mom hilariously pranked by 5-year-old, 'Today's home school session was mildly unsupervised'
'Heidi thought it would be hilarious to send her brother down in a wedding dress, in her place.': Photographer shares hilarious 'first look' wedding prank
'Welcome Home From Prison Mom!': 4-year-old's hilarious prank for mom in airport
SHARE this hilarious story on Facebook and twitter if you know a twin who can relate!