"A couple of years ago I was walking in the best season of my life. I was married to my best friend, and we had 4 kids that were finally old enough to do more things. We had entered the next 'phase' of parenting. We homeschooled, which made it flexible for us to go on a lot of road trips, day trips and do ministry together. We pastor a church in the inner city, and without any paid staff, my husband and I did virtually everything together. From office work, events, traveling – we did it all together as a family. Every day was busy, but we went to bed tired and fulfilled.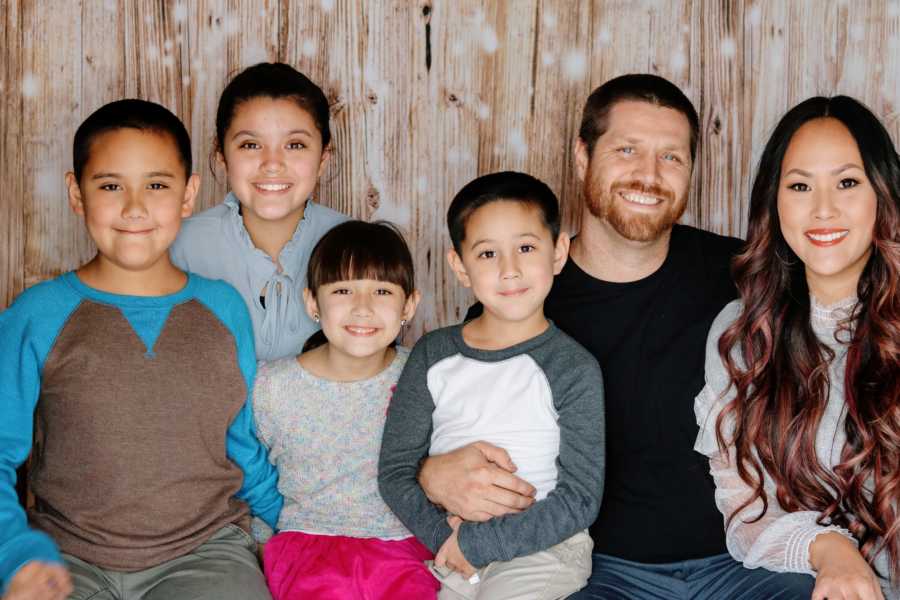 In June of 2018 it was my husband's birthday, father's day and our church anniversary. I was on my way home with the kids to pack up to go to the beach to celebrate my husband when I was rear-ended by a large, lifted truck. The back of our van was damaged but it still drove. I felt a little sore, but I figured it was normal pain after being in an accident and I didn't want to cancel our weekend. So, we packed up and headed to the beach. As the day went on, the pain got worse. By evening, I was crying, buckled over in pain. I ended up at the urgent care by the beach and the doctor told me I needed to go back home and get an MRI.
I was healthy and active, so I didn't even have a primary doctor to go to. I got an MRI the following day and about a week later the doctor called me to say he found something in my spine he had never seen before. He said he had asked his colleagues and no one knew what it was. Tarlov Cysts, that's what they were. I later found out it was a rare disease that stays dormant in your body until some sort of trauma to your body causes your nerve roots to fill with spinal fluid, wreaking havoc on your nerves and body. A disease that is often misdiagnosed and misunderstood.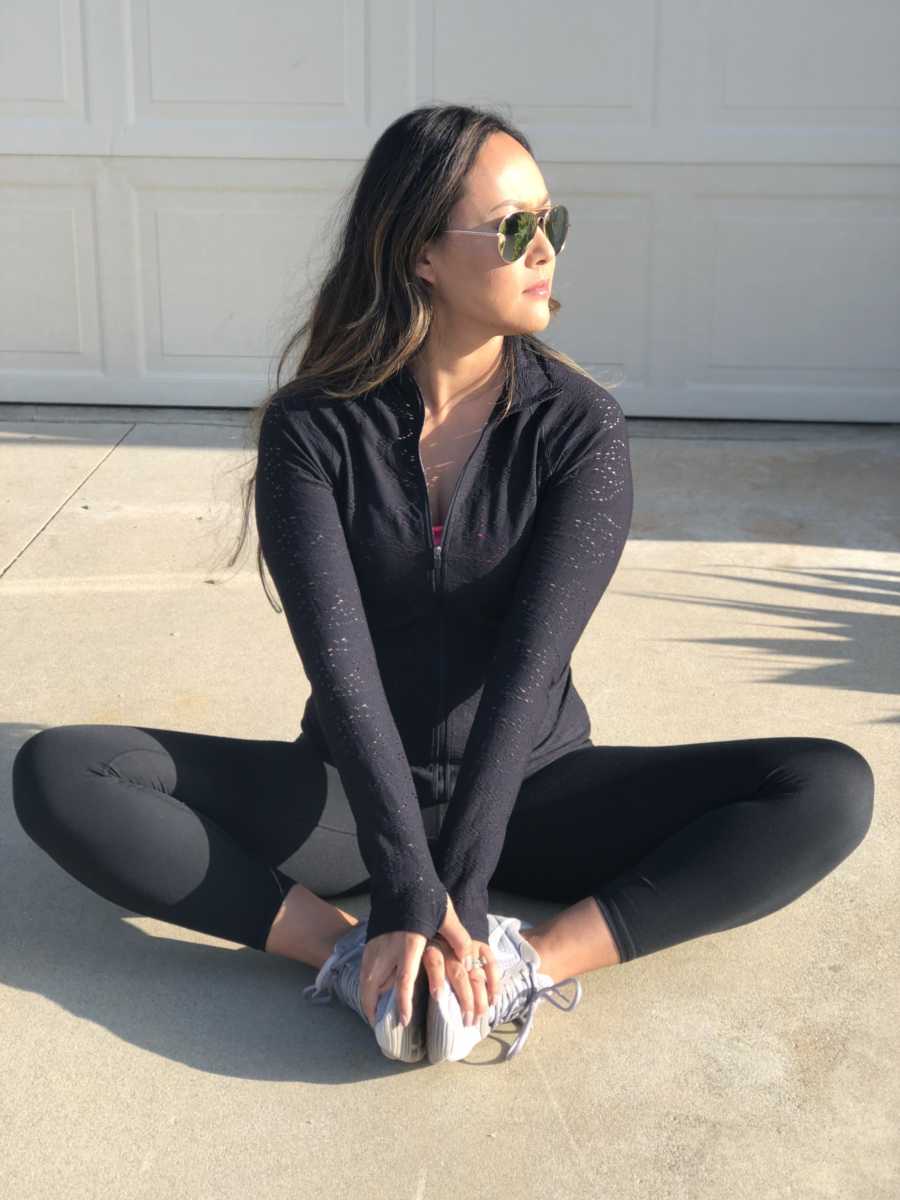 The neurologists in our area didn't know how to treat them and others said they weren't the cause of the problem. Upon more investigation, I learned the original doctor who had discovered them, Dr. Tarlov, had found the cysts in a cadaver and reported he believed them to be asymptomatic. Later, with more research and studying them on a live human, he modified his findings, but the information was never updated in the medical journals or the medical board. So, all the medical professionals I was sent to would tell me they were not the cause of my problems. Less than 5% of the population has them, and of within that 5%, only 1% will become symptomatic. I didn't know what was happening to my body, I just knew with every passing day I was getting worse.
Within 3 months of my accident, I began to lose feeling in my legs, lose function of my bladder/bowels, and my whole body was consumed with pain and a long list of other symptoms. I found there were only 2 specialists in the United States that treated them, and I was able to send them my scans and consult with them. Tarlov Cysts are most commonly found in the lumbar or sacral area and on the back side of your spine. I happen to have them bilaterally up my spine and in my pelvic area. Looking at my MRI, it looks almost like someone threw some mini marshmallows in my back. I decided to have surgery to try to slow the progression and treat the symptoms with one of the specialists.
After a lot of frustration, tears and self-advocacy, I got a rare disease exemption so I was able to get my surgery covered by my insurance. We drove up to Sacramento from Southern California, which was hard since I am unable to sit for any period of time. After a lot of ice, breaks and games for the kids, we finally arrived and was ready for surgery. My sister came and took our kids for the several days I spent in the hospital and gave them an adventure. I am so thankful for her and her love for my kids!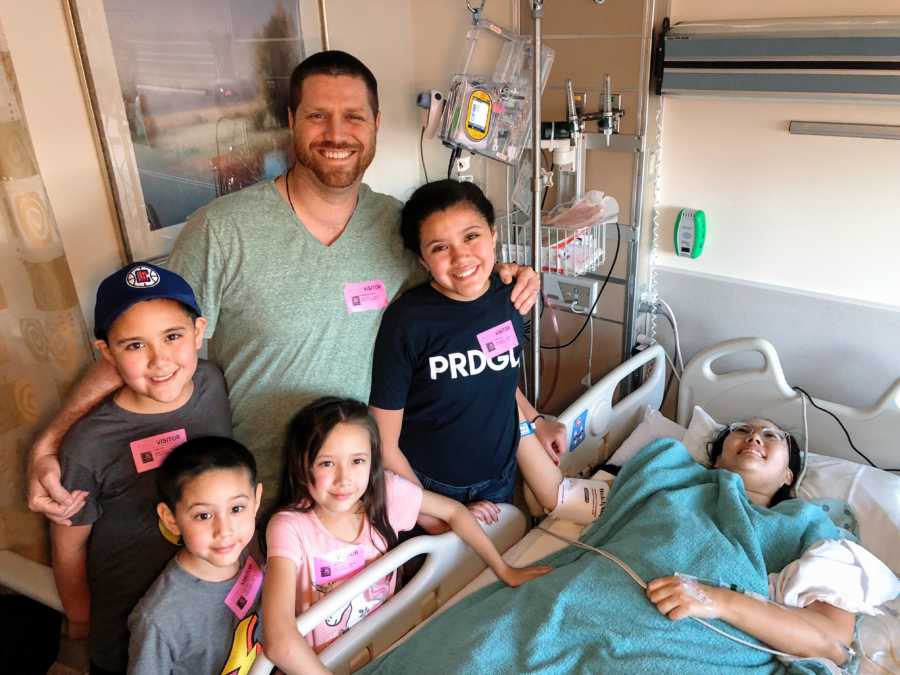 What should have been a 2 hour surgery turned into an over 7 hour surgery, treating 7 tarlov cysts, including 2 in my pelvic area that had pushed through from the other side. My surgeon said it was one of his most complicated and extensive surgeries. I left the hospital unable to sit, stand, walk or go to the bathroom and I was in the worst pain I had ever felt. I spent the next couple of days in a hotel near the hospital so I could go for follow ups. My sister stayed with me while my husband drove the kids back home, then flew back up to Sacramento to fly me home.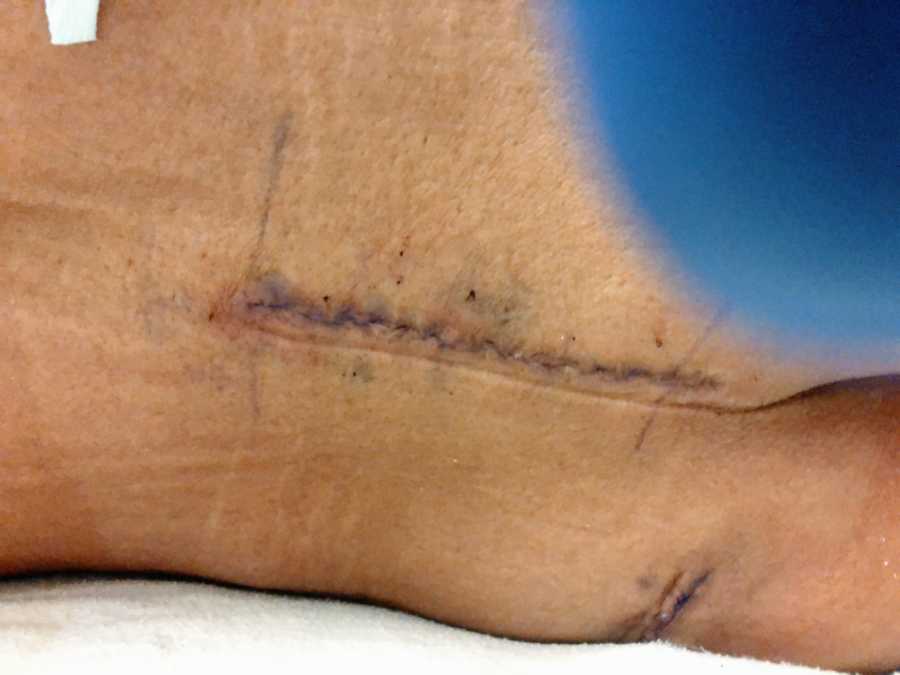 I could not roll, turn in bed, lift my head, sit up, pull down my pants, clean myself or even feel myself going to the bathroom. Having someone help you do the most basic, private things does something to you. In a time where I could have lost my dignity, my sister cared for me in a way that was so gentle and tender. She has taken care of me since I was little and this epitomized her love for me. Looking past all the yucky, and loving me through it. I could not have done it without her. When I was the most weak and vulnerable, she protected and watched over me. Something I will always be thankful for.
For the next 7-8 months, from my navel to mid-thigh, I was completely numb. Unable to feel anything and do anything alone. Simple things like pulling up my pants or standing up was impossible. My husband became my full time caretaker, but he also upped his duties as my best friend, entertainer, hope dealer and truth speaker… he became my hands and feet… all of it. As time went by, my pain got worse and the symptoms increased. At 14 months with no improvement, my surgeon said it was a failed surgery.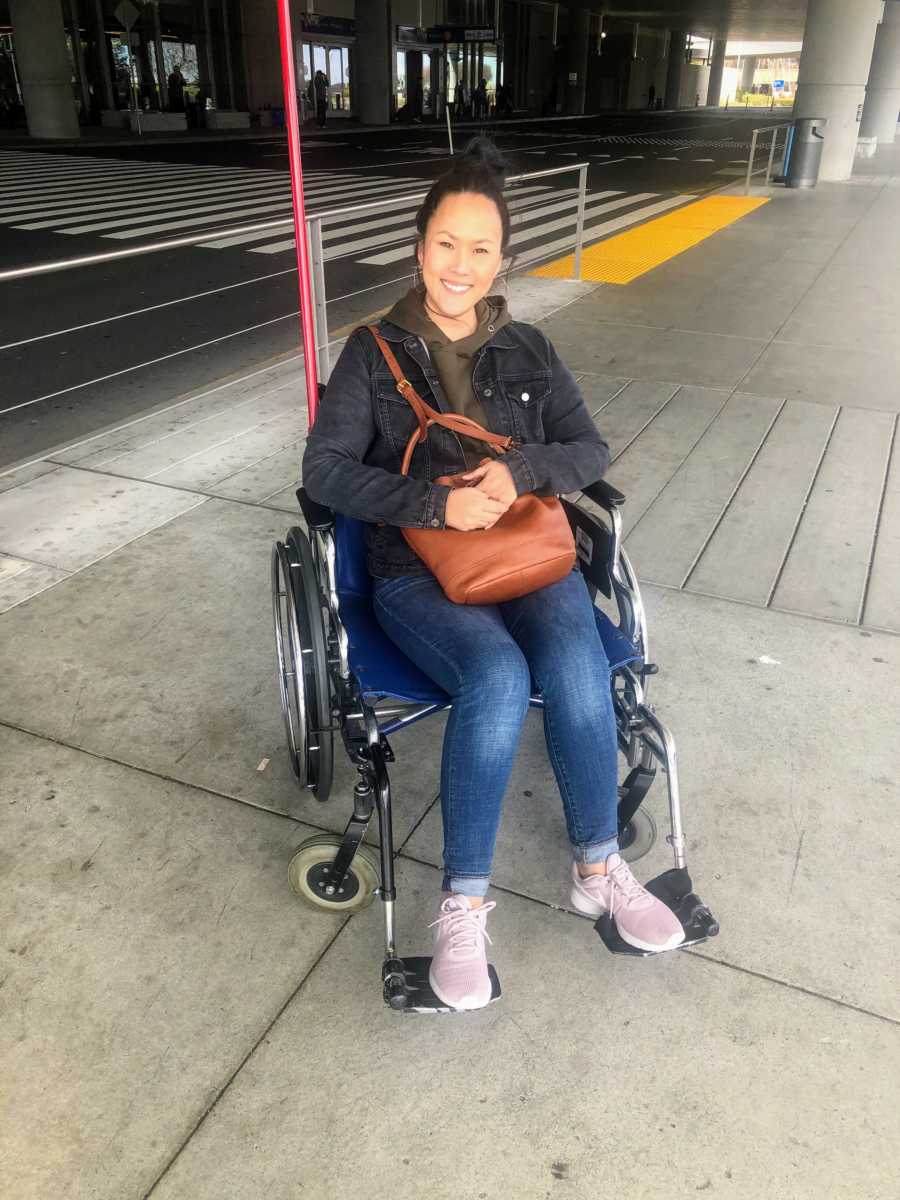 During this time, a lot of other things started happening to my body. After a lot of different doctors and specialists, I was also diagnosed with Adhesive Arachnoiditis and Ehlers Danlos Syndrome. Adhesive Arachnoiditis is when your nerves clump together, causing unimaginable intractable pain. Ehlers Danlos, a connective tissue disorder that is genetic, had also been for the most part dormant in my body and decided to wake up the ugly side of it – all at the same time. Along with those came a list too long to share of other diagnoses. How did I go from a healthy and active mom… to a disabled, chronically ill person? I could not, and still have a hard time understanding how my whole life was turned upside down.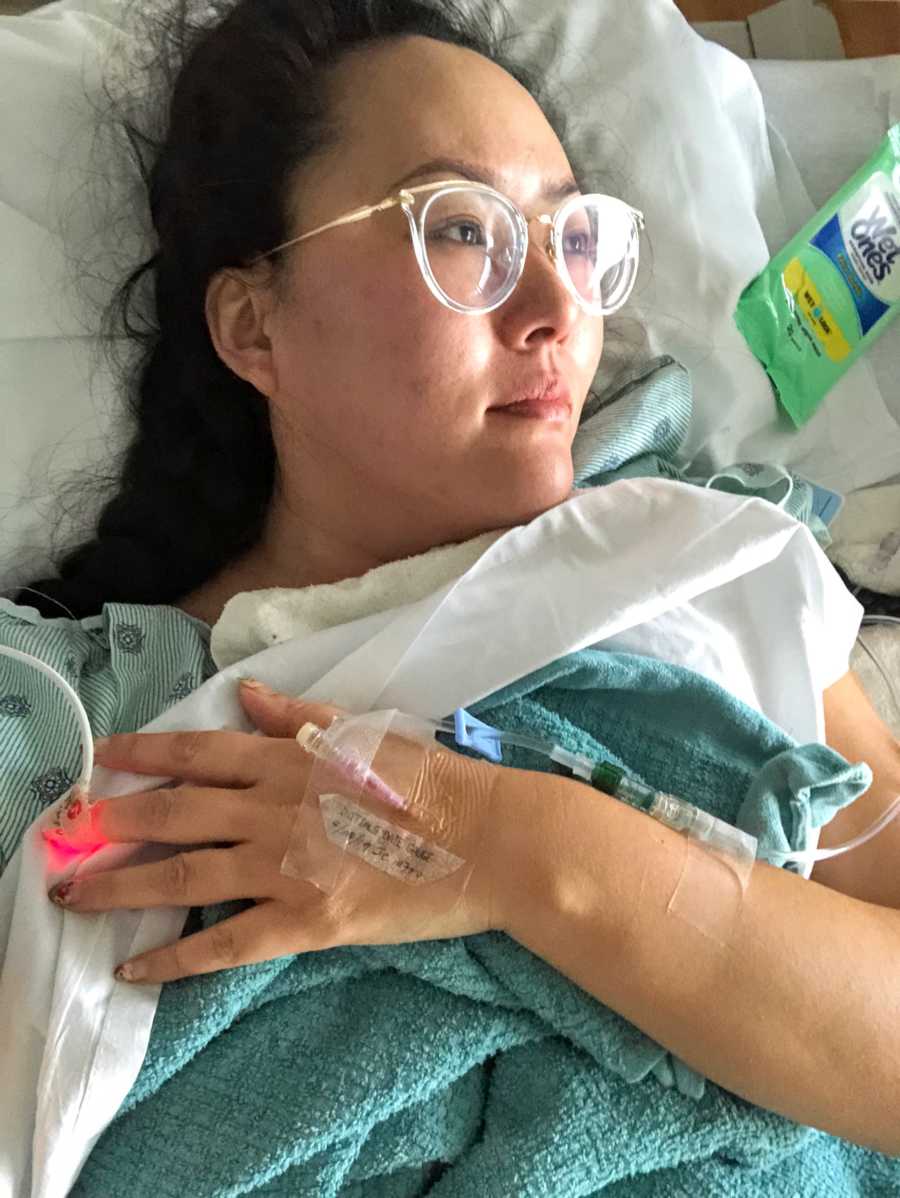 It has been an adjustment. An adjustment I never wanted to make. Grieving the life I had and the person I was while being alive to watch myself slowly lose everything has been really hard. I would be lying if I said I haven't gotten severely depressed and gone to a bad place many times. Living with 24/7 unmanageable pain, the inability to do simple daily tasks while still being a mother and wife, is hard in ways I cannot explain. Being told it will only get worse, how does someone reconcile that in their heart and mind? I don't think we are meant to.
The physical pain is one thing, but the mental and emotional pain is sometimes worse. I am thankful to have a supportive husband, awesome kids, a supportive church and a handful of people that have been there for me in the darkest of moments. When you go through life-altering situations, you learn who is there for you. You lose relationships and experience heartache, but you also gain friendships, support and love from the most unexpected places.
This is a journey I never wanted to be on, and I would never ask for, but I have learned things I know I couldn't have any other way. I have been able to experience what 'in sickness and in health' truly means, what sacrificial love is. My husband has been a pillar for me. Speaking truth over me, loving me when I cannot do one thing in return and reminding me daily there is still so much good. Encouraging me to be creative, pushing me to do things I don't want to that are good for me, and continuing to be the kind of father I think every child deserves. He has had to take over all the tasks I did at church, carrying a heavy load… but also taking over all the things I do at home. He homeschools the kids, but also takes them out and does fun things. Plays sports with them and always creates an atmosphere that promotes joy and laughter.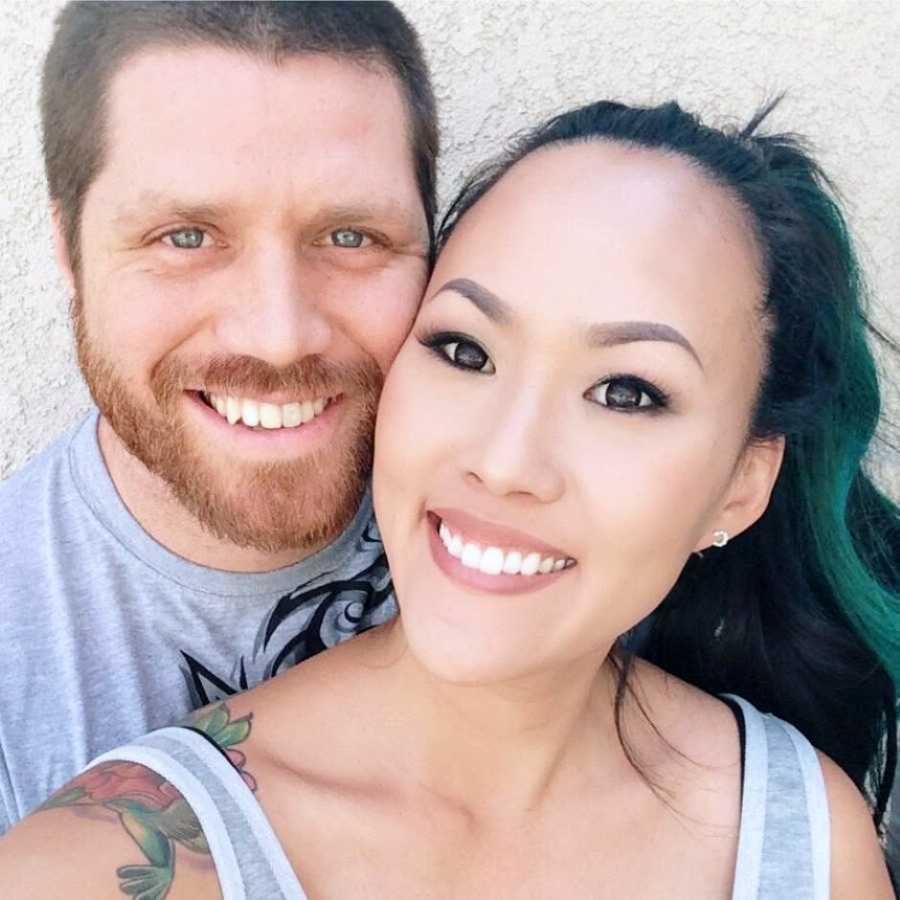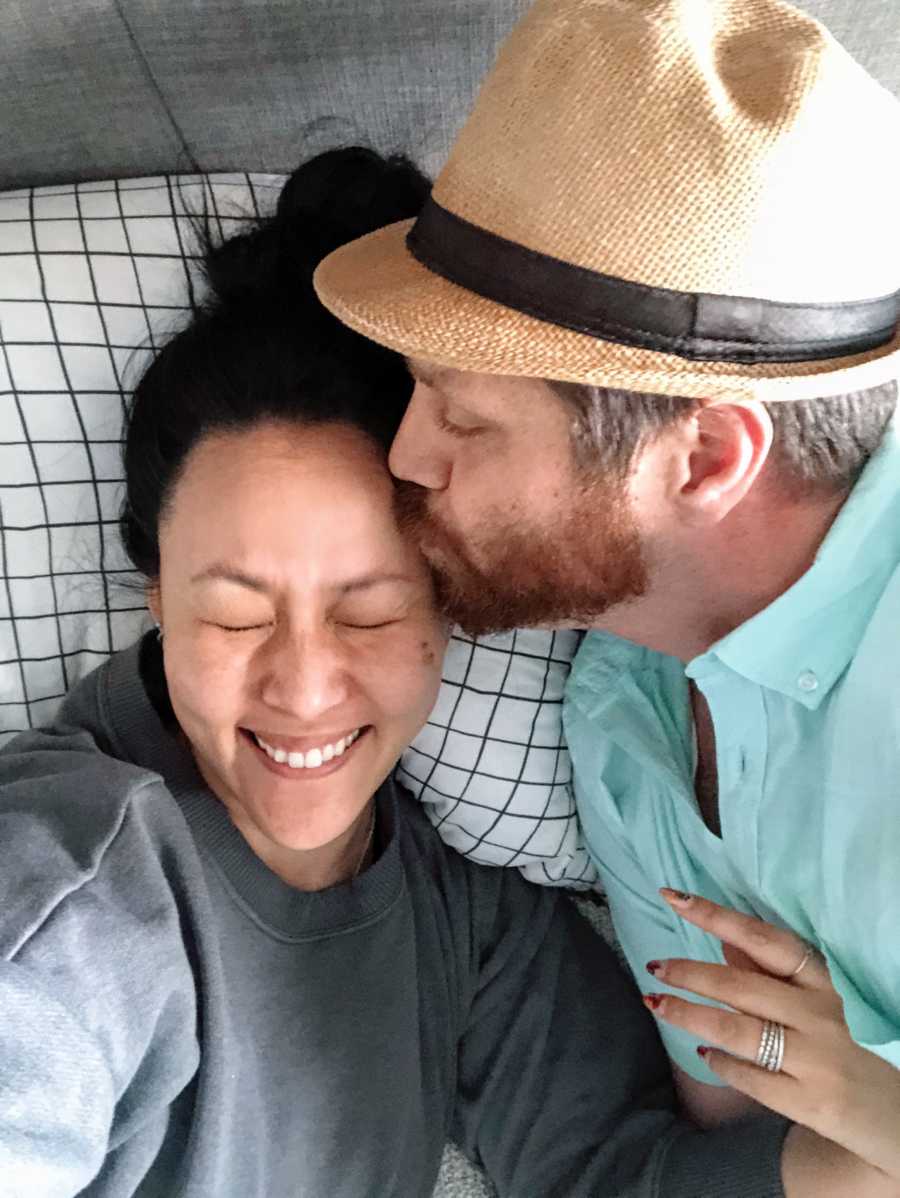 Many people have asked me how I keep my faith through this. I have come to know Jesus in a way I have never known before. I have experienced love in ways I did not know existed and peace that doesn't make sense. I don't know why God allows certain things, but I do know He never leaves us. I have never felt closer to Him or more loved by Him. Suffering allows us to experience a depth of love in a way we could not without it. I believe He can miraculously heal me at any moment, but I also know and believe if He chooses not to, He is still good. No matter what.
This has put everything in my life into perspective. So many of the things that were important are not any more. I don't need any 'things,' the things that are worthy and important cannot be bought with money. To know and truly understand that is a gift no one can give you. My kids have learned empathy, compassion and how to serve others. They have learned to pray with a fervency and depth I don't think they would have had they not had something so big to pray for.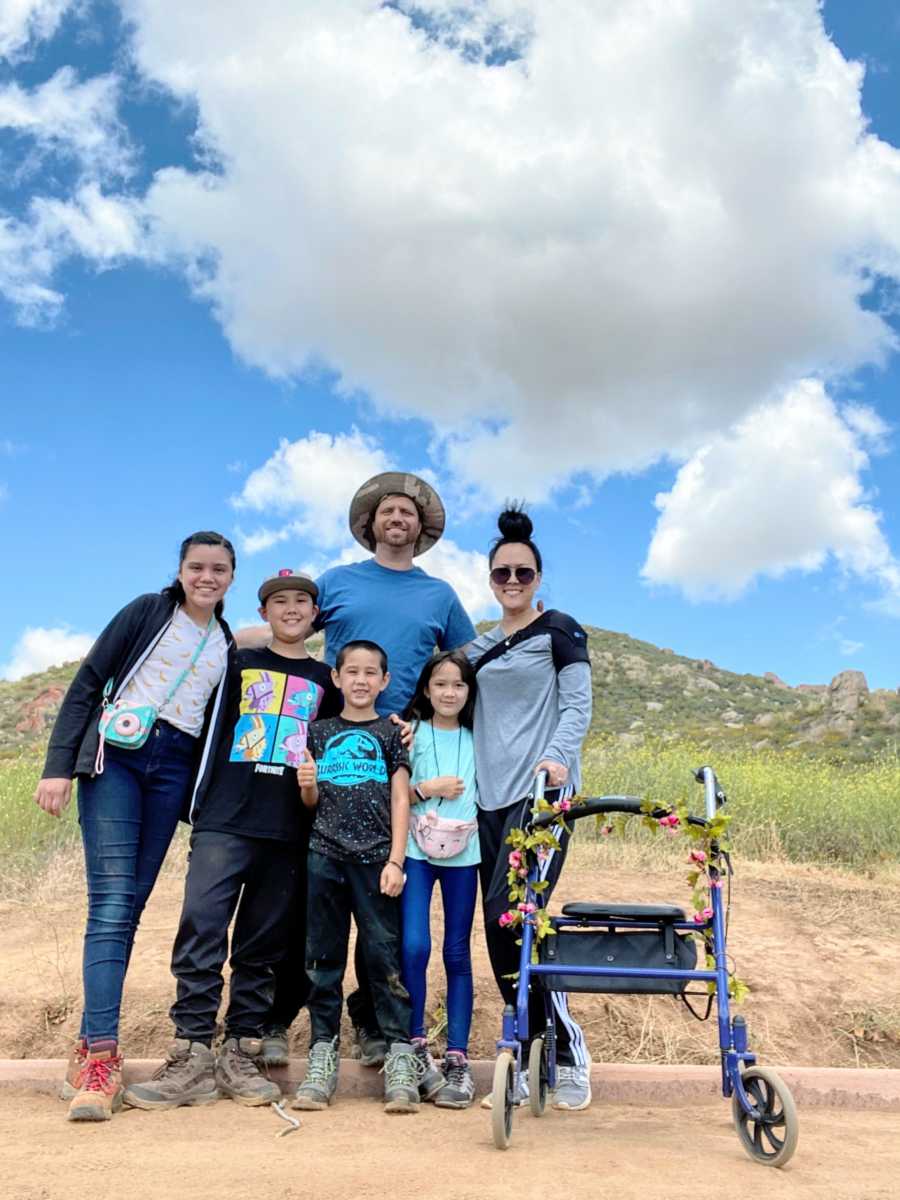 Our daily life has changed. I have not driven in almost 3 years. I cannot walk unassisted. I can't get dressed or do my hair without help. I can no longer cook or clean like I use to. I have home health, palliative care, physical therapy and occupational therapy come to my house almost every day now. Insurance has come to provide me with an electric wheelchair, make our home more accessible and provide me with tools to help my daily life be more functional. We have all had to adapt, but we have become so much closer as a family. We value and are thankful for things we probably would have overlooked or neglected in the past. We love one another and people deeper. We cling to His promises and truth like never before.
When all of this happened, I didn't know how to share or if I even wanted to. I didn't want this to be my story or part of my identity. I didn't know how to continue being who I was when who I was no longer existed. I had previously shared a lot of my life through social media, but I struggled with knowing what to even share as  I wrestled with letting go with who I was before and who I was now. How do I share what I don't understand myself? I wanted to hang on so bad to the person I was before. Letting go has been hard. I am so thankful for those who have stayed with me through the process. They have encouraged me in ways they will never know.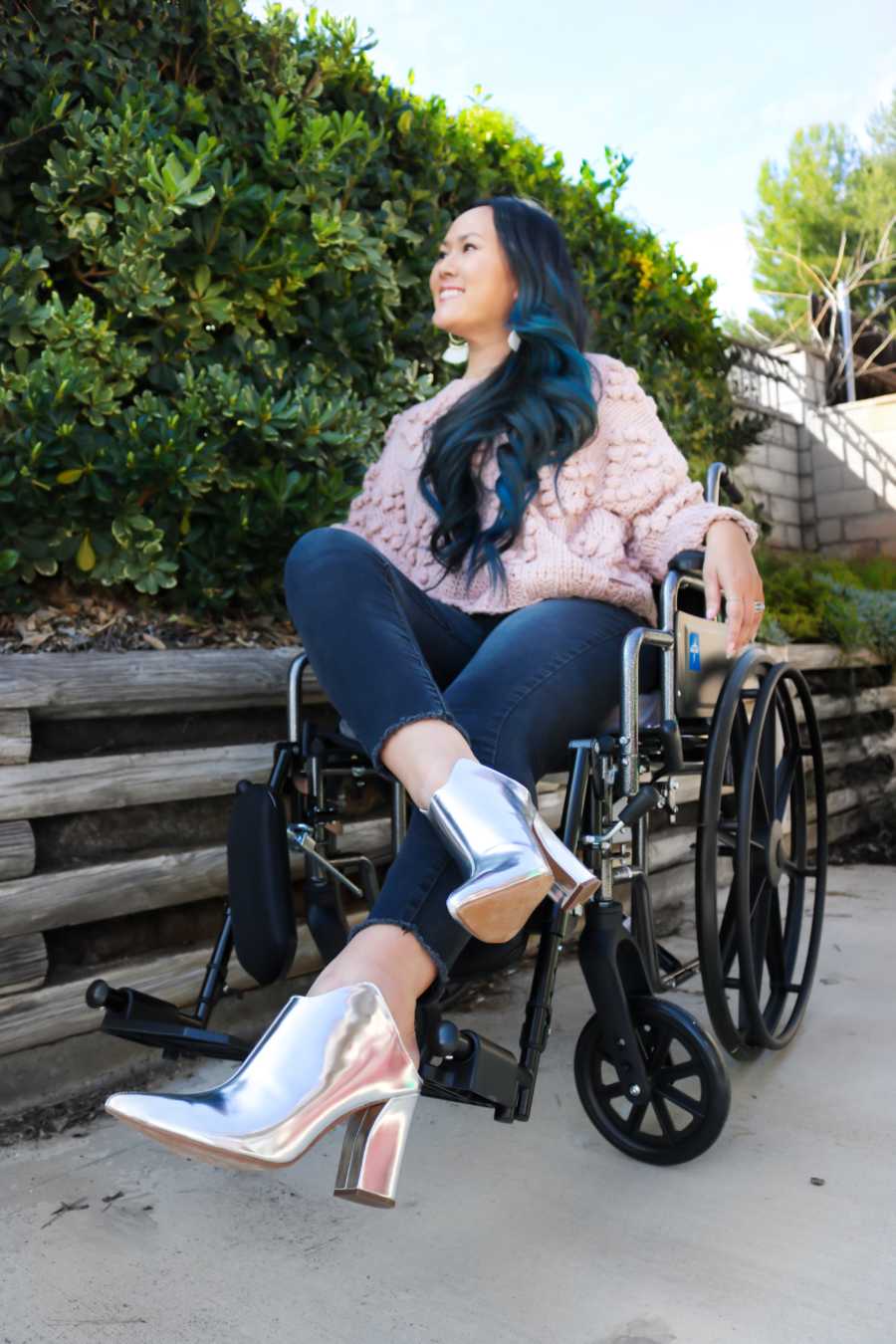 I realize sometimes when we are in hard places, the best thing we can do is reach out and do for others what we need ourselves. My empathy, compassion and love for others has grown so much. I have done 'Dressember' every year for the past 10 years, where I wear a dress every day in December and post on social media to raise funds and awareness to end sex trafficking and modern day slavery. This year was especially hard. I rarely shower, let alone get dressed, and I told myself if I ever have a reason not to…t his would be it. My team I had created a couple years back started signing up again and I knew I couldn't back out. It ended up being the best year so far. To take my eyes off of my situation and focus on helping others, sometimes is the best medicine.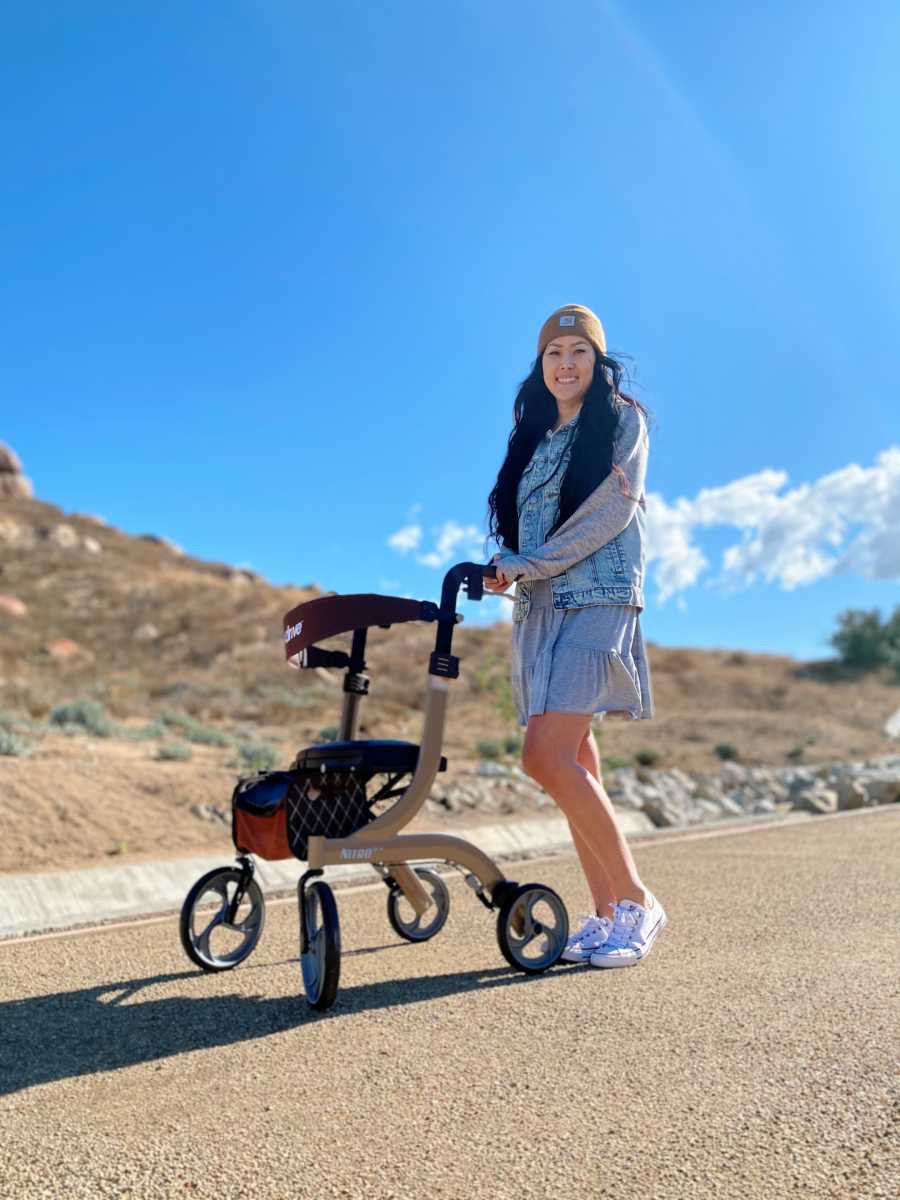 Through this journey I have dealt with issues I have always struggled with. People pleasing, expectations, boundaries, speaking up for myself, anxiety, depression, how do deal with hurt, abandonment, anger, frustration, self worth. All things I think I would have kept avoiding and kept struggling with…but in some sort of beautiful disaster, I have found myself through this. My authentic self, the way I was meant to be. When you can no longer 'do' and can only 'be,' then who are you? Being forced to ask for help, be still, and face myself in the quiet might have been the best thing that has happened to me. So, although I would never choose any of this, I am thankful for the things it has taught me and for the person I am becoming. Whatever your hardship is, you have the power to overcome. Your story has power, but only if you share it."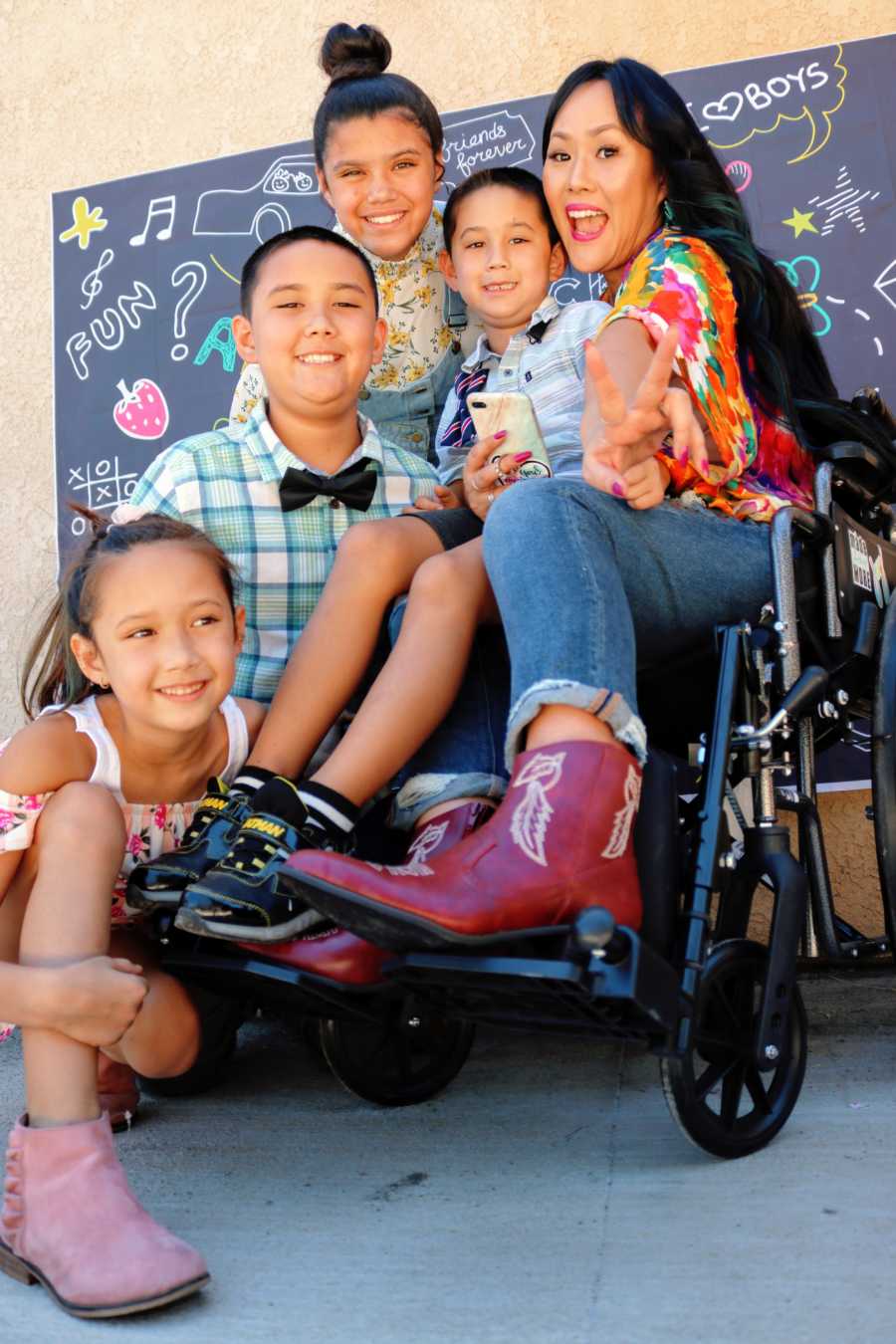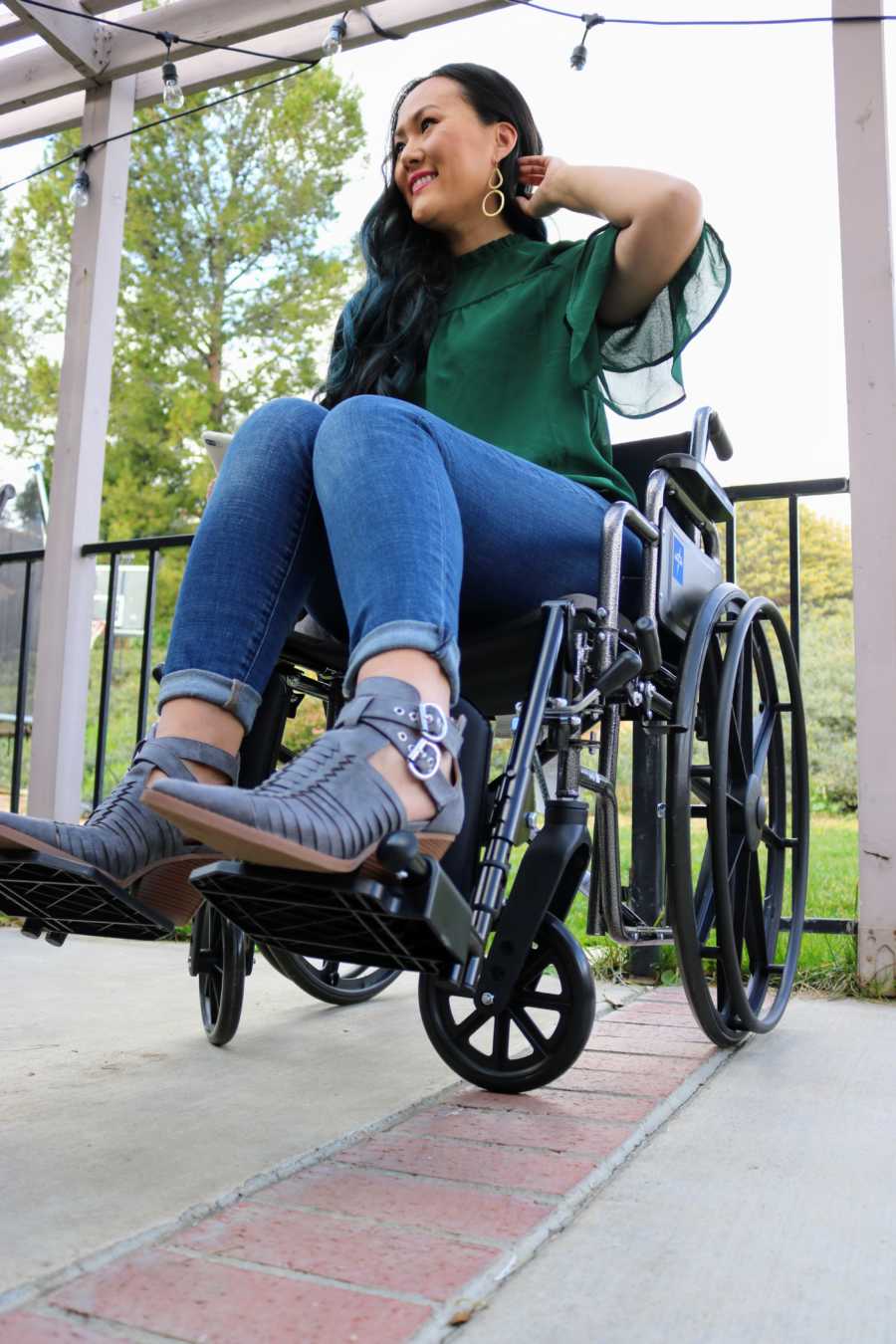 This story was submitted to Love What Matters by Jeannie B. of Southern California. You can follow her journey on Instagram, TikTok, and YouTube. Be sure to subscribe to our free email newsletter for our best stories.
Read more stories like this:
'How did I end up in a wheelchair from a bite? By my early 20's, I was completely bedridden.': Woman details 'loss of faith' while searching for Lyme disease diagnosis
'I woke up hanging from my seat belt. 'Can you move your legs?' They hung like dead meat.': Woman paralyzed from car accident, 'My mind, soul, and spirit remained untouched'
Provide hope for someone struggling. SHARE this story on Facebook with your friends and family.