"In September of 2010, I was working as a Medical Assistant in sunny Scottsdale, Arizona and little did I know, my life was about to change in the biggest, most amazing way.
Sometimes, our journey is not at all what we had envisioned it would be, but by the grace of God, it is more beautiful than we could have ever planned. My journey had been one of faith for many years, but after several (maybe that's an understatement) unfortunate life events, losses, heartbreaks, my faith in God's plan for me had been questionable and was diminishing to say the least. What was in store for my life in the months to come was going to shake me to my core and change my heart forevermore.
I worked in a small office and every morning during our break, my co-workers and I would walk around the corner to the gas station for soda or snacks. For about a week I had these overwhelming cravings for Easy Mac, string cheese, and chocolate milk. Seems pretty normal to most I'm sure, but to someone that is lactose intolerant and rarely consumed dairy products, let alone craved them, I felt like something was up. I figured maybe my calcium levels were low and my body was just telling me that I needed to consume more.
One day after my fifth or sixth trip to the bathroom in just a matter of hours, my co-worker said, 'Nattie, are you pregnant?!' to which I responded, 'No way! I have just been drinking a ton of water. It's hot, have to stay hydrated!' At that time I was single, I hadn't missed a cycle, I wasn't experiencing any of the normal symptoms of pregnancy, and it had been three months since the guy I was dating had gone our separate ways. Plus I had been on birth control consistently for more than 13 years. There was absolutely NO WAY I am pregnant… Right?! No way, the doctors have always said I would have trouble getting pregnant naturally, if at all, because of all the ovarian cysts I've had since I was 11 years old. This is just my body being its normal, not-so-normal self.
After work that day, I went straight to the store to buy a pregnancy test. I would know if my body was going through something so major, but what's the harm in peeing on a stick just to be sure anyway? The drive home seemed to take hours, but in all actuality it was only about 30 minutes. While driving home I couldn't help but be a little hopeful that there was a miracle growing within me. I always had it in my heart to be a mother.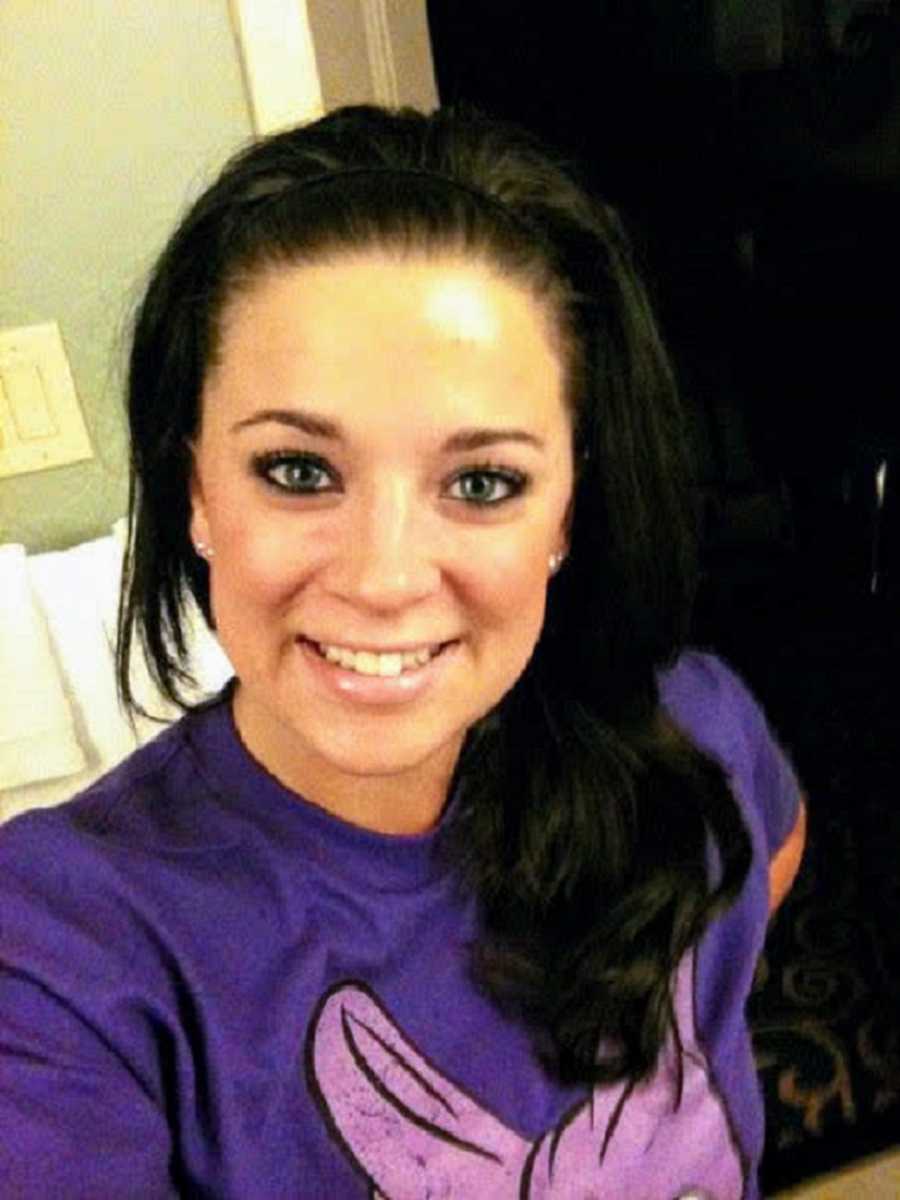 I rushed through my apartment door and eagerly peed on that stick. Within seconds, POSITIVE. The tears instantly started flowing. 'I'm a Medical Assistant, the father isn't in the picture and definitely won't try to be, I'm thousands of miles away from the place I've called home my entire life, away from my family… MY MOM! This isn't how I pictured this scenario playing out.' I was supposed to be married, financially (more) stable, cute little house and a dog. Single mom with no father figure for my child isn't exactly something to brag about…
'Okay, I can't do this yet… It's time to call mom. What do I say?!' I pick up my cell phone and she picks up. It's a couple hours later in Ohio than it is in Arizona but I always call her on my way home from work to talk to her, let her know I'm safe, talk about the day, everything in general because we are best friends. I forgot to call her on my way home and somehow I had missed her texts, so I'm sure by the time I did call her she was worried. She instantly asked me, 'What's wrong?' when she heard my voice. She always has a way of knowing when I'm crying on the phone.
My response: 'Please don't kill me. Please don't hate me! Please don't be mad at me!' 'What happened? Why would I hate you? Are you okay? Did you get in an accident? Did you get a DUI?' Small town Ohio has a LOT of bars so this isn't a crazy question to ask. Luckily, at 24, I had not made that mistake.). I finally got the words out, 'I'm pregnant mom. I'm going to have a baby.'
My mom has known my love for children since I was very young. I got my CPR/First Aid Certifications at 12 years old at a summer camp where I also took babysitting classes just so I could come home and safely take care of my mom and dad's friends' little ones. I started babysitting on weekends and eventually over summer breaks, holiday breaks, and a few hours during the week if needed. I loved caring for children, and felt like it was my calling in life to be around them as often as possible. After going to college and working as a Medical Assistant for a few years (to gain experience and put my degree and all of those student loans to good use), I moved from Ohio to Arizona to be a live-in Nanny. After several months I returned to the medical field but I couldn't wait to have a family of my own!
My mom brings me back to the conversation. 'HELLO? Tash, why on earth would I have a negative response to that news? I am going to be a Grandma! How do you feel about it? I know you're going to be an amazing mommy. I am so excited!' After talking about the details for a bit, I told her to stay on the phone with me while I ran across the street to buy another pregnancy test (FOUR MORE, actually) just to be sure. The people in that checkout line probably thought I was absolutely out of my mind, crying, laughing, and buying every pregnancy test known to man! All four of the tests said the same thing: I'm going to be a mommy!
At first, I had zero intent to move back to Ohio just because I was having a baby. I hated the winters, the rain, and the lack of beaches! Within a week, I had an ultrasound to confirm how far along I was (I was still having periods) and that ultrasound would change everything. The technician said, 'Well, which news do you want first?' I immediately started freaking out, 'What do you mean? What's wrong?' 'So, you're about 17 ½ weeks pregnant with twins. Do you want to know the rest? Breathe honey…' 'TWINS?! What?! Are you sure? What do you mean do I want to know the rest? What else could you tell me?' 'You're having twin boys!'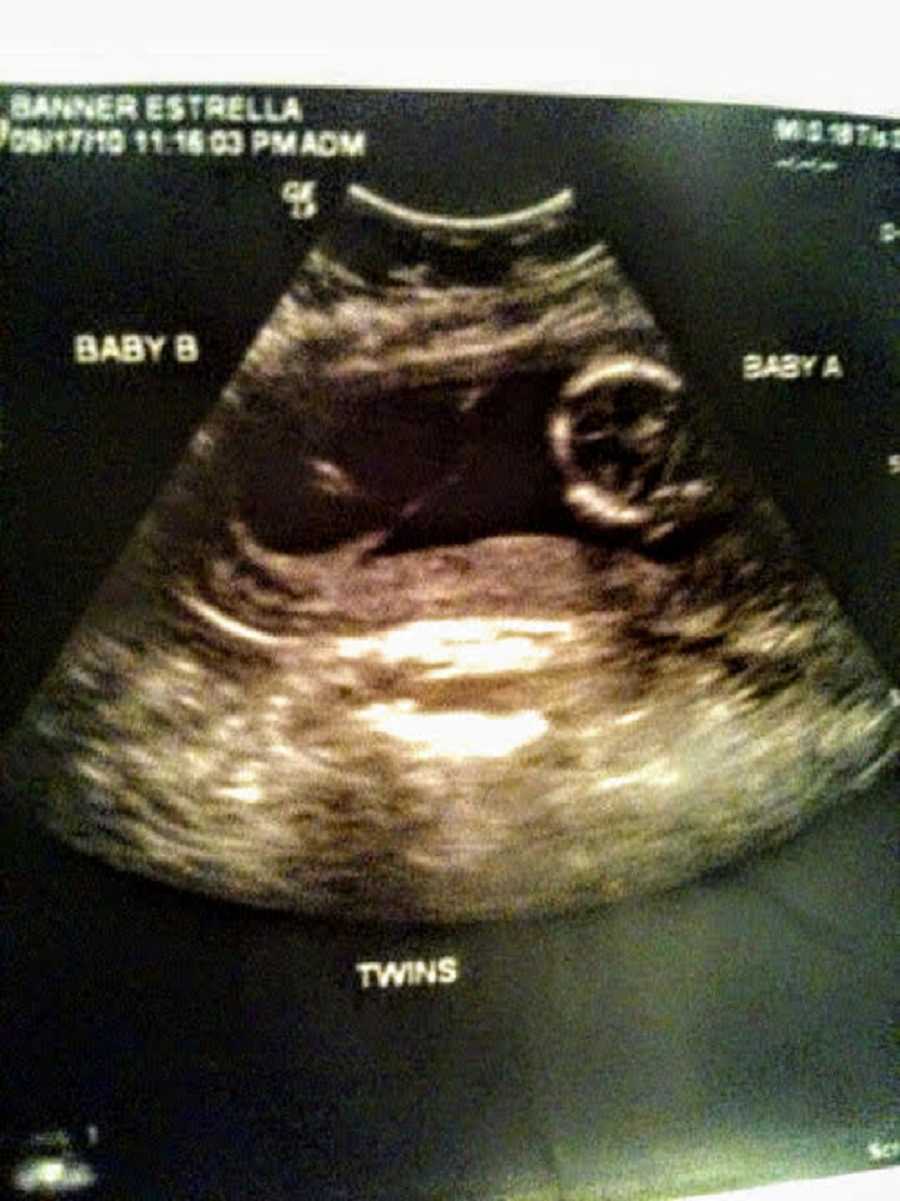 After leaving that appointment I called my mom to share the news. This was definitely going to change things, a lot. I knew I had her support in any way that I could possibly need (as well as the rest of my family), the father wanted no part of my pregnancy or what would usually ensue after a child is born, but I'll spare you all of those gut-wrenching details. A few days later, I met with an OB/GYN to be put on prenatal vitamins, have an overall wellness check and see what was to come. She told me that I needed to see a high risk specialist immediately, one of my twins was measuring smaller than the other and while it could just be normal at this time, it's best to see them and have them follow me closely in case anything does happen. I went home and had a long discussion with my parents and came to the conclusion that it was best for me to move back to Ohio for the remainder of my pregnancy and I would move home the next week. I drove across the country at almost five months pregnant to be close to my family.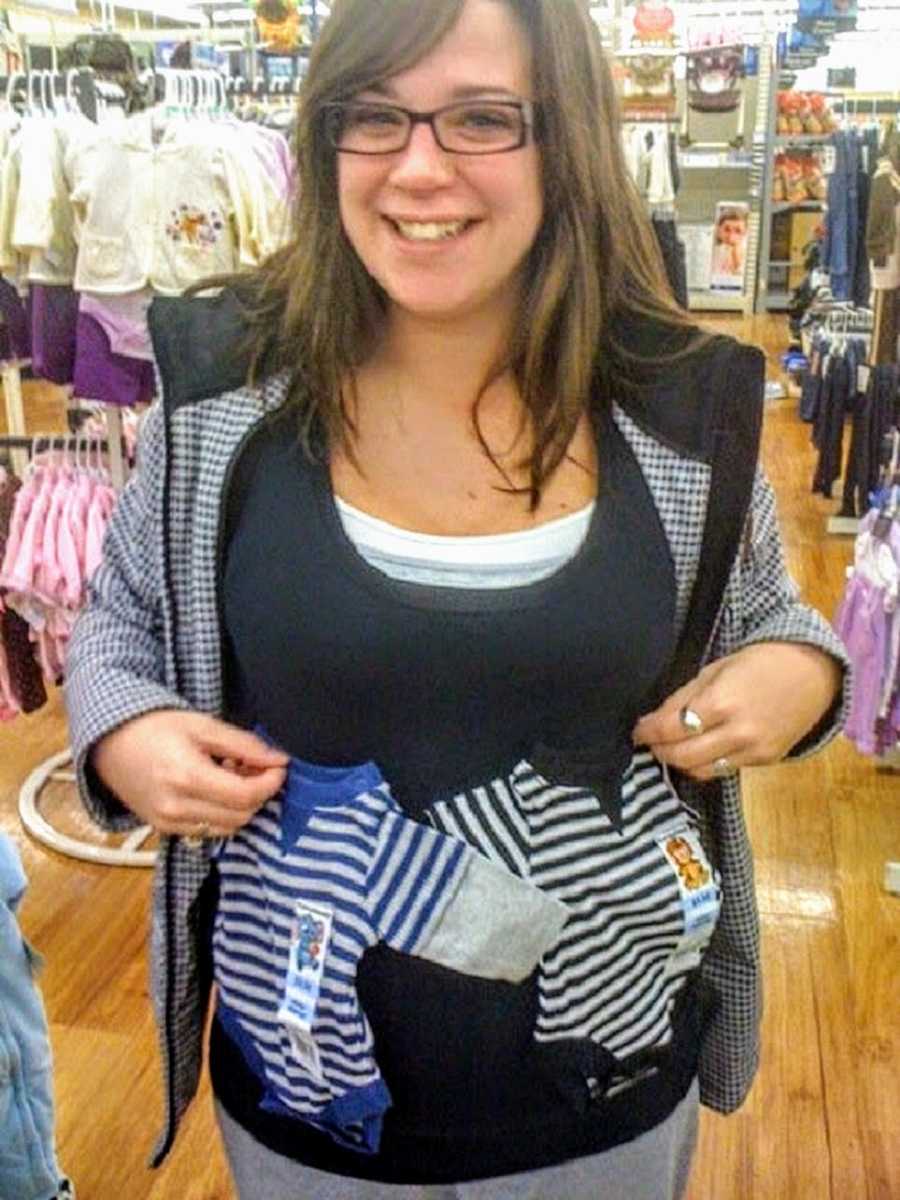 The day after moving home, I re-established care with my OB/GYN and immediately started seeing the high risk specialists that would take over my care for the remainder of my pregnancy. The first appointment with them was not a good one to say the least.
They confirmed that Baby B was significantly smaller than Baby A, and while this is not abnormal, I needed to prepare myself to lose this baby in the weeks to come. I would have to start coming every two weeks for ultrasounds to see the progress/growth of the babies and monitor any potential complications. Luckily, they were fraternal twins which meant if anything did happen to Baby B, Baby A would not be impacted.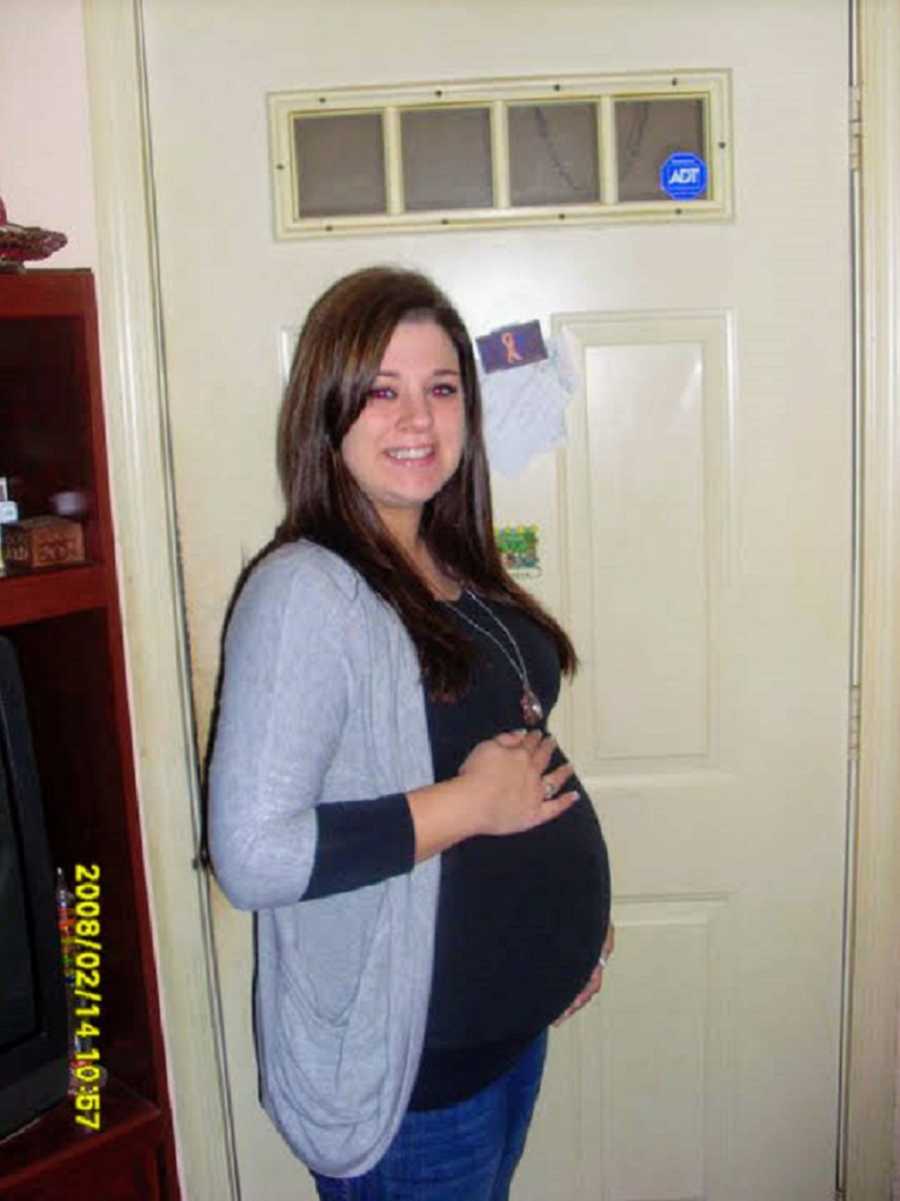 Every two weeks, I would brace myself to hear that my little babe was no longer with us and every two weeks it was a crapshoot of whether or not my mom and I would be told, 'He's a fighter, it looks like he's defying the odds' or 'Things aren't looking too good, we will see where things are at the next scan.' It was pure hell. After Thanksgiving, I ended up going into pre-term labor and was hospitalized for several days, but they were able to successfully stop my labor and allow more time for the babies to grow. After a few weeks, close to Christmas, the doctor told me that at 30 weeks, the babies were at a viable point to deliver.
I was told, 'Baby B has about a 1% chance of surviving. If he survives, he may be too small to implement life sustaining/saving measures such as a breathing tube. If he lives, he will likely be on life support his entire life and have no ability to have any normal body or brain functioning. Baby A at this point is on track to go home from the hospital with you, perfectly healthy. If we deliver Baby A now, he has about a 60% chance of survival. You let me know what you decide but we need to make a decision within the hour.'
Remember how I said my faith had been at a pretty low point before all of this, well this moment in my life brought me closer to God than I had ever been. I prayed like I had never prayed before and I knew that God had a plan, that this was in his hands. Feeling like I was deciding to let one baby go to save another was a heartbreak and personal hell I wouldn't wish on Satan himself, but I couldn't fathom losing both babies. I chose not to deliver that day. I knew that if the Lord had it in his plans for both of my beautiful boys to make it into this world alive, he would make it so, and if he didn't, I would know it was not meant to be.
The doctor told me to take a few weeks off from my now weekly appointments, and try to enjoy the holidays with my family and friends. I would return after the New Year and we would go from there. A few days after Christmas, I knew my baby had passed. January 5th, 2011 at 32 weeks gestation, the doctor confirmed what I had known in my heart: Baby B had passed and Baby A was still thriving.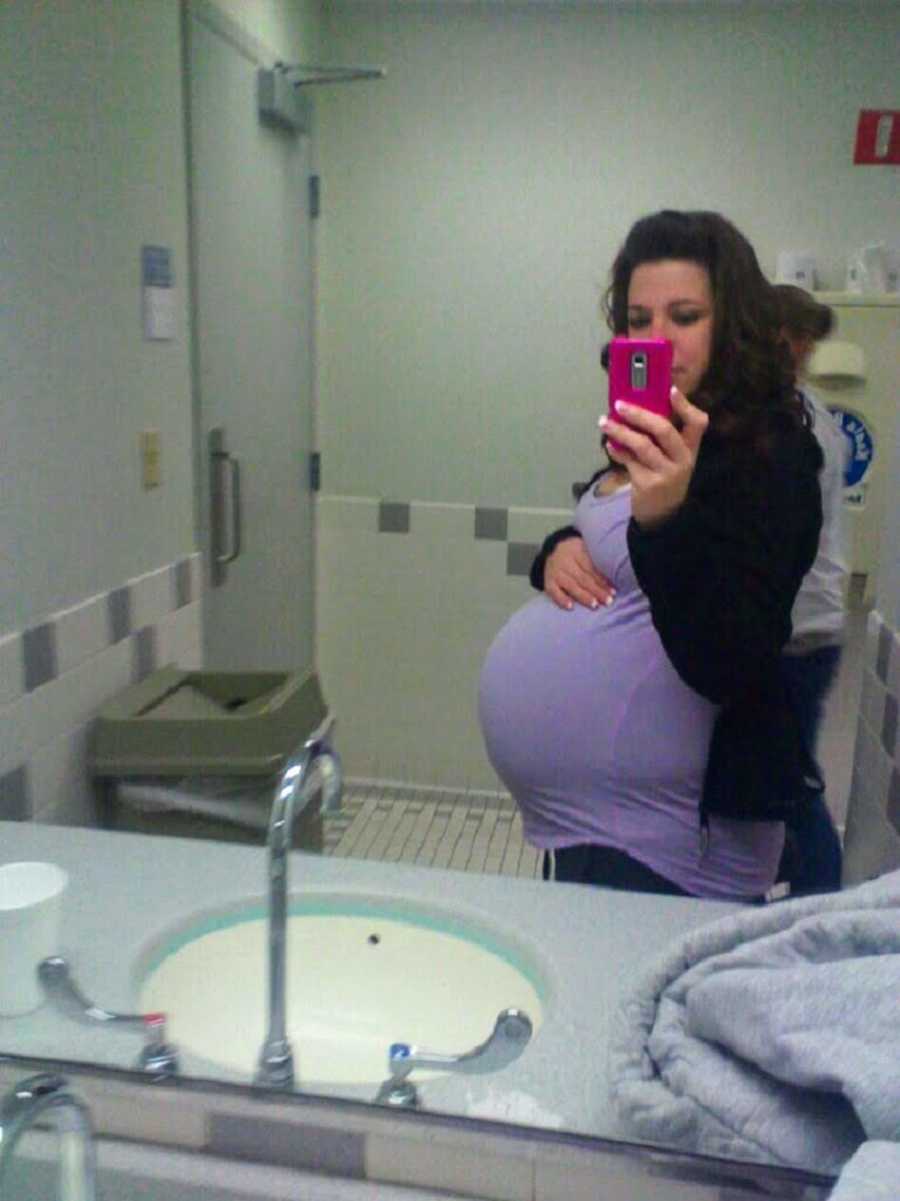 I was scheduled to deliver via C-section on February 14, 2011, but according to my son, we just couldn't wait any longer to see each other and I went into labor on February 12. My entire birthing plan including the cremation plans for my baby boy at the hospital were all thrown out the window. My contractions were a minute and a half apart before I even knew I was in labor and called 911. This was the first time my family had left me alone my entire pregnancy, to my surprise they were picking up my Grandpa from the airport who had flown in from California for his first grandson's birth.
My mom walked into my hospital room with enough time to change and be escorted to the Operating Room. Baby A, Ashton, was born at 8:15 p.m. at 6lbs. 4 oz. Baby B, Noah Preston, was born at 8:16 p.m. weighing 18oz. The conflict of emotions we felt in those moments are indescribable. The relief and joy I felt when I heard my beautiful baby's cry was immediately robbed by the sorrow and tears knowing there would be silence when Noah would be pulled from my womb. I don't remember the recovery process at all, I think my emotions had been so overwhelming that I blocked moments in time out completely.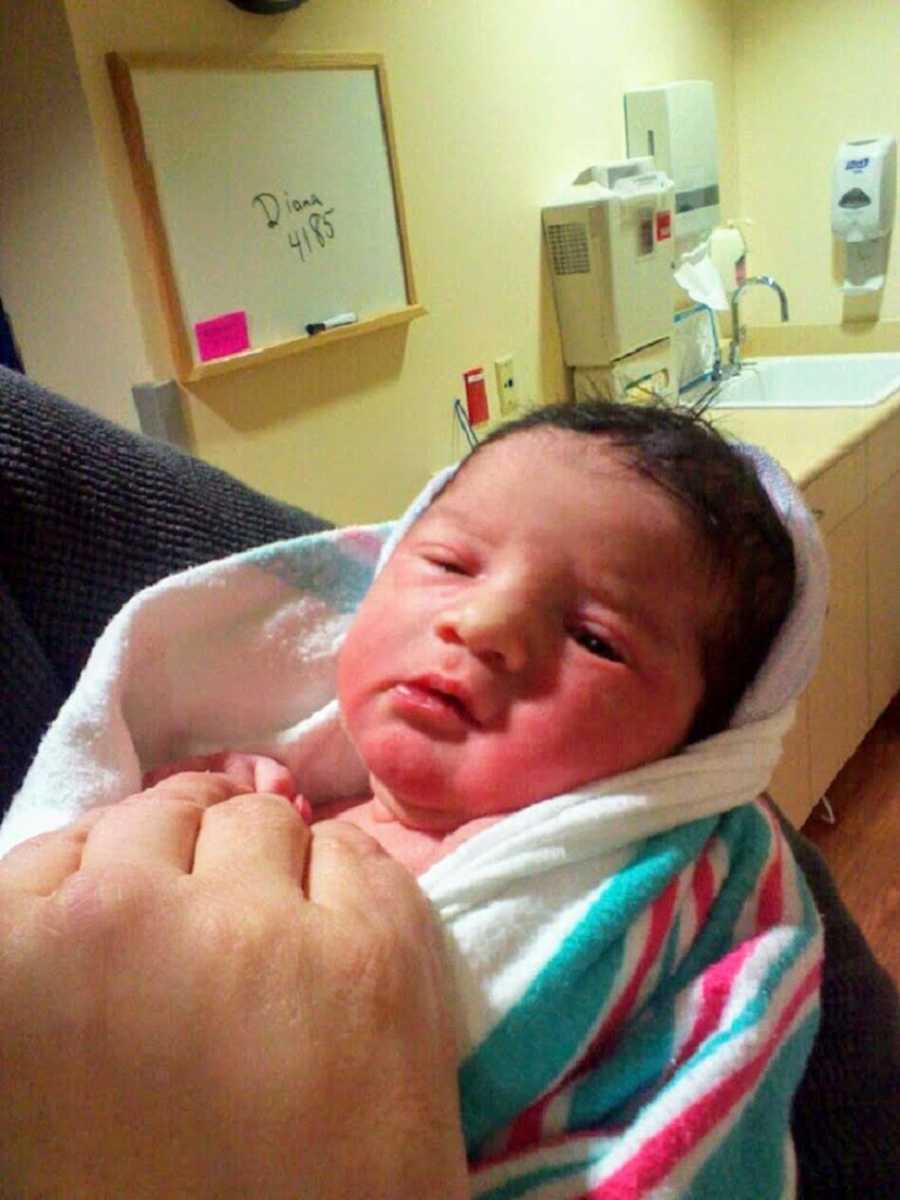 I had originally arranged for a photographer from Now I Lay Me Down to Sleep to come to the hospital to take photos of my sweet angel. Due to the emergency delivery, this fell through, but God had a beautiful angel of a nurse working in L& D that evening who had her camera with her and took photos of my family and I with both of my boys without a second of hesitation. I have a memory box with his ashes, his footprints in ceramic, his clothing and blankets, and his photos. We also have special matching bears that were given as gifts for both of the boys.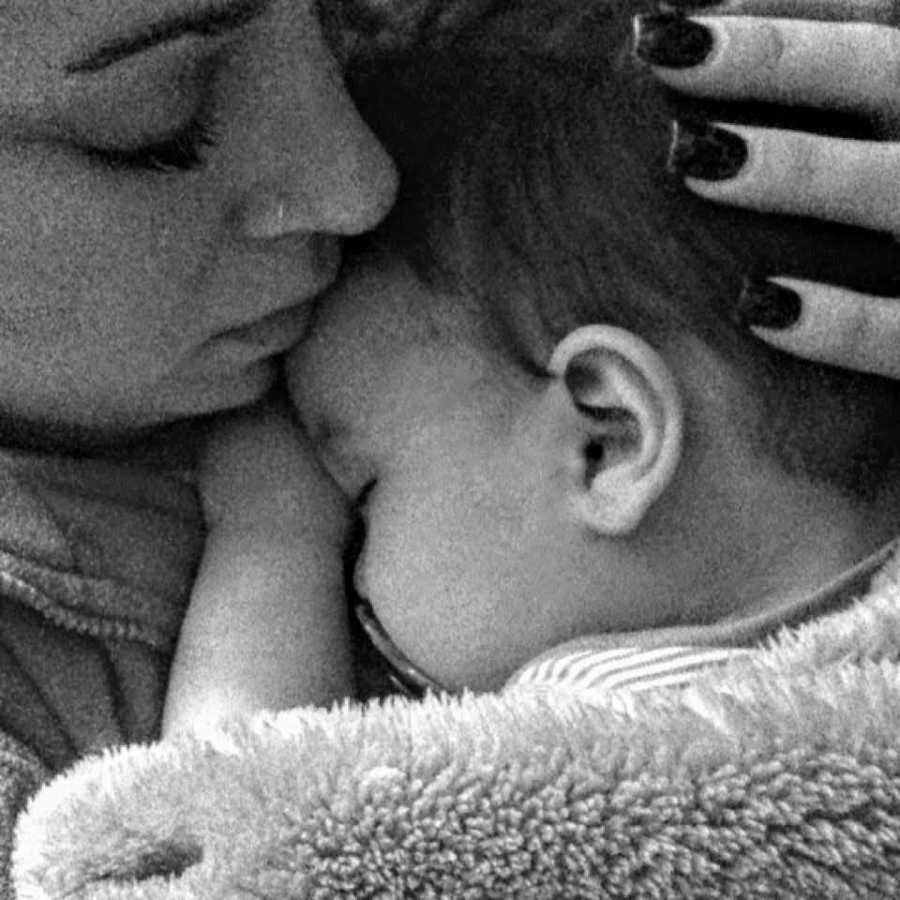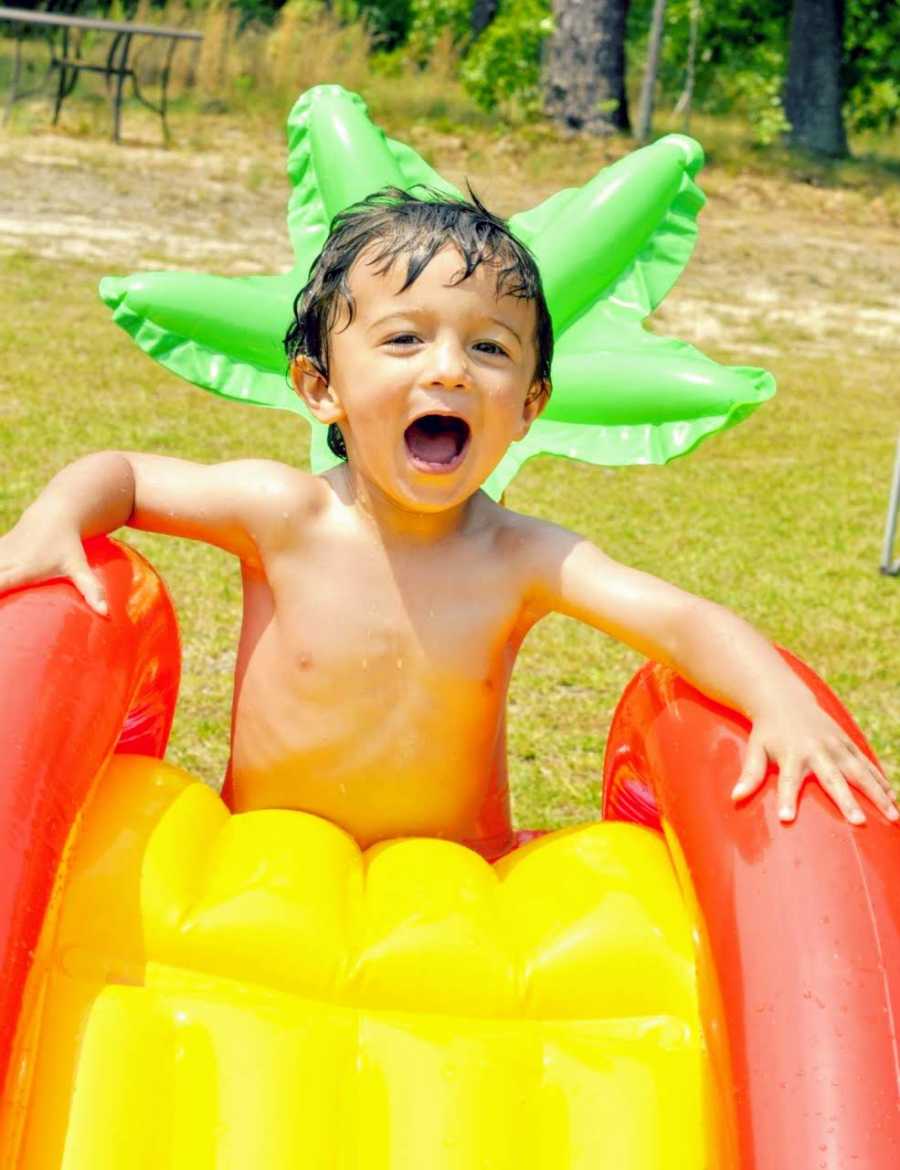 I am blessed to have a gorgeous, kind, compassionate, funny, and intelligent little boy that has made my life more complete than I could have ever imagined. We speak of his brother often. We talk about his guardian angel, look at his pictures when Ashton asks, and we talk about how life might have been. We laugh and we cry and sometimes the loss hits me in the most unexpected ways. But I am always sure to thank God for the blessings in my life, for the lessons this has taught me, and for bringing me back to my spiritual journey.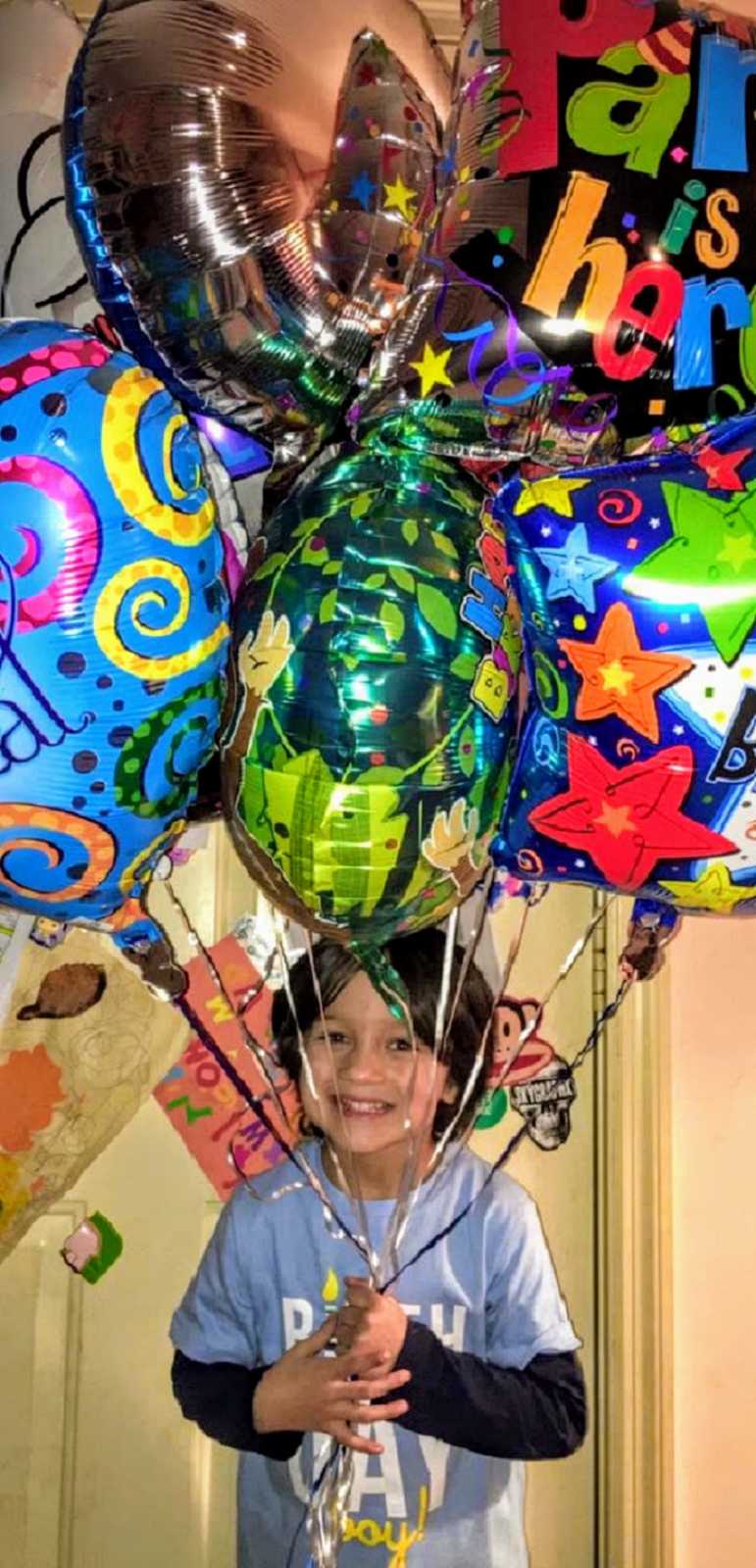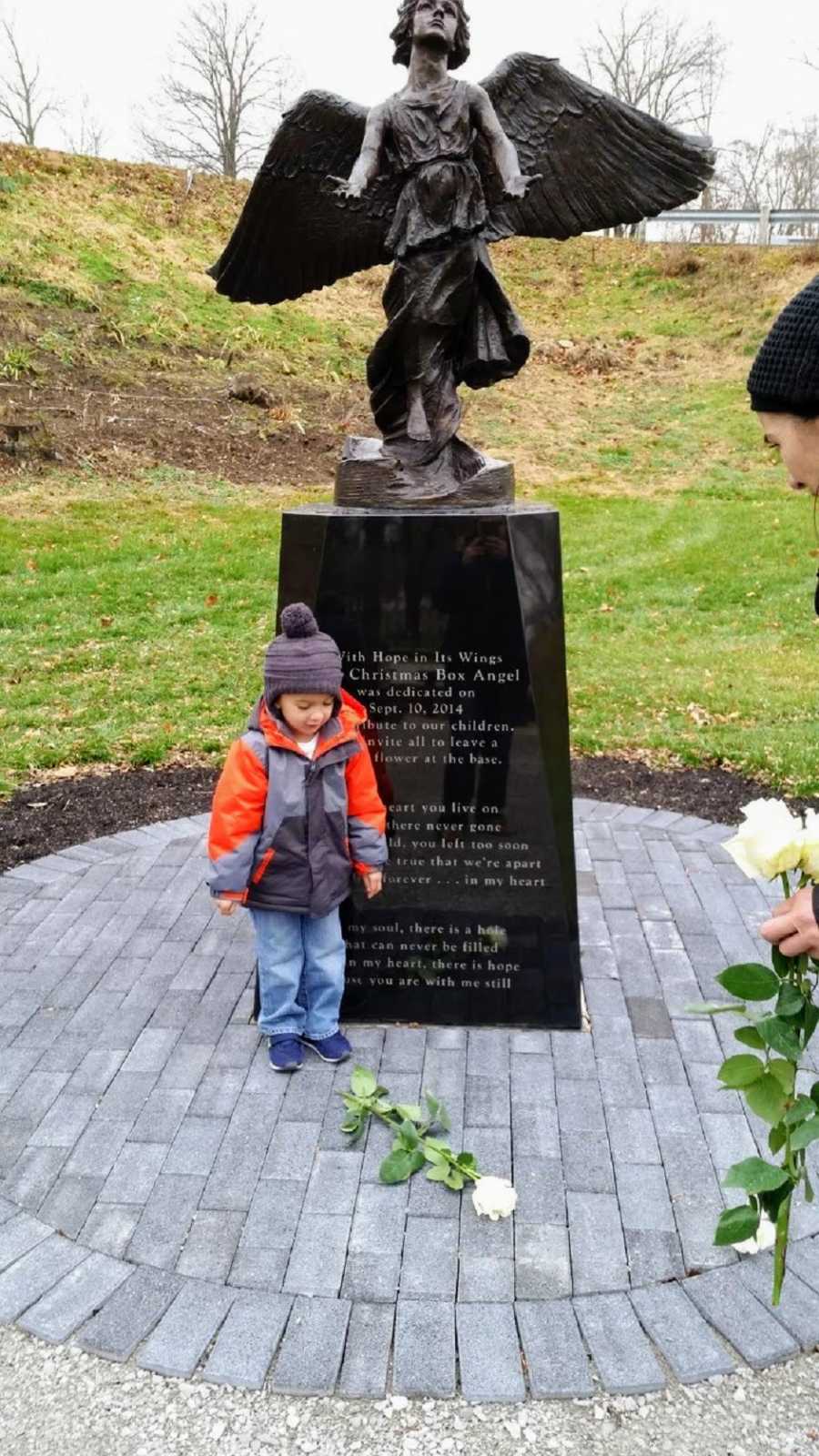 I am a firm believer that everything happens for a reason, and although we may not have the answers now and it doesn't necessarily make sense, he has a plan and one day we will be shown why our path has been laid for us as it was."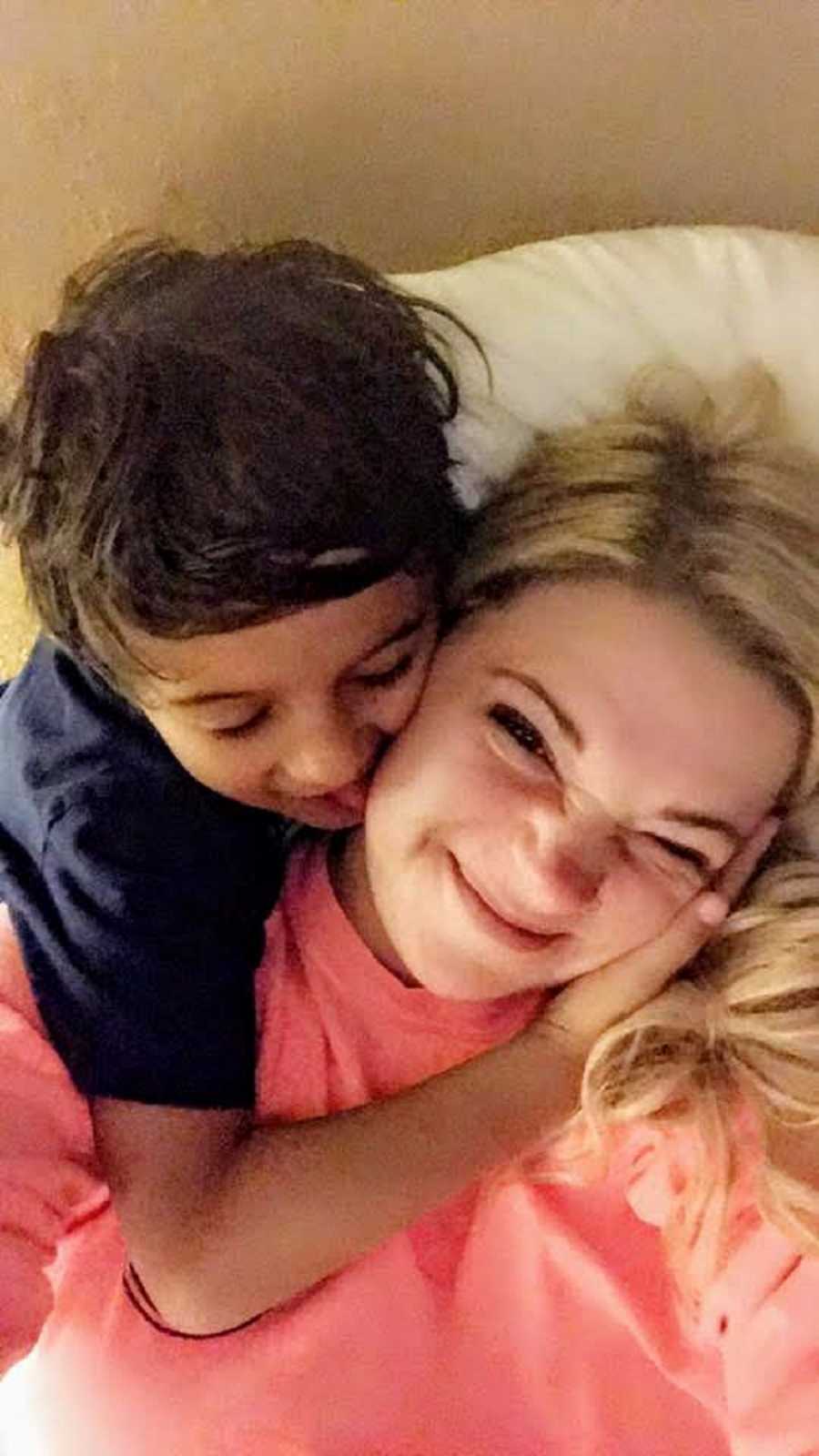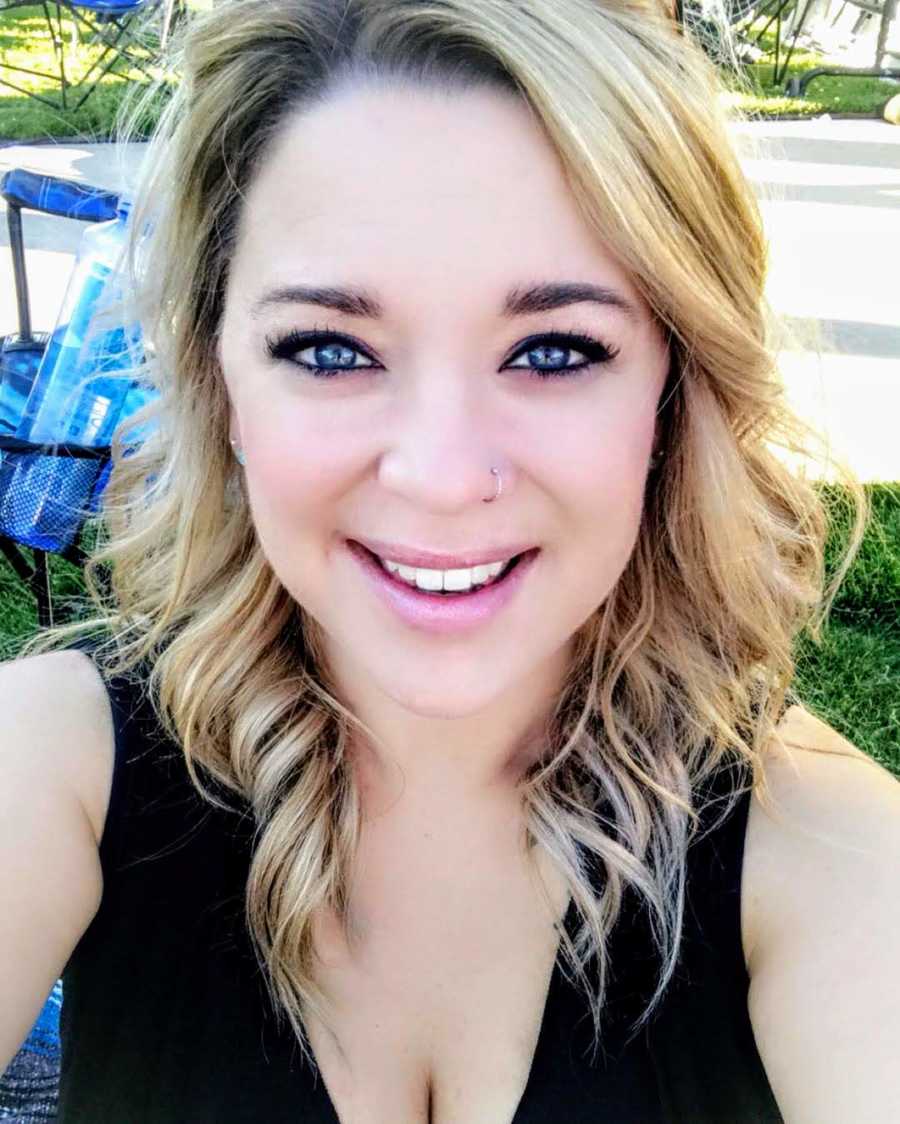 This story was submitted to Love What Matters by Natasha Flaugher of Palmdale, California. You can follow her journey on Facebook and Instagram. Submit your own story here and be sure to subscribe to our free email newsletter for our best stories.
Read more stories like this:
'Please, Courtney. Don't leave me!' I rocked with her motionless body. I just wanted to die so I could be wherever she was.': Young woman loses identical twin to Addison's disease
'Babe, are you serious?' My wife's body was shaking. She nodded, in tears. 'You're pregnant? Oh my Gosh!': Father brought to tears after learning wife is pregnant 3 years after loss of twins
Provide hope for someone struggling. SHARE this story on Facebook to let others a community of support is available.