"Grief is a strange concept that most people can't put into words until they experience a loss for themselves. Is it a pain? Of course. Is it an emptiness? Absolutely. What about a longing? Check. Is it anger? Despair? Yup, it's both these things. Losing Alyssa at the age of 20 in November 2011 to an accidental drug overdose checks every box and then some on this grief checklist. It was unbelievable to lose someone this beautiful and kind, someone who was just starting out, and even after all these years, it still feels unbelievable that she is gone. It still feels like at any time, she could pop up from around a corner and say, 'Hey, what did I miss?' Grief is so strange.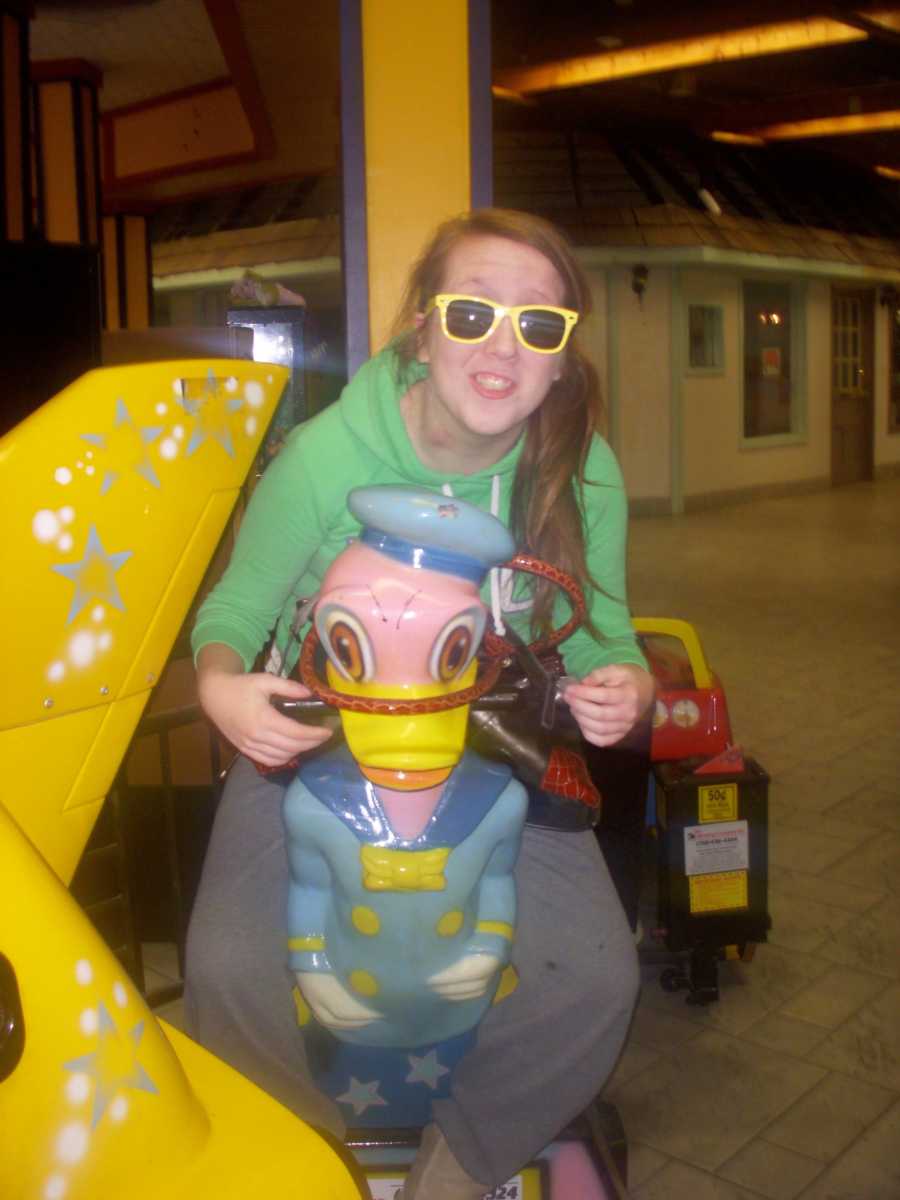 To know Alyssa Noelle Audette was to be a part of a small group of people that got the rare opportunity to be in her light. She loved hard and if you were in her circle, you were in. She had your back. She protected you fiercely and would follow you to the ends of the earth. She spoke with a deep understanding and always seemed like an old soul. She gave the best advice, and even though she had her own struggles with panic disorder and anxiety. She would always want the best for you, and would give you every last inch of her own energy to make sure you were okay. It's rare to find these qualities in people, and Alyssa really incorporated all of them. So her loss, those first days, and months and years, and even now, are hard and sad. Even with wonderful things happening in our lives, there is always this piece that is missing. This piece that can truly never be filled. Some days, that piece feels like it weighs a thousand pounds. Other days, maybe only twenty pounds.
What can one do when holding onto this type of pain? It's heavy, and at times, soul crushing if you think about it too hard. We often feel that grief is like having heavy rocks in your pockets. So after some time comes the thought of, 'What can we do?' What can we do with this empty piece?' These heavy pockets. Perhaps we can crawl underneath our covers and never come out? And while some days that is what we do, we tried to think of what we could do to honor her memory. Honor the magical person she was.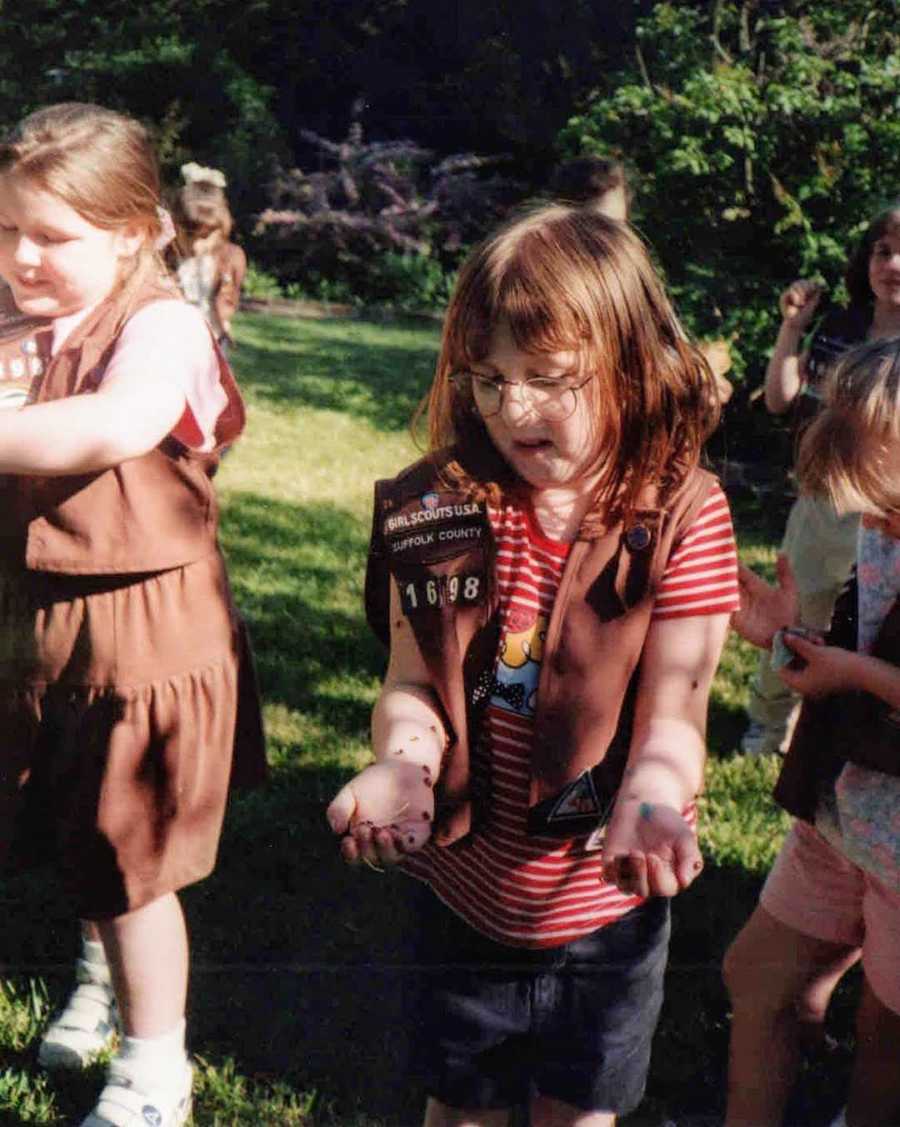 After an encounter with a friend who sent us a picture of a ladybug rock, we learned about The Art of Connecting-The Kindness Rocks Project. How fitting. Our grief is like rocks in our pockets, and here comes the knowledge of this group who paints rocks with inspirational messages and leaves them out in the world for others to find. We thought why not take part in this. Being creative, making something beautiful to channel our grief and pain into, and hopefully helping someone else in the process. This seemed like a good plan to us. At that moment, Alyssa's Wishes was born.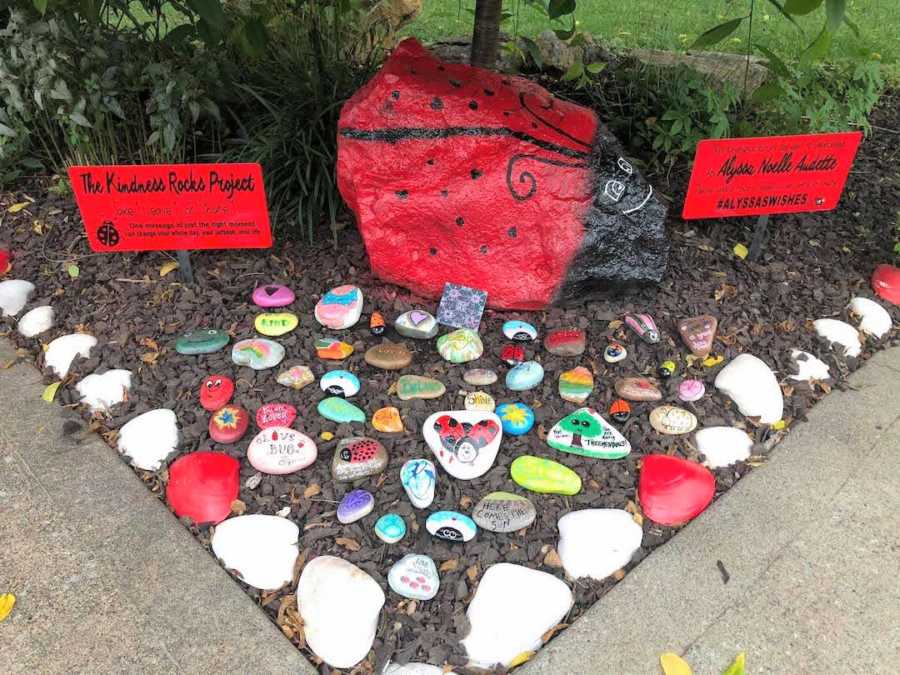 Alyssa's Wishes was born out of a place of darkness, but has grown into this magical and bright spot in the cracks of our broken hearts. Alyssa's Wishes is part of the The Kindness Rocks project, and our mission is to share random acts of love, kindness and inspiration in her honor through painting rocks. We believe that the right rock and message will find the right person. We will take quotes we like to hear, or if we are making rocks for a specific event or person we can cater to what they need. We have dropped rocks at so many locations, and with the help of our kindness warriors, our rocks have traveled the world. Our website alyssaswishes.org has a map that is constantly being updated to show the far lengths our rocks have traveled, and it gives us a little peace to know Alyssa's spirit has reached so many corners of the world.
Besides us painting rocks, we have many kindness warriors that either paint rocks themselves and send them to us to put out in our rock garden or leave them out in their own communities. We make sure to have the hashtag #Alyssaswishes on each rock so we can search on social media and see where these rocks end up. It's really moving to be a part of other people's lives, whether it is in hearing their own stories of grief, or hearing about how they found a particular rock and it made their day a bit better. It's truly incredible. This journey has brought us so many new friends and experiences like talking about Alyssa on The Today Show, or having paint parties in our front yard. Each opportunity is a reminder that Alyssa's memory lives on.
The more we talk about her, the more other people get to know who she really was, her energy spreads. It's a gift to us that people get to hear her name and hear her story. When she passed away, we found a bucket list she had written, and one of the things on it was to travel. She did not get to do so on earth, but now, she gets to do just that. It's poetic and heartbreaking, but it makes us happy that one of her dreams is coming true.
We started to brainstorm new ideas to keep Alyssa's memory alive, and we specifically wanted to do something extra special to honor Alyssa on her birthday. So last year on July 15th, we decided to add a little free library next to our rock garden called The Little Ladybug Library. Opening this during the pandemic, when traditional libraries were closed, made our little free library its own special destination in our community. Ladybugs were one of Alyssa's favorite animals, so we thought this was a fitting way to honor her love of reading and all creatures. People come and take a book, or maybe a few, and then when they are done, they can bring them back for another person to borrow.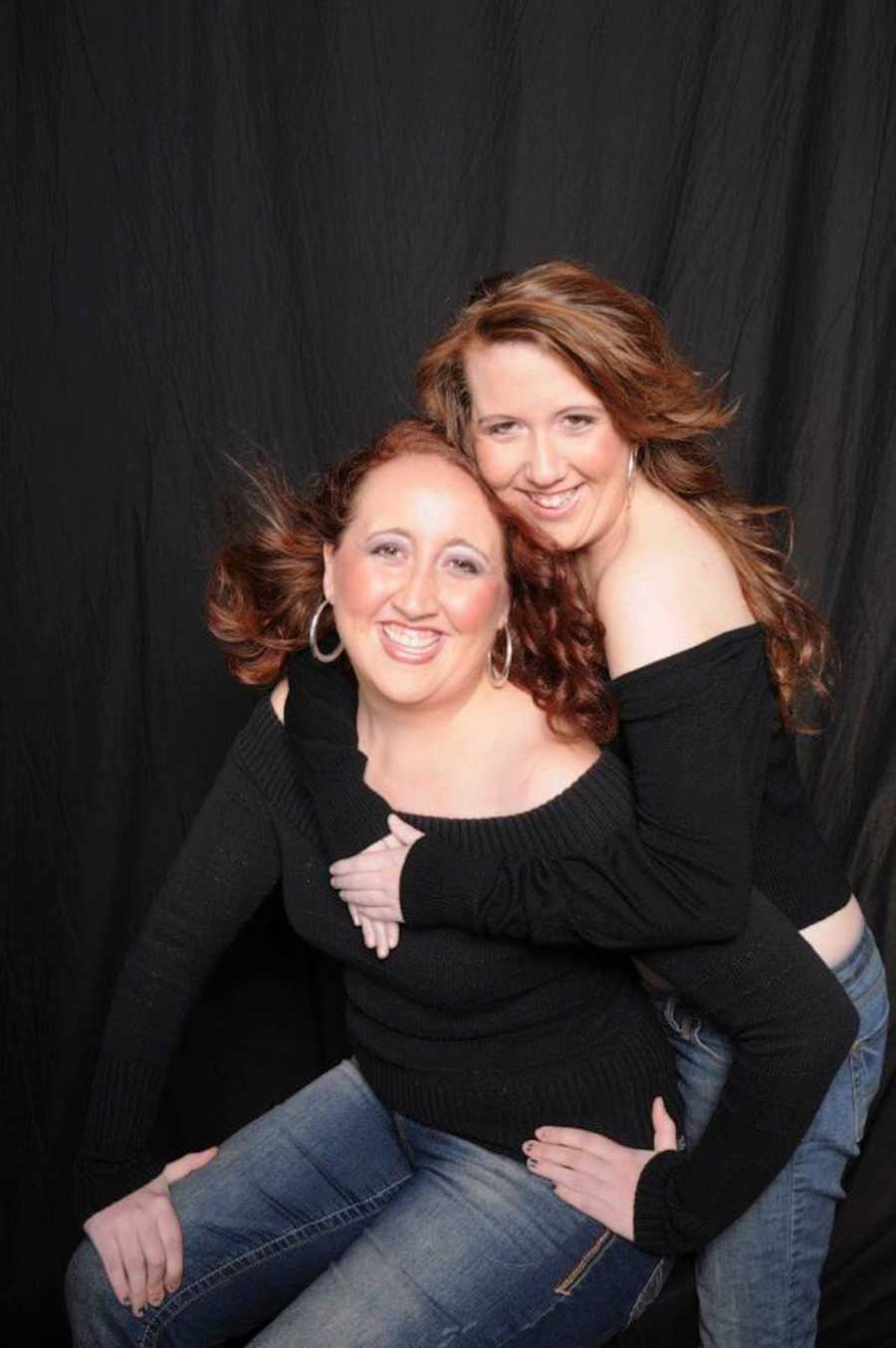 We were gifted a bench from our friends at Project Happiness LSMO so now you can come take a book and sit and read for a bit before continuing with your day. The Little Ladybug Library has been a staple in our community, and it continues to grow and make an impact. We just recently partnered with Amy Pedersen Harris to help fill other little free libraries in our area with the help of youth in our community. Amy has created a way to promote literacy, kindness, and community service with this program and we are so excited to be able to spearhead it with her. Each adventure or new path brings us new friends, new ideas, and most importantly, continuing the legacy of Alyssa Noelle Audette.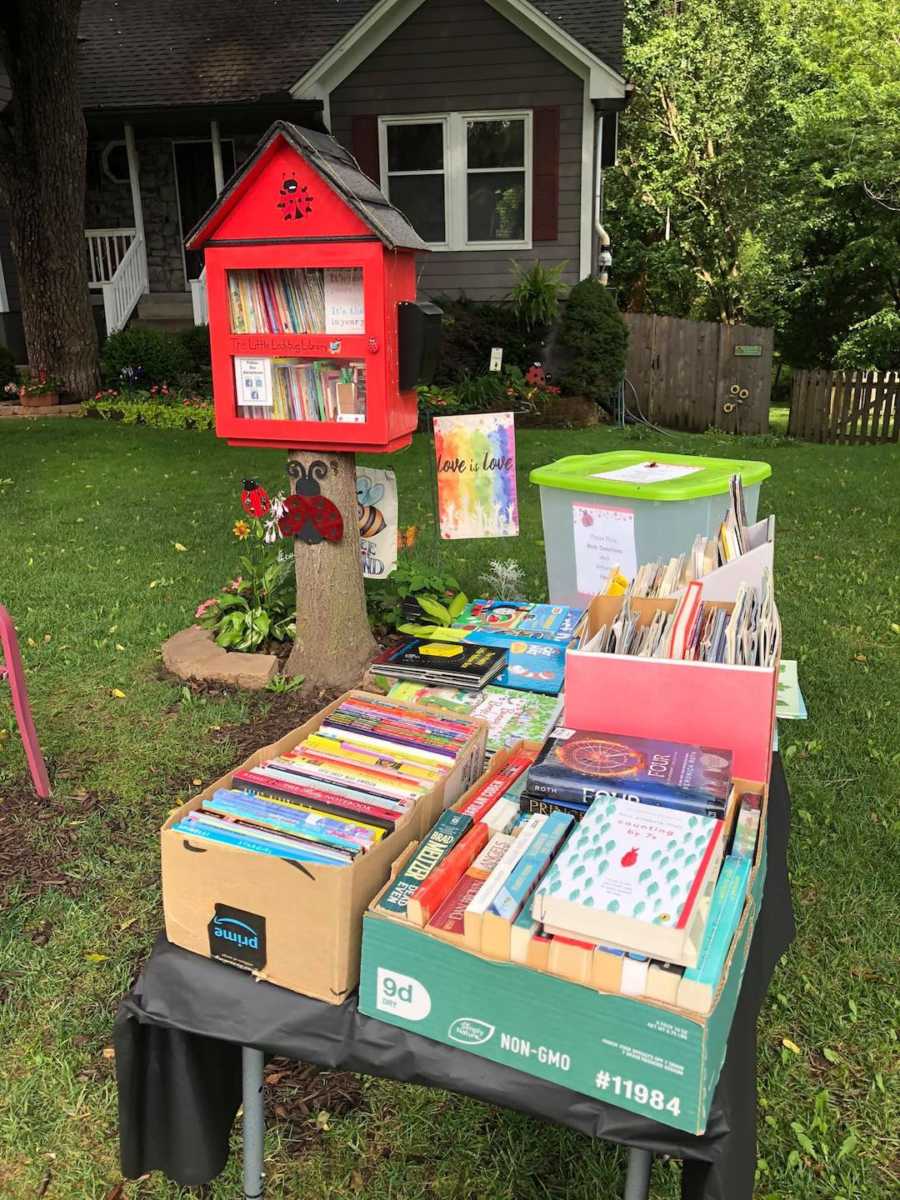 It's incredible what one encounter with a ladybug rock has grown into. We are honored to spread a bit of kindness into the world each day whether that be a rock or a book. It takes nothing to be kind. We have learned that most people are in need of that. We are grateful that with our mission we are able to channel our grief into something poetic and beautiful. To help others while they are helping us is a gift we didn't know we needed.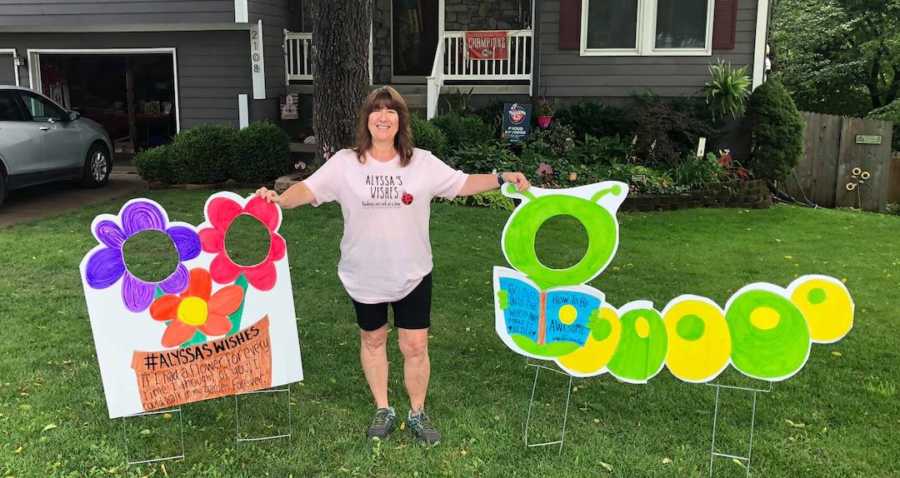 If you would like to check us out please follow us on instagram at AlyssasWishes, Facebook at AlyssasWishes715 and Twitter at AlyssasWishes15. For what's happening at our Little Ladybug Library you can also follow the LittleLadybugLibrary on Facebook. If you are interested in seeing the travels of the rocks please check out the hashtag #AlyssasWishes and our website at www.alyssaswishes.org. We are so grateful for the love and support that has continued to shine on us in our times of darkness and our grief. Kindness can truly radiate light in those broken places and we are so grateful to shed some brightness in Alyssa's name. Remember that you are not alone. There is love and kindness out there and even when you feel pain or the weight of your grief. We hope you remember that you are important. You are special. Just like Alyssa. You matter. We are so grateful you are here. Keep going. Never give up. We believe in you.
Much love,
Alyssa's Wishes"