"2020 has been quite the year so far. Seriously, it has felt more like a decade than a year and we're not even towards the end of the year yet! I know so many people are hurting in so many different ways right now. Things have been so up and down for everyone, I know.
There's a saying, 'Kindness never makes the front page of the newspaper,' but I wish it did. The world could definitely use some kindness right now or better yet, we need some kindness in 2020 because it has been the year of all years.
Unfortunately, COVID is still going on and our senior and elderly population haven't been able to carry on with their normal lives. They could really use someone to make them feel special at this time when they can't always see their family and loved ones. We have to remember even though more and more things are opening up, our seniors are at the highest risk for complications from COVID. They are still playing it safe and mostly staying home.
My local mom's group decided to host a car parade for our local senior care and memory care facility. Normally, we meet for playdates and at local parks but that is also on hold with COVID. We still wanted to do something as a group and do something meaningful. We normally visit our local senior care and memory care center on all the major holidays such as Halloween, Christmas, and Valentine's Day.
It seems crazy we visited for Valentine's Day in February! I remember my oldest son, who is 2 and a half, sneaking cookies off of the party tray while we passed out Valentine's Day cards to the residents the kids made. My son decorated all of his with Elmo stickers and stars. With these uncertain times, we have to get creative. Plus, we were really missing our seniors. It feels so surreal we haven't visited lately and how fast things changed.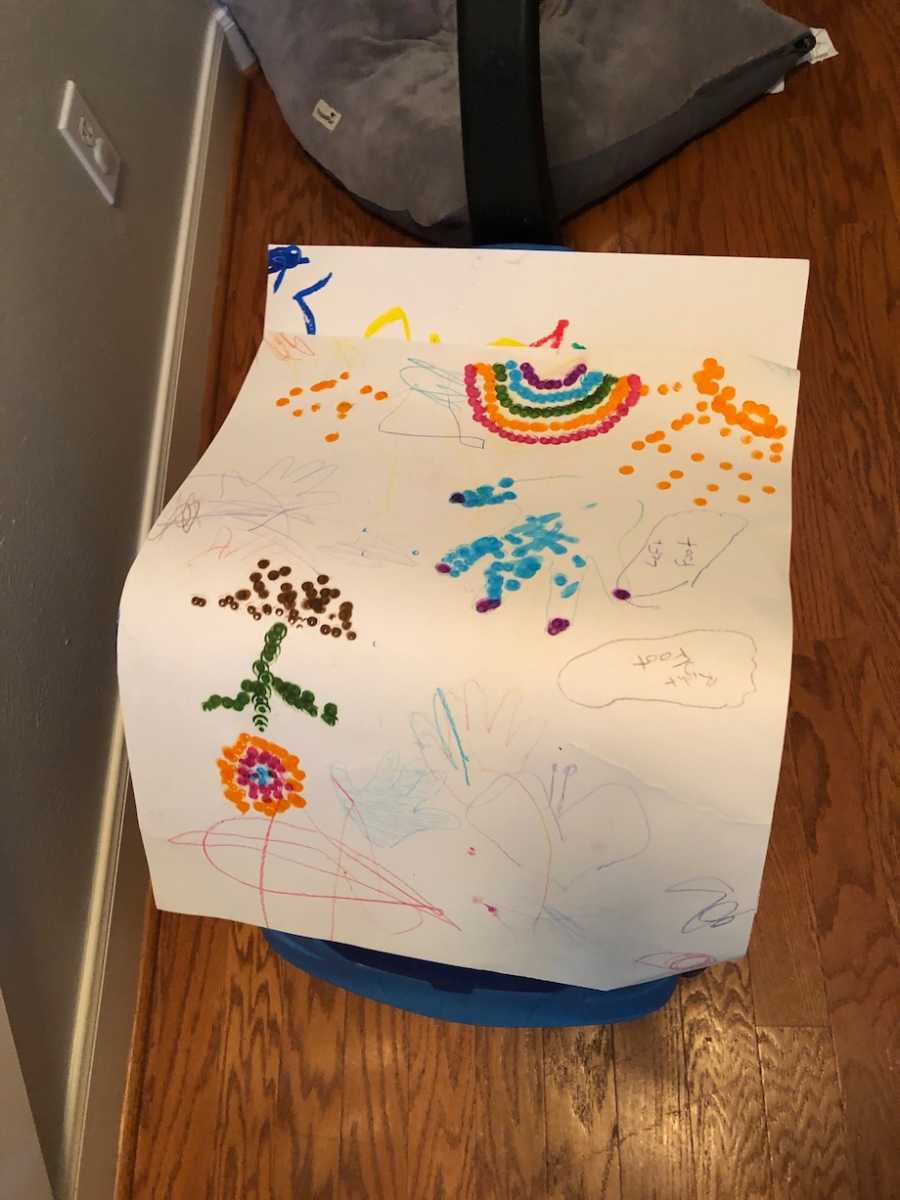 Hosting a car parade was awesome because we were able to do it in a completely socially distancing way. Breaking up the monotony of every day and being inside all the time was a huge morale booster for the residents. It was also good for us mamas and our kids.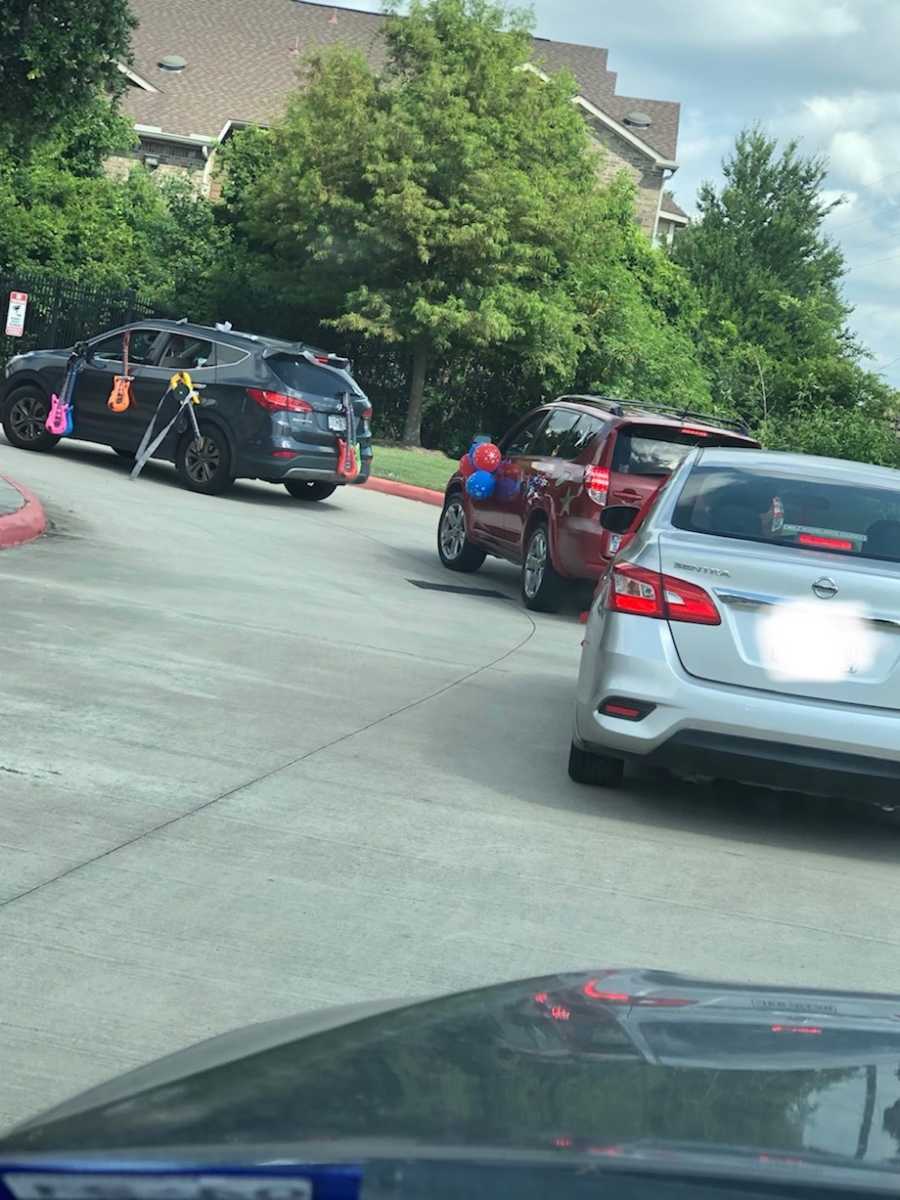 As a mom of two toddlers, it isn't always easy going anywhere. It can be really stressful dealing with tiny people's tantrums and getting all of those little shoes on but I find whenever we finally get to wherever we are going, it ends up being worth it. There were so many waves and smiles from everyone involved. It was so worth it.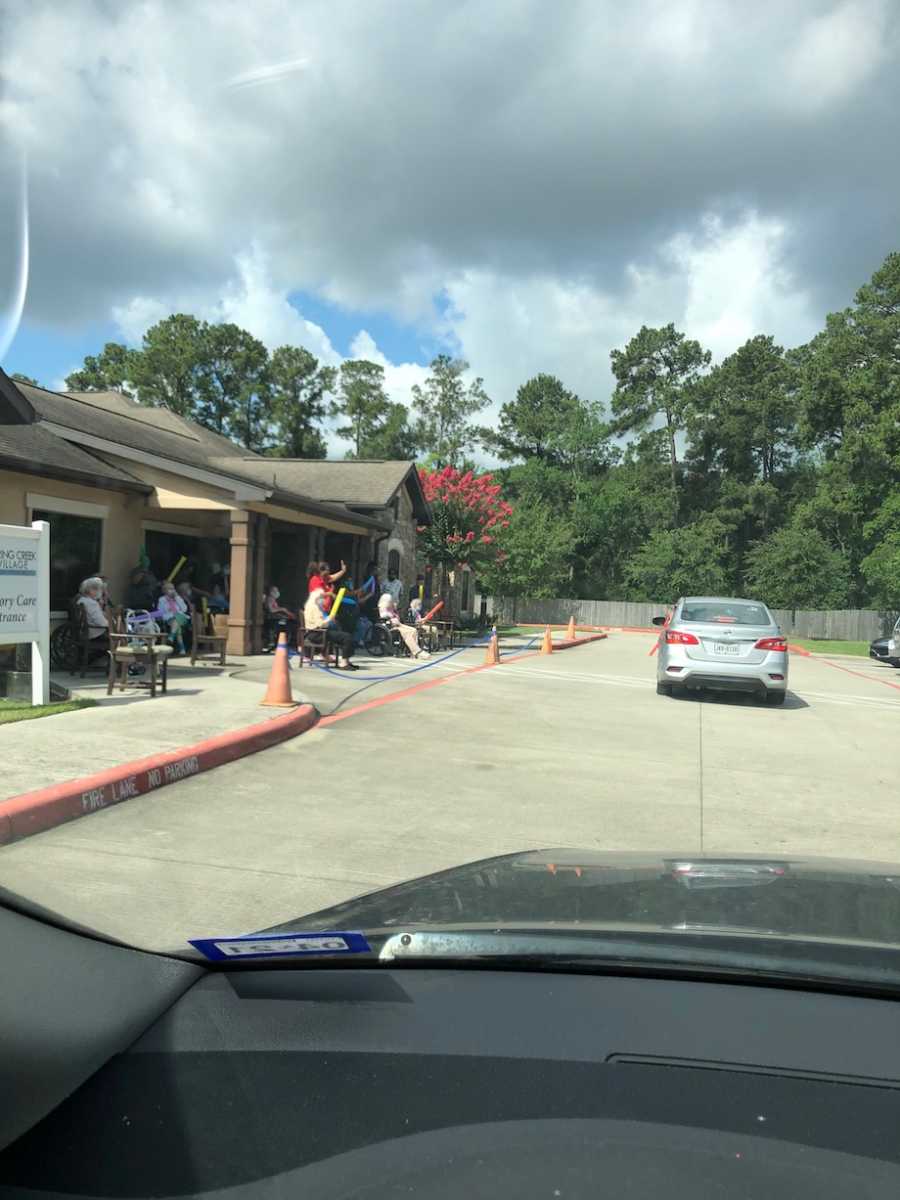 It can be so easy to find yourself getting into a negative or self-centered loop when you are at home all day, every day and I don't know about you, but I live in Texas and it is HOT. Like, really hot. It can be hard to keep my kids occupied all day and having an art project for them to do. Plus, a morning outside of our house (even if it was in the car) was not only a blessing for the seniors we visited but for us too. It really is nice to break up the monotony of being inside every day. It begins to feel like that movie Groundhog Day after a while.
We had a ton of fun letting the kids help decorate the cars and doing a car parade. We did two big poster boards and the kids filled them with their artwork. We traced hands and feet, did dot markers, and made a flower and a rainbow! We hung streamers and stars too. Other moms decorated their cars with bees, hearts, milkshakes, and guitars. We even had a few people with classic cars show up, which was awesome! The 1950s vintage cars were really cool to see and I hope it brought back good memories for some of the residents.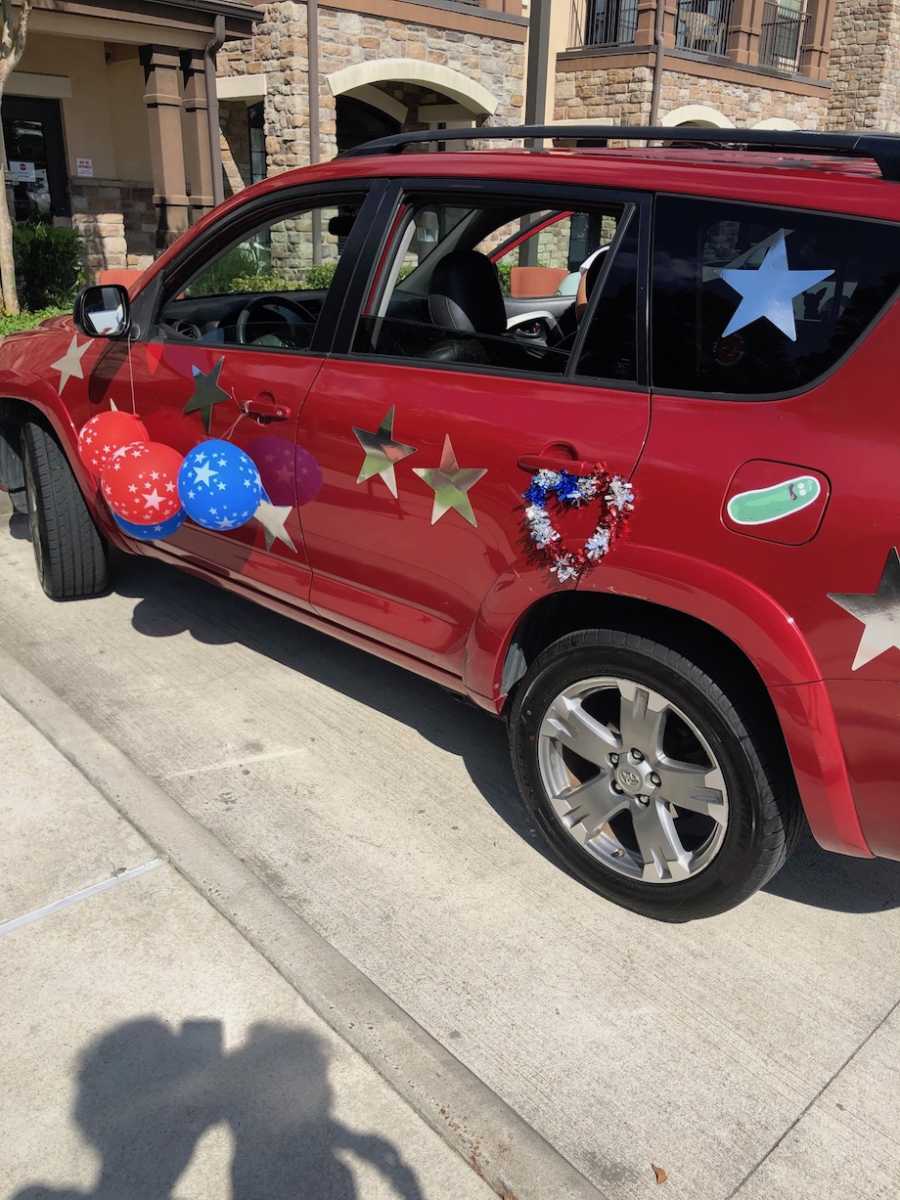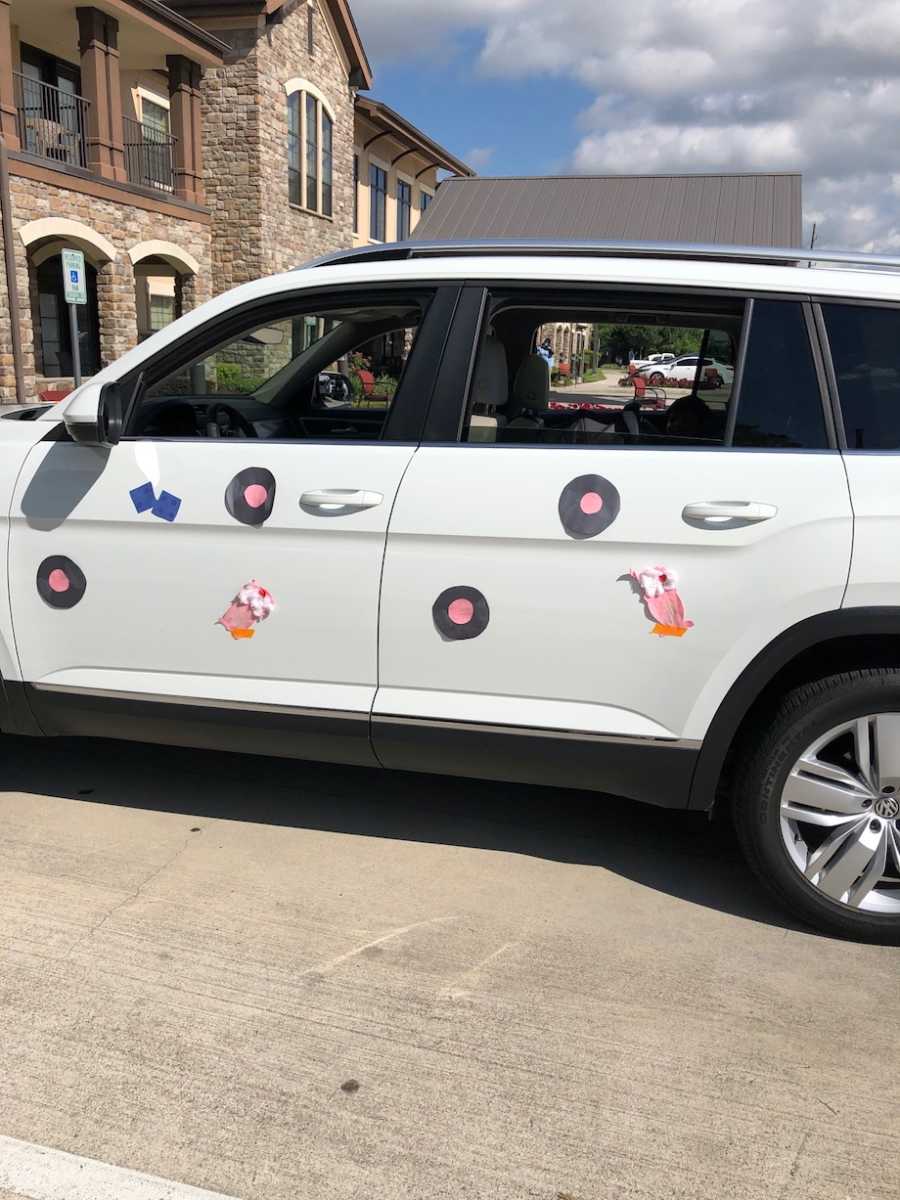 The best part was we got to love on them from our cars and send lots of smiles and waves. We also got to teach our children it is important to be generous with your time and to always be kind.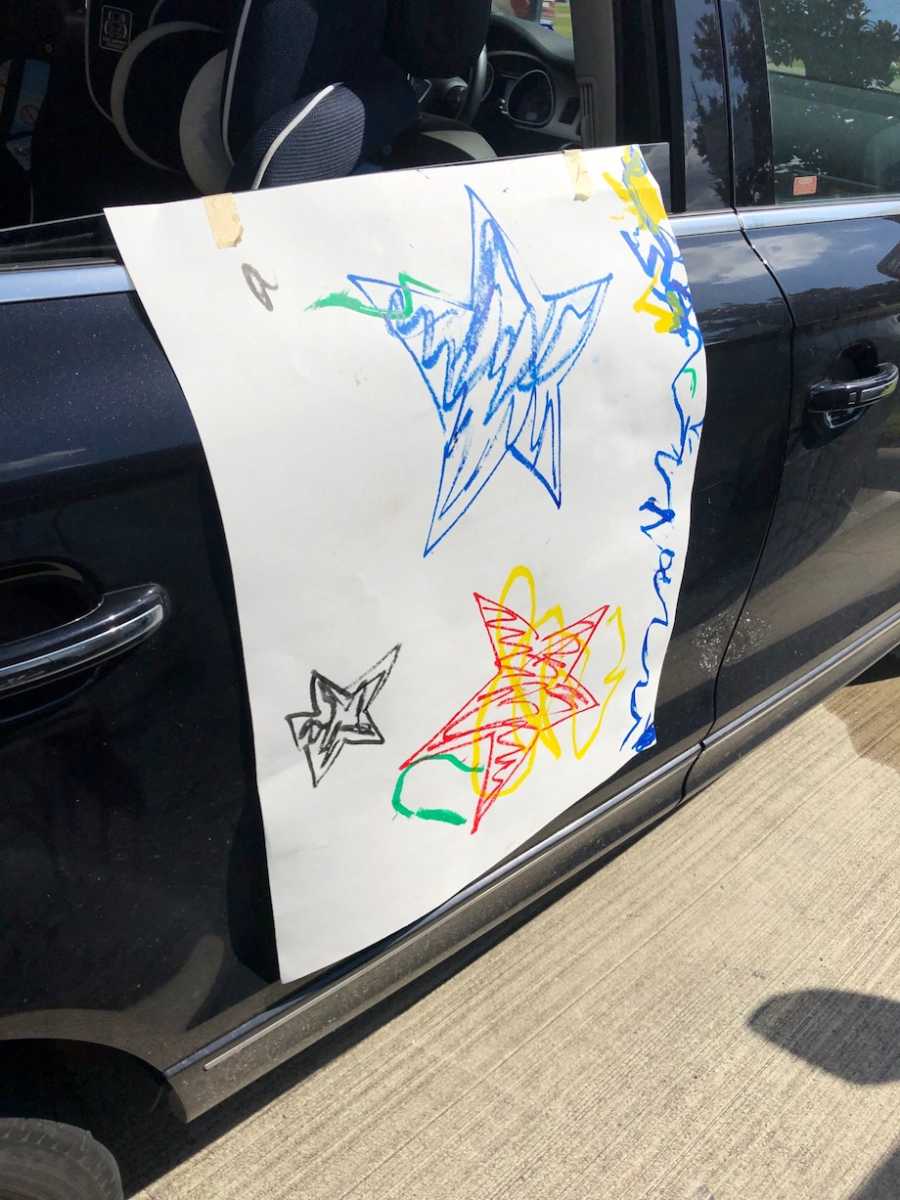 As much as we enjoyed going, I don't want to tell you all about our parade for the credit of my mom's group (even though it is a pretty awesome group). My group wanted to share our story to inspire others to do the same in their local communities. The world really needs some extra love and kindness right now.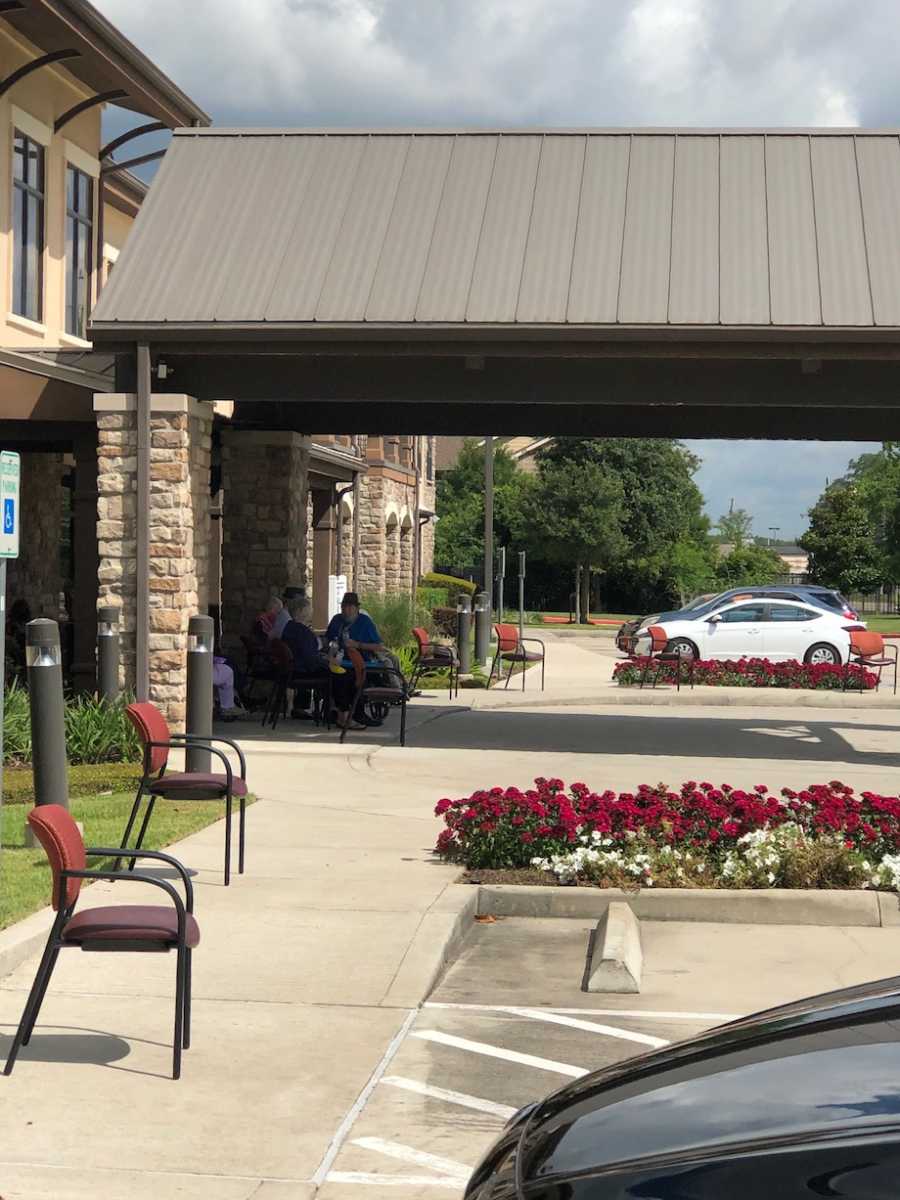 If you aren't currently meeting with your bowling team, mom's group, book club, little league, running club, or whatever you're into because of COVID concerns, please consider spreading some kindness and hosting a car parade for your local senior center. Since celebrations don't look the same as they did last year, car parades have really taken center stage. There are tons of car parades these days for birthday parties, baby showers, and graduations so why not try out one more for our seniors who could be feeling a little lonely?
You can totally do a car parade in a smart and socially distancing way. There's no need to even leave your car so there is no risk of spreading any droplets. Even though you can't physically be next to the people you are celebrating or visiting, it still makes them feel special by seeing the effort you put into everything. Plus, your friends, family, or group will have a ton of fun decorating your cars.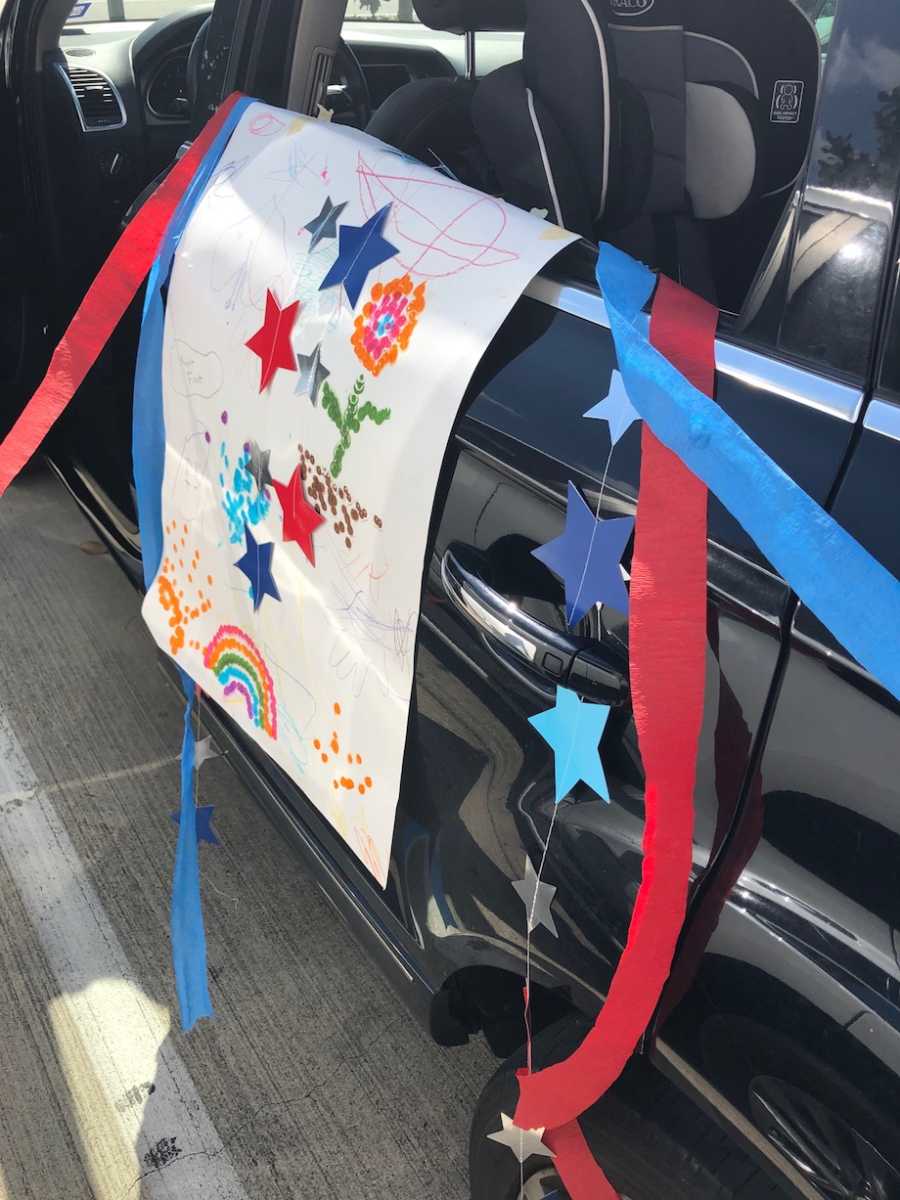 There are so many fun themes you can do. Hosting a car parade is a great way to unleash your creative and artistic side. Plus, it's a great way to keep the kids busy for a little bit while you're trying to survive a crazy hot summer and deal with COVID at the same time.
Maybe it feels out of reach to do something but everyone can do something, even if it's just something small. Maybe hosting a car parade isn't your thing but please don't forget our seniors right now! At the very least, be the reason why someone smiled today and brighten someone's day. As the saying goes, kindness is free so sprinkle that stuff everywhere!"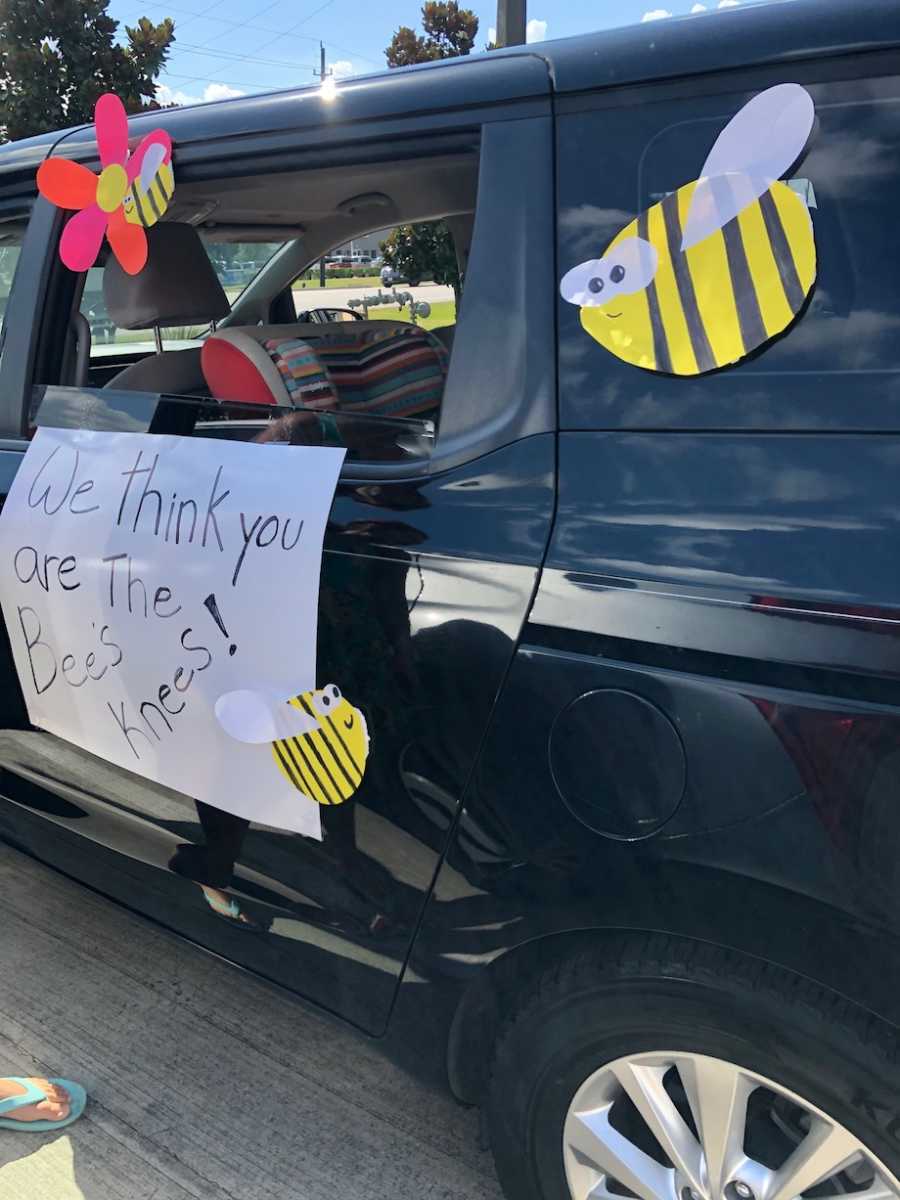 This story was submitted to Love What Matters by Audrey Wood of Two Pink Peonies. You can follow their journey on Instagram. Submit your own story here and besure to subscribe to our free email newsletter for our best stories, and YouTube for our best videos."
Read more stories from Audrey here:
'If you look at the back of my car right now it looks like I'm overly prepared, but this stuff isn't for me.': Woman starts supply drive for elderly during coronavirus outbreak, 'We can't all do everything, but each of us can do something'
Read more stories about acts of kindness:
'Today I cried. Not because I'm stressed out or scared. I cried because of a 92-year-old man.': Woman says 'forget about the 75 rolls of toilet paper you think you need and think about the 92-year-old man'
'An 80-year-old woman cracked her car window and explained, in tears, 'We're afraid to go in the store. We don't have any family to help us.': Woman urges 'offer help to anyone you can' during coronavirus hysteria
Do you know someone who could benefit from this story? SHARE this story on Facebook with family and friends.