Watching a dog go from agony to living his best life is one of the most rewarding aspects of animal rescue.
Mission Paws'ible rescues sick, abused, and neglected dogs from the streets of Bali in Indonesia. They don't have a physical shelter yet, but they're raising funds to build The Healing Centre to give these dogs a place to decompress and heal after they've been plucked from deplorable conditions.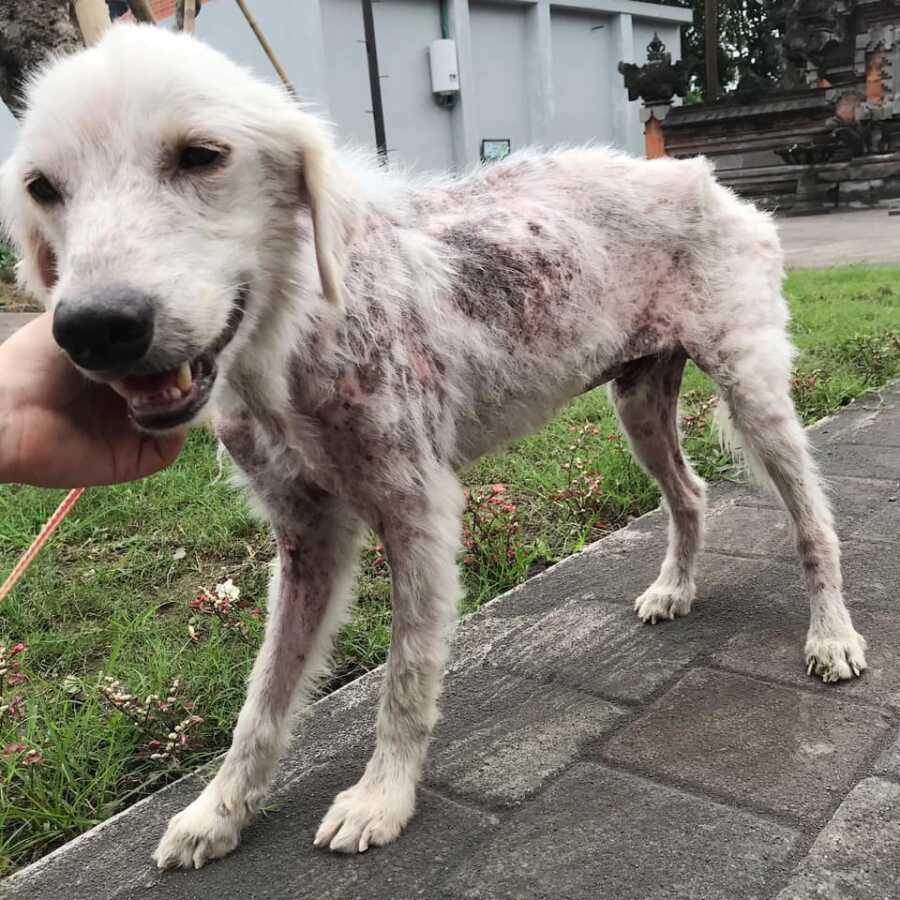 In September 2020, Mission Paws'ible workers were called by a woman named Marta. The kind rescue worker had found a 3-year-old dog whose entire body was covered in a painful skin infection. The dog, called Bobby, had an owner, but it was clear that the owner didn't take care of him at all. Thankfully, rescuers convinced the man to surrender Bobby to them, and his healing journey began.
This story originally appeared on InspireMore.
"It seems he has not been washed in a matter of months not to mention the skeletal frame he has," rescue workers wrote on Facebook. "His ears were beyond putrid with a pungent smell. A 5 minute clean and his ears a[re] fresh and clean. A 20-minute bath and he smells and feels so much better. It doesn't take money or education to see this dog needs just the basic care to live."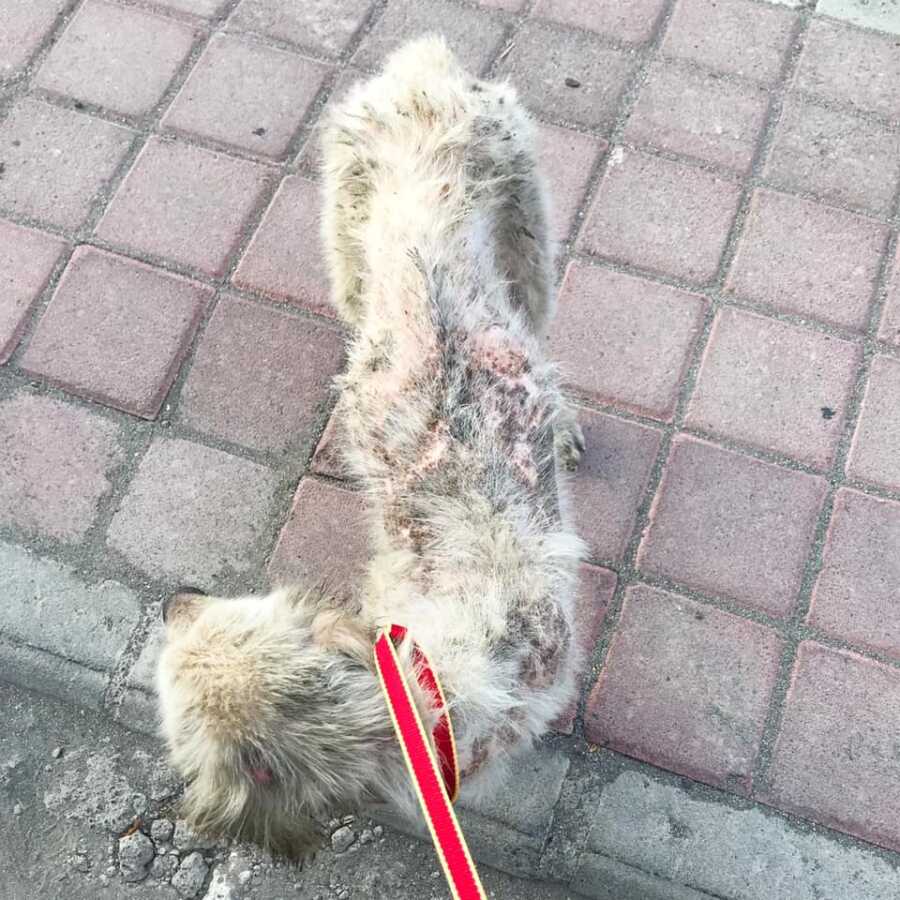 They took Bobby to the vet, where he was diagnosed with a bacterial and fungal skin condition and double ear infections. Aside from those conditions and being painfully thin, the dog was in good health. Mission Paws'ible reached out to their network of foster families and selected Tara and Mark. The couple immediately fell in love with the dog's sweet nature and kind, gentle eyes.
"They nursed him from the brink of life and took care of him when just his smell could have repulsed a person," said Mission Paws'ible founder Prue Barber. "I couldn't have imagined how hard it would be to support Bobby's rehabilitation, but every day has been an adventure and learning lesson with him and I've been so supported by his foster parents. Sometimes looking at Bobby makes me want to run up and hug him thinking about the transformation he's undertaken."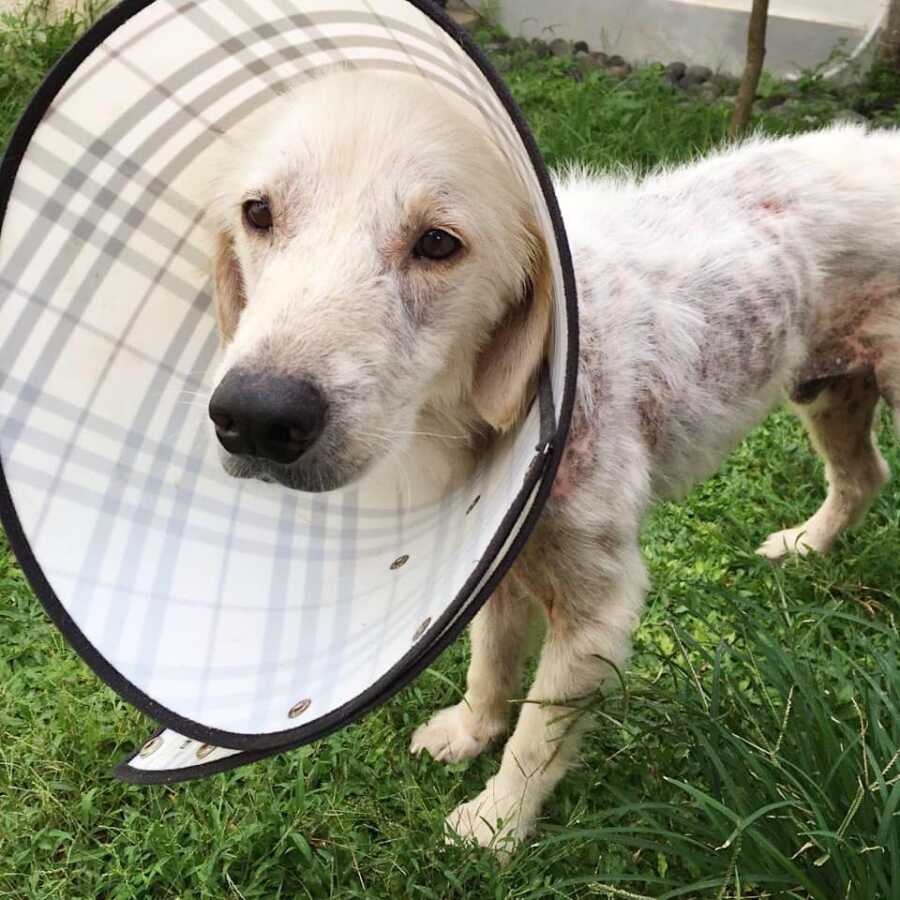 After nearly a year of good food, affection, and sunshine, Bobby was finally adopted by his forever family. His rescuers say that his new family are the lucky ones — this is one wonderful dog!
"My favorite thing about Bobby is how sweet and gentle he is," Bobby's owner said. "I'm impressed that despite being treated poorly by people in the past, he still is able to receive and give affection."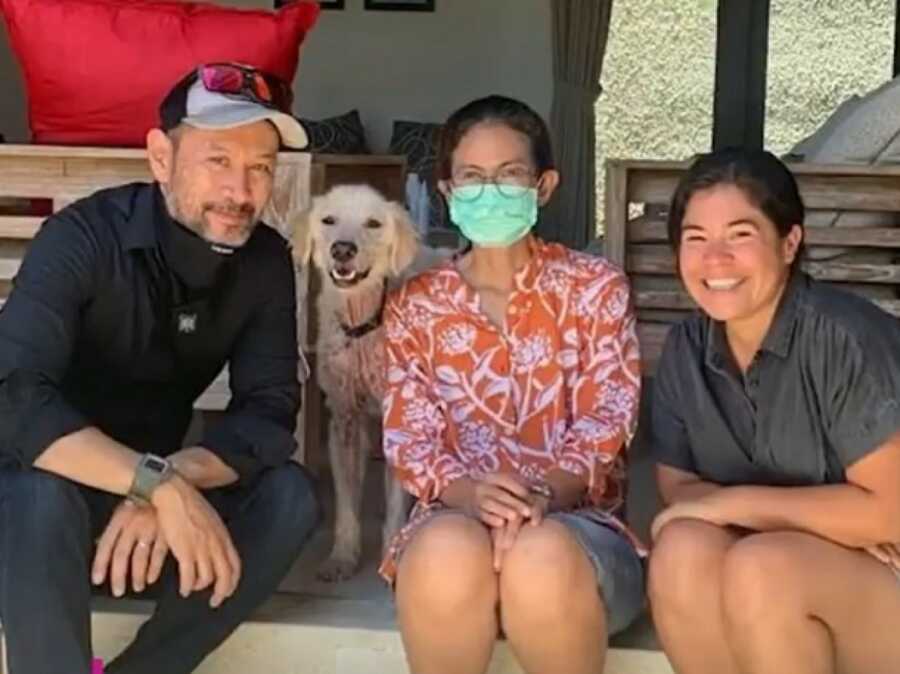 It took a while, but Bobby finally looks like a golden retriever! It's heartbreaking that he had to go through such pain for the first few years of life, but we're so grateful he's getting all the love and belly rubs he needs now.
This story originally appeared on InspireMore. Submit your own story  to Love What Matters here, and be sure to subscribe to our free email newsletter for our best stories, and YouTube for our best videos.
Read more stories like this here:
'Dogs Are Family Too.': Hero Puppy Rescues Newborn Baby Abandoned In Garbage Dump
'We couldn't think of a better forever home.': Old Navy gifts mannequin dog to 5-year-old boy with autism
Golden Retriever Is So Gentle With Baby Bunnies That They Adopt Him As Their Mama
'Dogs Are Family Too.': Hero Puppy Rescues Newborn Baby Abandoned In Garbage Dump
Help us show compassion is contagious. SHARE this story on Facebook with family and friends.