"It was August 10, 2013, when I first met Mark. I had just gone through a really bad breakup, which attracted him to me even more. We met in the evening at our city's waterfront after reconnecting on Plenty of Fish, an online dating site. I hadn't seen him since high school.
He was a big guy, roughly 6 feet and 300 pounds. Just my type. He was wearing a black hoodie, shorts, and his classic black and white Reebok zigzag runners. We walked around for about two hours, talking and checking out the new additions to the marina. Later on in the night, we went to Boston Pizza and shared some nachos before calling it a night.
I was instantly in love with his hazel eyes. He had a huge smile and a loud, bellowing laugh. His hair was cropped extremely short and his face was scruffy. I'm not one to claim love at first sight, but, for me, it really was. My attraction to him was 100% genuine. He was always incredibly kind and doting on me. Anything I needed, it was mine. At the time, I didn't know he was grooming me.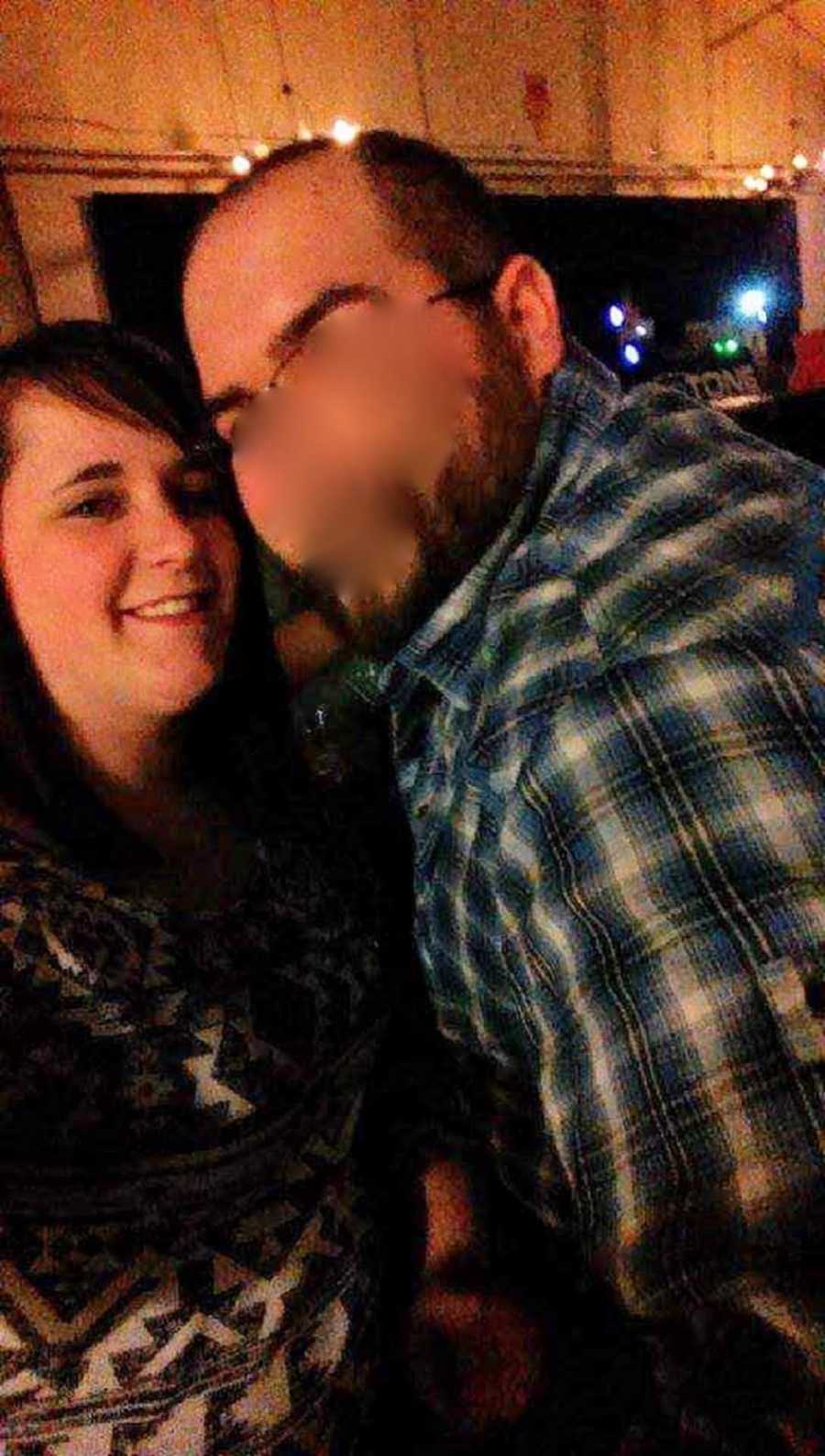 In September of 2013, I found out I was pregnant. .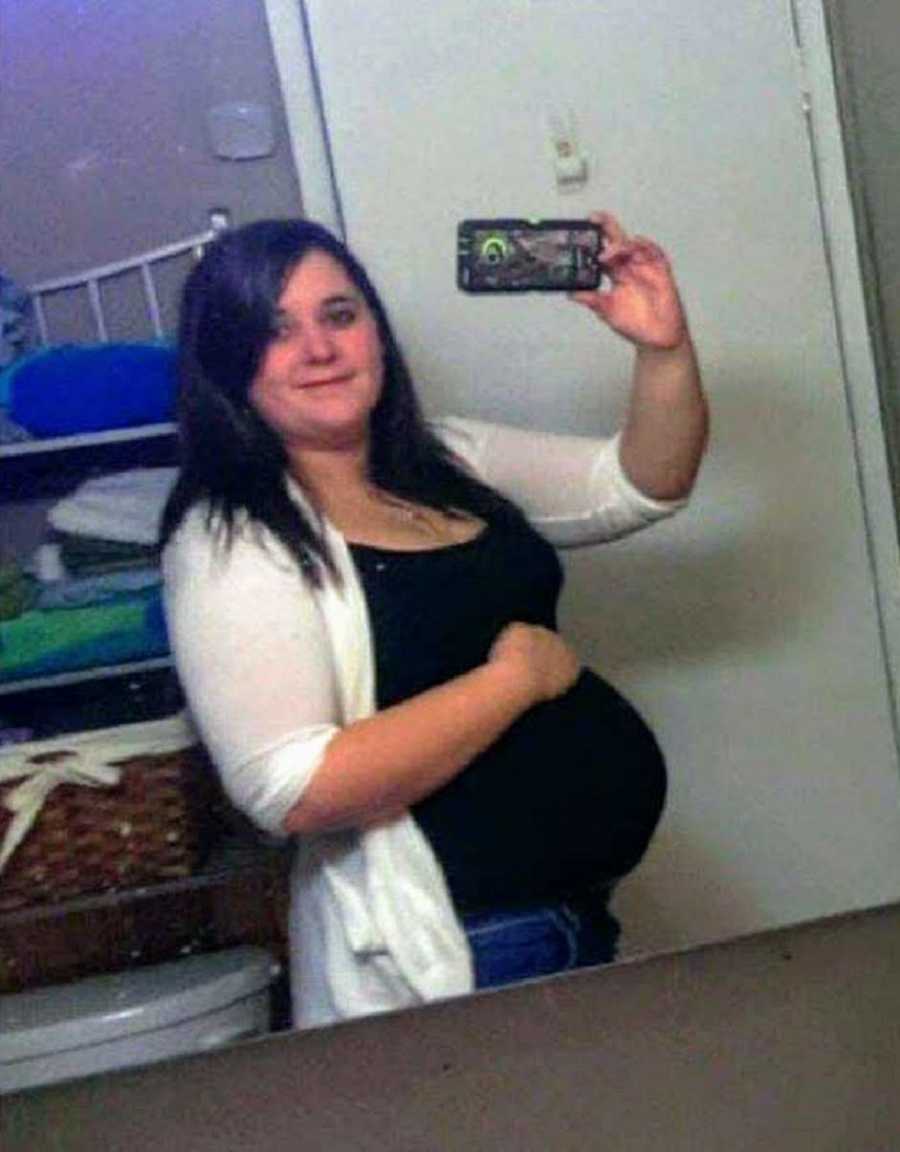 Mark bought me flowers and gave me his undivided attention. I moved in with him in March of 2015. This is when my life changed forever.
I was pregnant with my son Logan and had already had one boy named Bishop. I had no money to my name and nowhere to go. I didn't only want Mark. I felt I NEEDED him. Today, I'm highly convinced it was his plan all along. Things were rocky almost instantly.
At first, he was patient and slow, like a lion stalking its prey. He started being passive aggressive towards me whenever I'd try to communicate with the father of my boys, although we had only been strictly talking about normal co-parenting stuff like school updates. It was mild at first and I thought it would go away. But it didn't.
Then, quickly, Mark started becoming possessive. I wasn't allowed to communicate with my previous partner at all. 'Your father is toxic. You can't see him either,' he told me. To him, everyone was toxic. I didn't even get to see my grandma while she deteriorated from Alzheimer's.
He made sure to keep me around him and BUSY at all times. It got to the point where I didn't want to talk to my family and friends because I wanted to avoid fights. I quickly lost all of my friends and the few family members I was in contact with. He never had a problem with my babies. It was only with the people of my past. The control was his. I was his.
Between March and August, I tried to leave a few times. He was possessive, controlling, and both verbally and emotionally abusive. If I was on my phone, he was angry. If I wasn't, he'd accuse me of hiding something. When I was gone or asleep, he was sneakily stealing it and reading all of my conversations behind my back. There was absolutely NO winning at all.
He'd make me cry a lot. I was called every name in the book. Whenever I cried, he'd look at me and say, 'You're worthless.' Then he'd comfort me and apologize. Next thing I knew, he was laughing in my face. The cycle was endless. I remember thinking to myself, 'There's no way I can get out of this.' I thought suicide was my only way out.
I attempted to move in with my father, but he had a lot on his plate and it wasn't working out. Next, I tried to move into an apartment, but the rent was extremely high. Mark slowly made his way back into my life again. He started showing up at my job. I worked construction and he didn't like that I was working with men. He kept bringing me lunch and making repairs on my van while I was gone at work.
I moved back in with him in mid-august. I fell into his trap of apologies, acts of 'kindness', and excuses. During this time, I became pregnant with his baby even though we were always super careful. I was torn, I was broken, I was sad. I couldn't show on the outside that I was upset. I couldn't dare insult him by being scared to bare his child. I was afraid of the consequences if I did. Part of me considered getting an abortion. I even made the appointment but couldn't go through with it. In the back of my mind I thought, 'Maybe he'll won't be so bad anymore now that I'm pregnant.' But little did I know, it would hit a whole new level of terrifying.
In September of 2015, he physically assaulted me for the first time. He was mad at me, as usual. I can't remember what he was upset about this time. It could have been something as simple as me being late. He got mad at all sorts of things. Me not giving details of every single minute of my day, and I mean minute to minute. If a dollar was missing from my bank account. Other times it was because I went to the bathroom with my phone, forgot something on the grocery list, or wasn't giving him enough attention. If he drove by my job and saw that my vehicle was missing while I was out to lunch with work friends.
He began yelling at me and I yelled back. Then I left to go to the bedroom, wanting to remove myself from the situation. But he followed me in. He screamed within an inch of my face, grabbed me by the neck, and slammed me onto the bed and left.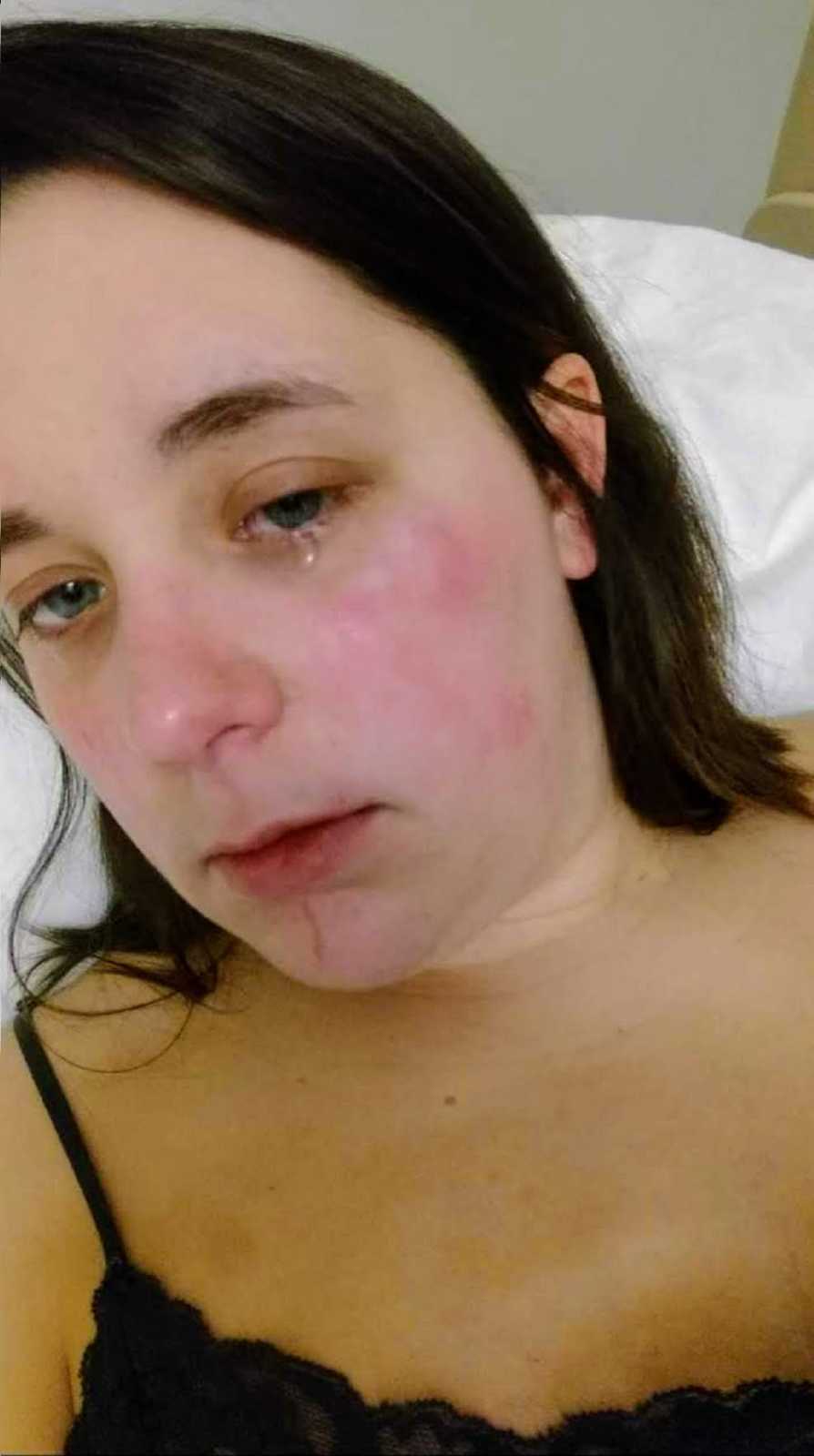 I left him… again. I tried charging him, but the officer I spoke to called Mark and he made himself the victim. He was always good at that. He told him, 'She punched me and then I pushed her away in self-defense.' My photo evidence and obvious shock proved insufficient to indict him.
I began couch surfing. I was pregnant, stressed, and trying my hardest to keep up with my twelve-hour work day and two boys. I started at Brad and Emma's and then moved on to my dad. Unfortunately, the landlord who lived below us was a chain-smoker and threw loud parties. It was no place for the health of my children. I wanted to go to a shelter, but Mark showed up, begging for forgiveness.
He started crying. He told me, 'My father was abusive and I'm so sorry I've acted the same way!' He told me it wasn't his fault and he was going to start anger management classes and counseling. 'I'll even look into being diagnosed. I think I'm a manic bipolar.' To women who haven't experienced abuse before, you may not understand how men like these become an addiction. They trap you in a cycle and you'll do almost anything to get back the 'good' man you thought you fell in love with. So, in December of 2015, I took him back.
Just one month later, in January of 2016, he grabbed my hair and pulled me to the ground. My body went completely numb. He told me he was going to kill me. 'I'm just waiting for our daughter to be born,' he said. Part of me just wanted him to finally do it. I wanted the pain and suffering to end.
In March of 2016, he berated me and public. We were standing in our local dollar store when he asked, 'Do you have the five dollars I gave you earlier?' I shook my head to say no. 'It's in the truck. I'll go get it.' But rather than allowing me to, he began to lose it. He shouted, 'You're a thief!' Everyone turned their heads and looked at me with shame in their eyes.
He didn't like how shaken I was when I got home. So, he sat up in bed and choke slammed me into the wall. He placed all of his weight on my eye socket with his giant fist. Then he grabbed my hair and jerked it back onto the bed. When I tried to breath, he stuck his fingers down my throat in an attempt to choke me, but I bit him. I vividly remember picking skin out of my teeth.
By this point, he grabbed me by the throat and threw me onto the floor. My brain began to blur and I partially blacked out. I just remember him ripping my entire shirt off of my body. I was in pain and screamed for him to stop. I curled into a ball, trying to protect my baby girl from his blows. Eventually, he kicked me out and refused to give me the car keys. I managed to grab my phone and quickly throw on some clothes before running out into the Canadian winter at midnight. I had nothing else with me.
I called friends to come get me and take me to the hospital. Because of my poor experience with the police, I didn't even want to attempt to charge him. I knew I was going to, but I just needed more time. I pleaded with the doctors. 'Please, don't call the police! Just take pictures.' I had a black eye, a gash on my back, and bruises everywhere.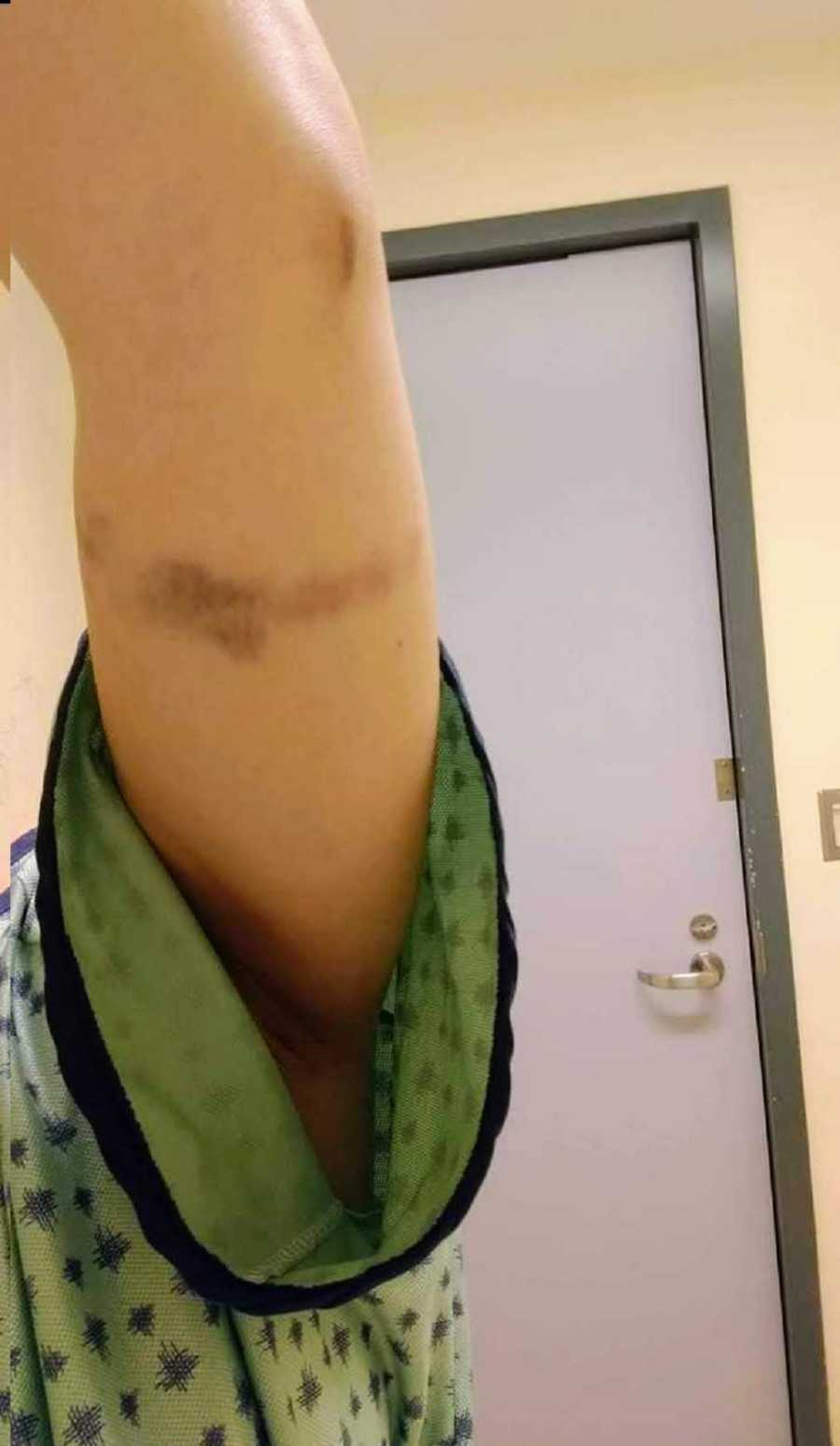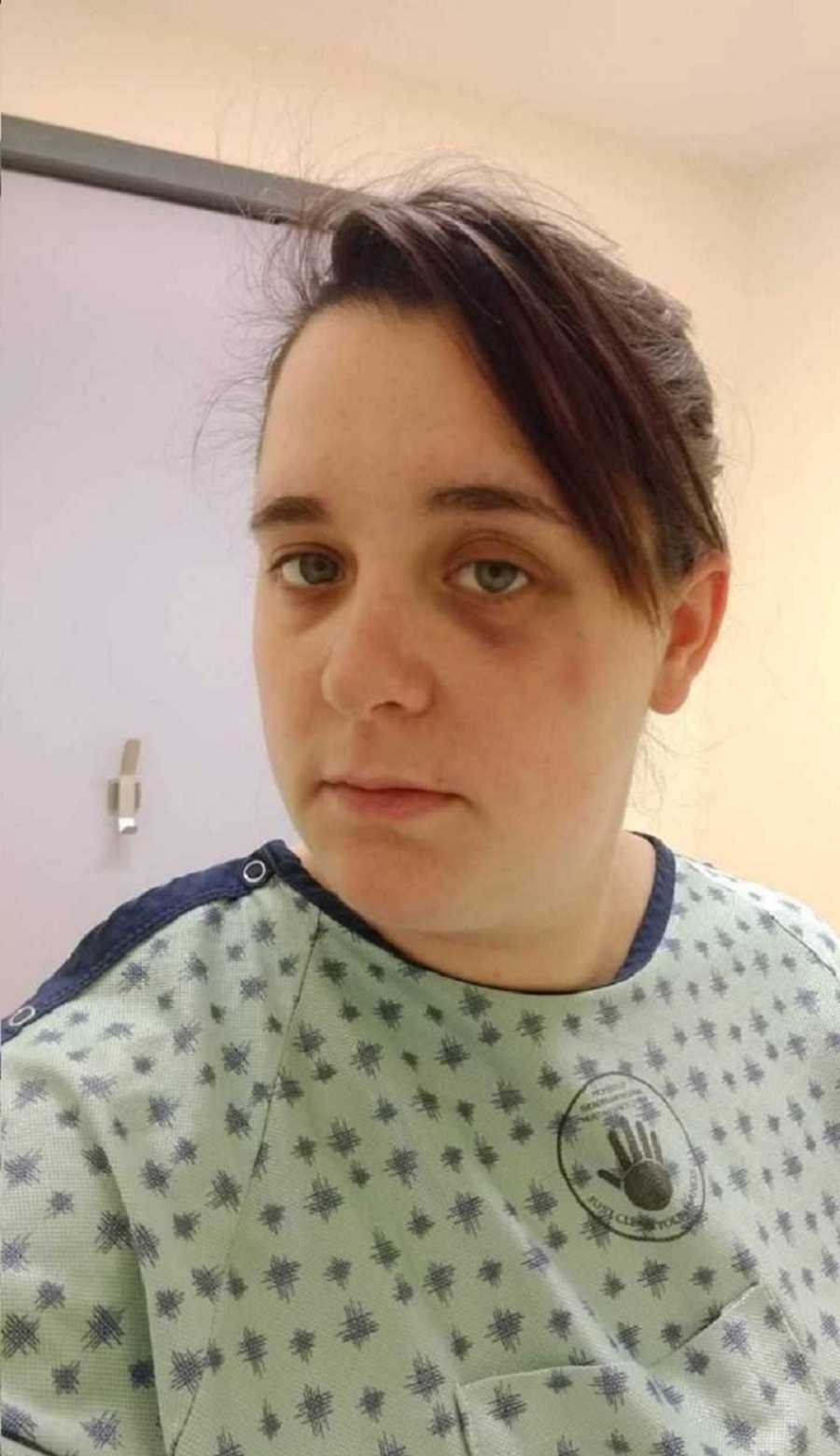 But, here's the terrifying part: I knew I had to go back to him to buy myself some more time to figure out what to do. I needed a plan. Three days later, I called him. 'Can you come pick me up?' When we got home, the first thing he did was point out my black eye. I opened the truck door, sore, bandaged, and broken when he said, 'Wow, that looks pretty rough.'
He was mad at me all night because I wouldn't talk to him. I began reflecting deeply about my past. Before all of this, I was warned about Mark by a girl named Natasha who had previously dated him. I hadn't believed her. I remember telling her, 'You're crazy and a liar.' I wasn't willing to give up my image of him, even before we were dating.
Desperate and alone, I messaged Natasha that night and apologized for not believing her story. I was so broken remembering the words I had said to her. I'll never forget what she did next. I was nothing to her. I was nobody. I had accused her of lying. We had nothing in common but our abuser. When I told her about what happened to me, she immediately said, 'Come stay with me.'
It was April 12 when we organized my escape. Natasha, her mom, her dad, and me showed up to Mark's house while he was at work. Natasha came inside with me. She was terrified but put on a brave face for me. We barged into the house with garbage bags and took everything we could fit into our cars. My boys' clothes, toys, and beds. We took what little of my clothes, shoes, makeup, and hair products we could. Then we all drove out to her parents' house an hour away.
Once I was semi-settled and safe, we went to the police station to get help. He was arrested and pleaded guilty, only to save himself from getting more severe repercussions. He got no jail time. The Canadian justice system is questionable at best. The girl who saved my life has been my best friend for three years. She is my rock.
When I first began living with Natasha's parents, she was initially distant. She was reliving all of her horrors through me. She didn't know how involved she wanted to be because I was carrying our abuser's baby. I would always have that link to him.
But conversations over time became easier and easier. When I was given the right to go back to the house, she'd help me get groceries and clean. She'd even come and sit on the couch SHE had picked out when she was with Mark and comfort me.
On April 23, 2016, I gave birth to my beautiful daughter.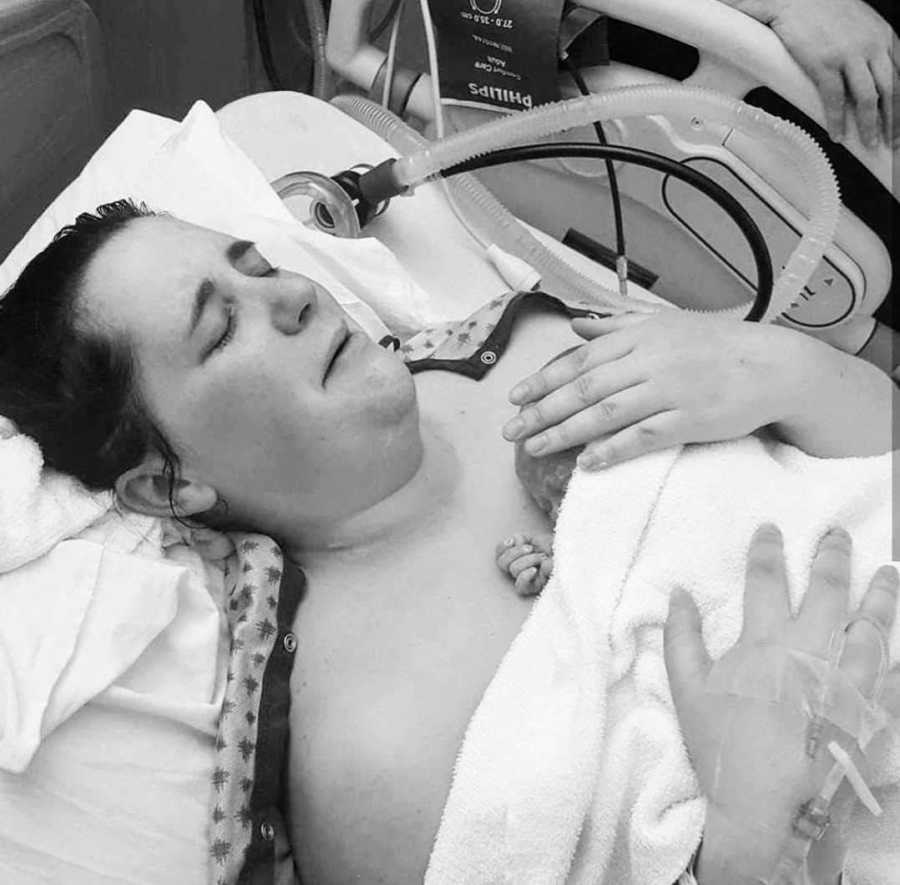 Mark wasn't allowed there due to the protection order. Natasha showed up when I was in labor and held my hand through it. She cheered me on and cried with me, for me. She was the first person to hold my baby girl, Alora. Over time, she developed a deep love for her. She no longer sees her as Mark's child. She see's Alora as Alora.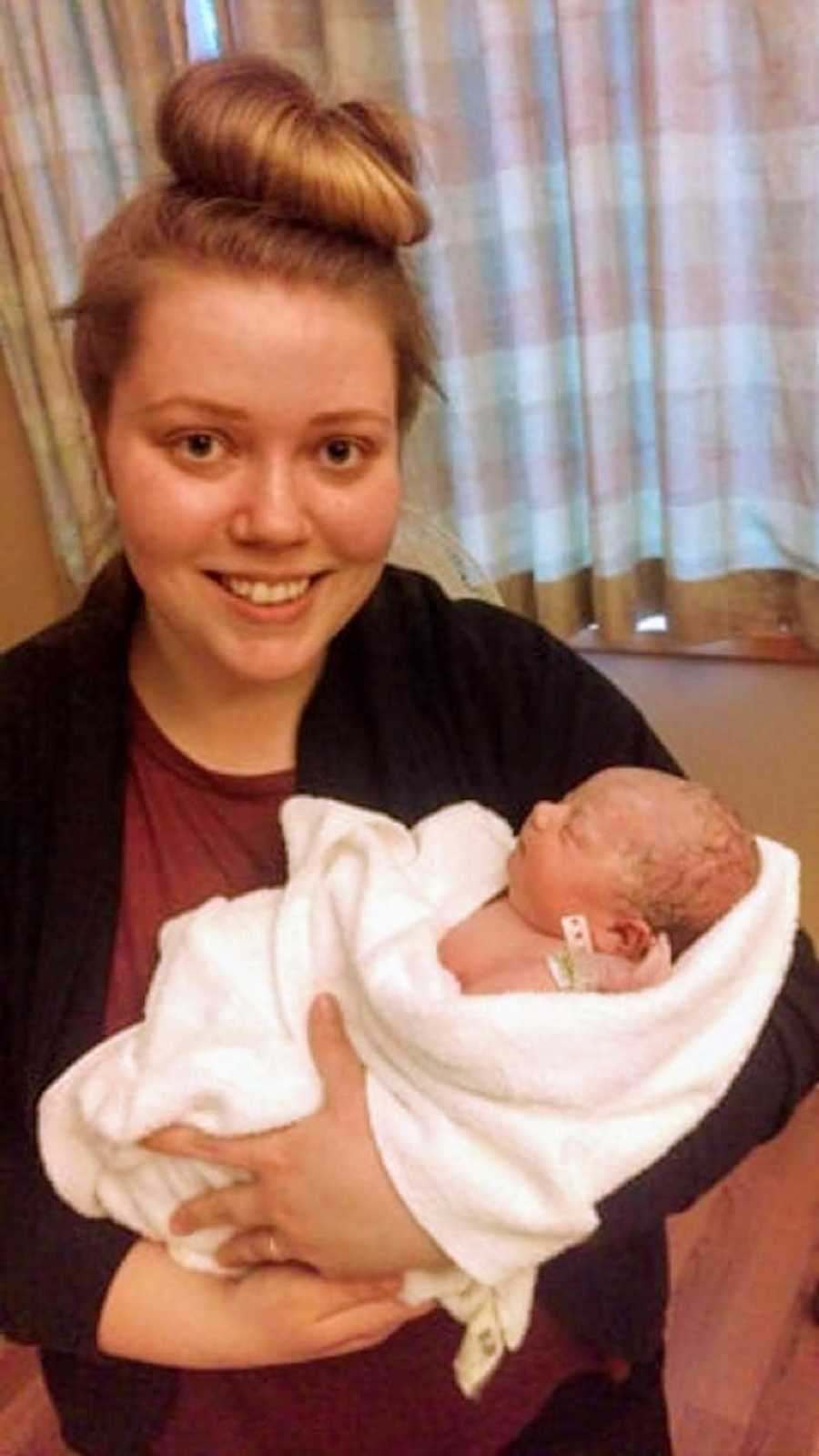 Today, we do everything together. We hang out, go to the movies, go to the park. We often joke that we can't get rid of each other.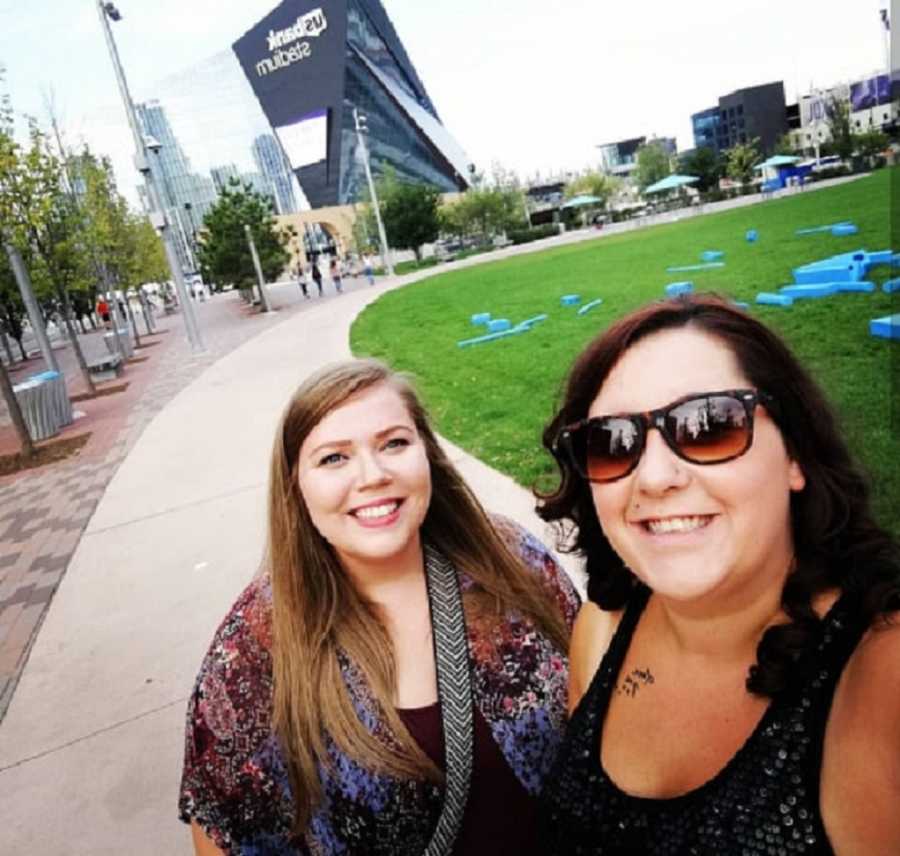 We talk from sun up until sun down almost every single day. Last summer, I surprised her with tickets to a Taylor Swift concert. It was a 'thank you for saving my life' gesture.
She is a person who always puts others ahead of herself. She is completely selfless and never asks for anything in return. We are both survivors of the same monster. I love her so much and I can't imagine my life without her.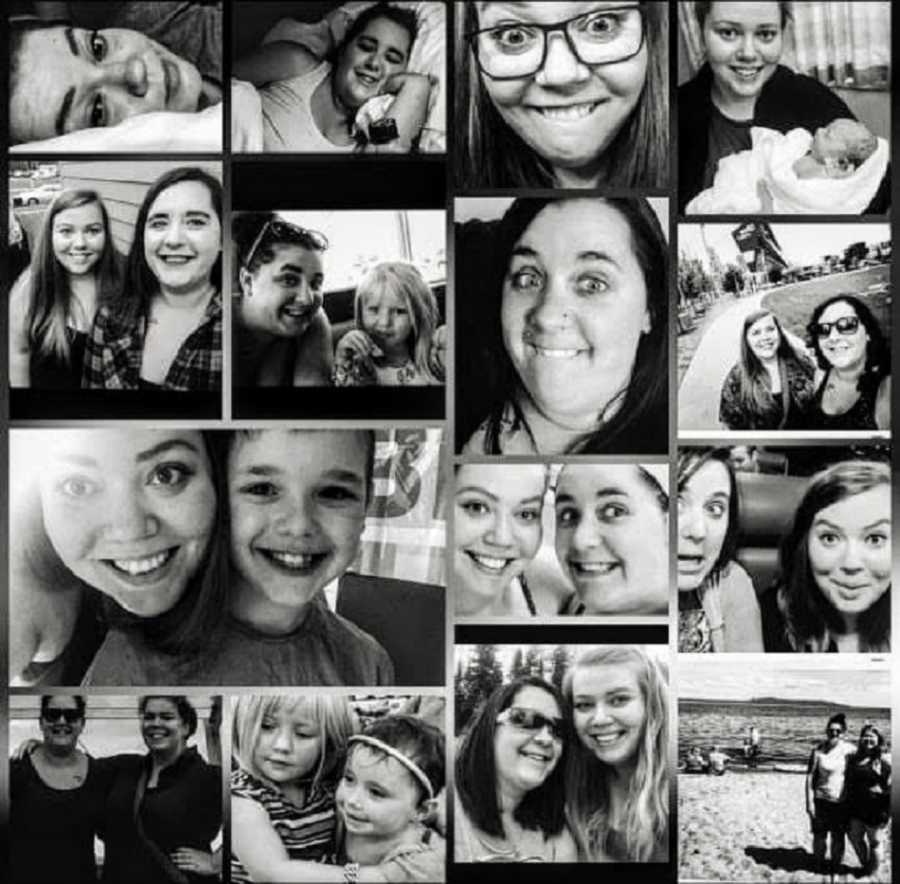 I am currently in the process of charging him again. This month, he is going to plead guilty to another assault I sustained while living with him. But, here's the kicker: I'm happy. I'm free. I'm not dead.
My daughter is a beautiful person and my boys are doing so well.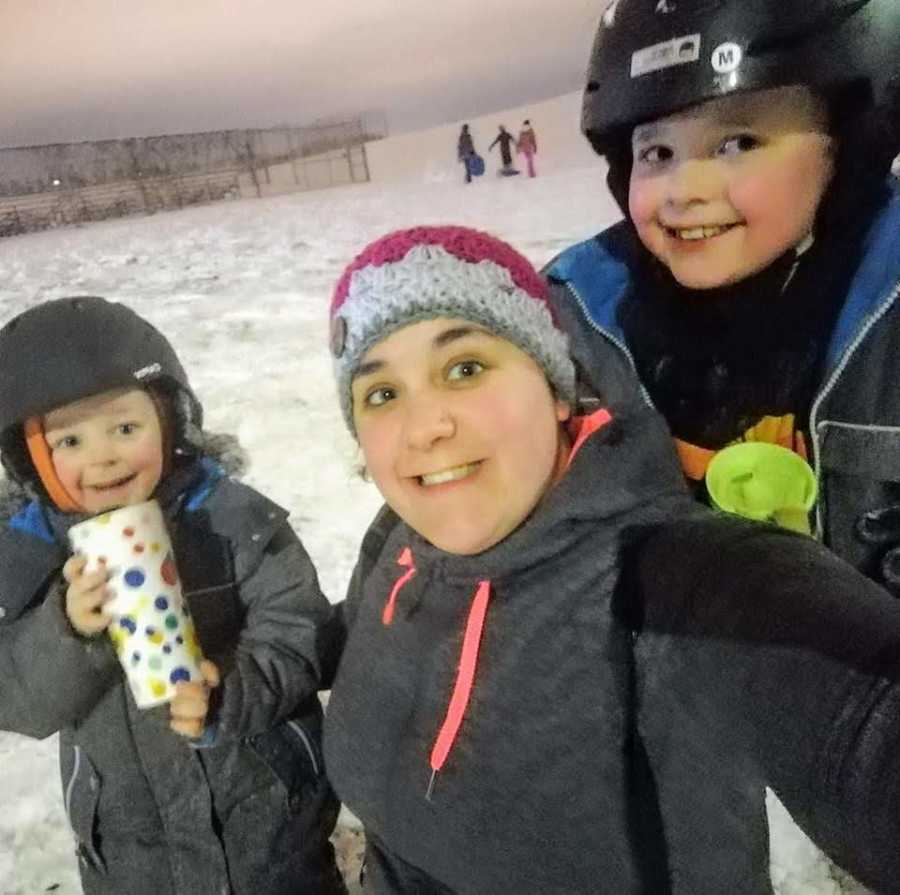 I have my own home, a new paid off vehicle, and I am planning on going to school soon. I am still in court fighting for full custody, but I have faith that it will all be okay. I am doing everything in my power, even though I can't control the system. I learned that the hard way. I've also learned to see the silver lining in all of this. Without him, I wouldn't have my best friend. I wouldn't have my daughter. They've brightened my life.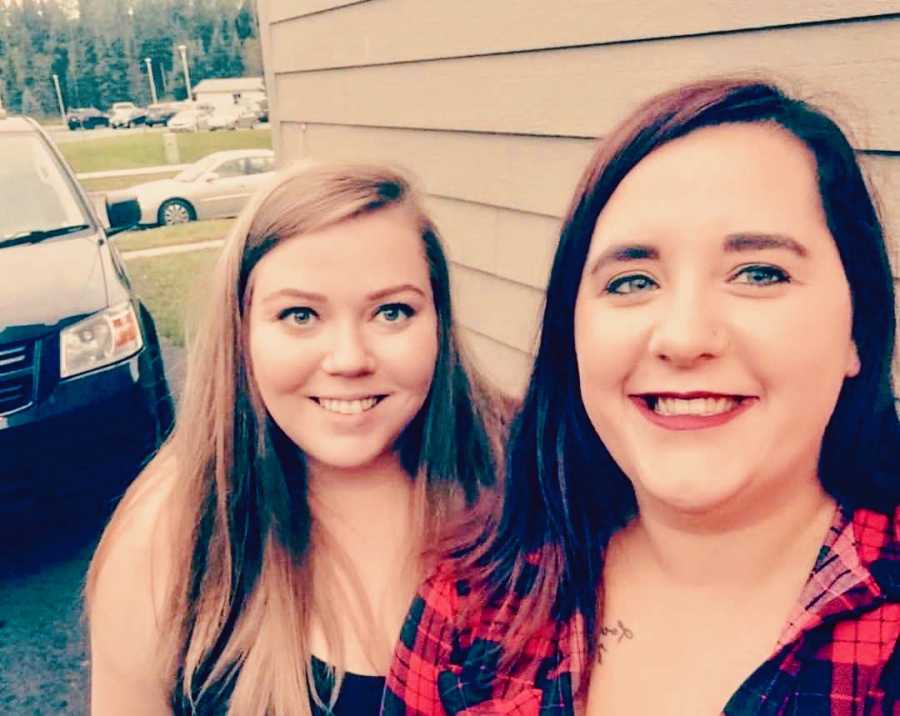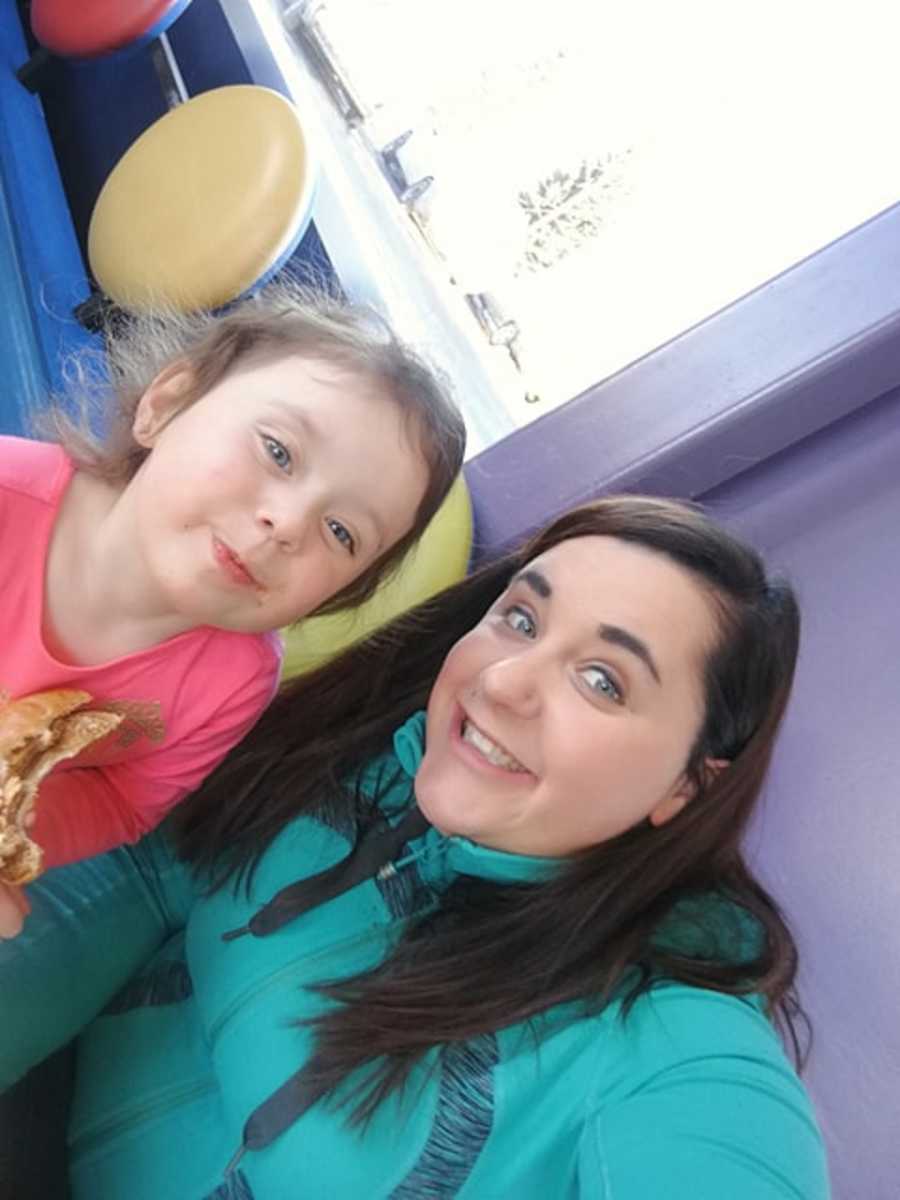 Lots of people doubt my story. I used to care, until I realized they can only see the same Mark I fell in love with. I can't blame them for being ignorant. He is a monster in hiding.
Abuse is so common that it's terrifying. But you CAN get out. Reach out to your local shelters and police. I didn't think I was going to get out alive. It's scary to imagine myself at one point accepting my fate, completely numb and no longer caring if I lived or died.
Today, I love me again.
During the custody battle, I got into an elevator with another woman. I had overheard her crying in the hall. She was going through something similar. She was a mom, broken, fighting tooth and nail for her child. When she walked into that elevator, I grabbed her and hugged her tight. She held me back and just cried uncontrollably.  I cried, too. I felt her pain on every single level. Before we parted ways, she looked at me and said, 'Thank you.'
I don't remember what she looks like, but I often think about her. I have hope that things will work out. That she, too, will be a survivor."
This story was submitted to Love What Matters by Jenn Sylvester of Ontario, Canada. You can follow her journey on Facebook here and Instagram here. Submit your own story here, and be sure to subscribe to our free email newsletter for our best stories.
Read more from domestic violence survivors:
'On the night of our honeymoon, I saw the DARKER side of my husband. My heart was beating out of my chest. He crouched down and whispered in my ear, 'You… are NOT going to tell me what to do.' I felt instant regret.'
'You kicked me. You hit me. You controlled me. You isolated me. You criticized me. You bullied me. You blamed me. You made me feel like it was all my fault. I believed you.'
Provide hope for someone struggling. SHARE this story on Facebook to let others know a community of support is available.