"June 26 was the day the doctors told me my second daughter has cancer. 2 days after my second wedding anniversary. 5 days after my 30th birthday. And 9 days after she was born. Neuroblastoma.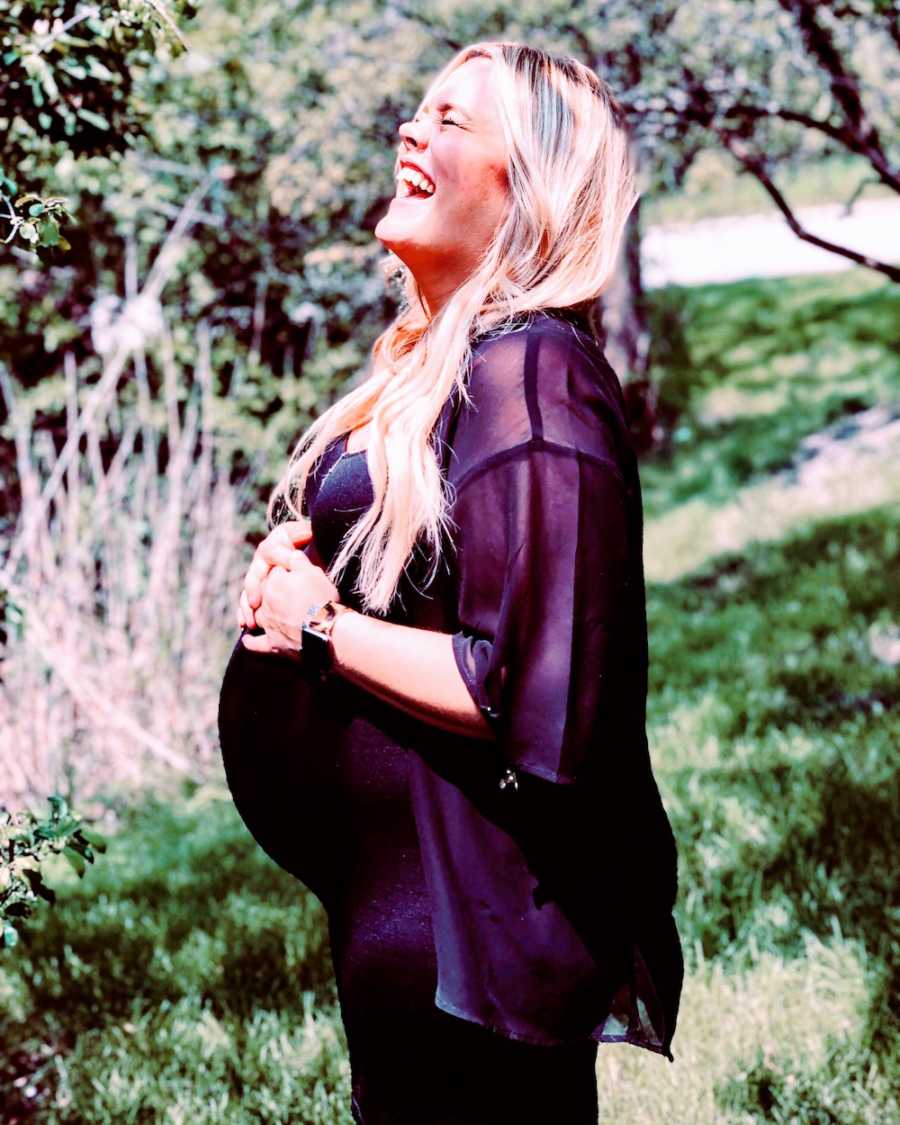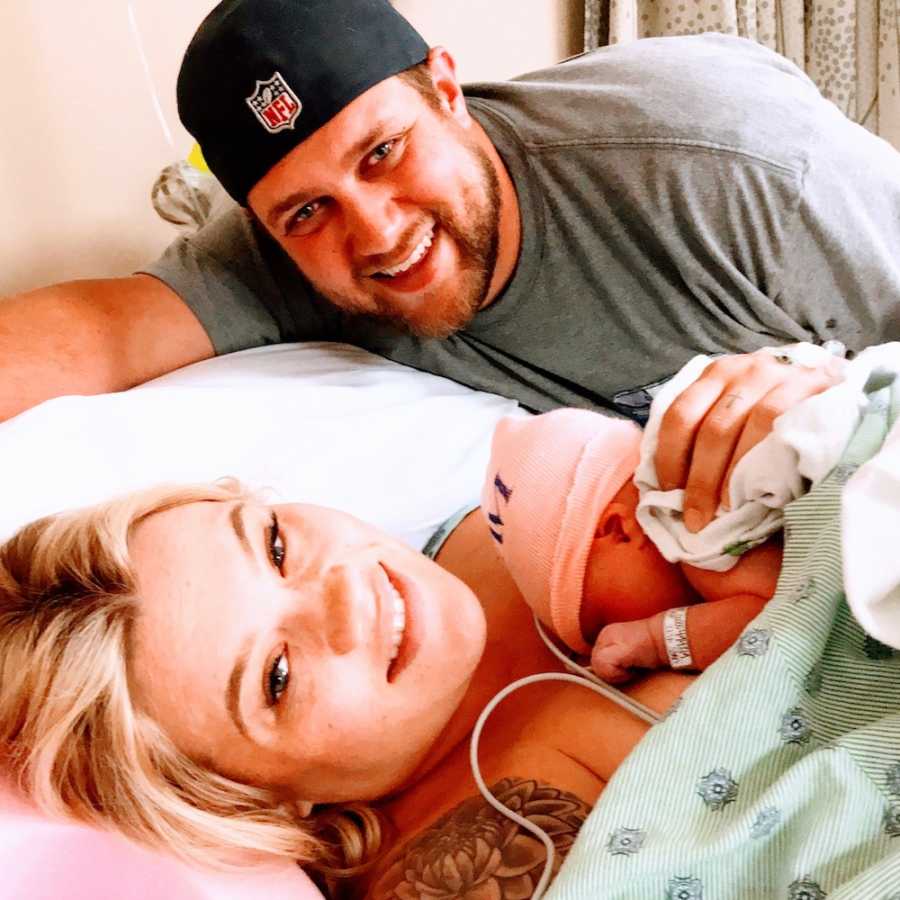 In the days following her diagnosis I fought hard not to grow resentful of parents with healthy children-the ones ignorant to the weight I now carried on my shoulders instead of in my belly. I struggled with the impulse to divulge her complete (and very full) medical history in response to a compliment from a stranger or well-meaning friend. 'She's so beautiful'. 'Yeah, but she has cancer'. I wanted so badly to instead celebrate every moment that seemed ALMOST normal. I begged for my 7-year-old to understand why she couldn't hold baby sister or why we were always taking her to the doctor. 'She's very sick' I would say, and my heart ached with guilt. I secretly longed for the simplicity of pregnancy when she would read books to me until I fell asleep as her tiny sibling danced inside me.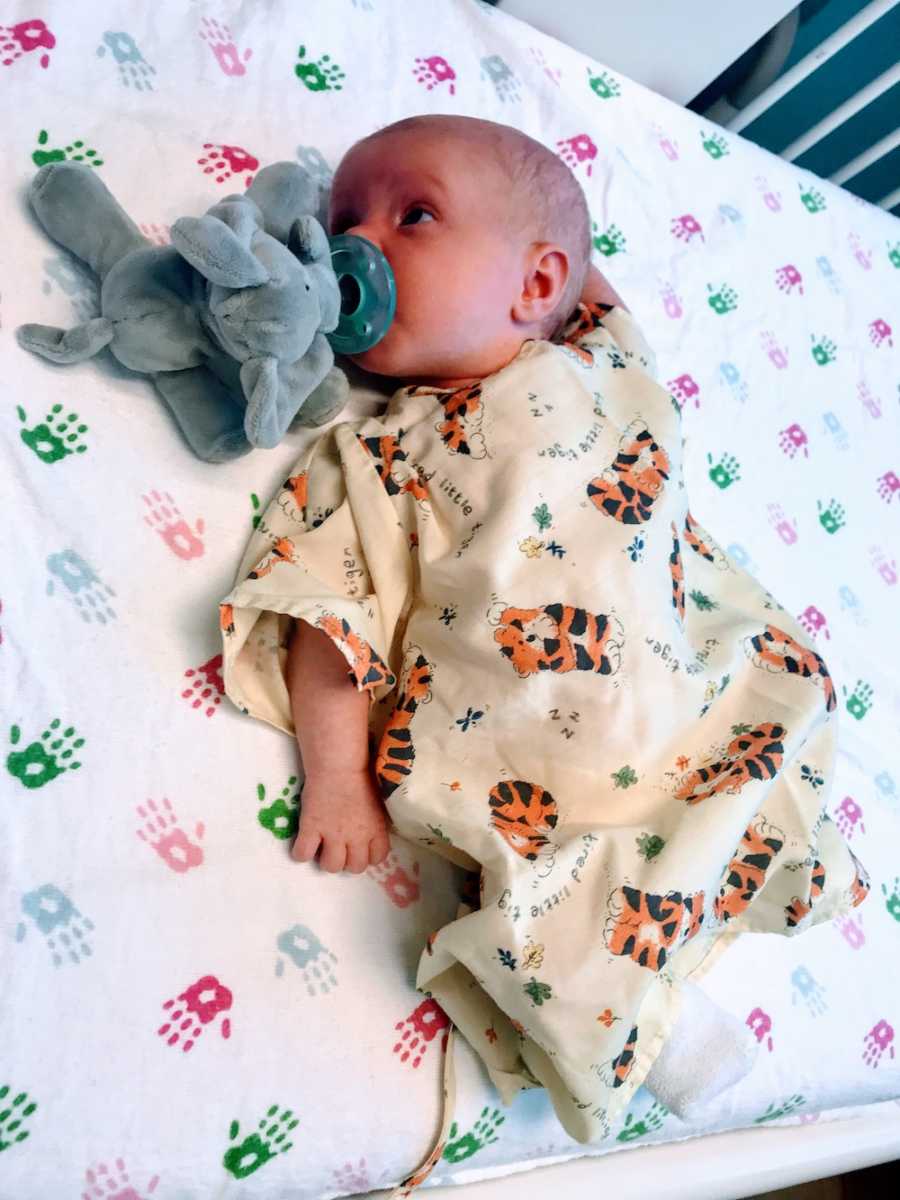 However, there was a sense of comfort that accompanied a technical name for this mass that is growing inside my sweet girl. August's neuroblastoma is 2.4 cm on her right adrenal gland above a kidney that measures only 4.8. We were referred to one of the top ten pediatric hospitals in the nation and in the past few weeks I have realized how fortunate we are to have such resources so close to home. My consultations with Dr. Google and ongoing online research brought relief. Although cancerous, maybe this tumor isn't as serious as others. August had been diagnosed at birth, a luxury most children weren't granted, and the cancer is contained to a primary tumor. Infants at her age sometimes displayed spontaneous regression-our prognosis is good.
The first visit to Luries was a bittersweet one. Such a beautiful facility. Such friendly faces. Such sick, sick children. Babies who had lost their hair, toddlers confined to wheelchairs, teenagers with severe birth defects and many children with very little hope. Aside from the tumor, my daughter is what doctors refer to as asymptomatic. She is a healthy girl, she has faith, and time on her side. When I left that hospital, I was overwhelmed with gratitude. Perspective. She was going to be ok; we were going to be ok. Of course, ok is a relative term.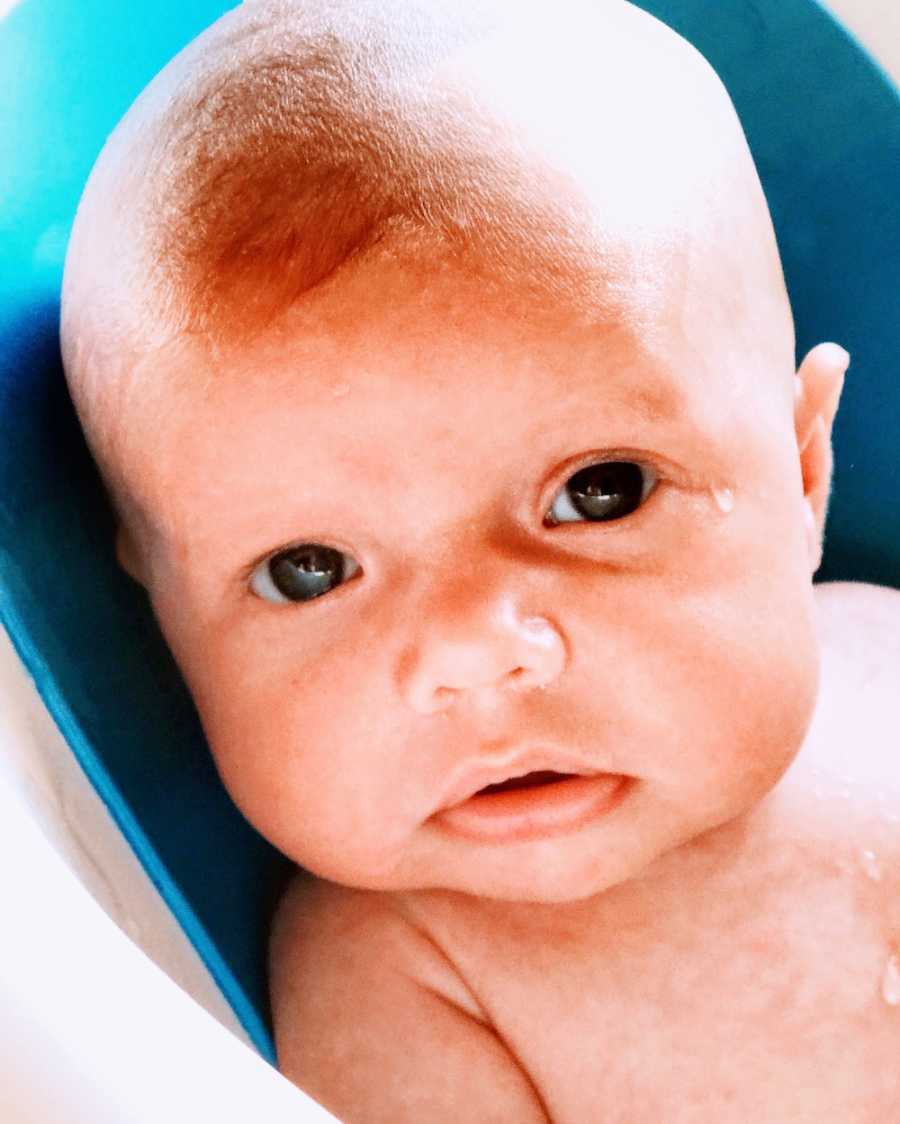 But It is in these moments of grief that I am reminded of all the love that surrounds our family. 'No one is closer to God than grandma and grandpa', my mother in law once told me. Each day that has passed, I have received texts, phone calls, meals, and most importantly-prayers. People are really in our corner, supporting us. Friends, family, strangers from all over the world-they are praying hard. Candles are being lit for our baby from Illinois to Florida to Portugal.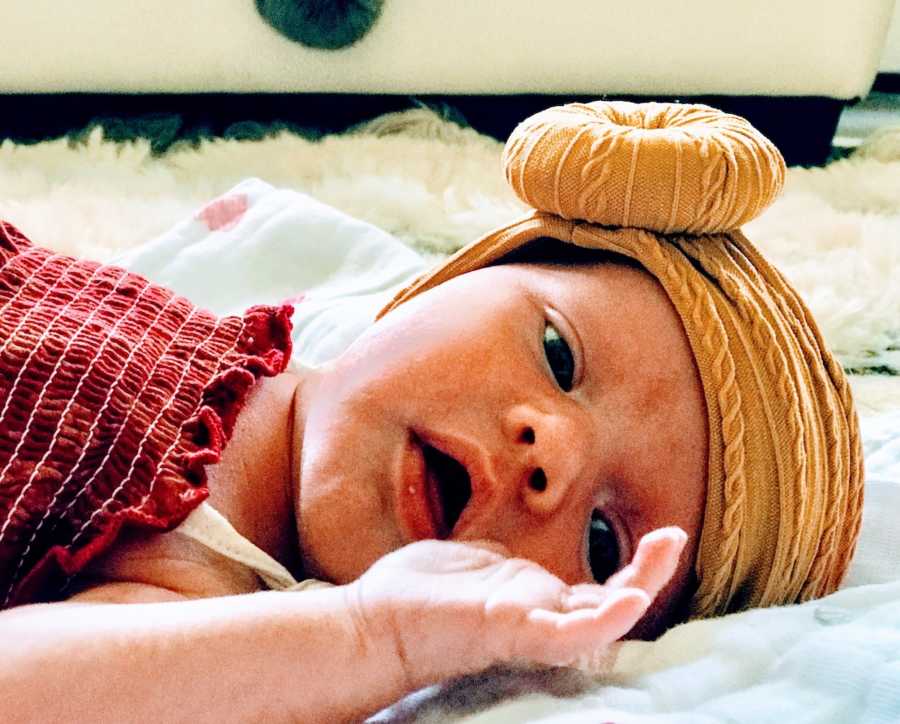 Baby August is one-month old today and we will celebrate her just as we do each and every day. Her cancer has been staged and she is of the lowest risk category that is possible. For the next 2 years we will take part in two studies that will hopefully change the protocol for low risk Neuroblastoma and save other small children from the long-term effects of aggressive treatment. We will have ultrasounds at Lurie's every 6 weeks to monitor the growth (or hopefully lack thereof) of her primary tumor. Until or if she begins to show symptoms or the mass grows more than 50%, she will be treated with full surgical resection and possible chemotherapy.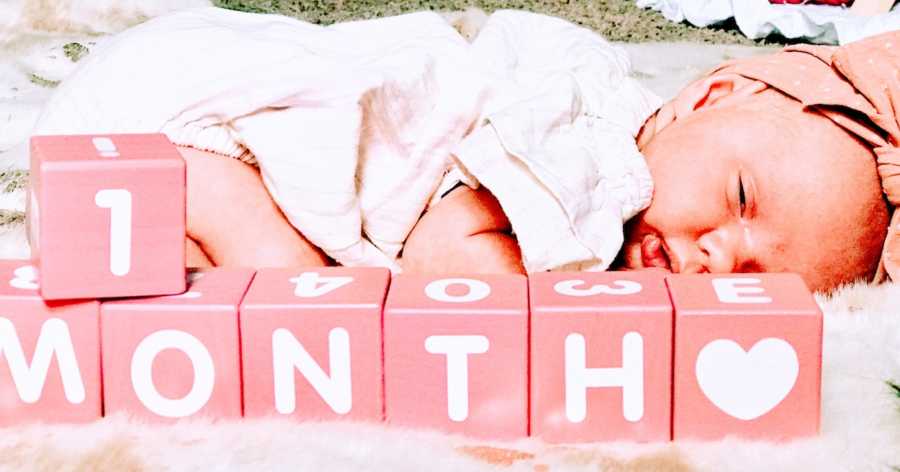 I am reminded constantly of our fortune. We are so grateful for all the well wishes and kindness we have received and ask that you continue to pray for not only our little one, but for all children and families who suffer with pediatric cancer and other chronic illnesses or disabilities. Never take for granted the health or the happiness of your children, and never underestimate or assume what demons another person may be facing."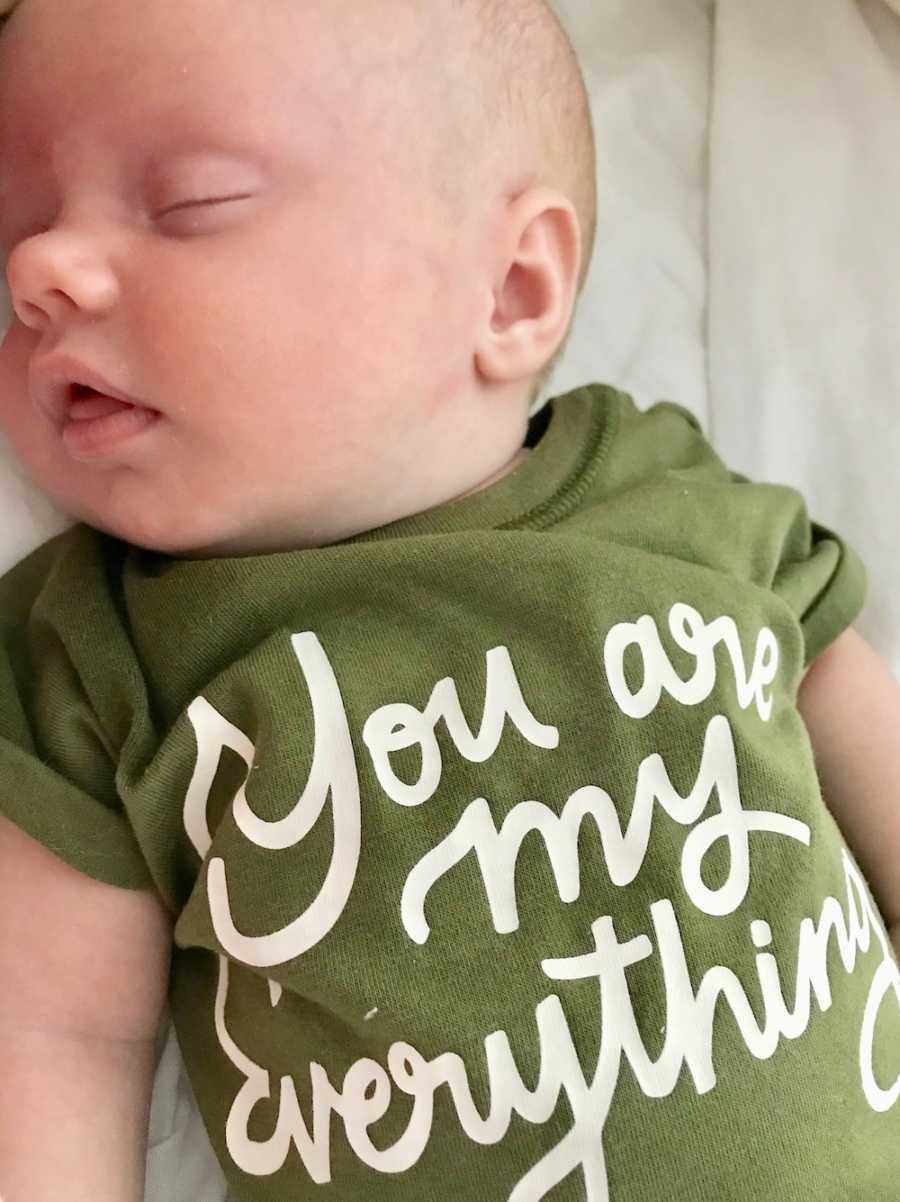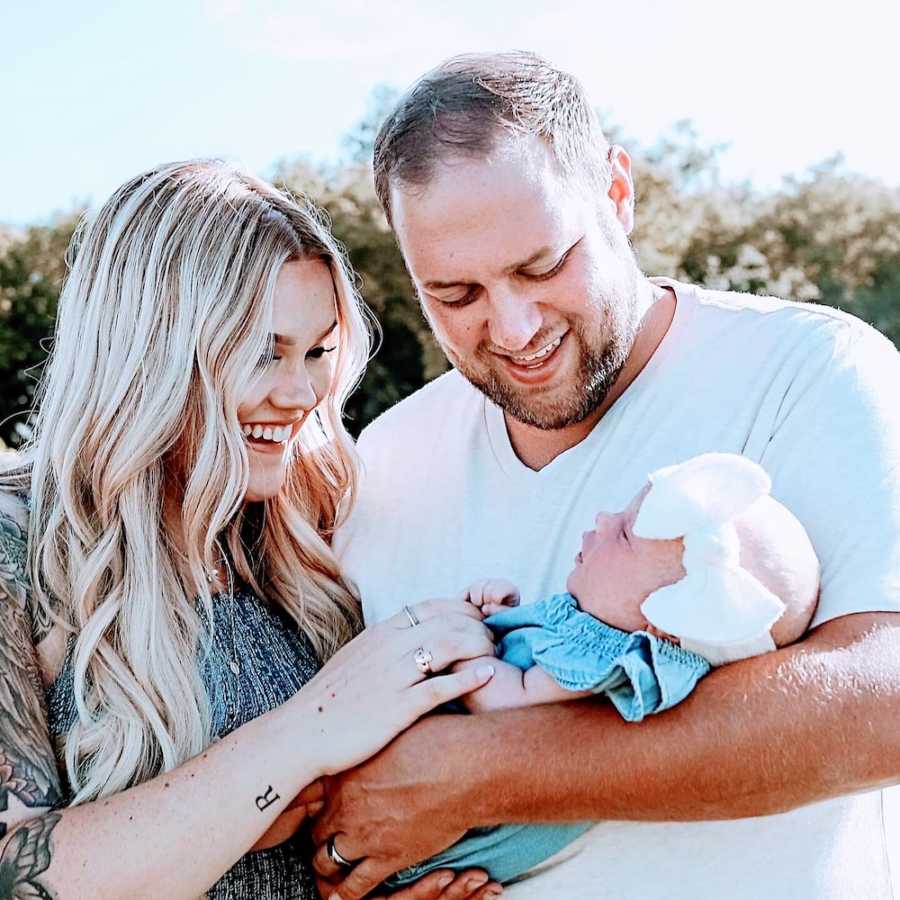 This story was submitted to Love What Matters by Devin Landmeier, 30, of Chicago Illinois. Follow her on Instagram here. Submit your own story here, and subscribe to our best stories in our free newsletter here.
Read more stories like this: 
'I'm going to try for extra innings': Daughter shares mom's heartbreakingly beautiful cancer journey
'I got a message about a 19-year-old bride who has cancer. She was told she wouldn't make it through the night. They had to move her wedding to that very day.'
'Before I put her to bed, her face turned pale. She was screaming in pain. My husband read the word 'leukemia,' and I had this sickening feeling. The inevitable truth was seeping into our lives.' Mom gets hit with triple diagnosis: Down Syndrome, Leukemia, & Typhlitis
Please SHARE this story on Facebook to encourage others to cherish every moment and love what matters most.