"Honestly, I never imagined I would be a foster mom. I married my childhood best friend in November of 2016 and in February of 2017, we decided we wanted to start a family of our own. Little did I know the excruciating pain that was to come from motherhood. Infertility was never a diagnosis I pictured myself living with. In July of 2018, my husband and I were both diagnosed with infertility at just 20 years old.
I still can hear my OBGYN telling me all the diagnoses and instructing me on what to take and what to do and all the other options I had. Infertility. PCOS. Hypothyroidism. All these words, medications, and things to do and not to do. I literally felt my heart break into a million pieces. When we got back into our car from the appointment, I looked over at my husband and our eyes locked in. I could see the hurt in his eyes. We both just sobbed. Our plans of having children and having a big family were gone. I still struggle with this to this day the thought of never being able to carry a child inside me, creating a beautiful human that is half of me and half of the one I love.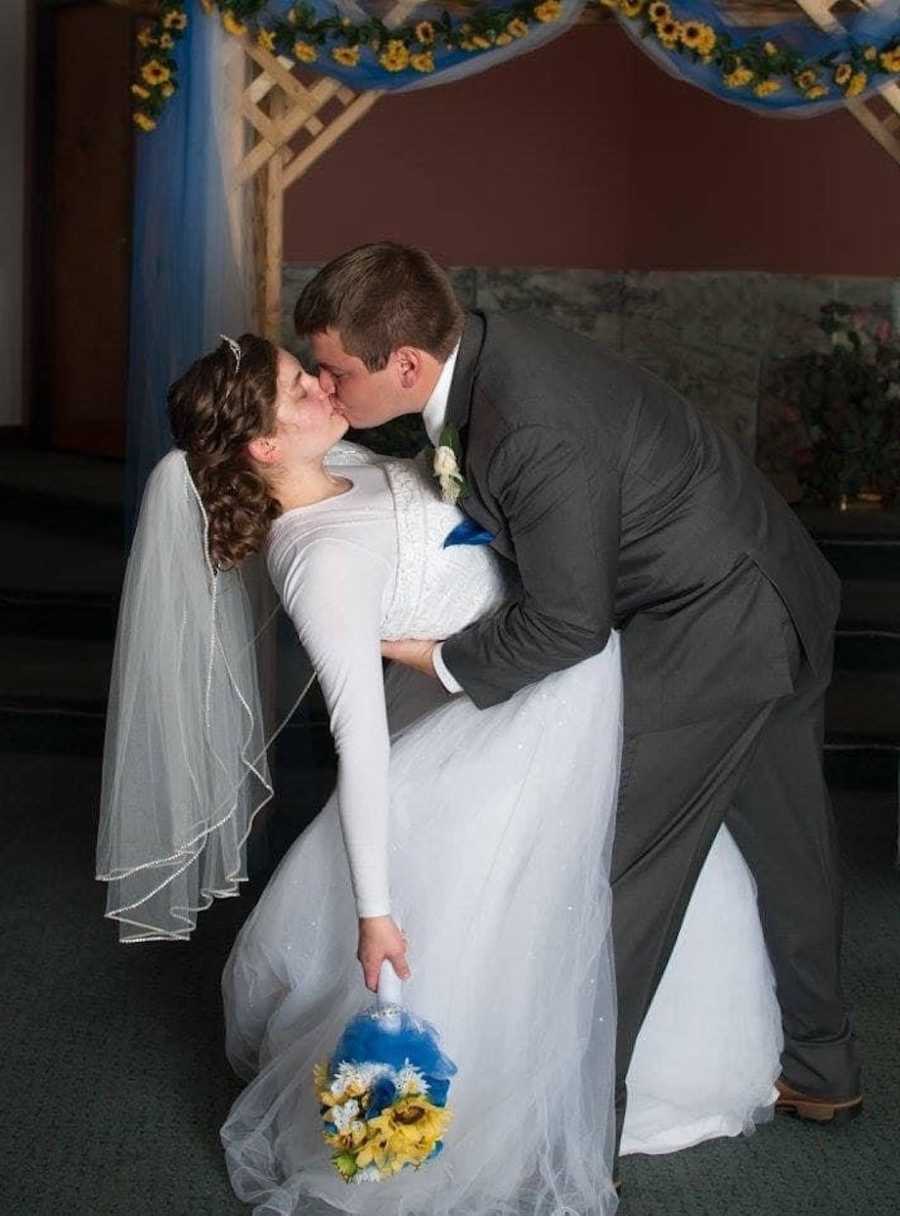 I attend the most caring church in the world. The people and leaders of my church have prayed endlessly for me and over my husband. They have fasted for the Lord's will to be done in our lives and spoken prophecy over us. I believe the Lord gave me a promise as he did to Sarah in the Bible with Isaac. He will give us a baby, in His timing. The wait is dreadful and from time to time I question God and even myself. But I can say one hundred percent without a doubt, the Lord has never failed me yet I have no reason not to trust him.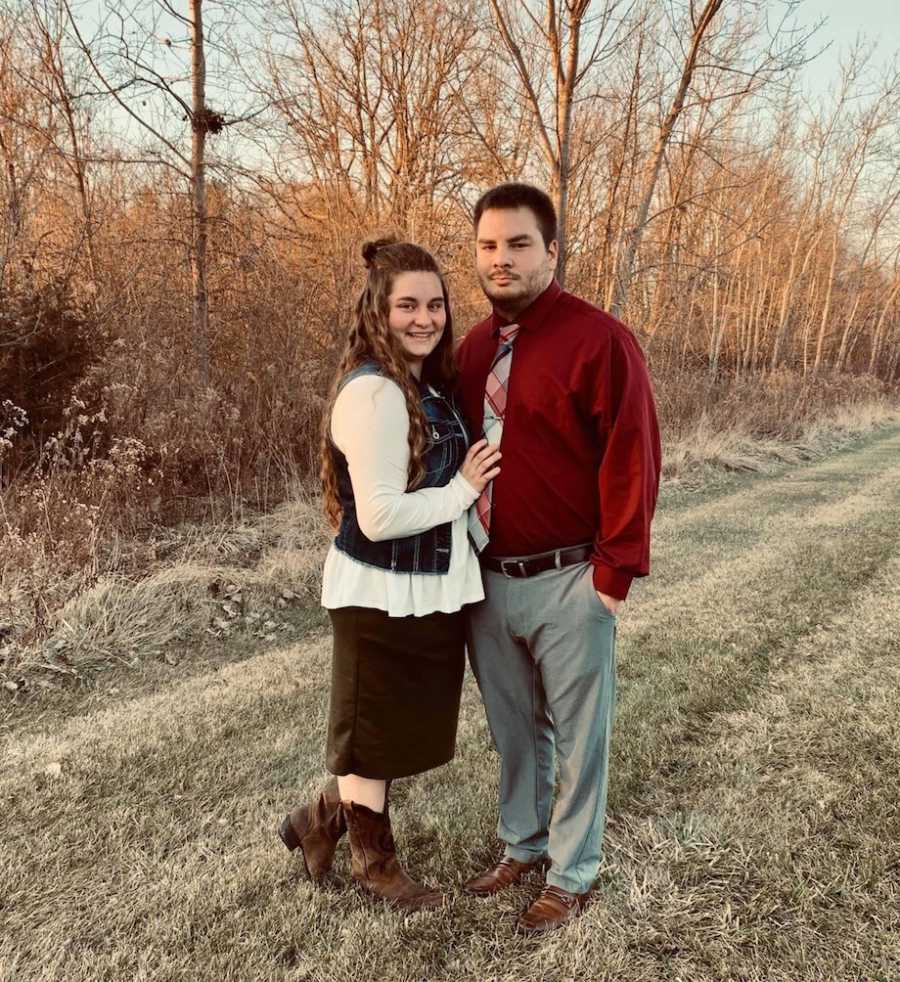 One Wednesday night, I was at the altar praying, and a lady came up behind me and wrapped her arms around me and said, 'I've been waiting for the right time to come to you and say something. I have been waiting on God to give me the okay. I want you to know there are other ways of becoming a mother. Adoption, fostering. Those options do not make you any less of a mother.' This sweet lady who spoke to me has been a significant person in my childhood. She dealt with infertility also and became a mother through adoption. At that moment in time, I was so angry. I did not want to adopt. I wanted to become a mother the natural way. I felt the promise God gave me was ripped from me in an instance. I was angry at her, at God, at myself. I became confused and did not know what to believe anymore.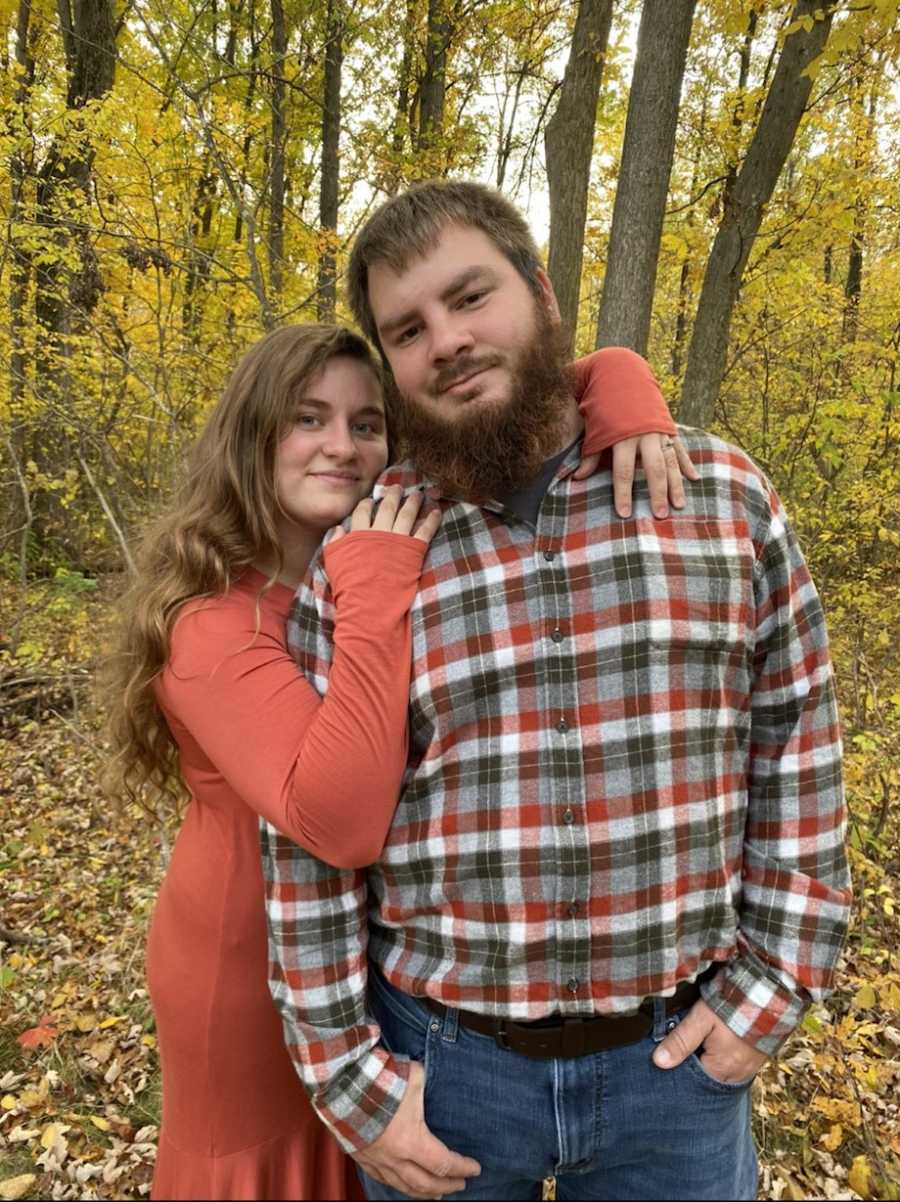 I turned to my pastor for guidance, and he listened. He did not try to sway me in any direction. He just listened. This exact situation happened about four more times. The last time I went to my pastor, he told me a story. He said when his wife got pregnant a second time, he desired another son. One day, he felt a sudden change in heart. He no longer desired another son but a daughter. The moral of the story was no matter your desires, if it does not align with God's will for your life, he will change your heart's desire to match his will for your life.
I never expected my heart to change. I never thought I would be on this journey of some of the worst and best moments of my life. I believe God allows everything to happen for a reason and I would not change one single thing about the journey he has us on. I am a foster mom. I will be an adoptive mom. I am a mom, and I love everything about it. I may have gotten here through a different journey, but I would not change any part of it. I am a mom.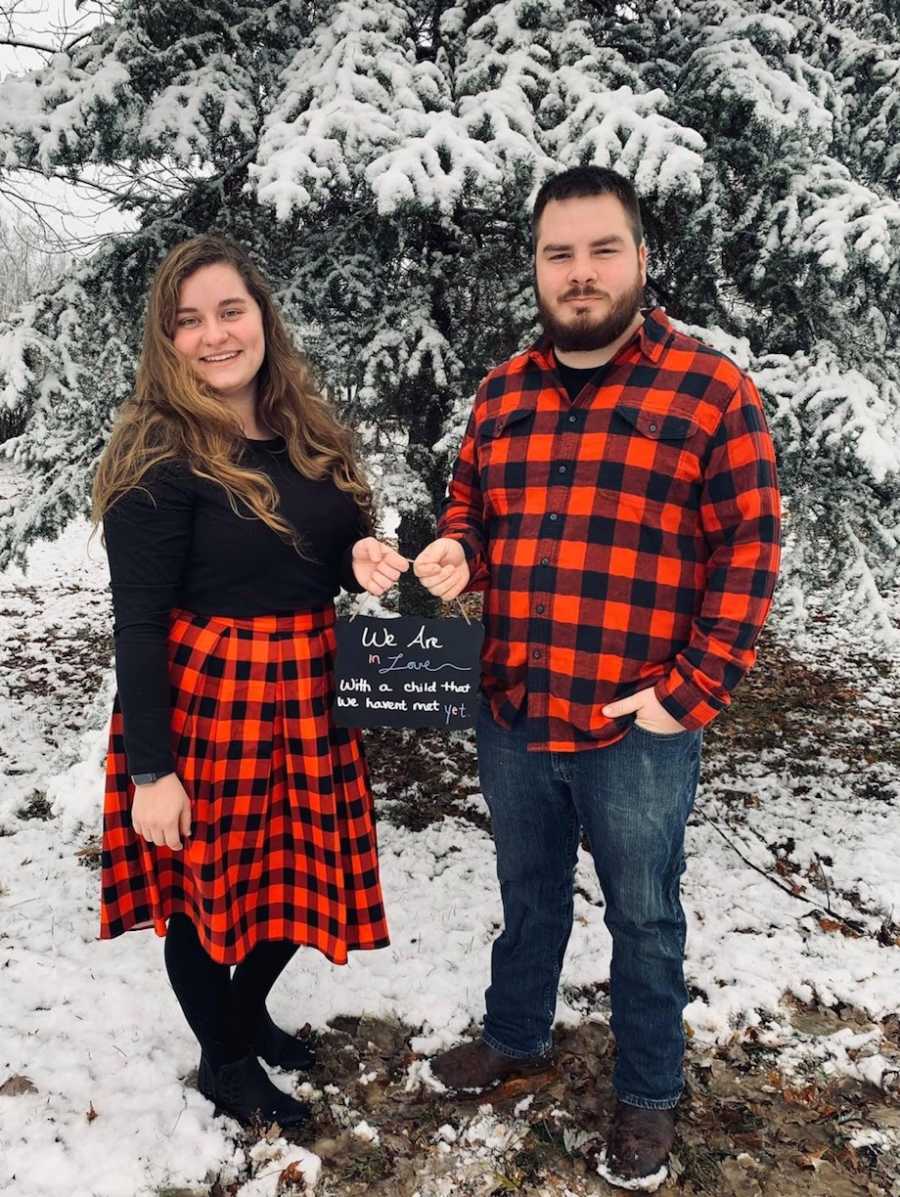 We became licensed foster parents in April of 2020 and got our first call for placement two days after being licensed. When we first went into foster-to-adopt, we were set on only taking placement of children who had a high chance of being adopted or who were already ready to be adopted. At our first placement, everyone, including the agency, thought the baby's case would go through to adoption but was later reunified after only being in my home 10 days. I was distraught, shocked, heartbroken. With my first placement, I saw how truly broken our system is. This beautiful baby God allowed us to be apart of his life, even if for only a short time, put a passion in my soul to educate and advocate for these precious innocent children. I want to make a difference in these children's lives. I want to help fix the system and break the statistics children have being in foster care. Going through the traumatic and unadvised reunification of our first little foster love opened my eyes and my heart to GET INVOLVED.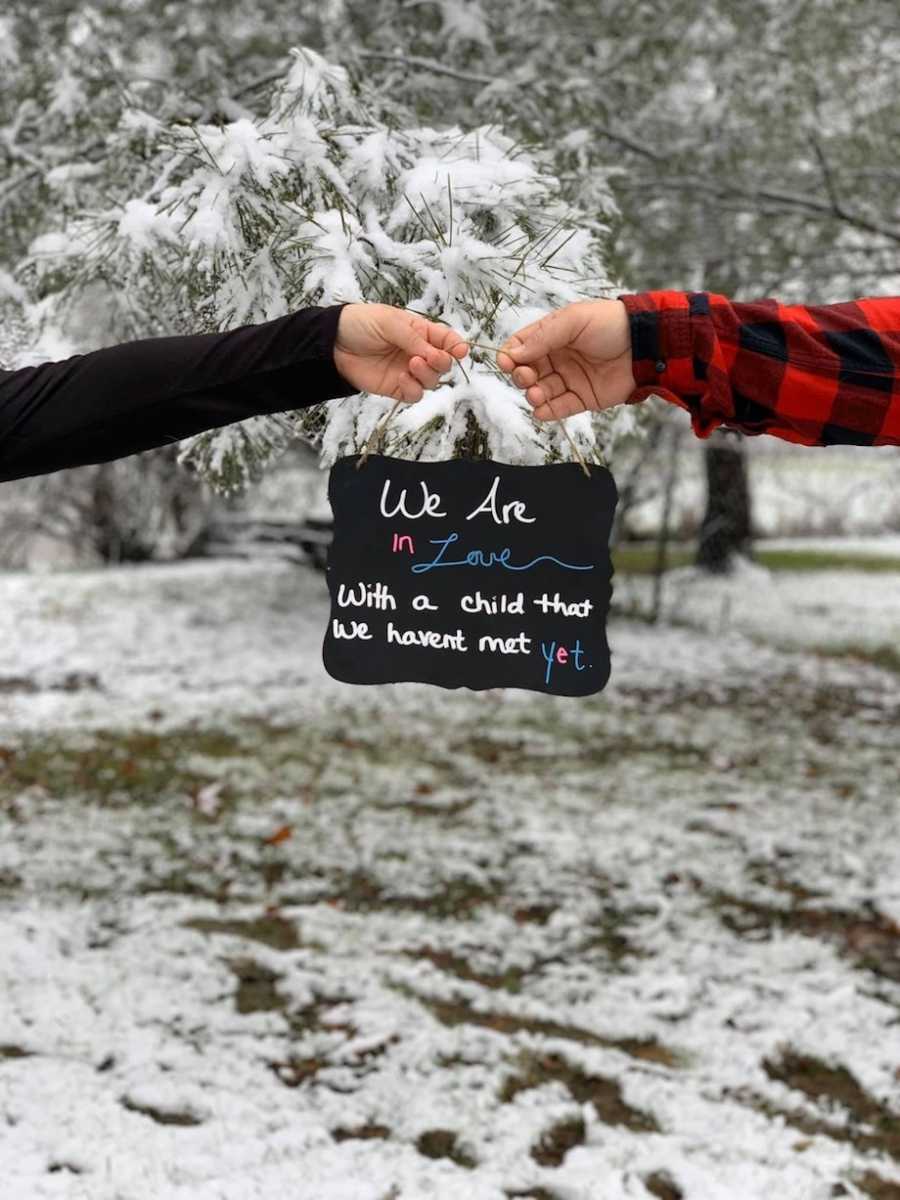 I no longer wanted to be just a foster-to-adopt mom. There are so many children out there who just need a safe place to be until their parents can establish a safe environment and a healthy lifestyle for their children. These kids need love and support. They need to know they have a place to rest their head and warm food to go in their bellies. They should not have to worry at 5 years old where they are going to get their next meal. I want to be that for them, their safe place.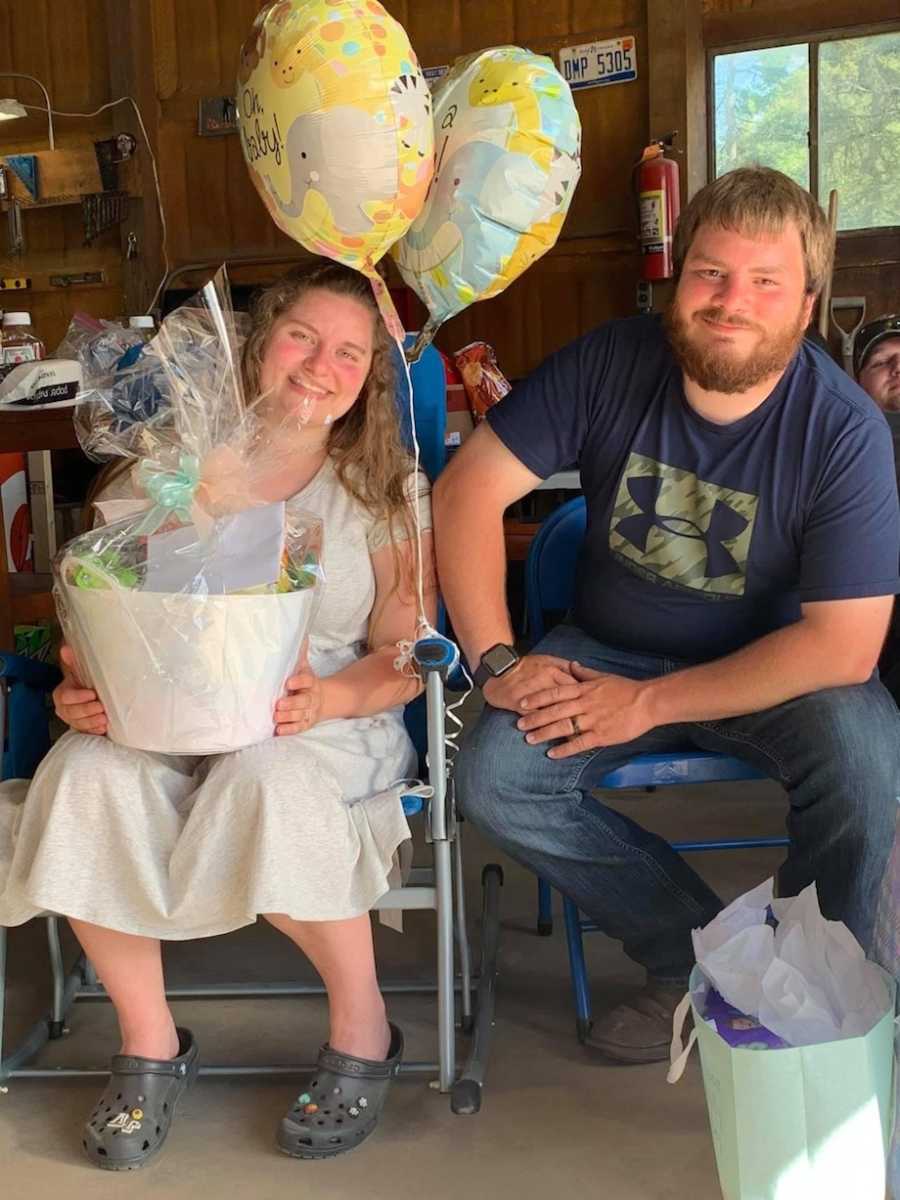 I felt as if I were being selfish only taking in children who I could adopt, knowing there are so many babies out there that just need a place to stay. I contacted my licensing worker, and we changed our status to foster and adoptive parents. We also changed our license status to take in up to four children ages 0 to 5 years old. Once we changed our license, we were placed with two of the most handsome and well-mannered little boys. These precious babies were in care for over 11 months and in four different foster homes before they came to us. Some days were more challenging than others. We tried to instill love and responsibility into their little hearts while they were with us. We did spoil them like crazy, but how do you not?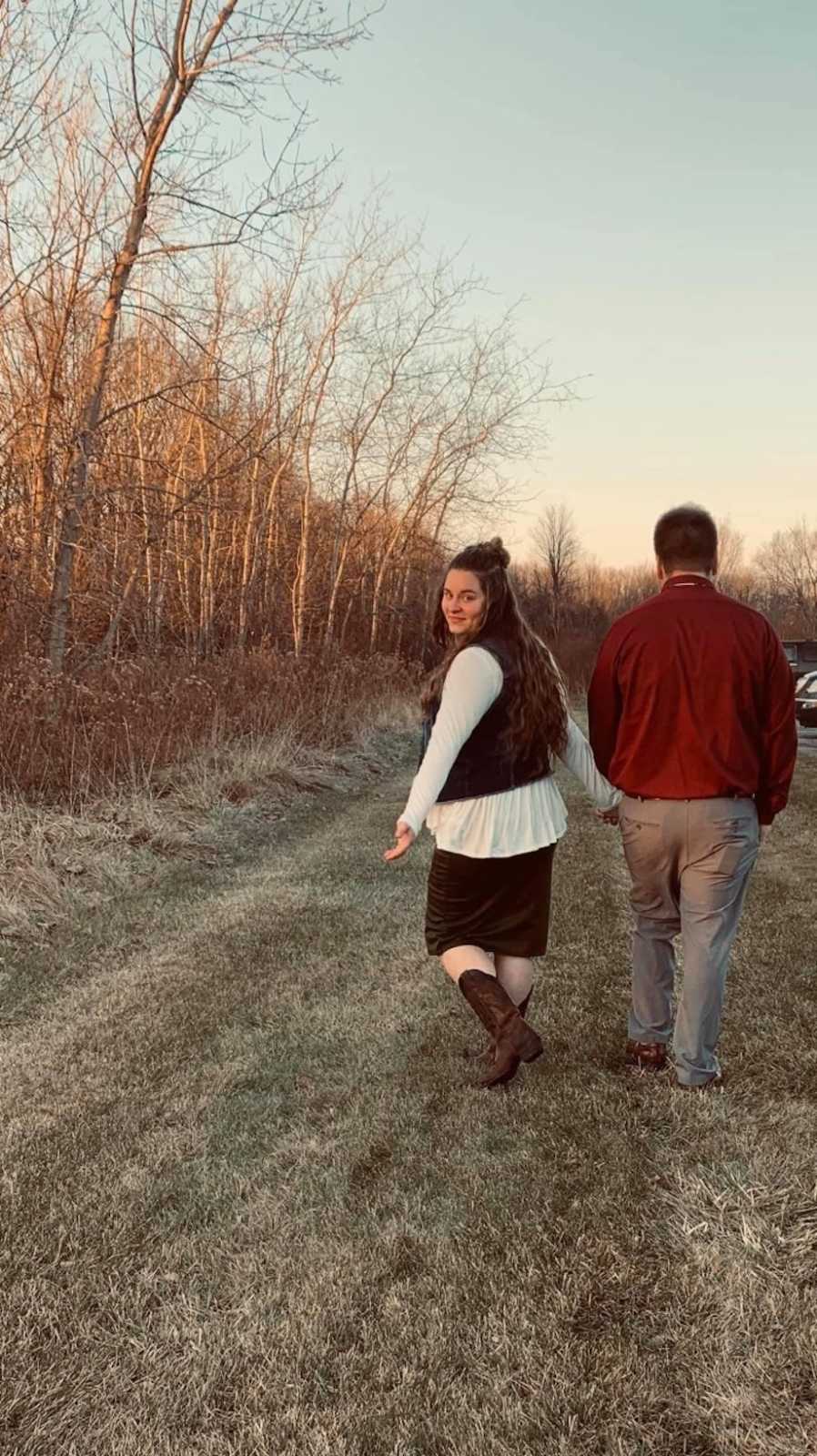 We had the joy of fostering them for exactly 4 weeks and we got to see the most joyous reunification. Their parent thanked me for taking care of their children. My heart was so happy, and a little sad. You become attached to the children who come into your home. They were my new normal since our first little love left. Part of my heart went with those boys as they happily went back to where they belong. I will forever have missing pieces of my heart, and that is okay. As a foster mom, I support reunification one hundred percent, if and only if it is in the best interest and wellbeing of the child or children.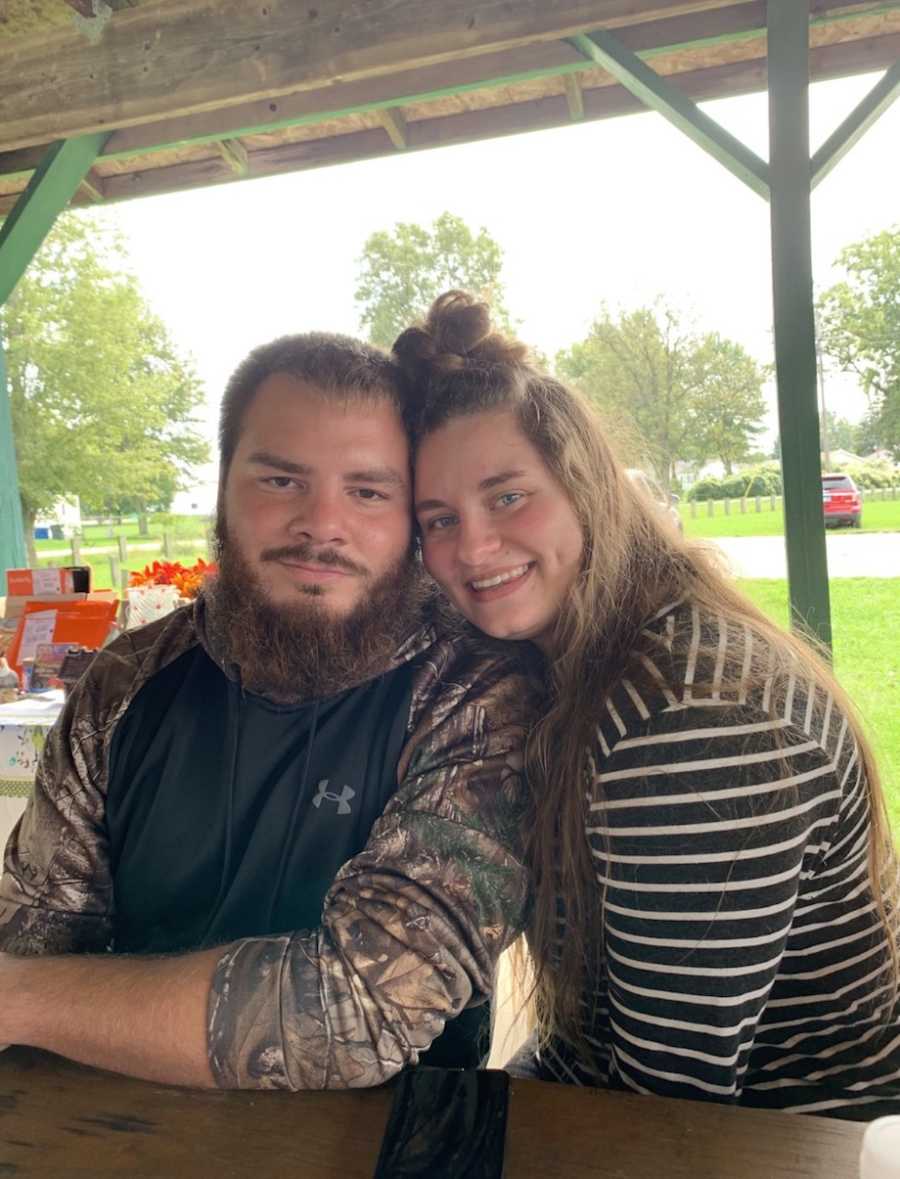 We have had six calls since we have been legal foster parents and we have said yes to every single call. Some children get placed with a relative or another foster home. In some cases, children are not removed at all. It is a bittersweet thing when your home is empty. That typically means there are no children who need your services, which is a good thing. When the house is empty, you long for that phone to ring and a child to come into your home. It is never a good thing when children come into care, but you try to make the best of the situation for the child and their family. We have taken care of three children since we have had our license. We just recently went through a reunification so now our home is quiet. My phone has rung three times since then, three different placements, and we have said yes to all. In one of the calls, the children were placed with a relative, which is ultimately the best solution for younger kiddos. The second call was for an emergency placement, and a home was found before we could give an answer. The third call was for one of our prior placements who just might be re-placed with us.
This is foster care. It's not pretty and a lot of the time, it is hard. You want to constantly pull your hair out and scream to the top of your lungs. But that is never going to change anything. What will change the system is your voice. Take your frustrations to your caseworkers and licensing workers, write letters to the judges. We are the only hope these children have. We must speak up for them. Stay informed and in contact with your workers and the child's case.
Advocate for the innocent children who cannot or do not know how to themselves. Become a foster parent today. One of my favorite quotes is this, 'Adopt. If you cannot adopt, foster. If you cannot foster, sponsor. If you cannot sponsor, volunteer. If you cannot volunteer, donate. If you cannot donate, educate.' There is something for everyone to do to help get involved.
I never expected to be a foster mom and here I am, loving every minute of it. Impacting a child's future for the better is one of the most humbling feelings. God has been through this journey every step of the way. Without my faith in him, I would not have been able to help the children who have needed me thus far. We are doing what we are called to do. We are on Our Greatest Adventure, Vanover Style."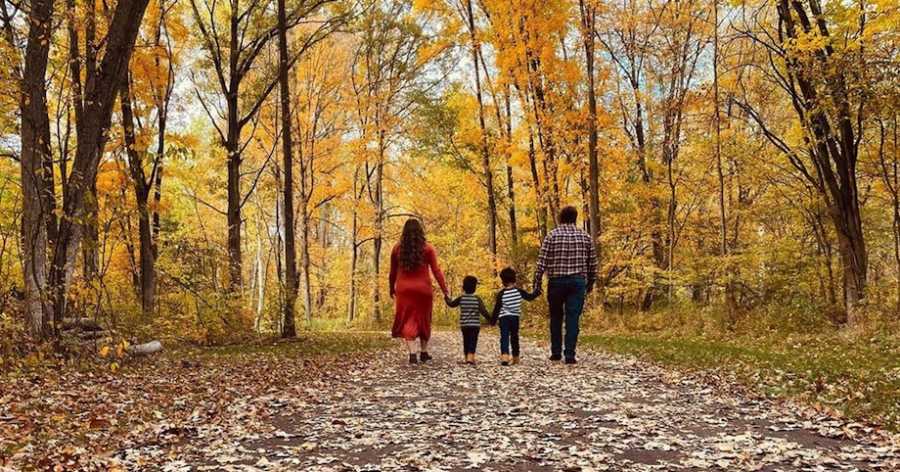 This story was submitted to Love What Matters by Jordyn Vanover from Michigan. You can follow their journey on Instagram. Do you have a similar experience? We'd like to hear your important journey. Submit your own story here. Be sure to subscribe to our free email newsletter for our best stories, and YouTube for our best videos.
Read more touching stories like this: 
'The ministry called. 'We have a boy and a girl. Would you be open to adopting two children?' WHAT? Could this be real?! We were moved to tears.': After 11 miscarriages, failed surrogacy, couple adopt 2 kids from foster care
'We received a call. 'Do you want to adopt all 5 siblings?' It was an instant, 'YES!' We told our babies they were finally safe, that we would never harm them.': Mom of 4 adopts 5 siblings from foster care after miscarriage, twin loss, 'They have healed my heart'
'The nurse broke the news over the phone. 'There's no way to do a burial.' My baby was placed in a round, plastic dish and simply sent off somewhere.': Mom of angel baby urges 'miscarriage matters' after hospital negligence
Are you or someone you know looking to adopt? Please SHARE on Facebook to make them aware there is a community of support available.