"Thanksgiving – A time to give thanks. A time to look back over the year and relive moments that made life good. A time to remember the way things were. And for me, a time to mourn the empty spaces that used to fill the holiday table. For our family there were two missing from our Thanksgiving celebration this year – our brother, Jeff, who lost his battle to cancer, and our mom, who is still with us, but lost within herself. Two different types of losses, but losses we mourn and are mourning as our lives move forward.
This Thanksgiving was different. It was our first with two empty seats. Our first without mom, our second without Jeff, sitting at our Thanksgiving table. It was our first seeing our dad without mom beside him. As I shopped for the ham and planned the desserts to make, I tried not to think about the empty chairs. I wondered if anyone would mention them. I wondered if anyone could. I packed up more bottles of wine than I normally do when I head to family gatherings in the hopes it would make the noise that comes with family gatherings louder than the noise of the empty spaces.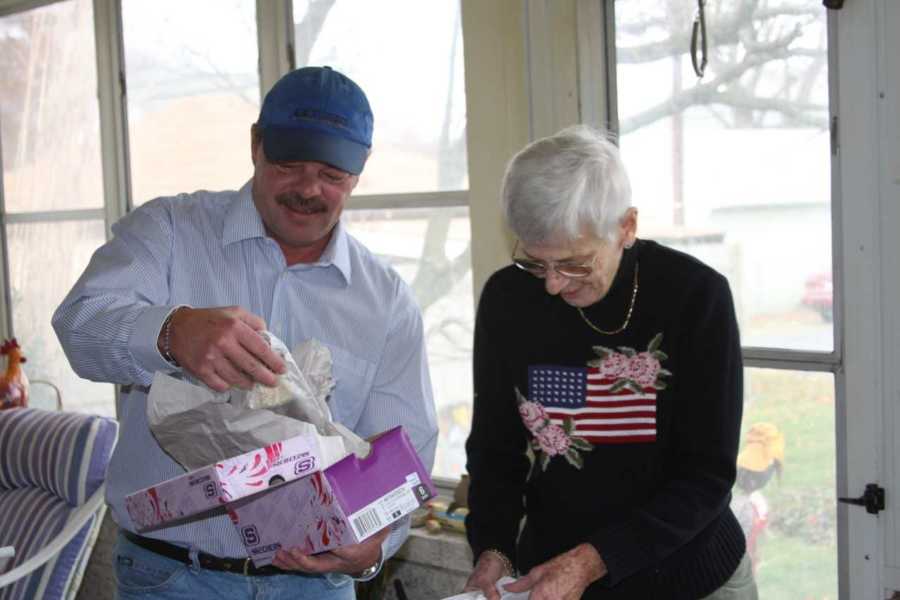 So this is life. It is loud and crazy but it is also filled with quiet spaces where those we have lost gather. Our family was spared the quiet spaces for so long there were times we felt guilty for our 'luck.' We knew someday it would happen – that's the way life is. Our time has come.
This year we celebrated Thanksgiving twice. On Thanksgiving day, six of us had dinner with mom and dad at their new assisted living home. A place where mom is safe, and dad is lost. We joined them around a table that isn't theirs with food that tastes unfamiliar on this traditional day that revolves around food. There were people we didn't know who joined us on this day that revolves around family. We did our best to celebrate Thanksgiving, but it was not our Thanksgiving. The Thanksgivings we remember. The noise, the laughter, the flavors of food that are shared once a year and make our taste buds happy and our insides content were missing. We didn't stay long. We didn't take naps. We didn't do dishes and pack up food for everyone to take home for leftovers. What we did have was our time together and we did our best to be thankful for those moments. Moments mom was occasionally there, knowing those moments are fleeting as this disease, dementia, continues to steal every piece of who she is and was.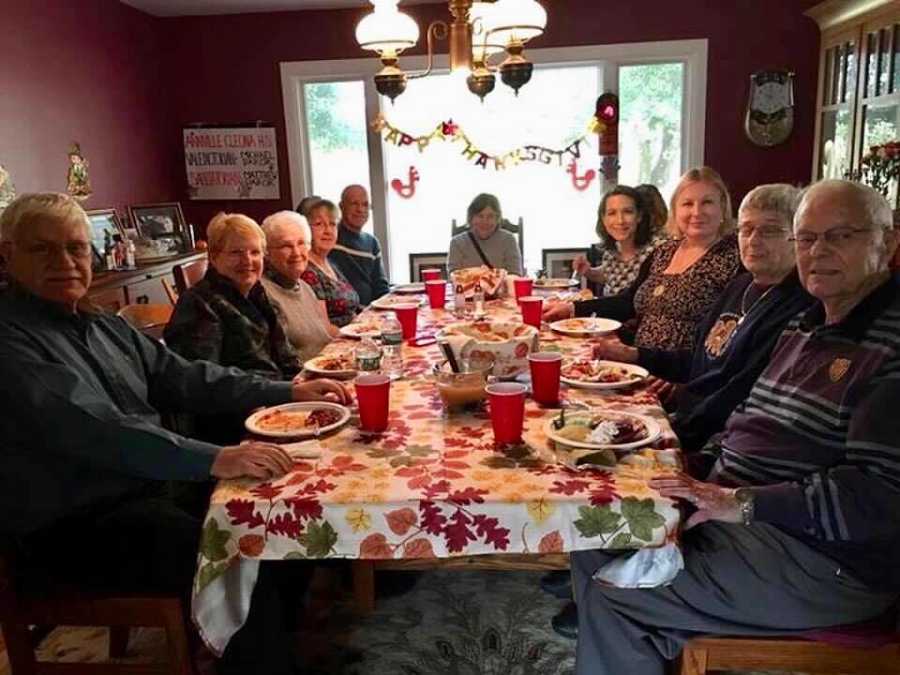 The other night I was visiting and mom was laying in her bed but awake and talking in a way only she could understand. I sat next to her and she looked at me. She said, 'Who are you?' I told her I was Becky. I asked her who she was, and she said, 'Mary' and smiled. I was so excited. I kissed her forehead and told her she was right, she is Mary. I called my sister Mary Ann and told her. She was as excited as I was. After a moment Mary Ann said, 'It's as exciting as it was when our children were learning new words.' We both know the time is coming when we will no longer hear her words but in the meantime we will celebrate every word she has left to share. These are the reminders we need to remember. We still have moments to be thankful for.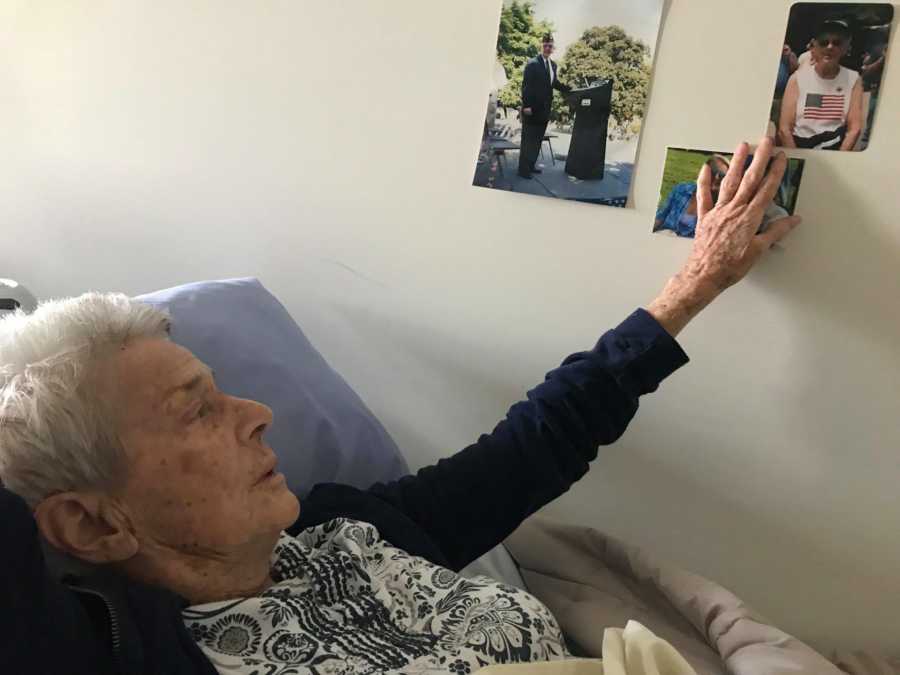 Our large family Thanksgiving gathering is on Sunday this year. It will be at my sister and her husband's home – where it always is. There will be 30 of us. One of them will be Dad. There will be food with flavors that when we close our eyes our Thanksgiving will be like all our other Thanksgiving's. There will be noise. There will be naps and football games. There will be dishes to wash and leftovers. When you look around the table where everyone will be gathered, it was filled with friends and family. There will be no empty spaces around the table, but there will be two empty spaces in our hearts. We know Thanksgiving will never be the same. This Thanksgiving we hoped we would not only feel the emptiness of a room missing those we love, but we would feel a room filled with the amazing memories those not with us have left in our heart and in our lives. And although they are missed, they are celebrated for what they left behind for all of us – memories filled with laughter and love. For that we are thankful!
In memory of our brother, Jeff Gacono, March 24, 1960 – January 20, 2017. A lover of life, a kind soul and missed terribly by all of those that loved him."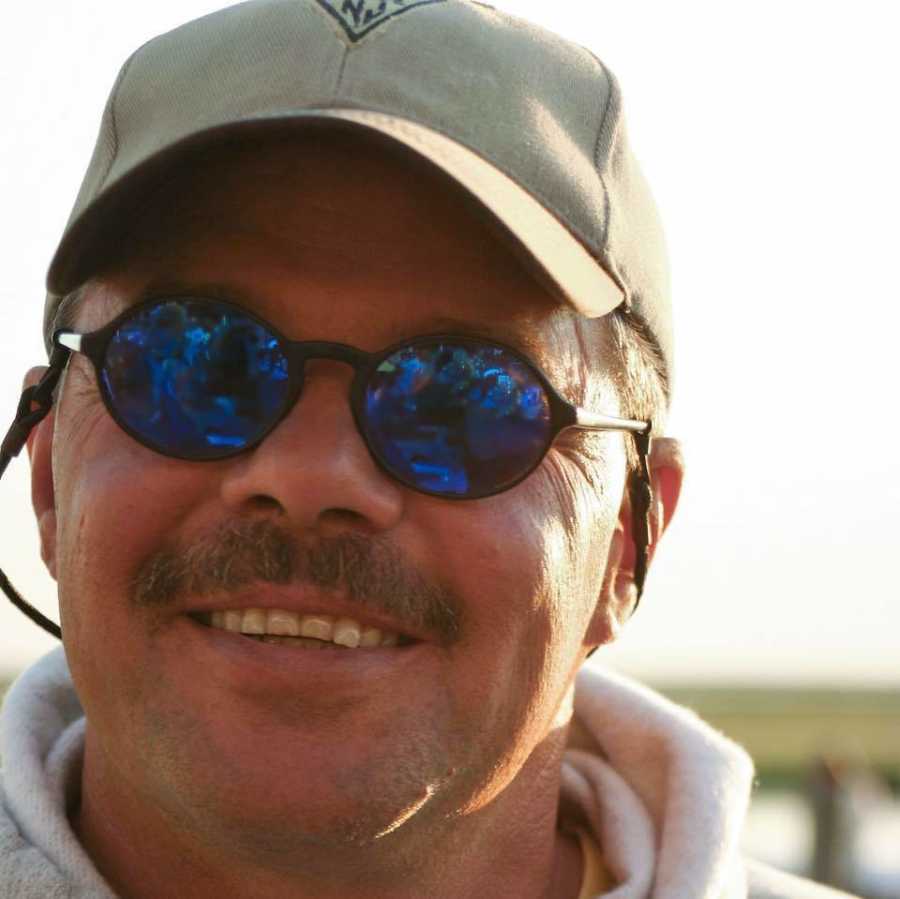 This story was submitted to Love What Matters by Becky Gacono of Annville, Pennsylvania. She is chronicling her mother's dementia journey on their Facebook page, Our Journey Through Our Mom's Dementia. Submit your own story here, and be sure to subscribe to our best love stories in our free newsletter here.
Read more about her mother's dementia journey:
'He was her strength, her protector, her everything – until he wasn't. Nothing, absolutely nothing, prepared us for the affect it would have on Dad.'
Do you know someone who could benefit from this story? SHARE on Facebook to let them know a community of support is available.