"An open letter to the White friends of my Black son:
You may not know this yet, but when you became friends with my son you took on one of the best and most important gigs there is.
To be the keeper of a Black boy's life in a white man's world. Being proud of the skin he is in is very important to our family and because you will be spending a lot of time with him, you will play a big role in the way he sees himself. You get to help shape his confidence and we are so grateful for your contribution to the person he will become.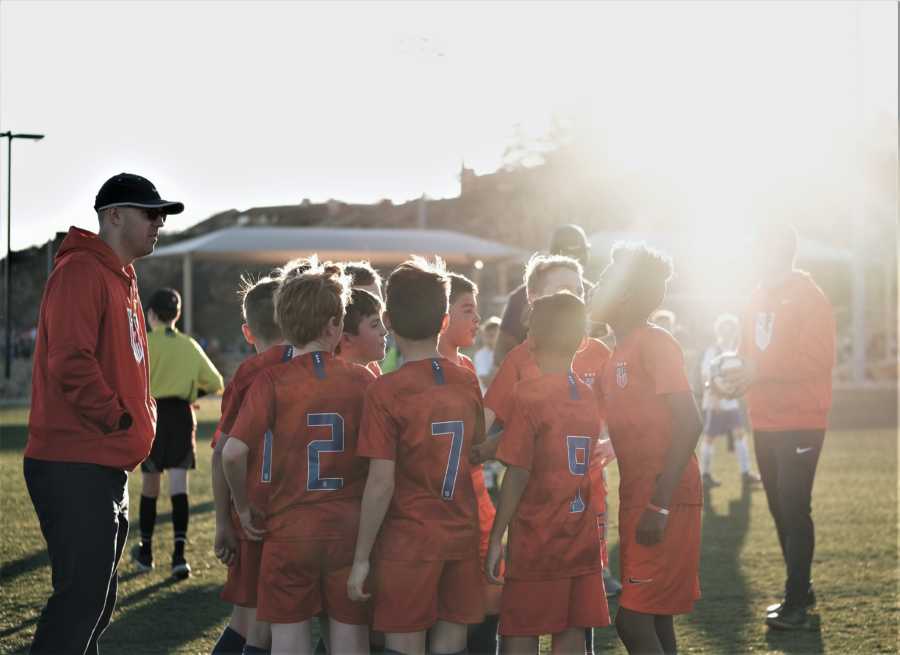 So, listen. I'm trusting you to make sure he is safe in your hands now that he is way too cool to hold mine anymore.
I hope your parents have already talked to you about what I am going to share with you. I'm sure they have because you are some incredibly thoughtful kids, but just in case, here are some things to remember when you are hanging out with our guy:
Remember that not everyone will see the fun and awesome friend you know and love when they look at him. Some will see him through only their own prejudice or ignorance. He'll need you to help others see him as you do.
Remember to see and appreciate his color and culture. Learn about the Black people he admires and the history you don't learn in school. Please take the time to learn that Black history did not begin and end with slavery, but rather a history rich with dreamers, scientists, doctors, philosophers, Mothers, Fathers and remarkably ordinary people who did so much good and created so much beauty in spite of the injustices they suffered every day.
His hair is a really important form of expression for him. We know you get curious sometimes and that's okay! But please don't touch it without his permission. Please don't make him into a stereotype by assuming he would be perfect for your basketball team or that he was born a 'drug baby.' He hates basketball and he was born to perfectly loving and stable biological parents.
Please remember when you are out playing night games and taking shortcuts through the neighborhood there will be people who will look right past a group of fun, loud, slightly obnoxious boys and see only your Black friend. To them, that might mean trouble or a threat for reasons they don't even understand, and they may call the police or take matters into their own hands. Please don't run off and leave him alone. Please stay right there with him. Be a witness. A polite and respectful one. Because whatever trouble you get into, there is a chance he will be blamed for it. Remember this when you are 12 playing kick-the-can, 14 at the mall, 16 getting pulled over, or 18 at a party. Help him stay away from trouble because, in the wrong hands, his consequences could be far worse than yours.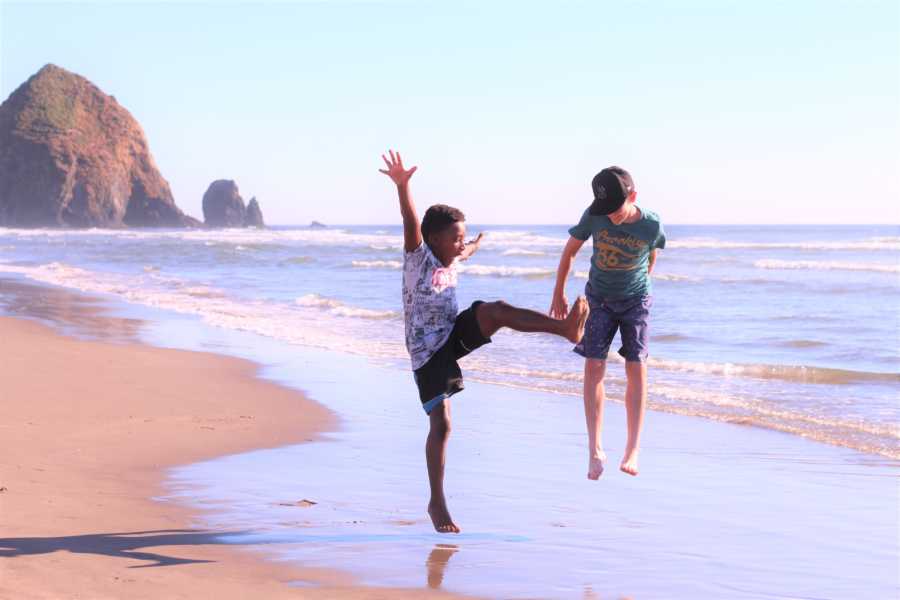 When you go to the gas station for a soda and a treat, please pay attention to the store clerk. If his eyes start following him while he picks out his sunflower seeds will you ask that employee why he is so concerned about your friend and not the rest of you? He might not even know. Please assure him you all have every intention of paying.
In the school hallways and lunch tables when you hear the N-word or racist jokes, please don't laugh at them. Learn why that is so offensive for your friend and stand up for him. Don't ignore it just because you can. He can't. Those words will stay with him for life, chipping away at his confidence and pride for the skin he is in. Make others go through you to get to him. That is solidarity. That is being a true friend.
If you hear your parents become afraid of your friendship and suggest you shouldn't hang out with him anymore or date a different boy, please ask them directly if they would be saying this if he were white. Remind them this is still the kind-hearted boy who ate at their kitchen table, sat next to them at church, and came to your Spiderman birthday party. Remind them the little boy they loved then is just that same bigger boy now.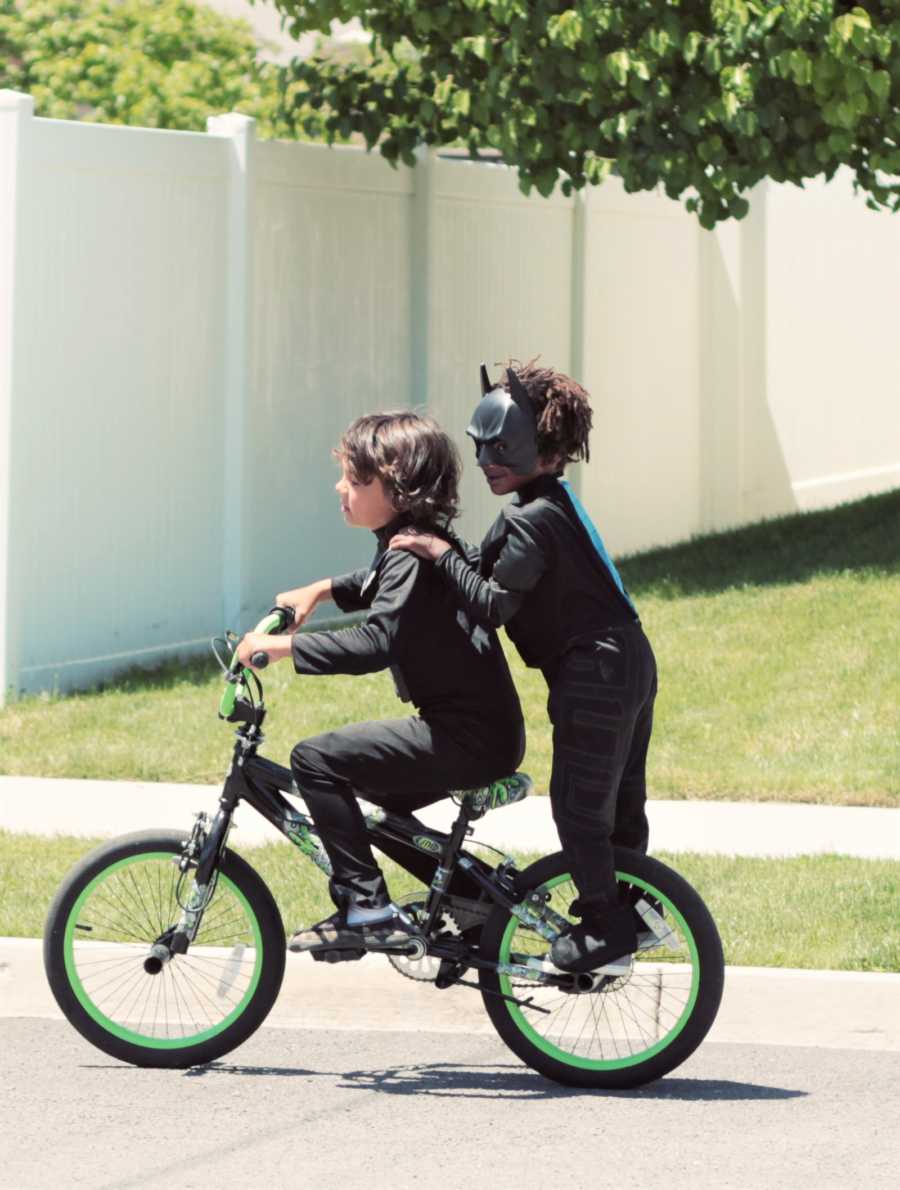 I'm so grateful for each of you. You have no idea what it means to my mama heart to know when I send my son out into the world with you, I can rest assured that he is being looked after, stood up for and loved by friends like you.
Sincerely,
Just a mom who has to worry about these things."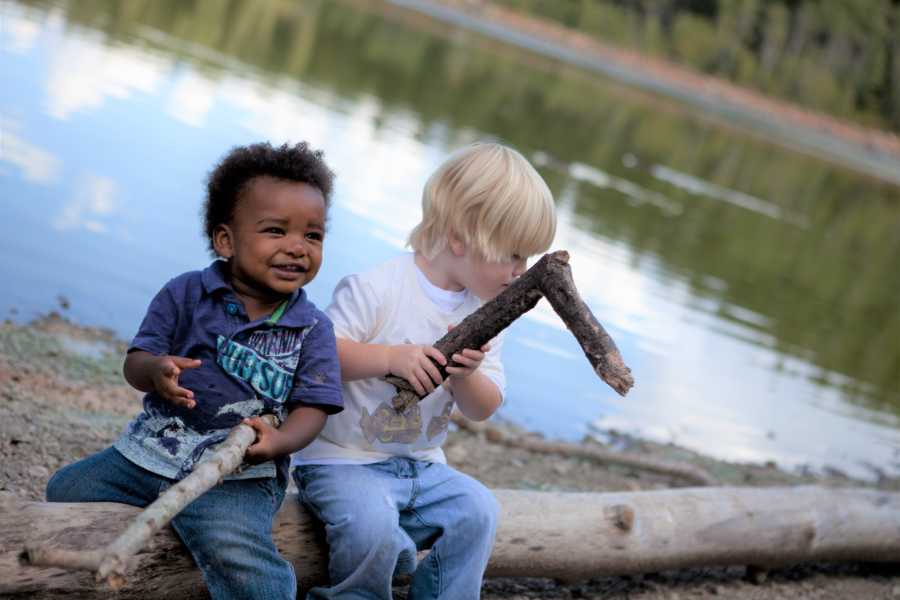 This story was submitted to Love What Matters by Kortni M of Utah. You can follow her journey on Instagram. Submit your own story here and be sure to subscribe to our free email newsletter for our best stories, and YouTube for our best videos.
Read more from Kortni:
'One minute ago you were glued to my side, now there's enough space between us to fill the Universe. Be patient with me as I learn to let you go.': Mom pens touching letter to her tweenager, 'I hope my love will always bring you back for more'
'One minute ago you were glued to my side, now there's enough space between us to fill the Universe. Be patient with me as I learn to let you go.': Mom pens touching letter to her tweenager, 'I hope my love will always bring you back for more'
'We are not your 'typical' family. We are white parents with a black child.': Mom sends heartfelt letter to teacher 'advocating' for her black son this school year
Spread beauty and strength for others. SHARE this story on Facebook with family and friends.