"There's a window above my kitchen sink.
When my husband was building our swing set, we yelled back and forth to one another through open windows, so we could be sure that he placed it in the perfect spot, visible from my bedroom, the living room and the kitchen sink. It's not a huge house, but it's a huge yard and we wanted to get it just right.
This afternoon, I washed a sink full of dishes, as I do every day of my life. When the sink was empty, I began scrubbing it out, and I let myself stare out the window for just a minute. I eventually realized that I had scrubbed every inch of the sink without having to look. My arms know how to do it without the help of my eyes or my mind.
As I rinsed and wiped it dry, I started to think about how many other things I do every day without really noticing them. So much of this early part of motherhood becomes routine so very quickly.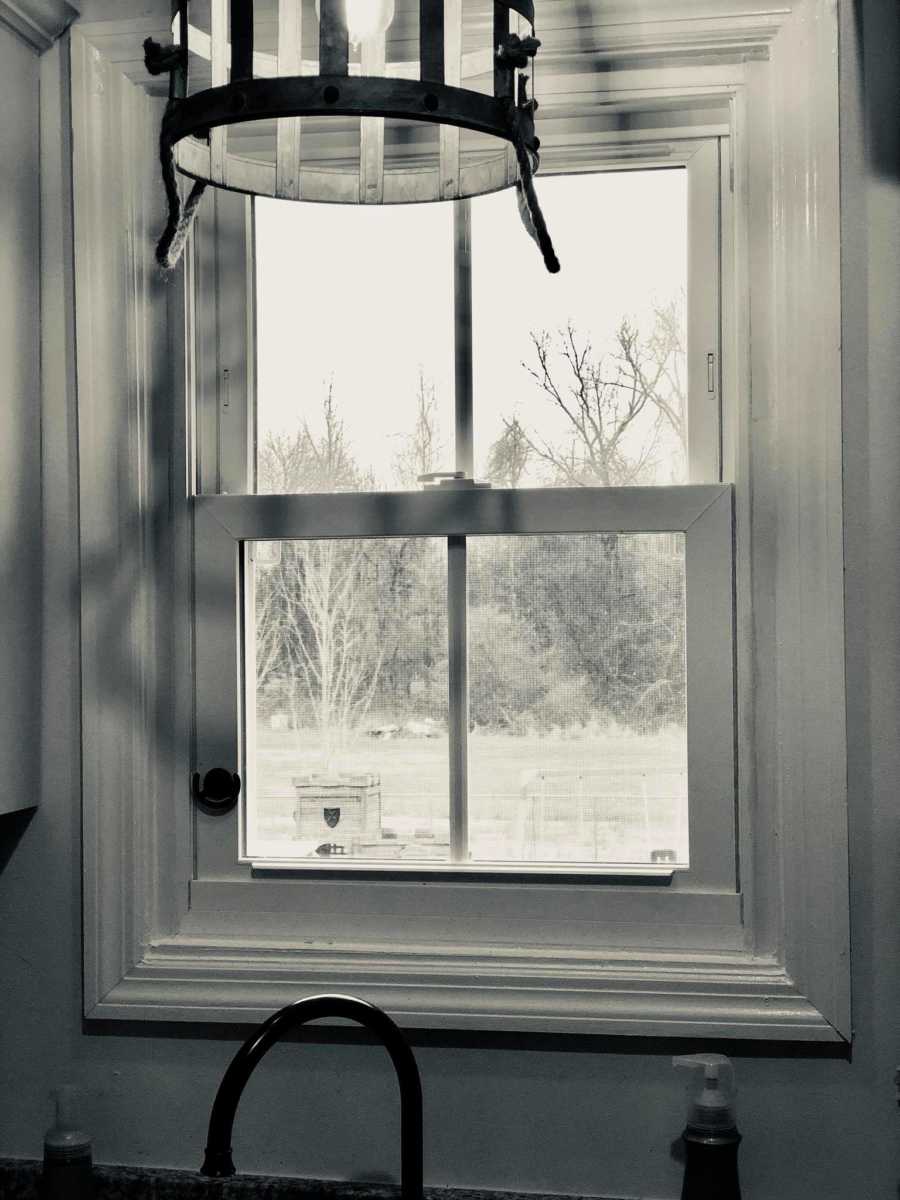 Every morning my preschooler watches Wild Kratts until my toddler wakes me up, and my arms reach for him, and kiss his little head. I change his diaper, put him in his high chair, fill 2 cups with juice, hand each of my boys a yogurt or some cheerios and turn on Leap Frog. It's educational, so I can use my bathroom alone and not feel guilty about the screen time.
I don't think about any of it.
The smells of motherhood pass me by.
Wet diaper. Huggies wipes. Apple juice. Greek yogurt. Peeled clementine. Tom's of Maine strawberry toothpaste. Dirty diaper. More wipes. Boudreaux's Butt Paste. Peanut butter sandwiches. Muddy boots. Chicken nuggets. Bug spray. Sweaty heads. Johnson's baby wash. Dawn dish soap. Laundry detergent. Clorox wipes.
The sounds blend into one another, too.
If I stop and really listen, I can tell when my 5-year-old is spinning a vintage style metal top. I know exactly what that shaking noise is: It's my 2-year-old shaking Mickey bowling pins as though they are maracas. I can tell by the volume of the thud which one of my kids is jumping off the top of the toy box. I know if my oldest son starts counting a group of objects, it won't be long until the baby yells FIVE FIVE FIVE and makes his brother forget what number he is supposed to be on.
It's all so ordinary. And so beautiful.
This is not to say that I'm unhappy with this level of routine.
I'm not unhappy at all. I love this life in all its simplicity.
It just makes me a little sad when I have this type of moment of clarity and realize how much time I've been spending on autopilot.
These scrub-the-sink moments are my life.
And if I don't take it in on purpose, I might realize one day that I missed it.
I will probably never stop and let the gratitude wash over me while I'm scrubbing little bits of stuck-on macaroni off my kitchen sink.
Let's get real.
But I am going to try to be more mindful about letting things fade into the background.
This Mom life is all I ever hoped and prayed for, and I don't want to miss it."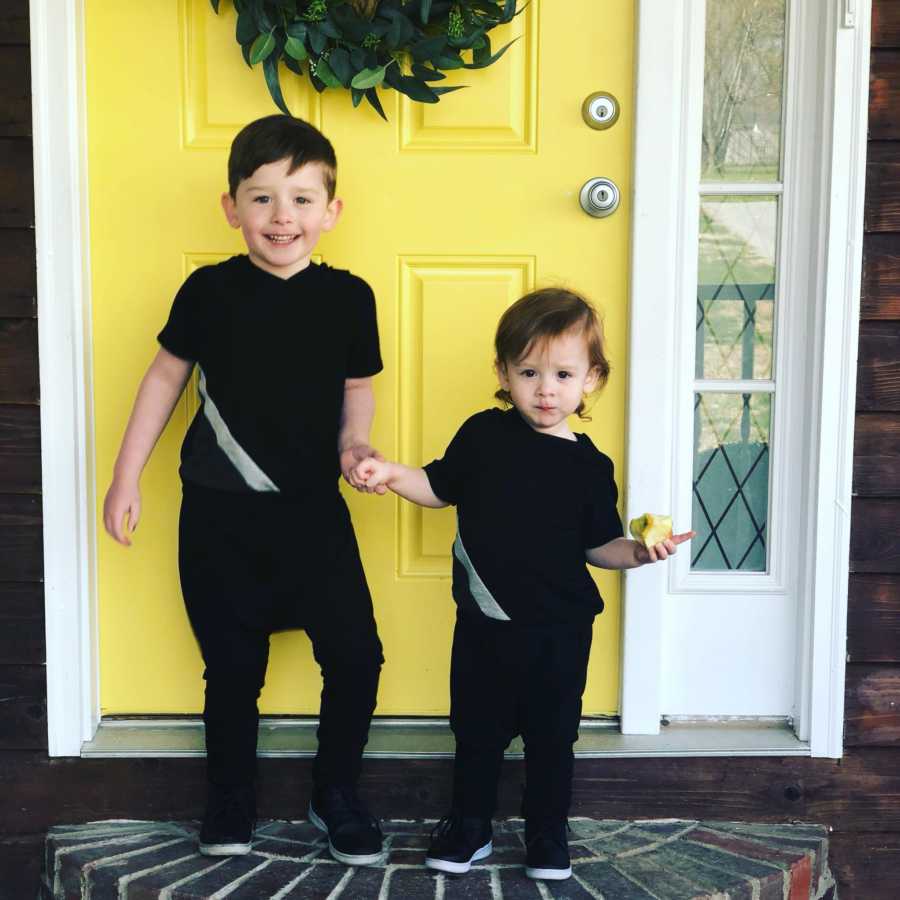 This story was submitted to Love What Matters by Katie Cloyd  of Nashville, Tennessee. Subscribe to our best love stories here.
Please SHARE this story on Facebook to encourage other mothers to cherish these little moments.