"It was like a switch flipped in my body. Within seconds, the hearing in my left ear vanished. Shortly after, vertigo began. Confused and afraid, I prayed it was the stress of my mid-term exam causing this strange reaction. Lying in a hospital bed that night, the doctor assured me it was a simple bought of vertigo and my hearing should return in a few days. No need to worry. Every part of me wanted to believe him.
My first wedding dress fitting was a few days later. Along with finishing grad school, I was knee-deep in wedding planning and prepping for my move to Florida. While the seamstress worked, my soon-to-be mother-in-law held my waist to keep me from swaying on the platform. Dizzy and still very much half-deaf, she insisted I see her doctor that night. Unfortunately, that started a seemingly endless cycle of getting misdiagnosed. Even though it only took a month, it was by far the longest month of my life. Balancing my bridal showers in between hearing tests, while on high doses of steroids and a special diet. It was less than ideal. Yet no one could agree on what was happening to my body.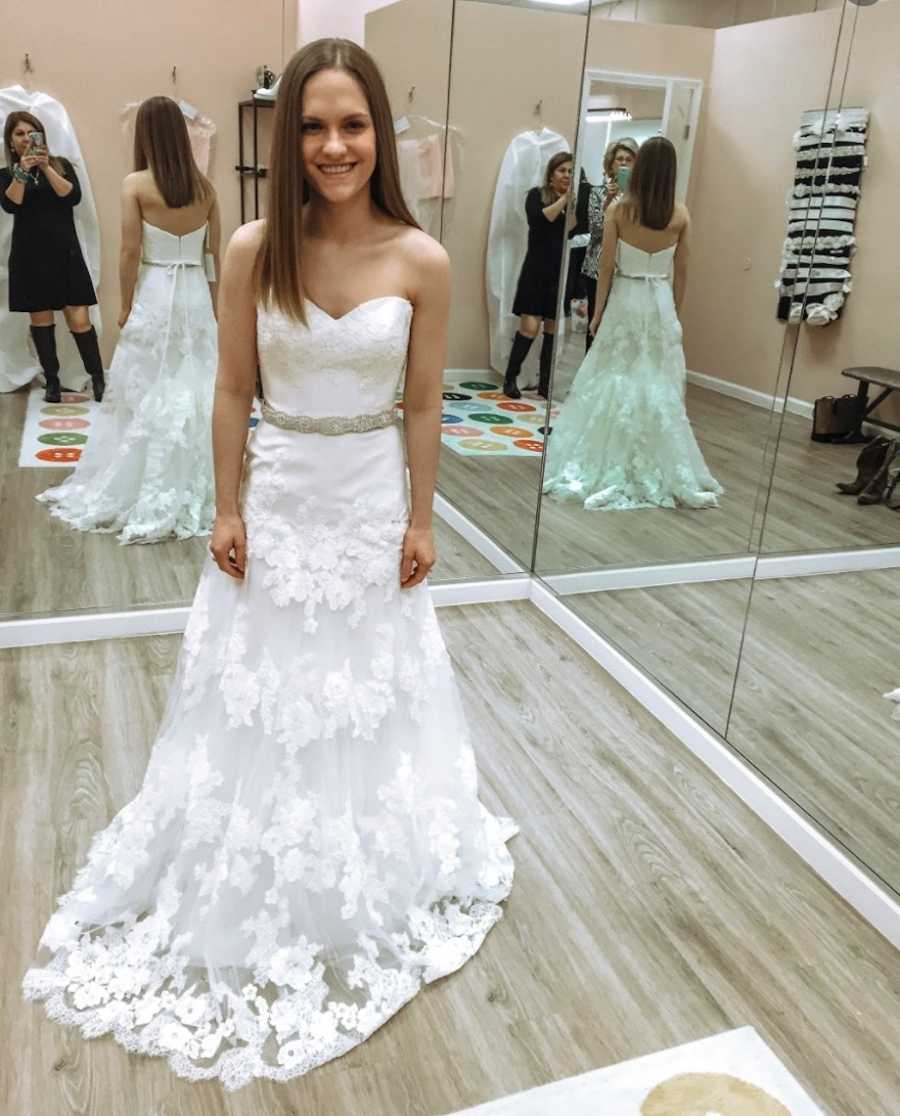 Finally, a doctor ordered an MRI. Staring at the two white blobs sticking out of my brainstem, I thought, surely they have the wrong person. This can't be my brain – those can't be my tumors. The doctor gently explained I have a rare genetic condition called Neurofibromatosis Type 2 (NF2). It causes benign brain tumors to develop on the hearing and balance nerves along with on the spine. 'Permanent' and 'progressive' are words you never want to hear a physician say, especially when they're referring to hearing loss. Eventually, I will become completely deaf.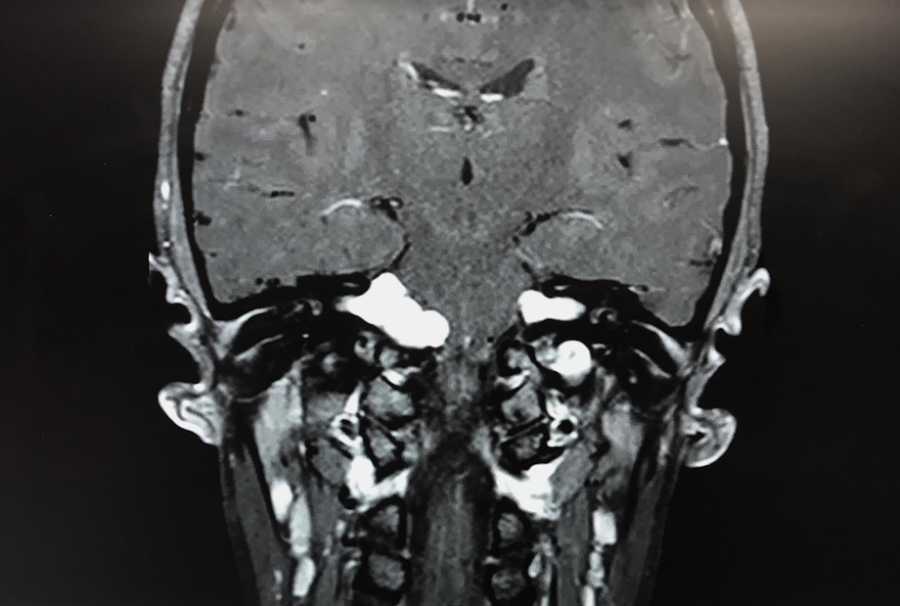 Terrified of what this might mean for my marriage, I cried as my fiancé's mom held me in her arms. The only words I remember her saying is, 'This won't change his love for you.' Acting as my surrogate parent since my parents lived a few hours away, I prayed she was right.
Over the next few months, I managed to finish graduate school and pack up my apartment in Texas. My fiancé was already living in Florida and after five years of dating (two of which were long-distance), we couldn't wait to be reunited. But our wedding and move were a bittersweet celebration.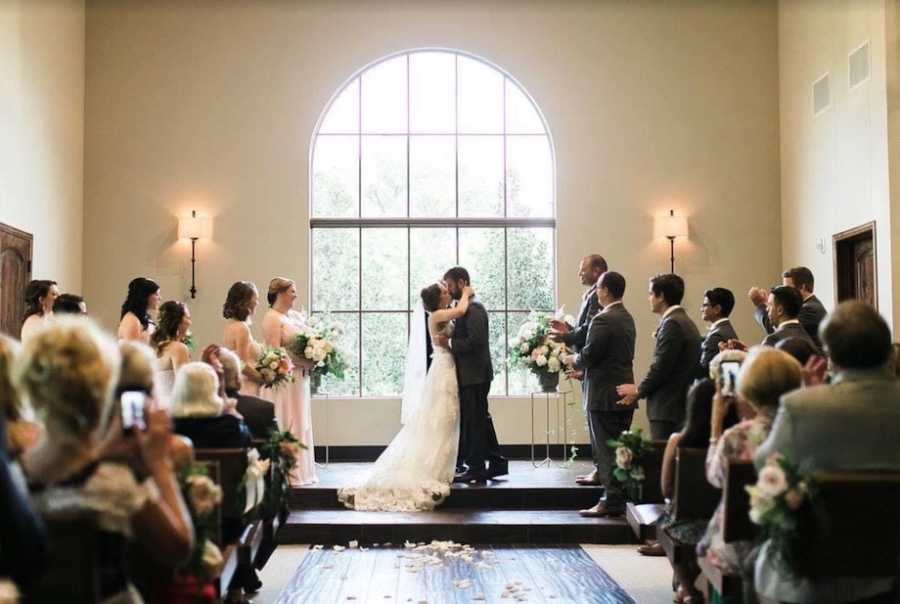 Getting diagnosed at such a pivotal time of my life – I felt cheated. Six years of college to become a therapist only to find out I'm losing all of my hearing. Leaving my friends and family to move to a new state where the only person I know is my husband. Spending our first year of marriage battling brain tumors, chemo, MRI's, and hearing tests — none of it felt fair. Depressed and hopeless, I found myself utterly stuck without the prospect of a plan.
Shortly after moving to Florida, I heard a woman on the local Christian radio station mention the phrase: being positioned. She explained when everything is going wrong and your life is falling apart, that's when you're being positioned to do something greater. The moment I heard it, my attitude began to shift. 'Maybe that's what's happening? Maybe God does have something good for me. And maybe, just maybe, His plan is even better than the one I have.' From that day on I held tightly to the idea I was being positioned. Suddenly my suffering had meaning and I knew something good was going to come from it.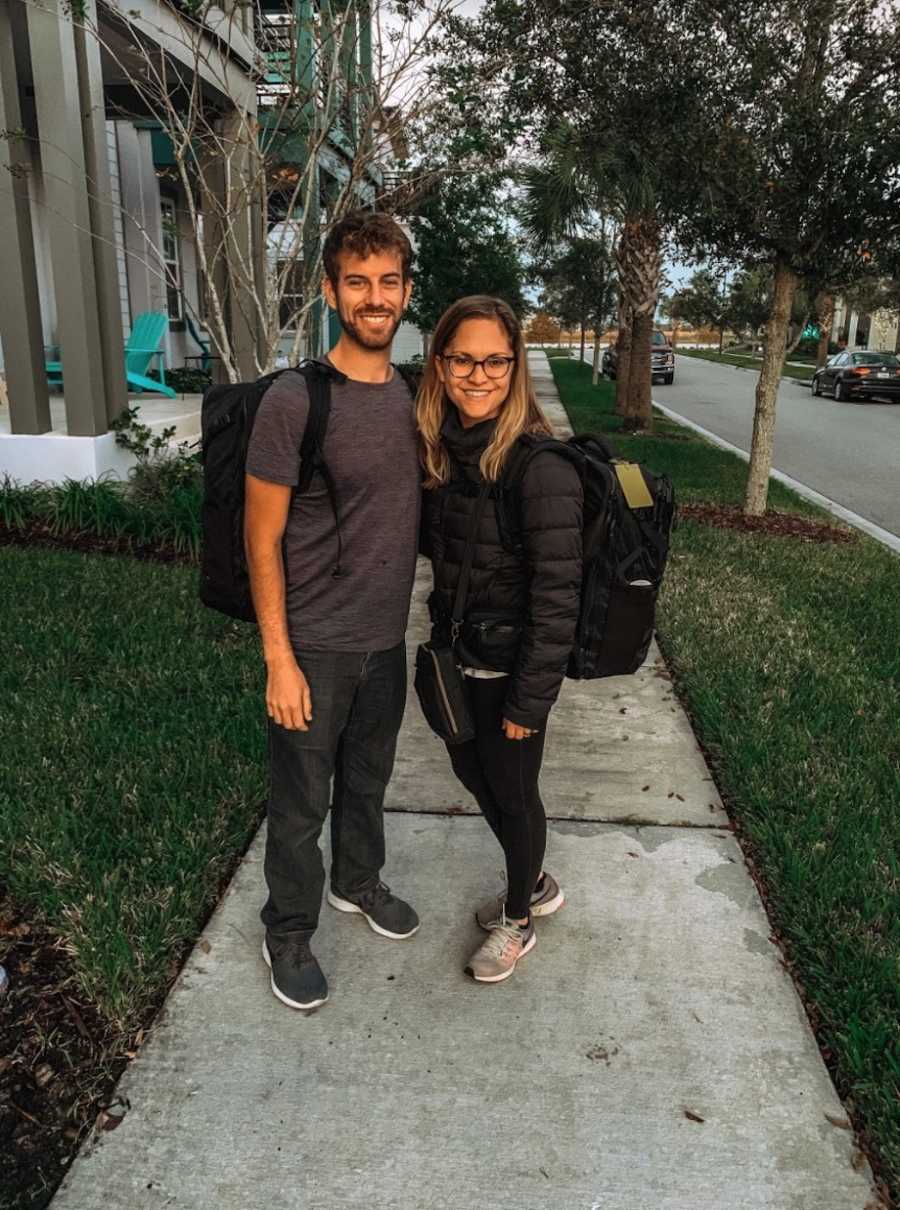 My self-worth took a heavy hit after my diagnosis. As a recent graduate with a complicated health situation, I was convinced no one would hire me. The probability of losing my hearing plus my lack of job experience didn't make me a good candidate. Yet through some miracle, I ended up getting hired as a social worker for my neurooncologist. The person who knew the worst in my condition saw the most in my potential. Plus my job meant my commute to treatment was a quick elevator trip away.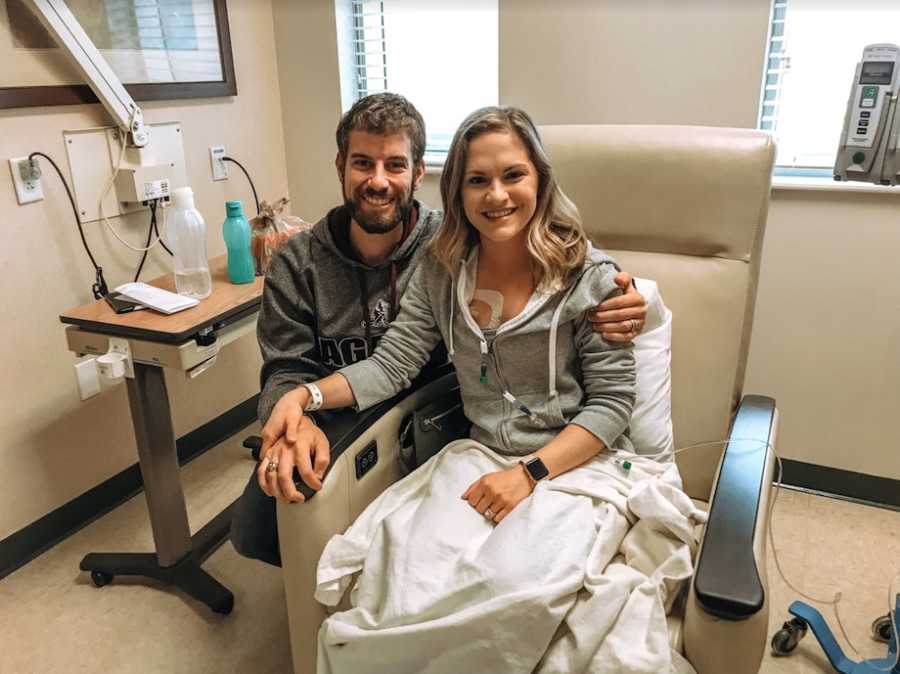 Working at the cancer center changed everything for me. Catching my breath and adjusting to my new reality, I started to realize my experiences as a patient made me a better social worker. Empathy has always been my strong suit, but in this space, I could reach people in a way others simply couldn't. Finally, there was value in my condition. It helped our marriage too. Working with my medical team eased some of the burdens off my husband, and the nine-to-five normalcy gave us stability during an otherwise tough first year of marriage. More than that, it opened our eyes to what God might do through my condition.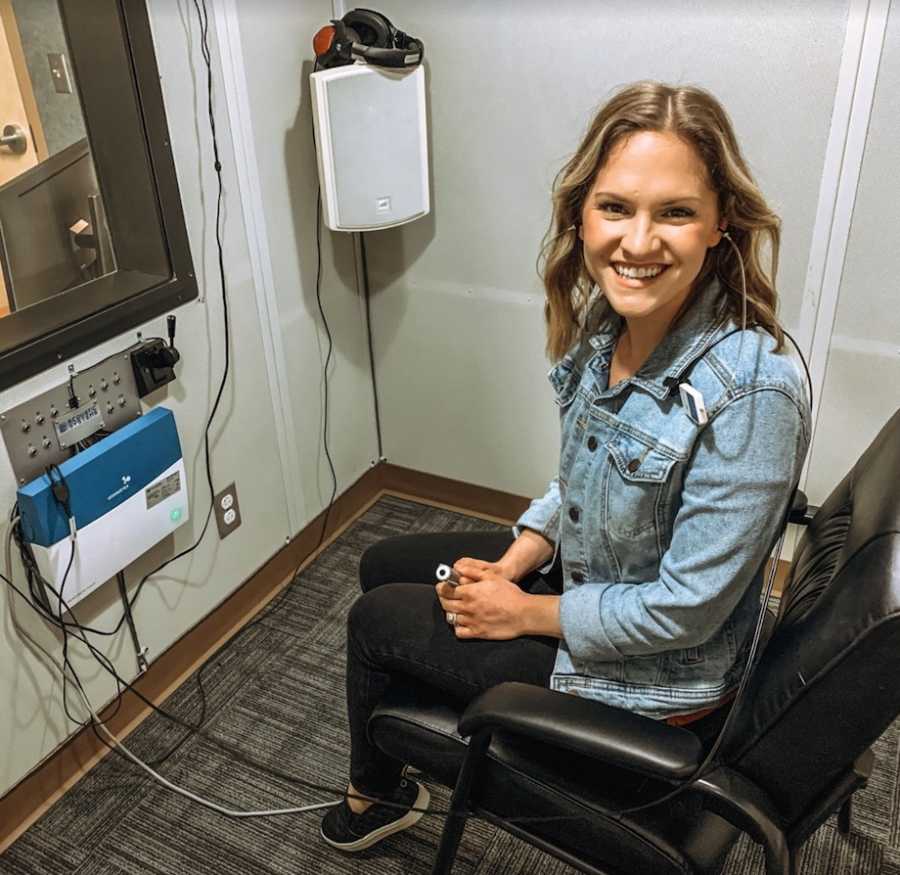 Nine months later, my doctor decided to give my body a much-needed break from treatment. Temporary and without a timeline, we knew we needed to take full advantage of my time off. Plus, when you're losing one of your most precious senses, wouldn't you do everything you could to enjoy it while you still can? So, we quit our jobs and committed to traveling the world for a year! Both of us were terrified of leaving the safety of our home life, and I was afraid I'd never find a job again. But we knew we'd regret letting our fears win the argument, so we leaped and prayed it was the right move.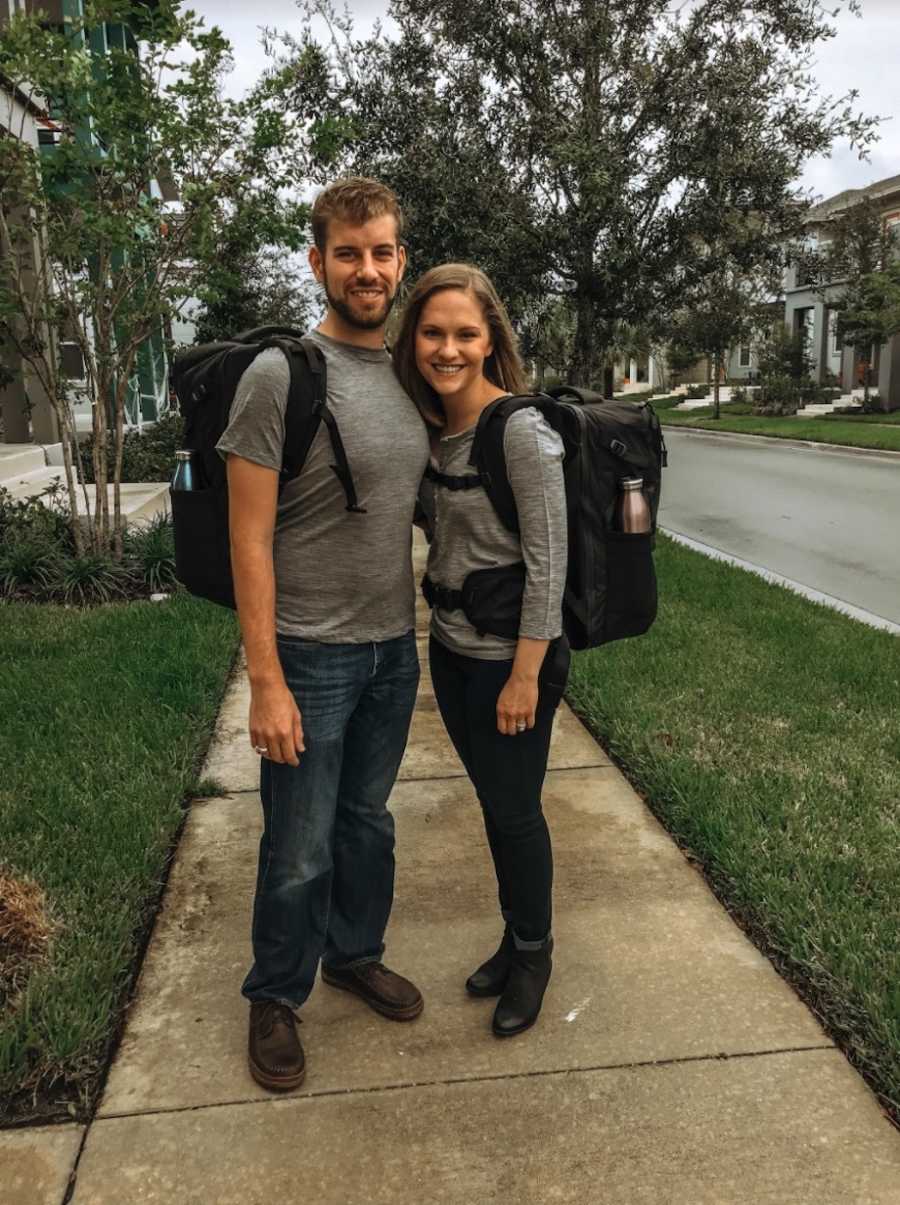 Our adventure began in Dubai, Abu Dhabi, and South Africa. Riding the world's fastest roller coaster, taking in the views of Table Mountain, and going on a safari – we could hardly believe this was our new life. After eating our way through Europe, paragliding in Switzerland, and camping in Iceland, we headed to Asia. Ending our travels in Japan and Thailand, where we hung out with elephants and lived off a diet of Thai iced tea and mango sticky rice. After traveling for twelve-months, filled with gratitude and a few pounds heavier, we headed home.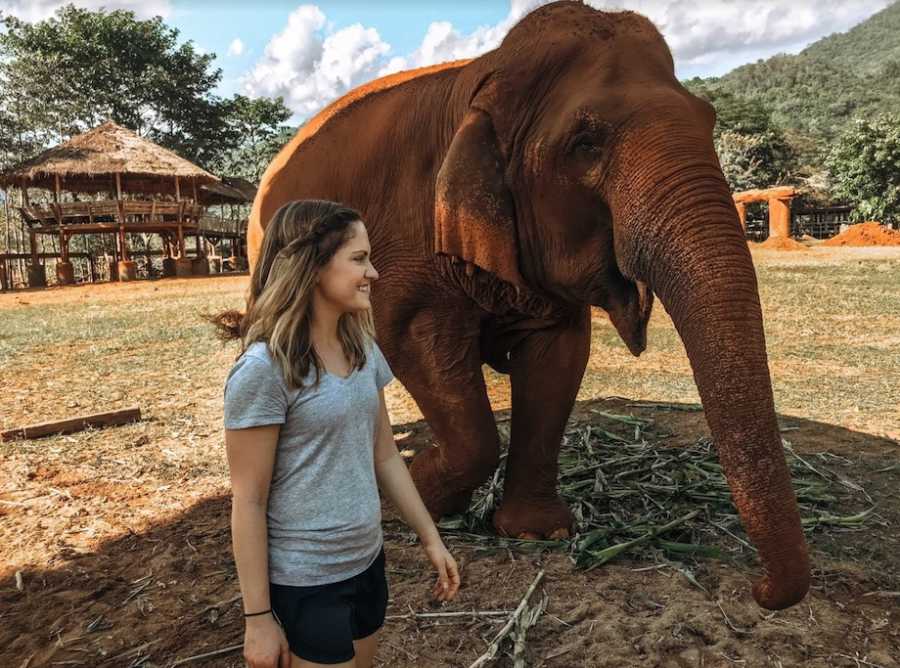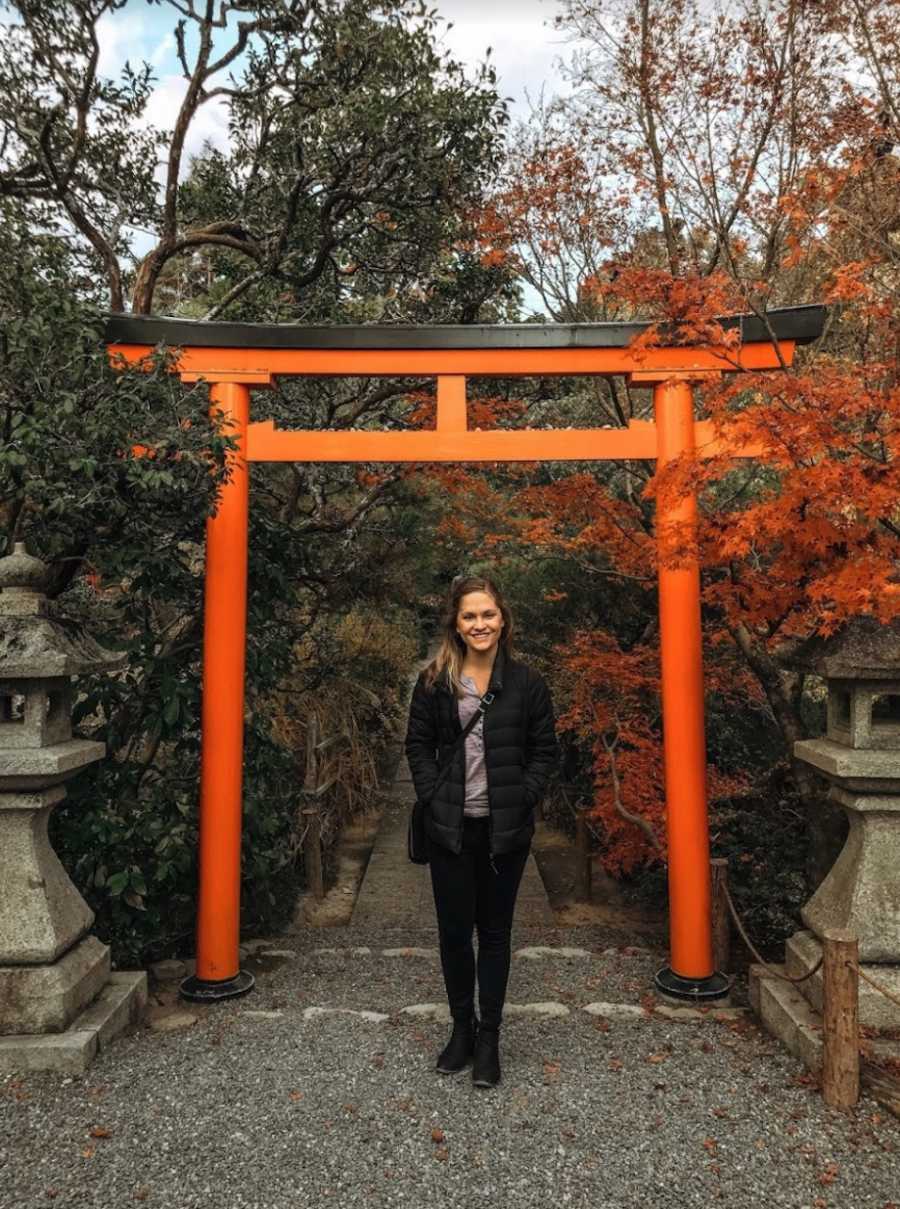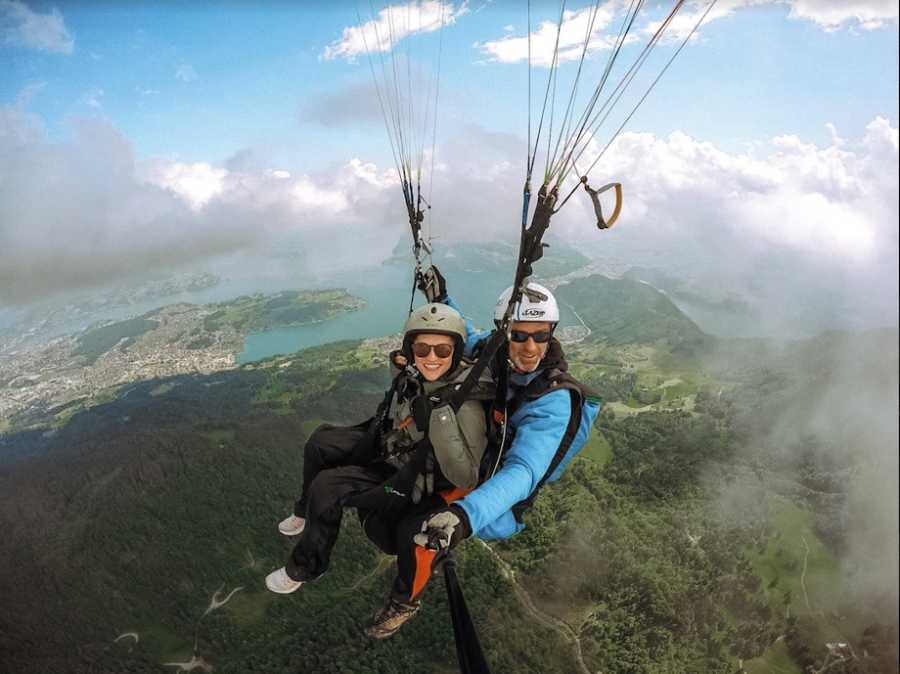 During our time abroad, I began to realize the power of traveling as a tool for coping with a chronic illness. Beyond the necessary escape, it restored my confidence and helped me rediscover who I can be within my new circumstances. It reminded me I could still enjoy life and take risks, despite what's happening in my body. My dream of becoming a therapist no longer felt like the right path with my progressive hearing loss. And I wanted to use our experiences abroad to help others living with conditions like mine. So, on November 7th, 2019 we launched a nonprofit called: Being Positioned. We send adults diagnosed with rare genetic disorders on all-expenses-paid journeys within the US. We hope to show them good things can come from their condition and help them realize they, too, are Being Positioned.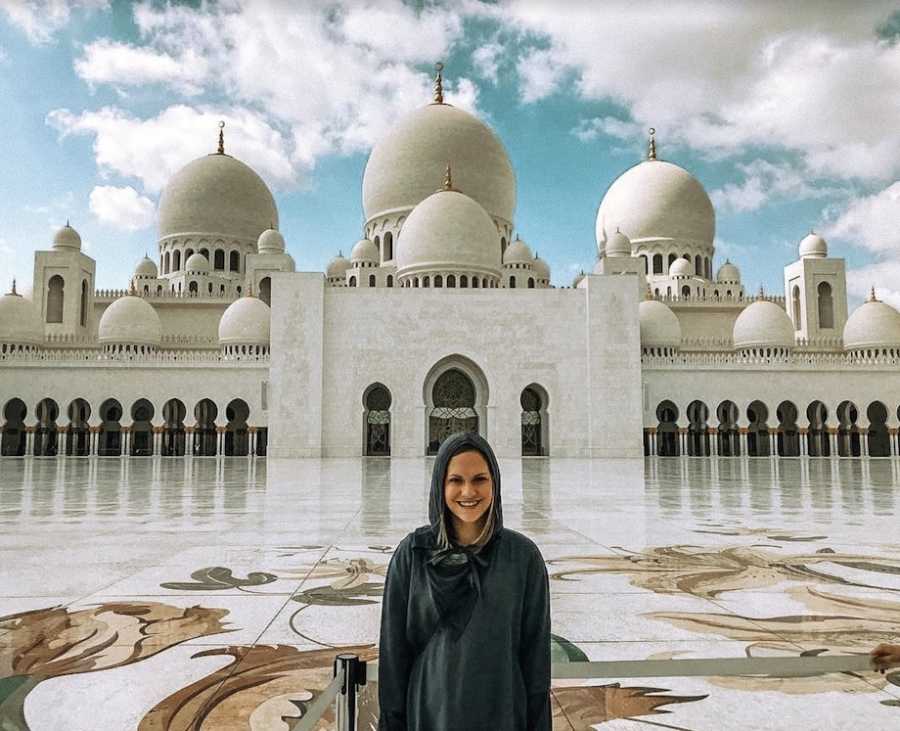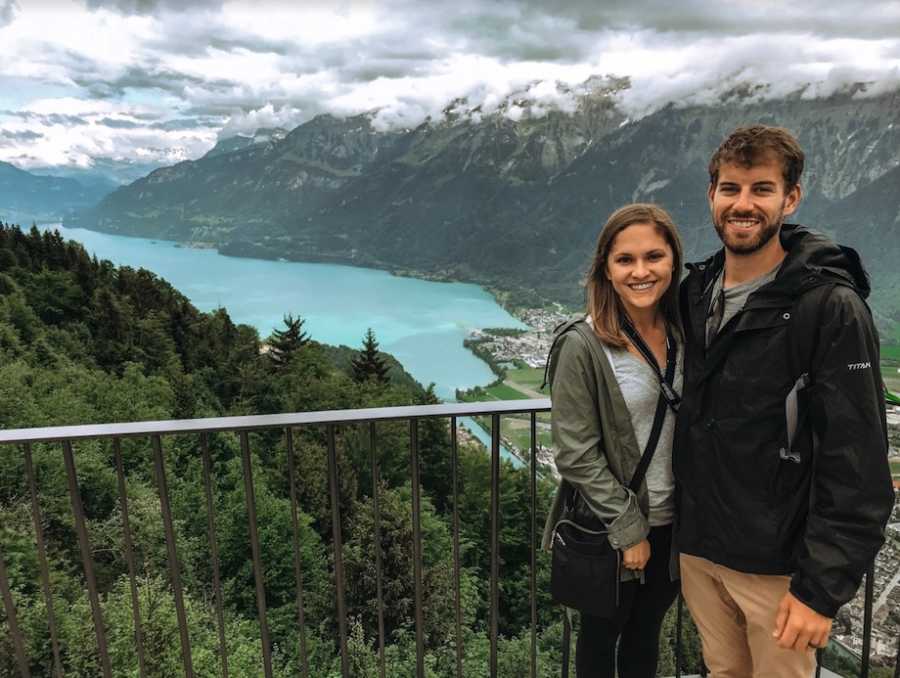 Despite the good that has happened over these last four years, living with brain tumors is hard. Every day, I face the fear of losing my hearing. But that fear no longer controls my life. Knowing my pain has a purpose helps me survive this so much better. I live with a heart of gratitude for the good things that have entered our life because of having NF2. My husband and I have braved a lot, but we largely credit the strength of our marriage to my condition and the ways God has grown us through it. Regardless of religious beliefs, the idea of Being Positioned offers hope for everyone. Whether you're living through unimaginable loss or dealing with a diagnosis, you have a purpose, and good things can come from your suffering – if you let it."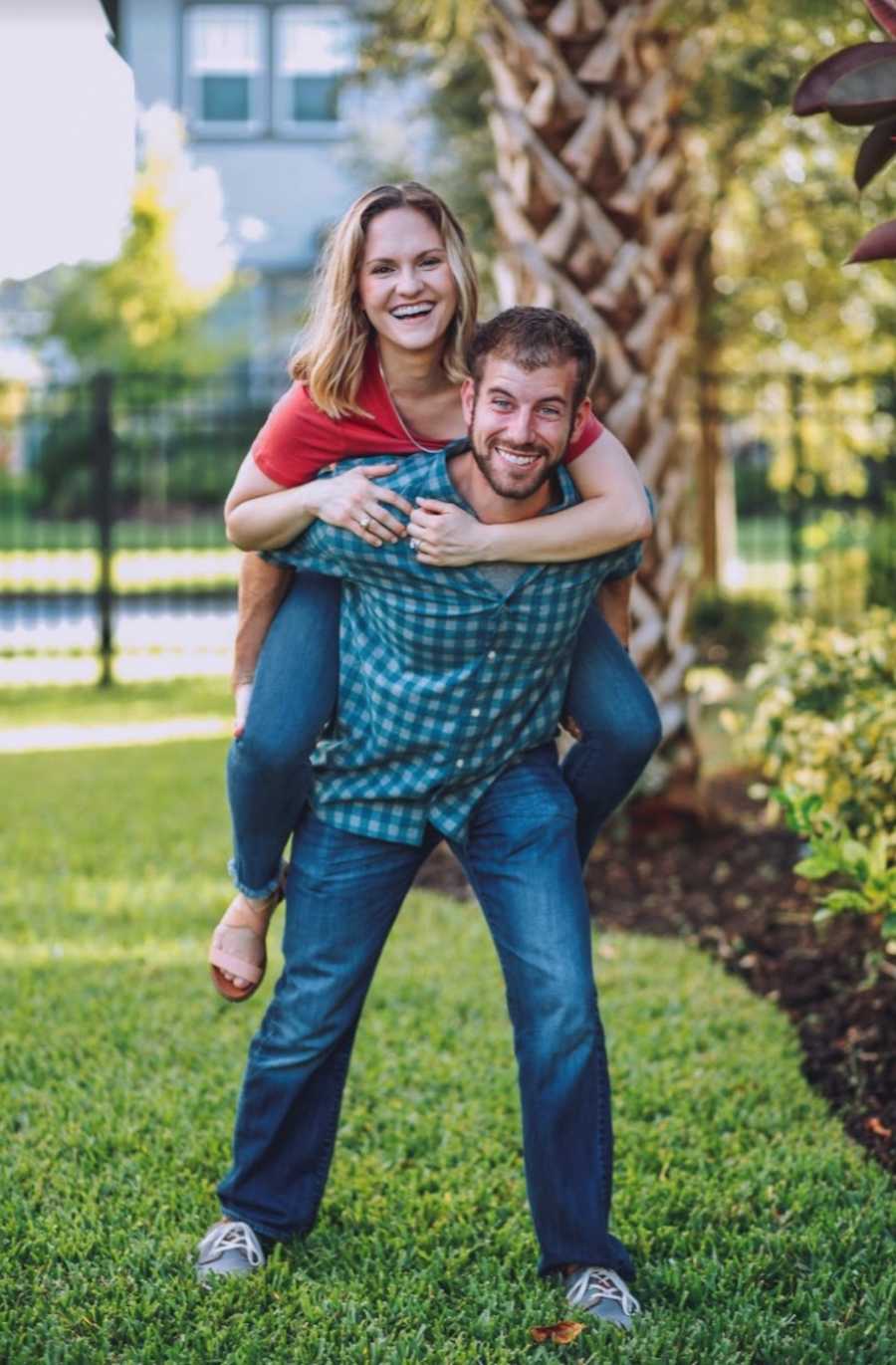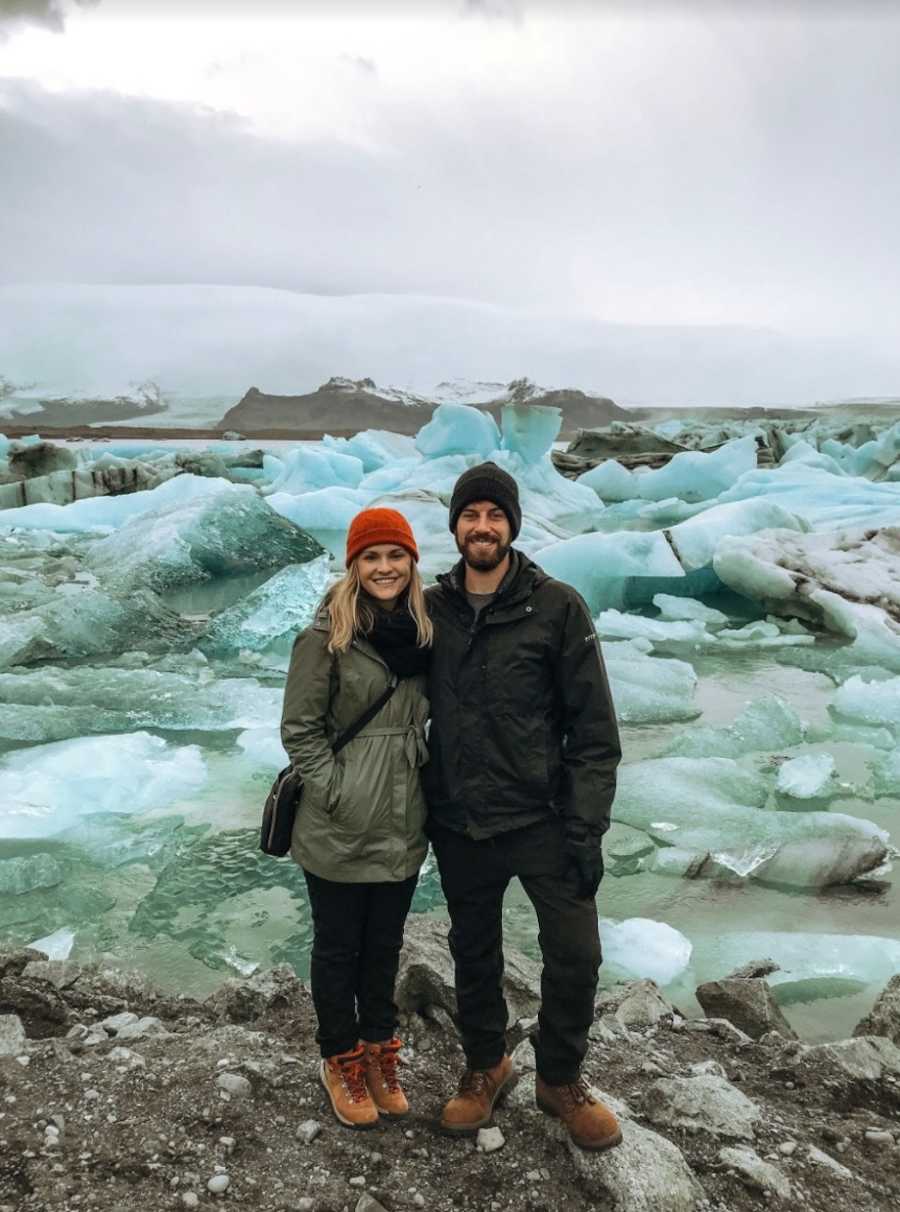 This story was submitted to Love What Matters by Christina Menkemeller from Orlando, FL. You can follow their journey on Instagram, Facebook, and their website.  Be sure to subscribe to our free email newsletter for our best stories.
Read more beautiful stories of families overcoming illness here:
'If I have surgery, I might not wake up. If I don't, the tumors will grow, killing me anyway.': Mom with 23 tumors pens heartbreaking love letter to her sons

'I hadn't even held my baby yet when the doctor came in. 'We've found a growth. You need to come back in 2 weeks.' I lost it! The happiest day of my life quickly turned into the worst.' Cancerous growth found on woman's labor day'
Please SHARE this story on Facebook and Instagram to encourage others to cherish every moment and love what matters most.