"James & Kaylee:
We lived in Ghana Africa for 590 days. 590 days of being Mommy and Daddy in our daughter's culture. 590 days of watching our daughter heal and flourish. 590 days of witnessing God move mountains for us. 590 of the most beautifully traumatic days of our lives.
Let's go back to the beginning…
James:
I never wanted to adopt. When I started dating Kaylee in 2012, it was very clear that adoption and Africa were very close to her heart. My under-developed 20-year-old male mind couldn't comprehend bringing a child into my family who wasn't my flesh and blood.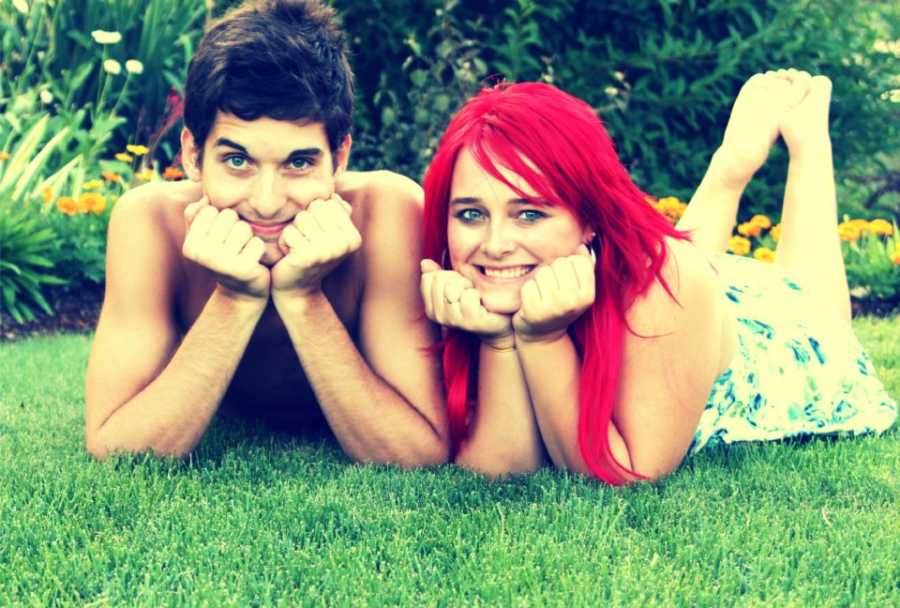 Kaylee:
I always dreamed of adopting a little girl from Africa. When I met James, it was love at first smile. I knew the night I met him he was the one I wanted to do adventures with for the rest of my life. After a few weeks of dating, James told me he really didn't think adoption was right for him. I knew God wanted me to marry him, and I knew God put adoption on my heart. I told James that God would change his heart. He smiled and said he would keep an open mind about it.
James:
2 years later I was sitting in church with my wife. Pictures flashed across the screen of orphans in Kenya. I felt my heart stir more than usual. As I continued to look at the photos, my heart started to break for those children. For all the millions of children that didn't have families or anyone to love them. It was as if I was finally hearing God's calling for the first time.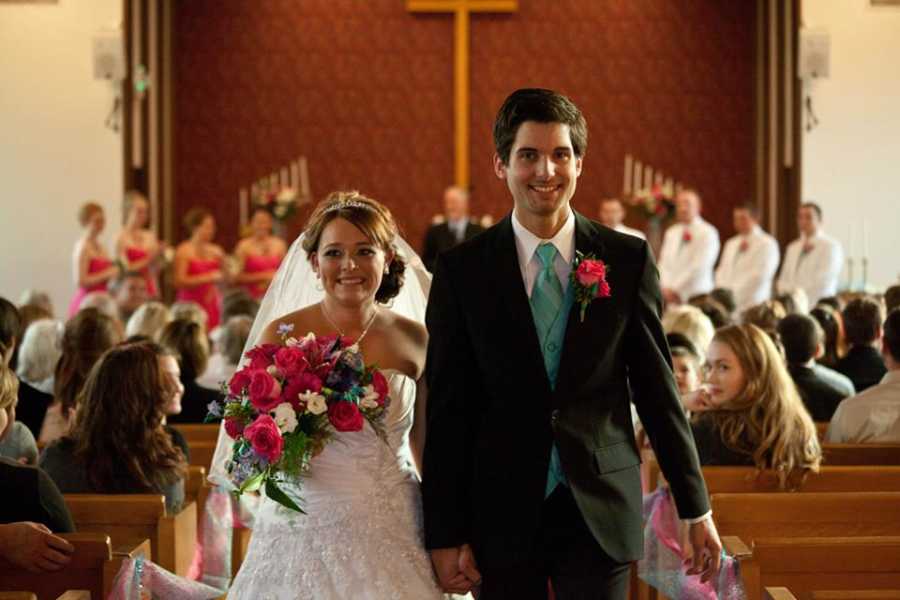 Kaylee:
It was October of 2014 and we had just moved to Temecula, California. In April we had lost our sweet baby 5 weeks into my pregnancy. This was our 2nd Sunday at our new church and they were talking about the school they wanted to build for orphaned and poverty-stricken children in Kenya. I looked up at James and noticed how emotional he was. We got into the car and James started crying. He proceeded to tell me through his tears that he wanted to adopt children. Lots of children. And he didn't want to stop there, he wanted to make a difference in the world. He said he wanted to put down roots in Africa. It was in that moment I realized God was answering my prayer.
James & Kaylee:
June of 2016 felt like the beginning of the rest of our lives. We had just gotten home from our first trip to Kenya, Africa, and we started talking about beginning the adoption process. At this point adoption was plan A, and we knew this is how we wanted to start our family. We didn't know if it was the right time, since we had also dreamed of opening our coffee company that same year. We contacted an adoption agency and they sent us a link to look at children who were on a waiting list. We prayed and decided that if we saw a little girl pop up on the waiting list, that would be our sign that God was opening the door and we needed to step through it.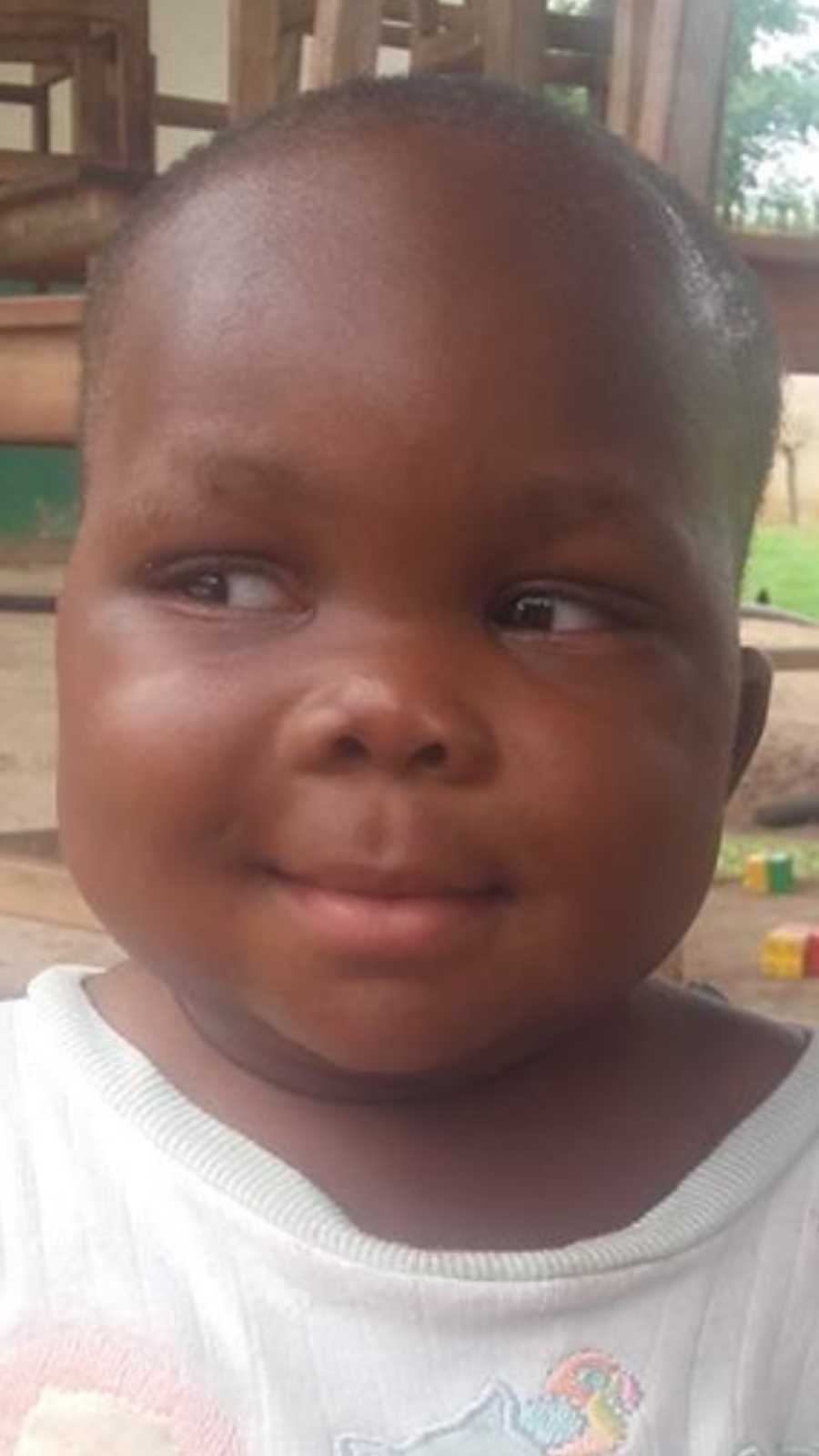 Fast forward one month – July of 2016, we saw Emmanuella's picture for the first time. She was so beautiful. We knew she was HIV+ which wasn't a big deal, and we wanted to adopt a child with this 'special need.' We knew this was our open door so we contacted the agency to start our trek up the mountain of never ending paperwork, classes, books, and invasive interviews. We had just become debt free following Dave Ramsey's plan, and so all we had in savings was our $1,000 emergency fund. We said, 'okay God, you're going to have to come through for our finances.' We started fundraising and had a generous offer from our friend at Temecula Coffee Roasters to help us launch our brand – Level Grounds Xpresso, in order to help with adoption costs.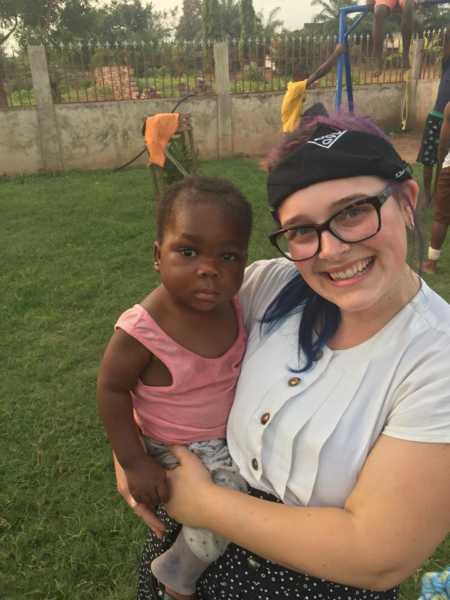 In October 2016, we got the call that we could travel to Ghana! We were told they were working on a court date and should have one scheduled by the time we arrived. We were also told Emmanuella had nearly died because of health issues, so it was clear to us that Kaylee needed to stay in Ghana and take care of her until they could both come home together. We packed 7 suitcases filled with food and diapers since we were headed to a rural village and didn't know what to expect. We assumed Kaylee would be there no longer than 6 weeks. We still owed $10,000 to the adoption agency and people called us crazy for jumping on a plane and flying across the world. That was a huge leap of faith for us.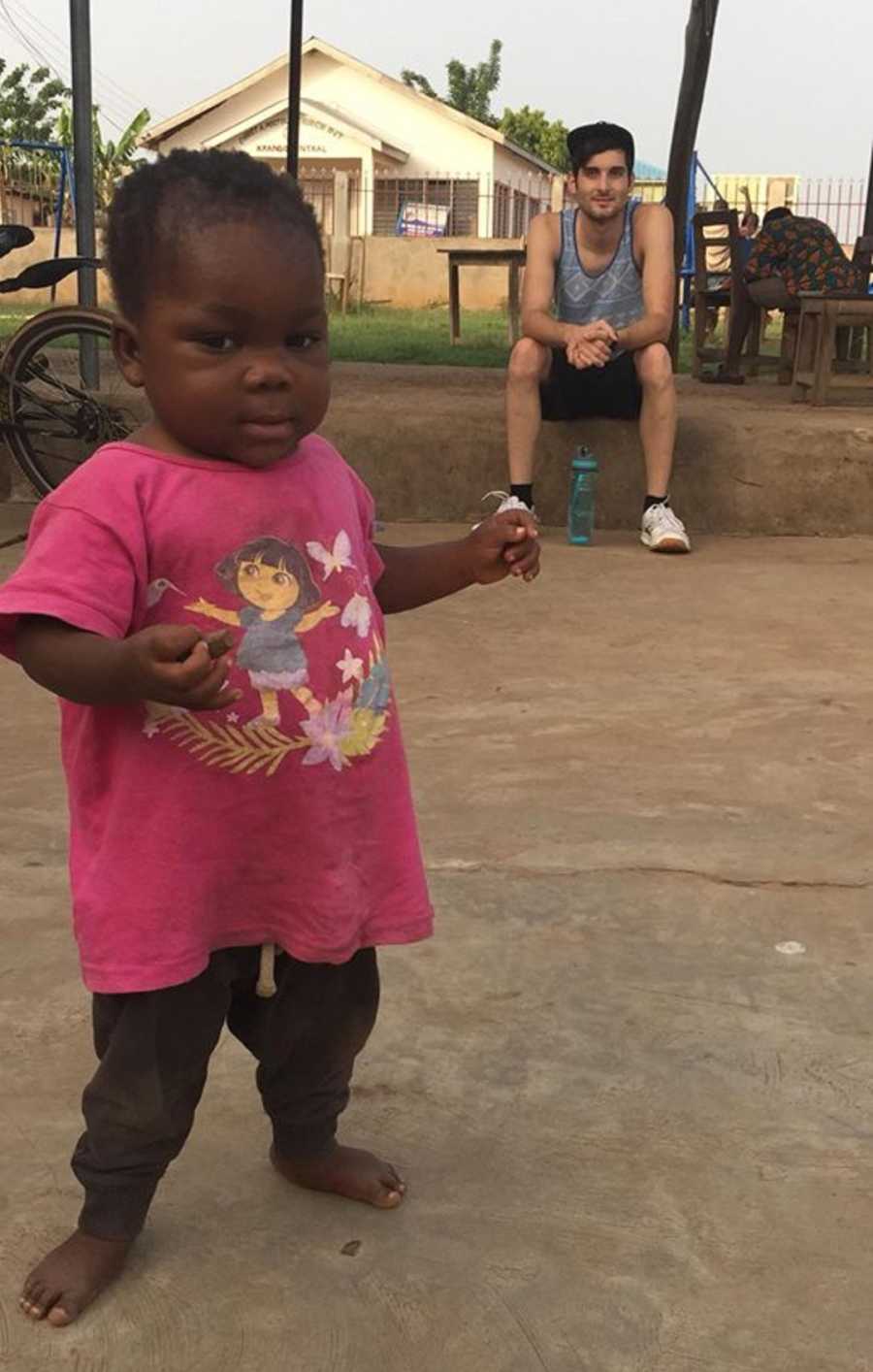 On November 9th, 2016, we met Emmanuella for the first time. It was a surreal and miraculous moment. She seemed so sad and had no idea how much we loved her. It made us reflect on how God adopted us into His family, and how we are not able to fathom the love He has for us. She was so tiny and frail with an extended tummy due to malnutrition. She was 2 years old and only weighed about 15 pounds. She could hardly stand on her own, let alone walk. At first she cried constantly, but each day she started to trust us more and more – especially when we introduced her to Cheerios on day #3! Our first 2 weeks bonding as a family was an amazing time we will cherish forever. It went by way too quickly, and on Thanksgiving Day, James left Ghana.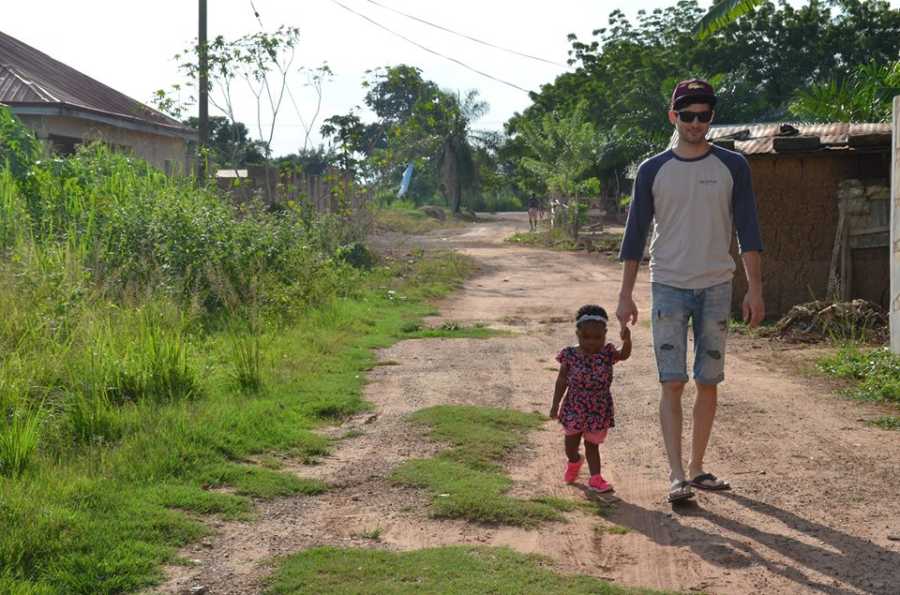 James:
As the plane took off from Ghanaian soil, I couldn't believe I was leaving my wife and daughter behind. We were still in desperate need of financial help, so I needed to go back to work and continue with our fundraising. Little did I know it would be 6 months before I saw them again. During those 6 months I focused on work, emotionally supporting Kaylee (whenever she had internet), and celebrated my birthday and holidays with family in a zombie-like state.
Kaylee:
Those 6 months without James were the hardest months of my life. Sometimes I would go 8 days without talking to him (or the outside world) because of Wi-Fi issues. God was the only thing that kept both of us strong. Every day I waited for the call saying we had a court date, but the call never came. There were issues and complications with the new president of Ghana, and no one was signing off on our paperwork like we needed. God brought me to my knees so many times during those months. He was the only thing I could cling to. Learning how to be a mom and single parenting in the rural village – without shopping centers, running water, or anything familiar was HARD. I prayed that I could find purpose in the wait.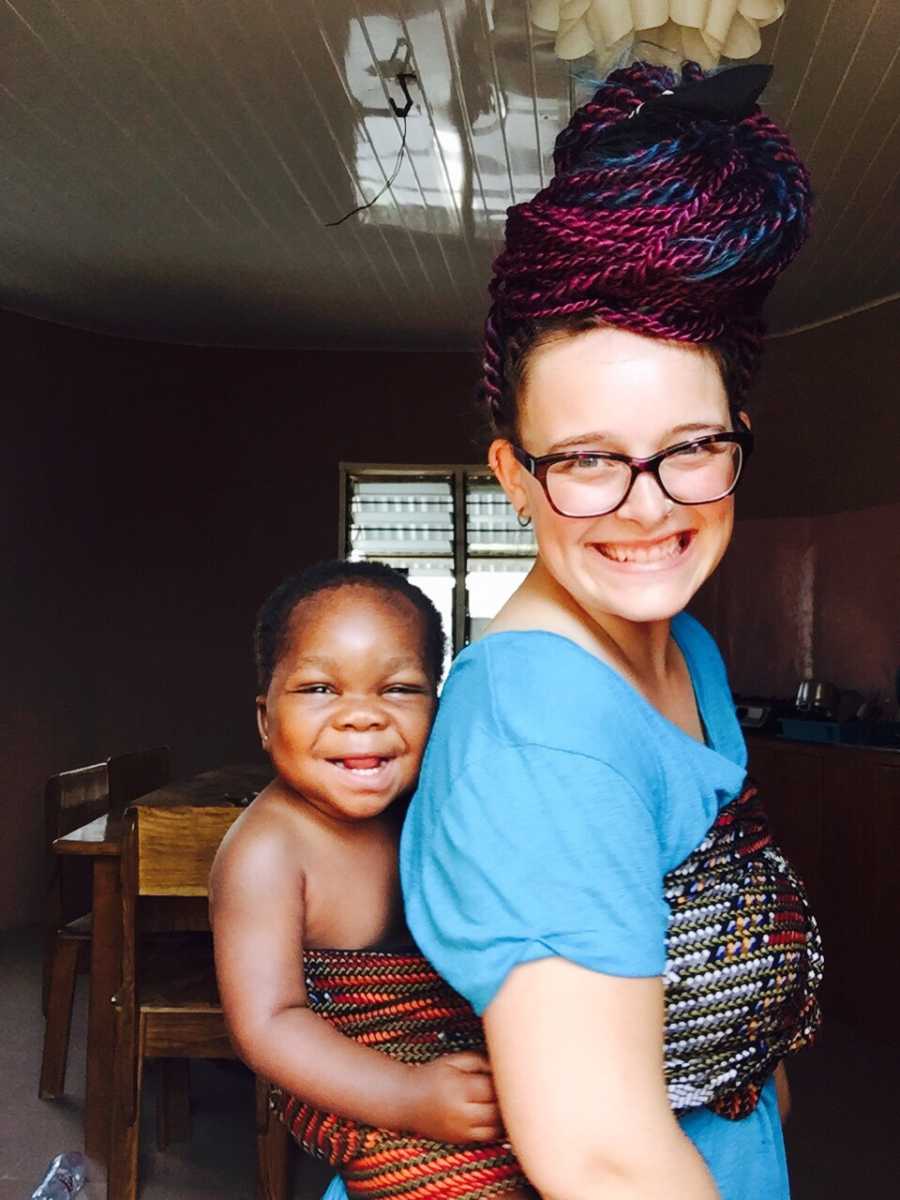 James & Kaylee:
In April of 2017 we received a phone call that changed everything. The Tim Tebow Foundation was on the other end of the call, and they wanted to give us an adoption grant for $8,000! The grant would cover almost all of the fees we owed, and we had enough in our savings account for James to come back to Ghana for 4 months. On May 9th, 2017, we were reunited for the first time in 6 months. We were a family again!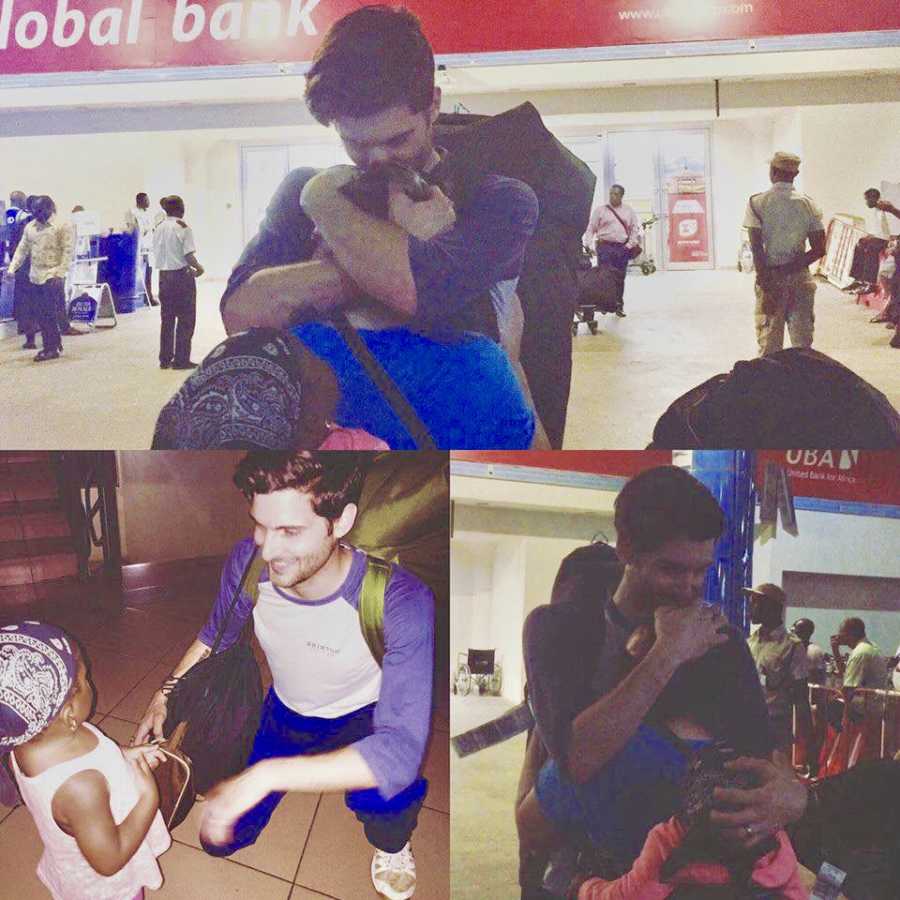 On July 10th, we finally had a successful court hearing (after 2 failed attempts) and Emmanuella Faith Wilson legally became our daughter! In August we filed our immigration paperwork at the U.S. Embassy, and hoped it would be approved within a couple weeks. During this time we took Wella to a medical lab to check her viral load, only to be told she didn't have HIV! We were completely shocked, but grateful.
We watched our savings account dwindle, and accepted the generous offer from friends and family to move all of our belongings into a storage unit since we couldn't afford our rent payments. We also had to sell our [almost new] car to keep paying for our living expenses in Ghana.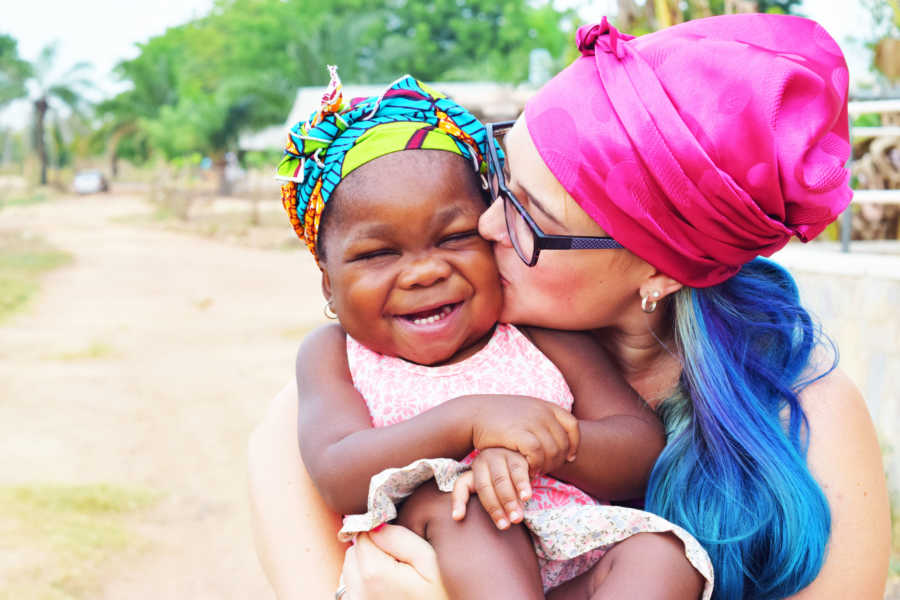 We waited 10 months for the U.S. Embassy to complete their investigation and approve our case. We received many stressful phone calls and emails requesting more documents on a regular basis. We were weary from battle, but Wella was worth the fight. We spent our days growing Level Grounds Xpresso (which grew to become a nation-wide company!), listening to audiobooks and podcasts, homeschooling Wella, and making YouTube videos. So many people blessed us financially through coffee sales, and prayer.
On June 21st, 2018, Wella was FINALLY issued a visa! We jumped on a plane and were tearfully and joyously greeted by our families at the airport in Portland, Oregon. We landed on U.S. soil with the clothes on our backs, $200, gifts for family and friends, and weary hearts full of love and relief.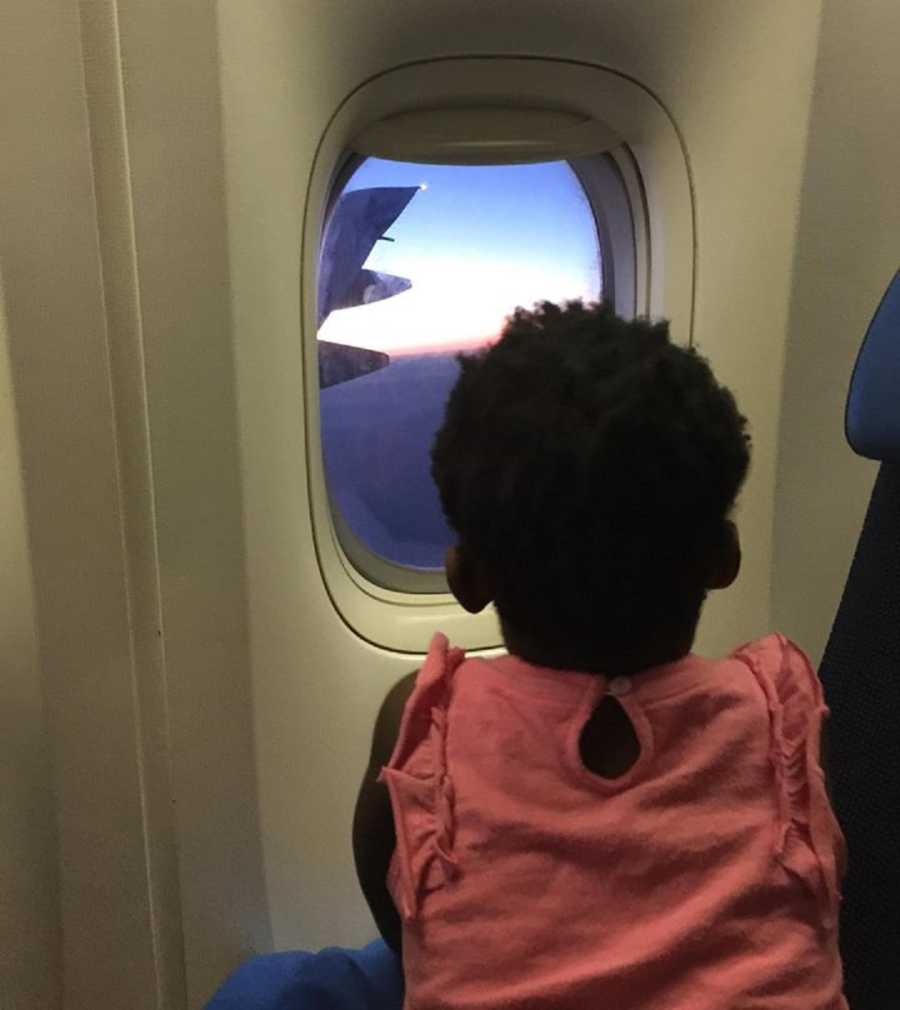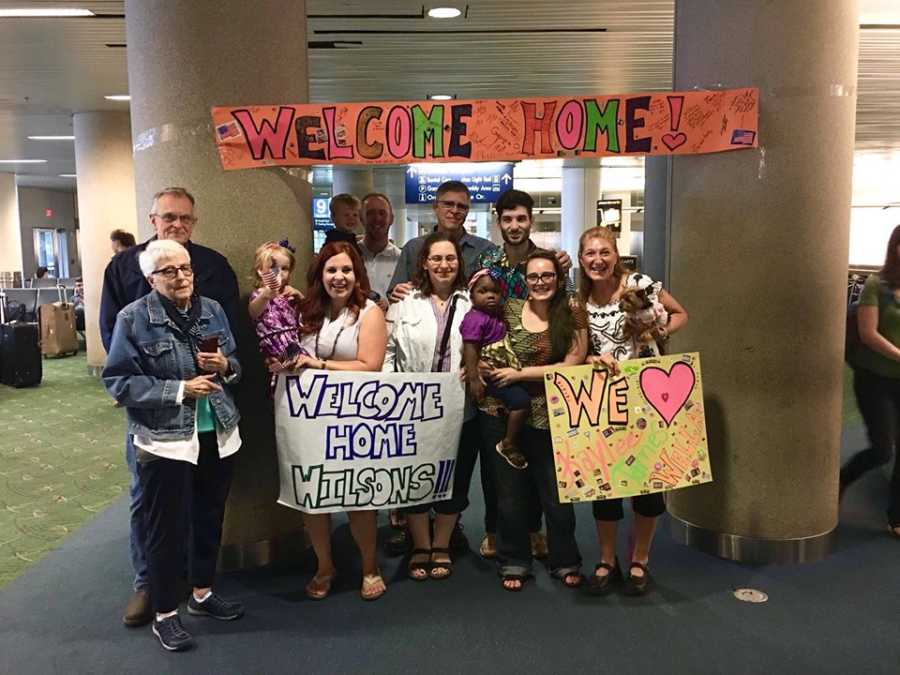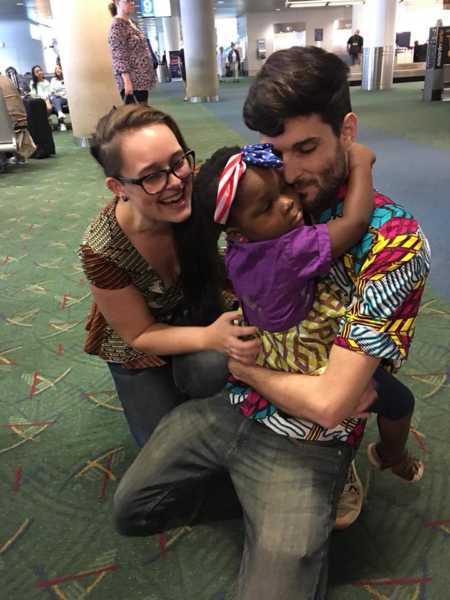 We can look back on those 590 days and see a beautiful glimpse of why things happened as they did. It was scary. It was hard. But it was miraculously rewarding. God provided for us EVERY step of the way, and we are so glad we stepped out in faith and put Him to the test.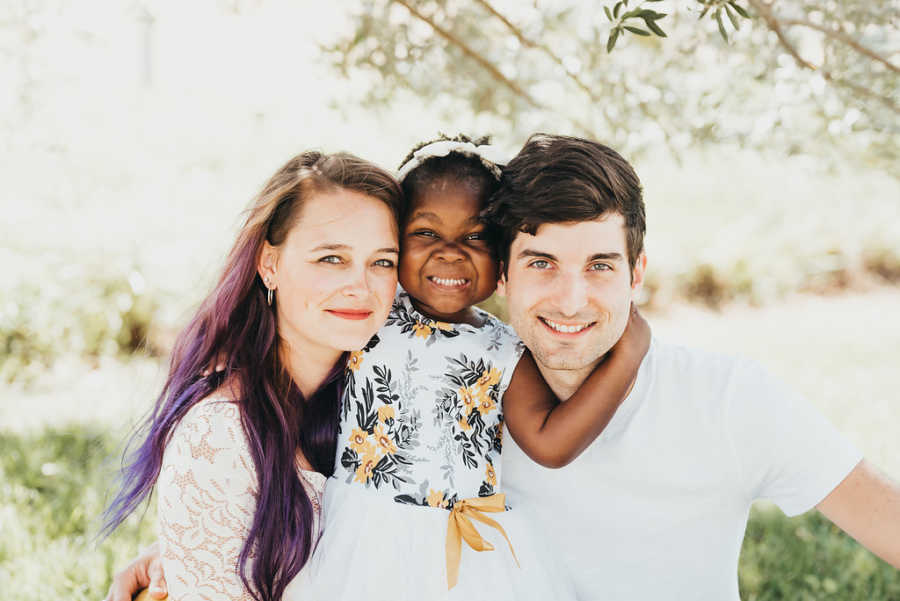 Being home in the States is even better than we imagined. Wella has adjusted flawlessly to American life, and we are just amazed at how perfectly she fits into our family. It's incredible how a child who is not biologically related to us, is EXACTLY like us in so many ways! We look forward to further growing our family through adoption, and one of our goals is to help spread awareness and erase the stigma surrounding HIV.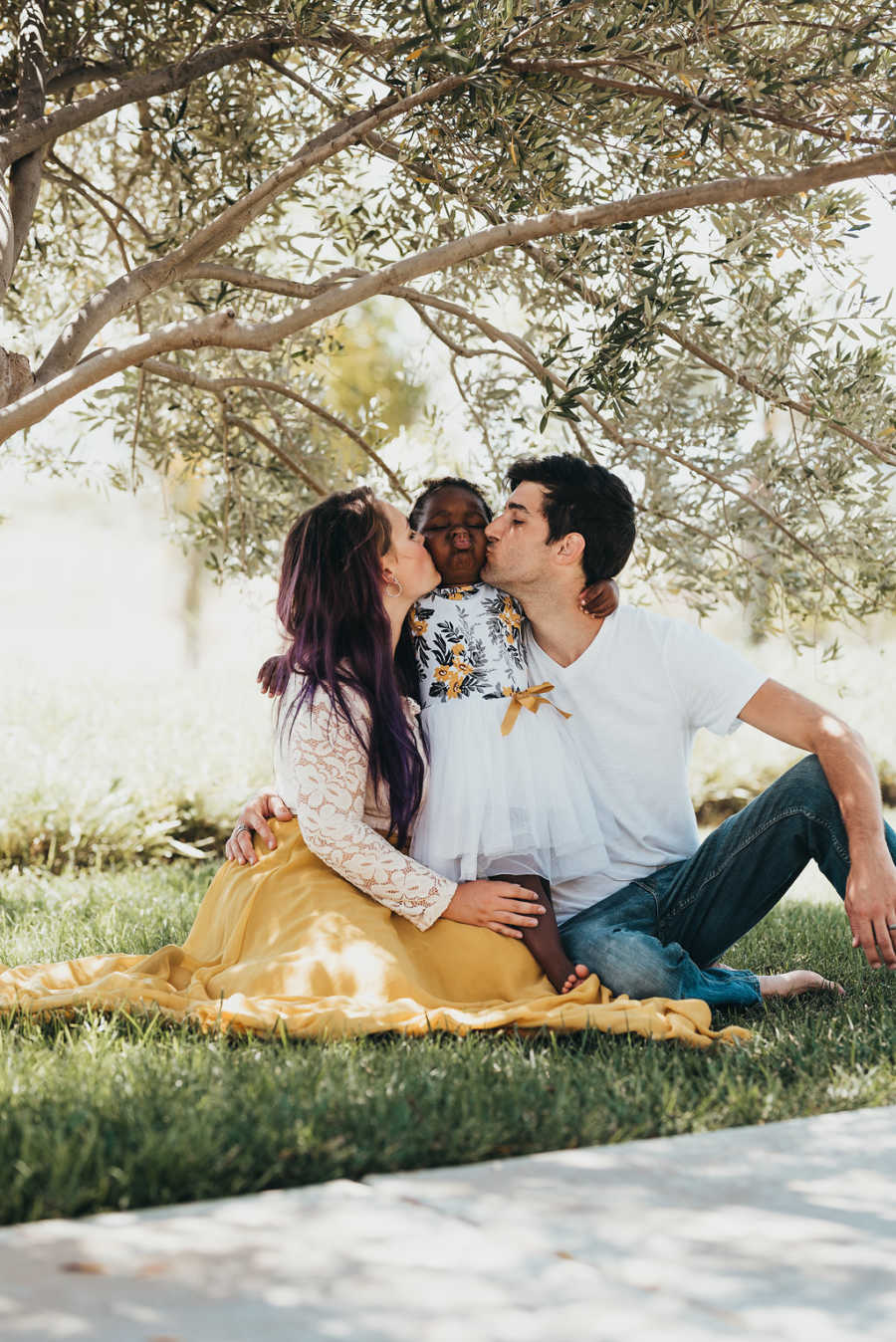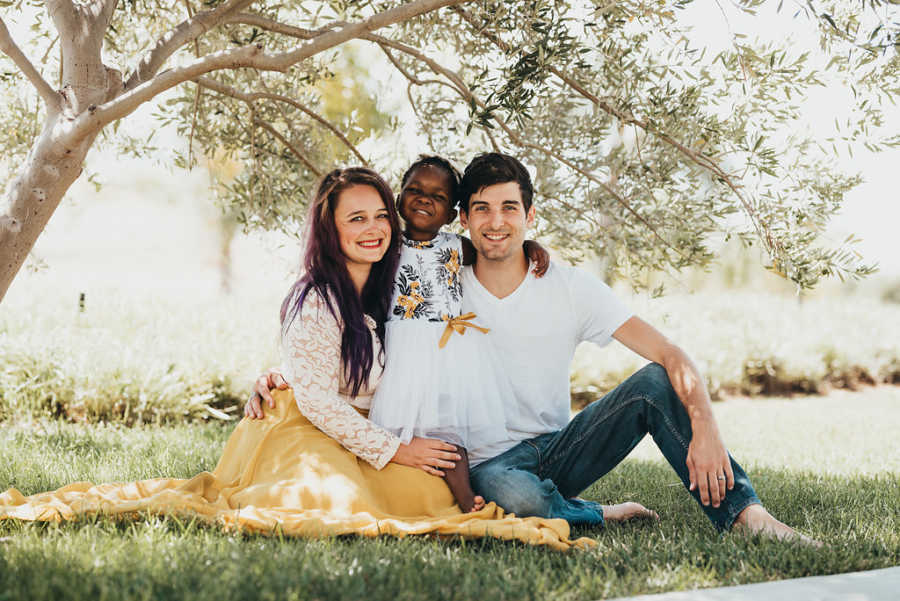 We hope and pray that our story inspires people to follow their calling, their heart, and their dream. Don't ever let fear hold you back from doing something you are called to do! And to those of you who are considering adoption – you CAN do it. You WILL get through it, and there are so many people who are ready to step alongside you in your journey. When God moves in your life He will baffle the spectators, just like He did for us. Many chapters are yet to be written in our story, and we invite you to turn the page with us as our journey unfolds.
'Adopting one child won't change the world, but for that one child, the world will change.' – Unknown"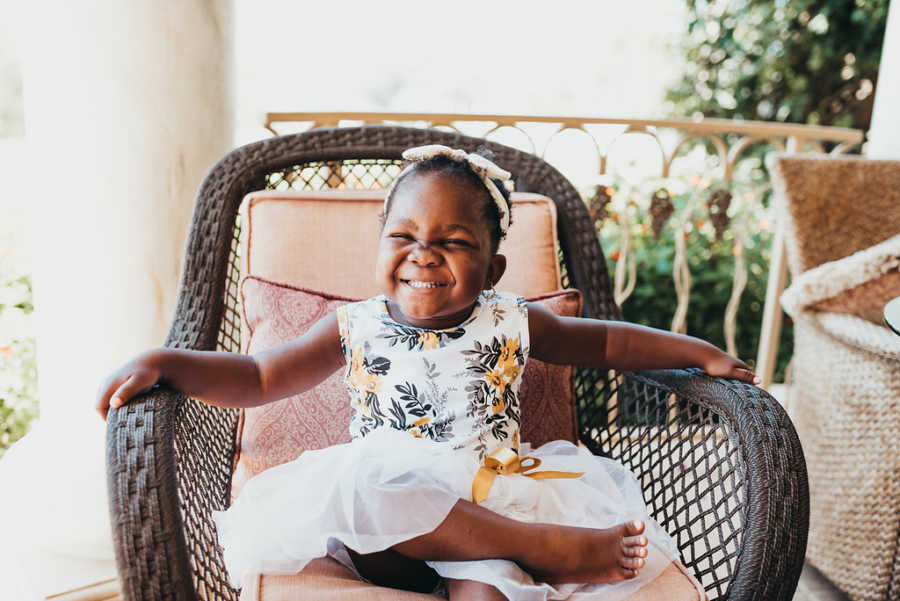 This story was submitted to Love What Matters by Kaylee Wilson of Temecula, California. Do you have an incredible adoption story? We'd love to hear your journey. Submit your story here, and subscribe to our best stories in our free newsletter here.
Help us show compassion is contagious. SHARE this beautiful story on Facebook with your friends and family.