"My name is Torrie Daniels,  and a couple weeks ago I shared a post to my 700 followers on my page. The post included a couple photos of two girls taking some Best Friend pictures. I always love to do something different, so I thought it was perfect! Especially being the end of summer, I figured there would be at least one pair of friends out there that would want to do these. I automatically had SEVERAL volunteers.
Tanisha Dawn and Lindsey Hampton were the first to schedule. Tanisha's boyfriend, Joshua Hill, attended the session. The photos turned out great and they were just what I was looking to do. Tanisha is under 21, so of course she couldn't join Lindsey in having a beer, so she had Coke bottles. We made the best out of it. We did several photos showing off Lindsey's beer while Tanisha could only have a Coke. I loved getting to do some funny photos!
A few of my favorites from our Best Friend session! (When your best friend is underaged, you take photos showing off your beer while she drinks her coke!😜) This was so much fun!

Posted by TRD Photography Page on Tuesday, August 21, 2018
My husband said something like, 'I could do those!' (After seeing the photos I shared), which gave me the idea! I wanted to find 2 guys willing to do the same session, but even funnier! Before I had a chance to publicly announce I was looking for 2 male 'models,' I had a message from Joshua Hill, Tanisha's boyfriend. He asked if I would be willing to do a best friend session of him and his friend. Of course, I quickly said yes. Just what I was looking for!
We scheduled the appointment for the boys' session two days after the girls did theirs. Since Joshua was at the girls' session, he knew just what to do. He and his friend Brandon wanted to redo the girls' photos and 'show them how it's done!'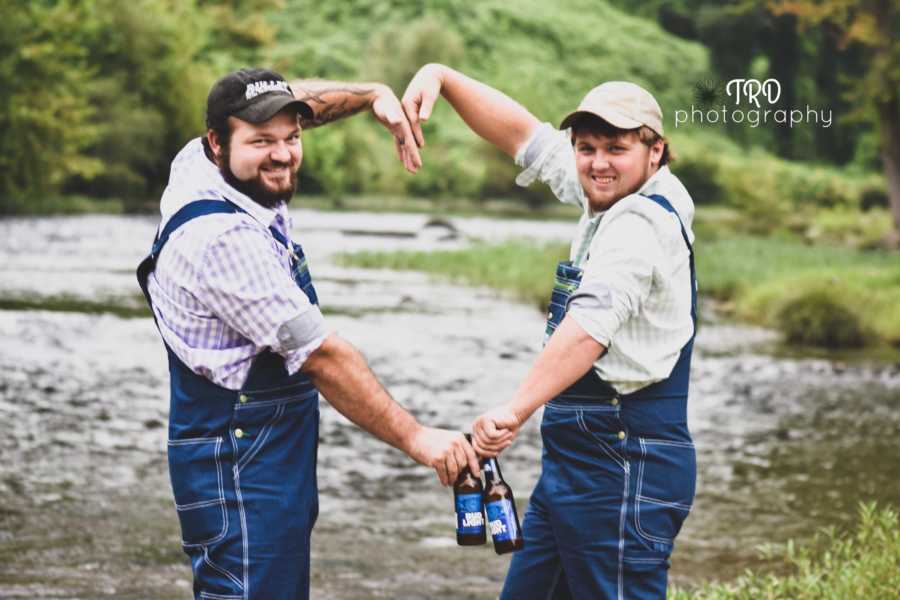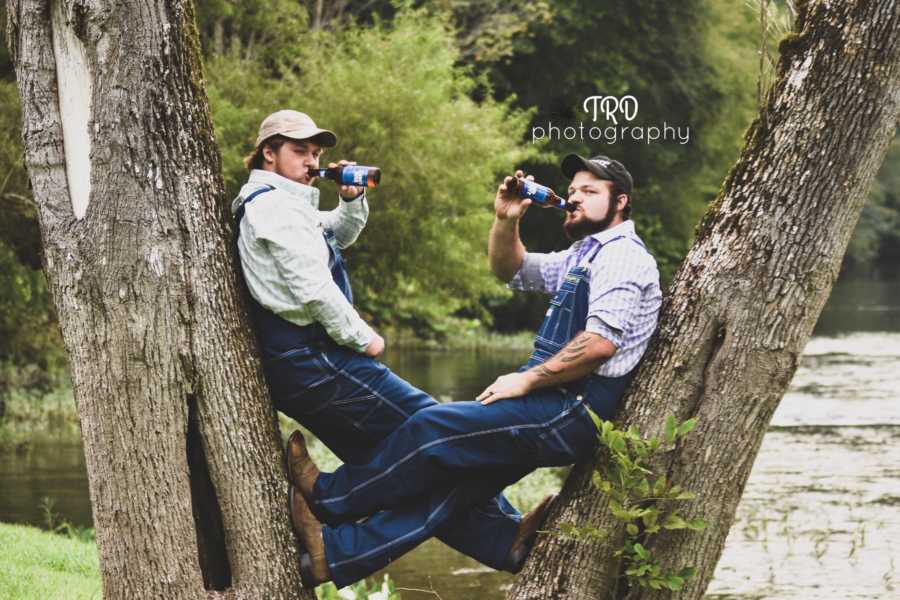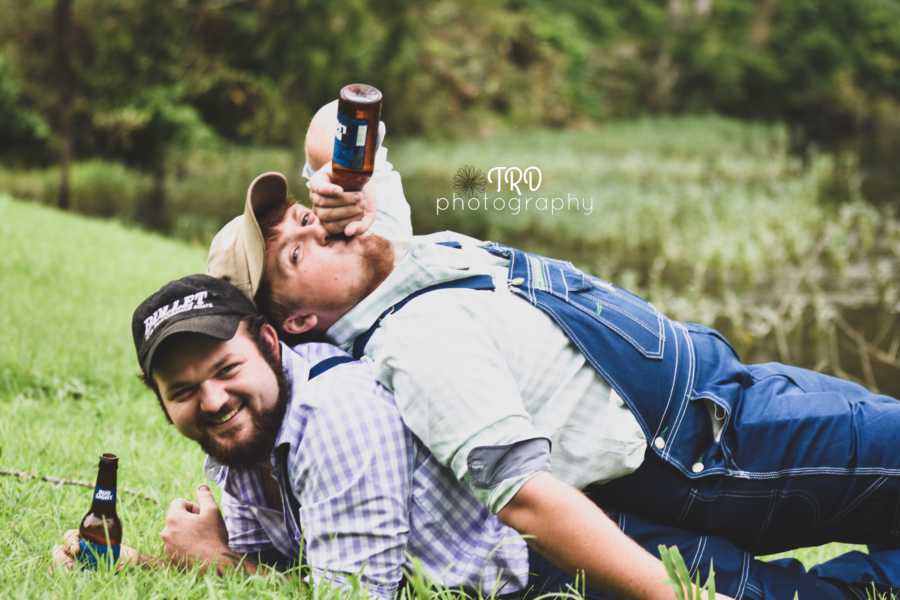 Lindsey told me, 'Well we initially didn't think they would go through with it. …They thought about backing out the same day of the shoot, but we still all met at Walmart to pick out their overalls. All the way to where we met for the pictures, I couldn't look at Brandon with a straight face! I didn't think they would get so into the pictures like they did. Especially Josh, he was in it to win it when it came to striking a pose. Tanisha and I were rolling we were laughing so hard while running back and forth to help with their poses. In the end it was all worth it.
We took several photos, from redoing some of the girls' photos, to creating their own funny poses, to mimicking movies! We did a pose from Masterminds and a pose from Blades of Glory.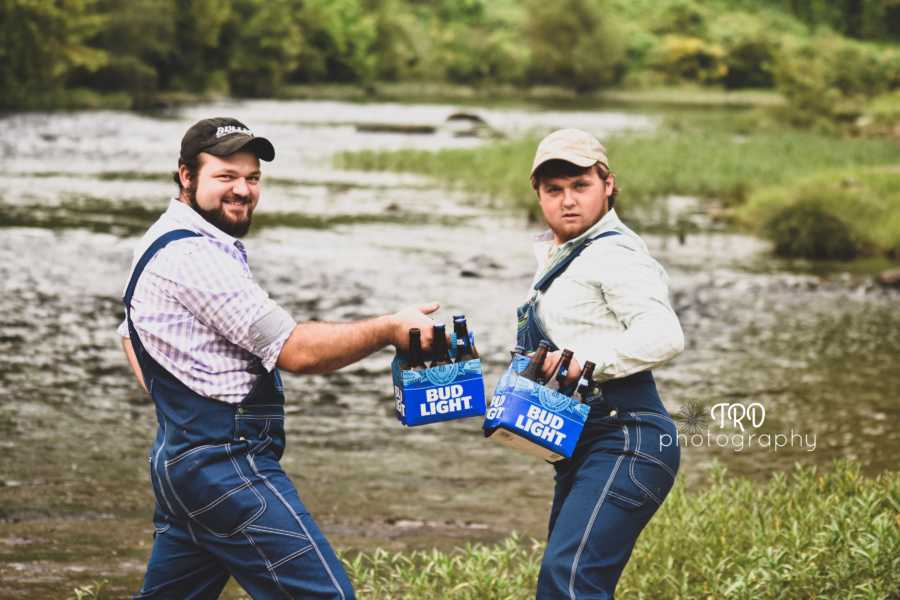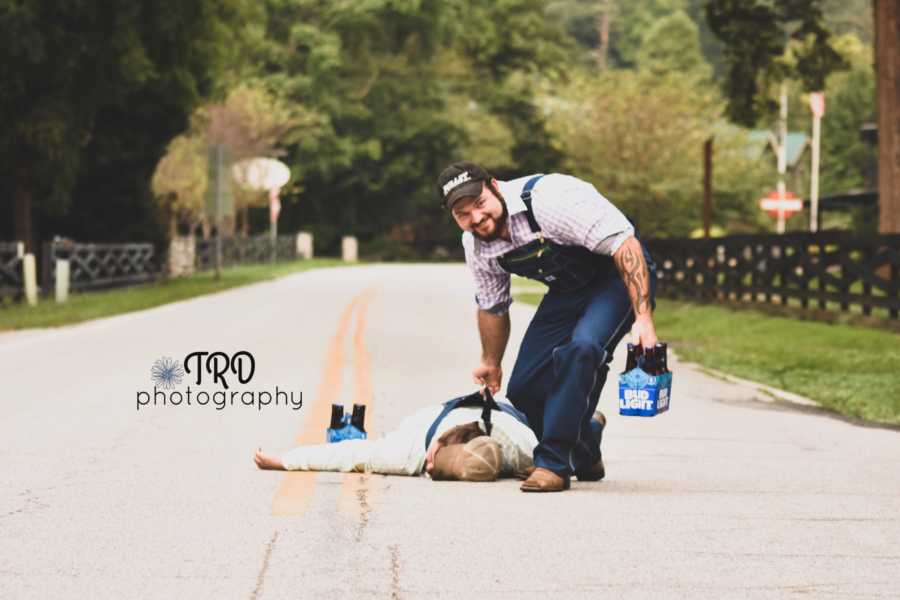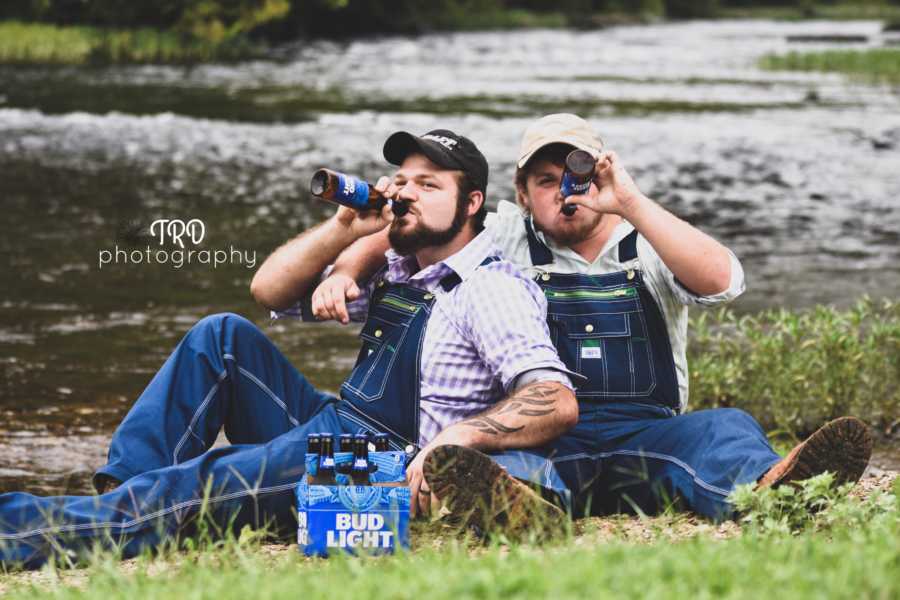 I was ecstatic about these photos from the time we arrived. I got out of the car and the boys were in matching overalls and had two 6-packs of Bud Light ready to pose! I loved their commitment to this! They were the perfect 'models' a photographer could ask for. I remember Lindsey saying, 'These are going to end up viral.' We all laughed and didn't think much more of it. Normally my page doesn't get more than 10 shares, being from a small town.I think Josh said it best .'God is great, beer is good, and we are crazy.'"
Well y'all, the boyfriend/husband of the last girls who done a best friend session decided they wanted to do their own best friend session.💕😂 Who else loves their commitment?😜

Posted by TRD Photography Page on Thursday, August 23, 2018
This story was submitted to Love What Matters by Torrie Daniels, of TRD Photography. Submit your story here, and subscribe to our best love stories here.
Do you know someone who could use a good laugh? Please SHARE on Facebook or Twitter.