"My parents were in a wreck in August 2016, and from that wreck they did an MRI on our dad. They found a mass in his lung, and that day we found out he had Small Cell Lung Cancer. He tried chemo and radiation for 2 years and has fought so hard to beat this. On Monday, August 13th, he was rushed to the hospital and the cancer was everywhere. He decided to go home on hospice and enjoy what time he had left with his family.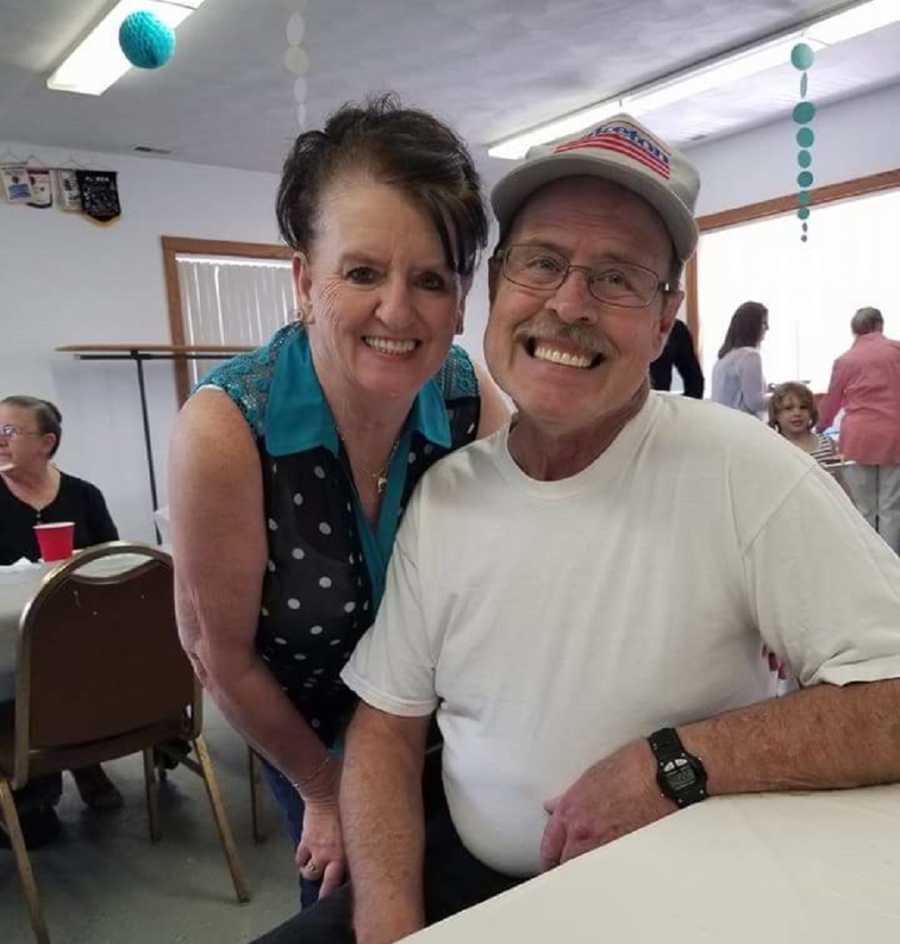 We are a blended family. He had 4 children and my mom had 3 children when they married on August 25th, 1989. Their love for each other has been amazing to watch. Their love for God has been even more amazing and that is what gets them through all the hard times together.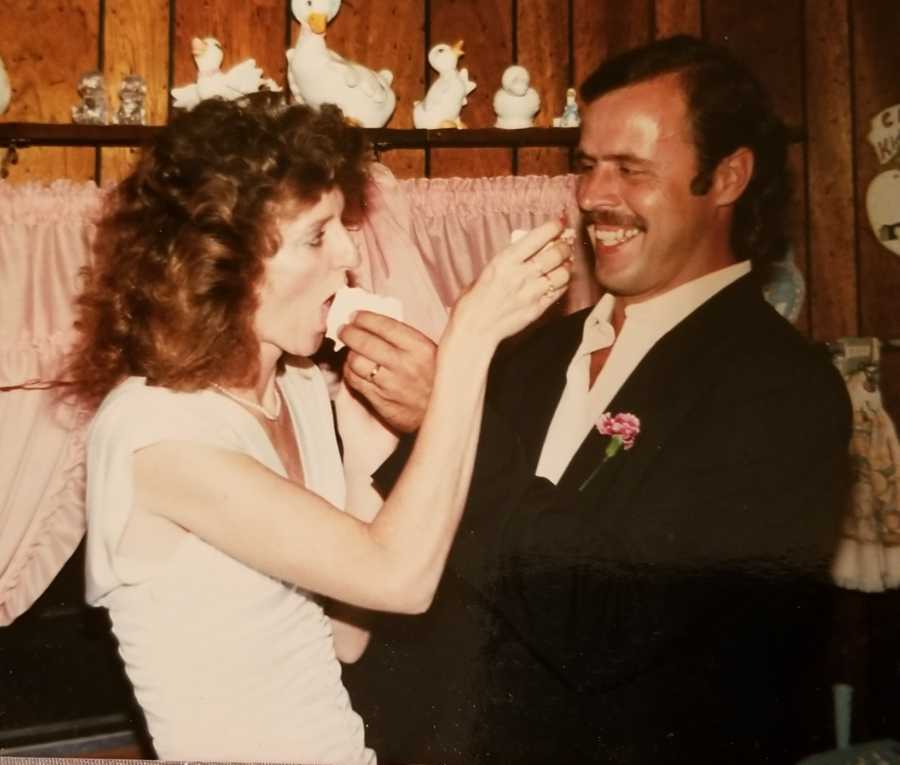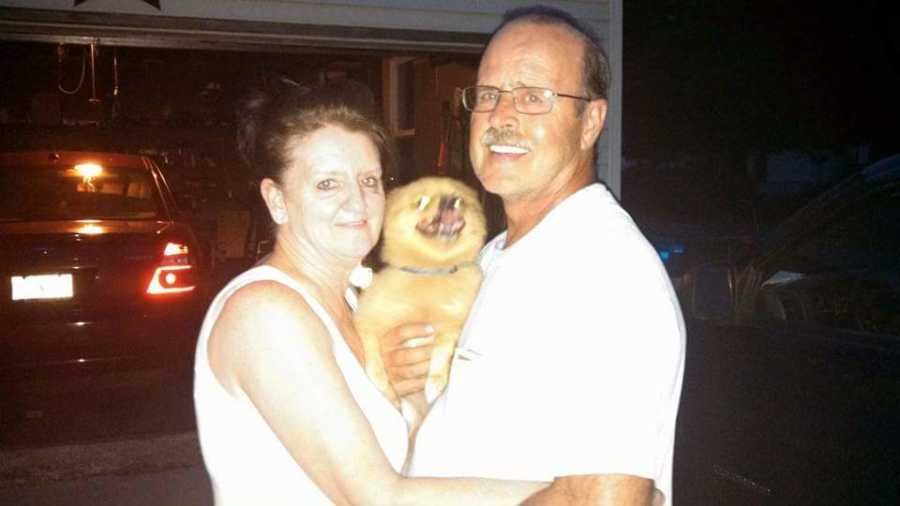 My mom tries to not cry in front of him. Many times I find her crying outside or in the bathroom. She knows he is going soon and her heart hurts so much.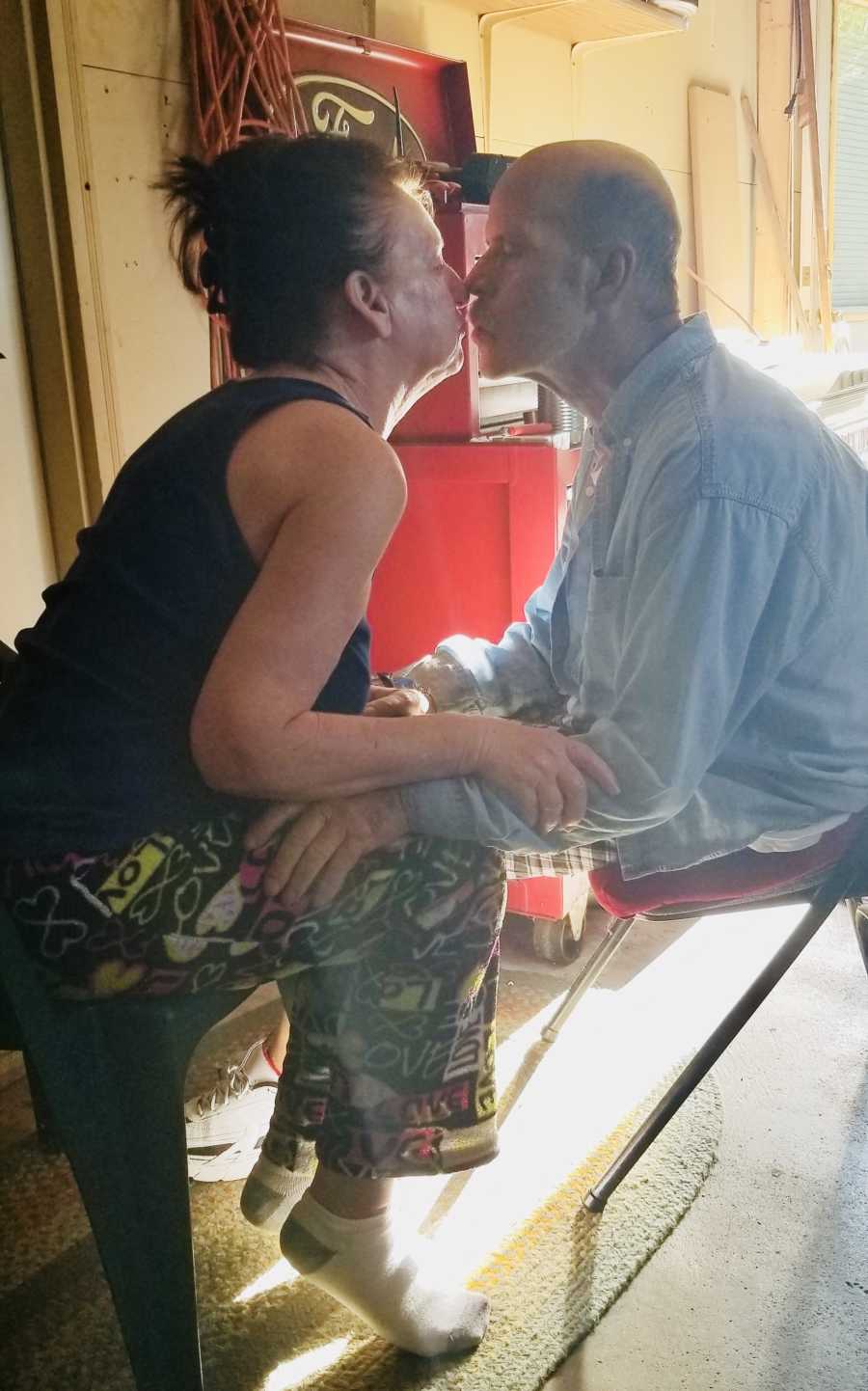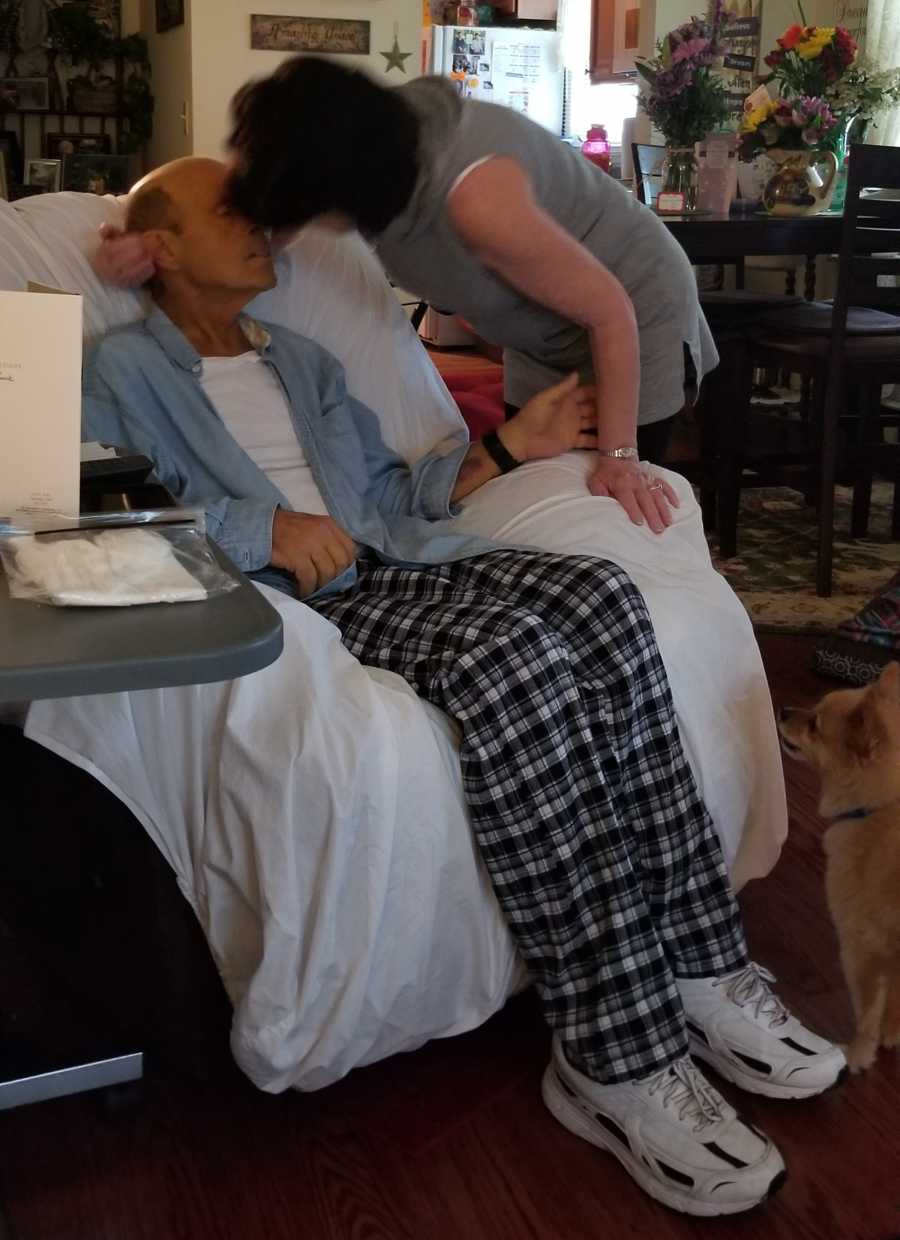 On August 25th, 2018, we had a special anniversary dinner for them in the living room. He couldn't get up to the dining room table so we set up a card table with their wedding colors, pictures, flowers and their favorite meal. He had a BLT club and mom had chicken fingers and his favorite, pecan pie. They are simple people. We played their first dance song from their wedding, 'Close Enough to Perfect For Me' by Alabama. When they saw it, they were very surprised. He sure did smile, while of course mom cried. It was a special moment. We all went outside and let them have their private anniversary dinner.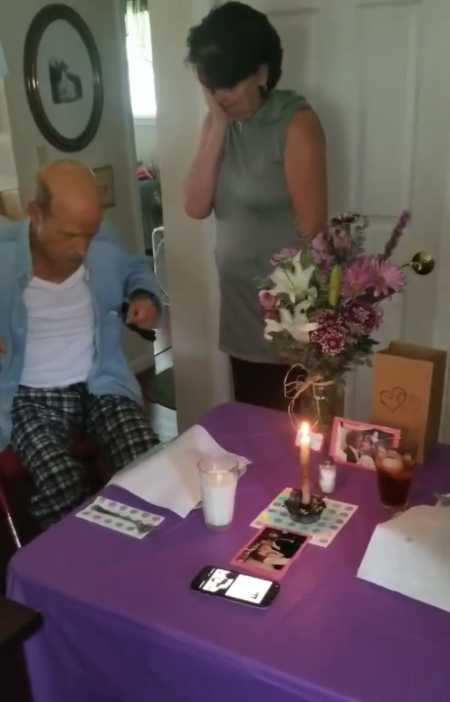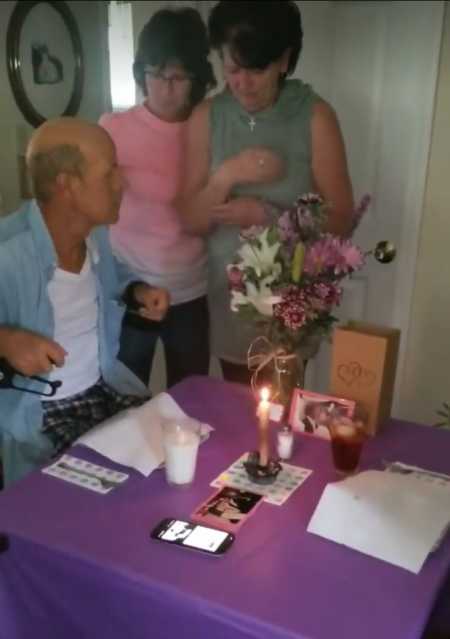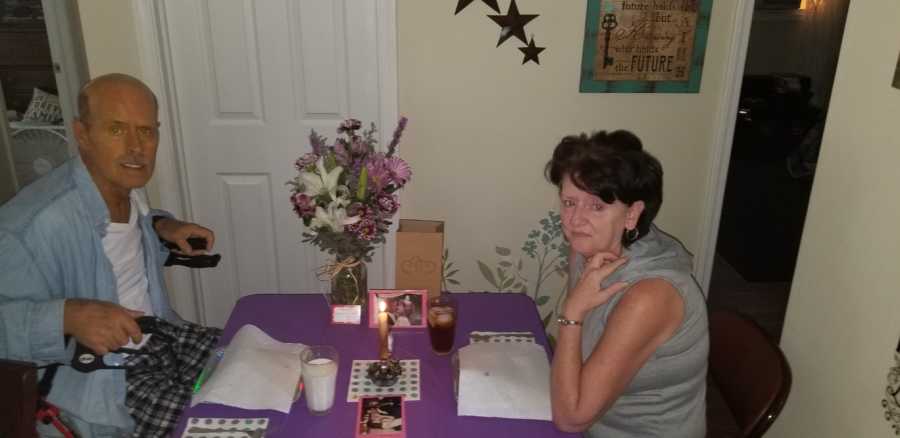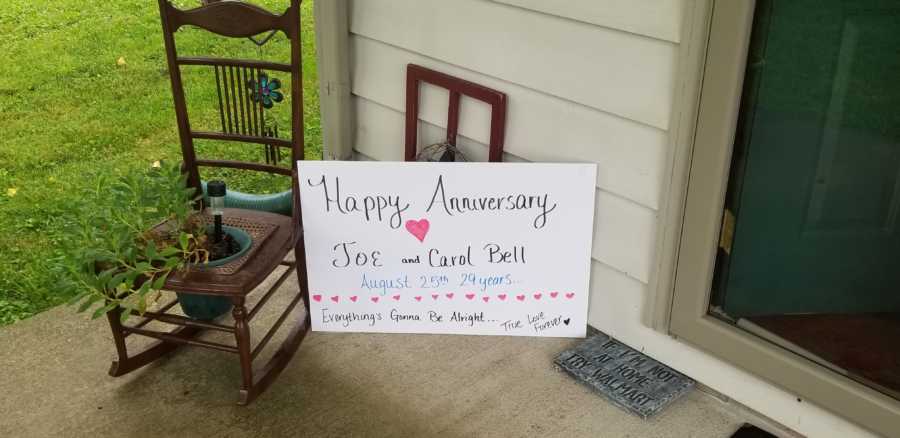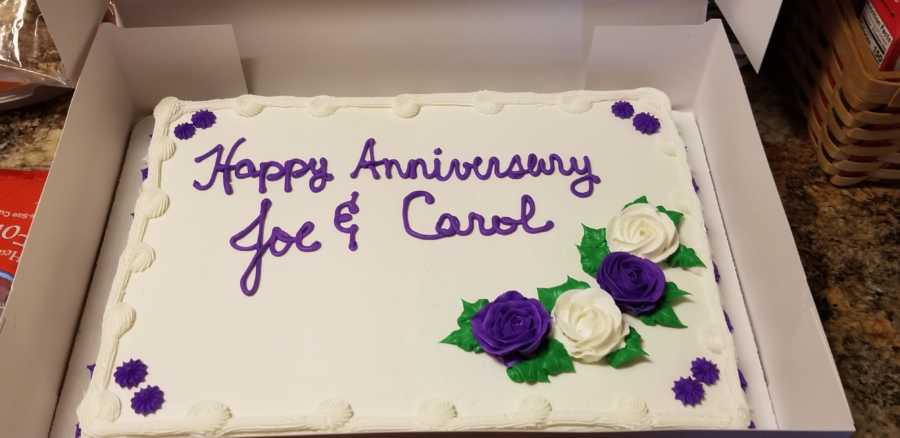 He worries a lot about leaving my mom and her being okay. But he knows he is going to a better place with no more pain or suffering, where forever he will be made whole again. He is a beloved Papaw to by all of his grandkids. They do not understand why he has to go. He is only 62 and should be around a lot longer. Our hearts will hurt so much without him and my mom will forever have a void in her heart that only he could fill. It's getting closer day by day, and we know soon we will be without him. But for now we all cherishing every moment with him. As he has said all of our lives, 'Everything's gonna be alright.'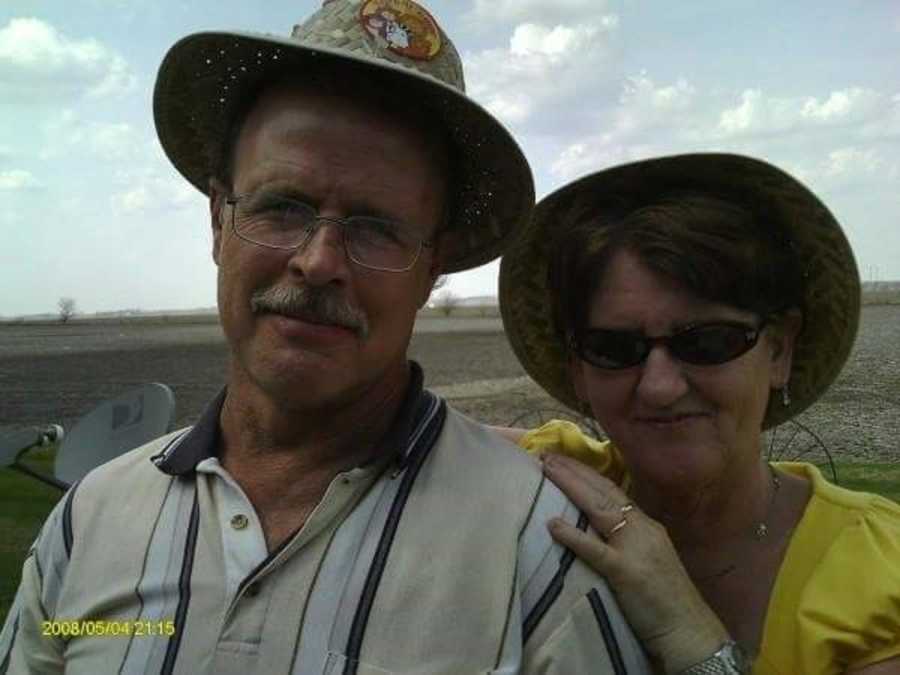 When death comes we immediately start thinking the 'what ifs, should have done this or that,' but our family has been blessed with the time we have been given. And the time we have been given has been filled with God's grace and we are thankful for that.
Their love story is beautiful. But most of all, he taught us all how to live, and now he is showing us all how to die. With grace.
We will miss oh so much. Our lives will never be the same, but we hold onto the promise that we will see him again."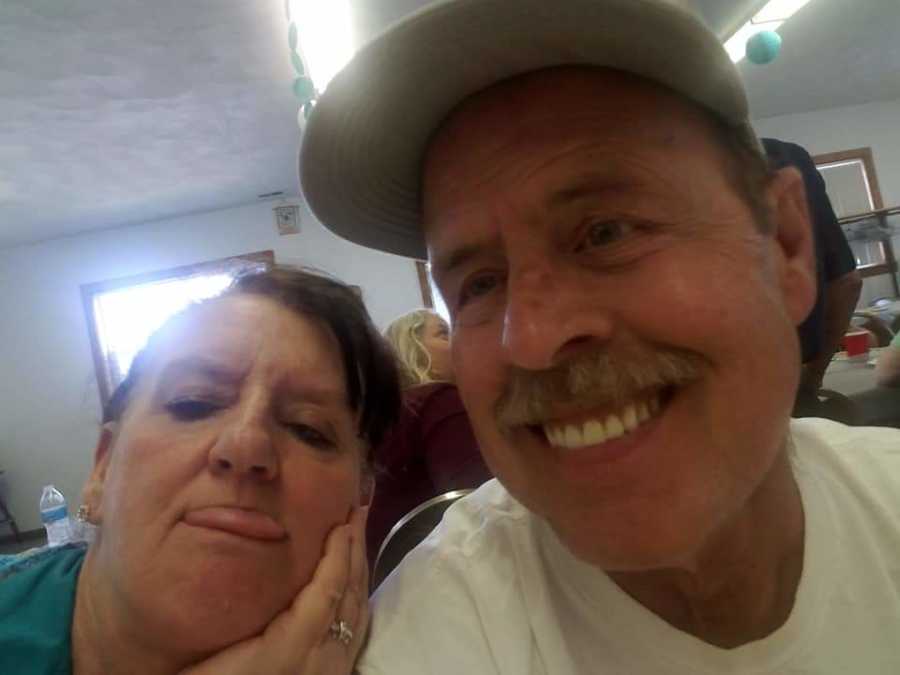 This story was submitted to Love What Matters by Carrie Vessels of Otterbein, Indiana. Submit your story here, and subscribe to our best stories in our free newsletter here.
Please SHARE this story on Facebook to encourage others to cherish every moment and love what matters most.