"They always say the second baby usually comes quicker than the first.
I've always been one of those 'Girl Scout' moms that try to be prepared for everything, so with this being my second pregnancy, I made sure I had:
1. My mom in town to help with my first baby while I was in the hospital.
(Check.)
2. An outline of instructions for my mom of things to do, things to eat, etc.
(Check.)
3. My hospital bag packed.
(Check.)
His official due date was September 20th and during my entire pregnancy, I was convinced he was going to be born early. He has a brother who is 22 months older than him and the entire time I was pregnant, it was like he could not wait to get out and play with his brother!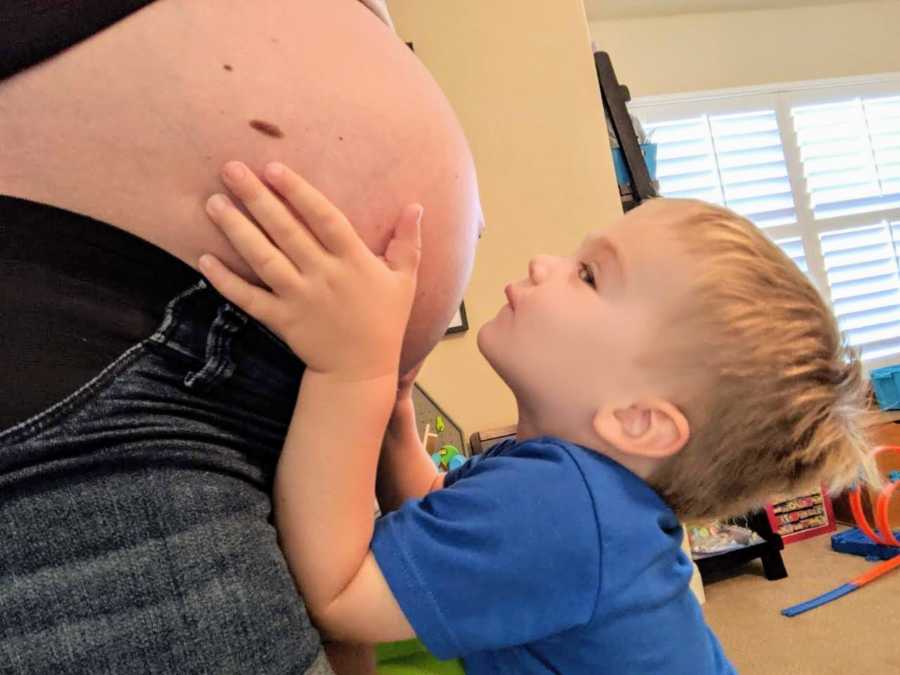 It took us about 2 years to conceive his brother and when he had turned a year old, we had decided we would start trying to conceive again, thinking it would probably take two years. Much to our surprise, we were pregnant on our first try! We decided we didn't want to find out the gender for this pregnancy, but at one of my sonograms, I looked at the screen and there he was, showing off. I asked my doctor, 'Is that what I think it is?' and he just smiled and said, 'Congratulations!'
Fast foward to around 11:45 p.m. on September 20th. I awoke from a deep sleep with cramping in my belly. After gaining 60 pounds during my pregnancy and being 9 months pregnant, everything I did made me feel pretty crampy, but this was different.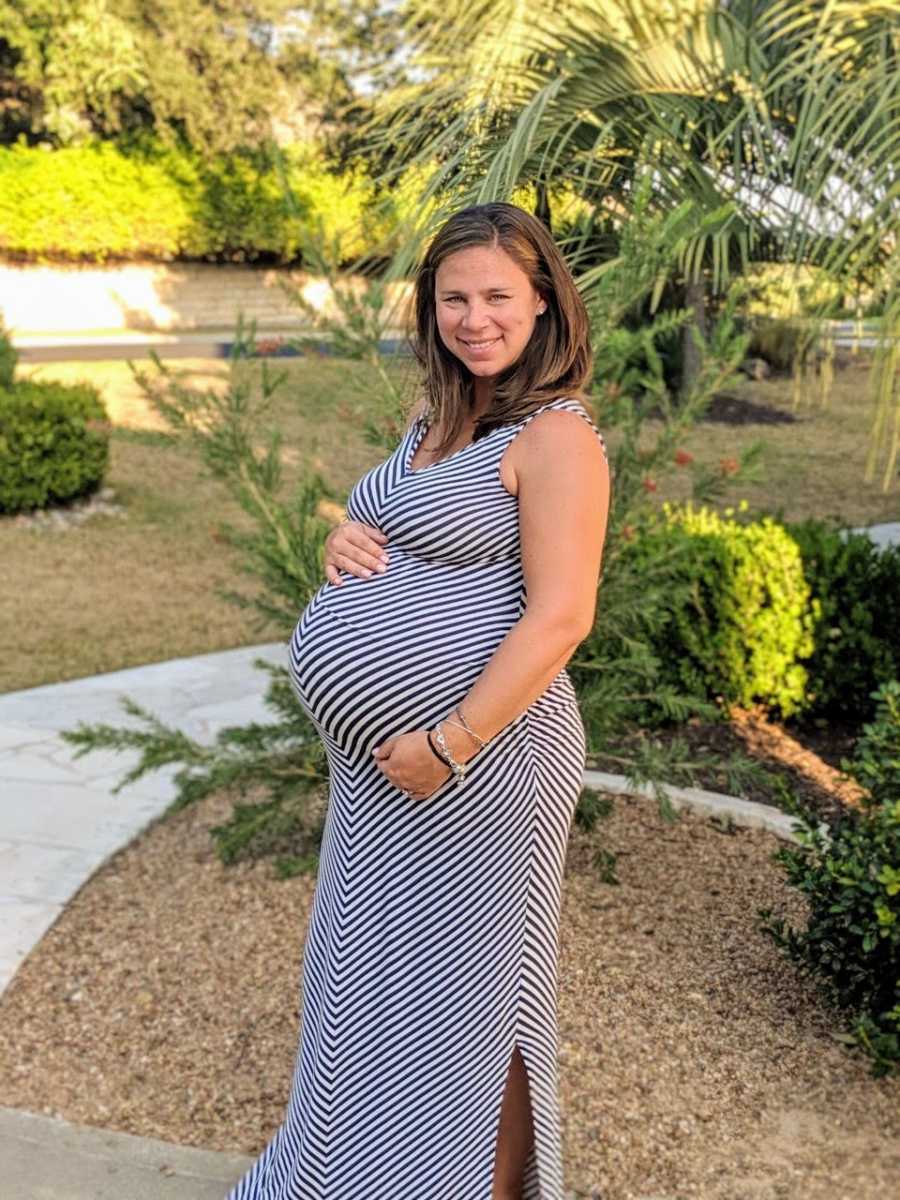 It was a Friday night and my husband was still up catching up on some TV shows, so I went to our living room and just sat with him. Shortly after sitting down, the cramping became much more intense and we began timing my contractions from midnight until about 12:45 a.m. My OB had always said that I needed to have at least 10 contractions that were so intense I needed to hold onto something, or my husband, before heading to the hospital. I only had 5 'major contractions,' but they were progressing very fast and very intense, so my husband called labor and delivery.
Labor & Delivery (L&D) heard my heavy breathing and moaning from pain in the background and they told us to come in. I was in denial that things would move quickly because my water hadn't broken yet. With my first, my water broke with no other signs of labor and I didn't deliver until about 12 hours later, so this was all a bit confusing to me.
Alas, we ran to our bedroom to grab my hospital bag and everyday essentials, and I changed into my clothes. At this point, I was in extreme pain from the contractions but wanted to be very quiet since my almost 2-year-old and mother were asleep upstairs. I quickly went to bathroom; I had gone every 5-10 minutes since I had woken up with cramps, and things were definitely feeling weird.
After we had 'quickly' gotten everything together, we got to the front door of our house to leave and my water broke in our foyer. My husband ran to our truck to put the passenger seat back as far as he could for me to feel comfortable (we had 2 car seats in the back row and there really wasn't much room). As soon as I walked out of our front door to the driveway, I felt the baby crowning.
I told my husband that I just wanted to lay down in the driveway and deliver my baby there and to just call the ambulance. After all, we can see the hospital I was supposed to deliver at from our backyard. It was maybe a 5-minute drive, and he knew that if he could get me in the truck, we could get to the hospital faster than an ambulance could get to us. So, he said, 'Honey, just please get in the truck.'
He stayed very calm through all of this, which really helped me to just focus on my body and the baby. To this day, I'm still not sure how I was able to lift myself into the truck, but we did it. As we were driving, I felt my body just wanting to push, but had been trying to ignore those thoughts until we arrived at the hospital. However, as we were driving out of our neighborhood, I looked at my husband and said, 'We're going to have this baby, like right now!'
I told him to call L&D and see what we should do. We live in a gated community and the gate seemed like it took forever to open. My husband called L&D again and they told us to go straight to the Emergency Room drop off and they would have someone meet us there. But my baby boy had a different plan and did not want to wait until we got to the hospital.
He came out as we were turning from the main road to the hospital. My body got to a point where I just couldn't hold back the pushes. I looked at my husband while he was driving and said, 'The baby just came out, but why isn't he crying?' I think we were both shocked, excited, and scared at that moment and I did not know what to do. So many thoughts were going through my head and all I wanted was to hear that first deep breath and newborn baby cry.
My first child was born with the umbilical cord wrapped around his neck, so when he was born, we never heard him cry. After what seemed like 5 minutes, even though it was probably more like 30 seconds, we heard his little cry from the floorboard of our truck. I quickly picked him up and hugged him as tight as I possibly could. I just held him in my lap and looked at him…his perfect little face, nose, eyes, lips.
Through the parking lot lights, I did notice there was a small piece of grass on his forehead. I don't know why it bothered me so much, but I was determined to get it off of him before we got to the ER. Isn't it funny, the things you pay attention to when you are in shock?!
As we pulled up to the ER doors, the ER surgeon and his team of nurses met us at the passenger door of the truck. The ER surgeon quickly looked at our baby boy, assessed that he was okay and stable in my lap, and then asked my husband if he wanted to cut the umbilical cord. He was still getting out of the driver's side door and I think still in disbelief of what had happened. He politely declined cutting the cord. He had done it for our first and just wanted to make sure everything was okay this time around.
After the umbilical cord was cut, the team of nurses took our baby boy to be examined…he was a little cold because the air conditioner was blowing on him for a short period as it was a 100-plus degree day in Texas. We determined that he was born around 1 a.m., making the entire labor and delivery only one hour and fifteen minutes. They took me up to L&D while they cleaned and evaluated our baby boy and my husband went to park the truck.
When my husband came back, our baby boy was nowhere to be found and I was nowhere to be found, which caused him to panic a bit because his first thought was that something suddenly went wrong. Thankfully, that was not the case and the three of us were united in L&D a few minutes later.
On September 21st, we welcomed a very healthy and handsome 9 pound, 5.5-ounce little boy, Crawford, into our family.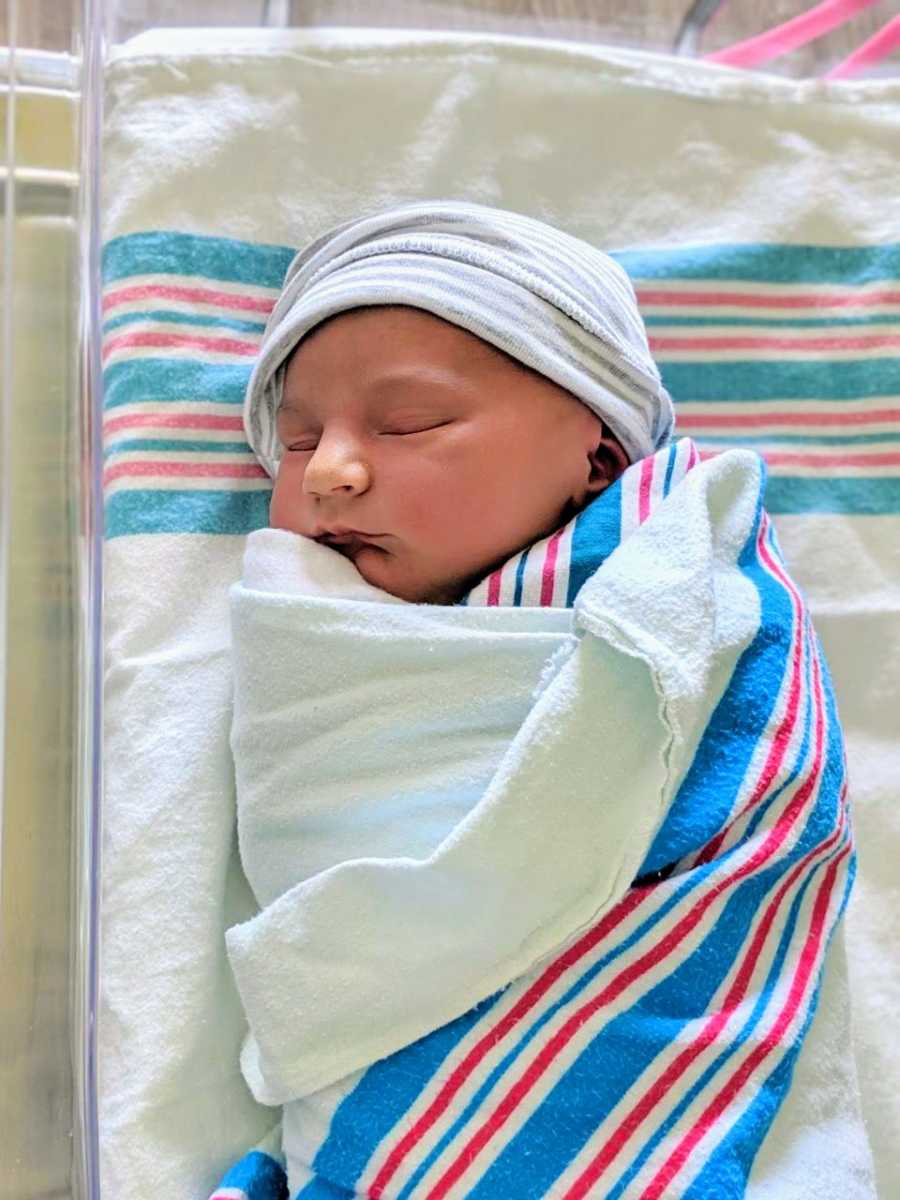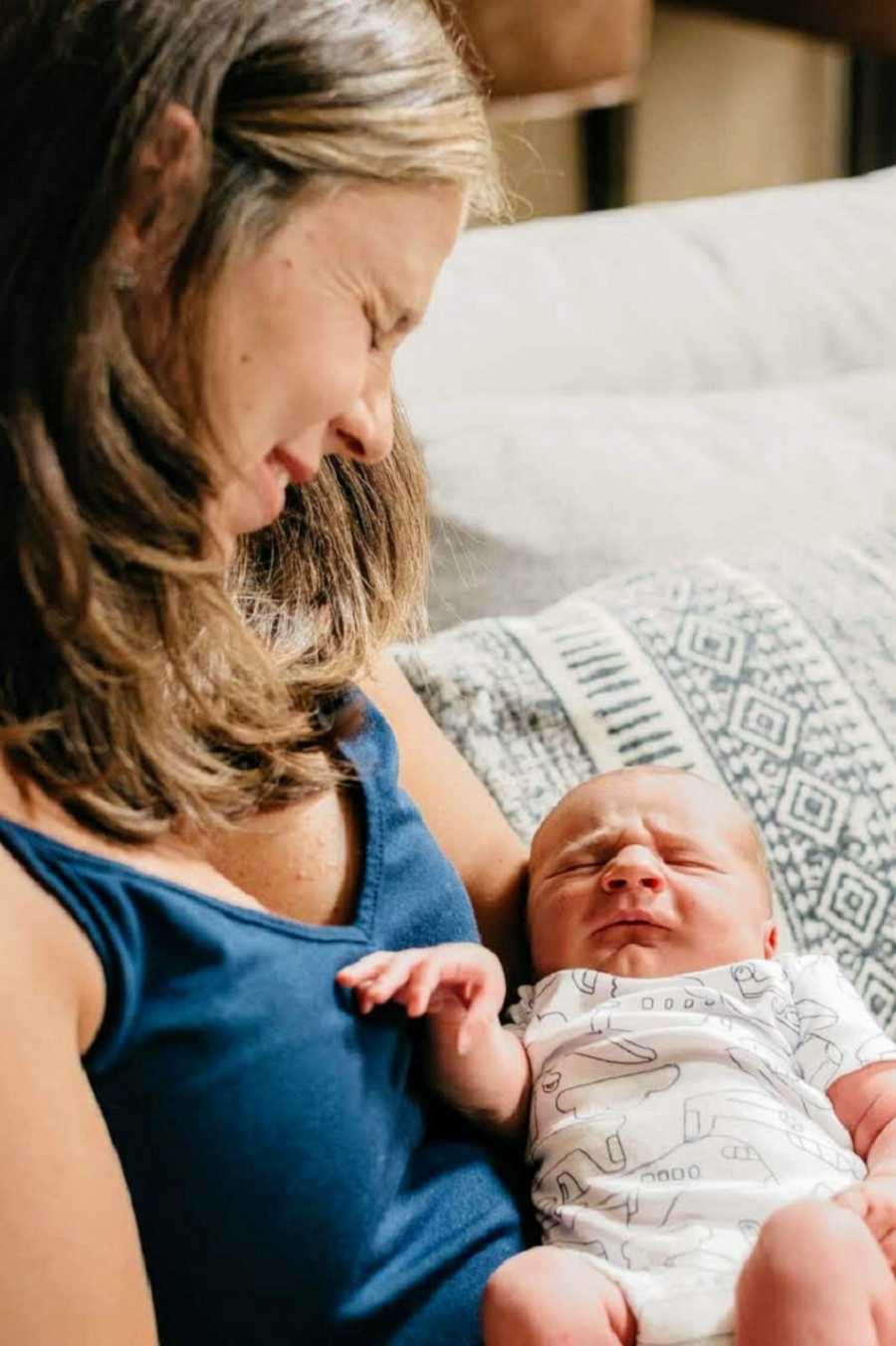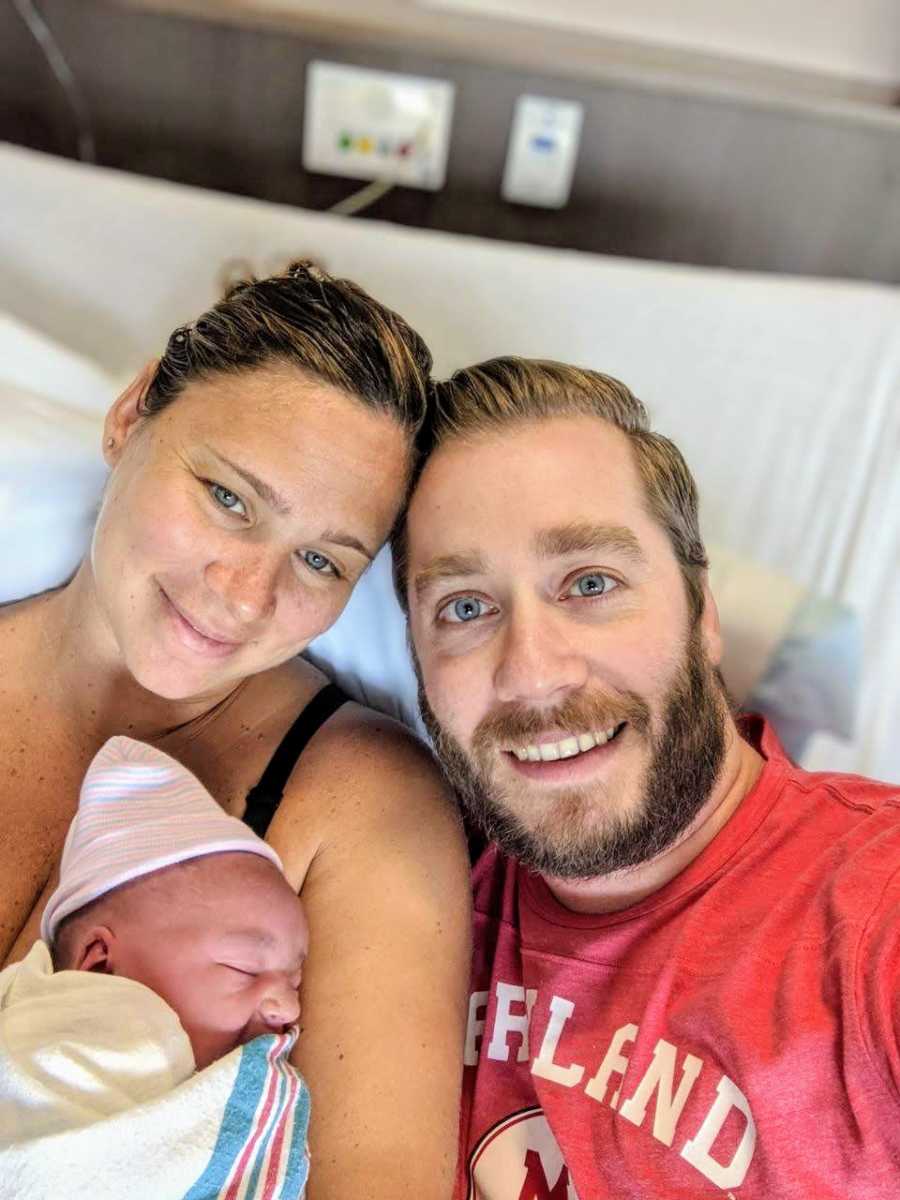 Throughout my entire pregnancy, we couldn't decide on a name and had narrowed it down to two names with Crawford being one of them. But, in the end, we figured that since he was born in our Ford F-150 truck, it was only fitting that we call him 'Ford.' Ford has been full of surprises for us and we are so excited to watch him grow up with his big brother!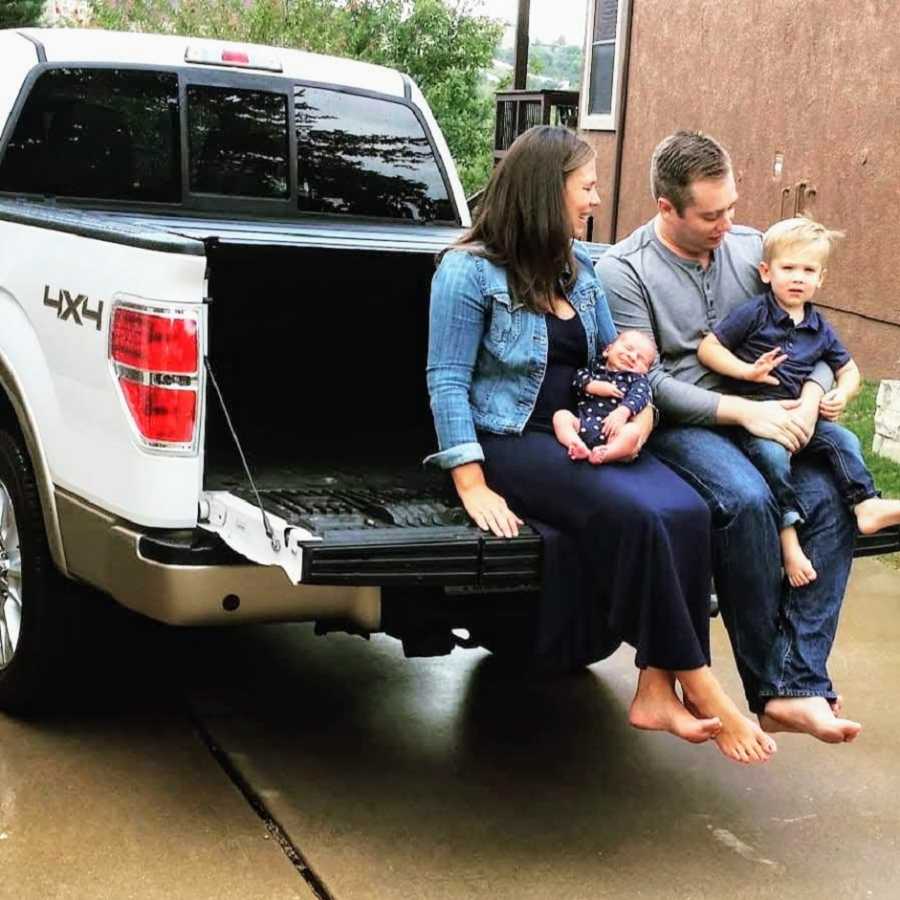 It truly is amazing what the human body can do. When I tell the story of Ford's birth, many people say that I am a 'superwoman' and it's unbelievable how you sometimes hear stories like this, but have never known anyone that this actually happened to. To me, I just did what I had to do to have my baby and I am very thankful there weren't any complications. Crawford will definitely have a story to tell for the rest of his life and we are thrilled to have a happy and healthy little boy!"
From podcasts to video shows, parenting resources to happy tears – join the Love What Matters community and subscribe on YouTube.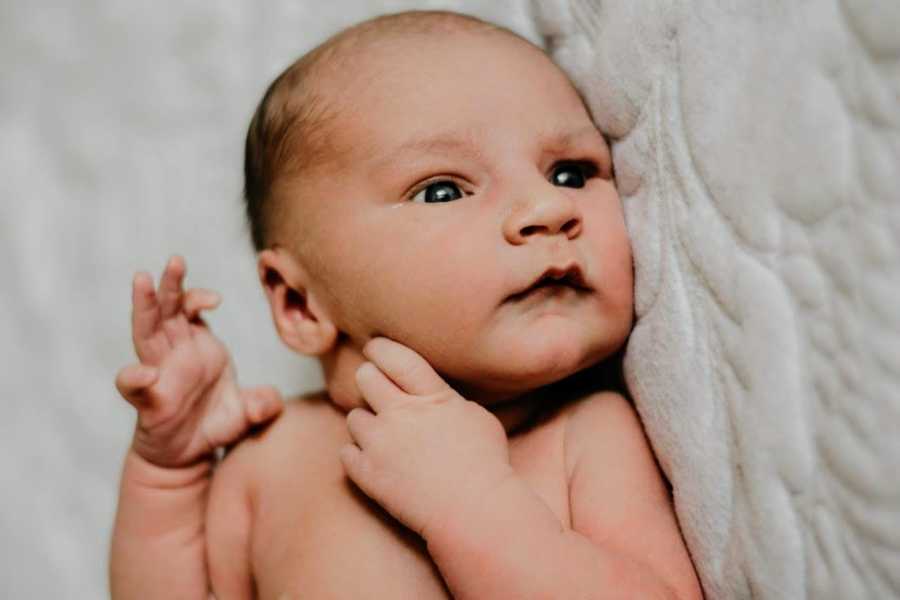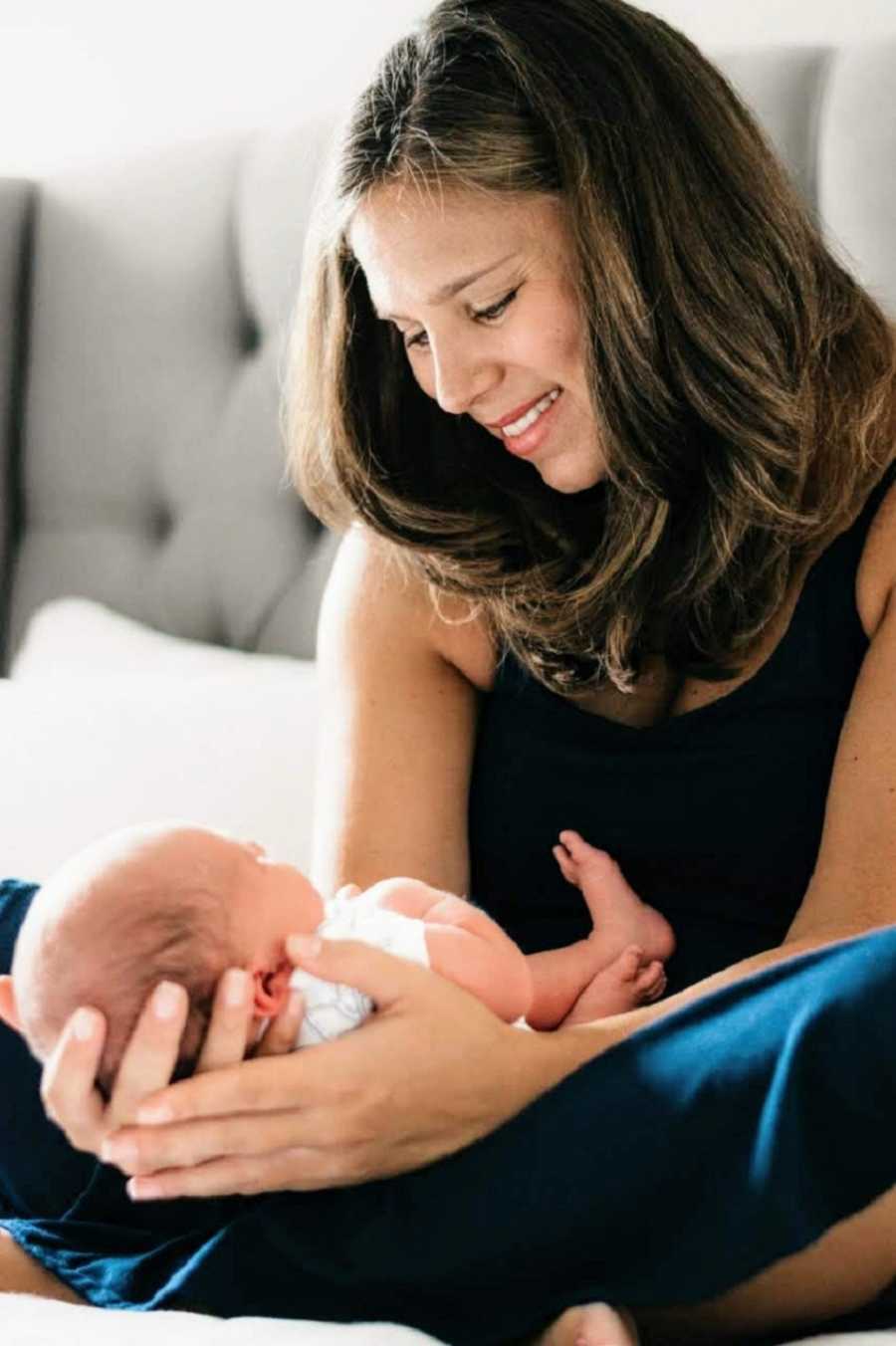 This story was submitted to Love What Matters by Jenna Dugan of Lakeway, Texas. Be sure to subscribe to our free email newsletter for our best stories.
Read more stories like this:
'Your boyfriend has to deliver the baby.' I was squatted on a bathroom floor, 20, convinced I was going to die.': Woman delivers baby on bathroom floor after 'grumpy midwife' tells her to 'go home'
'Something's coming out of me!' SPLASH. There was a baby in the toilet! I had no idea I was pregnant.': Mom delivers 'shocking' surprise baby in bathroom after battling PCOS, infertility for years
Spread beauty and strength for others. SHARE this story on Facebook with family and friends.