"In July 2020 my life changed forever. We found out we were expecting a beautiful baby, by surprise may I add, and from that moment I felt a love inside me like no other before. I was going to be a mom to a beautiful baby girl or a baby boy. On March 5, 2021, our beautiful daughter Lilliana Veronica Grace was born into the world, and my life was now complete, or so I thought.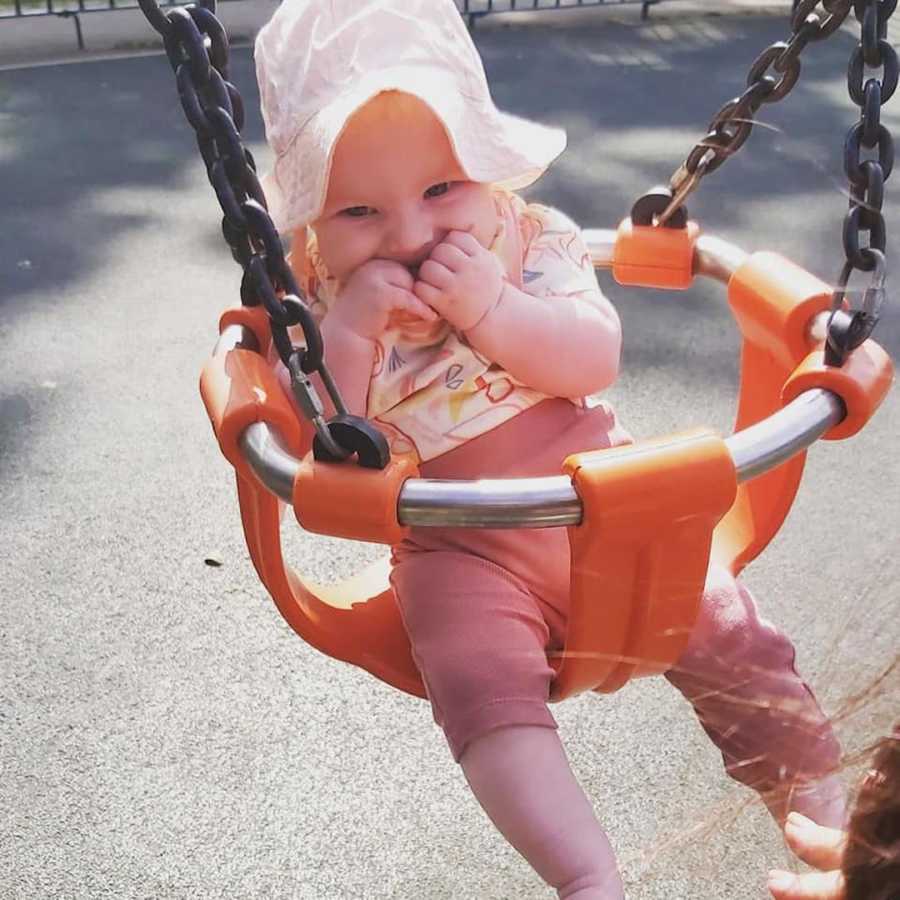 By the time Lilliana reached 13 weeks old, my daughter's father told me he was leaving us. At first it was due to money issues and affording the house as it can be a struggle whilst you're on maternity leave, but then three weeks down the line he admitted he fell out of love with me. I was completely shattered. I had known him 14 years, been together 13 years, had a beautiful family home, a crazy dog who we rescued from the RSPCA, and to complete our little family, our daughter, but unfortunately it wasn't enough.
Before Lilliana came along, we didn't have any problems in our relationship that I was aware of. He was so giving, loving, we had a great s*x, I was looking great regularly going to the gym and eating well, but when you have a baby, obviously things change. My world no longer revolved around him, I was no longer the woman he fell in love with. Instead I developed into the mother of his child, but I think the change was just too much for him and he couldn't handle it. He couldn't handle that when I chose to get Lilliana to sleep I wanted to hold her, and not be held by him, I couldn't clean our home like I used to, because I didn't have the time. And the biggest change of all, I put on four stone after having Lilliana and I didn't look like the same person. I can't help but feel they were the reasons he fell out of love because I was never given an explanation really. And since he has left, within four weeks I found out he had already been in another woman's bed, which you would think broke me, but… it was the closure that I needed.
Being a new mom isn't easy, things change drastically, not just physically and mentally, but even your everyday life changes. When Lilliana is having a nap, I have to decide whether I join her, clean my home, take a shower, do the ironing, or eat. And when I need a break, my mom is amazing at having Lilliana for me, but the majority of the time when she has Lilliana, I take it as an opportunity to get the house organized or do the food shopping. You have to prioritize everything, and having a nice long soak in the bath is always at the bottom of the list. I'm fortunate at the moment that I can spend all of this time with Lilliana, but the thought of going back to work makes me so sad and anxious. Will I have enough support to go back full time or do I need to have a career break and find a part time role? I mean, it took me around seven years to get to where I have in my career path, but my girl comes first.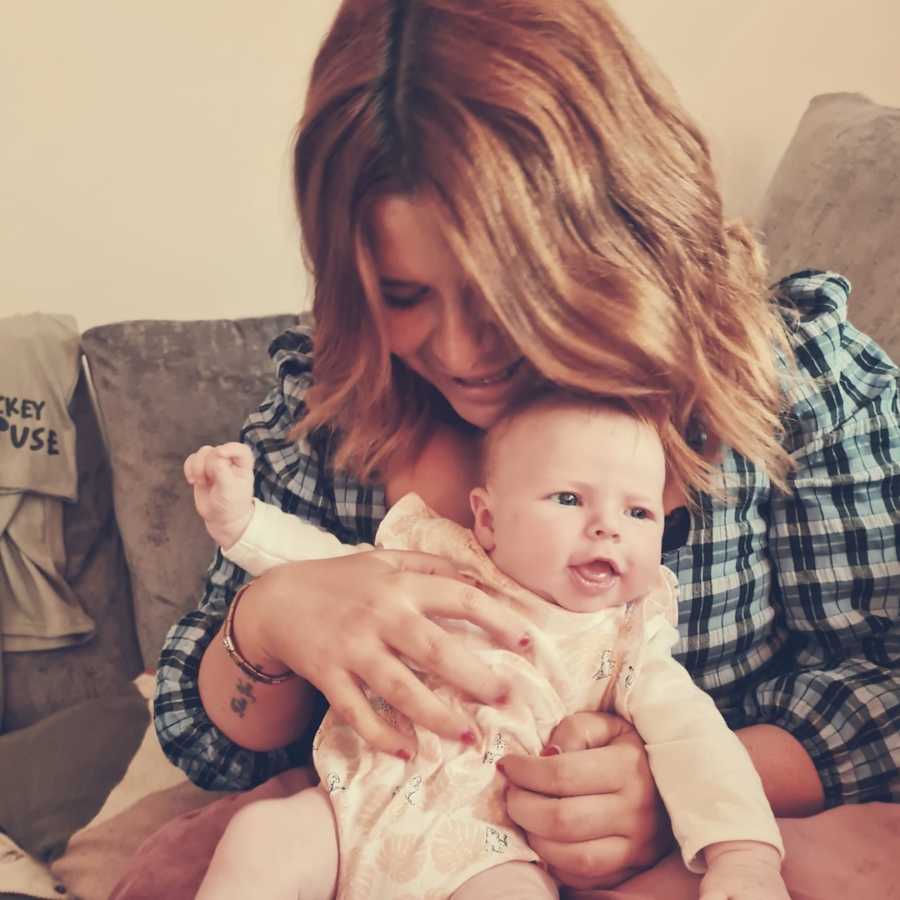 Fast forward two months, and I can honestly say I feel like a new woman. Before my ex and I got into a relationship, I was living at home with my parents, partying with my friends most weekends, going to the gym six days a week, and spending money like it grew on trees.
Now I am able to stay in our family home, but I have been able to turn it into our own. The odd lick of paint here and there and some fresh interior decorations has made it look like a new home for us. It makes me feel so very proud that even through a break up and raising my girl, I can still run and keep a beautiful home. I'm on a journey to lose my baby weight and embrace my new mama body, forget about training six days a week because who has time to do that as a single mom? But I will get to where I'm meant to be. It'll never look or feel like it used to, but this is the best version it will ever be because I carried my girl for nine months, and every mark I have was earned. I'm embracing compliments from men and not scaring them away because I'm a single mom, which I was worried about.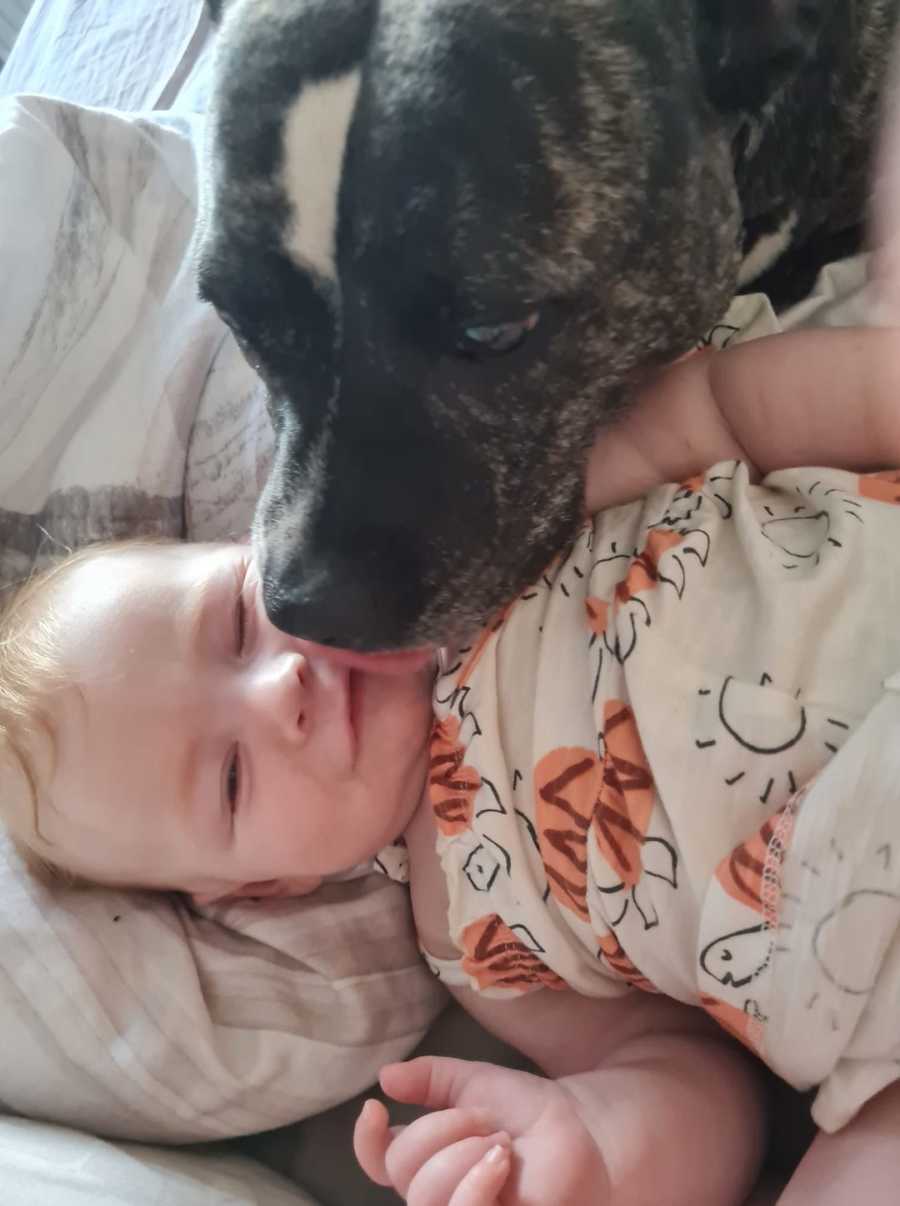 But my main focus at the moment is finding myself as a mom, and not only as a new mom, but a single mom which I never thought I would have to do, but I am so proud of myself for doing it and what I am already achieving for my girl. My Nan went through it and so did my mom. My Nan is living with Alzheimers dementia, but I know if she understood what was going on and what I am going through she would be saying how proud she is of me, and would probably be telling me 'what is for you, won't pass you'. My mom however, is inspiring to say the least. My so called father left my mom when I was 2 and my sister was 12 weeks, so it was a very similar situation, but he wanted nothing to do with my sister and I. We became the three musketeers and she worked double shifts at different jobs just to put food in our mouths and a roof over her head. The biggest advice she can give me is simple – look into your daughter's eyes and see that love staring back at you. It gives you the strength to be the best mom you can be. She's the reason I breathe and get out of bed each day, So as you can see, I come from a line of strong, independent women and I am going to do the best I can for Lilliana to show her just how strong mama is.
For anyone else going through this, whether you are carrying your bundle of joy, or have already given birth… You've got this!"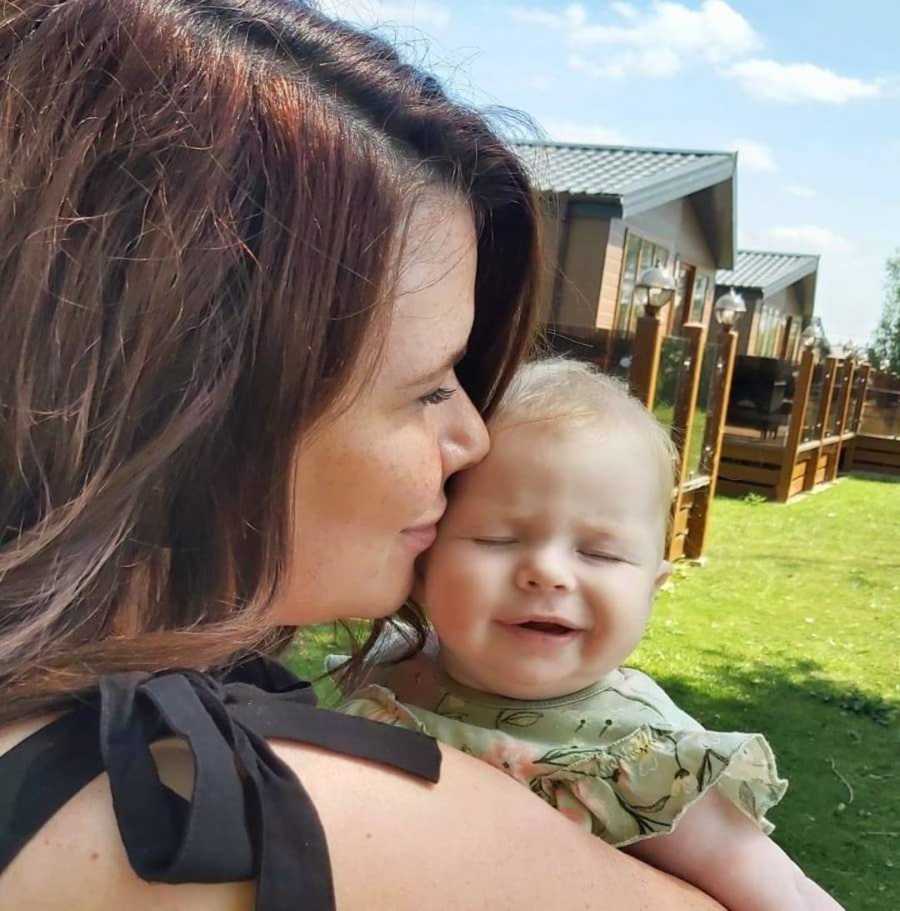 This story was submitted to Love What Matters by Hannah O'Sullivan. You can follow her journey on Instagram. Submit your own story here, and be sure to subscribe to our free email newsletter for our best stories, and YouTube for our best videos.
Read more stories like this:
'I left my husband. This wasn't the man I married at 24. In the emotional turmoil, we got pregnant again.': Divorcee urges 'your future is so much bigger than current circumstance'
'I received a DM from a mom. 'Should I stay or should I go?' She wanted to leave her husband. She was breaking.': Divorcee says 'you're worth dragging yourself over the hill and starting over'
'My husband cheated on me while in the process of trying for a baby. I asked him to leave and ended the marriage. My life turned upside down.': Woman's extreme physical, mental health transformation after divorce
'My daughter grabbed my face. 'You got this, mom. It's time for you to move on.' I signed the divorce papers, and finally put myself first.': Teen mom divorces after 12-year emotional battle with husband, 'Never be afraid to start over'
Do you know someone who could benefit from this story? SHARE this story on Facebook to let others know a community of support is available.