This is a follow-up to Allison's original story about her single mom by choice journey, which you can read here.
"In the many years before my daughter, I came to my beach for answers. A lost soul searching for the meaning of life, each week I'd collapse into the warm embrace of her sand dunes. Sweet, salty kisses misted over me off her waves. I'd bask in her sunshine. Revel in her storms. Fall asleep to the melody of her creatures playing: feather, scale, and skin alike.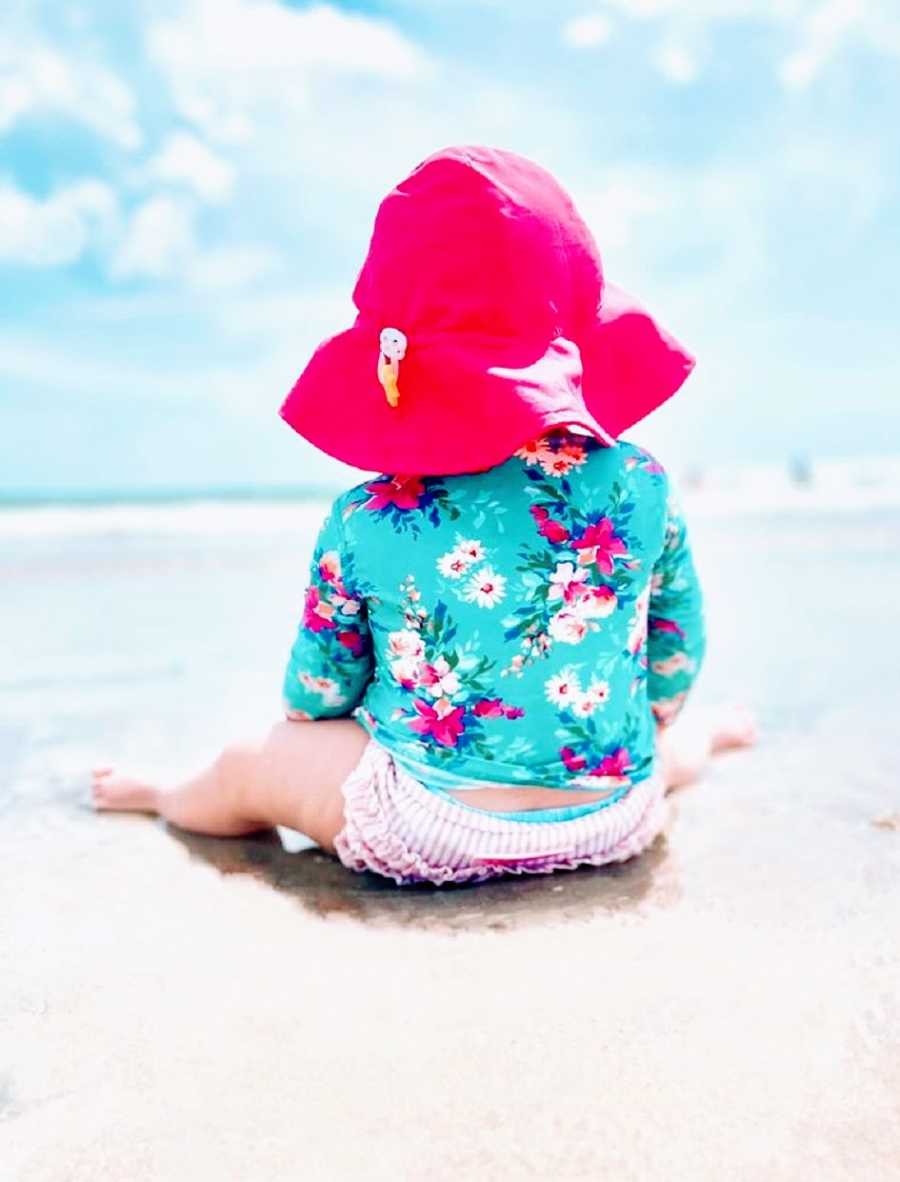 In the years after I moved north, she stayed steady. Each return brought new peace. A few moments in her presence, and I'd be healed, even if only temporarily. I'd left my heart in her waves, and every visit, she handed over the slightest sliver of myself. Sometimes she'd throw a little sand in, too, for good measure.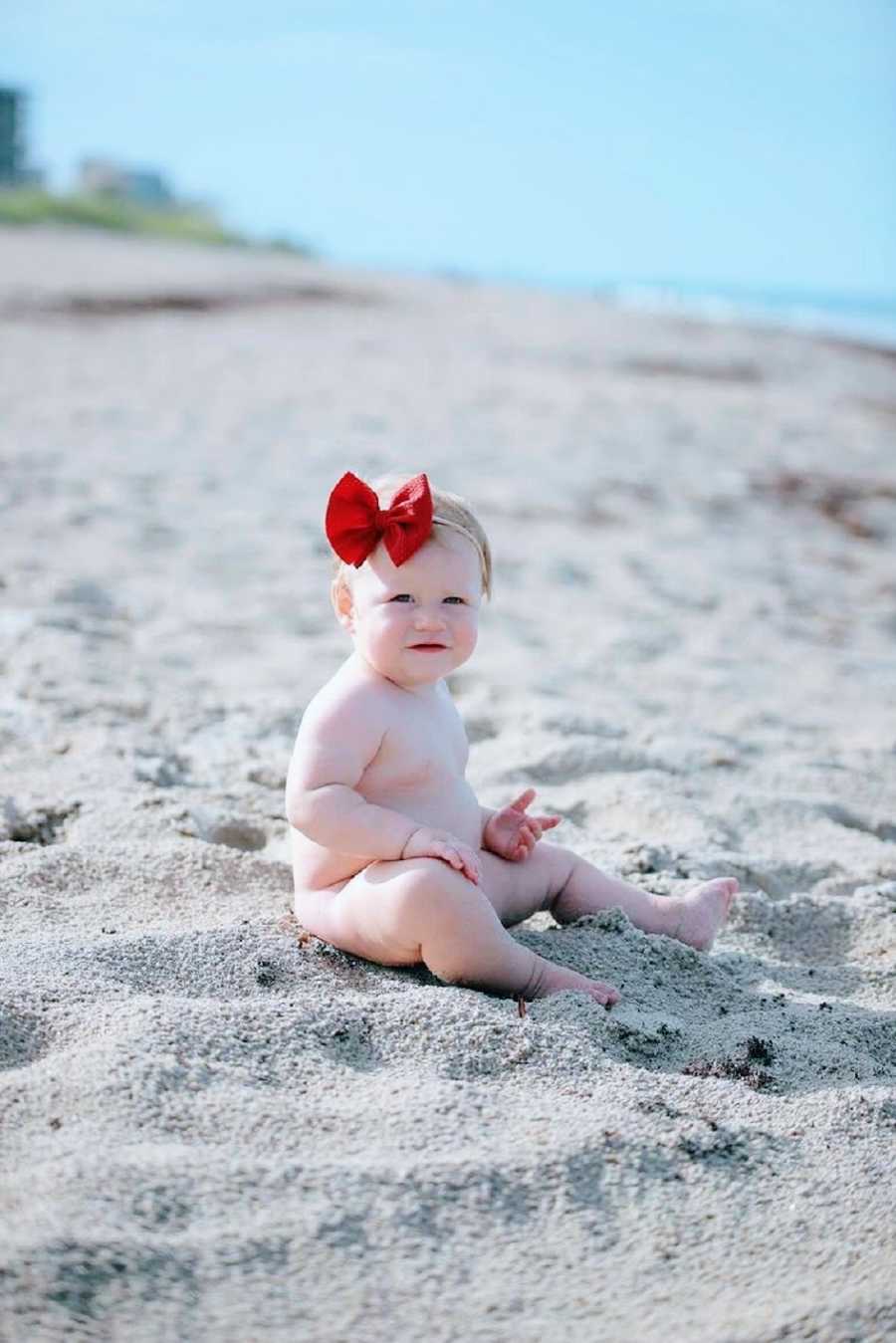 Life as a single mom by choice has yet to be something I have ever questioned. The decision was not made lightly, and many a talk was had while walking my beach with friends to discuss the arduous task. Those walks were always so sacred; we saved them for the happiest and most harrowing of news. I think we knew whatever we must say would always be supported by our friend, Beach. She knew just when to provide a rocky shoulder to cry on or a sunkissed nose to keep you company the following day. It only made sense to bring the biggest decision of my life to her first. After all, she really already knew.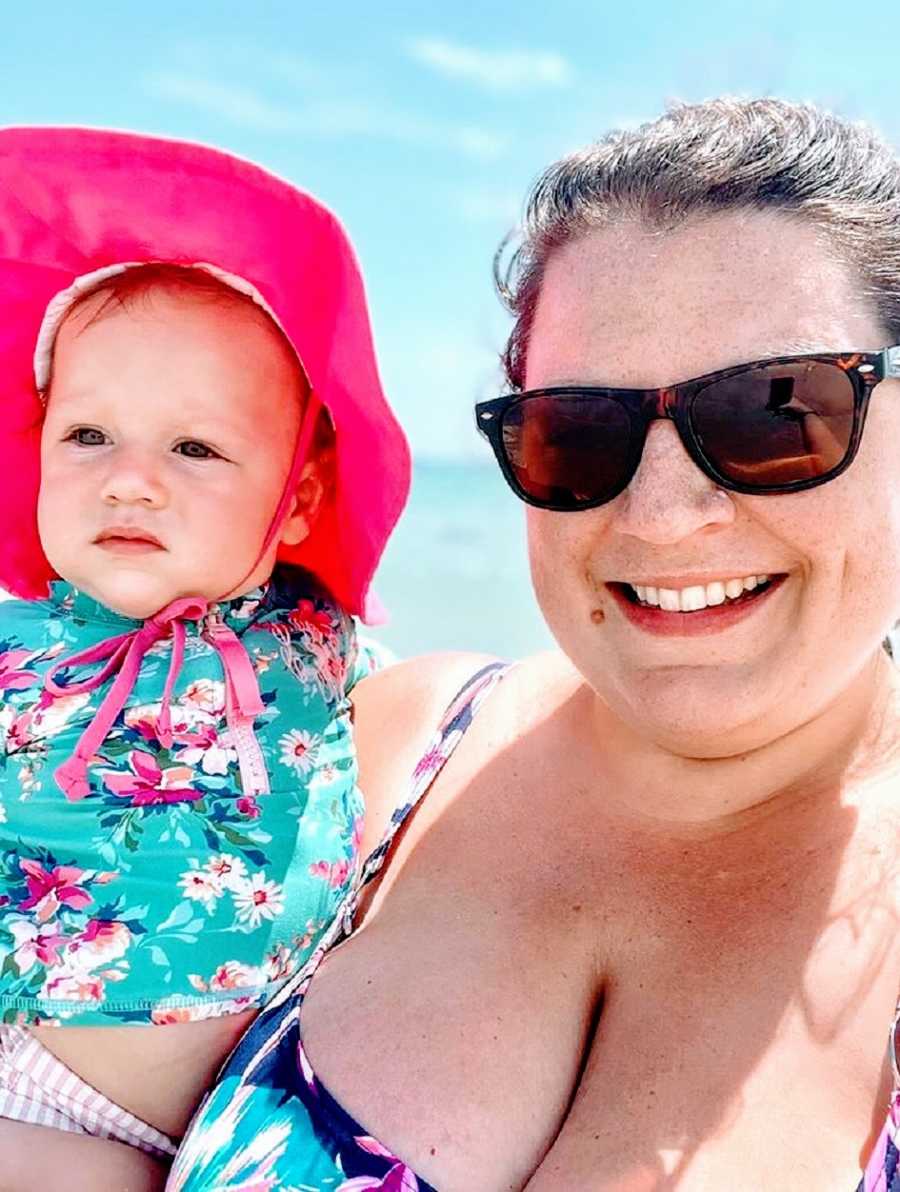 I fought the current again and again, but I'd do it all over if it led to Laurel every time. I haven't needed a man beside me to wipe the tears and celebrate the gains. I haven't missed juggling a relationship along with a child. And for those doubting how loved she might be…you should see the people who have come out of the woodwork for her. In fact, just tonight, a friend thanked me for her presence: 'I think we all needed a Laurel,' she said. And I'd agree, Laurel is the perfect answer to prayer, and not just mine.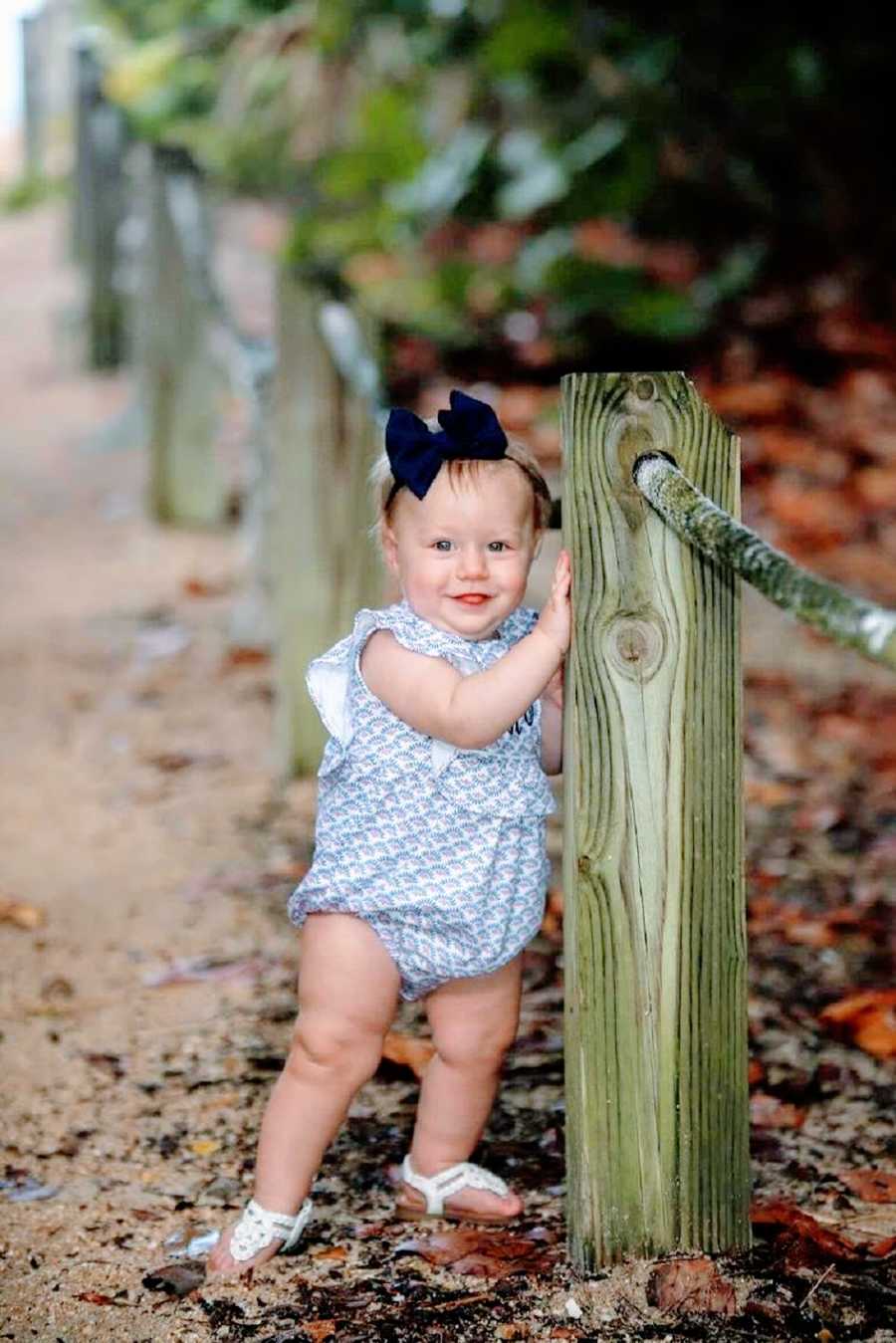 My only regret as a mother is that I did not venture here sooner. Time seems nonlinear—the days blend together and the weeks jump to months. The seasons of motherhood shift from clothing to toys to table food. Then suddenly, this tiny, helpless baby is a sassy, independent toddler, and I'm wondering how in the world I'm going to get up off the floor after my knee locks up again. Time is a fickle thing, truly. Someday she will come to me with questions and with the beach, I will begin a story of love greater than the depths of the ocean.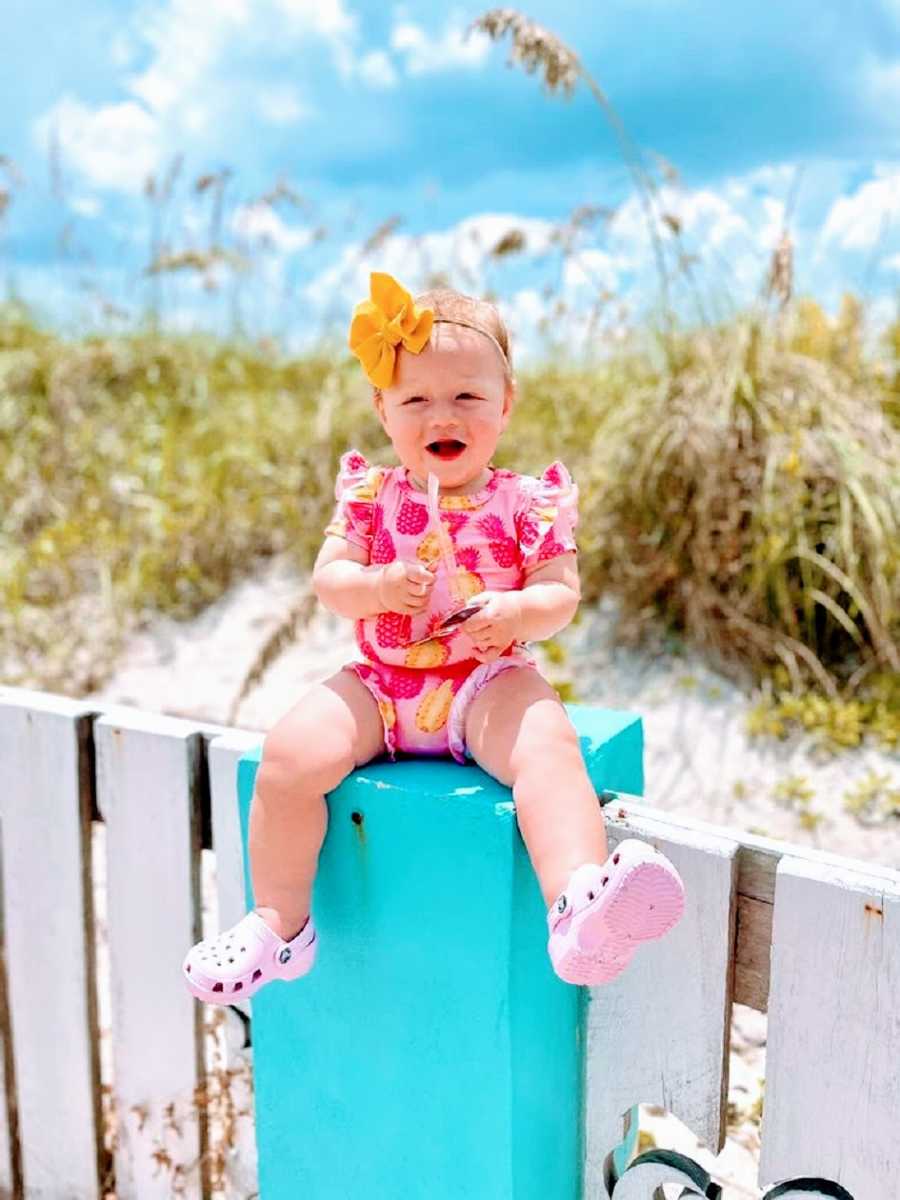 Now, I sit here and marvel at my daughter as she captures my beach in her spell. Sometimes, I wonder if she wasn't plucked straight from the land of mermen before coming to me—for she is the epitome of this place I love so dearly. Her tiny snores sound just like tumbling waves, her laughter like tinkling shells. Her two-toothed little grin is a treasure any pirate would delight in. And that feisty, independent streak? Most definitely the result of her own high and low tides.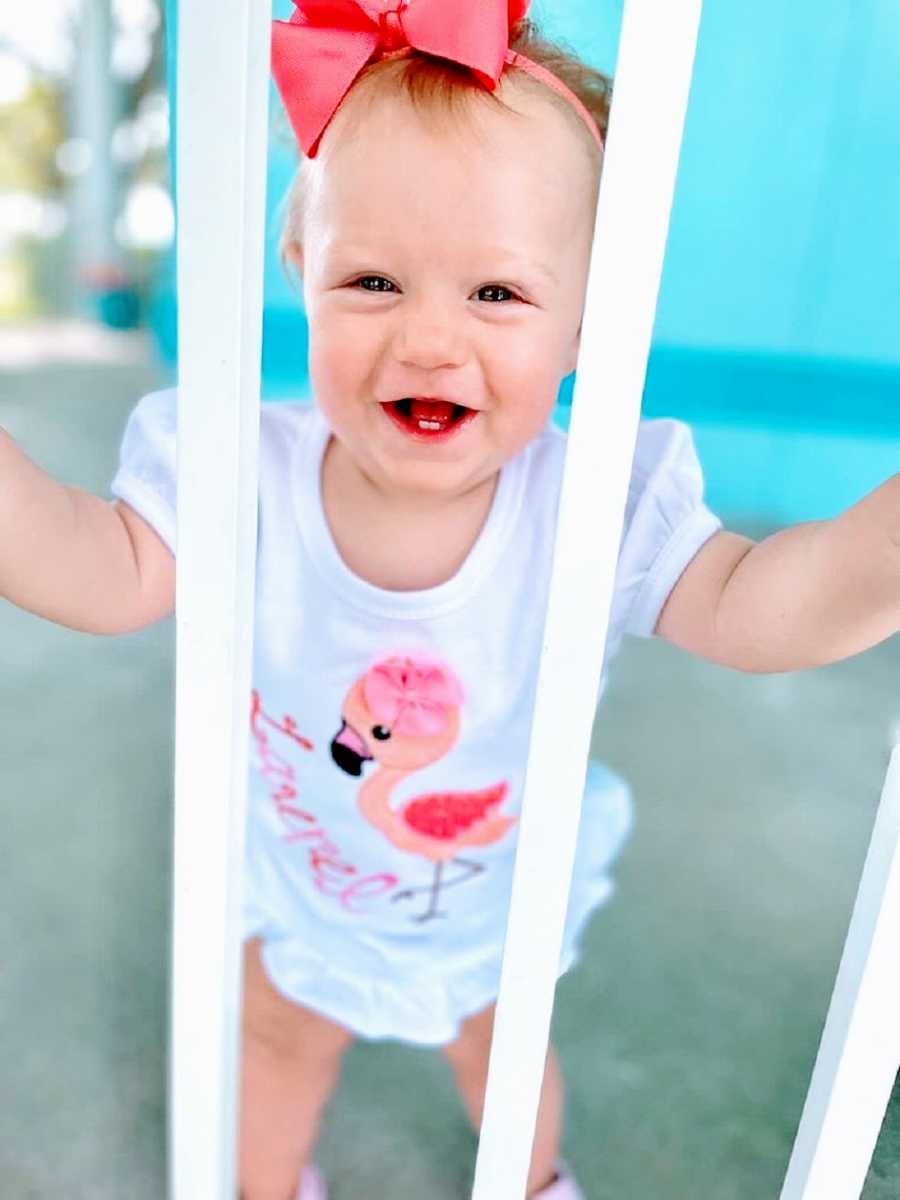 And just as the sea carries bits of jetsam wherever it rolls, so too does my Sunshine Girl…only her gifts resemble much more the discarded snacks and stuffed animals and little sandals kicked to the side. She will come to me for a moment of comfort, pressing her sticky forehead into mine. Sweet, salty kisses, albeit a little slobbery, still make their way to my face. I now bask in her sunshine and drink up her wild air. That trail of cookie crumbs is even comparable to some sand between my toes. Her temerity and spunk captivate me. And while I do still love my beach, I don't need to visit her so often anymore. Everything I need is now holding my hand, walking alongside me."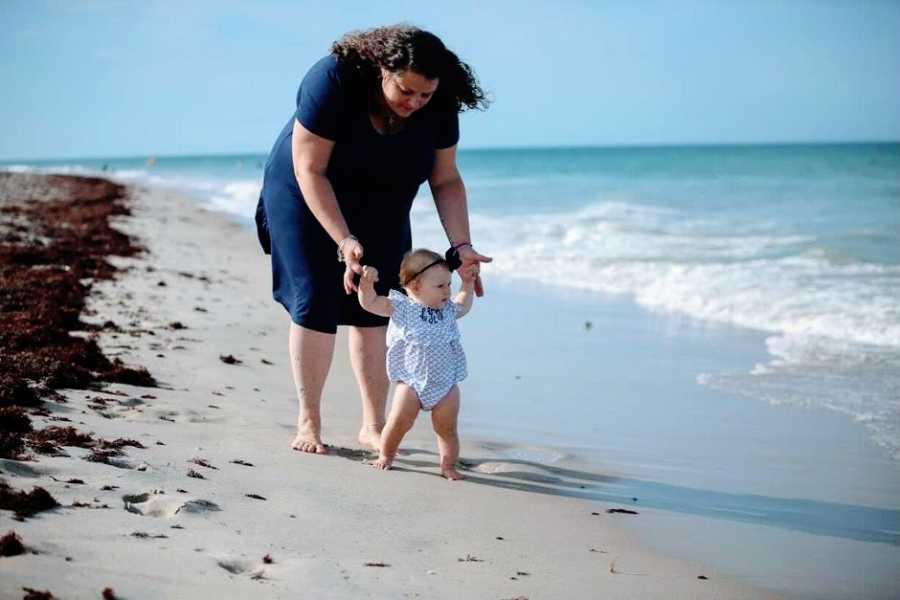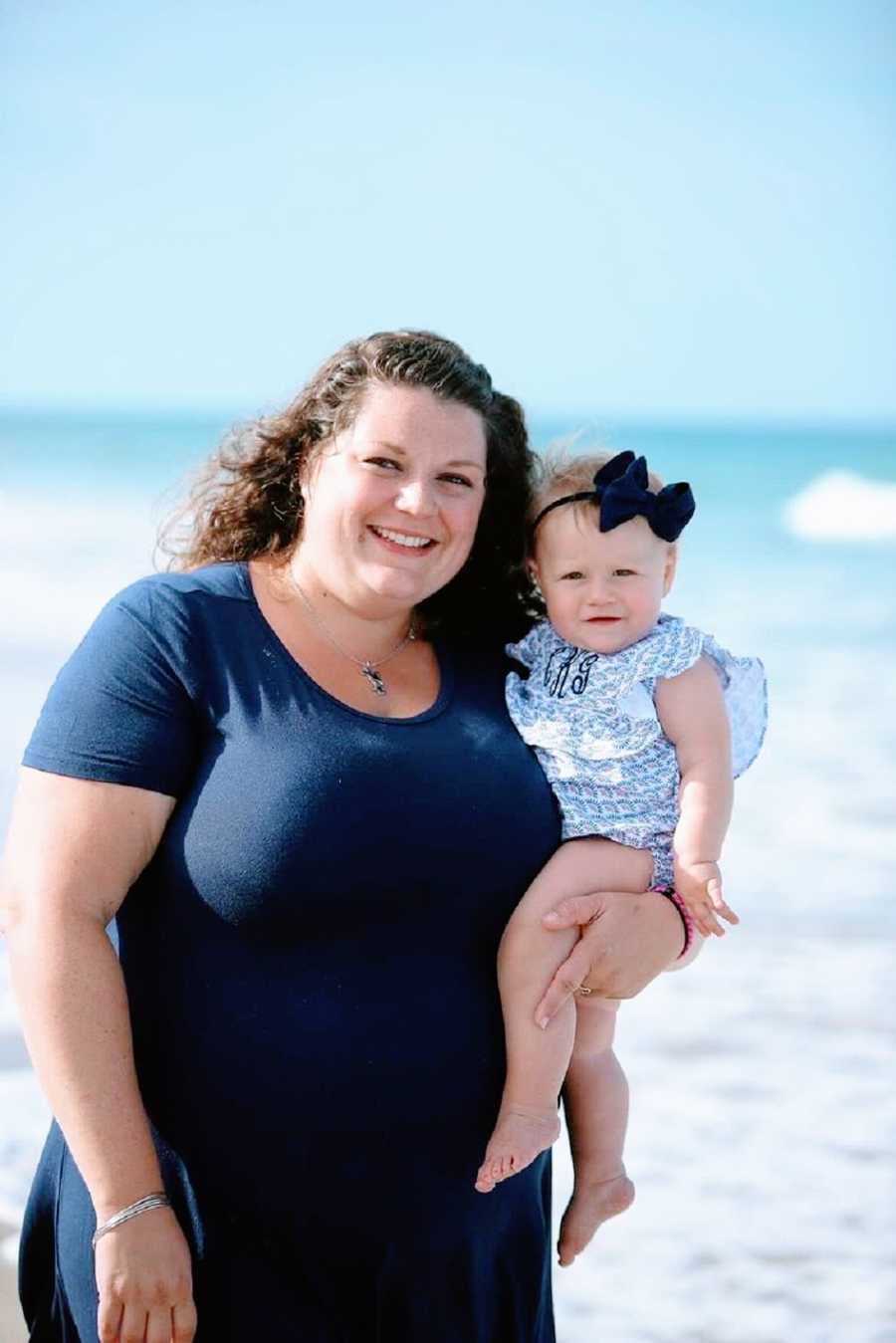 This story was submitted to Love What Matters by Allison King. You can follow her on Instagram. Do you have a similar experience? We'd like to hear your important journey. Submit your own story here. Be sure to subscribe to our free email newsletter for our best stories, and YouTube for our best videos.
Read more stories from Allison here:
'If I'm not in a relationship when I'm 30, I'm using a sperm donor!' I never took it seriously.': Single mom by choice pens journey, 'I hope she's proud to be my daughter'
Read more stories like this here:
'I want to be a single mom by choice.' I hadn't planned to tell anyone. 'Will you wait until we can be together?': After 10-year infertility battle, woman becomes mom, finds love
'Here…AND HERE!' The reality of having TWINS hit me. I cried alone at night, thinking I wasn't doing enough.': Single mom by choice delivers twins, shares parenting journey
'Everything would change between us,' he said. I didn't want to wait to be in a relationship.': Single mom by choice shares high-risk pregnancy journey
SHARE this story on Facebook to encourage other women to forge their own paths and love what matters most!