"As a child, I always dreamed of getting married, having kids, and raising them. Flash forward to being a successful professional with an MBA, no kids, and several failed relationships. I had always been able to work hard to achieve what I wanted for my life, and I had failed at having that family. I spent years contemplating having a child on my own, always holding on to the hope that I would find a husband and have kids. At 33, I gave up that hope and with the help of very supportive parents, decided that it was time to do it on my own.
I got a referral to a fertility specialist from my OBGYN and met with them in 2015. After meeting with the doctor he said I needed to be evaluated by their counselor to approve me for their treatment (common practice for single mothers by choice and heterosexual couples). After I was approved, I was put through a barrage of tests to see if I had any fertility issues that would hinder my pregnancy. It was determined everything was normal and I should have no problem getting pregnant.
Next step, pick a sperm donor. I was surprised that you can do this all online so I looked at FDA sperm banks to view donors. I wanted to find a donor that looked similar to me (so the baby would look like me), intelligent, height and weight proportionate and no history of health issues in the family. The profiles of the donors provided more information than I thought, a childhood picture, high school transcript, audio interview, and complete medical history to grandparents. The donor had all of my wants and then when I heard his audio interview that sealed the deal. He spoke in a southern drawl (I am from the South) and he talked about having a daughter with his wife (I was hoping to have a girl). I ordered 5 vials of semen, per the doctor's orders, and had it shipped to their office.
Next was getting on Clomid, which is a fertility drug that helps women ovulate. Even though this was not a problem for me, it helps make ovulation timely and produces good size eggs for fertilization. Unfortunately the side effects are horrible, I suffered with nausea, hot flashes, vision problems and trouble sleeping. Even with all of that going on, I was super happy the day of intrauterine insemination (IUI) (placing of sperm into a woman's uterus when she is ovulating). I prayed, thought good baby thoughts, and took the rest of the day off because I knew I would be pregnant since I had no fertility issues. The two-week long wait was hard, but I was nauseous, bloated and my breasts were tender, so I knew I was pregnant and was thrilled. Then on day thirteen, I was out shopping with my girlfriend and went to the bathroom. I was bleeding. I sobbed and immediately called the doctor. They said all the symptoms I was having before were also side effects of Clomid, and I was devastated. They said to come in that week and we would try again. This went on for 6 months, each month I lost hope.
In July 2016, my doctor said it was time to talk IVF (in vitro fertilization). This required more tests and surgery and tons of money, but at this point, I was completely committed to doing whatever I could to have a baby. It was all I thought and dreamt about and anytime I saw people with babies or carrying, I cried thinking that might not ever be me. It took until mid-October to be able to retrieve my eggs. I was put to sleep and when I woke up they said they were able to retrieve thirteen eggs, I was thrilled. Five long days after that I heard eight eggs made it to blastocyst stage (creation of the embryo) and they would be freezing them for implantation. I couldn't believe my luck, I have eight embryos to try to get pregnant! This was such great news that something worked well. I would be pregnant soon!
My next appointment was when I ovulated mid-November. I was expecting to have the embryo implanted but I was told my uterus lining was not thick enough. I would have to try again next month, yet another setback. December came and same thing, my uterus was not ready. I was thankful my parents came for Christmas but we were all so disappointed that my body was not ready.
January 30th came, and yet another appointment. Now I had become accustomed to bad news, so I was ready for it. However, the doctor said my uterus was ready and I began my week of shots and medicine to get my uterus ready to accept one of my embryos! I have always been completely terrified of shots and IVF required you to give yourself multiple injections throughout the day to get your uterus ready for implantation. This is where the want to have the baby overcame my fear of shots. I followed all instructions and gave my shots religiously even through the painful bruising and blood.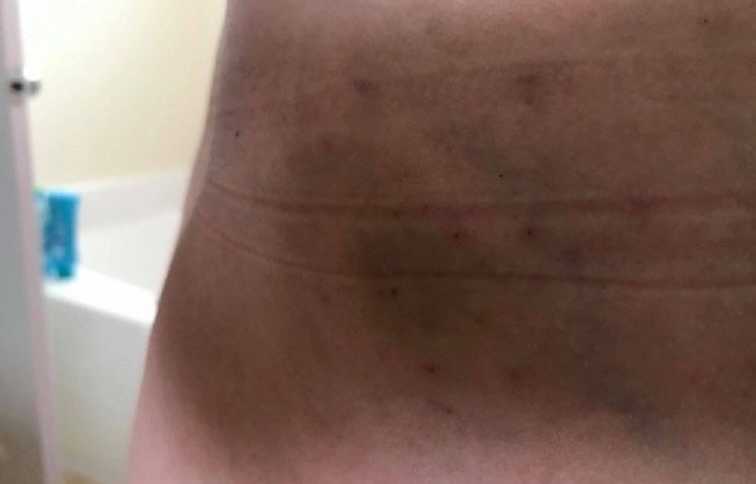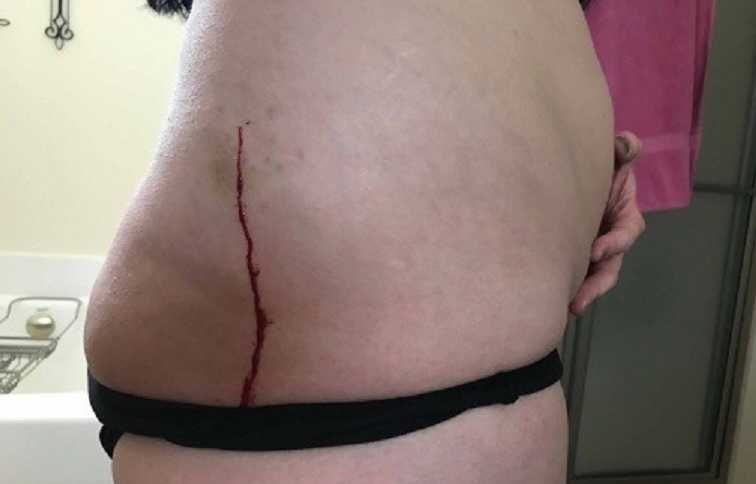 February 6, 2017, was my embryo transfer day. I was optimistic but wore some special items for good luck. My grandmother's cross necklace my aunt gave me, a ring from my mother, bracelets from my best friend, unicorn socks from my sister. I crossed my fingers, took a picture and went in for implantation. I came out with a picture of my embryo and a picture of a small white dot which was the embryo on my uterus lining.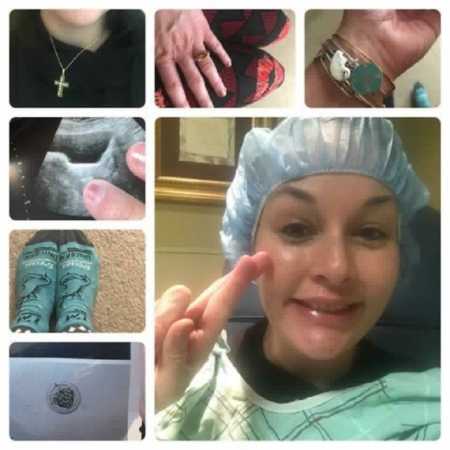 I immediately went home and relaxed, thinking happy baby thoughts. The first hour after implantation I had extreme cramps. Is this implantation? I tried not to get my hopes up. They told me to wait seven days before taking a pregnancy test, but I couldn't wait and decided I was going to take one every day. On the 5th day post-transfer I saw the faintest line. I started freaking out, asking my parents and my sister to look at the test to see if I was dreaming… I wasn't. The line kept getting darker and darker. I went in and had blood drawn, my beta count was perfect, I was pregnant!
Weekly ultrasounds followed, and I cried when I heard the heartbeat. My miracle baby was growing inside me. I was on cloud nine. At week nine, I drove to a special clinic to have my blood drawn to see if it was a boy or a girl. I had the results expedited because my mom, sister and I were going on a girl's trip to the Mall of America and I wanted to surprise them. I got the email on our second night there. I opened it and about fainted — it would be a girl! My mom looked over at me, tears in my eyes, she asked what was wrong. I told her I just found out I am having a girl. We all cried and hugged… after all the struggles, the money, the pain, I was having exactly what I wanted, a girl! Of course, I already had a name picked out… Presley… for my love of Elvis, and Ann after my mom.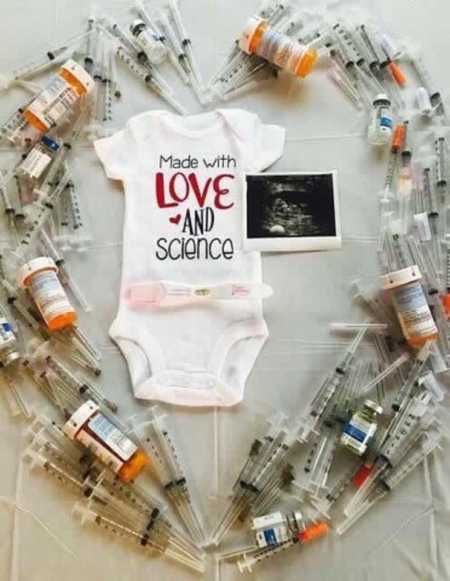 What followed was celebrations galore, a congratulatory tea party, gender reveal, and three baby showers.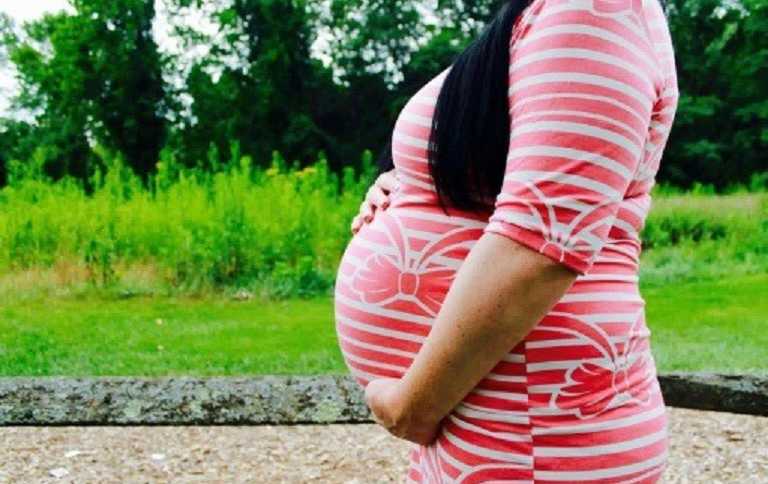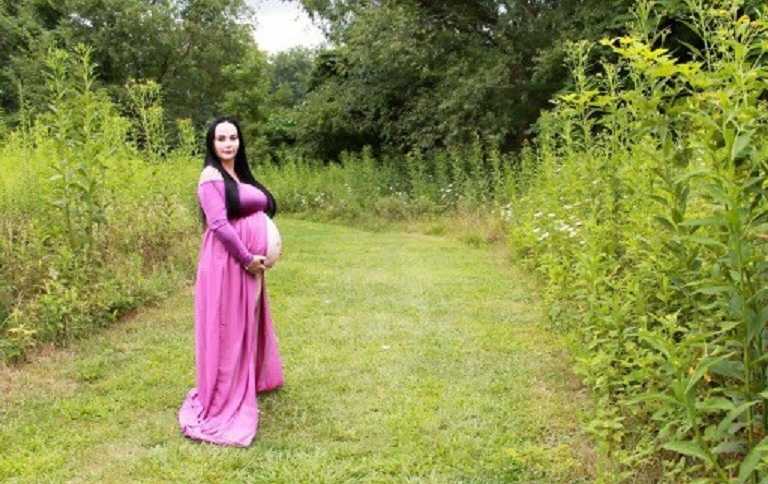 Being a single mother by choice is not the most common, and certainly not in the Midwest, so having support from not only my friends but my coworkers was amazing. My pregnancy was pretty amazing. I felt good. Towards the end of the pregnancy, I was having some high blood pressure so they decided to induce me on October 18, 2017, at 39 weeks. My mom flew in from Texas to be with me. I was induced and 20 hours in, I was not dilating quickly enough. This was despite the foley bulb induction, Pitocin, and having my water broken. A C-section was scheduled and the third epidural finally worked.
Presley was born October 19, 2017, at 4:05 a.m. weighing 7 pounds and 20 inches long.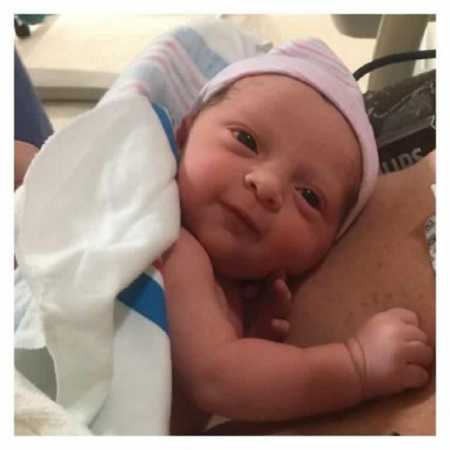 My mom was able to stay for three weeks to help me take care of the baby and heal from the C-section.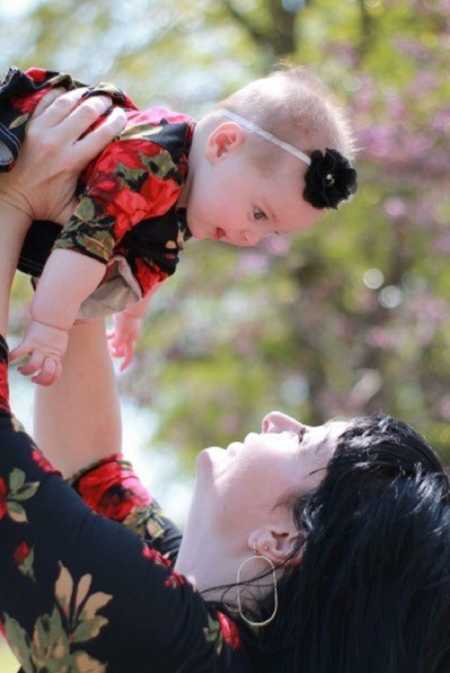 She just turned six months old and every day I count my blessings. I am so in love with her and try to soak in and capture every new milestone, whether small or big, that I can. Even though the road to get her was hard, I am truly thankful for it all. It made me a stronger person, a better mother, and made me appreciate life.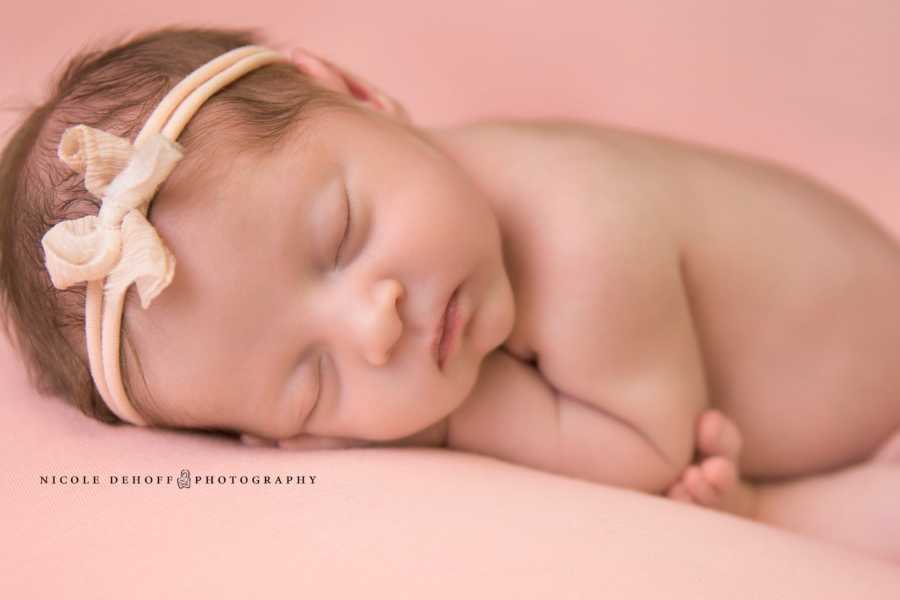 This story was submitted to Love What Matters by Ashley Monroe of Canton, Ohio. Submit your story here, and subscribe to our best love stories here.
Read more stories like this:
I said to the operator, 'I am miscarrying, alone, I will die as I am losing a lot of blood rapidly. Please hurry.' This DOES happen, it's not rare and I am not alone. Secondary infertility is real!
'Dear Infertility, I am so thankful that you were my story.'
SHARE this story on Facebook to encourage other women to forge their own paths and love what matters most!