"I fear my mental illness, and often that fear makes it hard for me to cope with it.
On Sunday, I woke up feeling a little off. I brushed it off and got dressed and ready to go to church with my family. We were scheduled to serve in the kid's area that morning. I signed my kids into their classes and headed up the stairs to find a seat in the auditorium. As I was walking to the stairs, I felt the shift. I sat in my chair and tried to brush the feeling of panic away. This is where I needed and wanted to be. I had commitments, and I needed to be okay. Heat flooded my body; my legs became weak; the beautiful music became a noise that felt so overwhelming. I decided to escape and find a quiet space to calm my nerves and pull myself together.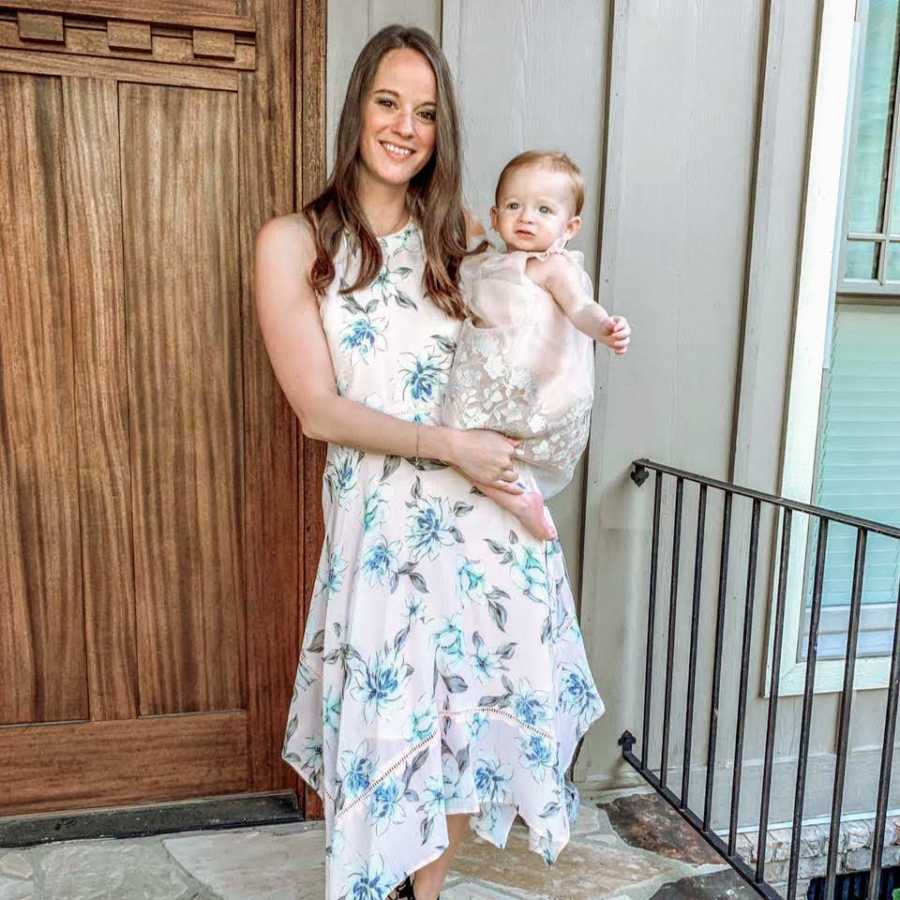 Once I was alone, I started working on controlling my breathing and calming my mind. It began to work, but in an instant, panic overcame my mind, and I could not control the fear. My heart began to race, my arms and legs started shaking uncontrollably, and I had to lay on the floor in the bathroom because every time I tried to stand, I would lose my vision. I realized that I left my phone with my husband, which only made me feel trapped. The feeling of being trapped and unable to escape only fueled the panic.
The fear is indescribable and makes no sense to a person who has not ever experienced it. It's lonely, it's terrifying, it's isolating. It feels as though your body has been set on fire; invisible arms are around your neck choking you that you are unable to break free from all while you are in chains and unable to escape. Your enemy can sneak up on you and debilitate you in moments. There is no warning; there is no time to prepare. You have been placed on the frontlines of a war with no weapons and no army to protect you. That is a panic attack.
This battle usually takes time for me to recover from. It isn't a come and go type of deal. I have to put a lot of work in to improve and get back to normal. Commitments don't always get honored; leftovers are usually for dinner, and I am out of service. Shame and guilt are waiting at my doorstep for me to open the door. Sometimes I pretend not to be home, but I usually end up inviting them in. They quickly become unwelcomed guests that I don't ask to leave. So, they stay, and I become a prisoner in my own home until I take control and show them to the door.
Mental illness is like the best-kept secret. It lives inside of you and is unknown to the ones around you. It cannot be seen or heard. It's a secret that no one knows you are carrying. Mental illness has no description, no specific face, no labels. It can be the wealthy, the successful, the hippie, the planner, or the one that appears to be just fine.
I am learning to not fear this disease; I am learning that I don't have to hide it, I am learning how to cope with it, I am learning when to push ahead and when to take a break, and I am learning that it is nothing to be ashamed of.
My mental illness does not define me.
My mental illness does not control me.
My mental illness does not make me less of a person.
If anything, it has taught me how to fight, how to persevere, to endure, and to overcome. It has humbled me and given me more compassion for the ones around me that struggle with their demons that I do not understand.
My mental illness has taught me that it really is okay to be different."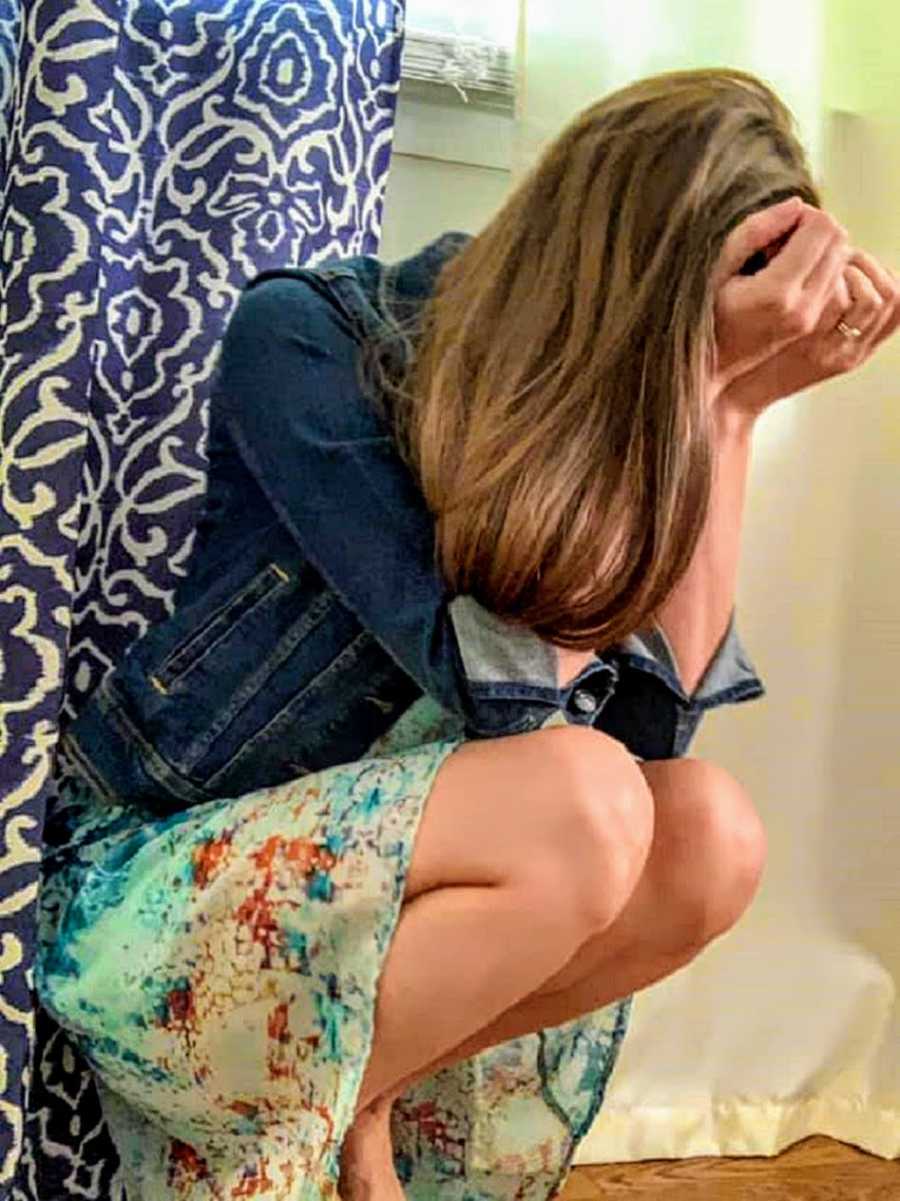 This story was submitted to Love What Matters by Ashleigh Beaver of Matriarchs and Maids. You can follow her journey on Facebook and Instagram. Submit your own story here, and subscribe to our free email newsletter.
Read more from Ashleigh:
'No, mommy. You obey ME!' My son was LOSING. HIS. MIND. Tears were flowing, arms flailing. He threw his sandwich on the ground in protest. All I could think was, 'I'm failing.'
'Everyone poops during labor,' she warned. It was my first time. I couldn't stop asking questions. 'Is it normal my water hasn't broken yet?' 'Should I push? When do I push?'
'My sister is not JUST my child's aunt. She is a second mother. You became my closest ally, my wingwoman.'
Do you know someone who could benefit from this? SHARE this story on Facebook with family and friends.