"A few years ago I was taking care of a girl with autism and her brother. I happened to have time off while they were at school and decided I wanted to do something good for the community. I started searching for volunteer work on Long Island, and I found out there was a program where they find a family who needs a 'break' and you can go and spend time with their family member who has Alzheimer's. Sounded good to me!
I met Lilah on November of 2018. She's special.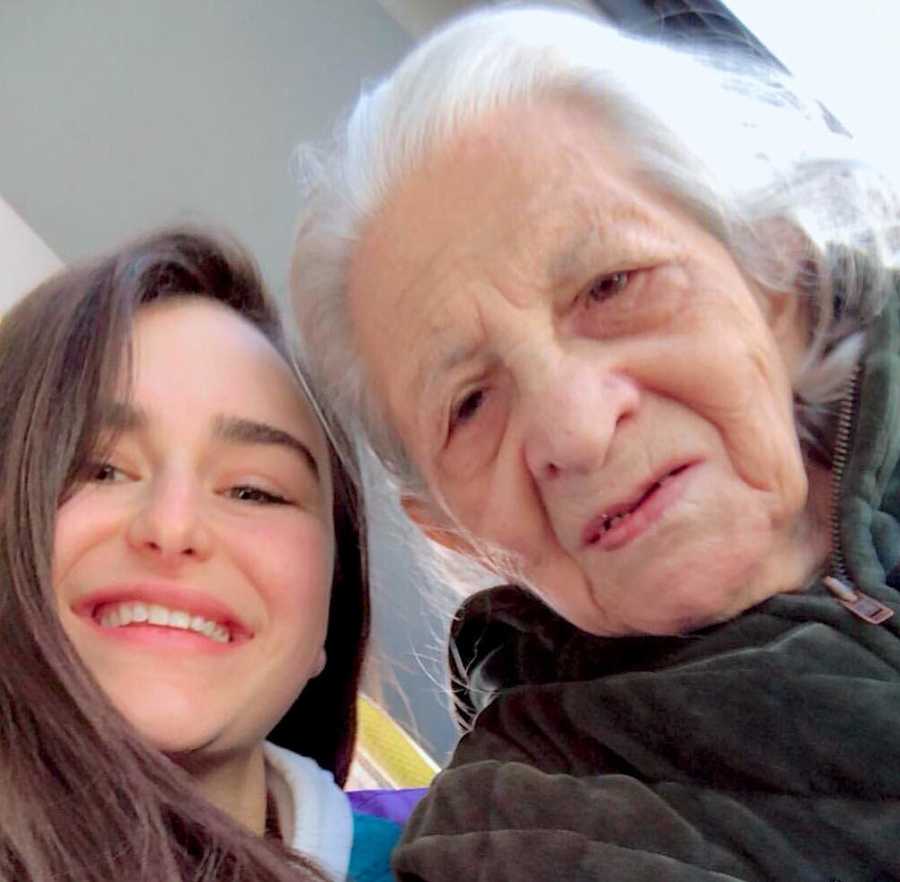 I used to meet with her once or twice a week, and every time I'd show up she'd ask me, 'Who are you and what are you doing in my house???' I would re-introduce myself every 5-10 minutes and I'd say over and over, 'I am your new friend and we are going to spend the day together!' She would smile and say, 'Thank you for being here,' each time. You could see what a kind person she was underneath all the confusion.
Some of Lilah's favorite things to do were to go to her 'dollar store' and to watch her favorite opera concerts. Every time she watched her opera she would say, 'How is this is my favorite one, it's my first time seeing it!' At the same time she would become calm and very relaxed. So I knew there was a part of her which recognized it.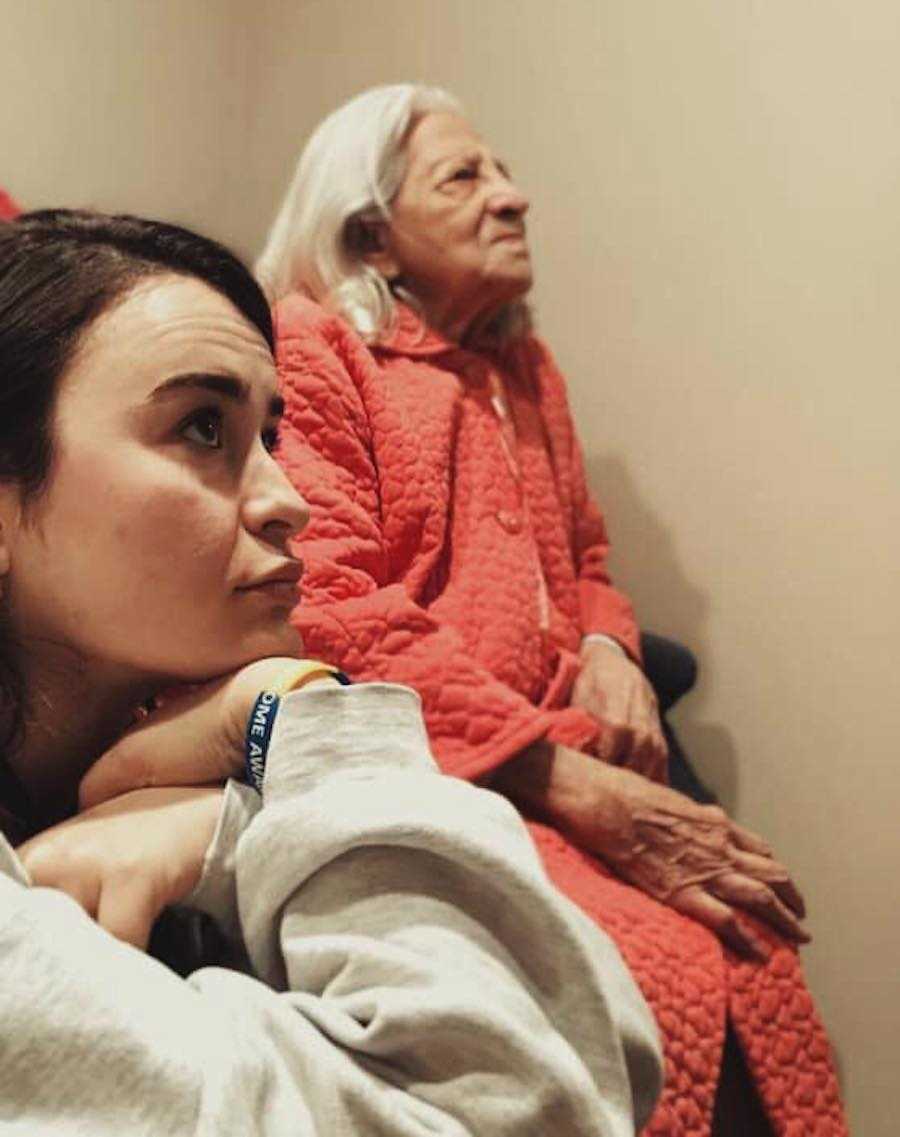 We would sometimes go through her photo album and she would make fun of herself like the way she used to dress or look; she still had a great sense of humor! She knew it was her in the photos and she would laugh and say, 'sometimes I'm really funny, aren't I!'
She would remember herself some times more than others, for instance she knew she was once a teacher, so every time she saw her pictures and saw a woman in front of the class, she knew it was her. She'd say, 'I know I'm teaching them something but I have no idea what subject I used to teach them.' She would get very sad and would say, 'Oh this mind, I have no idea what I was doing there, maybe being a good teacher?'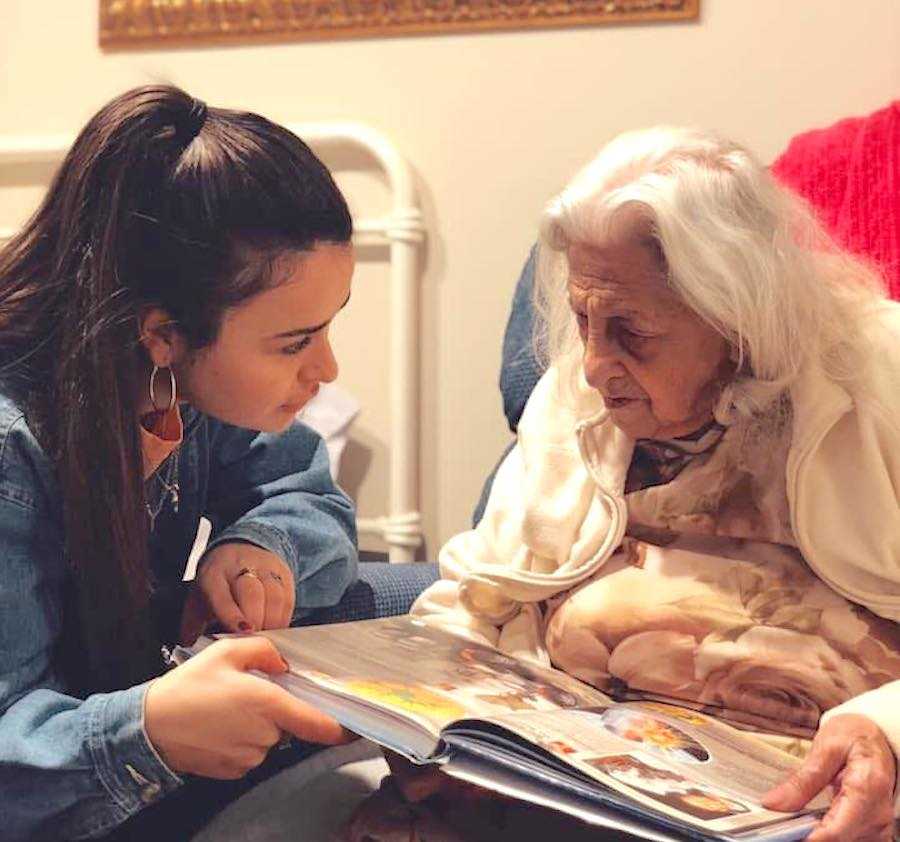 She would tell me about her first love and all the trips she's taken and all of a sudden she would backtrack and complain she had never been in love or gone anywhere. Lilah liked to say, 'All the men I loved were in the war and none of them came back.' It made her sad. She'd complain she'd never been anywhere even though a minute prior she talked of her travels. It's indescribable how the human mind works. But I wasn't there to bring her memories back or to bring her into reality, I just wanted Lilah to feel my presence. Sometimes she'd tell me, 'I feel like I'm in prison and my mind is stuck.' I let her know even if she feels like her mind is a 'prison' I will be right in the cell with her, supporting her.
Lilah has often 'accused' me of doing something she had actually just done herself. I just would just stay right there with her and not argue. It wasn't worth the fight.
Another time she said, 'I feel like my mind is stuck.' I felt so awful and I didn't know what to say. I'd tell her, 'Lilah, people who have created so many beautiful memories during their life, sometimes their minds can't handle it all at once! It happened to me a week ago and I'm okay now!' It seemed to make her feel better and she'd thank me for my patience. Lilah is still an amazing, beautiful soul.
Even though she has forgotten so much, whenever I say goodbye to her she always thanks me. Part of her is still inside, the kind, loving part. Lilah taught me a lot about life and no matter what you should always thank people who are there for you. And I do.
Lilah, I know you don't always remember me, but I will remember you. While your memories may be gone, you will always be in my mine.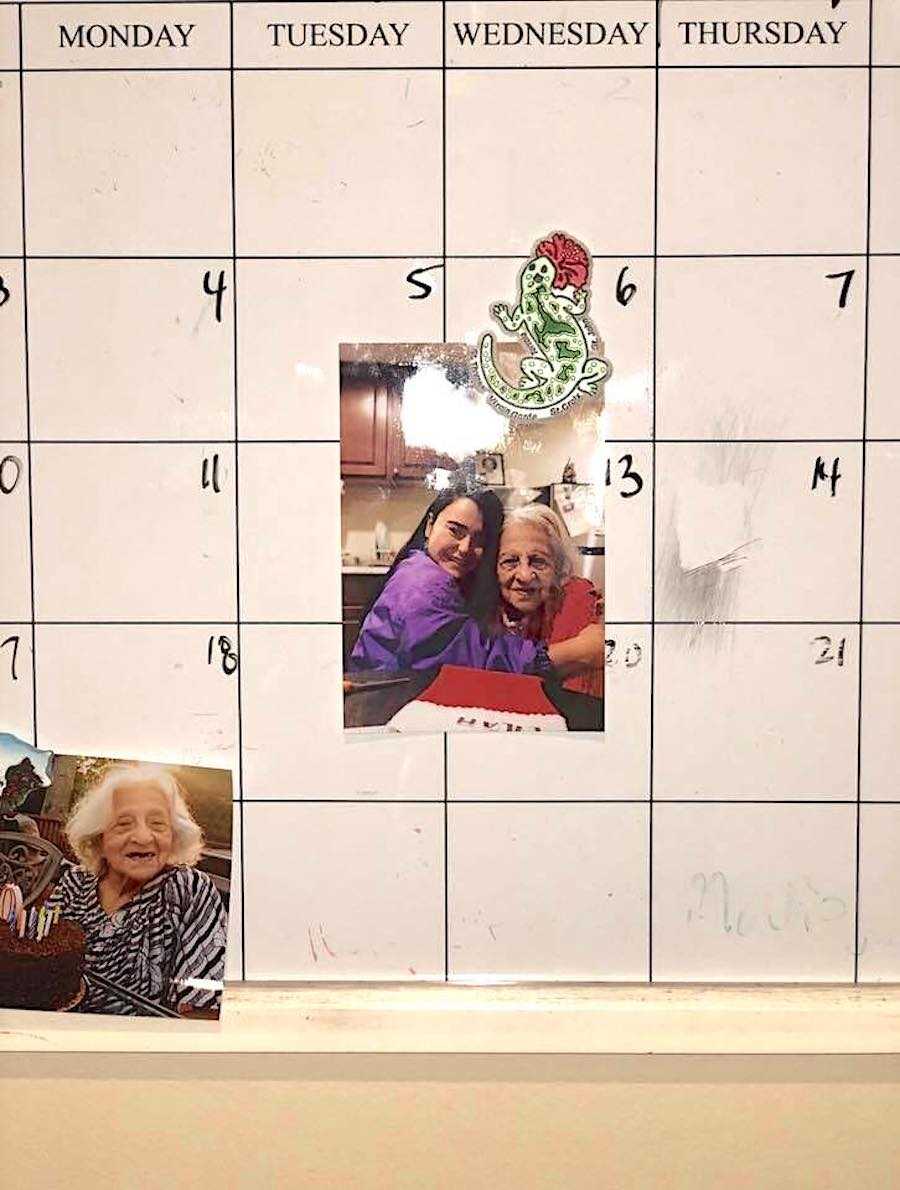 Sadly, I don't see her anymore because I've since moved, but I'm going back one of this days just to bring back everything we did together; spelling, coloring, going shopping, making crafts and laughing because we did laugh a lot together! I will tease her again about her age and she will tease back about my accent! I can't wait.
If your loved one has Alzheimer's, try not to get angry if they don't remember something, it's obviously not on purpose. Just try to be there for them the best you can. If one day they tell you you are their neighbor, be their neighbor, if they say you are their classmate, be their classmate, be whatever they need. It's not worth getting mad and trying to change their mind, maybe they need you like that at that moment. Just love them, they never forget how to love!"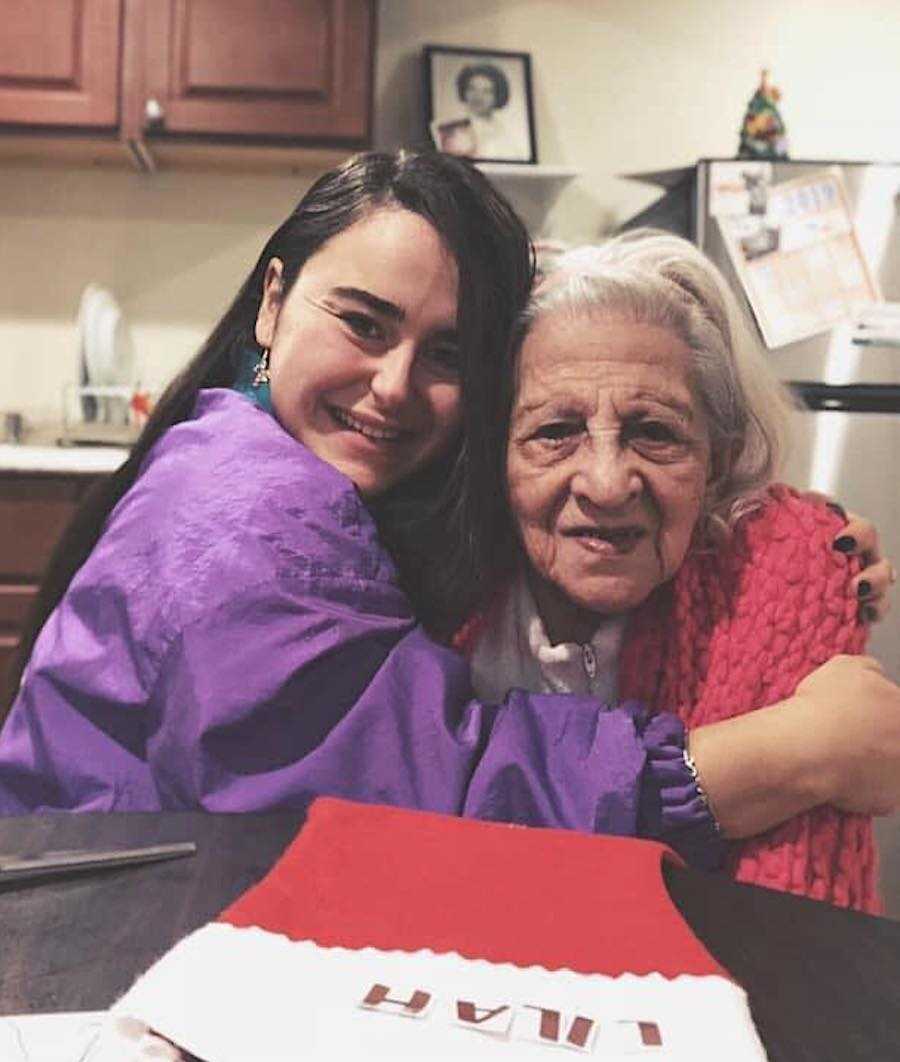 This story was submitted to Love What Matters by Fjolla Rraci of Nutley, NJ. You can follow her journey on Facebook and Instagram. Do you have a similar experience? We'd like to hear your important journey. Submit your own story here. Be sure to subscribe to our free email newsletter for our best stories, and YouTube for our best videos.
'My dad had an appointment with a funeral home director. It feels like a betrayal.': Dad goes funeral home shopping for wife dying of Alzheimer's, daughter feels guilty, 'It feels like I've given up on her'
'I'm going to see my friend, Harold.' A stranger. I look back, and I see our garbage man on his knees next to my father.': Garbage man comforts old man with Alzheimer's
Please SHARE this story on Facebook and Instagram to encourage others to cherish every moment and love what matters most.