"Do you see those roots? It's hard to miss as those canceled hair appointments start to pile up. That person right behind me? That's Jessica, my hairstylist and salon owner, who is going above and beyond to drop off products to help me feel better about myself during these uncertain times. If you're reading this, can we make a pact? If I can go on television with my 'naturally blonde' hair looking anything but natural, then you too can go without a trip to the salon. I'm choosing to let my hair go… waiting for my stylist for however long the coronavirus shutdown goes on.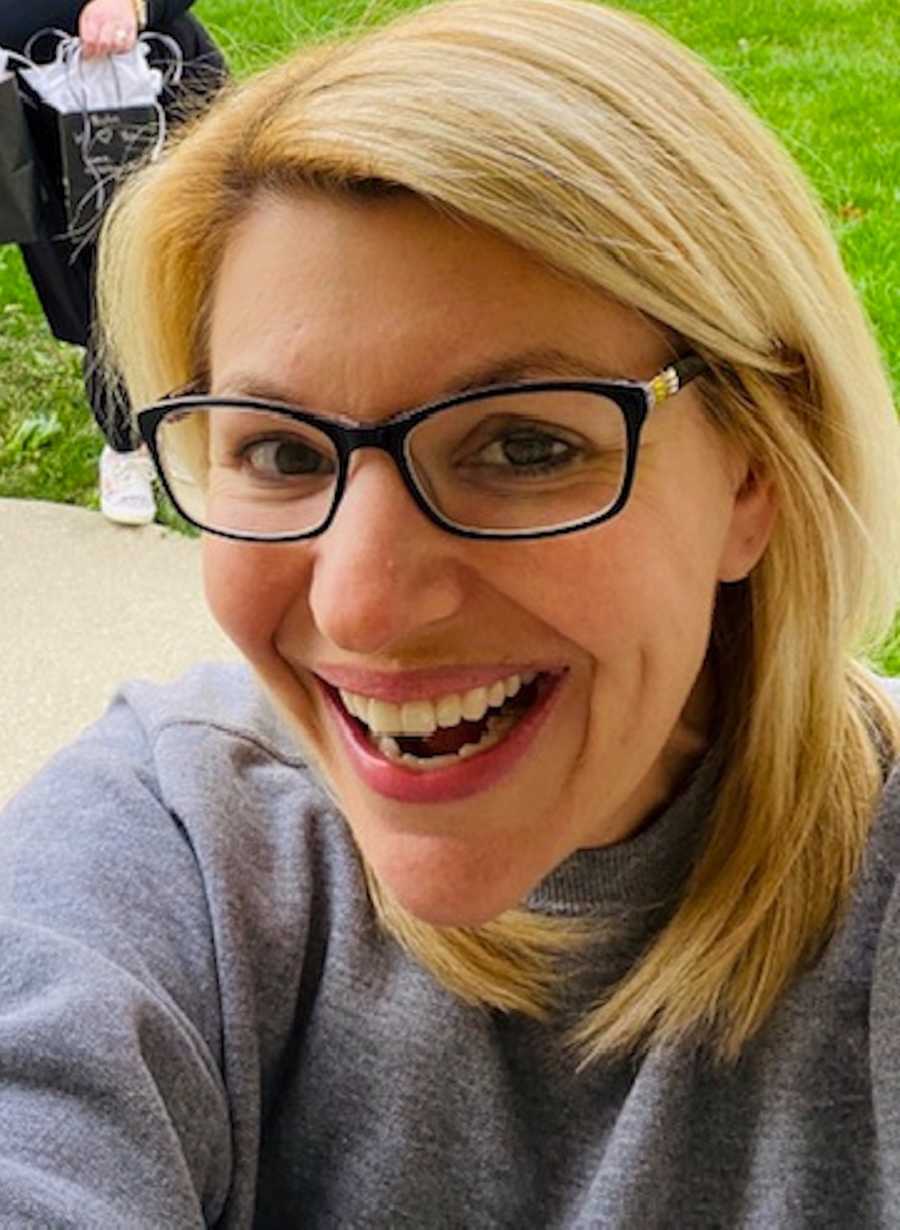 I know, I know. First world problems. But here's the thing — those hair salons, spas, and nail salons are non-essential and that means they are no longer open. So many people are out of work, those who rely on their steady clients, and steady tips to survive.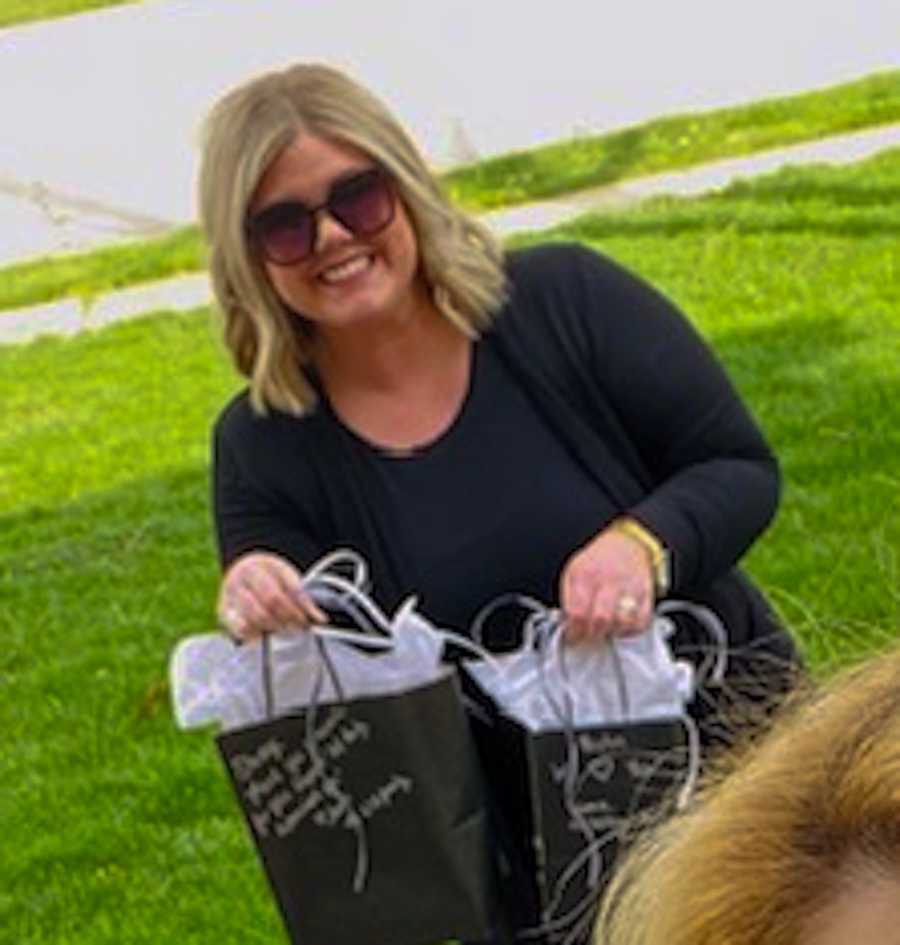 It's tough out there right now. With millions of people out of work and so many businesses temporarily closed, stress and anxiety are on the forefront. But I'm doing what I can to support my favorite companies, and that means staying loyal to that smiling face social distancing behind me. Maybe it's buying a gift card to support the business in the future or in my case, buying hair products to keep the grey (and dark!) roots away.
I'm sure some of you are rolling your eyes at me. There are many more important things to worry about. But you know what? So many women and men look forward to the time they can pamper themselves. In the rat race of life, getting an hour or two away from the chaos of kids or work is a godsend. And feeling good about ourselves gives us the confidence we need in life. Now more than ever.
So the emails may start coming in, making fun of how I look. But I don't care. I'm 'rooting' for my friends in the hair and spa industry. Don't forget about your stylist. When the salon doors once again open, I hope the phones will be ringing off the hook. Because these amazing people need us to show up, just as much as we need them to make us feel good."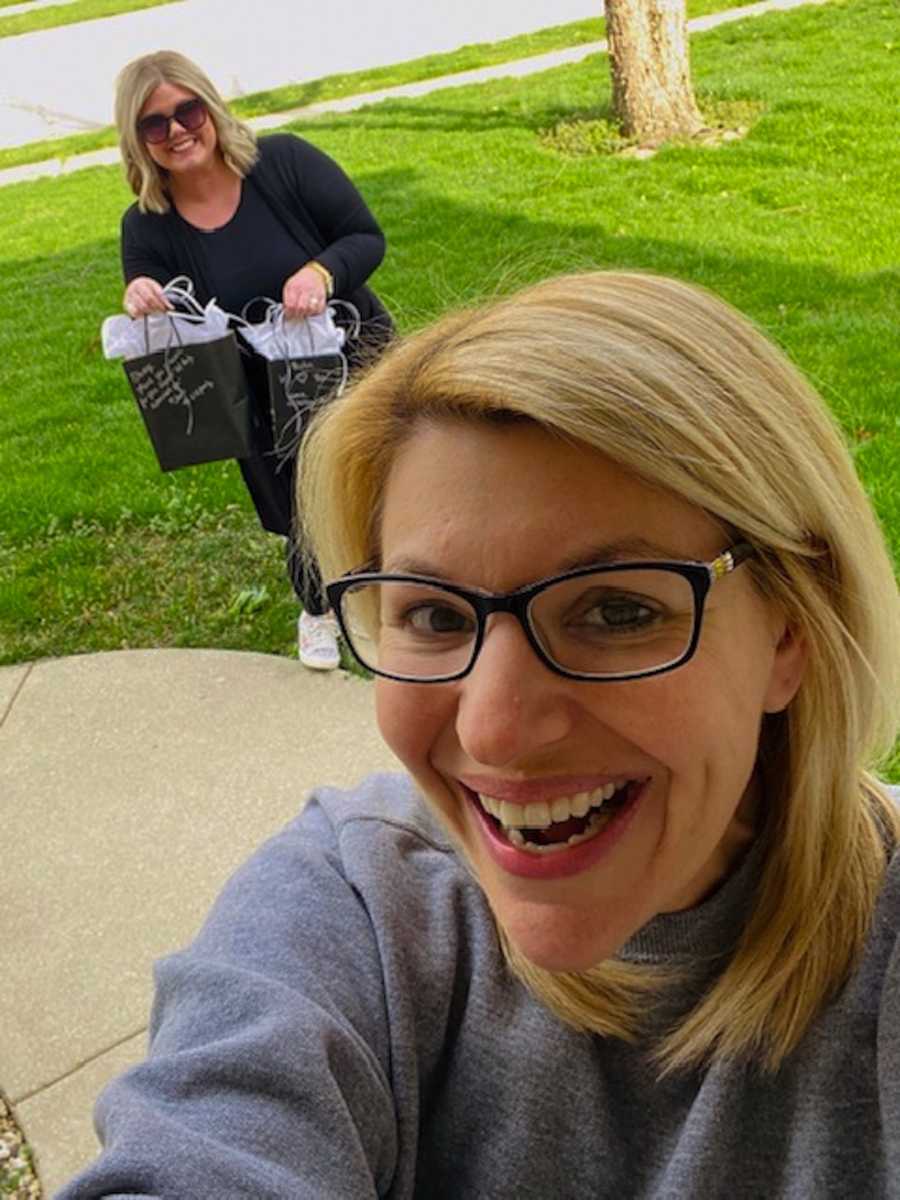 This story was written by Stacey Skrysak, an award-winning television journalist based in Illinois. You can follow her on Facebook, Instagram, and Twitter. Do you have a similar experience? We'd like to hear your important journey. Submit your own story here. Be sure to subscribe to our free email newsletter for our best stories, and YouTube for our best videos.
Read more powerful stories from Stacey:
'I was sobbing. Pregnant at 40 was the furthest thing from my mind. I was scared. 2 of my babies died within 2 months of birth.': Mother of child loss says 'bonus baby' was 'biggest surprise,' now thrilled for surviving triplet to have a sister
'To the parents of Abigail.' I was shuffling through the junk mail, before tossing it in the trash. But the last letter left me frozen. My heart began racing. I gasped as I read the name.'
'I walked into my daughter's room and instantly spotted that paper from the past. Seeing the 7 digits and extension took my breath away.'
Provide strength and encouragement for other parents. SHARE this story on Facebook with your friends and family.