"It's just a piece of paper. A sticker with a phone number jotted down on it. Crinkled at the edges. A phone number that means nothing to the world, but to me, it means the world.
I walked into my daughter's room and instantly spotted that paper from the past. Seeing the seven digits and extension took my breath away. I asked my child where she found it and she pointed to a small basket on the dresser. It's a basket that we've had since before she was born, and over the years, it's become a treasure trove of junk. Baby headbands, nail clippers, a lone sock, you name it. That bin has housed it all. And I've meant to go through it for years.
As I stared at this phone number, my child said, 'You can have it.' What she didn't know is that I already do have it. I have an identical sticker, with the same number, tucked inside my wallet. And that same number is still stored in my phone, more than five years later.
You see, that simple 7-digit phone number was my lifeline to my children.
Each time I called that number, it took me to the NICU room where my premature babies were living. Two of my tiny triplets, clinging to life at barely a pound each. That phone number was my comfort, an easy way to check up on my babies when I couldn't be by their side. I received amazing news through that phone number, but also felt my heart stop in fear when that number popped up on caller-ID.
I smiled as I picked up the piece of paper from my daughter's dresser and I tucked it inside my pocket. To my daughter, that piece of paper was nothing more than trash, but to me it's so much more. It's a reminder of the roller coaster ride that is the NICU journey and my two children who never made it home from the hospital. It's also a sweet memory of all that my surviving triplet overcame to come home as our miracle baby.
On this day, that simple phone number felt like fate, a little 'hello' from my past. As I walked out of my daughter's bedroom, I put my hand inside my pocket and touched that piece of paper.
It's just a random phone number. But, more than five years after my triplets arrived, it still means the world to me."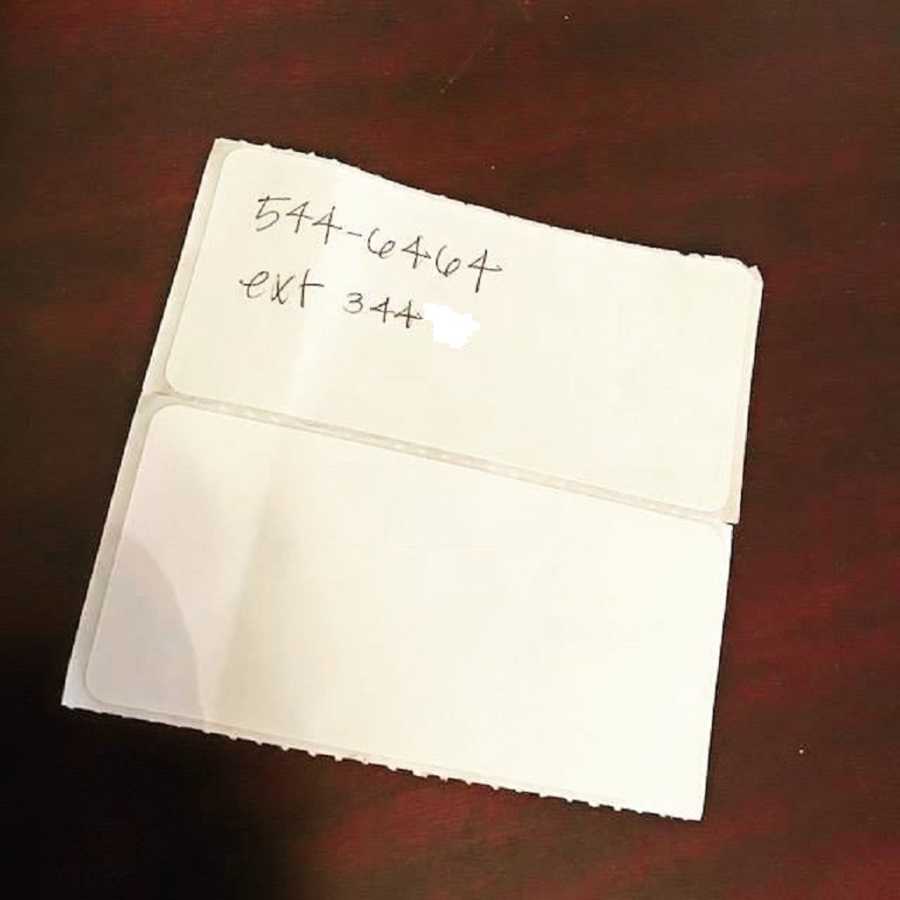 This story was written by Stacey Skrysak, an award winning television journalist based in Illinois. You can follow her on Facebook. Submit your own story here, and subscribe to our best stories in our free newsletter here.
Read more about Stacey's triplets:
'Are you ready to hold your daughter?,' asked the nurse. I looked at her confused, my broken heart beating quickly.'
To the woman who called me 'cruel' for smiling as I held my dying child
Provide comfort for someone struggling. SHARE this story on Facebook with your friends and family.