"It's something that turns your life upside down, but you learn how to live with it…you have no other choice. As a parent of child loss, life is known as 'before loss' and 'after loss.' As the years pass by, the tears become less frequent, but my heart will always have some level of aching. And while I've learned how to live life after loss, it only took one piece of mail to bring me back to the day, six years ago, when I lost my first child.
A typical workday had me racing out of the house, hoping to avoid being late for meetings. I grabbed the mail in the mailbox and stuffed it in my tote as I jetted off to work. It wasn't until hours later that I grabbed the stack and began shuffling through the pile of junk mail. I glanced at each letter before tossing it in the trash, but the last piece of mail left me frozen in time. My heart began racing and I gasped as I read the name on the letter.
To the parents of Abigail.
It's a name I haven't seen in the mail for years. It's a name so familiar, yet a distant memory of the darkest days in my life. Abigail is my first daughter; my first baby, who passed away the same day my triplets were born. As I stared at the letter, my hand started shaking. I found myself holding my breath, paralyzed by the shock of the unexpected.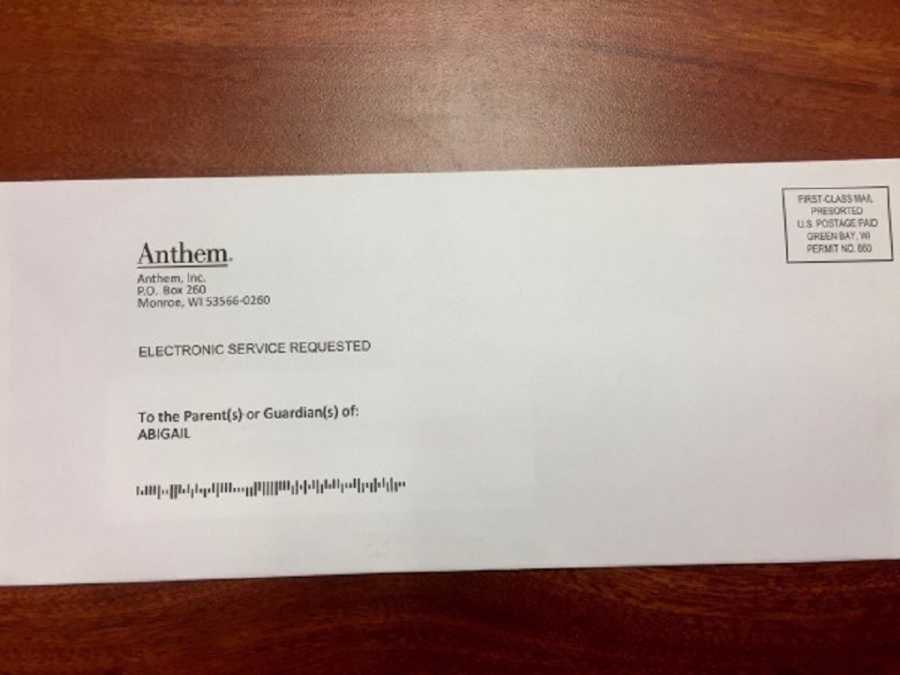 Any parent of child loss will tell you, it only takes one moment to trigger a flood of memories. My husband and I received our share of letters in the year after our triplets were born. We received death certificates for both Abby and our son, Parker, who passed away after nearly two months in the hospital. We received endless medical bills for our two angels, as well as our lone survivor. Each time I saw the name 'Abigail' or 'Parker,' my heart would sink. It was a constant reminder that the picture-perfect life my family had dreamed of was forever plagued by tragedy.
As the years passed by, the tone of our lives changed. The memories of our two children gone too soon held new meaning. Through the tears, we found ourselves rising above the dark clouds of grief. Instead of dwelling on the heartache, we found ourselves laughing and reminiscing over the short time we had to spend with Abby and Parker. And as our surviving triplet gets older, we find ourselves sharing sweet memories and pictures of her two siblings in heaven.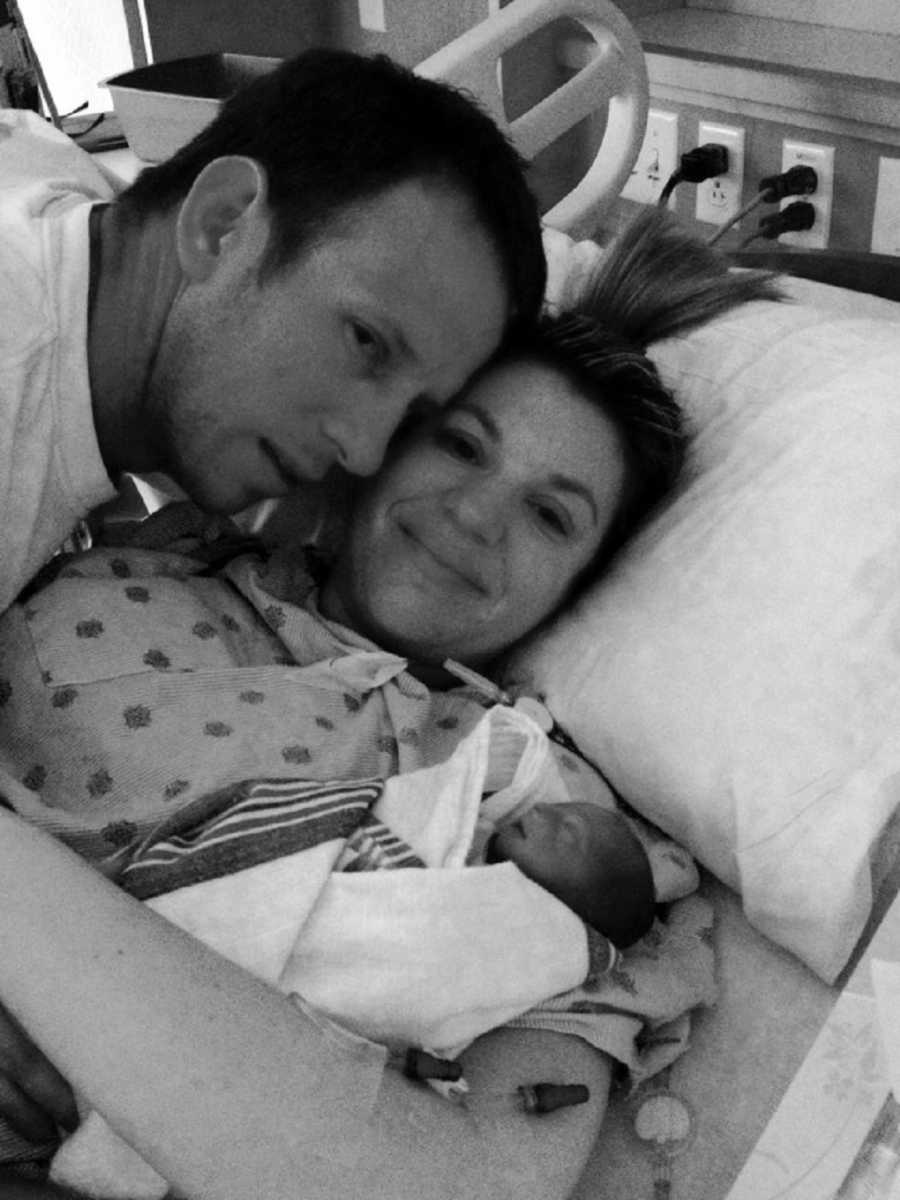 As I sat at my desk, staring at the letter, I found myself gently rubbing my finger across Abigail's name. A lump formed in my throat as I tried to hold back the tears. Not a day goes by when I don't think of my children, but seeing her name in writing after so many years caught me off guard. I was instantly taken back to June 23, 2013, the day my triplets were born. I remember hearing Abigail's little squeak as she arrived more than 17 weeks premature and I remember the doctor telling us that Abby kicked her. I remember the confusion as the team of doctors and nurses raced against the clock, giving our little 1-pound baby the best chance at life. And I remember the look of sadness as the neonatologist shook his head, a silent gesture letting us know that our baby would not survive. I remember every single emotion from that day: the heartache as she died in our arms just two hours after birth, and the shock that on the day we became first time parents, we also lost our first born.
After what seemed like an hour of gazing at this letter, the hustle and bustle of my office snapped me back into reality. I grabbed a tissue and wiped away my tears, while still holding on to the letter. I took a few deep breaths and opened it up. No, it wasn't a lost medical bill, it was simply junk mail addressed to my first daughter. Instead of tossing this letter into the trash, I quietly tucked it into my purse. This piece of junk mail was so much more than trash. It may have brought back a flood of difficult memories, but it was well worth it. This letter served as a beautiful reminder—my daughter may have only lived a few hours, but she existed, and she will never be forgotten."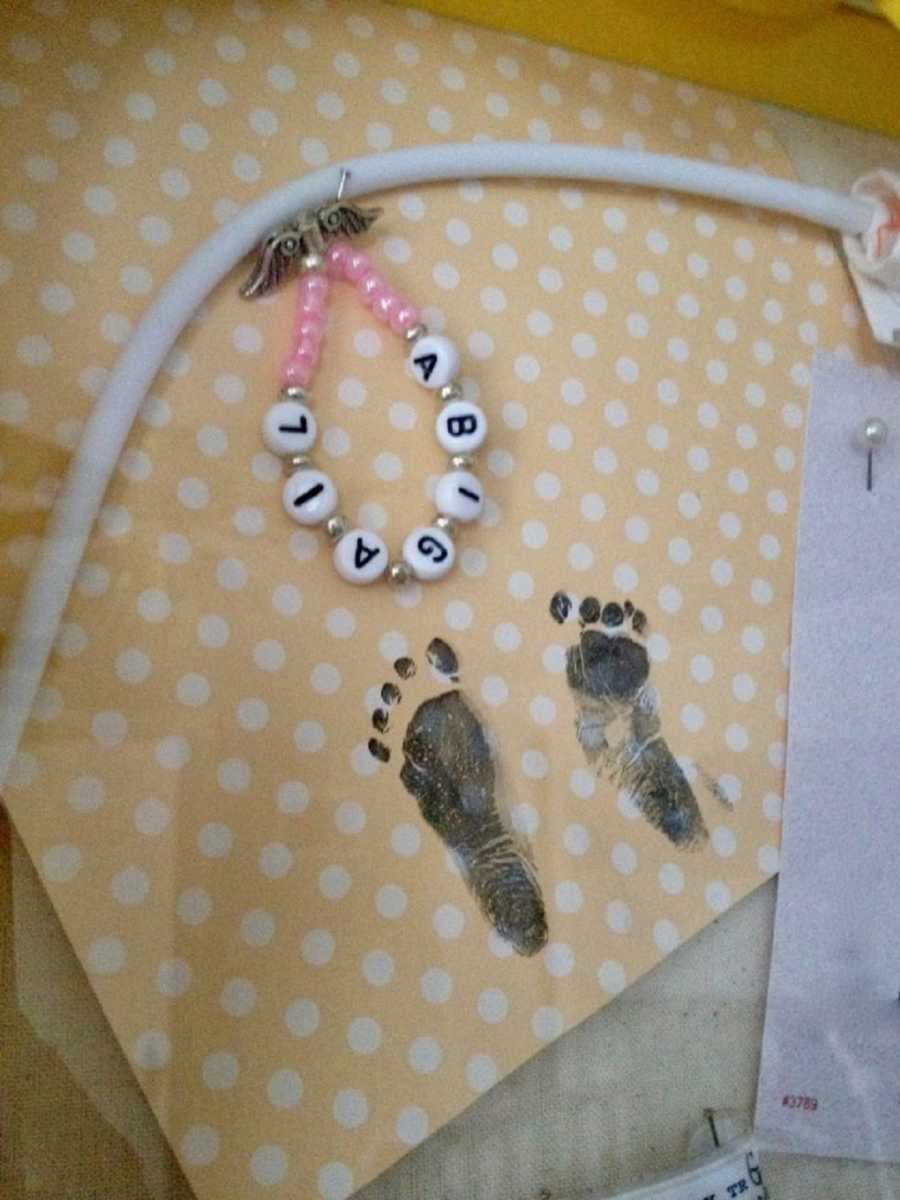 This story was written by Stacey Skrysak, an award winning television journalist based in Illinois. You can follow her on Facebook, Instagram and Twitter. Submit your own story here, and subscribe to our best stories in our free newsletter here.
Read more about Stacey's triplets:
'I received a message. My entire body began shaking. To the woman who called me SICK for talking about my children who died, my heart hurts for you.'
'I walked into my daughter's room and instantly spotted that paper from the past. Seeing the 7 digits and extension took my breath away.'
Provide encouragement and strength for others. SHARE this story on Facebook with your friends and family.