"You know the new mom at work? (Insert eye roll.) The one that is leaving early because day care has called… again.
The mom that only talks about her kids in the lunch room. That mom who is forever taking days off.
And the one that has a shorter working week and gets an extra day off?
Don't judge.
Let me assure you that they are on edge at work, hoping that daycare won't call and their heart drops when the phone rings. They don't want to leave again. They know how it looks. And if they leave, it's because they have nobody else to cover them.
And when the kids come along, life gets pretty busy. They are consumed with looking after the little one and won't have much to talk about, other than them.
At 3 a.m., when they are rocking a baby with yet another illness they are dreading that they can't go to work the next day, again. They are sick of missing work and do not want to fall behind.
And on their 'day off'? Well, this is what it often looks like. This is what they are up to when they are not at work. There's no coffee with friends or shopping sprees, beach trips or salon visits. It's being rundown with hairy legs, mom buns and boogie filled snuggles. It's selfless and can be bloody relentless.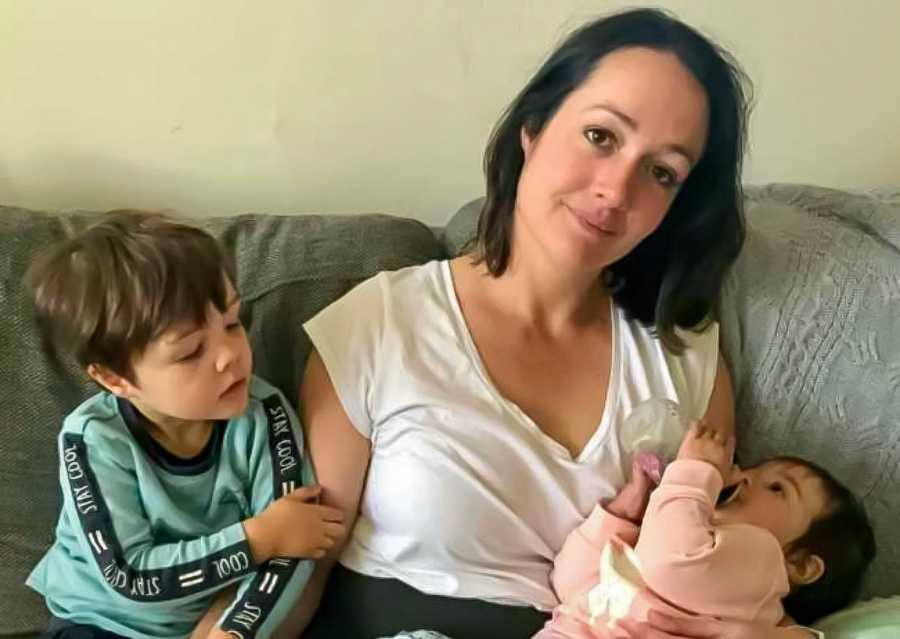 I'm very lucky to work in a workplace now that gets it. But in previous roles I've felt the eye rolls and the guilt.
Know that the new mom is finding her feet. The missed days at work are short lived. And behind the dark eyes is the same women that was first hired…. and she will be back. But she just needs a little understanding and a knowing smile."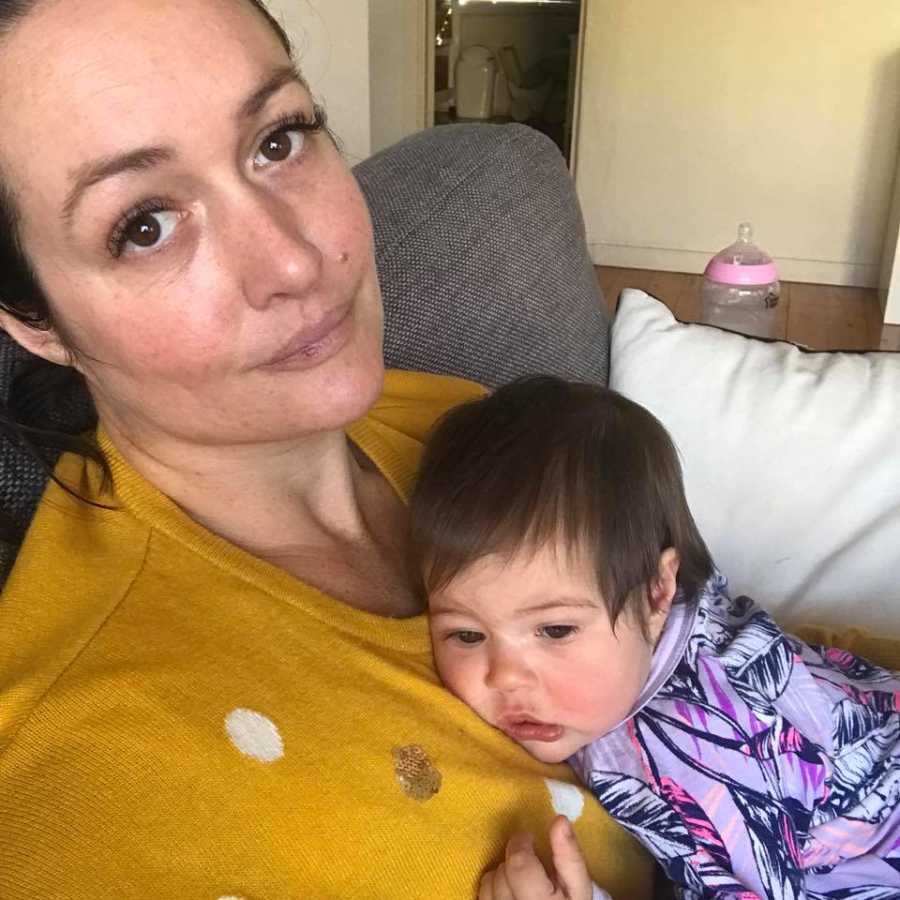 This story was submitted to Love What Matters by Adele Barbaro. You can follow her on Facebook. Subscribe to our free email newsletter, Living Better—your ultimate guide for actionable insights, evidence backed advice, and captivating personal stories, propelling you forward to living a more fulfilling life.
Read more stories from Adele here:
'Stop Asking Couples When They Are Having Kids!': Woman asks others to 'be sensitive, you never know what's going on'
'I don't think I've ever known exhaustion in the same way a mom does': Dad reacts to being a mom for a day
Help others to enjoy every precious moment. SHARE this story on Facebook with your friends and family.