"I never thought I would be 'that girl.' The girl everybody whispered about. The one parents warned you not to make friends with. The one who had judging eyes on her everywhere she went. But I was that girl… an 18-year-old, baby-faced girl with a very noticeable baby bump.
I expect that everybody is now waiting for the dramatic story of a troubled home-life, difficult school years, and off-the-rails behavior. Well, I'm sorry to disappoint, but I had grown up in a loving home, and had attended a local, all-girls secondary school, where I had an amazing group of friends. In short, I thoroughly enjoyed my home and social life. But, as I left school, I felt like it lacked something. Before I knew it, I was heading down a dangerous path of self-destruction in search of something more. That is where I met Aaron.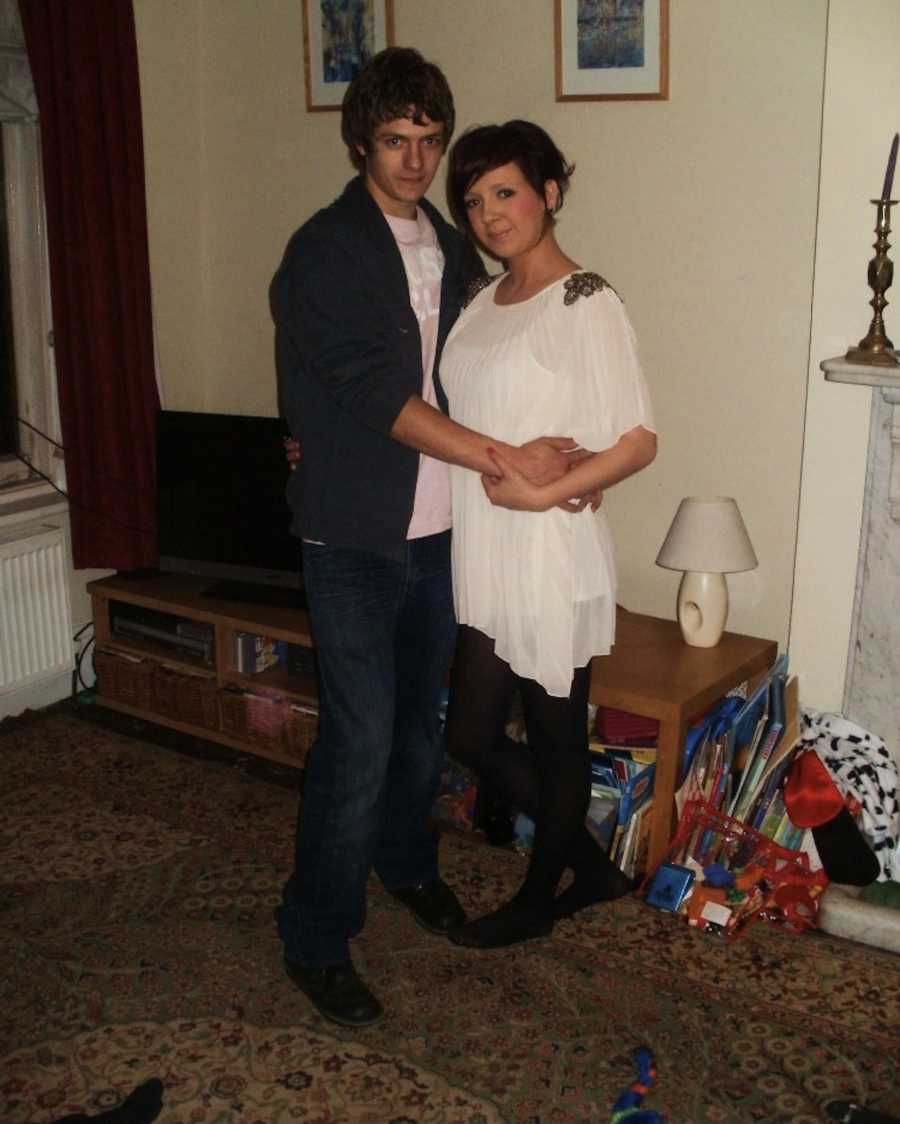 Aaron and I had crossed paths as children, attending the same primary school and living just roads away from each other. I had always been drawn to his character, but I never had anything to do directly with him growing up. Now, as a teenager, I was trying to make the best of myself – putting myself through hair and beauty college and working in the local hairdressers – and Aaron, almost as fate meant it that way, was working in a garage as an apprentice literally just around the corner. I had gone to book my first car in there, and instantly recognized him from all those years ago. I'm pretty sure he had no idea I existed up until that point. He had grown up being the typical 'bad boy' and me – I was living in a different world from him. I guess that's what I liked about him so much.
I don't know if it was how quickly I found the missing piece of myself in him, or an excitement of how far we could push the boundaries, or even if we were just too wrapped up in it all to consider the consequences… but three short months of dating, and suddenly life got a whole lot more real. I remember it like it was yesterday. One of the older girls I was working with at the time had talked me into taking a pregnancy test after lecturing me about how reckless I was becoming. I was so confident she was wrong that I took the test, threw it on the side, and went about my day. I also remember the cold tone in her voice as she called me back into the staff room. My heart raced as she sat me down and passed me back the test: the vivid, blue-lined, positive test. I'm not going to pretend for a second that I was unsure about my next move. I was keeping this baby.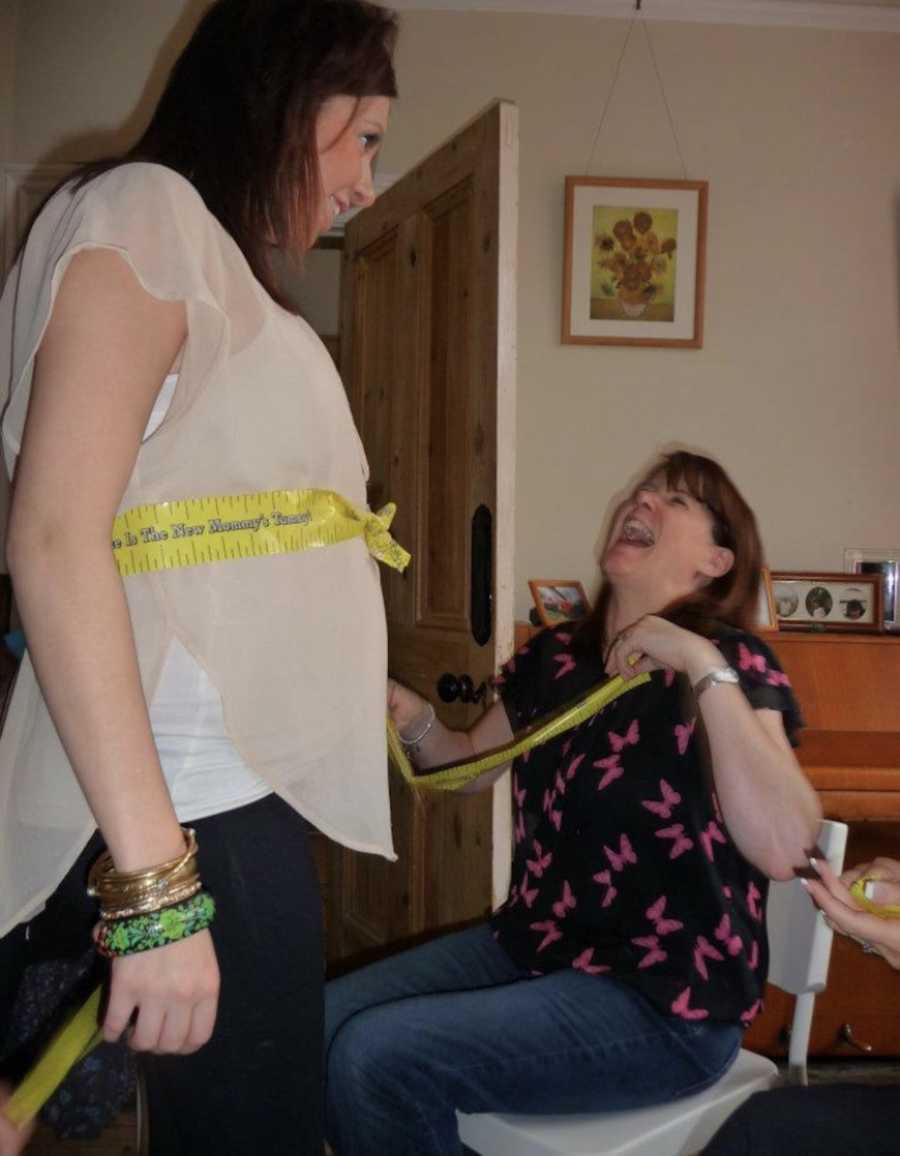 My head rushed with anticipation for the future. I was so scared, yet so excited. I felt completely lost, yet like I had instantly found a purpose in life. I couldn't slow my heart down, and thoughts were racing through my head about what I was going to say to Aaron. How was I going to tell him that our kind of 'careful' was just not careful enough? But this was something I couldn't hold to myself alone. It was too much of a weight to carry around, and was all-consuming. Keeping it from Aaron for one more second was just something I couldn't do. I needed to offload. I needed something to snap me out of this daze: an emotion, a reaction, or just something to stop my head from rushing so fast.
So, there I stood, out on the main road, heart in my mouth, with this 18-year-old boy towering over me, and the faces of my fellow hairdressers pressed against the glass of the salon window, and I broke him the news he was going to be a dad. The whole word seemed to come to a stop for an instant. The busy road went silent. The air I was trying to breath became thick. I gazed up, teary-faced, at this straight, baby-faced boy for what felt like a lifetime. Then… he smiled and, in that moment, I knew he felt it too. This was about to be the tiny little miracle that saved us both from self-destruction.
Now for the hard part. Our families. My mom was a hard-working, strong woman that had worked hard to provide for us. She had high expectations for her children, and expected them to work their hardest regardless of who they wanted to be. Knowing I was about to let her down came with a huge price. She paid for the roof over my head. She was my ultimate support, and I'd never been in a situation where I may have been risking that before. I sat down with her one evening around my brothers 14th birthday. She sat poker faced, almost like she had foreseen what I was about to tell her. 'Mom, I'm pregnant.' The words just fell out of my mouth. I expected shouting. I expected anger and frustration and hurt in her but she simply, just softly, said, 'Okay.' I wasn't prepared to press for what okay meant so I left it there. Aaron's mom, on the other hand, I barely knew at the time. I couldn't even face her to speak to normally, so I sent Aaron in to break the news whilst I was literally hiding behind her wall in a state of panic. I heard her come out the door and, instantly, I froze. But I had no need to have gotten so worked up. She hugged me, told me not to be so silly, and how she wasn't angry.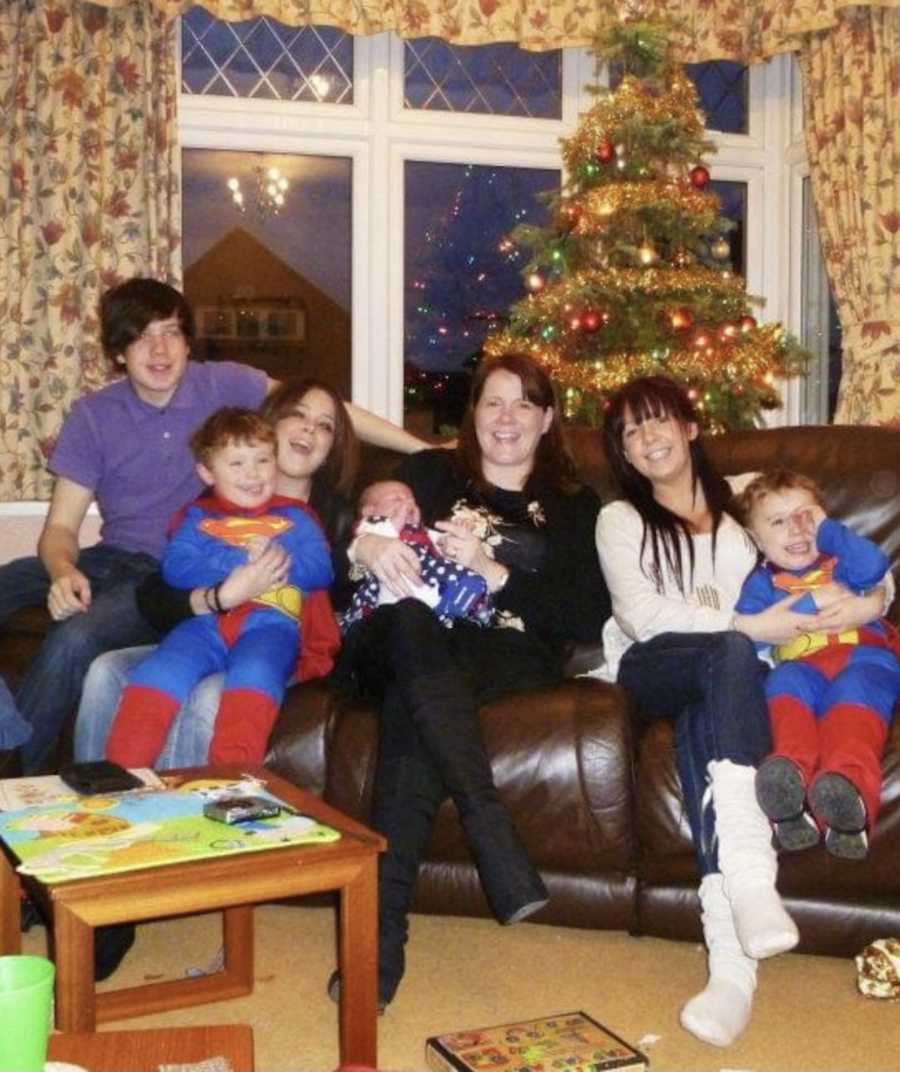 It was at this point I broke down. I cried. I cried because I was scared. I cried because I didn't know what to do with myself next. I cried because I knew I had just tied myself in to some kind of forever with a boy I barely knew, and I didn't know what to make of it. My Granny took it the worst. She loved her grandkids fiercely, but didn't often shower anyone with emotion. She stood in her front garden and looked at me with sheer disappointment in her eyes, and the short sharp phrase that came out of her mouth, 'You silly, silly girl,' was precisely what I had expected but I knew, whatever she said, she'd be there. I'd done my bit; I couldn't face the rest of the family so I let word spread fast. I couldn't face telling my friends so I just told one, and let gossip take its course. I knew how quickly it spread when a message from a friend about how shocked they were it was me accidentally ended up on the wrong chat.
Pregnancy took more of an emotional toll on me than a physical one. Nobody has the time or empathy for you when you're the 'stupid girl' who got pregnant at 18. It was my fault I felt so ill, it was my fault when I ached or felt like I needed a break, and I was made very aware very quickly there was little tolerance for it. It didn't take long before I no longer fit into my college uniform, it was mortifying trying to blend in with the rest of the girls when I did anything but. The stares were constant, the whispers deafening. And, although I continued to smile as I walked by, I could hear every word. I could feel eyes burning into the back of me everywhere I went, some of pity and some of pure disgust.
'Babies shouldn't have babies,' they would say. 'How are you going to support a child when you're not even old enough to support yourself?' And, honestly, I didn't know. I had no answers to the hundreds of questions being thrown my way by everyone who felt the need to put their two cents in. I couldn't rationalize or process anything. We were just two kids, living on minimum wage, trying to prove ourselves in a world that had already branded us failures.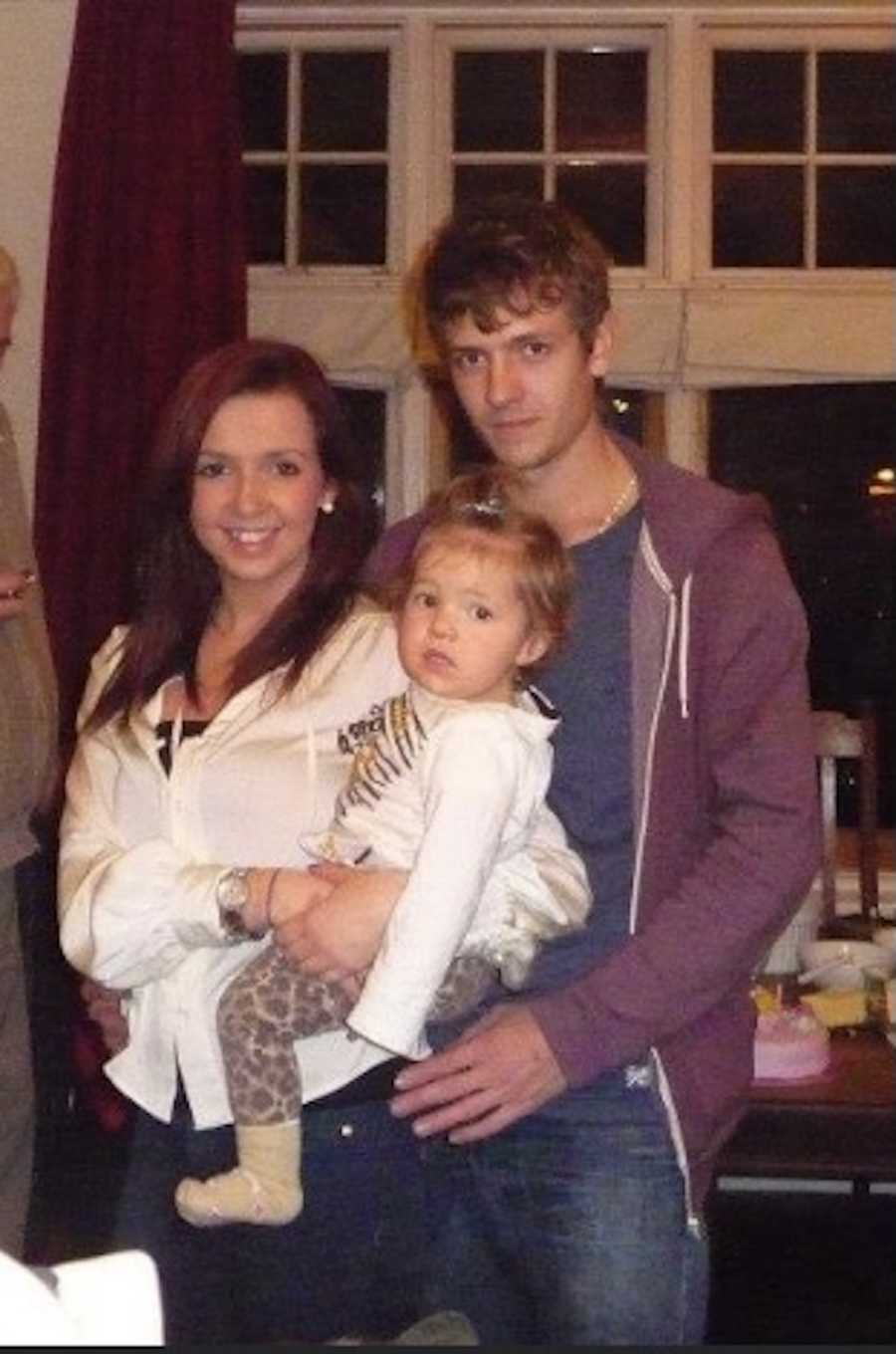 Pregnancy went by fast, and although the world was filled with judgment, we were surrounded by support at home from both sides of the family. My mom was an absolute pillar for both Aaron and me, making herself readily available anytime we needed her. She let Aaron move in, and very quickly decided she would do her upmost to support our every decision in making this work. I needed my mom, I still do even now and, at the birth of our daughter, she didn't leave once. She held us both up, through our worries and fears, and then made sure we were set and left us to have some time to process our new role as parents and take it all in. The first night in hospital was strange. Men weren't allowed to stay the night, and I was suddenly plunged into being responsible for keeping a tiny little life alive with no quick-read 'how to' booklet to refer to. The ward was busy, and I was left under no illusion that there was no particular support for a young teen mom, particularly one who just wasn't managing breast-feeding. I was left alone, awake, just watching her breathe.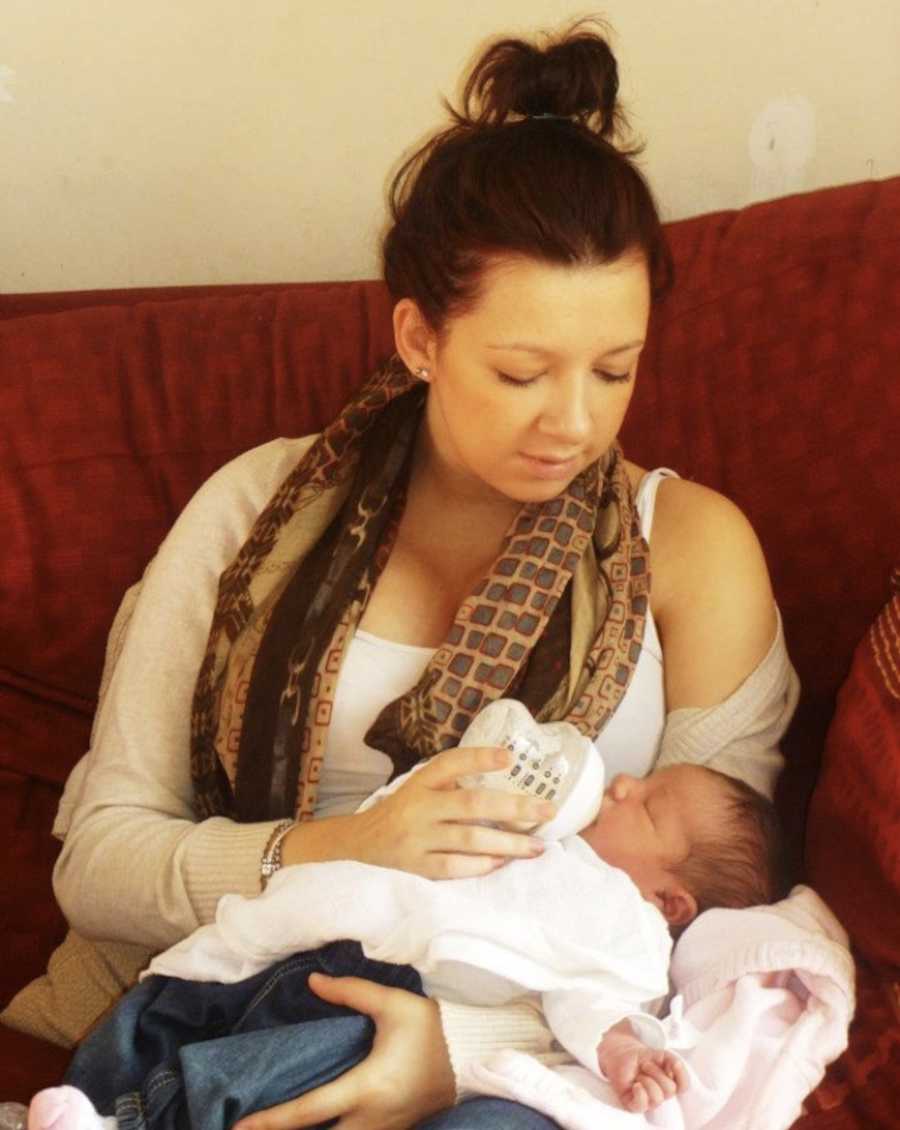 I felt an instant burden in being a teen mom: I had to prove to the world I was capable, which really took its toll on my mental health. I refused help to show I wasn't struggling in my new role. I found any excuse I could not to venture out to protect us all from the stares and I became so protective over this tiny little life that it started to become a problem.
There were days I felt like I couldn't cope. Days went by where the pressure started to mount up for me, and Aaron, and I honestly thought we wouldn't make it through. And there were days that I wished the hours away in a state of depression. Day after day, I ran myself into the ground through doubting myself, judging other's perceptions and always looking to prove that I COULD do it.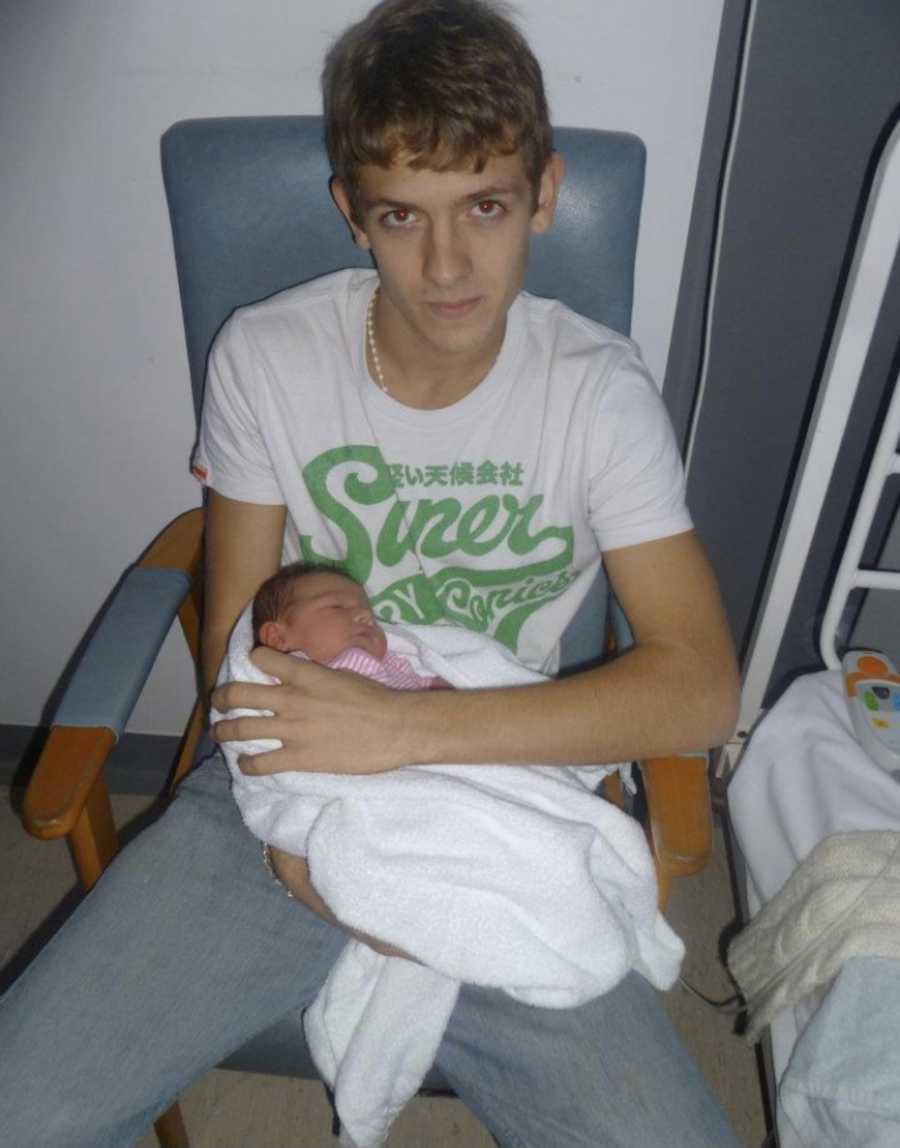 Today, I can't help but feel a massive sense of pride at how far we have come. We made it through our teenage years, we worked hard to better ourselves and make a good life for our little girl. We saved hard, and with the support of our loving family, we moved into our first home together. Times were hard and then, mixed up with those times, was this life of beautiful chaos and memory-making and constant little achievements of both us and our little Ava.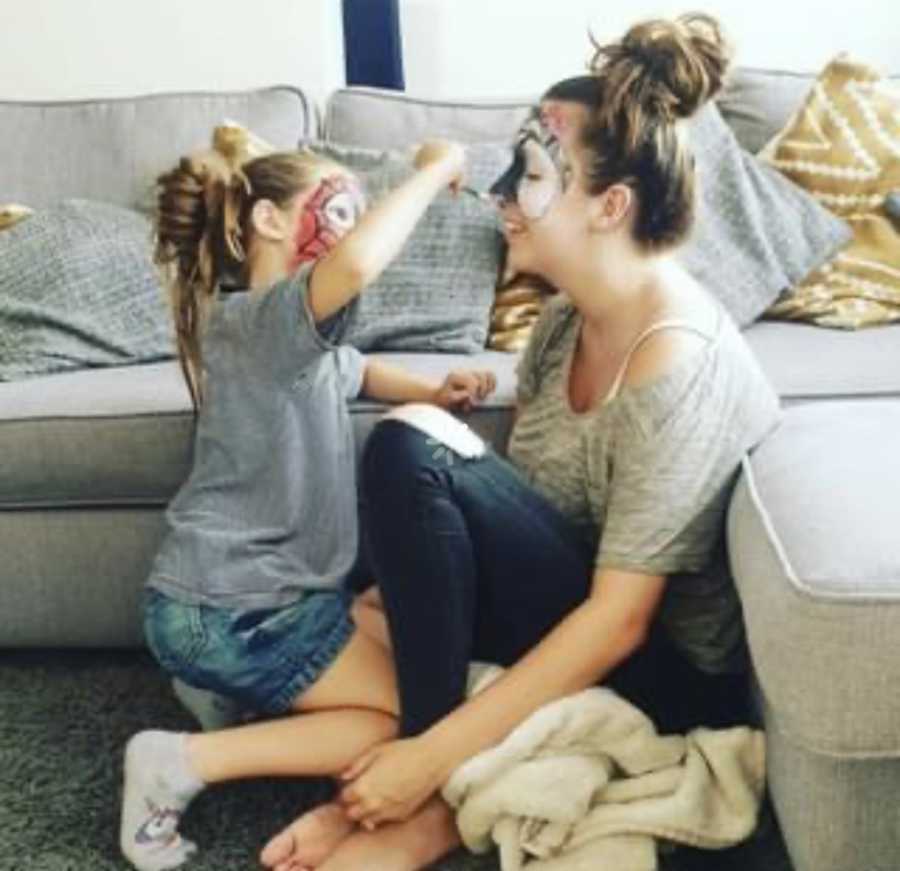 This year, our little tiny seven pound, 10 ounce baby turned nine. She has become my all-time best friend, and we have been through a lot side by side. We held each other tightly through the dark times, and celebrated through the good. This year, after me experiencing years of secondary infertility, she became the very best big-sister possible to twin brothers.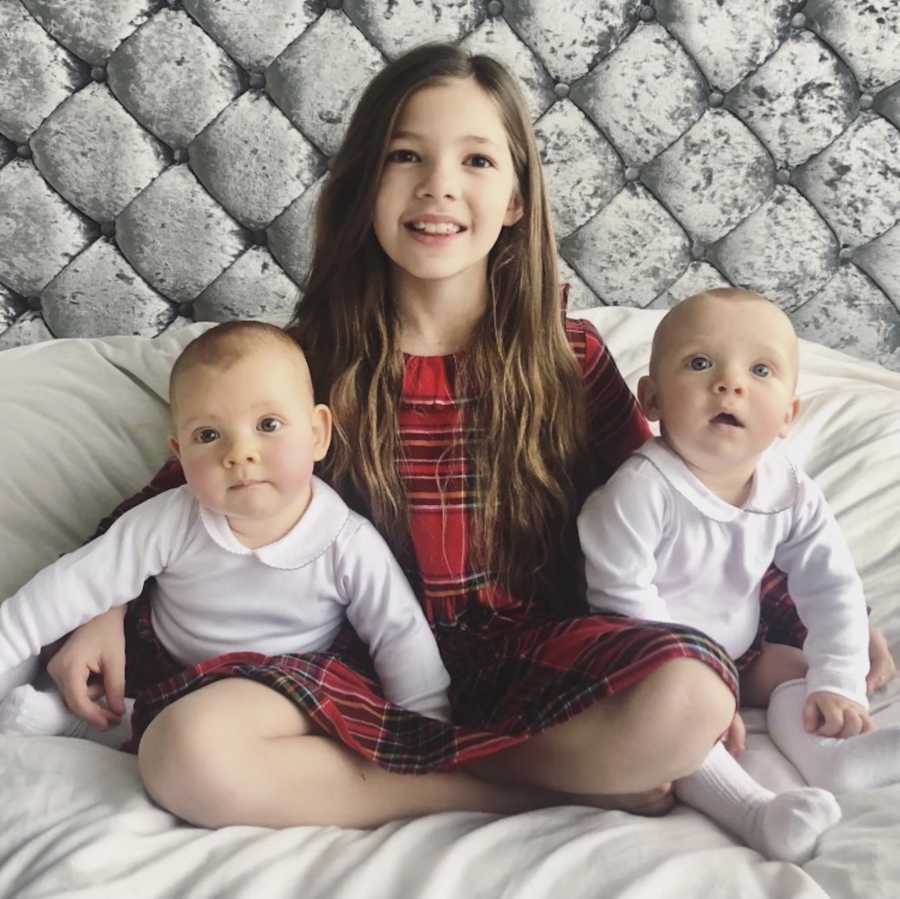 We now live in a cosy little house on the outskirts of London. I now work for myself in a job that I love, still providing for her and my two new blessings, still loving the fact I was blessed with being a teen mom, and still very much in love with the 18-year-old boy I met all those years ago. Although we sadly lost my wonderful Granny this year, her stark words still ring very loudly in my ears to this day. Partly because it is a reminder of the prejudice you face being a teen mom, but mostly because that same lady became the most loving, caring great-grandmother to Ava and, above all, her fiercest protector and was, I know, very proud of everything Aaron and I achieved together to build our family.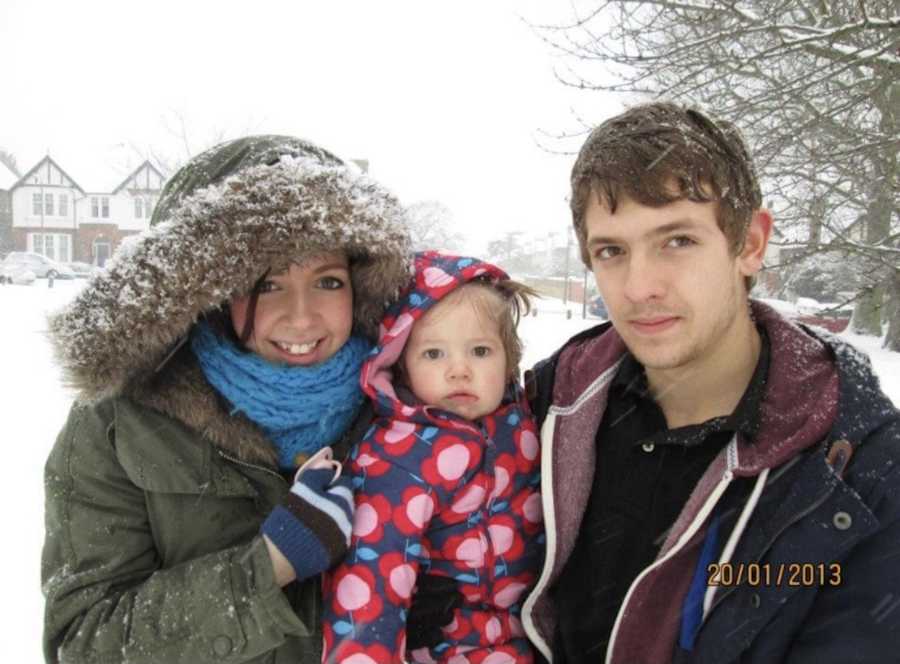 If Ava has taught me anything in this life it is this: always try a little harder, love a little more, and open your eyes to see the beauty in life every day because, sometimes, a situation that should have never worked out may just turn into your happily ever after."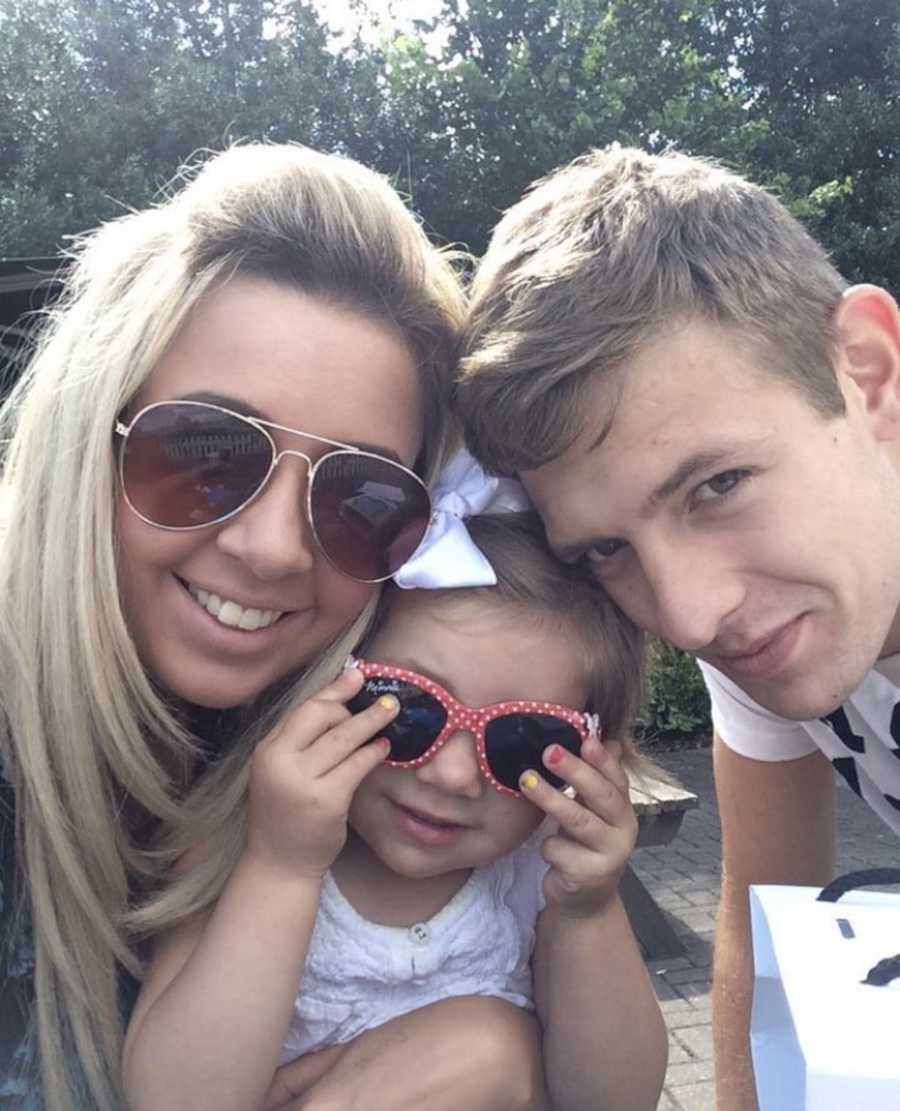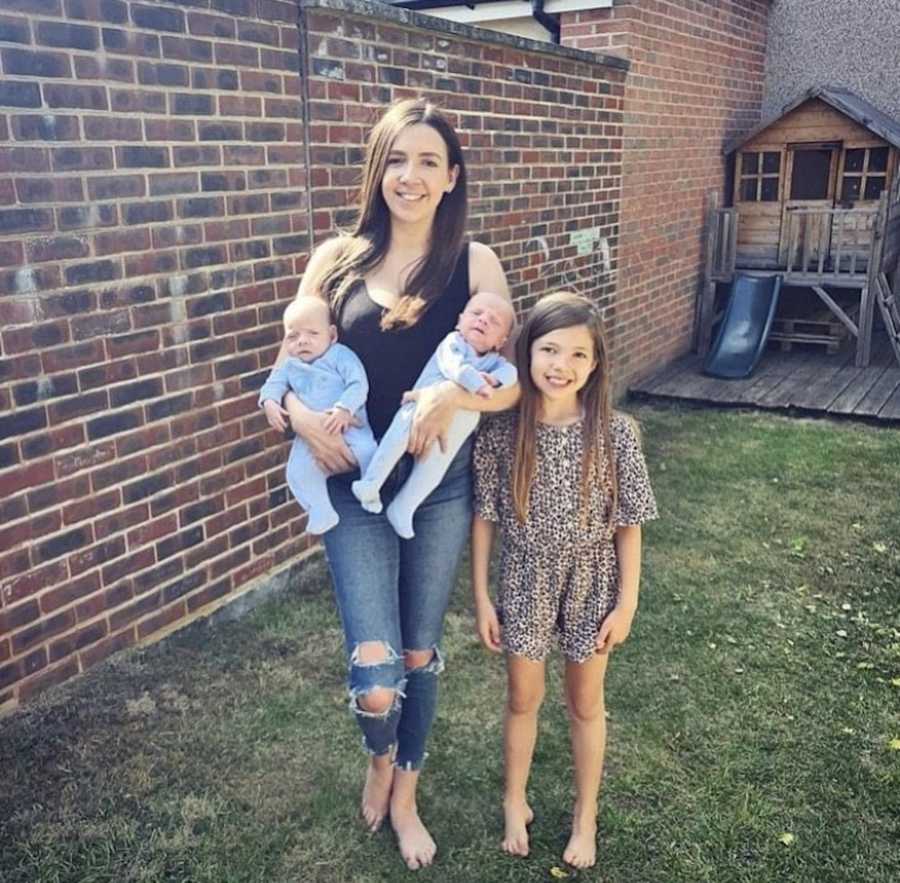 This story was submitted to Love What Matters by Lucy C from Kent, England. You can follow her journey on Instagram. Submit your own story here, and be sure to subscribe to our free email newsletter for our best stories, and YouTube for our best videos.
Read more stories like this:
'You have 24 hours to tell your parents you're pregnant or I will.' She pressured me. I was 17 and scared.': Teen mom becomes widow at 18, 'I lost my best friend, my high school sweetheart'
'I kept my baby. Even though I was 16, when everyone told me 'kids shouldn't have kids' or that I'd 'ruin my life,' I kept my baby.': Teen mom explains why she 'kept her baby' at 16-years-old
'I was 15, terrified. I got my first positive pregnancy test in my high school bathroom.': Teen mom marries high school sweetheart, 4 kids later she 'wouldn't change a thing'
'I'm pregnant' trembled out of my mouth. I was 16. My mom looked at me with shame, told me to move out.': 16-year-old teen mom works 3 jobs to make ends meet, graduates nursing school with honors
Do you know someone who could benefit from this story? SHARE this story on Facebook to let others know a community of support is available.