"I was 14 when I met my now-husband, Josh, in high school. We started off as best friends. In our final year of high school, he confessed to having romantic feelings for me. He asked me through an MSN conversation why he was only good enough to be the best friend. He expressed wanting for a long time to kiss, love, and care for me in all the ways I was searching to be loved by all the wrong people. It took a little bit of convincing but before I knew it, I was seeing him through a whole new lens. As a couple, we would move onto the next chapter of our lives, together.
During this next chapter, I went to college for Dental Hygiene and while I was there, I met a new best friend. Her name was Jessica. She had fiery ginger hair and a personality to match it. She was loud, athletic, tall, and 2 years older than me. We were polar opposites, yet we got along great. She moved 2 hours from her hometown to take our program that was 3 years long and over that span, we became inseparable. We spent every minute together at school and some nights turned into sleepovers. We picked each other for partners as often as we could and did almost everything as a duo.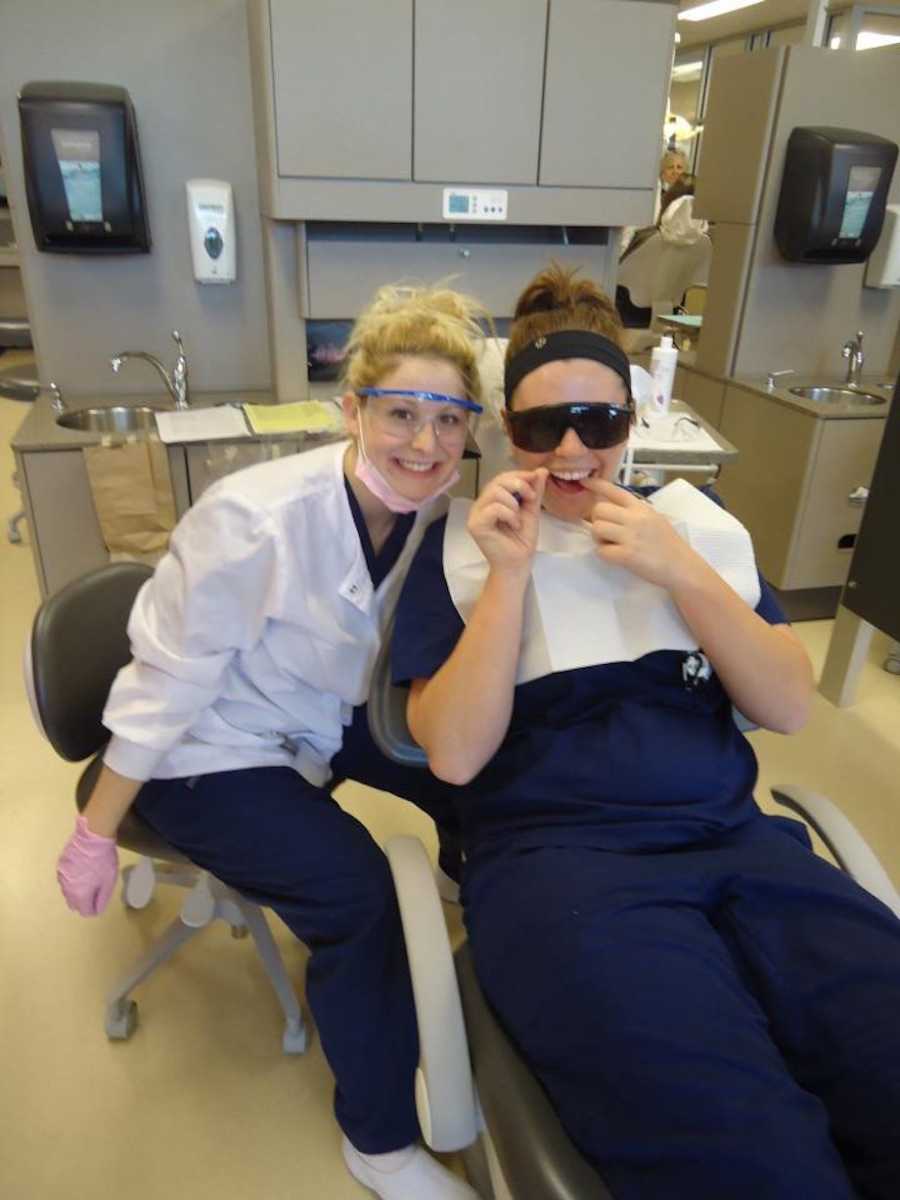 It was so heartbreaking when it was time for us to graduate and for Jess to move back home but we knew we would do whatever it took to continue our long-distance friendship.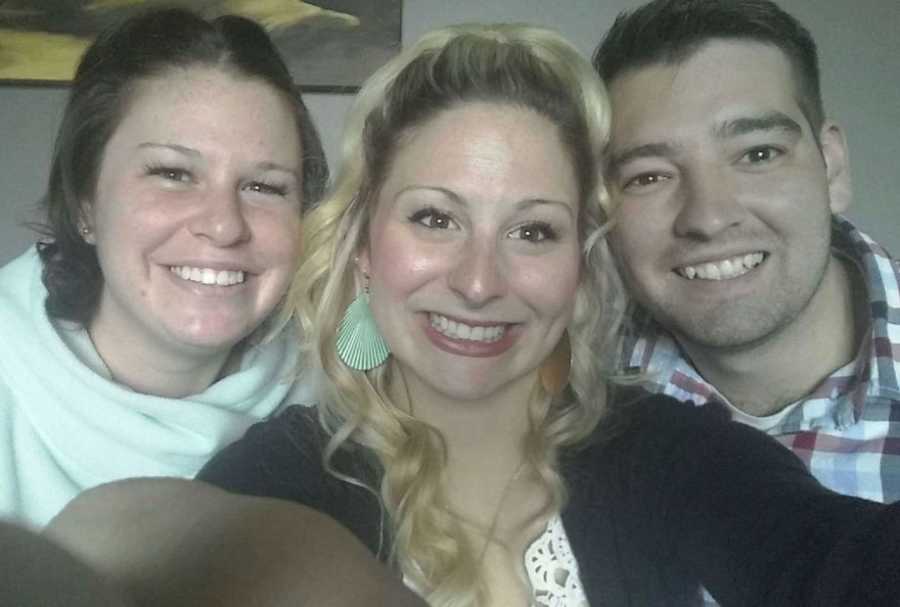 The summer we graduated, Jess came down to visit and told me she found a lump in her breast. She had made a physical for September and planned to have it addressed at that time. When September came, Jessica at 24 years old with tears in her eyes and tremors in her voice she told me she had breast cancer. I was shocked, speechless, and scared for her. More than anything, I want to believe it was rare.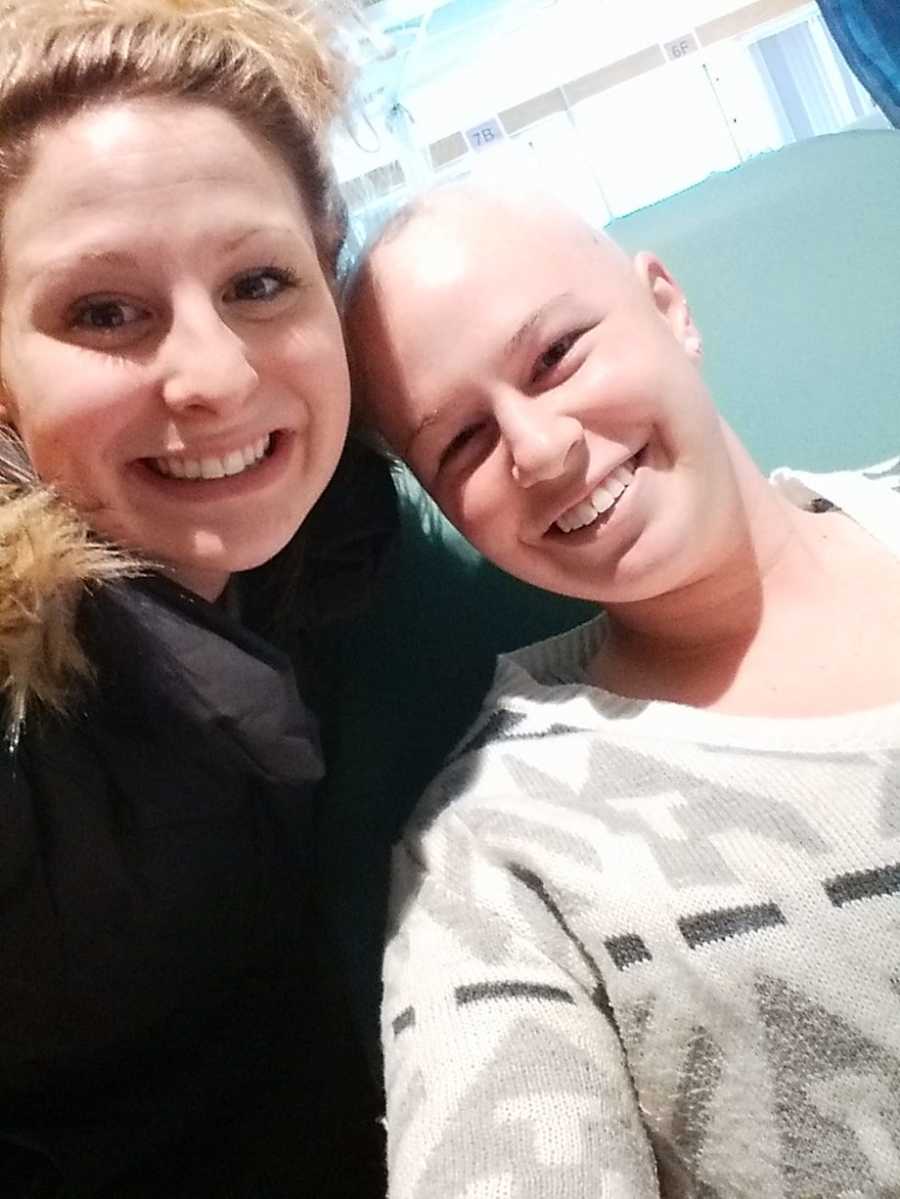 She was tough. She put on a brave face and prepared to battle for her life while everyone around her rallied for her to beat the beast. Unfortunately, we learned within 6 months of her treatment, her cancer had progressed and it was at a terminal stage. For the next 3 years, she 'lived her dash,' and did all the things she loved while living her life to the fullest. When she was 27 years old, she traveled to heaven on November 11, 2017, like the true soldier she was. Losing her was one of the hardest and worst things I have ever had to go through. The pain was indescribable and I still miss her and think of her every single day.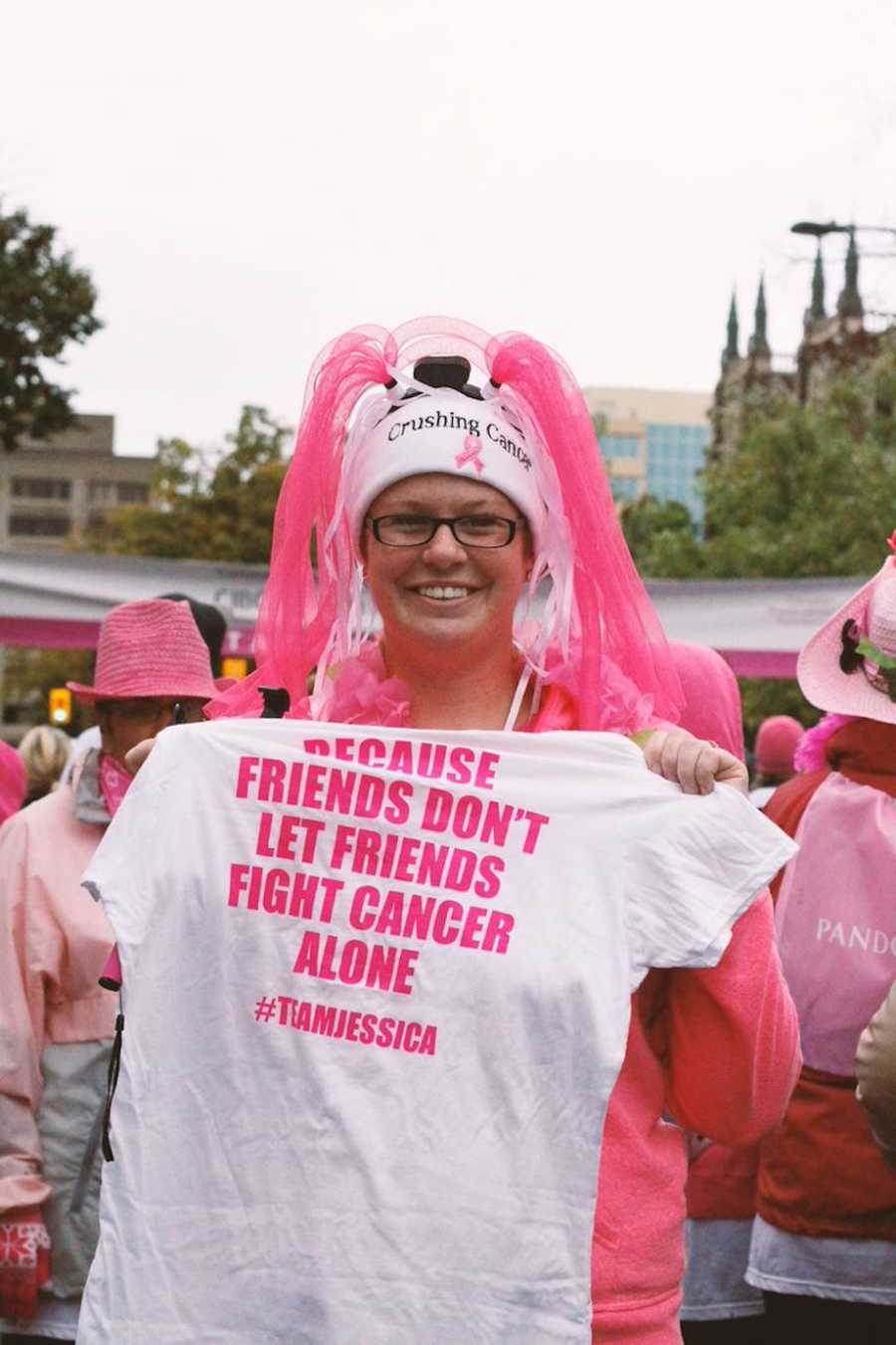 On September 8, 2018, I married my high school sweetheart. We wanted to honor our loved ones who could not be with us that day. More specifically, I wanted to honor Jessica, as I had asked her to stand as a bridesmaid just months before she passed. During our ceremony, we had one of my bridesmaids bring down a pair of gold metal angel wings as a tribute to Jessica and her beautiful life, and we took a moment of silence. During this moment of silence, something unbelievable happened, something Jessica would absolutely take as a sign. The angel wings flew off the table, with no breeze or wind gusts in the air… this left all of us speechless and with goosebumps. Nothing was said, nothing needed to be said. We all knew it was her. Time stood still for a moment as tears slowly formed in the crease of my eyes as my soon-to-be husband gripped a little tighter as we stood there in silence holding hands.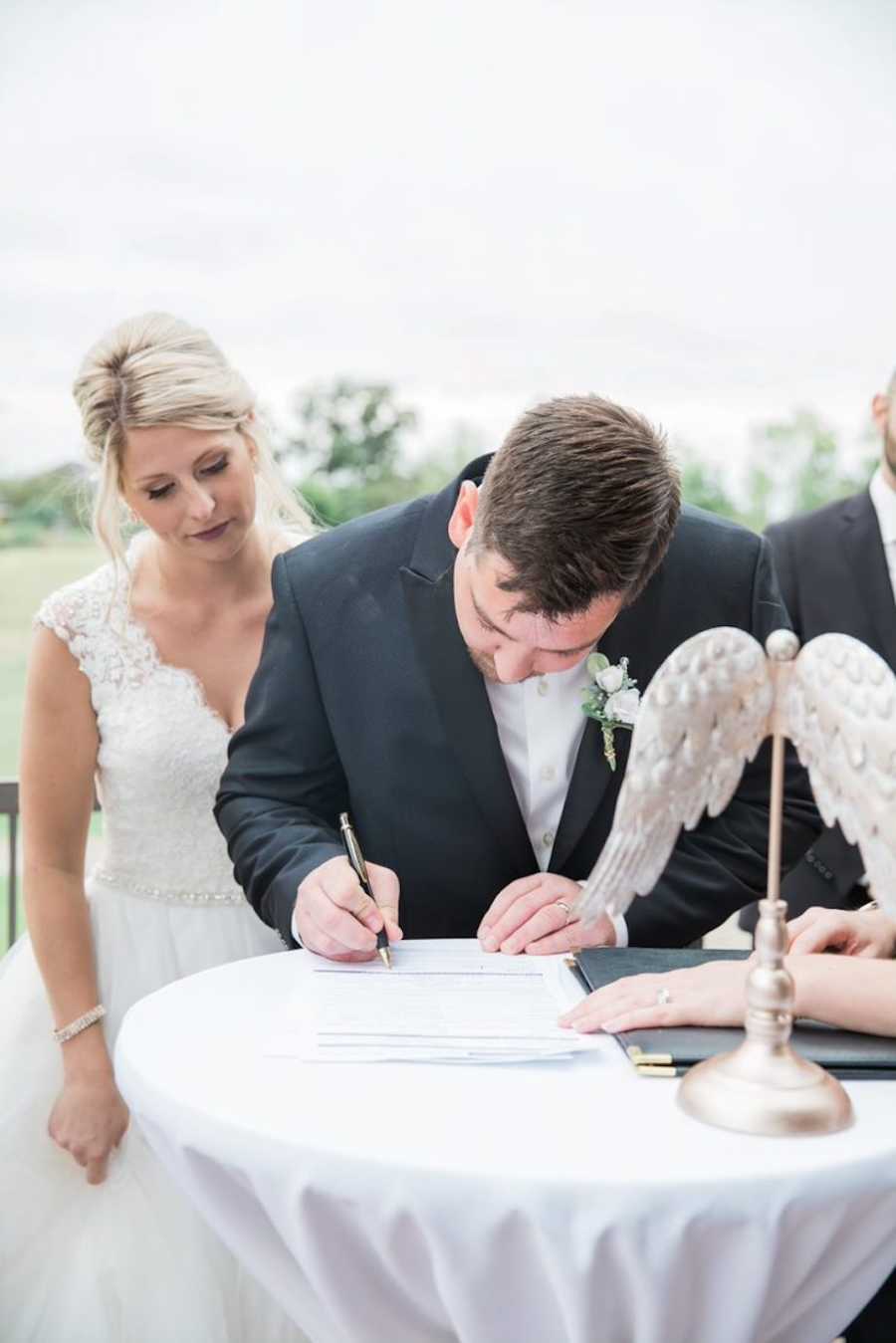 I wanted to honor Jessica in a big way because she had touched my life so significantly in such a short period of time. 2 years after her passing, I finally came up with the perfect tattoo design to honor her and her beautiful life. This was my first tattoo ever. I had it strategically placed on my right wrist so while working as a dental hygienist when I put my gloves on, I'd see my 'Fearless' tattoo and be reminded of my courageous friend.
About 2 months after I received my eloquent tattoo, I randomly asked my husband to check my chest for abnormalities. Within seconds of palpating my chest, he pointed to a spot on my breast and said, 'Right there, that's new.' Together, we felt a small lump under my skin at the 1 to 2 o'clock region of my right breast.
2 months later, in the middle of March 2020, I had made my physical to have my lump examined but due to Covid, it kept getting moved. Finally, unknowingly the last day I would work before being laid off from the pandemic I decided to go to a walk-in clinic to have my lump examined. I was referred for an ultrasound and a biopsy. On the last day of March, I was diagnosed with Stage 1 breast cancer at 27 years old.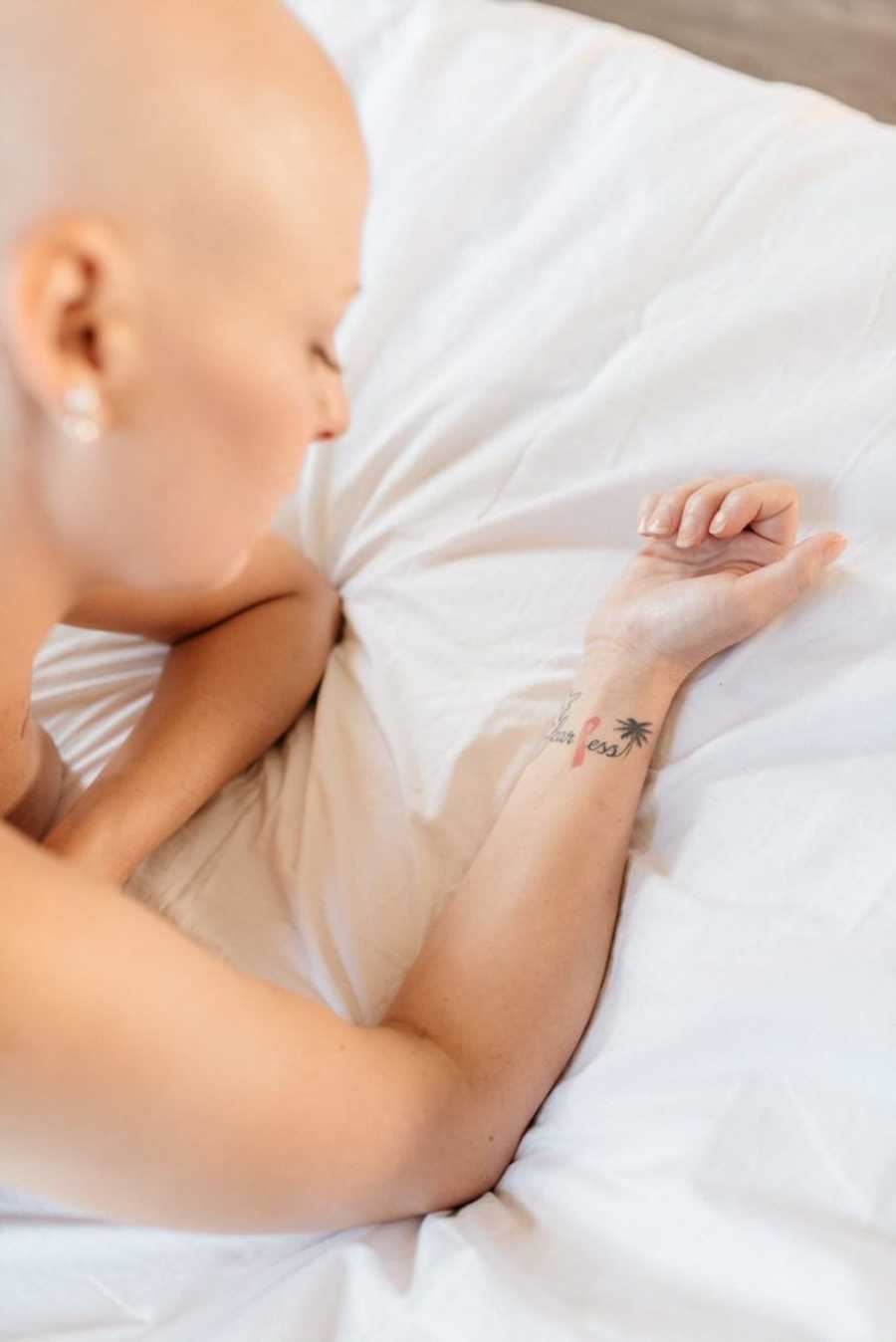 While everyone in the world feared, dreaded, and panicked about the pandemic, I was dealing with a war of my own. During the summer of 2020, I endured 16 rounds of chemotherapy with no visitors and received a double mastectomy with reconstruction at the end of September.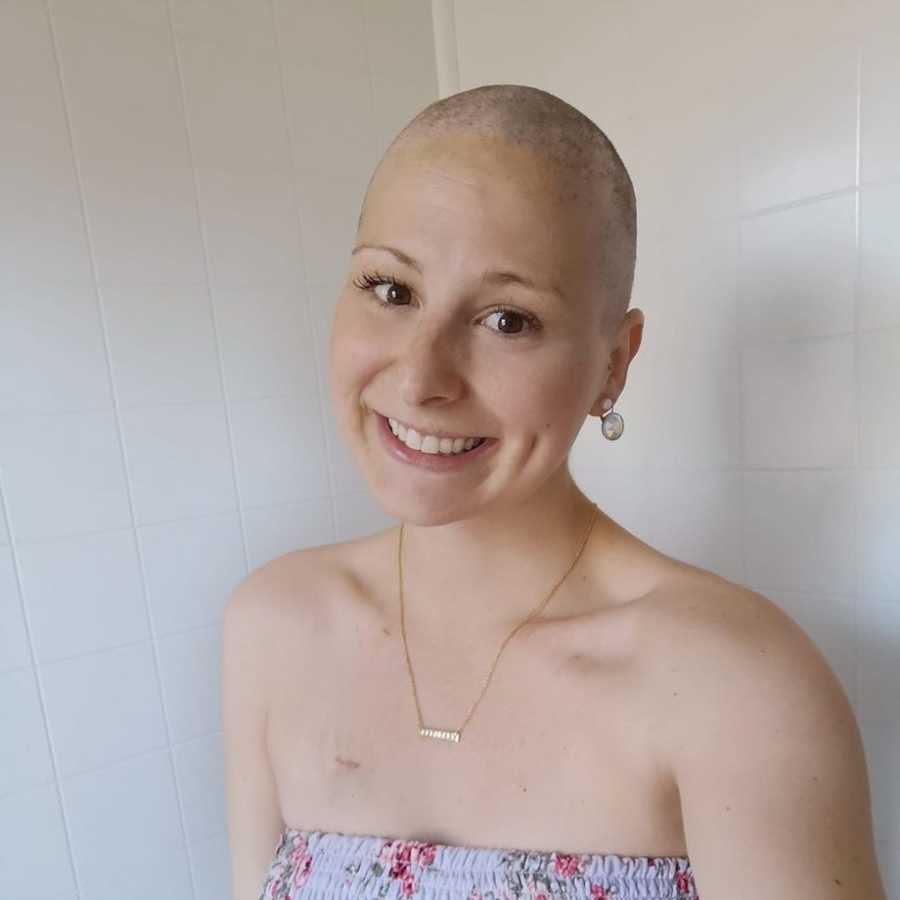 I never used to believe in signs, or life after death but my own life experiences have led me to believe in miracles, revelations, and so much more. I truly don't think my story would have had the plot it did if it weren't for the two remarkable characters that made it into the nearly mind-blowing reality that it has become.
I believe now everything happens for a reason, and people come into our lives for a purpose. Today, I am cancer-free and I owe it to my husband and guardian angel, Jessica, for protecting me, watching out for me, and keeping me safe. I will forever be grateful and feel fortunate to be alive and to have had the opportunity to live to tell our story."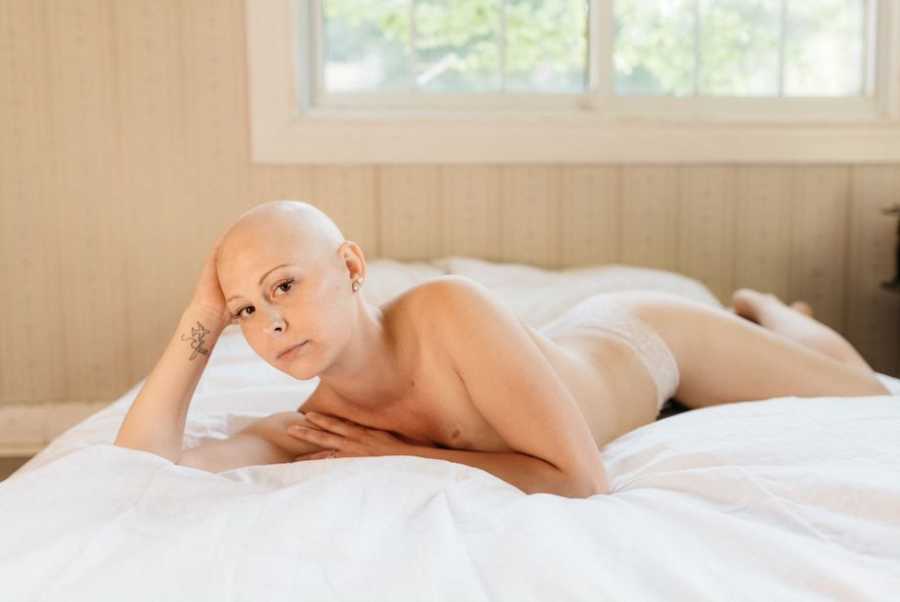 This story was submitted to Love What Matters by Tawnya Jacob. You can follow their journey on Instagram. Do you have a similar experience? We'd like to hear your important journey. Submit your own story here. Be sure to subscribe to our free email newsletter for our best stories, and YouTube for our best videos.
Read more touching stories about cancer warriors here:
'The priority is saving your life.' 5 days before surgery, I heard the words I'd always dreamed: 'You're pregnant.': Ovarian cancer survivor welcomes miracle baby
'You have an 80% chance of getting breast cancer.' I'd worked so hard to feel confident in my own skin. Would surgery change that?': BRCA1 carrier details self-love journey, 'You're stronger than you know'
'What are the chances lightning strikes twice?' Then I got the news. 'Ashley…I have cancer, too.': Twins battle breast cancer simultaneously, 'we found strength in each other'
'You know this isn't a bad boob job, right?' They saw my cancer scars and erupted in laughter.': Woman beats breast cancer, new symptoms dismissed as 'overreacting' turn out to be colon cancer
Provide hope for someone struggling. SHARE this story on Facebook with family and friends.