"Most people who suffer from chronic illness can remember their life before they got sick. However, I've been sick most of my life. I started having seizures at five months old; when I was finally diagnosed with epilepsy at six years old, I was put on Depakote for a few years to prevent more seizures. Those years were filled with many absences from school, doctors' visits, medical tests, and medications. In addition to epilepsy, I missed a ton of school due to headaches and stomach aches. My elementary school and teachers found my absences to be a problem. They approached my parents about removing me from my mainstream classroom because I was missing so much school. Thankfully, my parents quickly rejected the idea because I still had straight As and consistently tested at the top of the nation on standardized tests. Without my parents fighting for me, I might not have graduated in the top 3% of my class.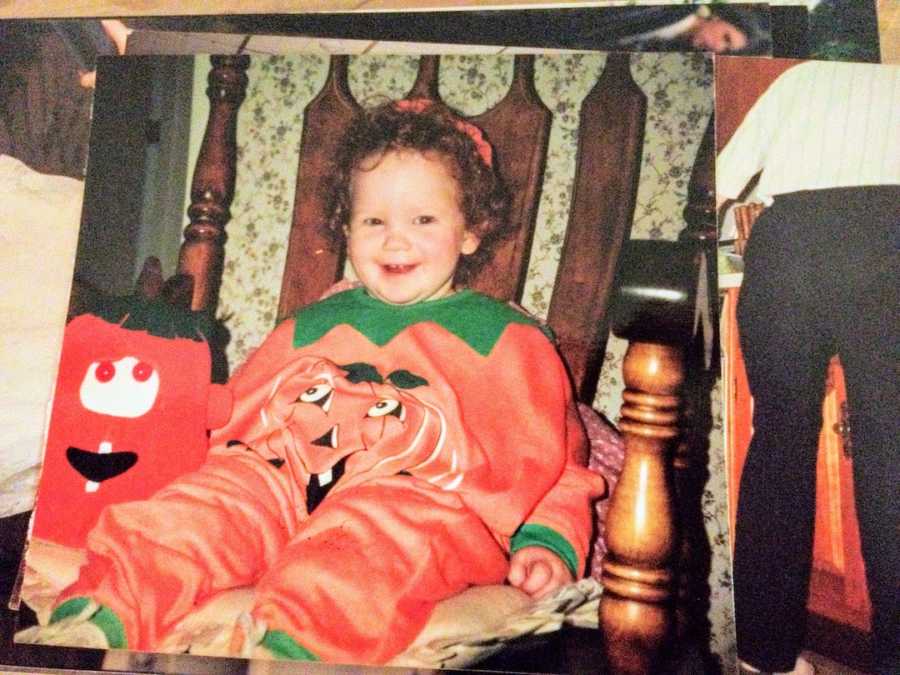 Migraine has plagued me my whole life. Not only do I remember missing school because of head pain, but I missed out on time with family and friends, too. I was about eleven, and we were visiting our family in Virginia. They were having a party with many of their friends. The only thing I remember from that night is spending the whole evening in a dark bedroom with a bottle of children's MOTRIN and my mom by my side, suffering from a debilitating migraine. Three days before my seventeenth birthday, I was diagnosed with chronic migraine (fifteen or more migraine days per month) and put on my first preventive daily medication. The number of tasks I've done during a migraine attack is countless. I took a full course load of honors and AP classes my senior year of high school while participating in many clubs and studying until the morning hours.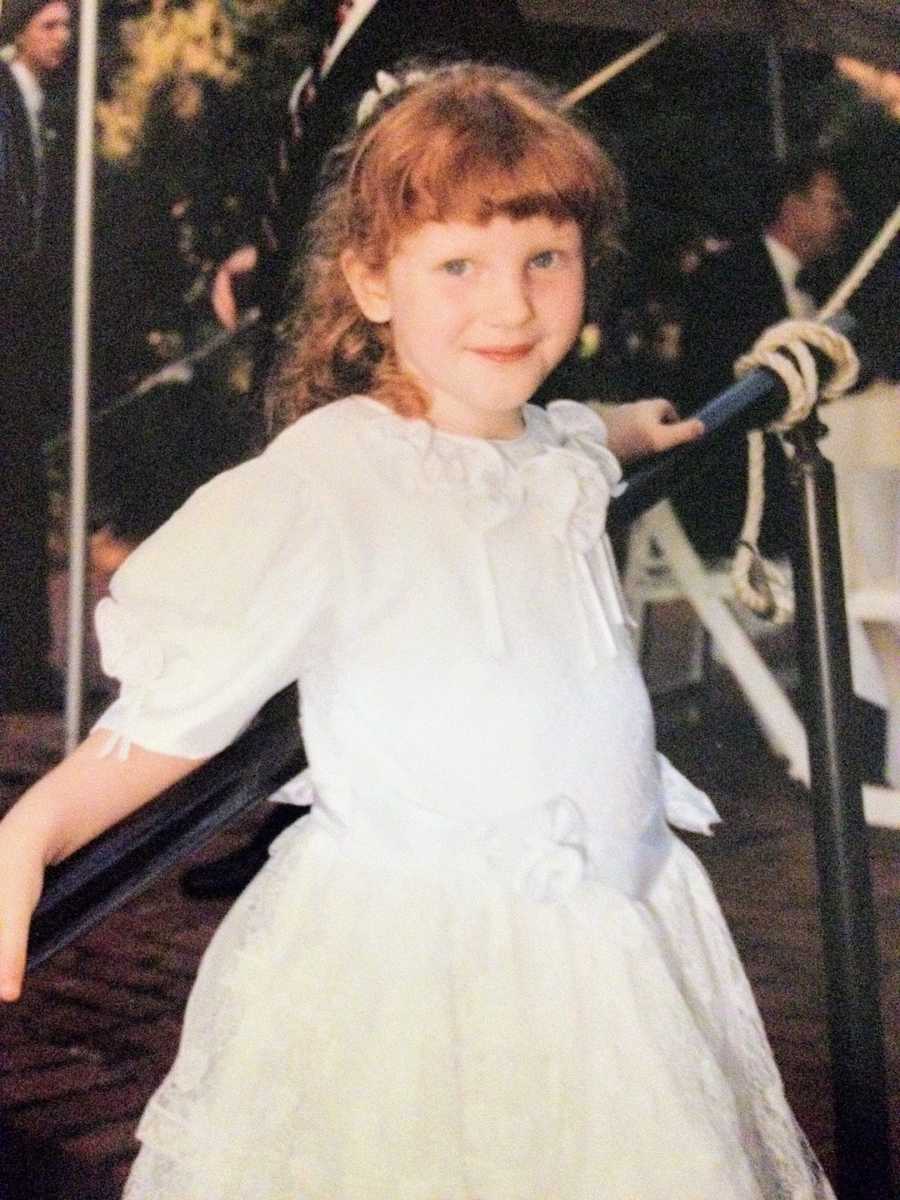 When I moved into an apartment during college, I would warn my roommates I had a migraine so they might hear me vomiting. I didn't have an effective rescue medication at the time, so if my pain escalated after taking Excedrin Migraine, I would take a Vicodin as prescribed. The pain relief would only last for an hour, and then the pain returned violently. Even with weekly migraine attacks, I can only recall missing class or work on a few occasions. My twenty-year-old body survived on ramen and mac and cheese. Oh, to be young again. After undergrad, I began grad school at Temple University for counseling psychology. Every year, I would get sick the week before school started and chalk it up to allergies or stress from starting school. The sinus infection I had already taken one course of antibiotics for wasn't getting better, so my family doctor sent me to the ER to rule out meningitis.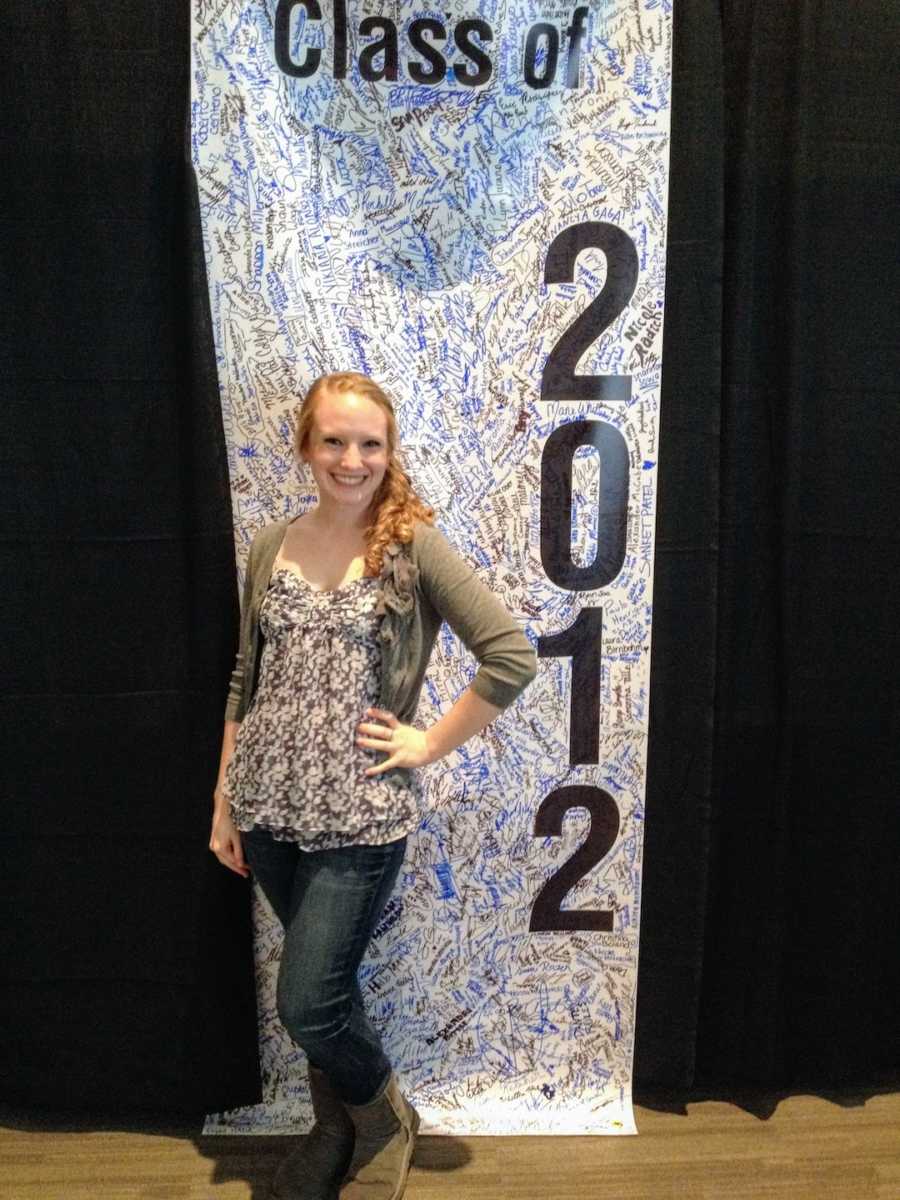 I had pansinusitis, every one of my sinuses was infected. That's when my frequent sinus infections became chronic. Multiple rounds of antibiotics, steroids, and nasal sprays hadn't relieved my pain, and I found it impossible to function, let alone attend class. I only spent two weeks attending grad school before the combination of chronic migraine and chronic sinusitis caused me to drop out. Subsequently, I had sinus surgery in February of the next year. The recovery was tough, and my symptoms didn't improve as quickly as expected. I was still in pain, but it wasn't as intense, and I could function more often. Oddly enough, five years after my sinus surgery, I had LASIK surgery, and this is when my symptoms started to improve. Without contacts irritating my eyes or glasses sitting on my sinuses, my facial pressure decreased.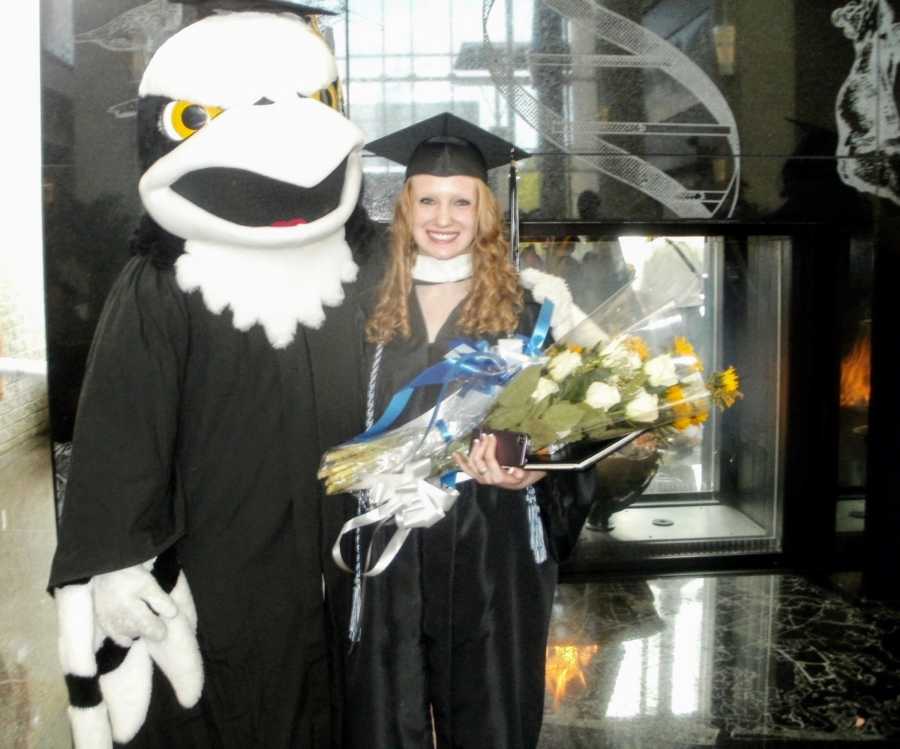 I was 24 and in the midst of the most prestigious accounting internship at my college when my mom was diagnosed with cervical cancer. I thought I had overcome all of my illnesses and a career was finally within my reach. When my mom asked me to take a step back from school and work to take care of her during her cancer treatments, I didn't hesitate to choose my mama. The only time I ever missed one of my mom's medical appointments was when my mom made me stay home because of a migraine attack.  When you're doing something as important as seeing a loved one through cancer treatment, you put the pain aside because their life takes precedence. By being a caregiver, I learned how to be a patient. I learned doctors have hundreds of patients, but I am the only person in charge of my health. To get the most out of my doctors' visits, I needed to ask questions, lots of questions. 'Is this the best treatment for me? Are there other options? What are the side effects?'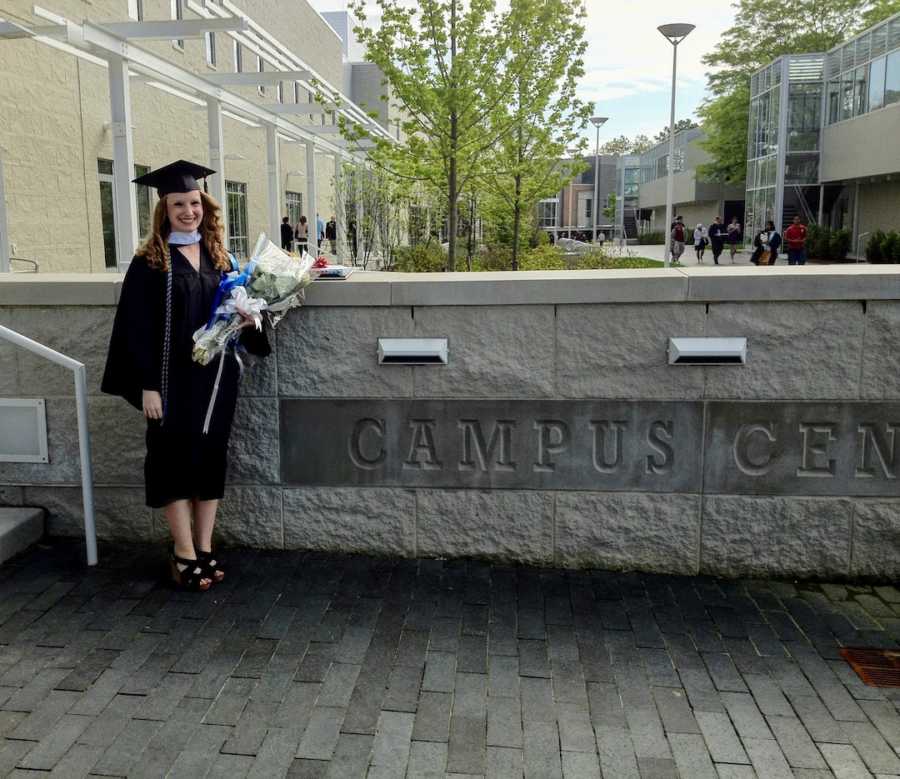 I needed to do research on my own to learn about treatments, symptoms, and other illnesses. After years of denials, I was finally approved for Botox for migraine. I remember sitting in the neurologist's office when she asked me, 'You're young, what do you have to be stressed about?' I just looked at my mom because, at the time, I felt like I had been thrust into the life of a fifty-year-old, where it wouldn't be unusual to be caring for a parent. Young people can be sick, young people can be stressed. Appearances are deceiving; you never know what someone is going through. It was the honor of my life to be with my mom during chemo, radiation, surgeries, hospital stays, and hospice care. I'm an only child, and my mom has always been my very best friend and my whole world. I don't think two individuals could be any closer. When she passed away when I was 27, I had to rebuild my entire world.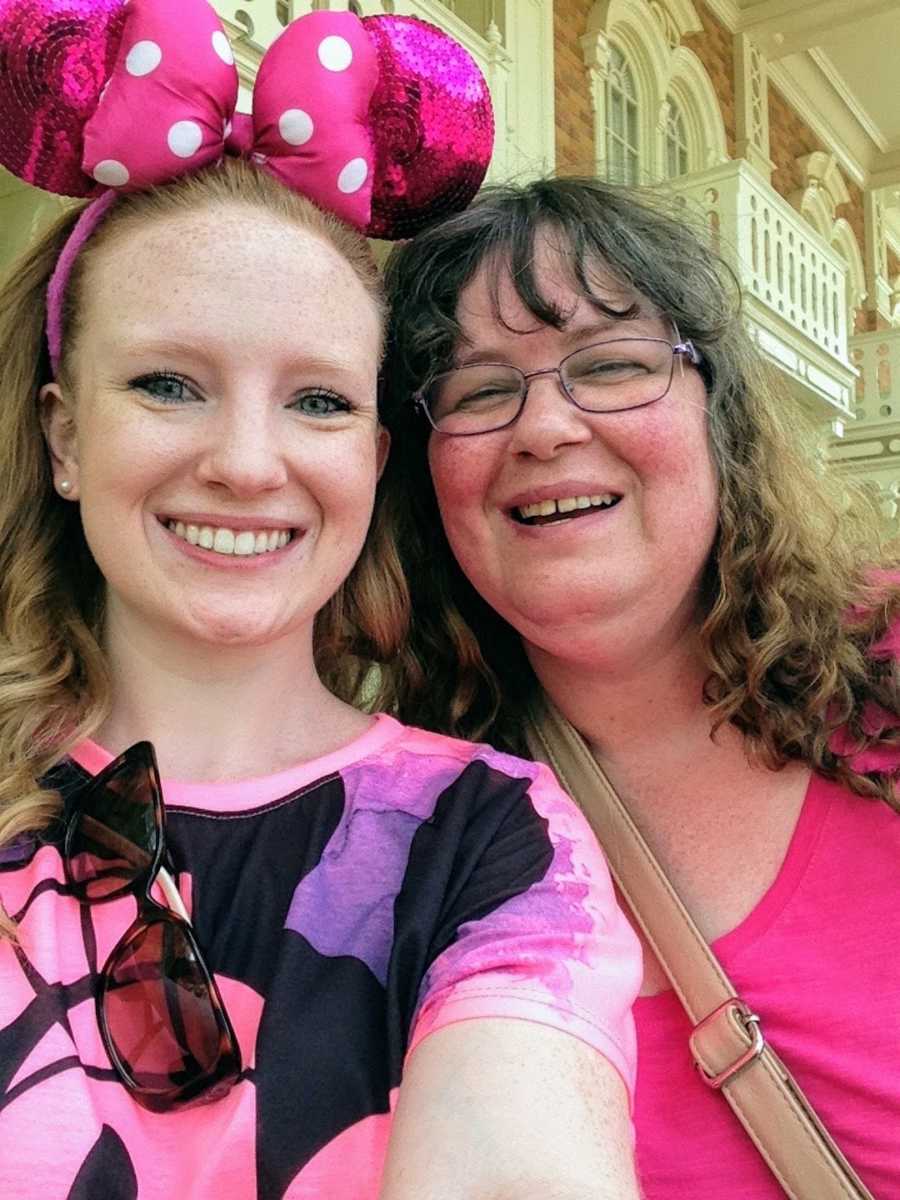 The year after my mom passed away, my emotional and physical health hit rock bottom. I had put my health on the back burner while my mom underwent cancer treatment and hospice. I was in a dark place, and I had zero motivation to care about my health while missing the person who was my whole world for 27 years. I desperately wanted to catch up with the rest of the kids my age by having a full-time job and a social life. I was commuting, working 55 hours a week, and completely burnt out. Because I was working so much, I couldn't make time for medical appointments and fell behind on treatments. A month after I moved into my own apartment, I got really sick and missed two weeks of work. I was vomiting every fifteen minutes and couldn't even keep water down. If it wasn't for my dad bringing me crackers and Gatorade, I'm not sure I would've survived. My job wasn't understanding, and they did not believe I was still sick. Once the bullying over my illnesses validity started, I knew I needed to quit my job to focus on my health.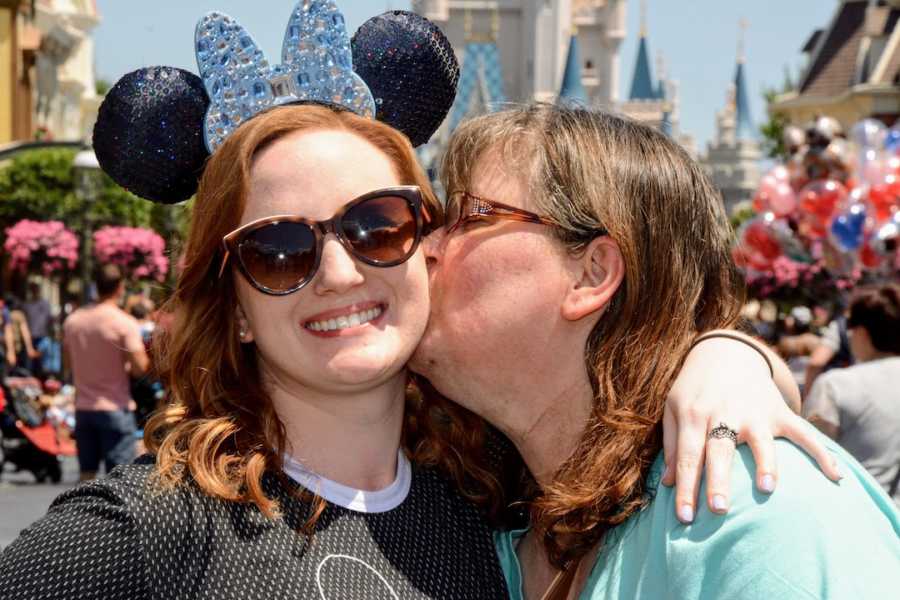 I had to move home because I needed help with my health. In addition to chronic migraine and chronic sinusitis, I was suffering from what I now know is cyclical vomiting syndrome, which presented as vomiting all day long for three days straight. I spent most of my life during this time lying on the floor next sick buckets. Because I didn't have a variety of rescue treatments, I took Excedrin Migraine every few hours. I was suffering from rebound headaches, or medication overuse headaches (MOH), which is the result of taking medication, especially NSAIDs, too frequently. Rebound headaches are more intense and don't respond to rescue meds. Once I became aware the only way my head pain would get better was by breaking the cycle of constant medication, I went cold turkey and endured a few brutal, unmedicated days of pain. Now, I carefully keep track of my medications and make sure to alternate between different medications. Hitting rock bottom taught me why staying on top of my health is so important.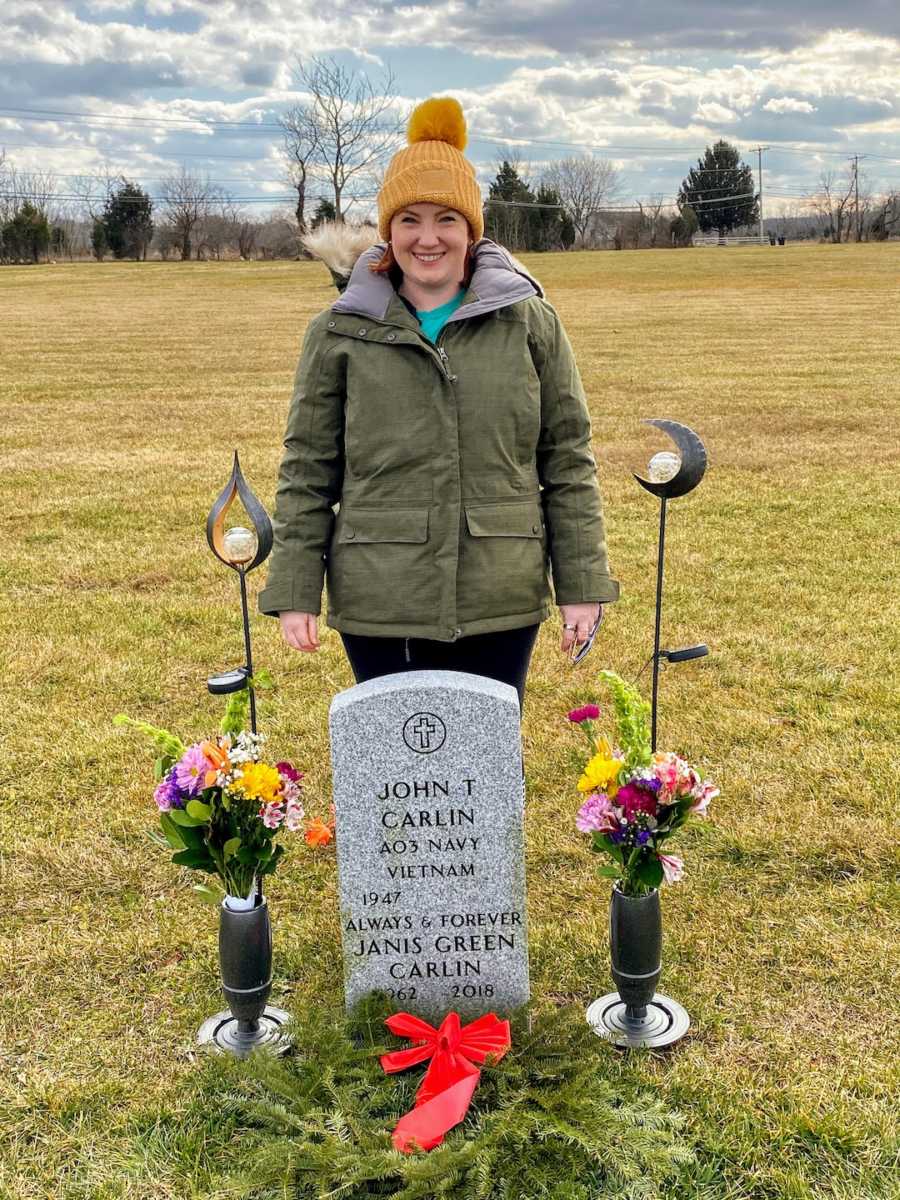 Once I decided things needed to change, I thought to myself, 'I wonder if anyone else is going through the same thing as me, and if they documented their experiences online?' I had no idea there was an entire corner of the internet dedicated to chronic illness warriors sharing their stories and supporting one another. Once I stumbled across Instagram accounts that inspired me, I realized how important it was to show other warriors they are not alone and educate the general public about just how real and relentless it is to live with chronic illness. I wanted to share my story, because most friends and family only hear, 'Sorry, I have to cancel again.' They don't see the hours lying in the dark, waiting for medication after medication to provide relief. I wanted to shine a light on those of us who are lying in the dark alone dealing with tremendous pain. The chronic illness community on Instagram has brought me so much support, encouragement, and motivation. I am endlessly grateful for those who choose to share their journey openly.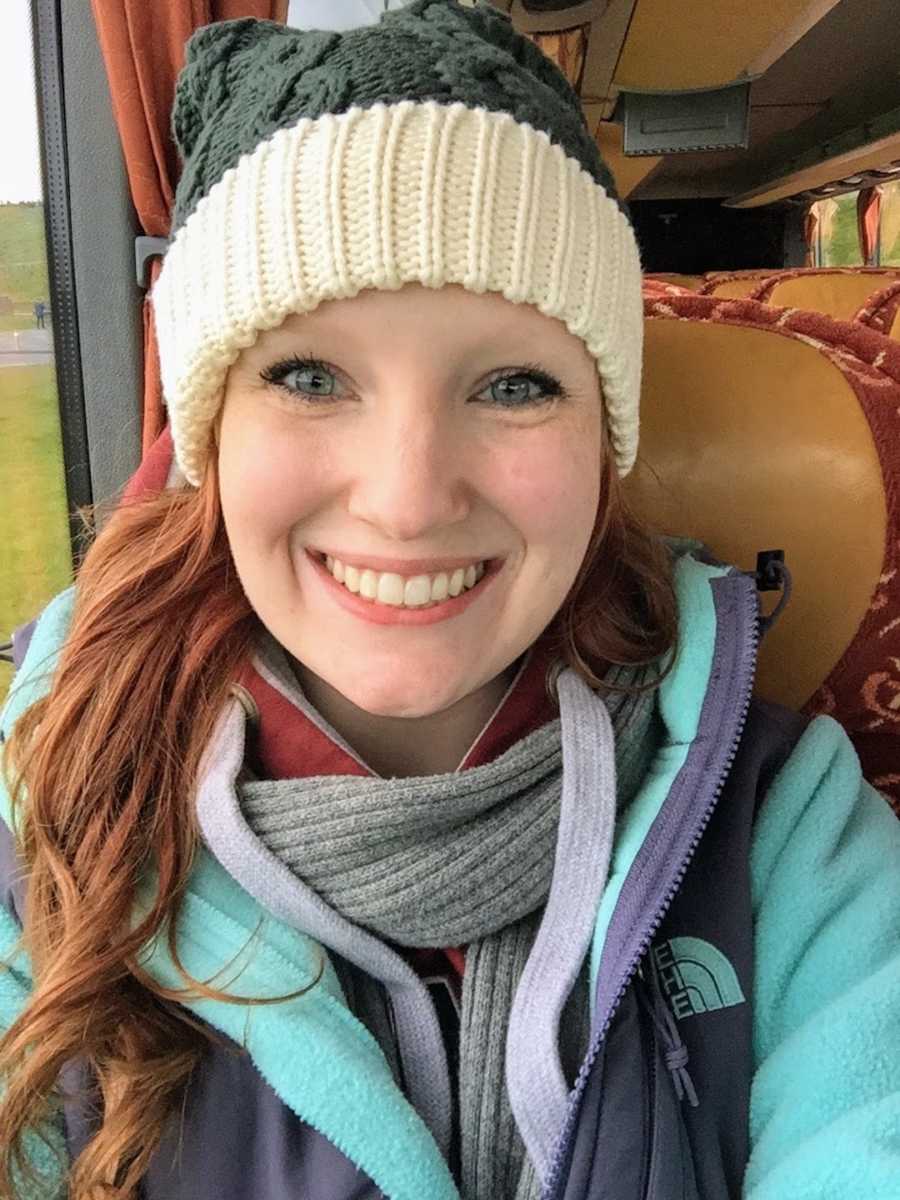 I recently saw this meme on Instagram that said, 'If you're on social media posting you have a migraine, you obviously don't have a migraine.' This irked me and many other migraineurs (people who experience migraine). As I was driving for an hour in the snow just to drop something off at the doctor's office, I thought to myself how many things I've done while I've had a migraine attack. Posting on social media ranks on the lower end of the effort scale of things I've done while experiencing a migraine attack. I'd bet I've done just about anything with lower pain. I existed in a state of constant pain until I started Ketamine infusions four months ago. So, anything I was doing—cleaning, making dinner, going to the doctor, feeding the dogs, you name it—I was in pain. Chronic pain warriors are always in pain; if we hid under the covers every time we were in pain, we would never get out of bed. We've learned to exist with pain.
With high pain, I've taken exams, given presentations, went to college full time, worked full time, and gone on vacation. I usually take a rescue medication so I can power through the task knowing I can return home to hibernate and recover in the dark. If I missed class or called out of work every time I was in a lot of pain, I would never have a job or graduate from college. I understand it's easy to judge someone through social media, but as a migraine advocate, I like to be transparent about my struggle with my health and let others know they're not alone. If someone else can feel less alone because I've shared my story, then it's all that matters. So, while it is possible to post on social media during a migraine attack, for me, it's also important to share.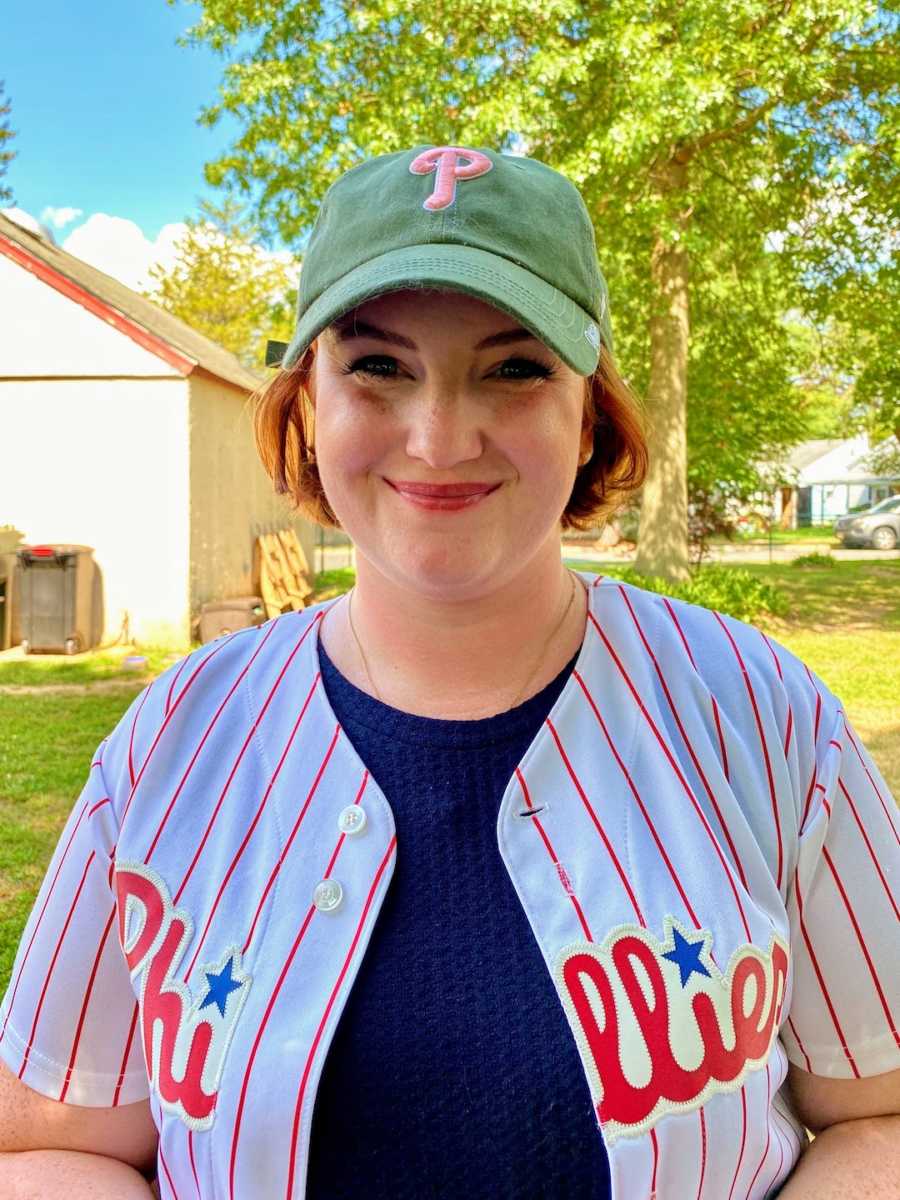 The migraine community on Instagram helped motivate me to take back control of my health. I ended up with an amazingly helpful and compassionate neurologist. Together, we undertook every treatment available, including starting Botox injections again, Aimovig injections, and medications. I had graduated from lying on the floor next to sick buckets to spending a lot of time hibernating in my dark bedroom with a migraine attack. I wanted some semblance of hope I might be able to function like a normal human someday. I needed less pain and more time spent functioning. When I messaged my neurologist four months ago to ask for more treatment options, I thought she might suggest another treatment which would only mildly help or say we've exhausted all of our options. All I knew was my migraine attacks increased in frequency and prevented me from doing everyday tasks.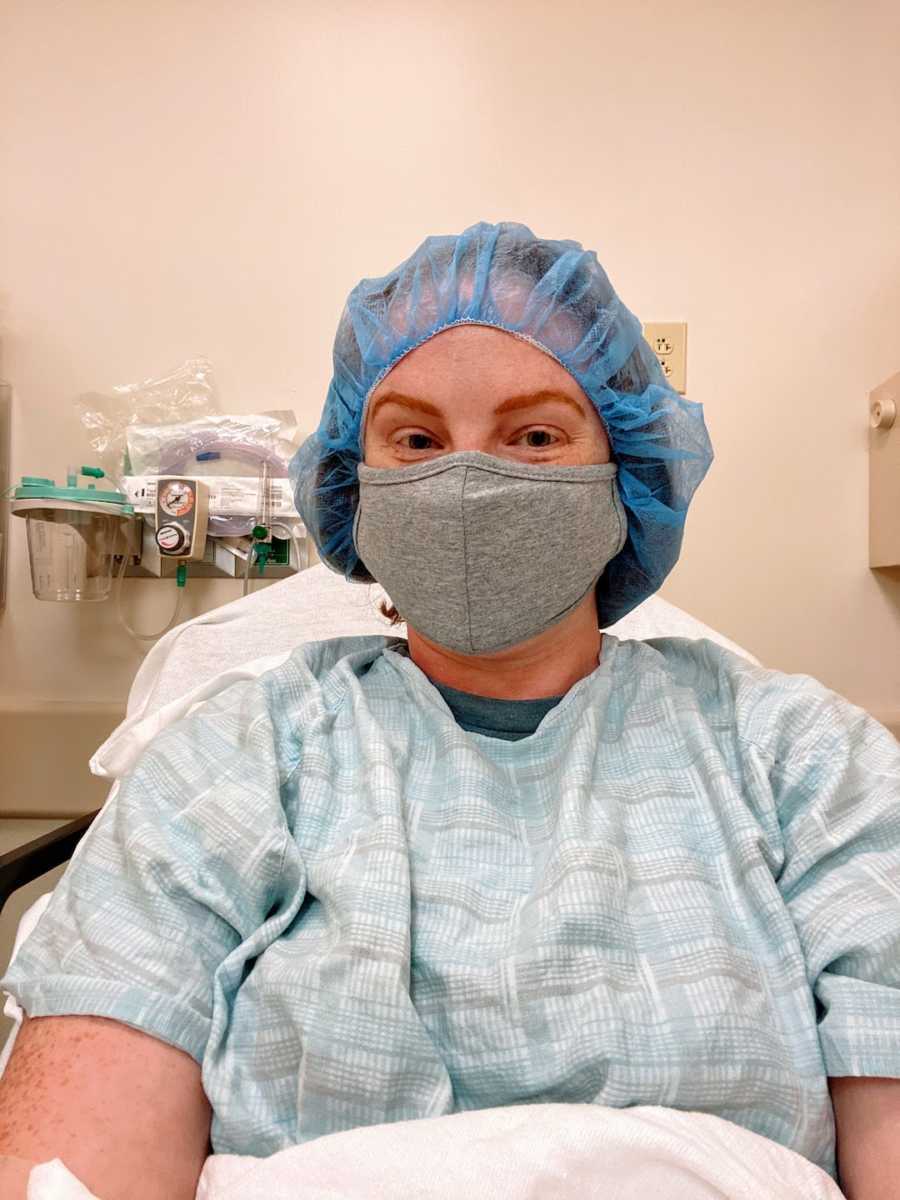 It was my norm to spend most of my day juggling rescue medications and resting because everything was too painful. My neurologist's response surprised me; she referred me to her colleague who treats chronic pain conditions. Up until now, most doctors seemed to blame my debilitating pain on me or my mental health. I'm not sure how anyone living with daily, debilitating, chronic pain wouldn't be anxious or depressed. I contacted this new doctor immediately, and we scheduled a phone call for later that day. I found out he specializes in treating chronic pain and mental health with Ketamine infusions. A few days later, I was in his office getting nerve blocks and talking about a treatment plan. We chose to do the chronic headache package, which included Ketamine infusions, SPG (Sphenopalatine Ganglion) nerve blocks, occipital nerve blocks, trigger-point injections, and TMS (Transcranial Magnetic Stimulation).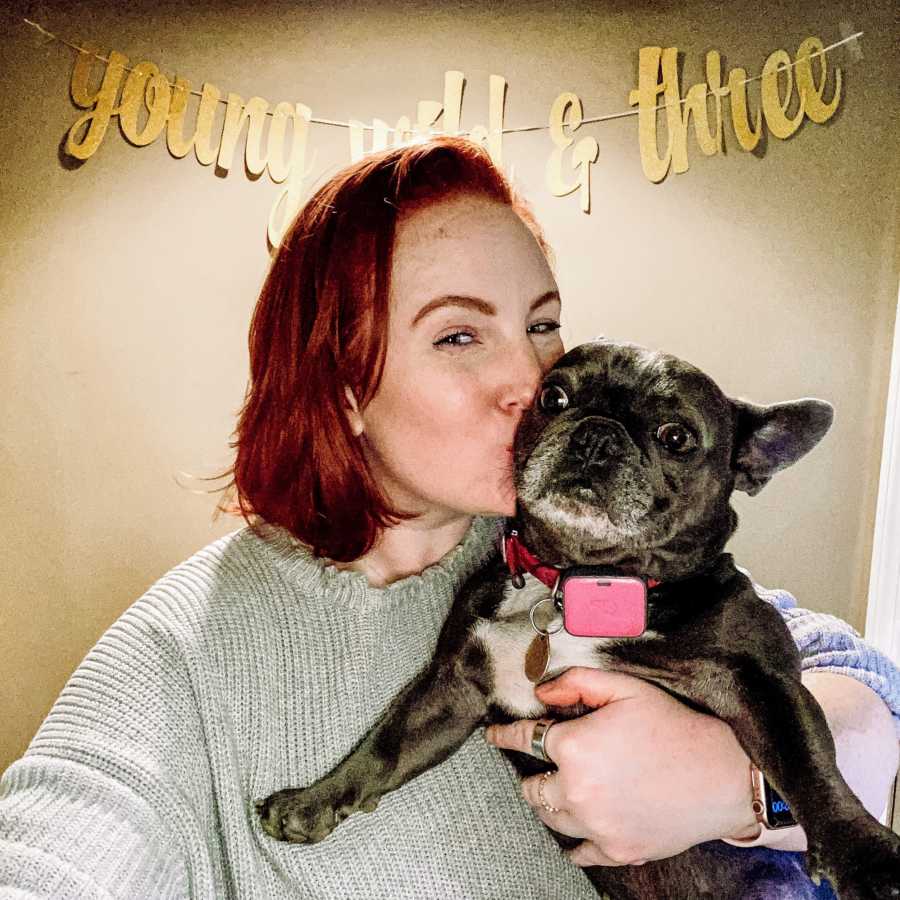 I did treatment days twice a week at first and spread out the treatments as my migraine attacks improved. Now, my treatment days are four weeks apart. At first, I was exhausted from frequent office visits, but now I look forward to my treatment days because it has changed my life. I went from barely getting out of bed to barely having time to sit down because I am so busy doing things around the house. I painted the outside of our house, transformed our office into an exercise room, and I'm so much happier. I didn't realize the impact chronic pain had on my health until I got better. I can now spend time doing things I love, like playing with my three dogs and two cats. My dad and I have never been closer. My fur children are delighted because their mama is happy and has more time for them.
The house has never looked better. I actually enjoy my newfound love of projects and cleaning the house. I still have extra struggle bus days, but I know a functional life is not just a semblance of hope but a realistic part of my future. I guess I do have a life before, just not before chronic illness. The life where I was in the passenger's seat just going along for the ride. Now, I am fully in the driver's seat, wholly driving myself through healing."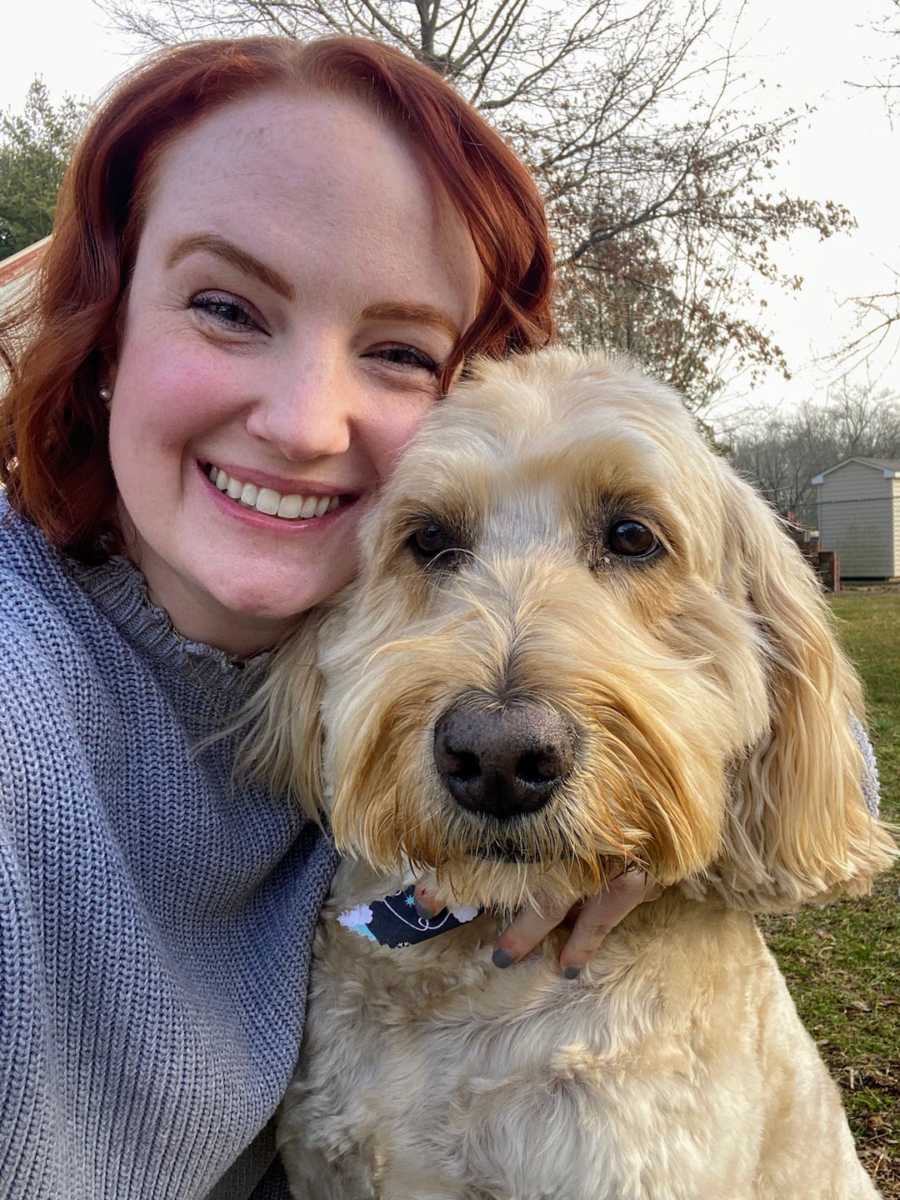 This story was submitted to Love What Matters by Elizabeth Carlin of Mantua, New Jersey. You can follow her journey on Instagram and her website. Submit your own story here, and be sure to subscribe to our free email newsletter for our best stories, and YouTube for our best videos.
Read more stories from chronic illness warriors:
'Every test came back normal.' I was bedridden, unable to wash my hair or take care of my son. My life was forever changed.': POTS warrior finds support, 'They fight for me when I can't'
'When you see me in a handicapped parking spot, you roll your eyes. My husband explains, 'She doesn't get better from this. She ultimately dies from it.': Woman with multiple chronic illnesses urges 'not all disabilities are visible'
'What do I need to do to make it?' I walked through those doors, standing at 315 pounds with a disability I hid. 'Let's give this a shot.': Woman with Klippel Trenaunay Syndrome finds peace in chronic illness
'My boyfriend didn't sign up for a sick girl. 'I'd rather die than have a poop bag attached to me.': Woman with ulcerative colitis learns to 'love herself' despite invisible illness
Do you know someone who could benefit from this story? SHARE this story on Facebook to let others know a community of support is available.