"When I first developed acne in my early teens, I felt ashamed and helpless. I had no idea how to look after my skin. Internally, I was freaking out. I didn't want to give the bullies at school another reason to tease me. Like most teenagers, I was experiencing a lot of personal changes and that alone was overwhelming. Suddenly, I cared what people thought and spent more and more time looking in the mirror. What I didn't realize is it would only show my reflection and not how others saw me. As early as fourteen, I was my harshest critic. Up to this point, I had done a pretty good job of ignoring nasty comments about the way I looked but for some reason, I couldn't ignore the nagging voice inside my head which told me I wasn't good enough.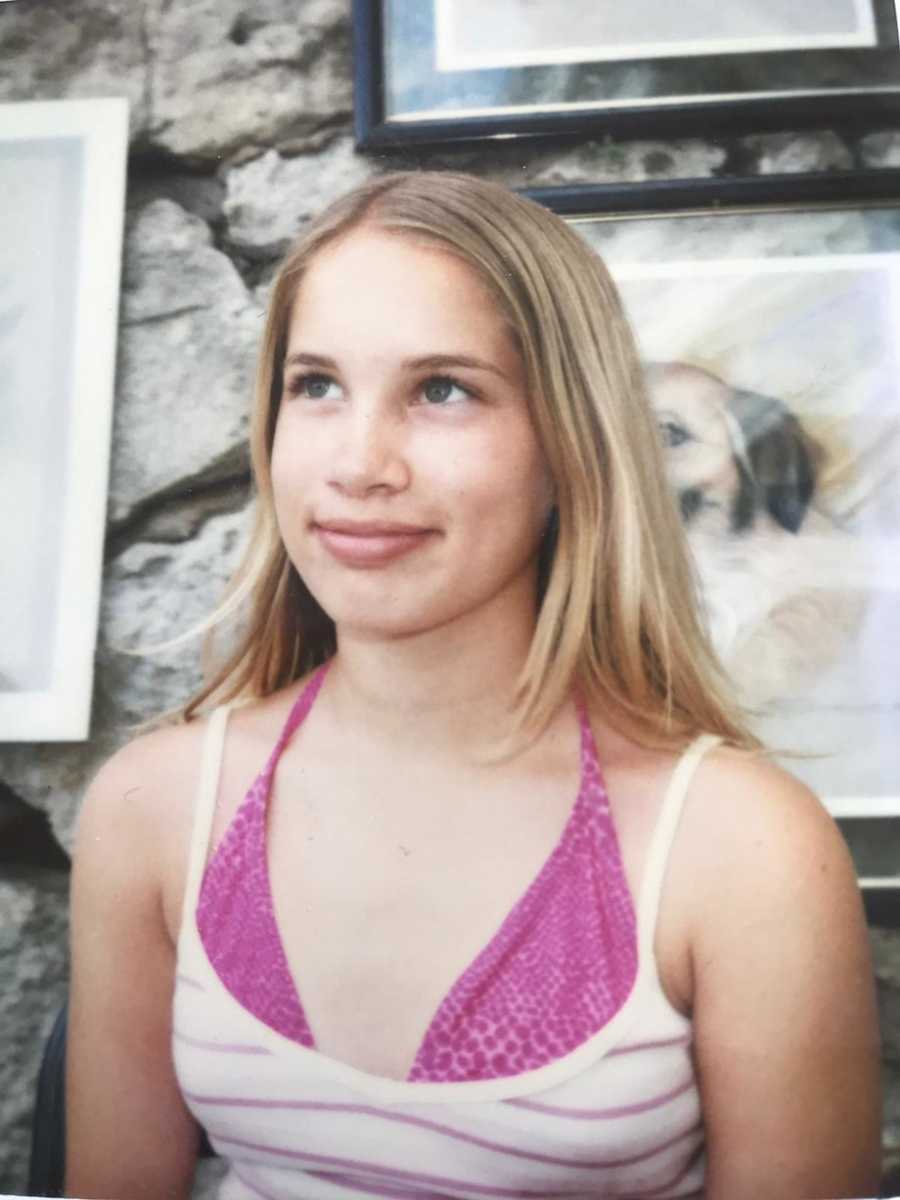 When the typical over the counter cosmetics made no change to my breakouts, my mum took me to our local doctor. As I sat patiently in the waiting room desperately hoping that I could be fixed, the receptionist called me over to the desk to fill in some paperwork. In a bored voice, she asked, 'What's the reason for the appointment?' Like a rabbit in headlights, I froze. Was I supposed to tell her now, in front of everyone? I was so ashamed of my skin, the question threatened tears. I didn't trust my voice to answer without breaking but thankfully, my mother took the form and answered for me. She did most of the talking after that.
A few months later, I was a regular at the doctor's office. By this point, I'd had acne for close to a year and was anxious to find a solution. So far, the topical creams I'd been prescribed made little difference. A few of my zit-less friends had told me oral contraceptives were supposed to help with acne, so I worked up the courage to ask my mother if I could see the doctor again. Not quite sixteen, I was conscious of how she might interoperate my request to take birth-control but by the end of the day, I had my appointment scheduled.
By the time I reached eighteen, I had tried a cocktail of hormones to treat my acne. None of them worked. As a last resort, I was prescribed oral antibiotics. I remember thinking, 'This is it, the cure.' I thought this was the medicine that was finally going to get rid of my acne. And desperate as I was, I never failed to take a dose, even though the doctor warned it might be three months before I started to notice a change. After six months with no improvement, doubt crept in and I started to genuinely believe I couldn't be helped.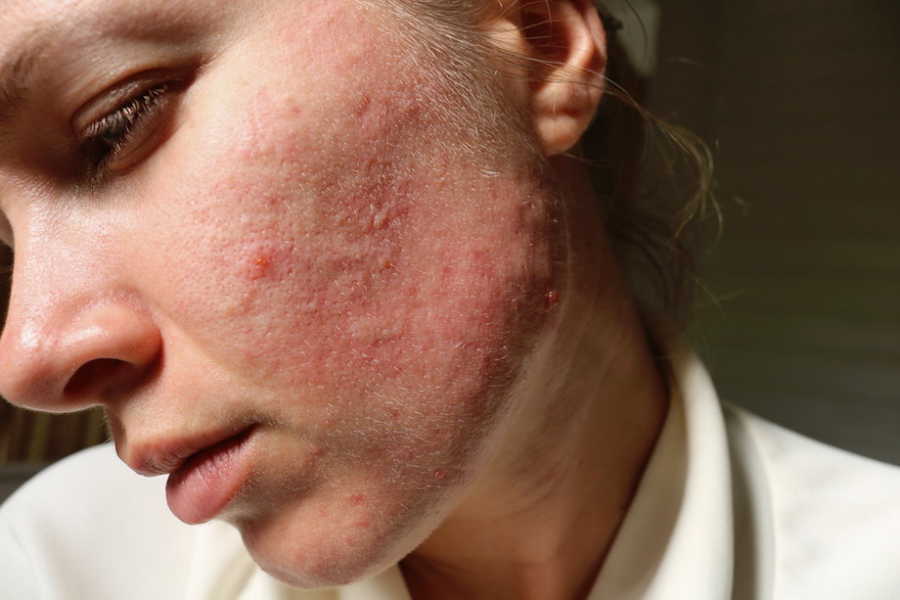 After fifteen months of being no closer to clear skin, I ended the course of antibiotics due to severe stomach cramps, which were later diagnosed as Irritable Bowel Syndrome (IBS), a common side effect of Minocycline. The symptoms of this condition took over my life for years. The pain and explosive episodes of diarrhea were relentless. Life was miserable. Treating my acne was now my last priority, with all my focus in public settings being on where the nearest toilets were at all times!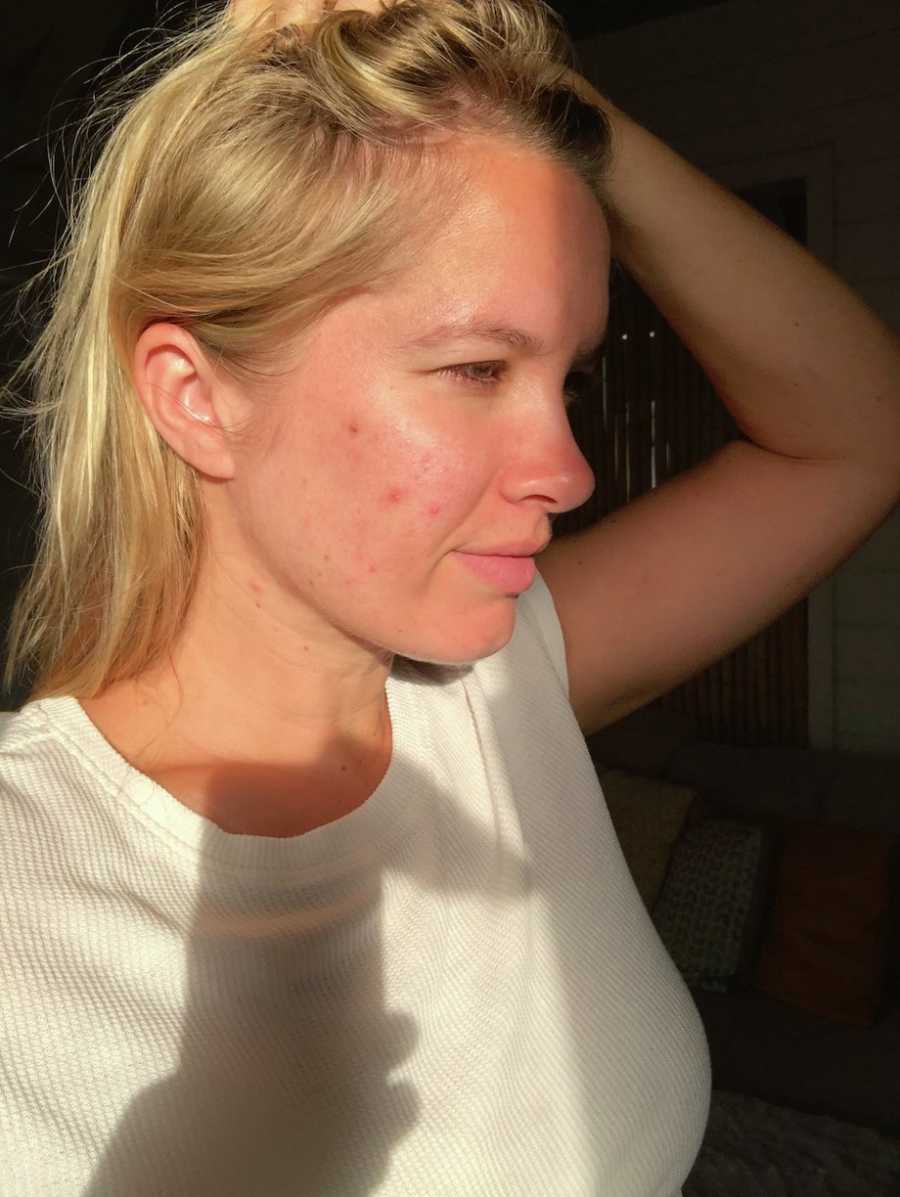 At eighteen, I qualified as a beauty therapist with a passion for massage and skincare. My acne was the worst it had ever been. Being a model for students to practice their facials, makeup, and facial waxing had taken its toll on my skin. I had to expose my acne to friends and colleagues regularly. Although I'd made progress and was well practiced talking about my skin openly, I was dying inside from being the class guinea pig. The one upside was I had perfected the art of concealing my acne with makeup! As a beautician, makeup was part of the uniform. One of the worst things about having acne is its visibility. If you don't conceal it, it's an open invitation for unsolicited advice. Yes, everyone's an expert when it comes to acne. And no matter how well-intended the advice was,  it wore me down. I listened to the same advice on repeat. My favorite being: 'Have you tried washing your face?'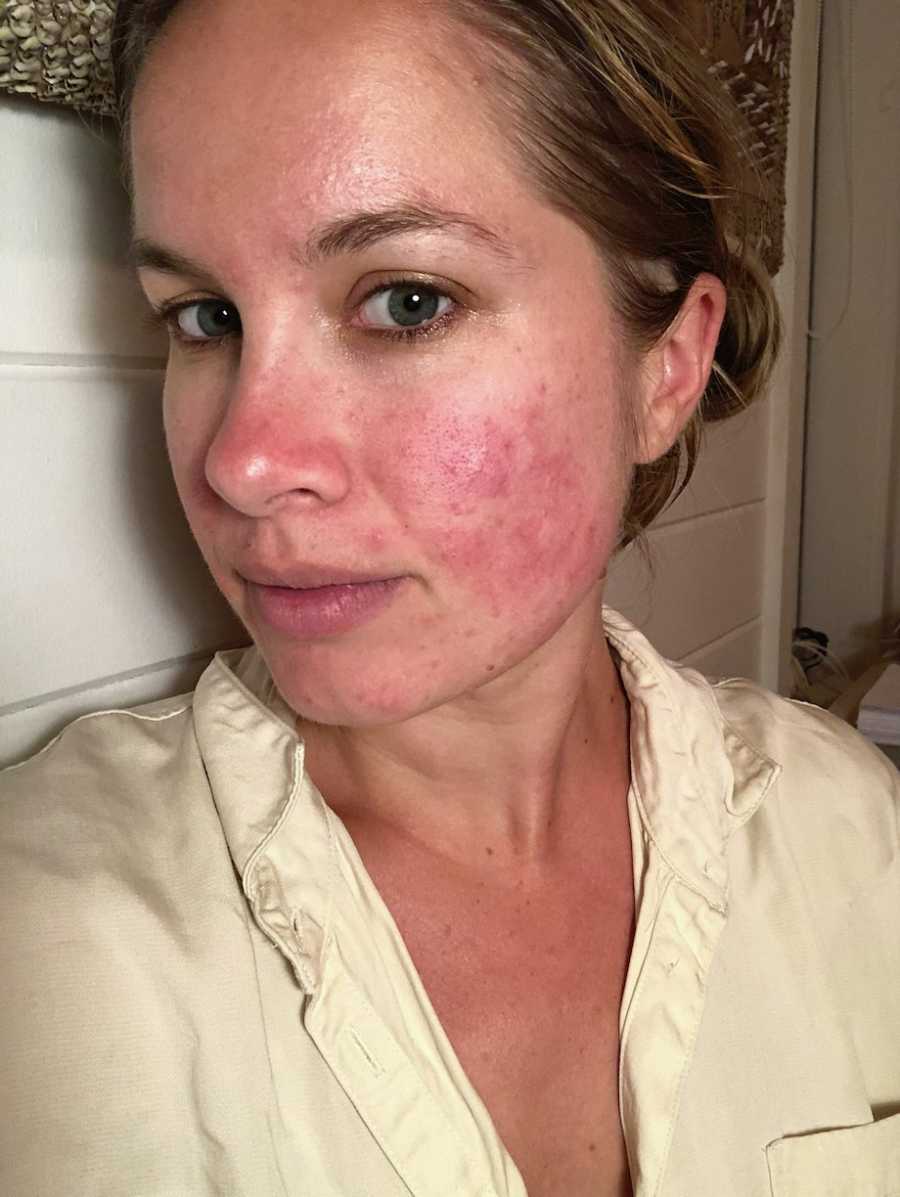 Things didn't get any easier when I started my first job as a beauty therapist. I thought the humiliating days of having to expose my acne in the class were over but the training continued. Thankfully, this time, it was with experienced professionals and not a bunch of teenagers who had no real interest in pursuing a career in beauty therapy. But whenever my makeup got removed during a demonstration, I waited nervously for the audible gasps that inevitably followed. Despite having access to free treatments and an unlimited supply of skincare as a beauty therapist, the overwhelming pressure to look like a vision of health and beauty prevented me from making any
real progress with my skin. People looked to me for beauty advice but my inability to sort my own skin out made me feel like a fraud. I couldn't help feeling I didn't belong in that perfectly polished world.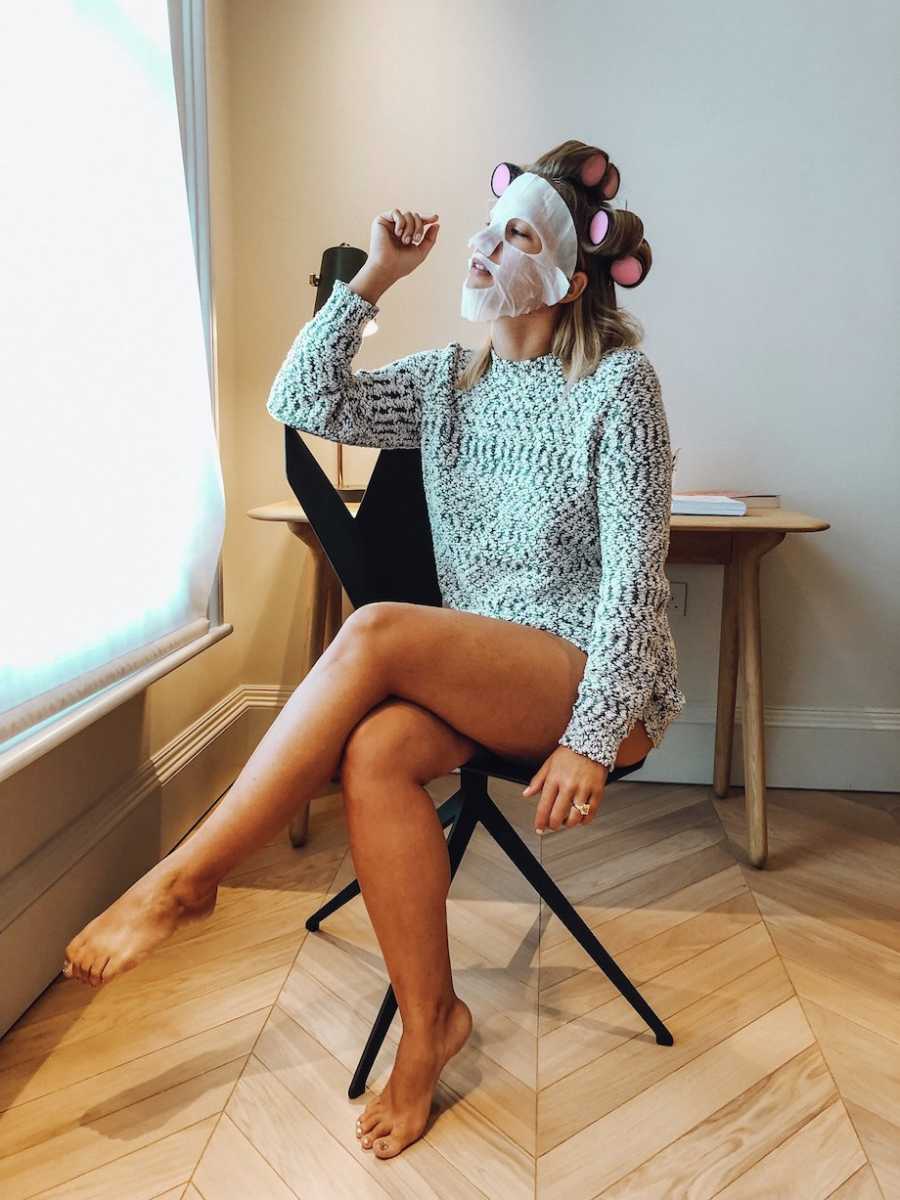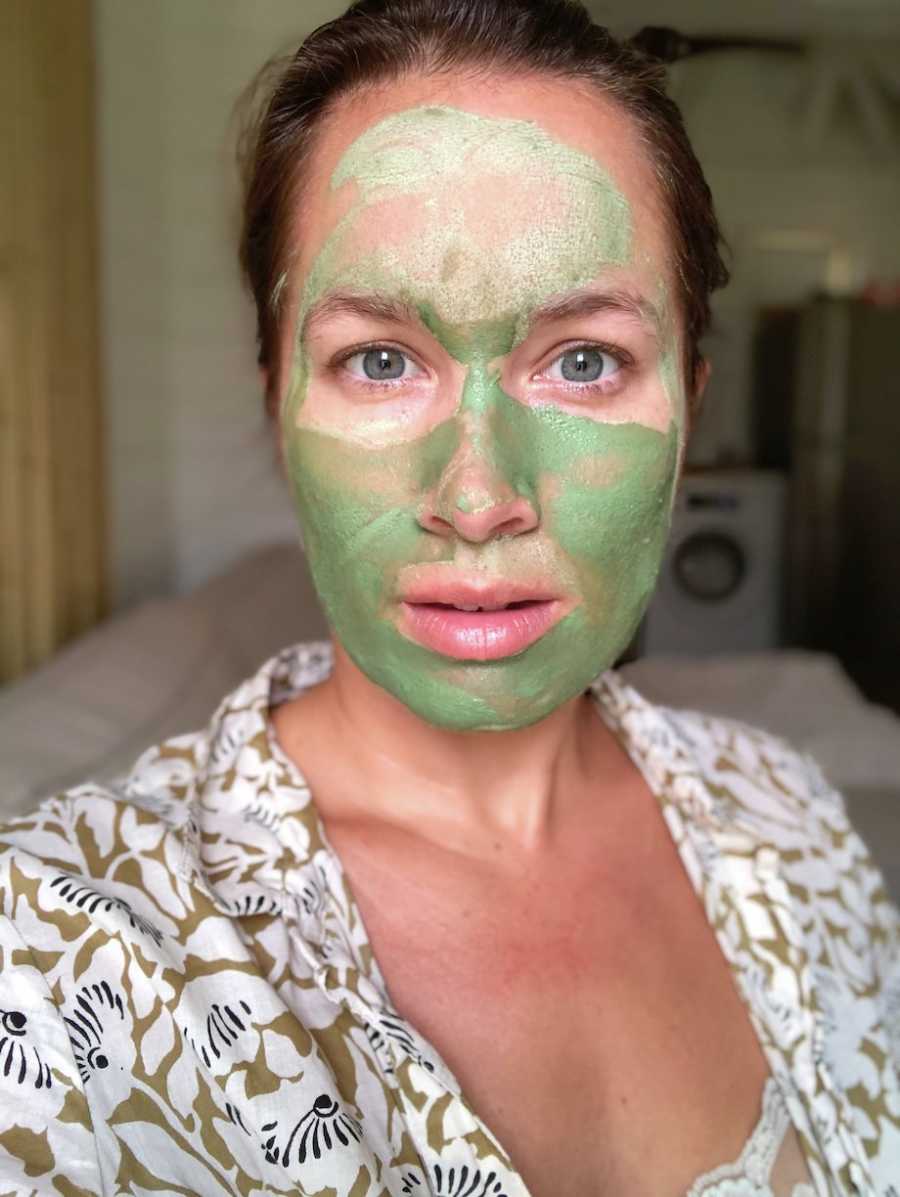 At home, things weren't any easier. At nineteen, I was living with my boyfriend, trying desperately to keep my skin concealed from him 24/7. It was exhausting. It was around this time I experienced hysterical paranoia at school. I always assumed people were laughing at me as I walked by, or that I was the subject of their whispers but this was something else. I was having panic attacks. And it didn't take long for my irrational behavior to start affecting our relationship. I couldn't explain to him why I couldn't just come out of the bathroom when he asked, why he HAD to keep the light off, or why I didn't want to go out with his friends. He wouldn't have understood. Or would he? I regret not giving him the chance…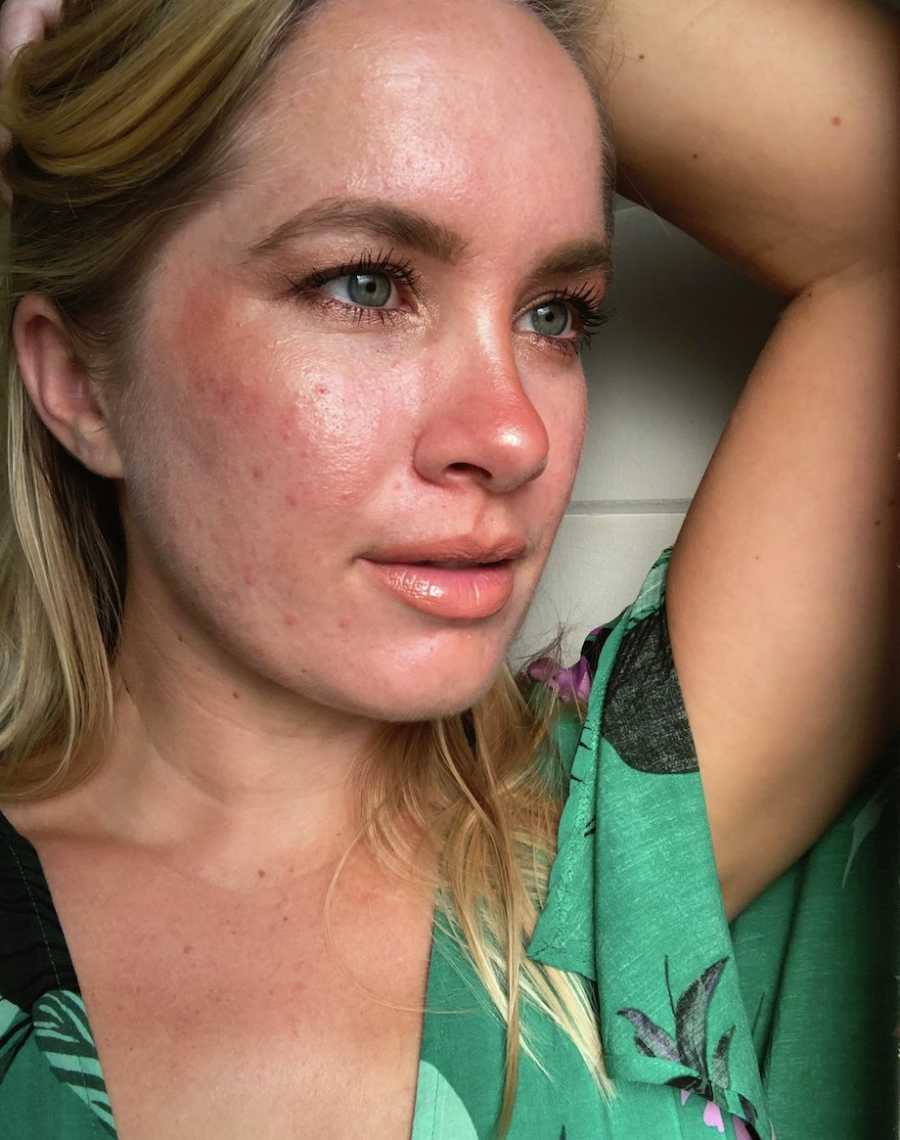 I felt ashamed about the way acne dictated my life. It was a burden and it took all of my energy to put on makeup and pretend I was okay just to get through each working day. I literally don't think I would have been able to function had it not been for good makeup! It allowed me to feel normal, pretty, and temporarily happy. So whenever someone suggested to me it was makeup that was making my acne worse, it hurt. To me, makeup was a lifeline.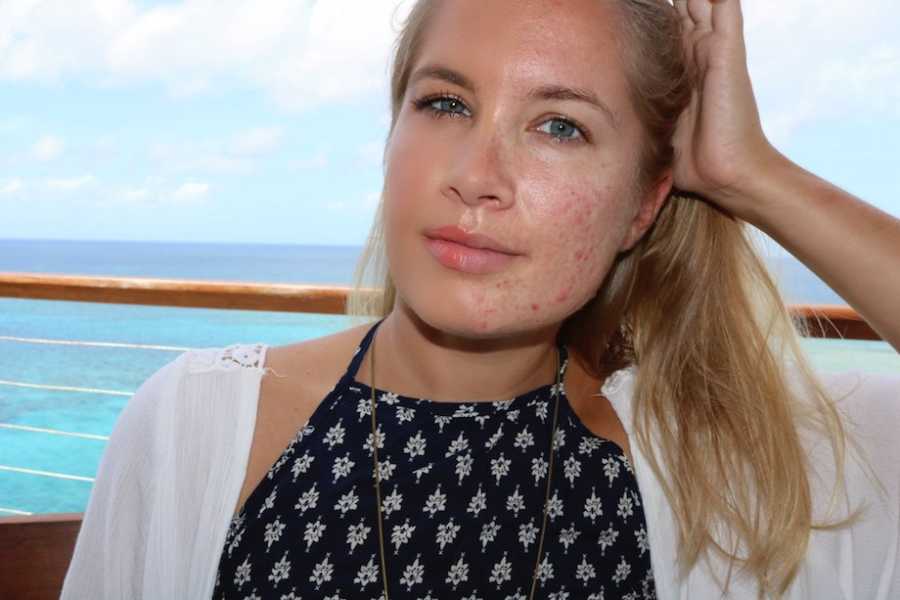 Throughout my time with acne, I was reassured by friends and professionals by the time I reached my twenties, I would have grown out of it. So with each birthday, I clung to the hope by the time the next one came around, I would have clear skin. During my tenth year with acne, I felt like giving up. As a holistic therapist, I'd ruled out taking Isotretinoin on principle. I heard so many negatives stories in the press and after my experience with antibiotics, I was scared about what another drug might do to my body and how long I might have to live with the consequences. I remember thinking I had exhausted all other options. It was this or a life with acne. I told my mother I planned to take this medication. More than anything, I felt like I needed to convince myself it was the right thing to do. After the appointment with my doctor, I received a letter in the mail to say I had been put on the waiting list to see a dermatologist. The bad news was the waiting list was six months long. I knew I couldn't wait. In the grand scheme of things, what was another six months? But the way I was feeling, I needed action! My patience had finally run out. How expensive could a private dermatology appointment really be anyway?!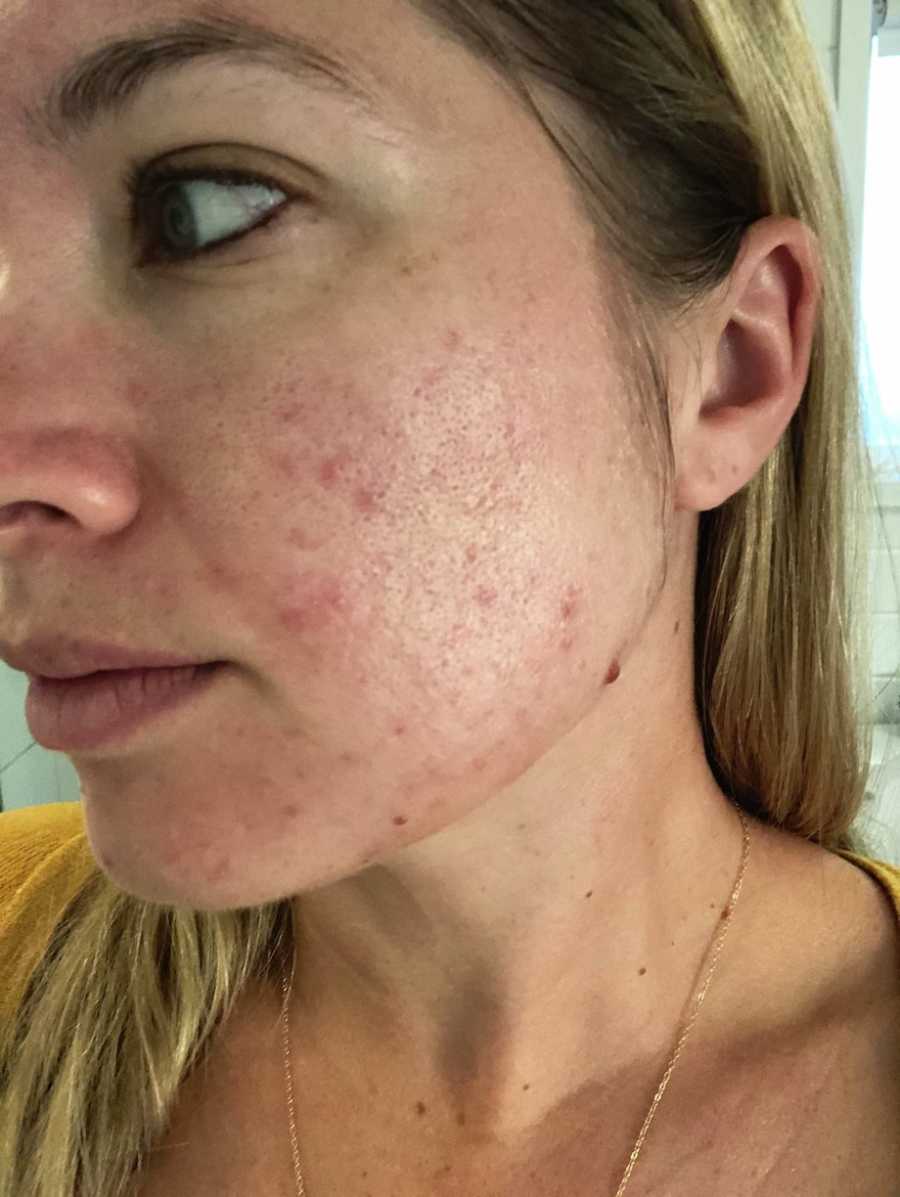 The hardest thing about having doctors' appointments was not wearing makeup. Getting to the car from the house was my biggest obstacle. I was so paranoid my neighbors might see me and I couldn't handle the shocked expression on their faces or the dreaded question: 'Oh Jo, what's happened to your face?' As I sat in the doctor's office, it surprised me that in ten years, I hadn't considered seeing a dermatologist before. It didn't seem so different from my childhood doctor's surgery. I remember looking over at the treatment table noticing a magnifying lamp. I hoped she would look at my skin — finally, I might actually get some answers. I left the appointment room feeling hollow. After a few questions regarding my medical history and a breakdown of the next steps, within fifteen minutes, the $250 consultation was at an end. Although I was pleased she had agreed to prescribe me Isotretinoin, she didn't look closely at my skin. Was it so bad she could see enough from sitting across her desk? As a beauty therapist, we looked under a magnifying light to closely examine skin conditions. I couldn't help feel cheated. I just wanted someone to look at my skin properly and see me as an individual — not just another person with acne!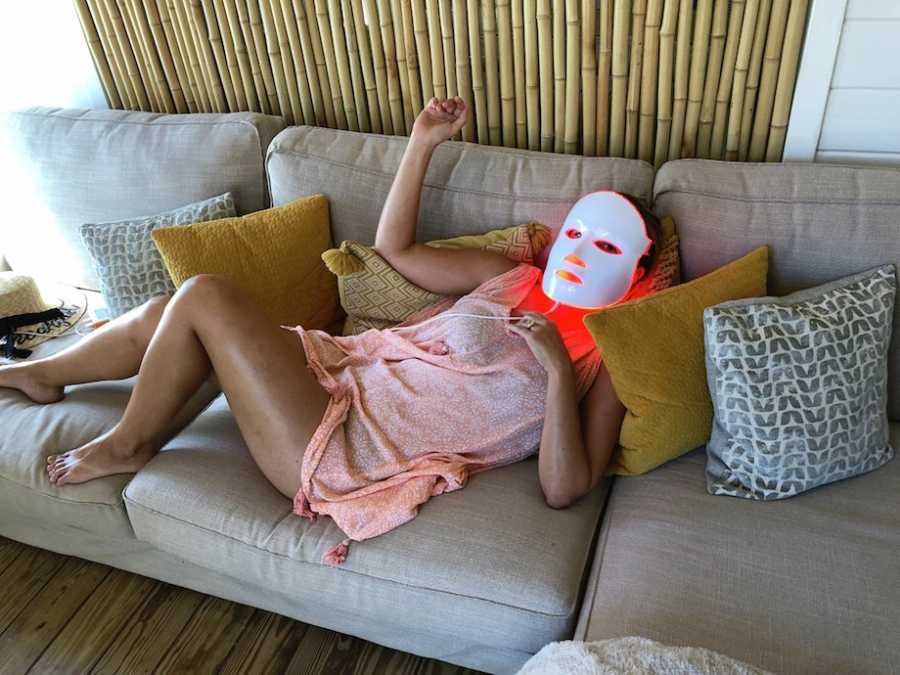 Before I could start the medication, I needed to have a series of blood tests to evaluate my liver function and to check my cholesterol levels. Unfortunately, due to high levels of low-density lipoprotein, I couldn't start Isotretinoin until that was significantly reduced, which I achieved with a few dietary changes after a few weeks. After another round of $500 blood tests, I was finally able to start a nine-month course of Isotretinoin. My liver and cholesterol levels were closely monitored throughout my time on the medication. Within a few months, I started experiencing the common side-effects of the drug. Severely dry lips, muscle fatigue, and a twitchy eye were as bad as it got for me. My pores visibly shrank and by the end of the course, I had the option to request another
appointment if my skin wasn't completely clear. Despite having a few persistent breakouts, I was reluctant to extend the course further. This would do.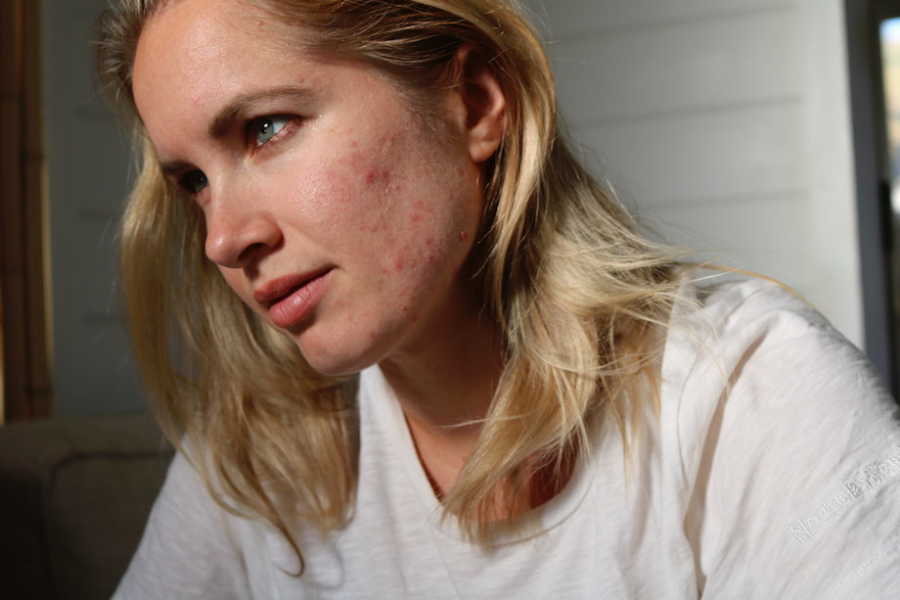 Slowly over the course of a few months, my acne resurfaced. But during my course of Isotretinoin, I'd been working a lot on my mental health. I spent a lot of time on my own and really started to appreciate myself — love myself even. I was still self-conscious and wished I didn't have acne but for now, I could see myself being happy despite acne. A few months later, I was offered the job of a lifetime in the Caribbean. My old acne insecurities reappeared and made me question whether my skin could handle living in a hot climate. What if I couldn't conceal it in the heat? I made a decision then I would not let acne dictate my career choice and within two months, I had relocated to The British Virgin Islands. A few short weeks later, I met my husband, Chris. For the first two years of our relationship, I concealed my skin from Chris, adopting the same tricks I had used to hide my acne in previous relationships. He had no idea…
To Chris, I was the most beautiful woman in the world. Cute, but it was a lot of pressure to live up to! After two years, the same acne insecurity shaped cracks started to show in our relationship. It was make-or-break. Be honest with Chris and show him all of me, or let acne ruin another relationship. I chose Chris. At the end of 2017, at twenty-eight and determined to enter my thirties with clear skin, I dedicated my time to discover the cause of my breakouts. It felt crazy that up until this point, I had never considered where my acne came from. I decided to document my progress and created a blog: Beautiful by Breakfast. Within a few weeks, I posted a picture of myself on social media exposing my acne for the first time. With one click, years of anxiety washed away and I felt like I was no longer living a lie. This was the REAL me!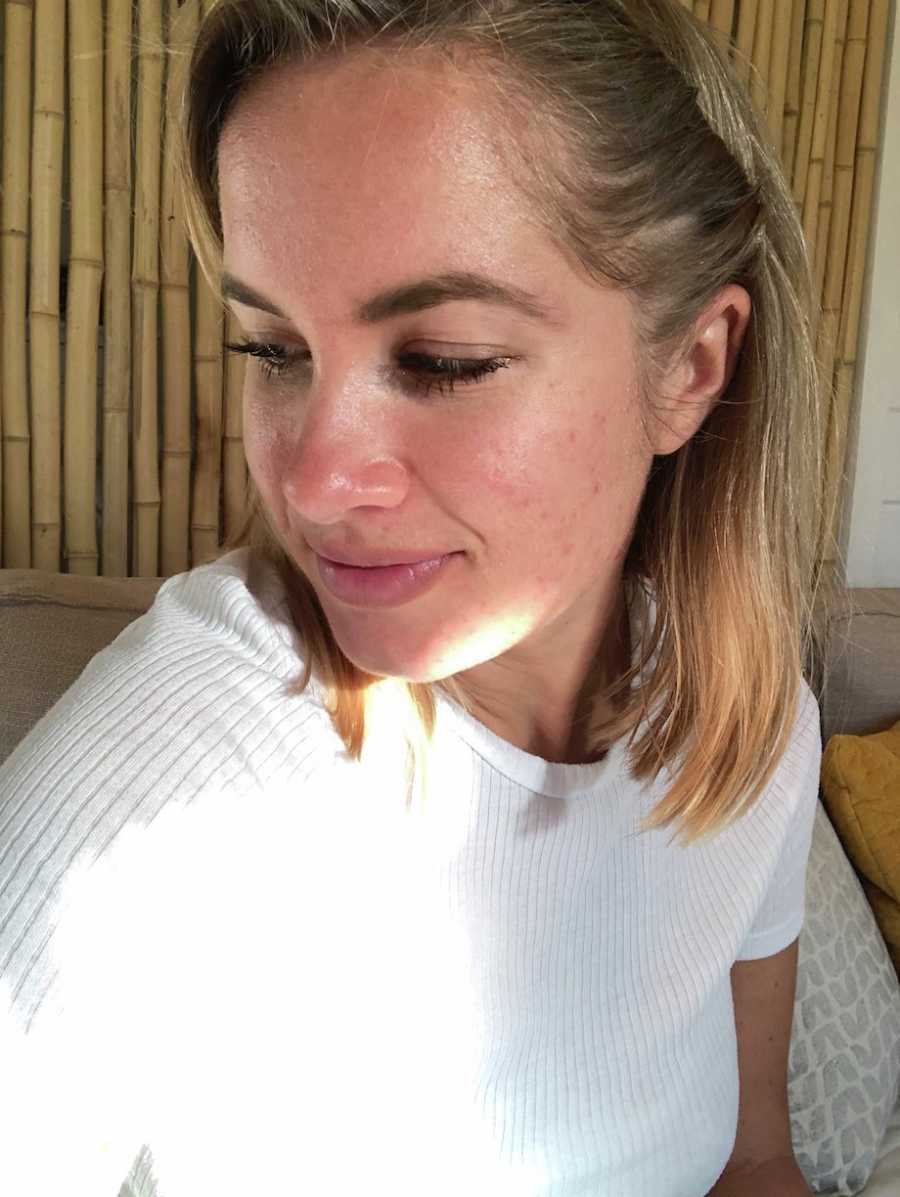 Throughout my story, you may have noticed I describe acne as 'dictating my life.' But something I have realized quite recently is it was never a skin condition that held me back. It was a mental health condition. Acne didn't stop me from socializing, anxiety did. Acne didn't stop me from answering a knock at the door, anxiety did. Acne didn't make me cry into my pillow every night, depression did. Happiness was not absent in my life because of acne, I had an untreated mental health condition. Today, I can see how much my mental health prevented me from making physical progress with my skin. Now I question why psychological support isn't offered automatically alongside traditional acne treatment.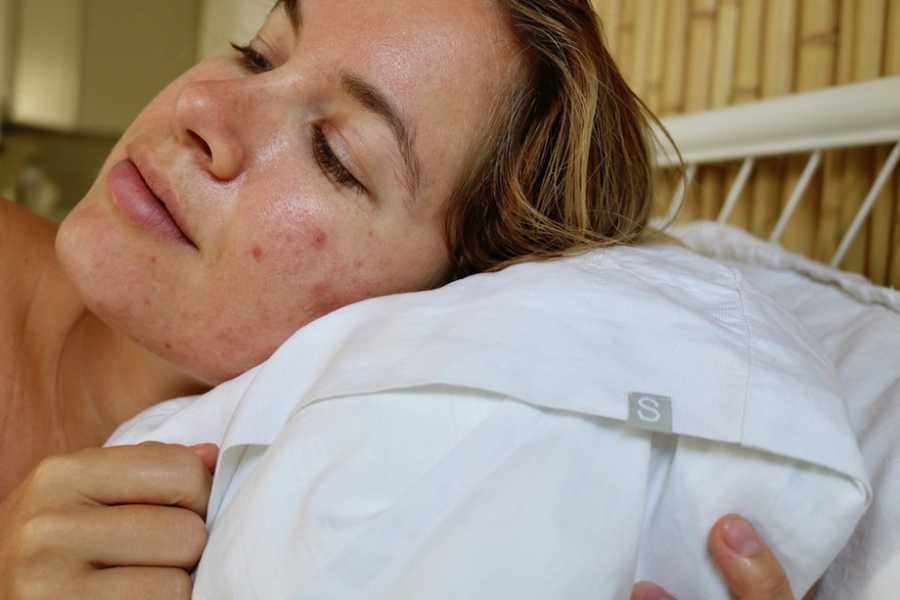 I'm often asked across my social media platforms for the cure to acne. There are so many different reasons why someone might break out, it's impossible to give one piece of skincare advice that will work for everyone. So instead, I answer those questions with the only thing, in my opinion, is the most effective for long-lasting results. Love. Because nothing good can happen if hate is your motivation."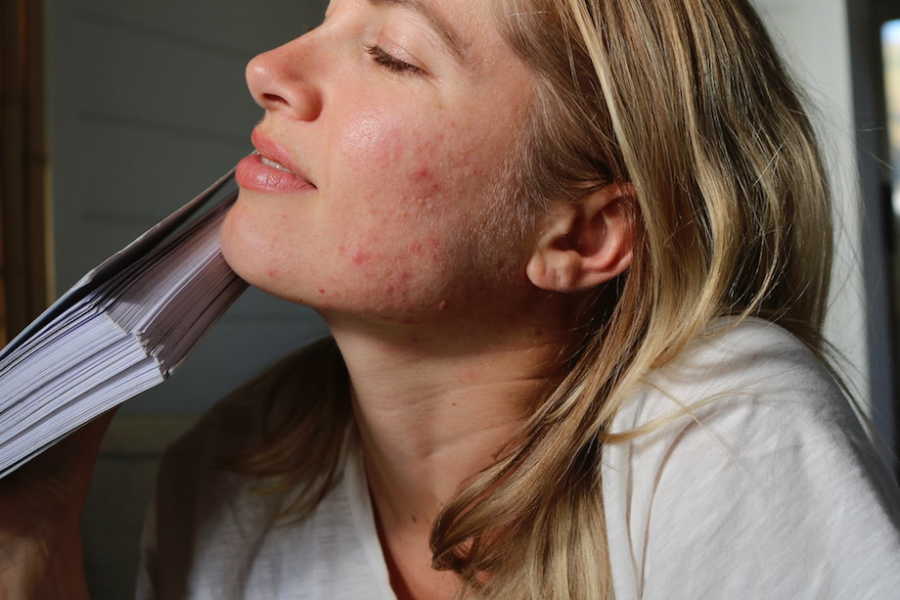 This story was submitted to Love What Matters by Joanna Kenny from England. You can follow their journey on Instagram and Facebook. Do you have a similar experience? We'd like to hear your important journey. Submit your own story here. Be sure to subscribe to our free email newsletter for our best stories, and YouTube for our best videos.
Read more inspiring stories like this:
'I'm 10 years older, and 20 pounds heavier. I carry tweezers in my car to pluck chin hairs. I still have acne. And I refuse to apologize for it.'
'I couldn't hide the huge bumps on my face. I felt hideous. I couldn't even look at myself in the mirror. I genuinely HATED what I saw.'
Spread beauty and strength for others. SHARE this story on Facebook with family and friends.