"Our biological mother was on crack while she was pregnant with us and didn't go to the doctor until she went into labor. In fact, she didn't even know she was pregnant with twins. I came out first, and soon after the doctors discovered another baby, my brother Tavon, stuck under her rib cage.
We weighed about 2 pounds each. They said we were so small we could've fit in a shoebox together, and we came back positive for crack.
DSS immediately got involved and prevented our mom from taking us home. We were in foster care until we were 2 years old while our biological family fought to get us back, but instead, we were adopted by the Woods family.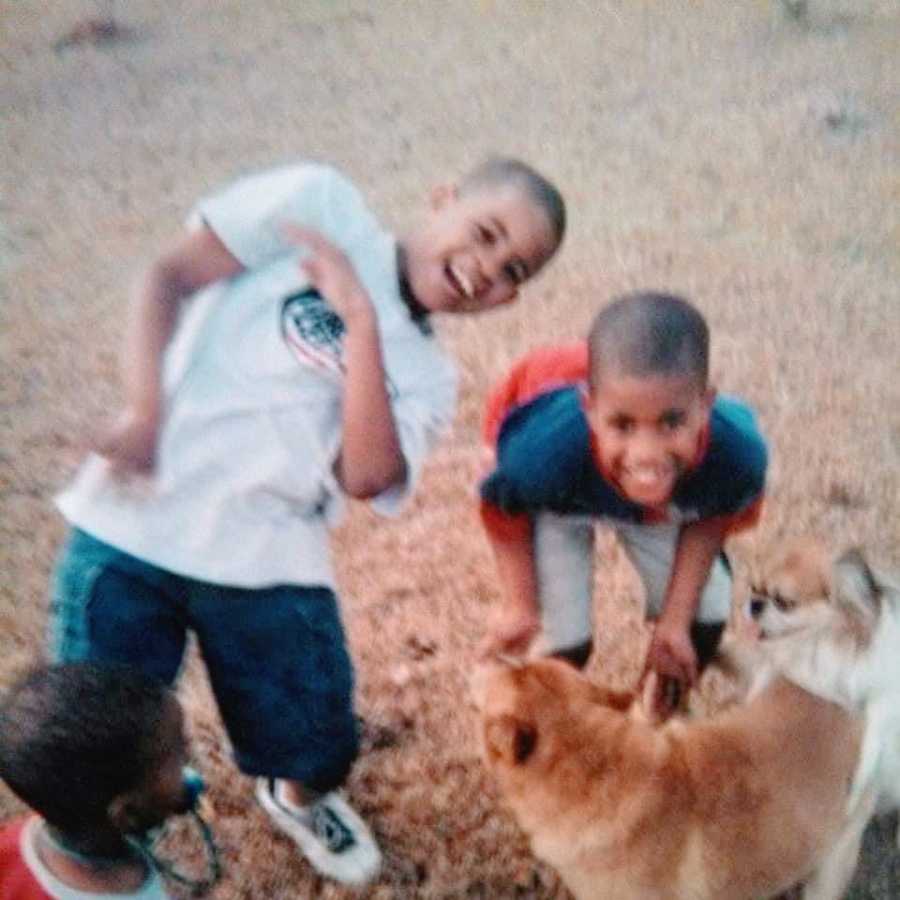 A lot of people think adoption is a happy ending for kids in foster care, but that's not always the case. We had a very difficult childhood with our adoptive family. We got physically and verbally abused, we were never given a voice, and they never once told us they loved us. It felt like we were just a paycheck, but we were too young and afraid to tell anyone what was happening at home.
We had so many unanswered questions. We made up a story that our mom was white and lived in Alaska, but we had no idea who we were or where we came from, what our biological family was like. We didn't even know much about our adoptive family.
I attempted suicide many times; I didn't want to live anymore because of how we were being treated, but I was never able to go through with it because I didn't want to leave my brother alone with them. By 11 years old, we were smoking and drinking, and by 18, we were selling drugs. We were still dealing with so much unresolved hurt, so we did anything we could to try to cover up the pain, including reckless smoking, drinking, sex, etc.
In 2016, our little brother got shot and killed. He was only 17 years old. We were devastated and wanted to start fresh, so we moved to Georgia, but we ended up getting involved in the gangs there. We saw people get shot in front of us. There were times we got guns drawn on us. We could've lost our lives. One day our brother-in-law and sister came to see us and asked us if we wanted to go to church. We were just about to go smoke, but we decided to go with them.
Everything changed for us when we encountered God. We had always wanted to do good, but we never had direction. God gave us that direction and transformed our lives. We've learned He loves us more than any person ever could and fills the holes we've had in our hearts for so long, and He has also brought people into our lives who choose to call us family.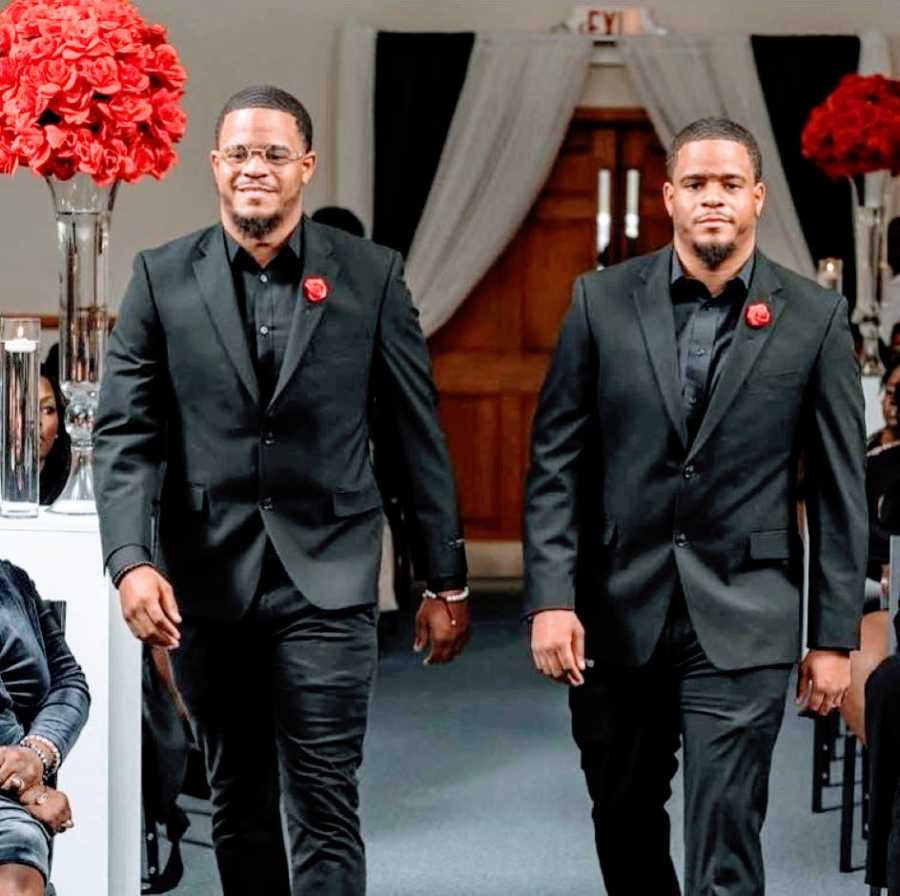 After walking away from the street life, I worked a bunch of different jobs. Most recently I was working at a dealership, and as I was selling a car to the Wilkinson family, I told them my story. It brought them to tears and we had an instant connection, kind of like the one I had dreamed of having with my biological family.
For my birthday, they took me out to dinner, and from that day forward they adopted me into their family. I spend holidays with them, and I know my kids will never be short on family with them around. It was very emotional to me because they gave me love that I've never received, and often we think because of the color of our skin, we're supposed to be separate, but I'm blessed to have them in my life.
In them, I've gained a mom and dad, brothers and sisters, and a niece. I've gained the white family I made up as a confused child. It goes to show: color doesn't make you family, and neither does blood. Love makes you family.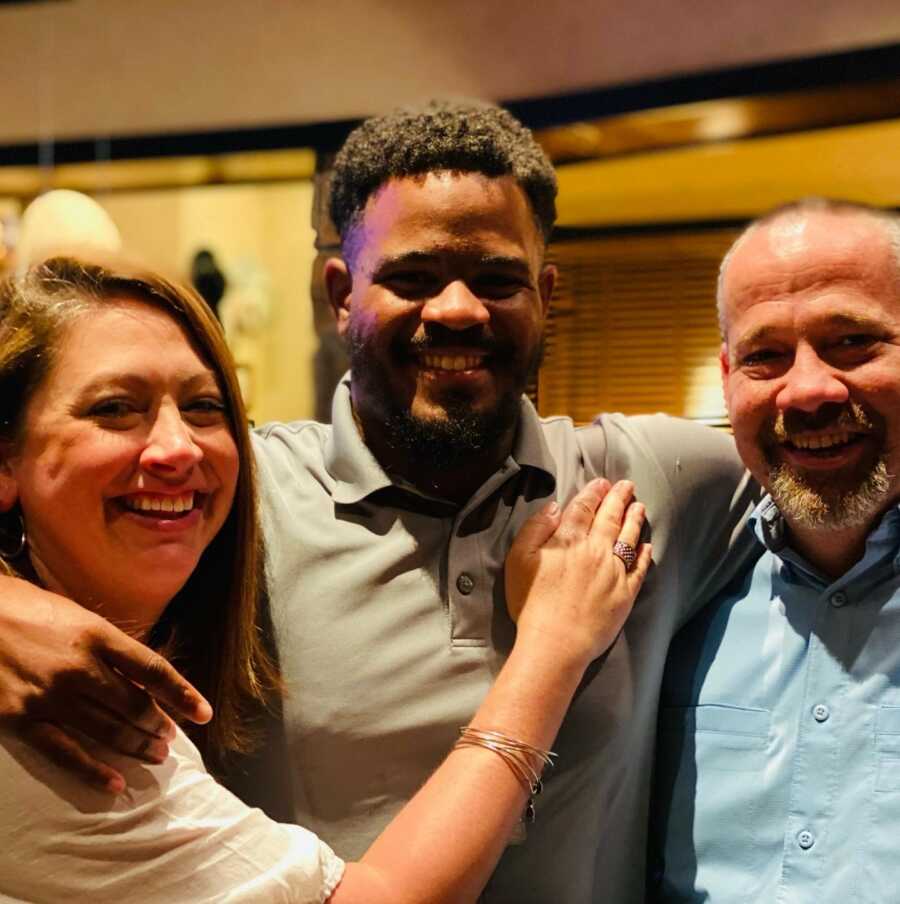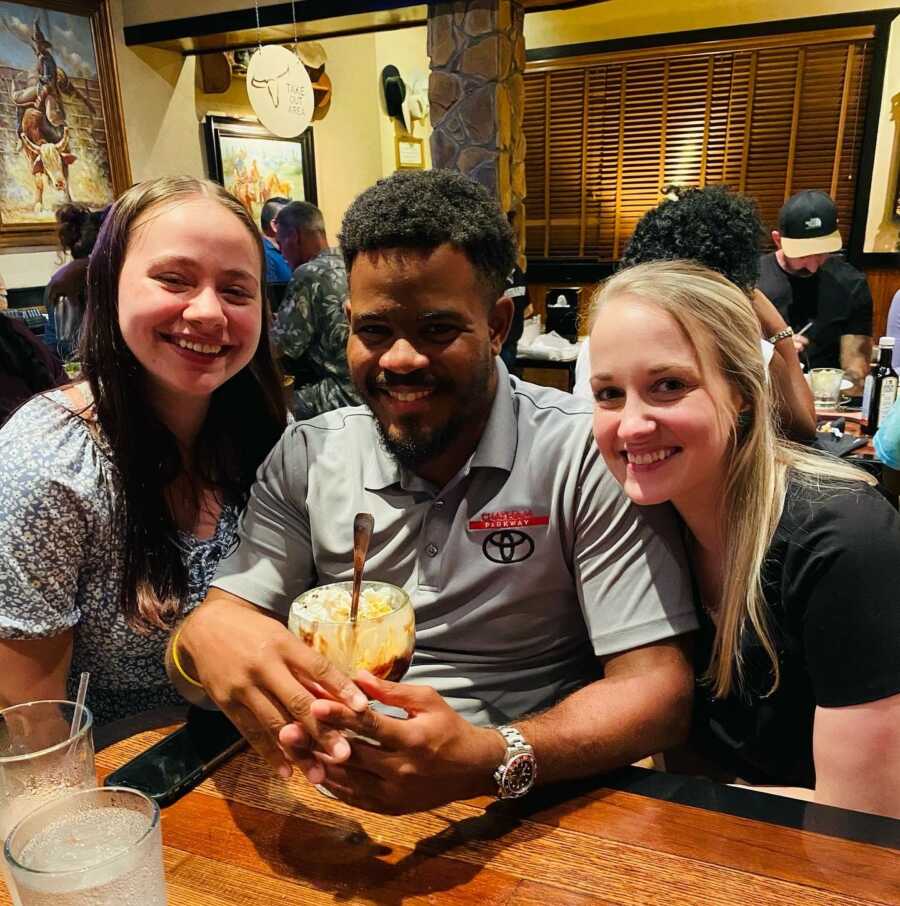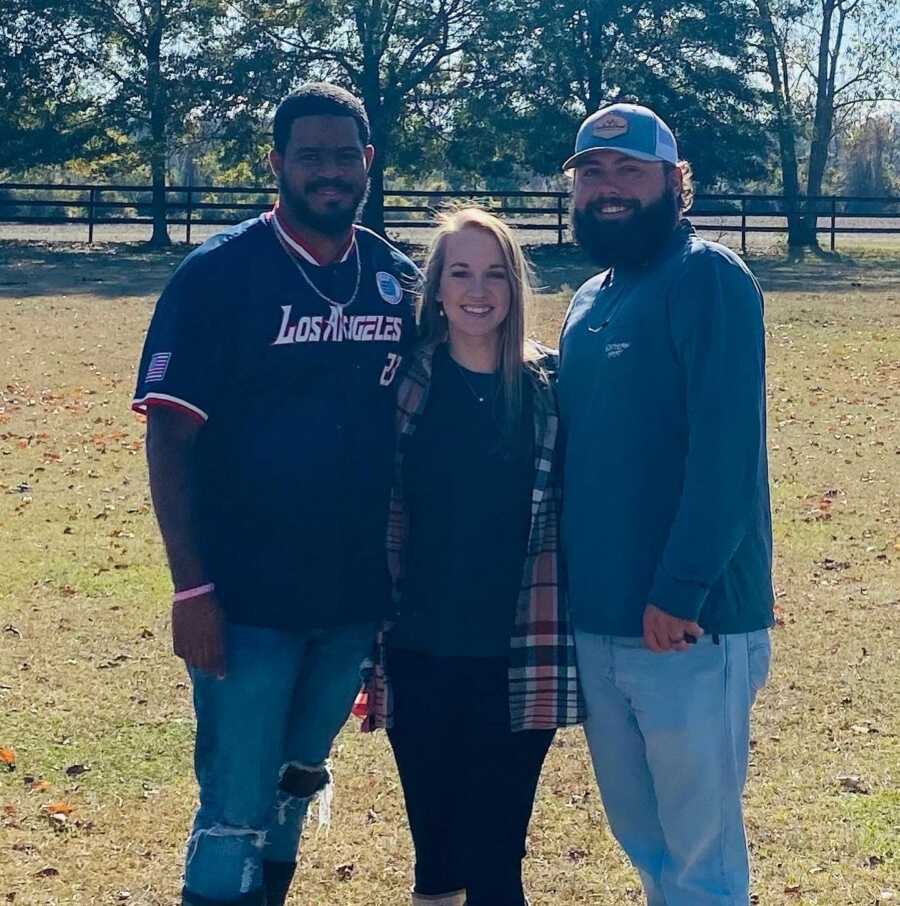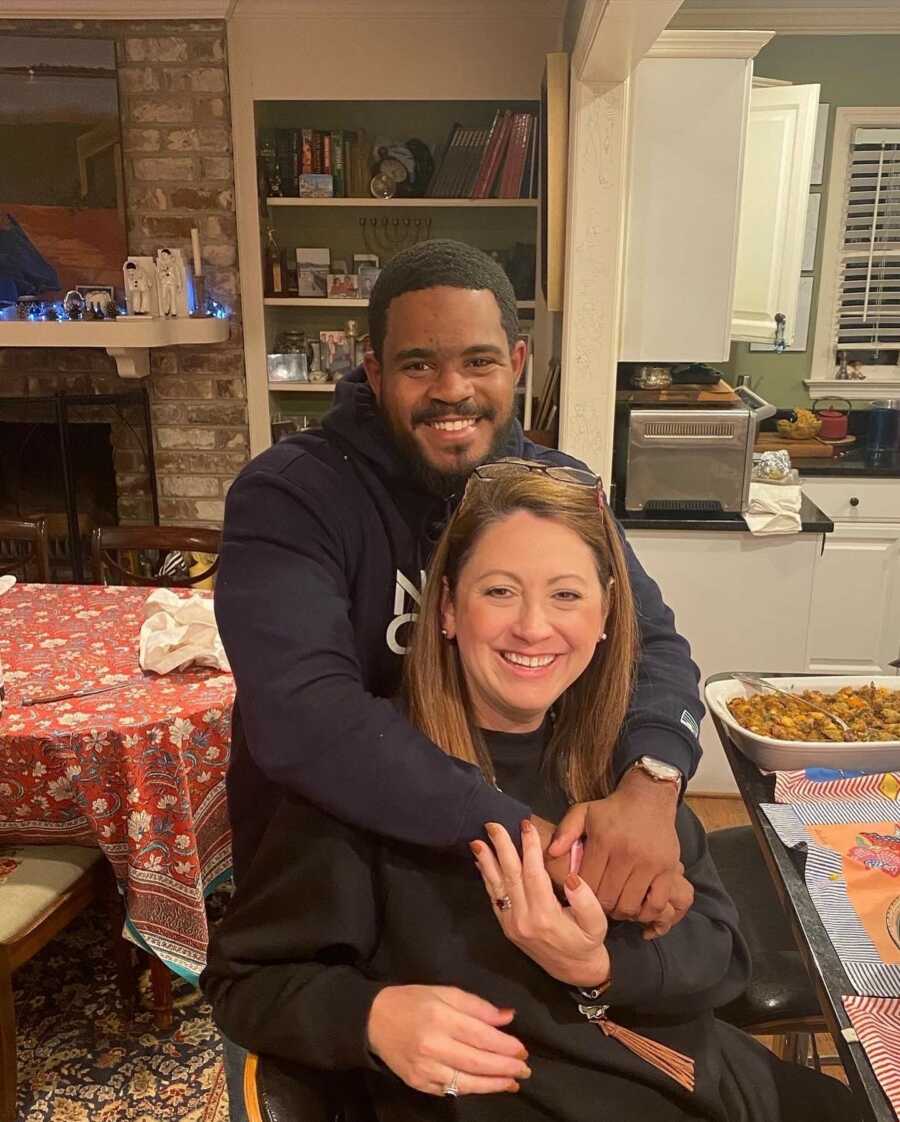 Now I can see that God gave us our story as a gift so we can give hope to children going through what we went through. I like to say, 'I used to sell dope, now I sell hope.' We made it out the other side of so much hurt and pain, so many questions not knowing who we were. Now we know who we are–beloved sons of the King–and He wants all children in foster care who are suffering, feeling unloved and unwanted, to know that that's who they are too.
Growing up without a family means you have no one to advocate for you, no one to help you navigate a cruel world, no one to care if you're getting raped, abused, neglected, or even beaten to death–that's why so many children in foster care end up trafficked, incarcerated, or dead. It also means that when you're an adult, you might not have anywhere to go for holidays, no one to be there at your wedding or cheer you on through life. It means your babies don't have grandparents. No one ages out of needing the love of a family.
My brother Tavon and I are fighting to be the voice for these powerless kids. Our mission is to build the biggest facility in the world for kids in the system and give them the loving family they've never had–to give them a place where they can just be kids. We refuse to sit by and do nothing while children are suffering and facing the deadly failures of this system. There is hope for a better future for them, and by any righteous means necessary, we will bring them that hope."
Read Davon's first story with Love What Matters here.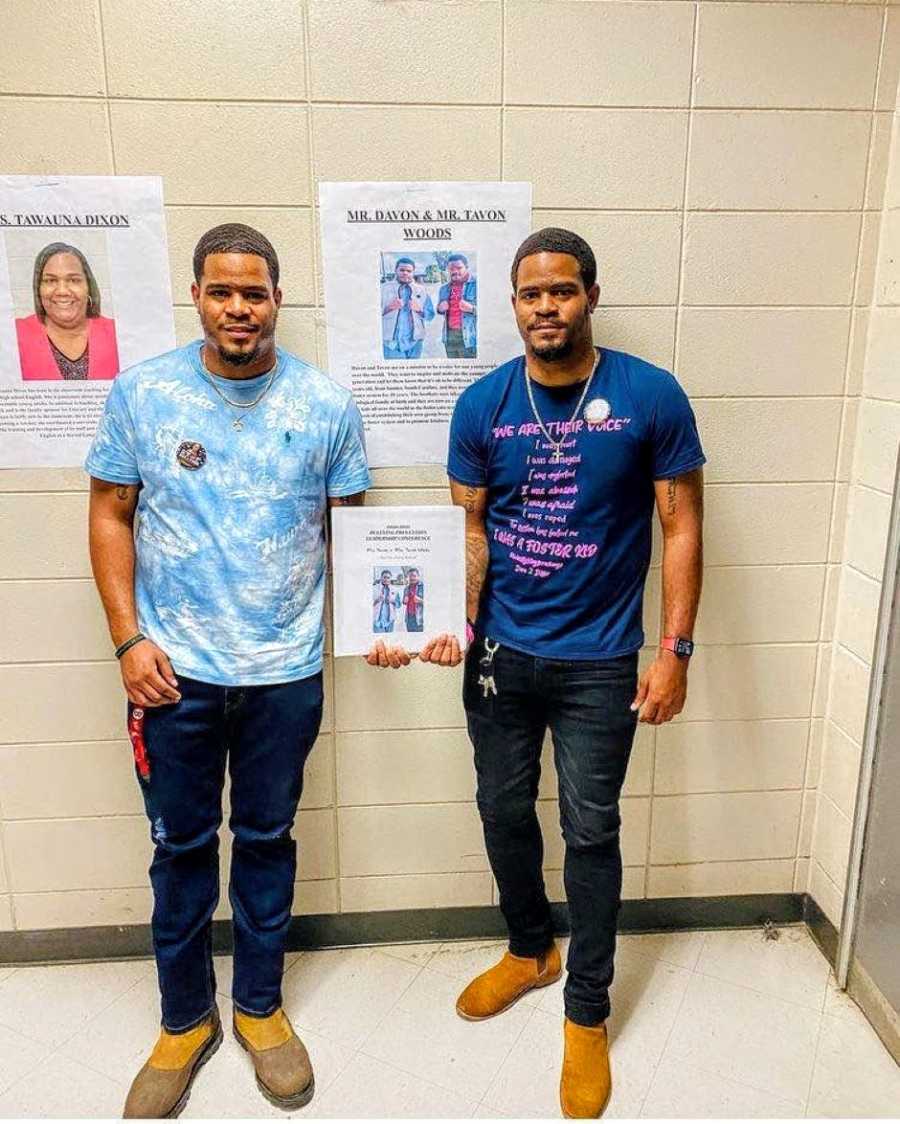 This story was submitted to Love What Matters by Davon Woods. You can follow his journey on Instagram, Facebook, and TikTok Submit your own story here, and be sure to subscribe to our free email newsletter for our best stories, and YouTube for our best videos.
Read more of Davon's story here:
'Weighing just 2 pounds, we tested positive for crack cocaine.': Twins adopted by abusive family overcome childhood trauma to advocate for kids in 'broken' foster care system
Read more stories like this here:
'At 11, his adoptive parents abandoned him at a hospital, never to return. 'Mr. Peter, can I call you my Dad?' I began to cry uncontrollably.': Single dad adopts 11-year-old boy from foster care after biological, adoptive family abandon him
'Our doctor suggested IVF. Everyone around me was doing it. But God called us here.': After infertility, couple pursue embryo adoption
'Nobody loves me. Not even my mom.' He sobs, his belongings in a trash bag for the next foster home.': Social worker shares heartbreaking story of boy stuck in 'broken' foster care system
Help us show compassion is contagious. SHARE this beautiful story on Facebook with friends and family.