Adoption Journey
"My story about finding my birth parents probably would begin when I was 8 years old. I was told by a family friend that I was adopted by my parents, and I ran home upset and crying. As a child we always want to fit in with everyone at school because we look for acceptance and I always knew my family was different. My parents were older compared to everyone else I was friends with. I got home and asked my mom with tears running down my face and she denied it. I know at the time she did it because I was young, and she was trying to protect me since I probably at that point wouldn't fully understand what adoption meant.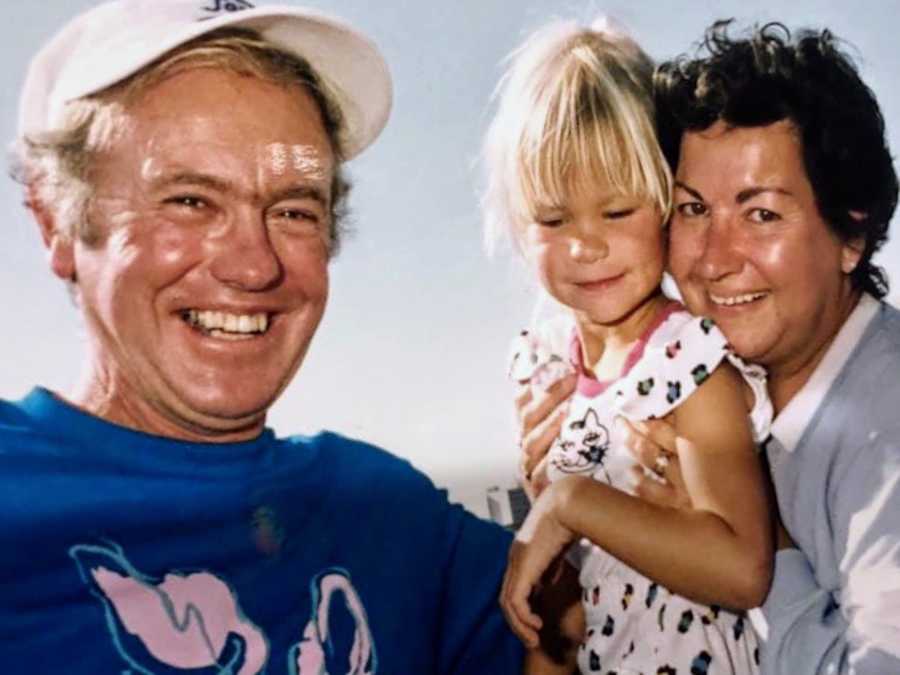 I was probably a teenager when she finally let me know I was adopted and told me the truth. I lived all these years always kind of curious about my biological parents, but I never wanted to hurt or disappoint my parents who raised me because they were My Mom and Dad. (Lori & Tom Geary) They were the ones who were there through every sickness, every bad grade and all my accomplishments. I always had in my mind that if I never knew my biological parents it wouldn't matter to me because I was good with the fact, I had my mom and dad. Everyone who asked me if I was ever curious, I would tell them the same thing. My ex-husband used to tell me I should look, I refused. I just had no interest to even try. This went on for years all through my 20's and even after I turned 30.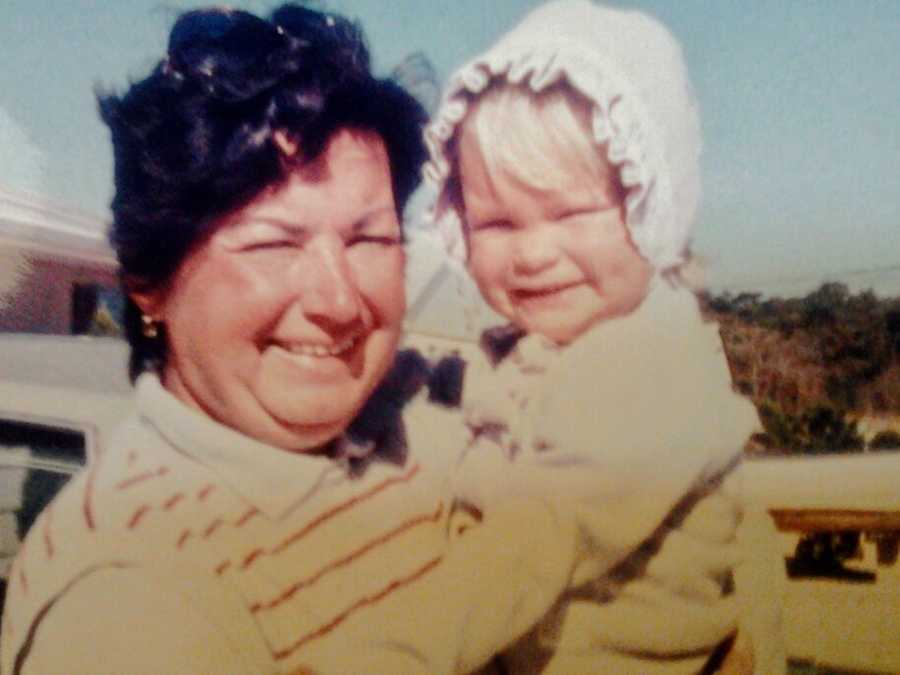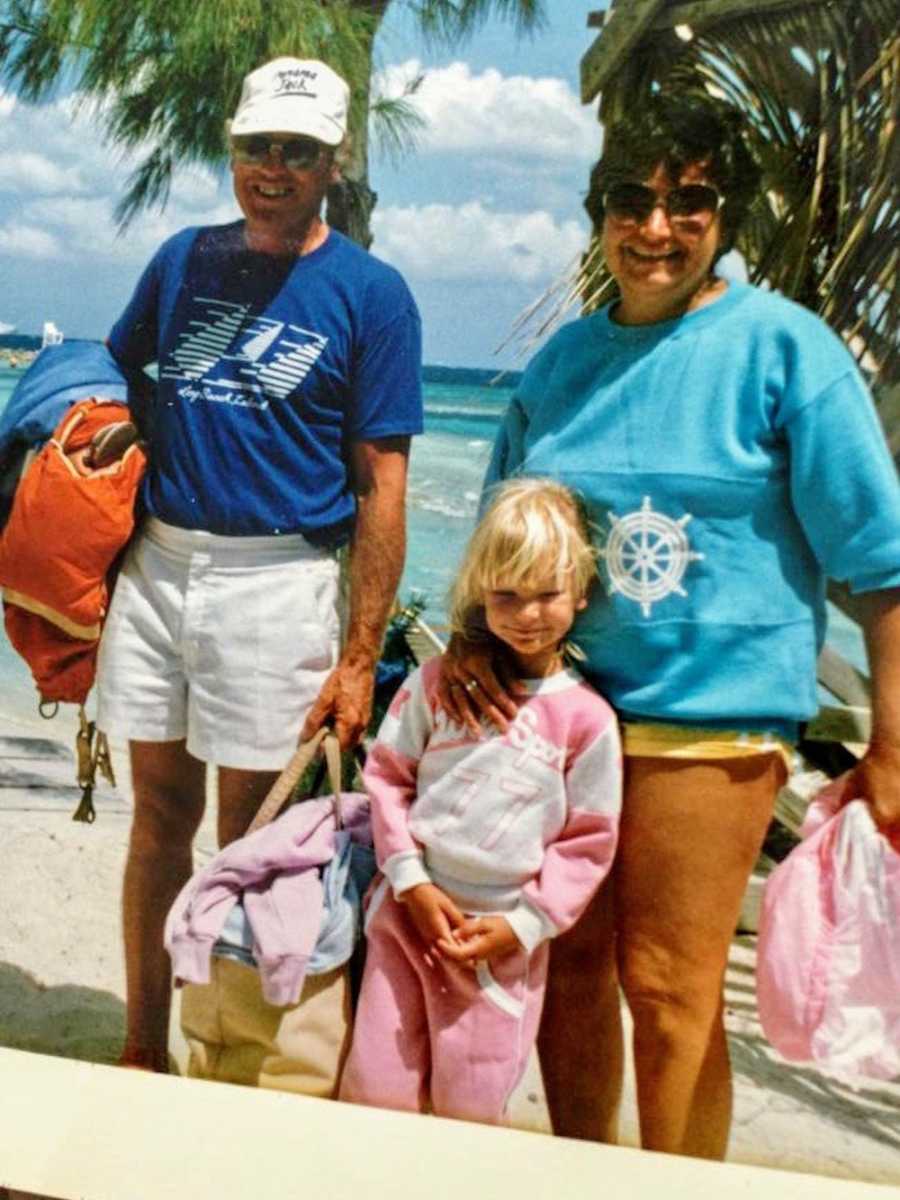 Curious About Birth Parents
Then one day it happened. My oldest daughter Ryleigh who is now 11 had a doctor's appointment for some dental work and at the doctors they started asking medical history. I always with all three of my kids could always only give their father Rich's information from his side because I knew zero about mine. The doctor asked me and for the millionth time in my life I stated, 'I don't know, I was adopted.' We left there that day and my daughter was curious about me being adopted so we talked a little bit more in detail and the subject got dropped. Now we fast forward months later and she's visiting her father for the summer because we share custody and they spend their summers with him cause of the distance we have between where we live. I get text from their stepmother at the time telling me that Ryleigh was talking to her about my adoption and asking more questions because she had recently done a DNA test from Ancestry.com and learned about all her nationalities in detail. Ryleigh was very interested in this and while they had no problems with getting her a DNA test to do, they didn't want to uncover anything I didn't know about yet. It was the nice decent thing to do and I agreed maybe at some point I would investigate doing my own DNA test, but I made no promises as to when it would take place.
Losing Dad To Cancer
My Dad (Tom) got diagnosed with cancer in 2014 and went through years of chemo treatment and fought his hardest fight. He is and always will be my hero.  I lost him March 9th of this year. I was married for my second time March 17th this year. My husband Dan and I tried to get our ceremony done before I lost my Dad but the last few weeks of his life, he rapidly declined fast and he missed it by a week. Losing him has been the hardest thing I have experienced and as the time goes on it does get easier, but I still miss him in waves.
After I lost him, the subject got brought up again about my nationalities and also, I got more curious about health history. I had been diagnosed with some things they claimed were hereditary and I would always have to keep it a mystery. After watching my father go through his cancer battle, I felt like it was unfair to do that to my children. I went and talked to my friend Sam who has been very into geology for a while now. She loves to do research as a hobby we sat and talked a while and she got me interested in doing my DNA solely to know my real nationalities and where I came from.
Well, I finally decided to get the kit. Dan got me it for 4th of July when they had a sale. It came, I immediately did it and sent it back so I wouldn't forget and then I waited. I would get random text updates from them that they received it and that they were analyzing it. Finally, the end of July while standing in the middle of my workday my phone went off saying my results were updated, I immediately clicked the link and went to see the results and I was shocked at what I found.
Shocking DNA Results
Not only did I find out my true nationalities, there on my screen was my biological fathers name, and It said it was a parent/child match. I couldn't believe it was even true. I called my friend Sam and told her what happened and what it said and asked her how accurate it could be. She let me know that it's very accurate and I sent her my login information on Ancestry just so she could login and confirm. She did and within minutes I got a text from her telling me that yes, this man was my father.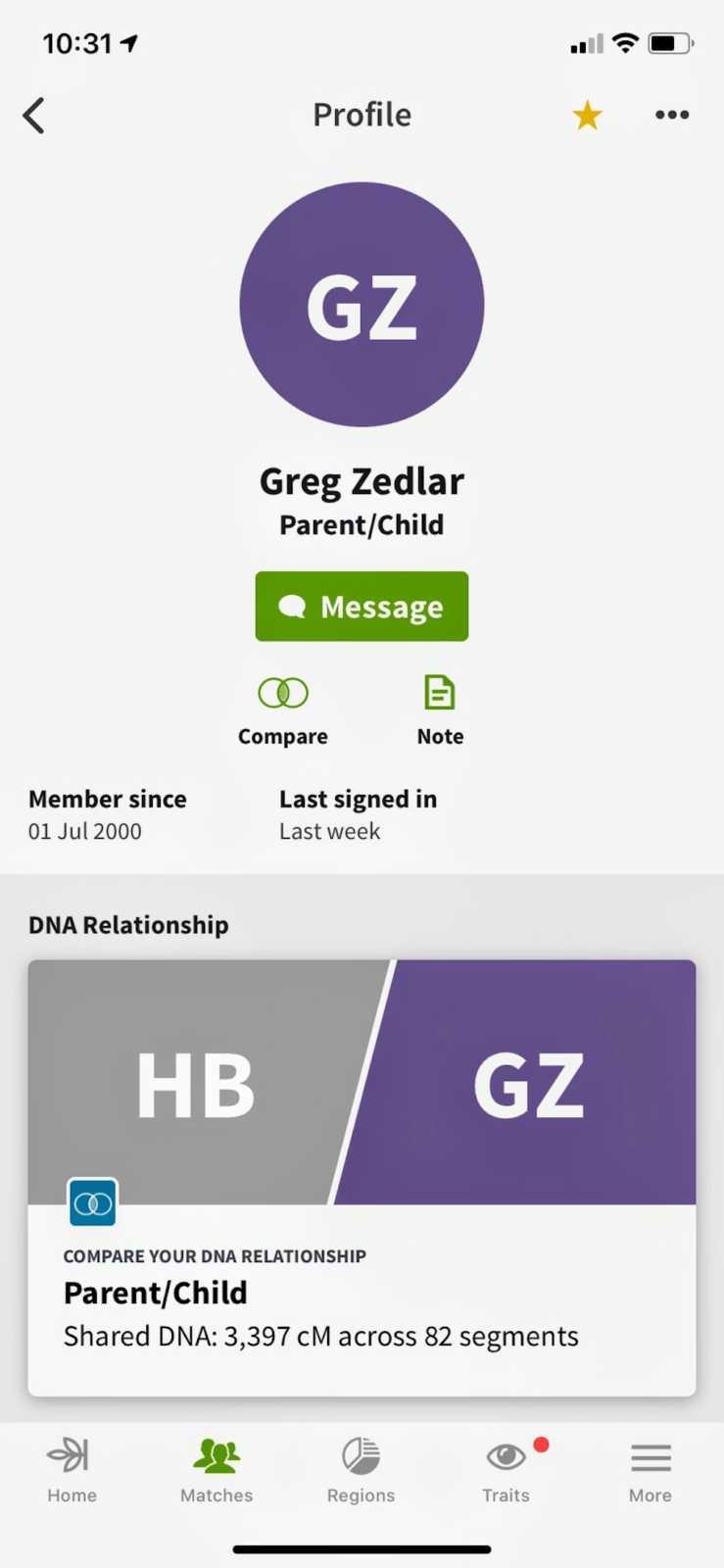 So now what? The emotional feeling of being overwhelmed is an understatement of what I felt. I didn't know what to do with it, do I reach out? Do I pretend I never saw it and go on with life? Do I think about it for a while? I am an impulsive person so waiting for anything is nearly impossible when it comes to me.
I showed a few of my close friends what I had discovered and they all immedialty went to Facebook and social media looking for him. My friend Mike found his profile sent me a screenshot and said this is definitely your dad you look just like him. I honestly couldn't see it at first, at all. I found out he had to other children so now I went from any only child to having a potential brother and sister if and when I decided to contact him.
Reaching Out To Birth Family
I waited a few weeks, and finally one night my curiosity got the best of me and I sent a message to him on Facebook not even being sure if this was really him, I was just putting a name to a face so there could have been 20 people with the same name in the world and I could have been completely wrong. I waited and checked my messenger here and there, but he never read it. Facebook is funny that way and sometimes messages when you aren't friends with a person don't come through immediate.
After a few weeks of waiting and him never seeing it I decided it was time to take another step. I ended up messaging his daughter and made it seem like I was looking for him for business and work reasons. I didn't want to say the wrong thing because the situation was very fragile. I didn't know if he knew about me, didn't know about me, if he did know if they knew, and I certainly wasn't trying to cause problems between his family. She reached back out to me and gave me his work email and told me that was the best contact. I sent an email to him there with a version of my original message from Facebook and clicked send.
I expected no response, or if I got one it would be a while. I refreshed my email anyways and within minutes I had an email back from him asking if he could call me. My heart was in my throat… Is this really happening? I was so unprepared. What do I say? What do I ask? There is really no script written on how you handle a situation like this.
Meeting My Birth Father
My phone rang and I answered it we exchanged hello's and the next thing he asks is, 'How I found him?', so I went through the whole story on how and why I did. We hung up and he logged into his ancestry and confirmed what I had told him. He called back, and then I sent some pictures to him through email so he could see me. He immediately could see the resemblance. We spent hours that night on the phone just talking about random things, and it wasn't uncomfortable at all. Of course, my first question was, 'Did you know I existed?' I found out he did not, he also wasn't sure who my biological mother was.
In the middle of one of our conversations he asked if he could come out and meet me. I live in New Jersey, and he lives currently in Texas but is from California. I said of course, and he immediately responds with how about this weekend?? Mind you it's late on a Wednesday already and he's decided he's coming in a couple days. I said or probably stuttered …sure. He told me he would look into arrangements and get back to me and he did he made all his travel arrangements and let me know he was coming, with his wife Lisa and my brother Jake. I really couldn't believe this was all happening to me. Is this real life I kept asking myself. Normally things don't go this way in stories like this. Seemed almost too good to be true. I felt like something at the last minute was going to change and he wasn't going to come. It's a huge life changing decision for him to come out and meet me, his other daughter he just found out about a couple days ago.
So now we fast forward to the day they get here, we agreed to meet after I got off work at a local restaurant for dinner with everyone. I got off work that day and my heart was in my throat. In a situation like this you want it all to go perfect. I went home, probably changed what I was wearing four times. I kept looking at myself in the mirror, and thinking what do I say when I meet them? How do I act? Do I hug them? Shake their hands? My mind was like an internet browser with a million tabs open.  Finally, it was time to leave for the restaurant and the drive there felt like it was taking a lifetime. As I got there, I got a text from him saying they were there and getting a table. I walked in with Dan and my daughters and were just looking around trying to spot them before they spotted me, well of course because my mind was running a million miles a minute, I totally walked almost passed Jake when he said, 'Are you heather?' And extended his hand to shake mine and I just reached out and hugged him. It felt like the natural thing to do. He then took me over to meet my dad Greg, and I hugged him as well. I was then introduced to his wife Lisa, and she greeted me with a huge hug. We spent hours talking about lots of things, and probably having one too many drinks.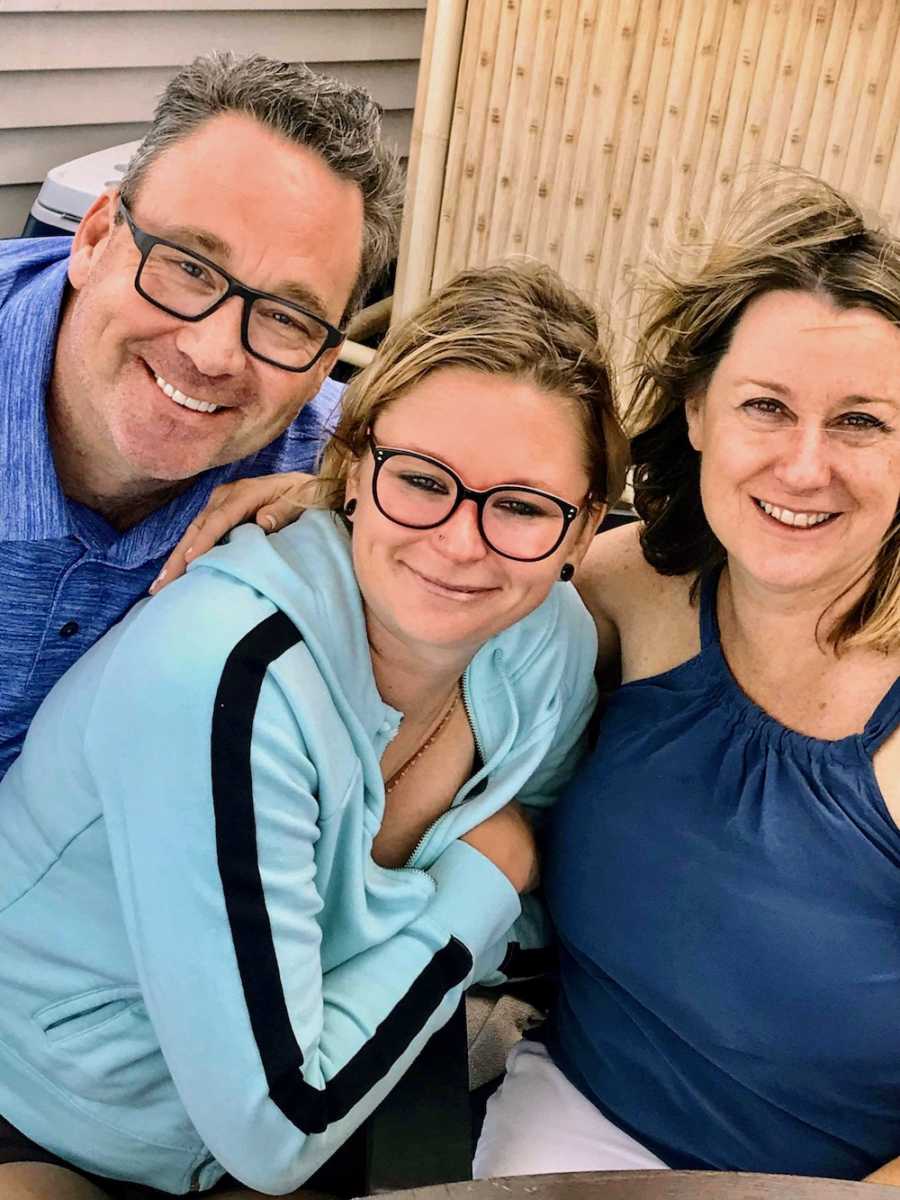 I was still a nervous wreck and in disbelief that this was all really happening. What did this mean now? Was he going to stay in my life or just come meet me and that be it? How do you ask someone that and how do you bring it up in conversation? We ended up spending the whole weekend together. They met a lot of close people who were very important to me. By the end of the weekend it all just felt indescribable. I had so many emotions I couldn't even explain them. He told me when he left that time he would be back, and he has been once since. He will be coming back sometime in December for another visit.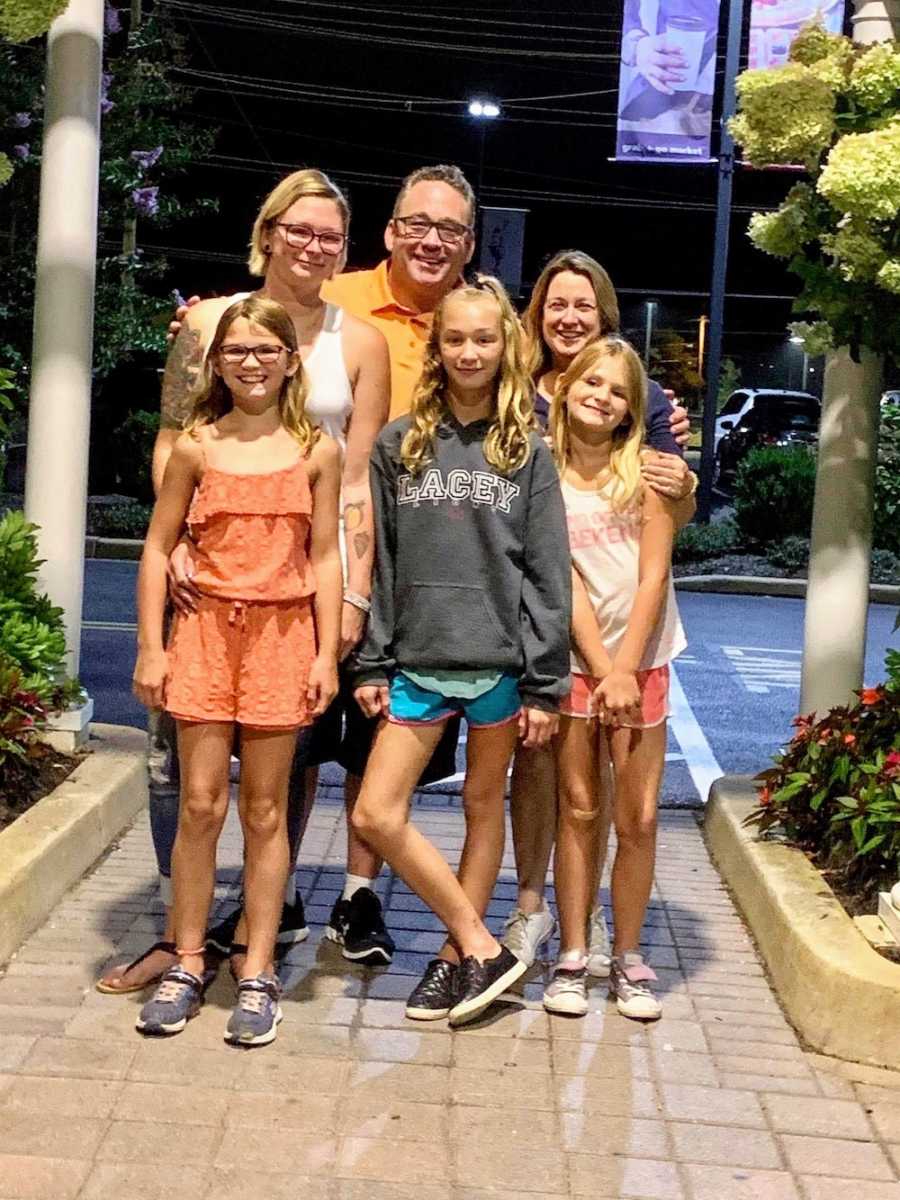 Becoming A Family
We are working on building a relationship and learning more about one another every day. It's just the beginning of this journey but it has been an incredible one this far. He truly is amazing and just watching some of his mannerisms and talking to him about things he likes, and does it make so much sense to why I am who I am as a person. It fills in blanks I never had answers to. It's one of the greatest gifts I ever could have gotten. I never believed this day would come in my life.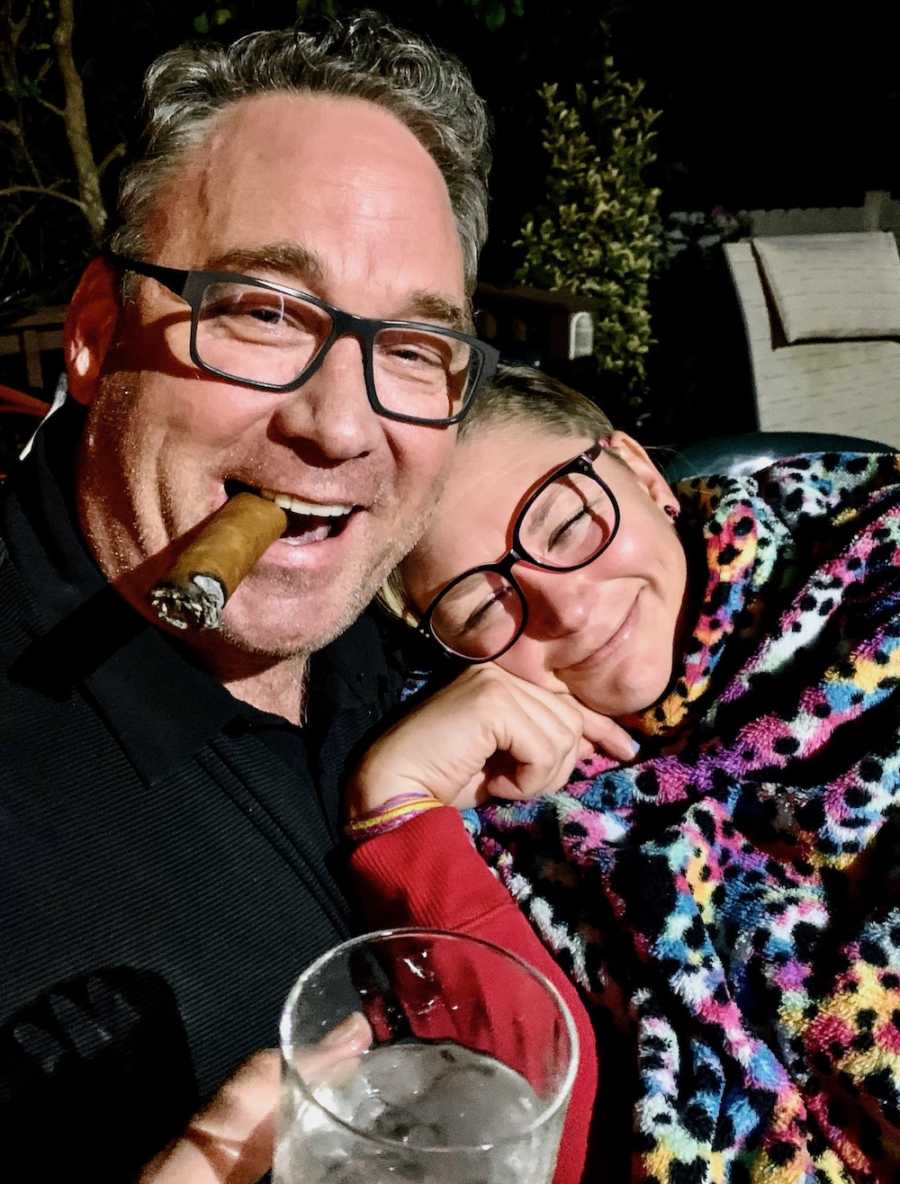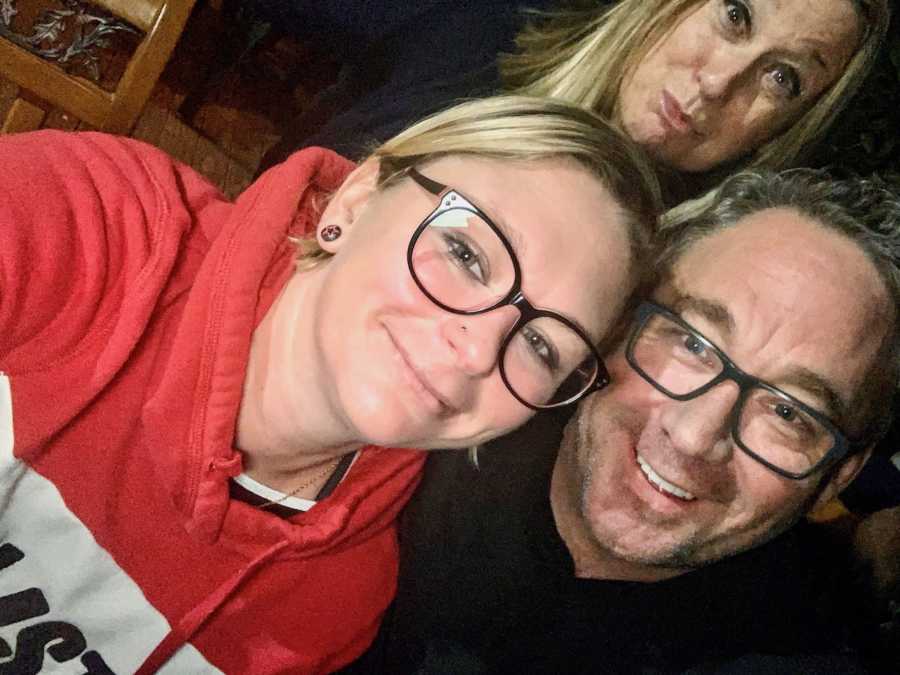 His wife Lisa has been so very accepting and loving towards my children and myself I couldn't be more thankful for her. She made me feel welcome and is truly a sweetheart. This is a lot for anyone to handle especially the person who is married to the man who just found out he was my father. Jake was awesome to meet, and my girls loved him right from the get-go it was almost an instant bond and they talk about him all the time like they have known him their whole lives. Lauren, I haven't had the opportunity to meet yet, but I am hoping someday I will. I have heard nothing but amazing things about her and I hope we will end up building a relationship at some point too. I never had siblings and look forward to the journey of getting to know mine if that's how this story is supposed to go.  I am thankful for every little part they play in our lives and whatever time we do get to spend with them. There's no right or wrong way to handle this situation so we have all just been going with the flow and figuring it out along the way and I don't think there is any better answer than that. I will say the amount of love and acceptance I have experienced in this short time is more than I have ever felt in my life. I truly look forward to all the years to come and the memories we make."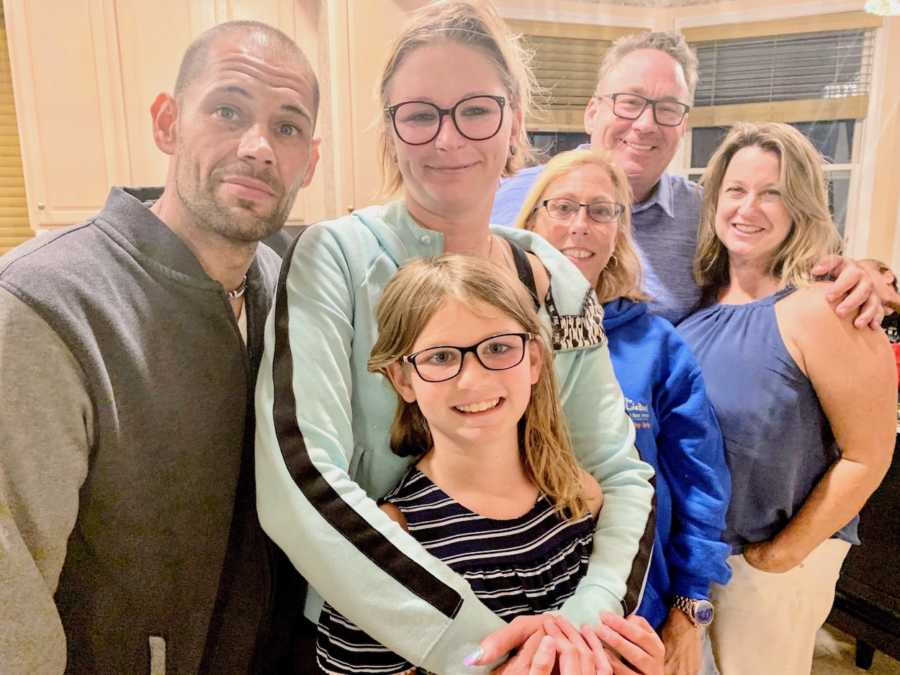 This story was submitted to Love What Matters by Heather Bradley, 36, of New Jersey. Do you have a similar experience? We'd like to hear your important journey. Submit your own story here. Subscribe to Love What Matters on YouTube and never miss our best videos.
Read her father's, Greg, experience here: 
'It's a girl! I have a 35-year-old child. I do not know who the mother is.': Man 'mind blown' after discovering adult daughter he never knew existed, becomes a grandfather overnight
Read more stories like this: 
'Could it be her, after all this time?' I was 19 when I found out I was pregnant. He raised his hands in disbelief.': Birth mom's unexpected reunion with daughter 17 years later
'I got a call from a strange number. I immediately trembled. Inside I was screaming, 'Answer the phone! It's her!' Then came a voice I've waited my whole life to hear. 'Hello, is this Heather?'
Spread beauty and strength for others. SHARE this story on Facebook with family and friends.