Trigger Warning: This story contains mention of alcohol and substance abuse that may be triggering to some.
"In May 2015, my husband, Dylan, asked me to quit drinking to support him in his recovery while he got sober. It felt so unfair. Why should I give up drinking when he was the alcoholic? I said I would stay sober until he felt stronger, but resented him for it. I lasted a week, and then I started to drink when he wasn't around, thinking it was 'better for him' if he didn't know. Once I realized how easy it was, I started drinking more often, drinking by myself, and drinking for no good reason. I felt guilty but loved the thrill of hiding it and being able to do what I wanted.
Over a few months, Dylan caught me a few times, which caused some huge fights, that, at times, lead to Dylan relapsing. When this happened, I felt so relieved because if he was drinking, I wouldn't have to hide it and feel guilty. It got to a point where he finally said he couldn't be with someone who was drinking because his life depended on his recovery.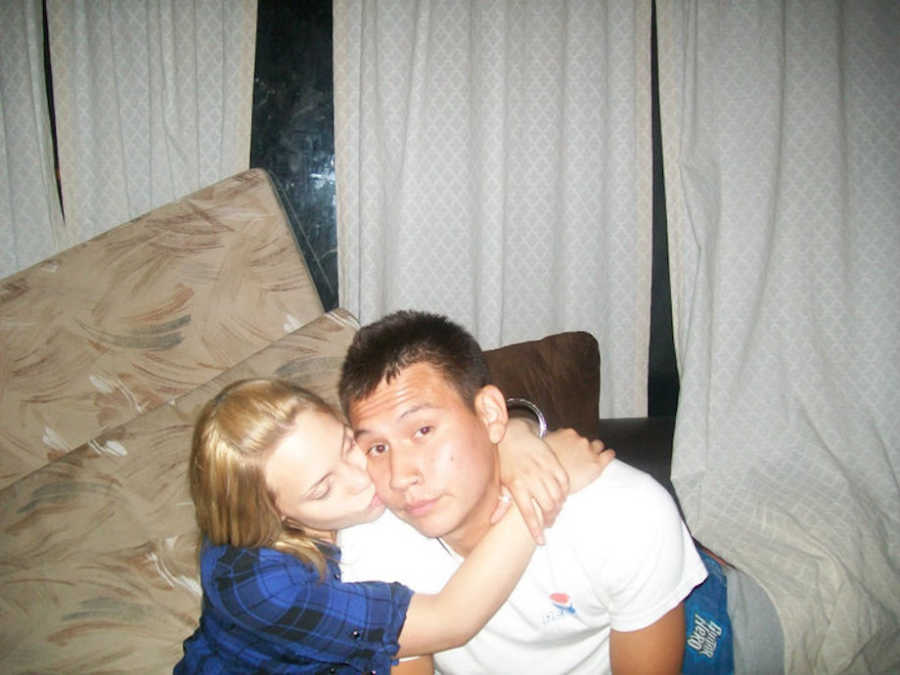 At the time, we had been married for almost 3 years and together for almost 6, but I honestly had to think about what I wanted. I was devastated at the thought of divorce but the thought of a life without alcohol seemed unbearable. What about social events and social gatherings? What about birthdays and weddings? What will I do to unwind after a long week at work? All these questions raced through my mind and I grew more resentful towards Dylan for forcing me to make such a decision.
This whole situation started 2 months earlier, when our not even 2-year-old puppy died suddenly, on Dylan's birthday. She started having seizures one day, which turned into a 5-day ordeal of being in emergency, then going to Vancouver to see a specialist, only to have her pass away just after we figured out what was wrong with her.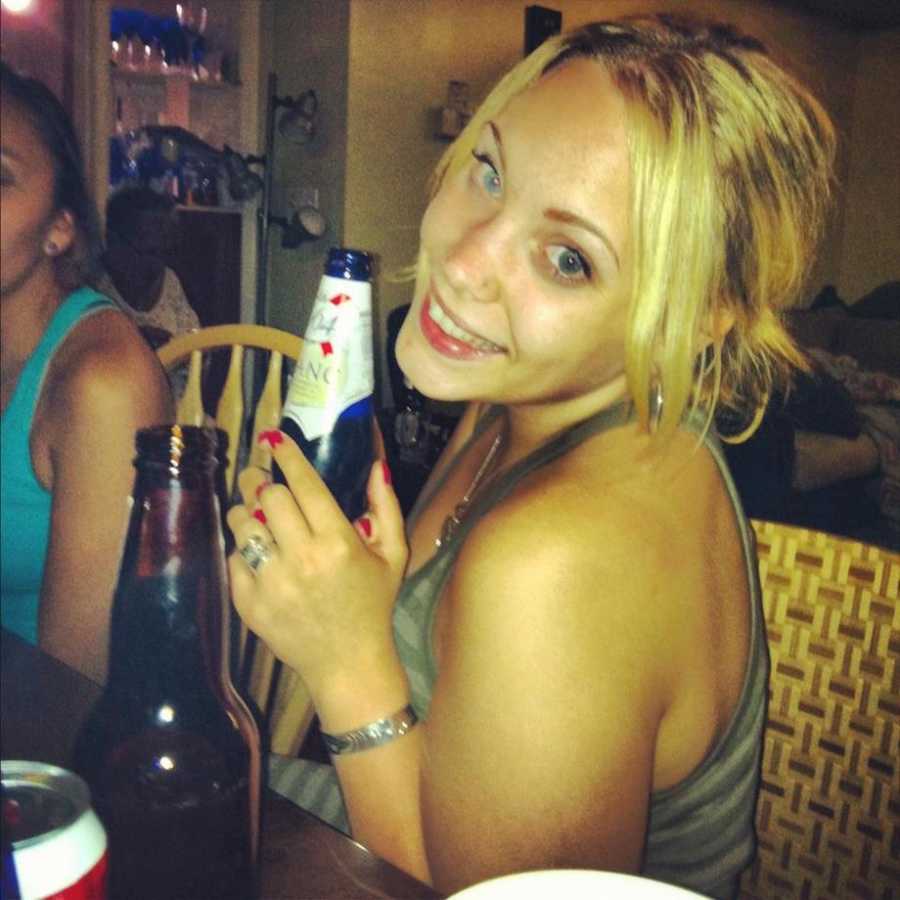 Dylan was drunk the entire time and left me to deal with everything. The insurance, the doctors, the decisions, all of it. I remember we'd have to pull over multiple times to stop at a liquor store for him because he couldn't stop drinking. I was so upset and disappointed because it wasn't the first time I wasn't able to rely on Dylan. It had been getting worse, I knew that. But I didn't know what our life together would look like if he stopped. It was after this incident Dylan decided to join AA to get help with his drinking.
As Dylan was getting better in his recovery, I was getting bitter. He suggested I go to Al-Anon because of everything he had put me through while he was drinking. I was embarrassed to do this, and it scared the hell out of me. I started going regularly but I wasn't able to be vulnerable and felt very disconnected from the program. I was still using and hiding my drinking at this time so I only ended up going for a little while.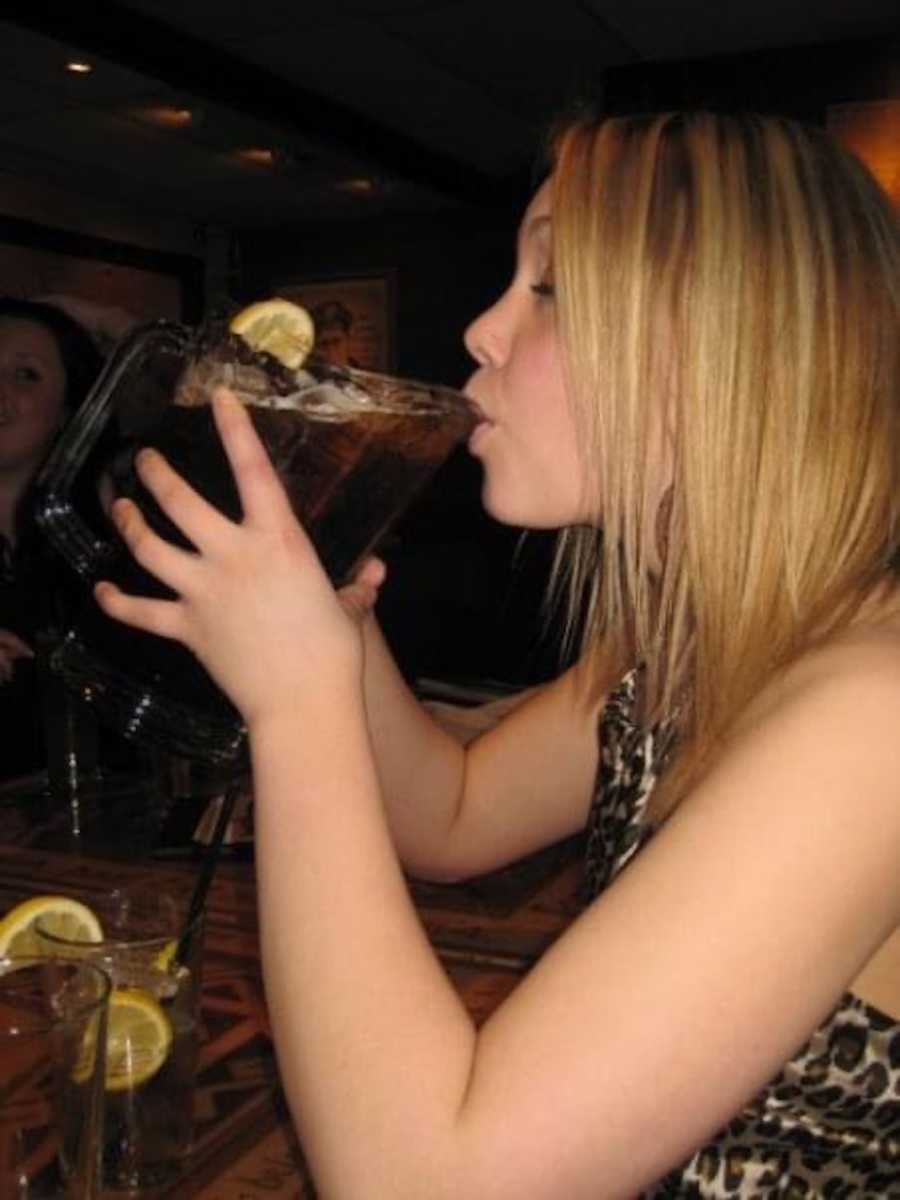 That August, Dylan went up north for a wedding and I had the house to myself for 5 whole days. The first night he was gone, I drank an entire bottle of wine. It was the first time in so long I was able to drink in my home without feeling guilty or judged. At this point in time, I'd been taking Dexedrine daily for about a year and had recently started crushing it up and snorting it throughout the day. I felt so free being able to drink and use without worrying about getting caught. The second night, I decided to go out with some friends. I hadn't done this in a while because I wasn't allowed so the thrill continued.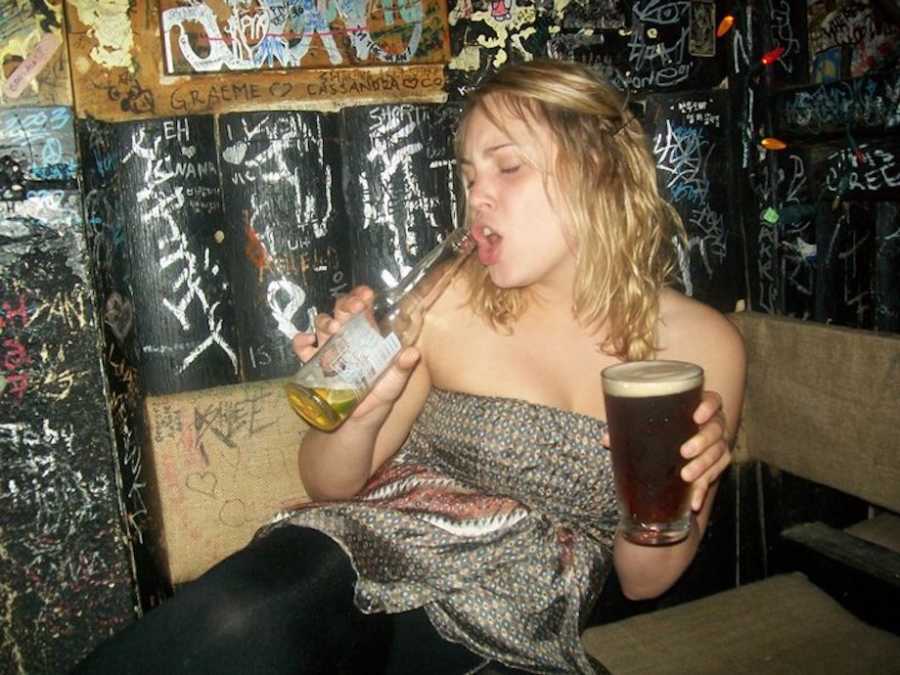 The third night, I picked up a box of wine this time and after a few glasses, I started crying and couldn't stop. I thought it was because I was torn between drinking and being with Dylan. I also felt guilty because I knew I would have to tell Dylan I drank and wasn't sure what would happen this time. I couldn't believe I was in this position and had no idea what I was going to do. I wanted to be with Dylan, but I also wanted to be able to drink and use. We spoke the next day and he said he drank, and I was actually so relieved to hear this. I told him I had too and we just left it at that.
Before I started dating Dylan in 2009, I had never tried any drugs except marijuana. But early on in our relationship, I was 21 at the time, I tried coke and I remember the burning in my nose as my heart started to race. It was an instant rush I wanted more of. I never blacked out as much when I was doing it and could stay up for days. I loved it.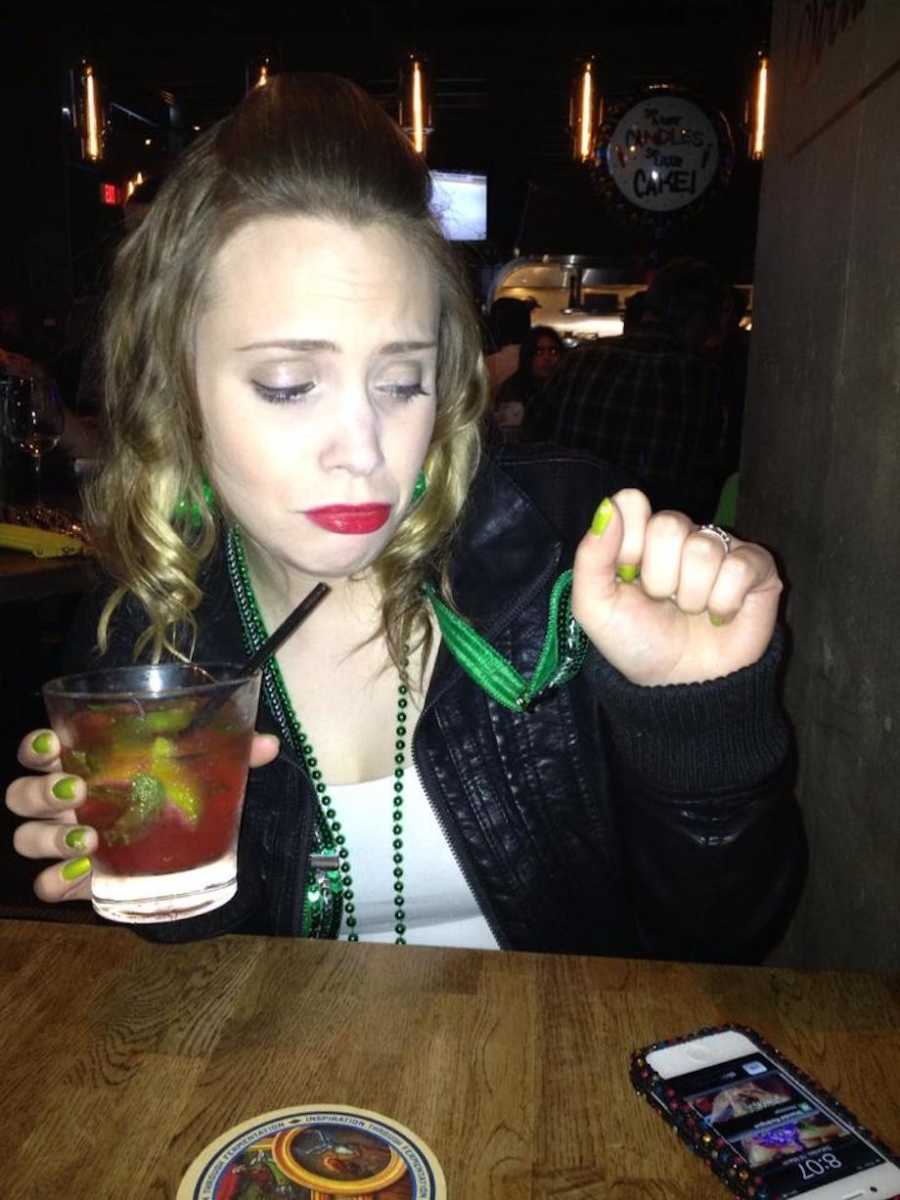 Within a year, I had tried so many other drugs and started using them regularly on the weekends while I was drinking. Some weekends, I would get off work and not go to bed until Sunday evening, then get up and go to work for the week. The highs were high, and the lows were low. The weekends quickly went from fun and exciting, to depressing and exhausting. The day after a bender was the worst. The anxiety I had was debilitating and it would be so bad at times I would have to miss work. It was exhausting.
When Dylan came back from the wedding that summer, I decided I would start going to AA. I felt so ashamed and embarrassed doing this. I thought by joining, I was weak and this was the lowest you could go. At first, I was only going to understand Dylan's disease and to stop drinking for a little while, still thinking I didn't have a problem. But I related to every single person's story in some way and very quickly felt like this was where I belonged. I thought to be considered an alcoholic, you had to be homeless or drinking every day. I didn't even consider an alcoholic could be a person who from the outside, appeared to live a normal, functional life.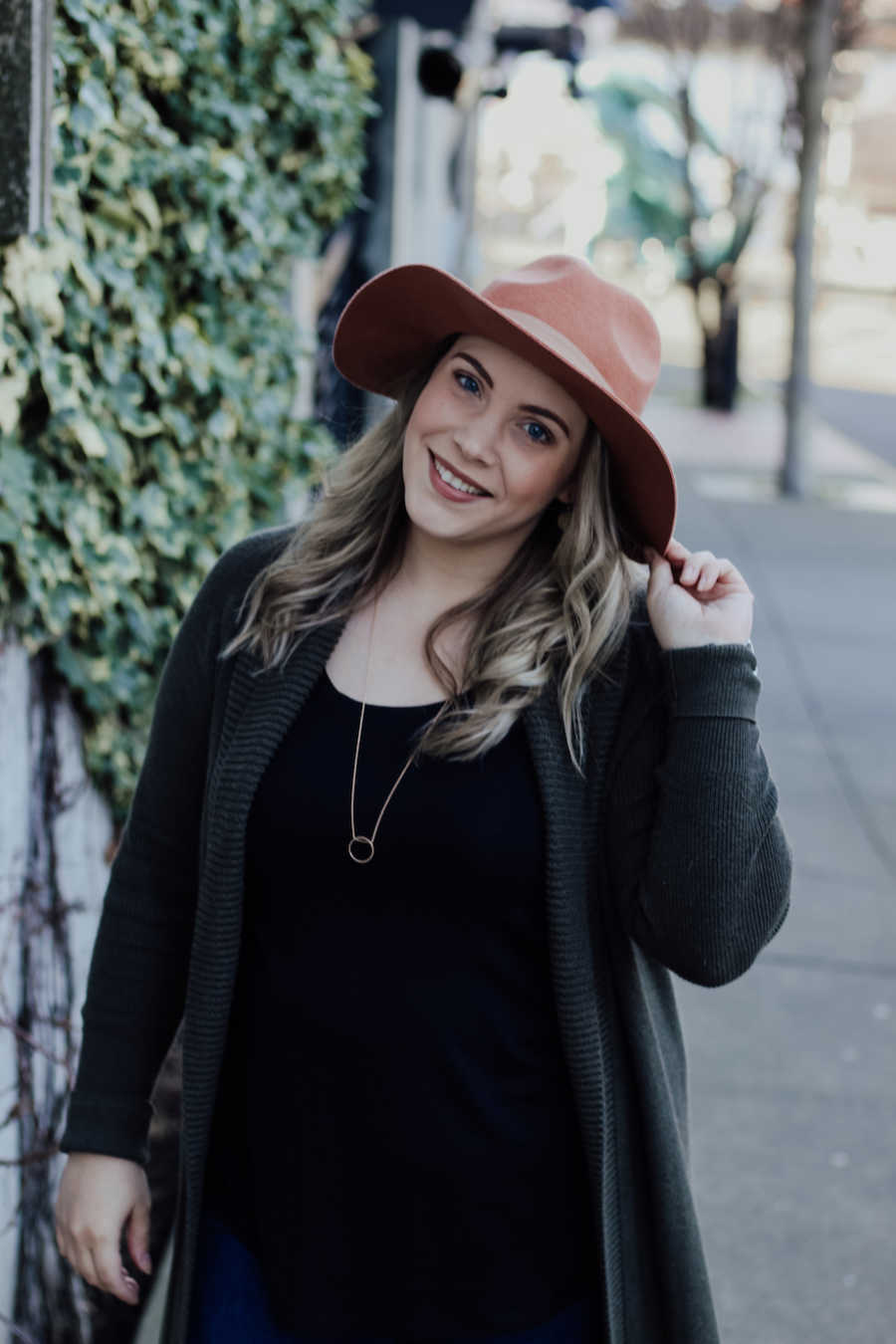 But it's not about how much you drink, it's what happens when you do drink. They say if you think you have a problem with alcohol, then you probably do. So, by having the courage to admit I had a problem, I quickly realized it was actually a sign of strength.
I dove deep into the work right away and gave it 110%. I got a sponsor, joined a step group, and became a big part of the community. Within a few months, the impulse to drink and use was lifted. After completing my first set of steps after 6 months, I had been able to work through some serious issues from my abusive childhood and troubled young adult life.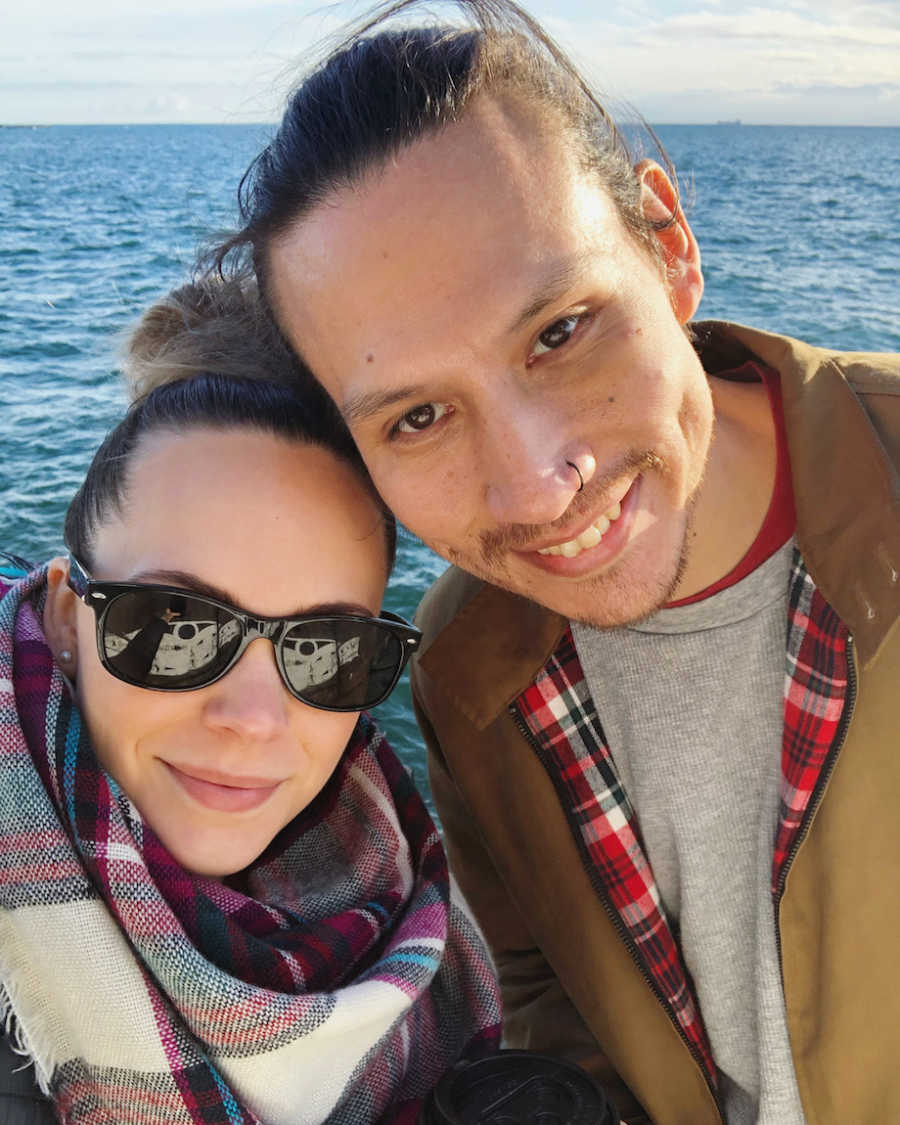 5 years ago, before I got sober, I could have never imagined I would have the life I have today. A life free from drugs and alcohol. The night before my 1-year sobriety birthday, September 3, 2016, I found out I was pregnant. What a gift this was. Dylan and I would have never been in a position to have children if we continued drinking and using. We named her Satori, which is a Buddhist word meaning 'a moment of spiritual awakening.'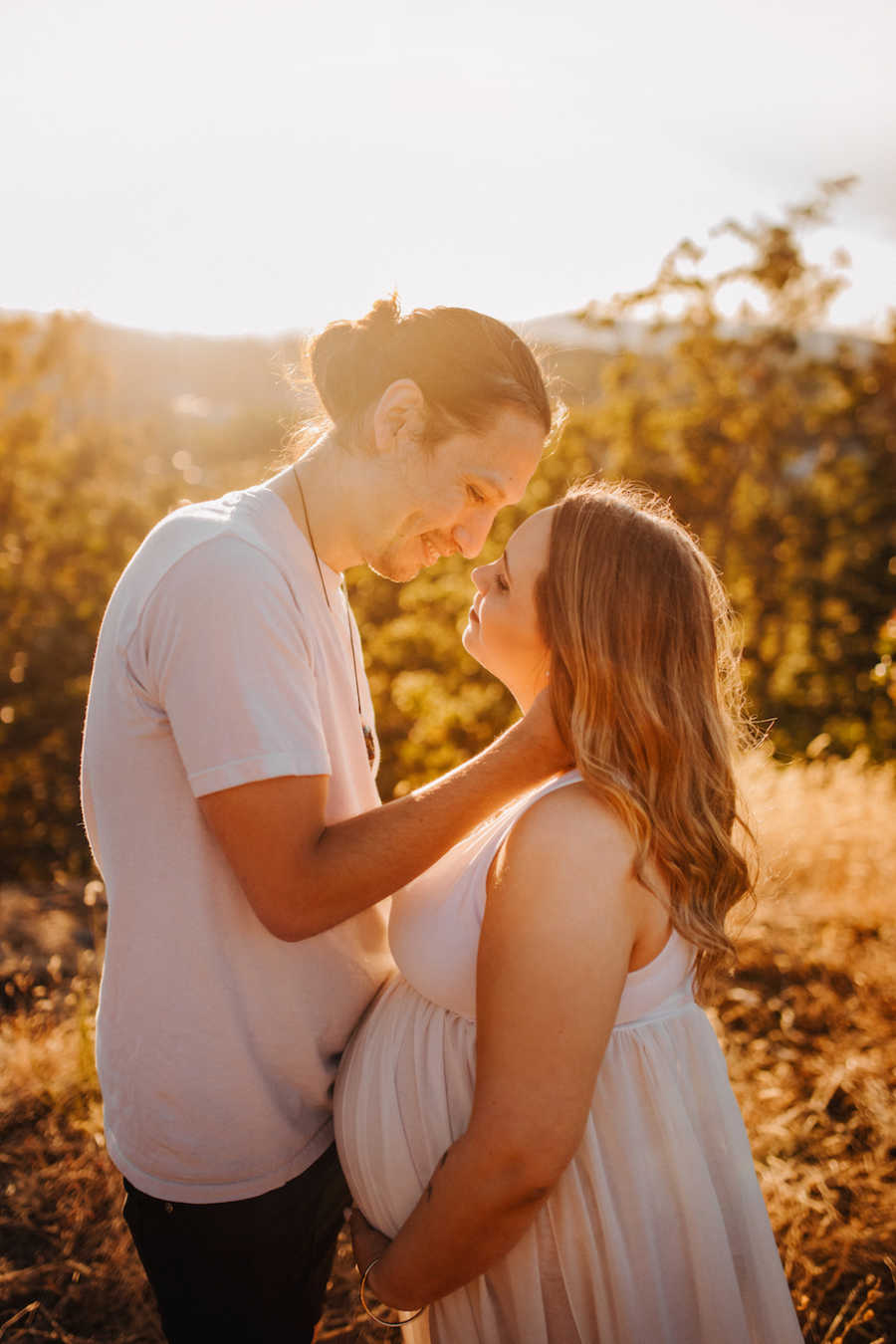 In October 2020, we welcomed our second daughter, Samaya, which is a Vedic word for 'the devotion to spirituality.' Becoming a mother and having a family is something I've always wanted. I always knew my childhood was rough, violent, and unstable, but it wasn't until I became a mother myself I realized how bad it was and how it affected me.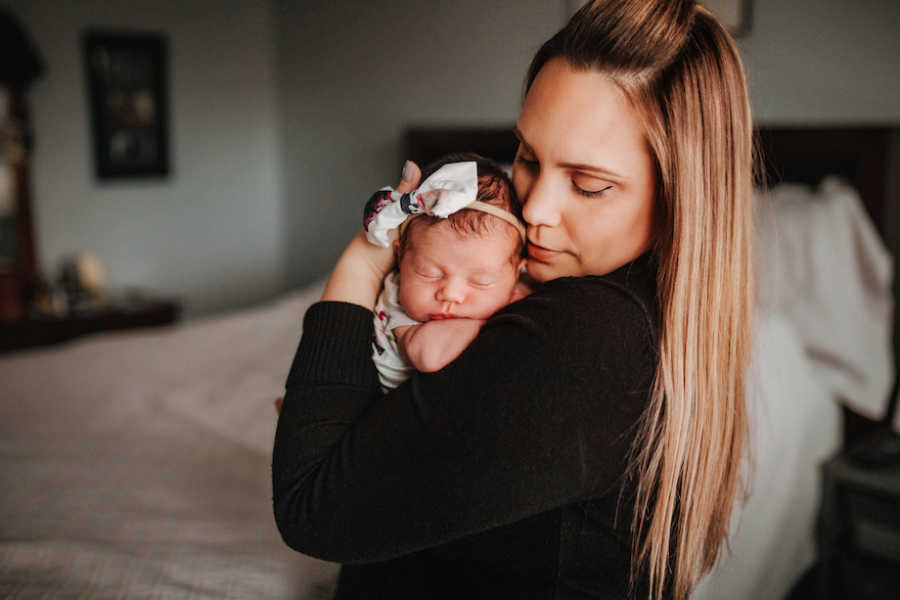 When Dylan asked me to get sober to help him in his recovery, I thought my life would be boring and unbearable, like he was forcing me to choose between him and my best friend. But I realize now by getting sober my life had actually just begun. I was finally able to become the person I always wanted to be. I'm so grateful I decided to join AA so I can be a good parent and role model for my daughters. I want them to feel the love, safety, and fearlessness that was missing from the majority of my childhood.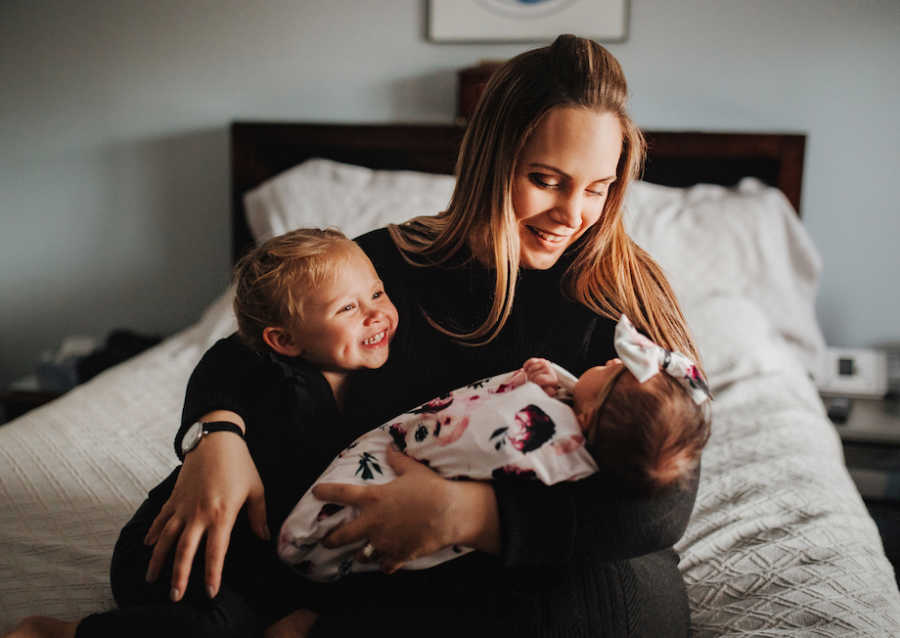 Dylan and I have now been married for 8 and a half years and together for 11. We're constantly faced with challenges in our marriage, and struggle with parenting at times, but we remain consistent in our recovery and don't have to drink when things get tough today. Because of going to AA, asking for help, and doing the work, I am now over 5 years sober and living a life I couldn't have even imagined. I am constantly growing and am truly proud of the person I am today."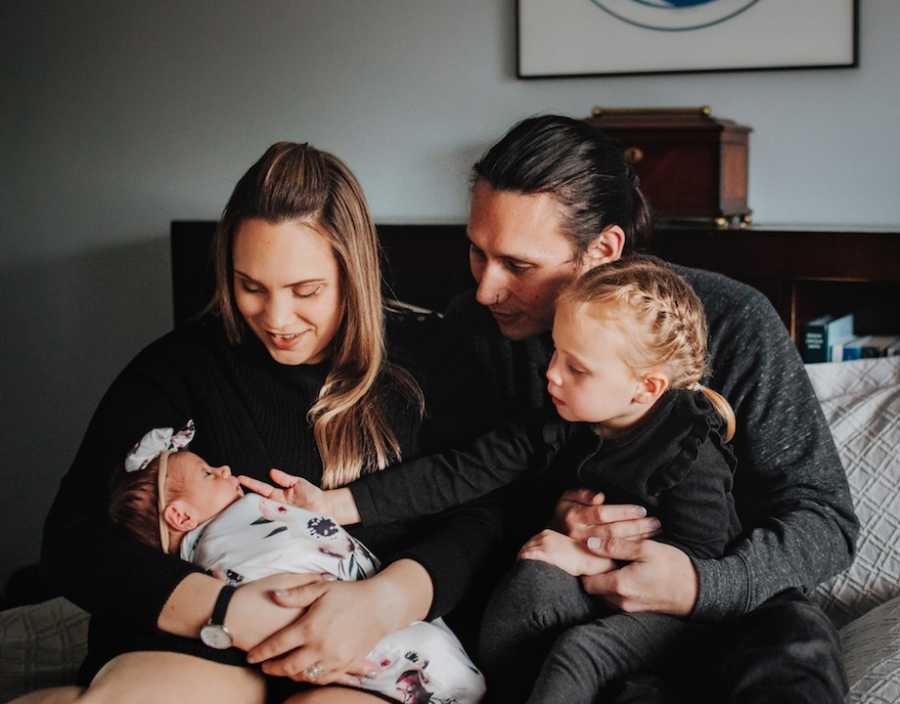 This story was submitted to Love What Matters by Kayla Thomas from Victoria B.C, Canada. You can follow their journey on Instagram. Do you have a similar experience? We'd like to hear your important journey. Submit your own story here. Be sure to subscribe to our free email newsletter for our best stories, and YouTube for our best videos.
Read more inspiring stories about sobriety:
'Why do you drink wine every night?' I shrugged it off. It was my nightly ritual. This was the beginning of the end.': Sober warrior shares alcohol-free journey, 'It's an amazing freedom'
'Mom, that's enough beer.' I just laughed it off. My 'mommy juice' made me the most confident woman.': Woman shares sobriety journey, 'You don't have to hit rock bottom to quit'
'I don't drink any more than my mommy wine friends.' It was my reward after a hard day. I felt like I earned it.': 'Mommy Wine Culture Survivor' says 'sobriety was the greatest gift'
'Mommy deserves a treat.' Drinking two bottles of wine a night was my norm. I felt like I was failing at life.': Sober mom shares recovery journey, 'Let's show our kids sobriety'
Do you know someone who could benefit from this story? SHARE this story on Facebook to let others know a community of support is available.