"Right before Halloween I started seeing a picture floating around social media that was titled 'You ate it. Now negate it.' It had the calorie counts for candy bars and then what exercises you could do to burn them off. Um, no thank you. Motherhood is hard enough without candy guilt. So I whipped up this little chart to put a different spin on it. Motherhood is hard, candy is delicious and maybe it's okay to sometimes give ourselves a little reward for being awesome moms. No amount of candy can 'burn off' the stress and frustration of your average day of motherhood, but I'm not going to say it doesn't help. This is entirely tongue-in-cheek, so I hope you enjoy it in the spirit it was intended.
I sat down with a piece of paper, a marker and some candy and thought about the difficult tasks of motherhood. For moms, there's such pressure to be a perfect parent, have the perfect diet, maintain the perfect body, etc. So, for weeks the whole idea had been floating around in my mind – what if instead of focusing on burning off every possible calorie, we thought about how we could use candy to reward ourselves for the hard work we're already doing as mothers?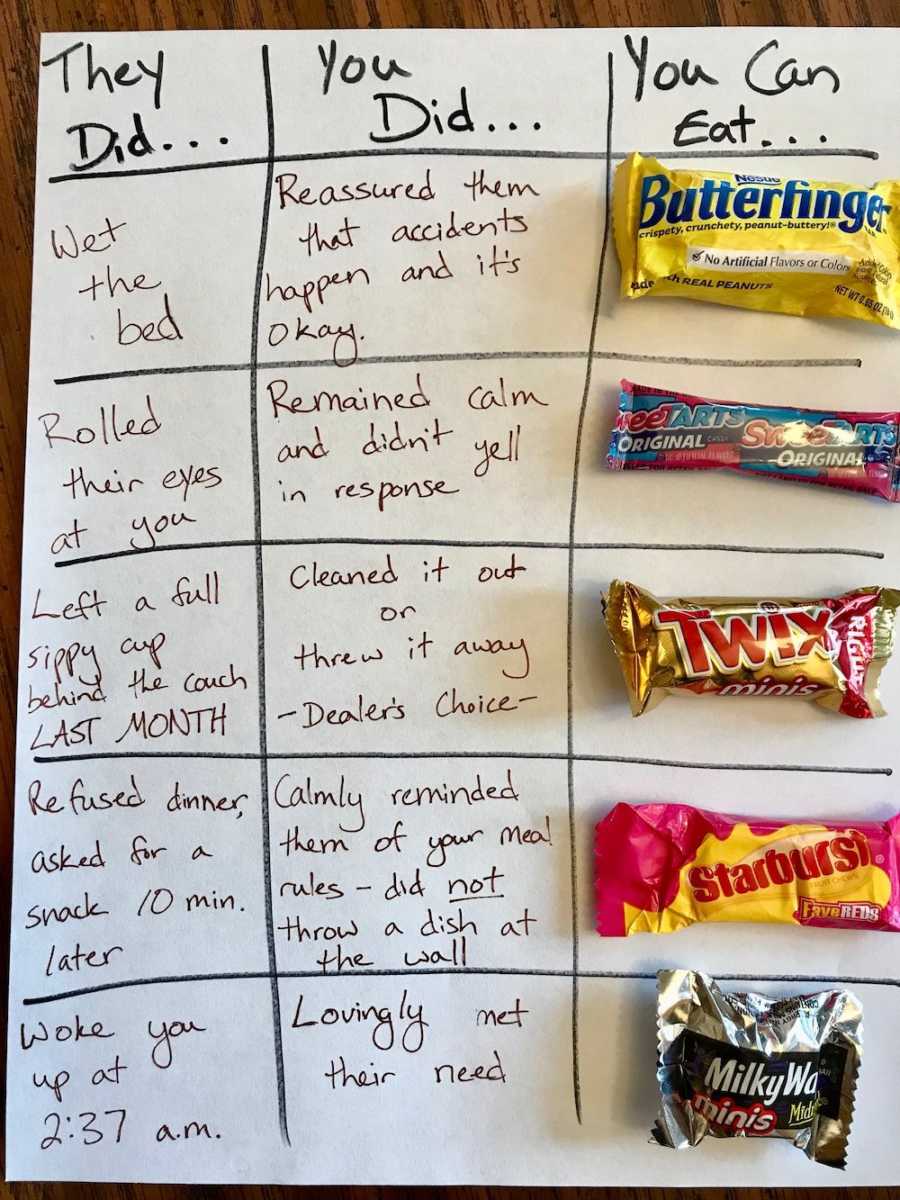 I'm a mom to six kids, ages 4-12, and I know how frustrating it can be to try and make it through just your average day of parenting. It can be a challenge to not lose your cool and be the loving, intentional parent you know your child needs. Four of my kids were adopted (one internationally, three through foster care) and I work with our foster care agency to provide support and education to foster and adoptive families. Parenting kids who have experienced trauma comes with its own challenges and it becomes especially important to balance nurture and structure, so our kids feel safe and learn to trust us.
As I wrote out the chart, I thought about what it means to be the kind of parent our kids need. They need to know we forgive them, and we understand that everybody makes mistakes. They need us to be calm even when they aren't. They need us to handle the dirty jobs of motherhood with compassion. They need us to be consistent about our rules and structure. This is the HARD work of motherhood and I think it deserves a little rewarding. The world may not pat us on the back for not losing our temper, so sometimes we have to affirm ourselves for the good choices we make. If candy inspires you to be a better parent, I think that's great. If that reward reminds you that what you're doing matters, I'm all for the couple extra calories in your day. I was worried that some parents might take issue with the 'unhealthy' nature of the chart, but so far, the biggest complaint I've seen is that a bite size Milky Way is not an adequate reward for having to be woken up at 2:37 in the morning. I totally agree. I should have put some kind of gourmet chocolate truffle there, but sadly, there weren't any of those in my kids' Halloween bags. Maybe next year!"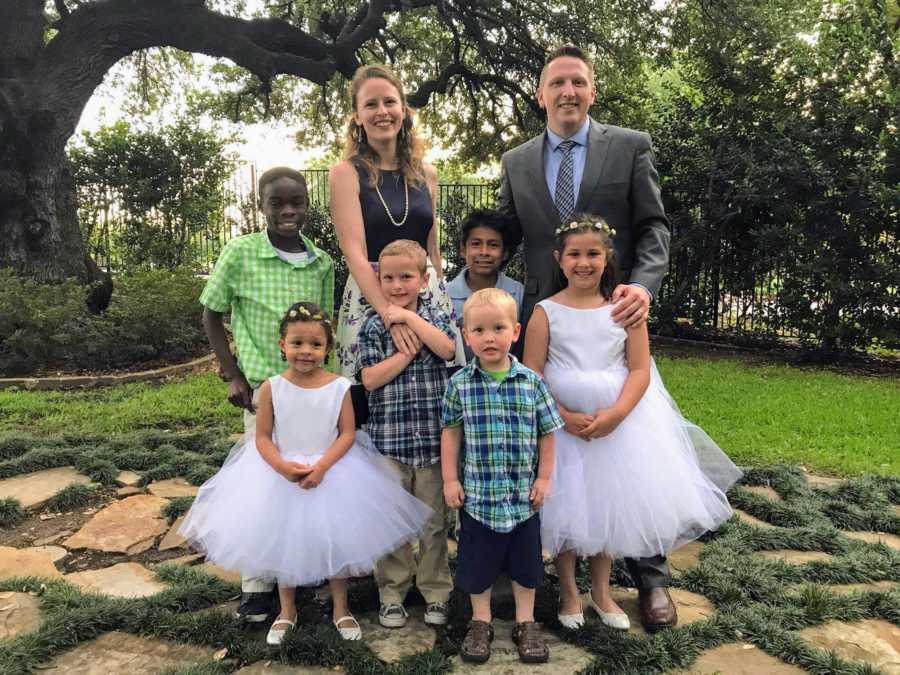 This story was submitted to Love What Matters by Maralee Bradley of A Musing Maralee. Visit her website here. Submit your story here, and be sure to subscribe to our best love stories here.
SHARE this story on Facebook to give other moms a good laugh!