"I've boldly shared much and yet still, I've allowed fear to keep me silent on things that matter. I don't need applause and I don't want criticism and yet, both are bound to come from choosing to speak out about anything. I might as well make it count.
'Stay angry. It's okay if it's at me for now. If you aren't angry about the wicked things happening in the world all around, then you don't have a soul.' – The Green Ember
The following information is disturbing but real. Don't just take my word for it. Seek knowledge with open eyes and pray for wisdom.
In 2019, there were nearly 500,000 reported missing children. This doesn't account for the ones not reported. Have you ever wondered where they go?
Millions of women and children are enslaved and trafficked for sexual exploitation every year (coincidence?).
An estimated one in four children in America will be sexually molested before they turn 18. Many more will go unseen or unreported. Of those cases, 95% will be someone the child knew well, oftentimes a close relative.
'This can't be true! People would notice!'
Would they? I was sexually abused and molested regularly for more than 3 years and no one noticed.
I went to school, I played sports, I laughed, I cried, I even spoke to a professional psychologist, and still I endured my personal hell alone.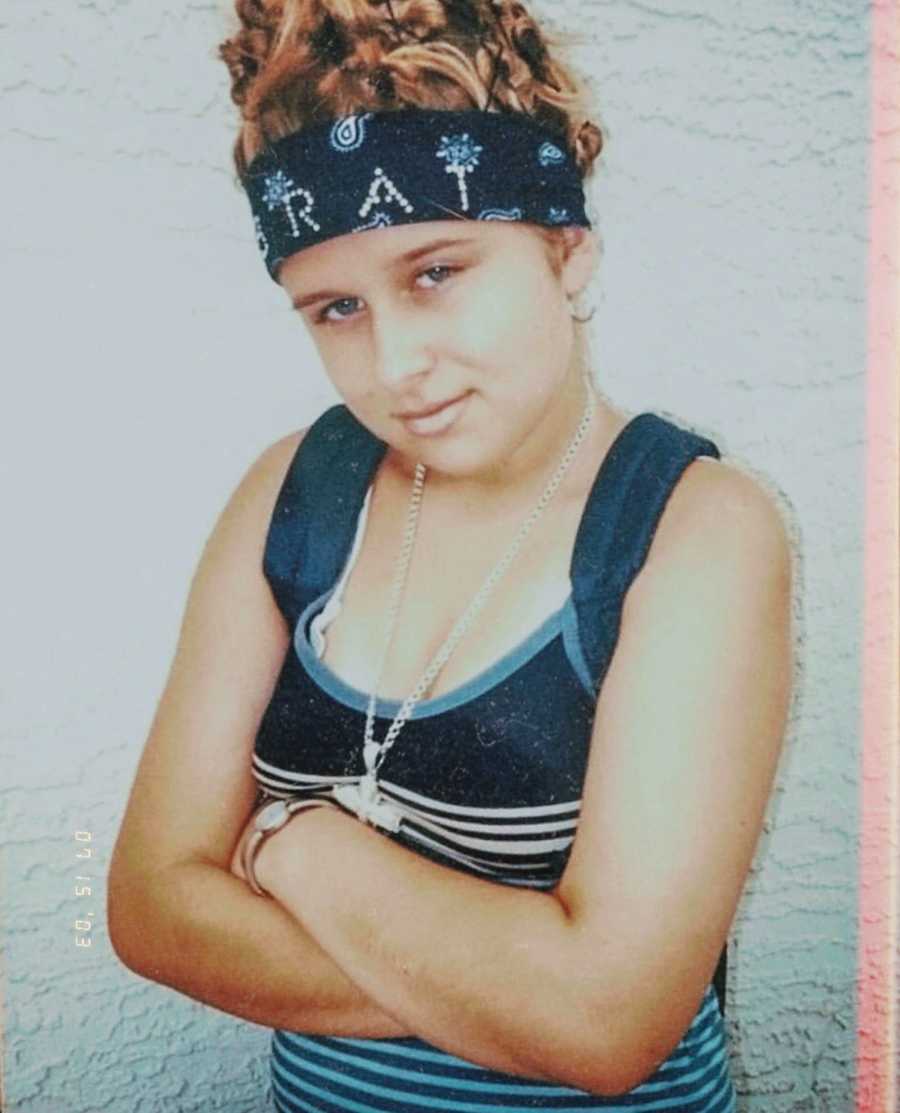 For a year of my adolescence, I was meticulously groomed. It wasn't a stranger or a creepy cousin that gave off bad vibes. It wasn't forceful rape. It wasn't a textbook case of victim and prey. It was a trusted adult and I 'consented' to every lustful request. I was your typical 'daddy issues' case with a strong desire for male attention. Predators know what to look for and I must have had a flashing billboard promoting my willingness to please.
'You should have known better!'
'Age doesn't matter, you consented!'
'How could no one know?'
These are all real comments I have received.
The sad reality is victims, no matter age or circumstance, are often humiliated and blamed for the abuse they endured. This reaction solidifies the need to remain silent because self-preservation is a vital part of survival.
Have you ever lived in a home you knew you weren't safe in? A home where sleep wasn't a reprieve but the beginning of your nightmares. I have but I'm a drop in the ocean, literally just one of millions. This is happening on a larger scale than any of us want to confront. I think the reality of it all becomes more real for some folks once they've met or someone who bears this burden. It's why I share pieces of my story. It's why most survivors choose to share. We don't want a standing ovation. We just need to see awareness spread like wildfire and burn brighter than the hells we escaped.
Pedophilia and incest aren't new, it isn't isolated, it isn't walking around with a t-shirt on that says, 'I like little kids,' and it isn't this image Hollywood has fed to us of potbellied men with greasy ponytails and an evil grin. It's 'loving' fathers and grandfathers, 'annoying' siblings, 'patriotic' uncles, and 'crazy' aunts. It's 'responsible' babysitters, 'trusted' teachers, coaches, and instructors. It's people of power who build an image in front of a camera and 'regal' politicians, and A list movie stars. And it didn't shut down with the rest of the world…
These are the thoughts that plague me while we are ordered to 'stay home, stay safe'… knowing that home isn't always safe. For many, this time of toilet paper memes and day-drinking is a nightmare much worse than the fears we've allowed to mask our faces and keep us at arm's length.
I know I'm in the minority, but I am not afraid of this virus. I'm afraid of what is happening as we allow this pandemic to further isolate us from reality."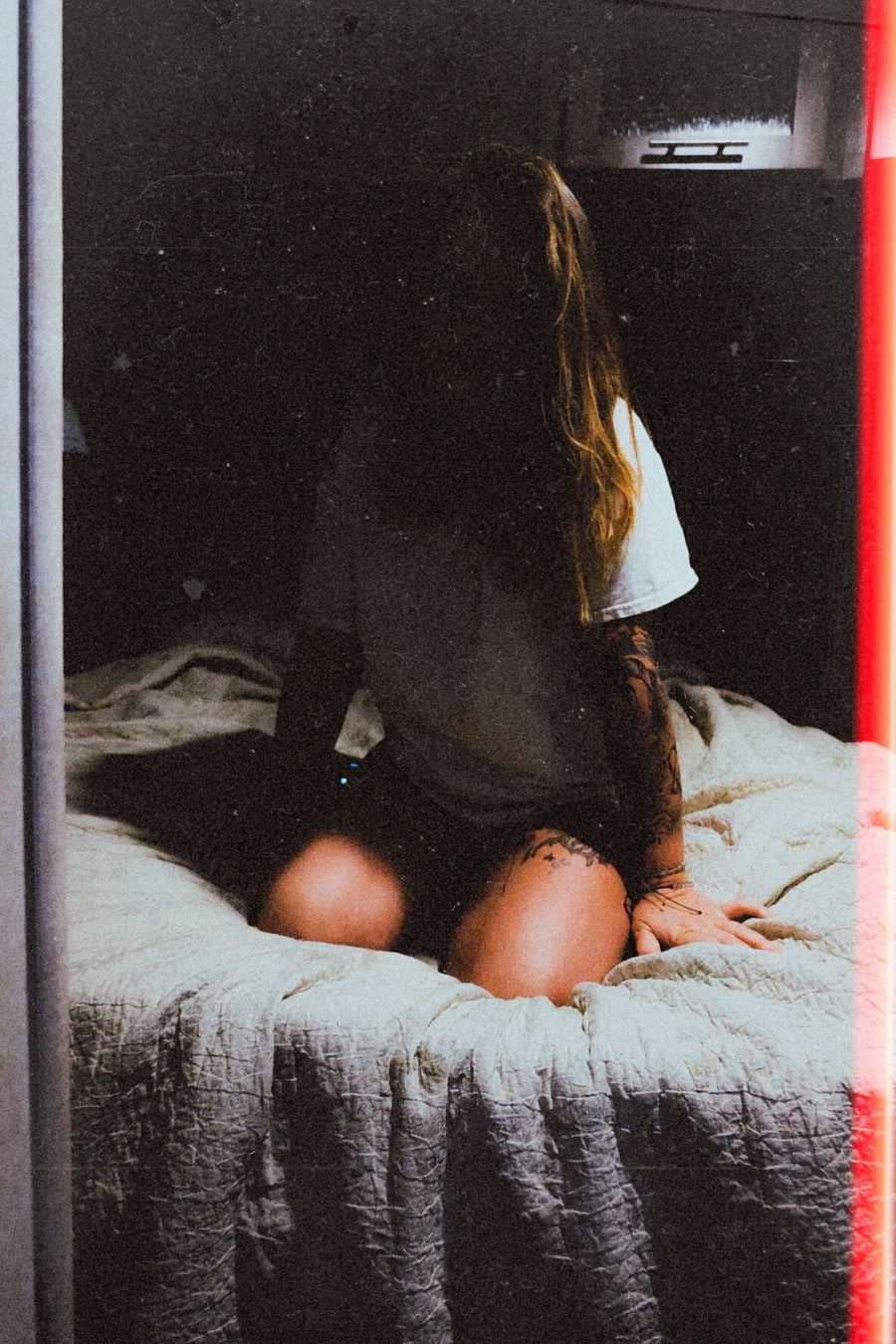 This story was submitted to Love What Matters by Raquel McCloud, 31, of North Carolina. Follow her family journey on Instagram here and her website here. Do you have a similar experience? We'd like to hear your important journey. Submit your own story here. Be sure to subscribe to our free email newsletter for our best stories, and YouTube for our best videos.
Read more stories from Raquel here: 
'Dad said WHAT?!' Casey dropped the ball. In less than 24 hours, both kids have been pooped on, bit, scratched.': Mom says 'kids are not only smart, they're calculated' after family gets guinea pig
'I was 14 and pregnant. 'Would you be willing to meet?' 9 years after she was born, my birth daughter's family encouraged her to hug me. I didn't want to let go.': Woman shares perspective as an adopted child, birth mom, and adoptive mom
'He never asked why we needed the help, he simply said, 'Things will get better.': After a miscarriage and husband's layoff, woman says, 'Life doesn't have to be perfect to be beautiful.'
'It's important they can come to you and ask what a 'BJ' is and if it can give you an STD. Yes, I said BJ.': Mom explains the importance of answering kids' sex questions
Do you know someone who could benefit from this story? SHARE this story on Facebook with your friends and family.