"'Mom, I've been thinking about something but please don't say 'no' until I've said everything I have to say.'
I waited patiently and listened to every point she brought up and ended the conversation with, 'I'm not saying yes or no. I need to talk to dad about it.'
… 1 day later
'Dad said YES!'
'Dad said what?!'
Although I've entrusted Casey to be head of the house, we generally discuss big decisions until we agree or compromise. Apparently, guinea pigs are exempt from this unwritten rule.
Kids are not only smart, they're calculated. They tend to know which parent will bend in which areas and which one won't. I love critters, I really really do! I love animals so much I stopped eating them when I was 9 years old … I've not taken a bite since … 15 years ago my husband and I took in some bearded dragons that needed re-homed. We have housed and released rescued turtles; we even dug a pond in our backyard for them. We have fostered and adopted dogs, a kitten that was left in a box at the church on Easter Sunday and saved wild birds, snakes and opossums. I even brake for indecisive squirrels. My issue is not with animals, my issue is with supporting the pet trade, supply and demand type issues, ya know?!
But daddy said yes.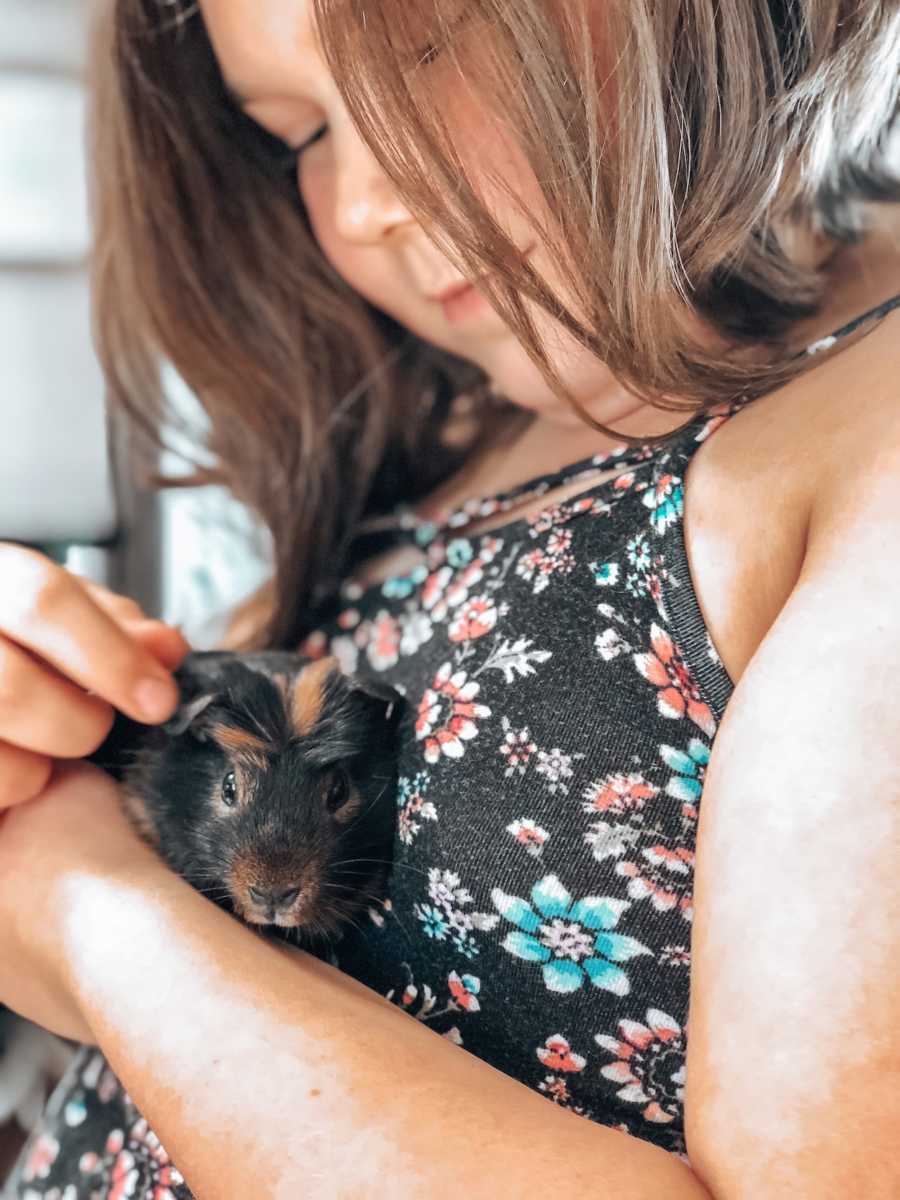 TRUE STORY, most of our disagreements have been over parenting. Since the moment our first child was born, we have disagreed over more choices than I care to admit. In the past, we have leaned in and compromised over those things most important to each of us. From breastfeeding to homeschooling I have had his infallible support. He sorts recycling and pays extra for organic even though those things aren't important to him. He has held me as I've cried over injustices that make me feel powerless and decisions, I've second guessed … but we've also had less than calm discussions over discipline, time management and finances.
Parenting is unlike any other element of our marriage because we are literally responsible for the care and well-being of another life. Us humans tend to have varying, headstrong views about the best ways to accomplish that. Casey and I are those humans. Maybe you are too?
Spoiler alert We do not have this figured out … maybe we never will but we have a lifetime to try.
'If a house is divided against itself, that house cannot stand.' Mark 3:25
Can you guess our #1 tip for being a more united unit in parenting?
COMMUNICATION
Casey dropped the ball this round but it's okay. At the end of the day, like it or not, I trust that he made a decision he felt was best. We are human and we don't always follow through with our own advice. When communication fails, grace and forgiveness are important tools to help us move on.
Say 'Hello' to Peanut and Mocha, our kids' emotional support guinea pigs… that's a thing, right? In less than 24 hours both kids have been pooped on, bit, scratched and 100% smitten with their new companions. Casey and I like them pretty well too."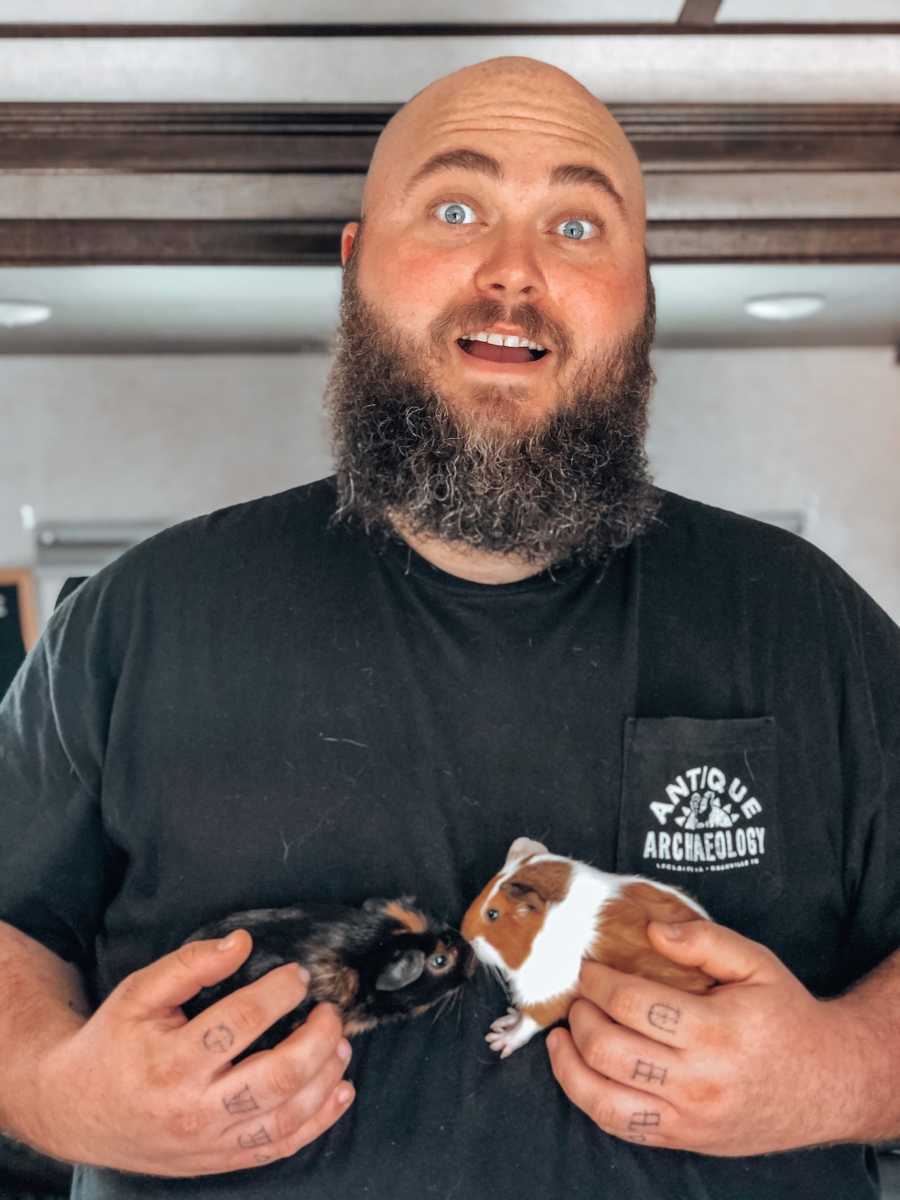 This story was submitted to Love What Matters by Raquel McCloud, 31, of North Carolina. Follow her family journey on Instagram here. Be sure to subscribe to our free email newsletter for our best stories.
Read more stories from Raquel here:
'I was 14 and pregnant. 'Would you be willing to meet?' 9 years after she was born, my birth daughter's family encouraged her to hug me. I didn't want to let go.': Woman shares perspective as an adopted child, birth mom, and adoptive mom
'He never asked why we needed the help, he simply said, 'Things will get better.': After a miscarriage and husband's layoff, woman says, 'Life doesn't have to be perfect to be beautiful.'
Do you know someone who could benefit from this story? SHARE this story on Facebook with your friends and family.