"It was what you would call love at first sight. From the moment Paul and I met that night in a local nightclub, we both knew we had found something special. Even though we were young, we knew we were going to spend the rest of our lives together! We worked so well together and we had so many hopes for the future.
I remember when we got married.. September 28th, 2002. We were so happy and hadn't a care in the world. Life was good. We had both good jobs, a lovely home, and each other. We bounced off each other. When one was down, the other would pick the other up.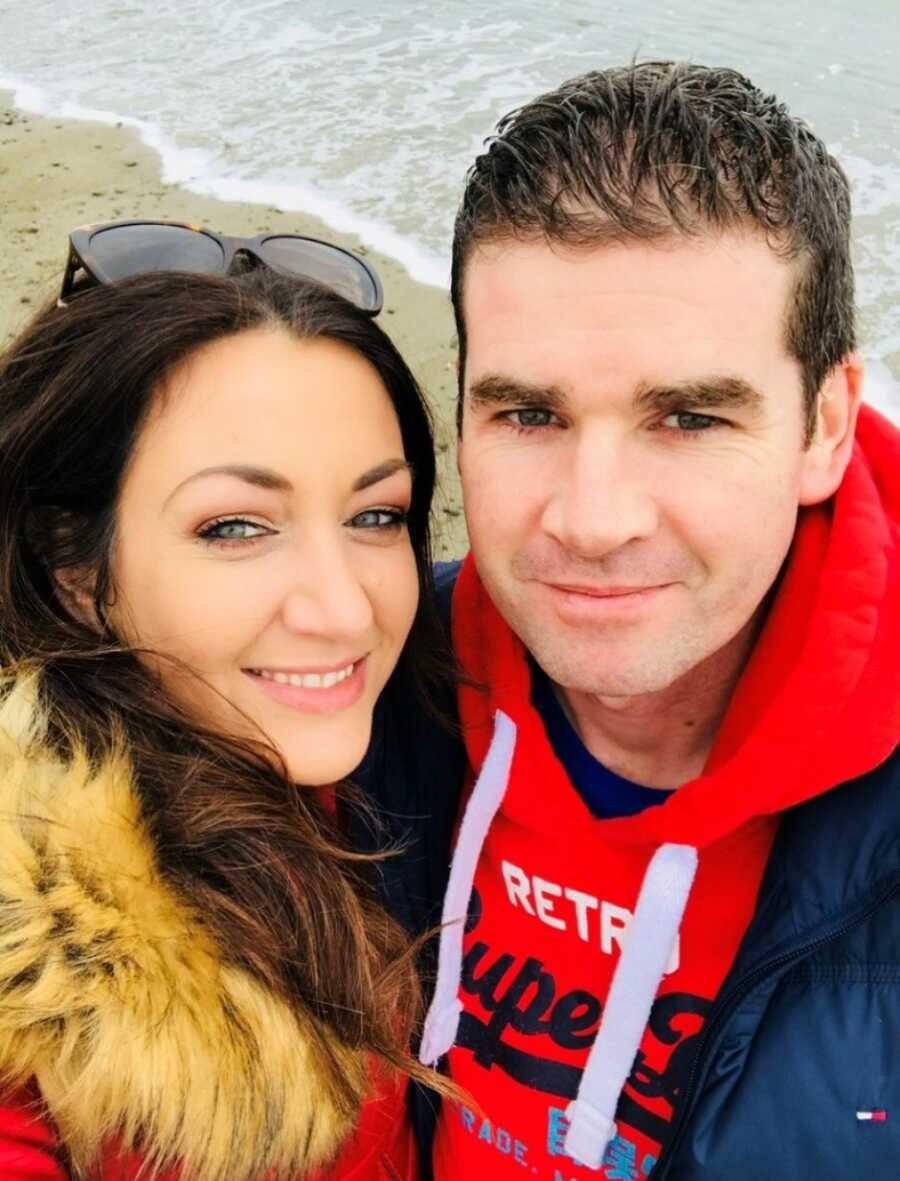 After a year of marriage, we decided to start a family. We were so excited! After just 3 short months, we found out we were having a baby. We just couldn't believe it! But this excitement was short-lived as I miscarried at 7 weeks. We were gutted, but in Paul and Colleen style, we got on with life. We really wanted a baby, but after a year of trying, nothing was happening. It was at this stage, we went to the doctor.
We started fertility treatment. I was on a drug called Clomid and I fell pregnant again. But again, sadly, this ended at 8 weeks in a miscarriage. By this point, we were married for 3 years. We were exhausted and mentally drained. We couldn't believe this was happening again.
We moved houses early the following year. We had stopped all fertility treatment. We shifted to putting all our energy into our new home and guess what! I found out I was pregnant 5 weeks after moving into our new home! Paul and I were so happy, but we were so afraid to get our hopes up. Paul kept me positive.
Thankfully, this pregnancy worked out and Nathan our first baby was born! We were complete! We said then and there, that it didn't matter if we had any more children, we had our miracle baby. I remember Paul holding Nathan in his arms, the proudest man ever.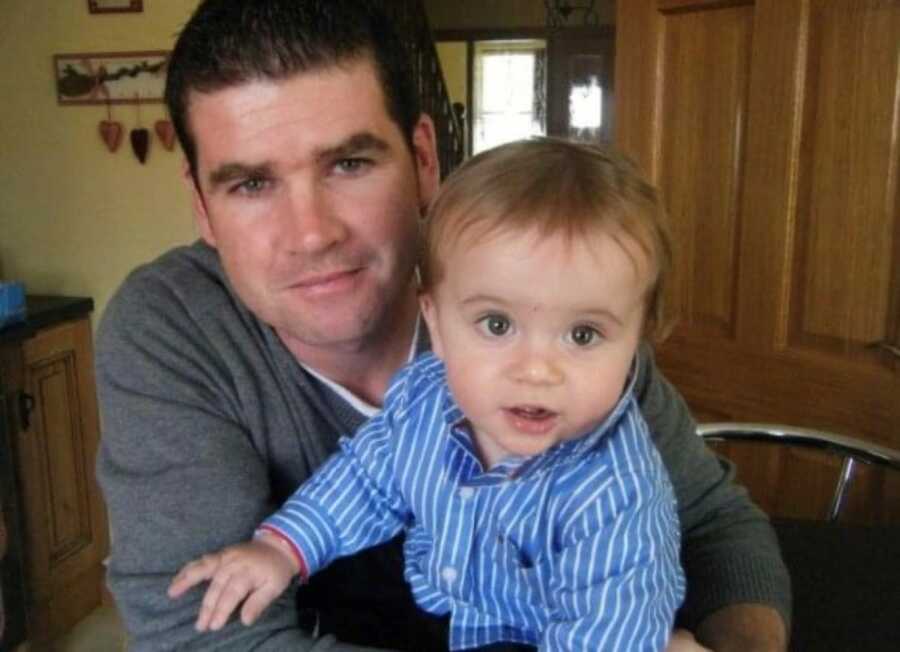 But, when Nathan was 1, I fell pregnant again! I sailed through this pregnancy and Daragh was born! We had two little boys! Life was good! We adored these two boys more than life itself. We couldn't believe our luck. After such a rocky start, we just felt so blessed. I took pictures at every opportunity. We were infatuated.
A year later, I fell pregnant again, but sadly it ended in a miscarriage at 8 weeks. Again a year later, I fell pregnant and this ended at 11 weeks; we were told it was a partial molar pregnancy. I think at this stage we had enough. We couldn't take anymore. My body had been through so much hormonally… I had to give it a break.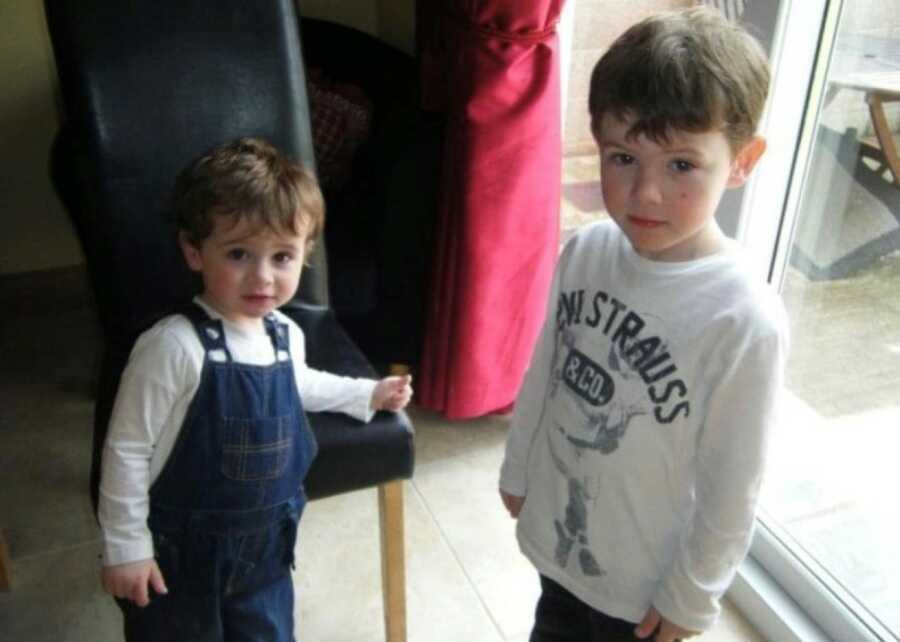 We put all our energy into our two boys. But little Daragh wasn't hitting his milestones. Yes, he could walk and run and climb like any other little boy. But he struggled with social interaction and speech. He only ate certain foods. He had a lot of quirky traits. Soon, we realized he could have Autism. We were referred by our doctor to the Early Intervention Team which is our country's health system for children.
One day, while on vacation, Paul and I were talking about the boys. We decided to try one more time for another sibling for Nathan and Daragh. A month later, I was pregnant and we had a beautiful baby girl Naoise. We couldn't believe we had a girl. I think with so many miscarriages, I had convinced myself I perhaps couldn't carry a girl… but I was wrong! Little Naoise was here and well!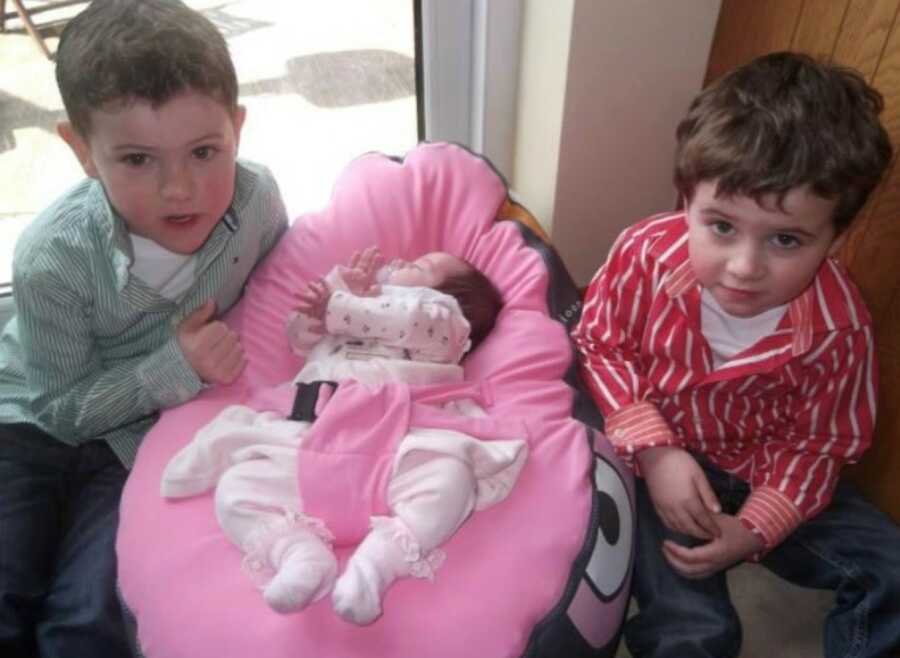 At this stage, after Naoise's birth, Daragh was officially diagnosed with Autism. As difficult as it was to hear this, we decided we would do everything for him. We went on so many courses, we tried different diets and extra vitamins. We tried CBD oil to help with his anxiety. As Daragh got older, his behaviors were challenging.
Soon, we fell pregnant again. At this stage, we were getting a service dog Lenny for Daragh to help with his Flight Risk, which is a trait of Autism. But we couldn't believe this. How were we going to cope? Life was very busy with 3 kids, one with Autism and a big service dog.
The day before Christmas Eve 2015, Layla our beautiful baby girl was born! How blessed were we? We used to tell the children that they all had their own special angel. That God took 4 little babies from me to mind the four ones that we had! Life was good.. busy but good.
We did everything as a family to suit Daragh's needs. You would often see us, a family of 6, and a big dog on the beach at 9 a.m. in the mornings. The beach calmed Daragh so much, but it also helped us too.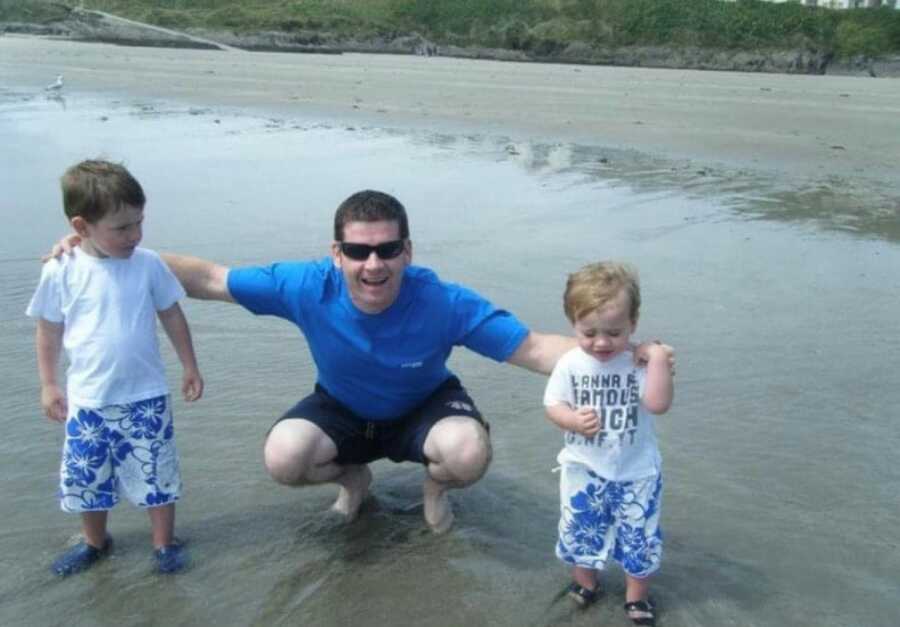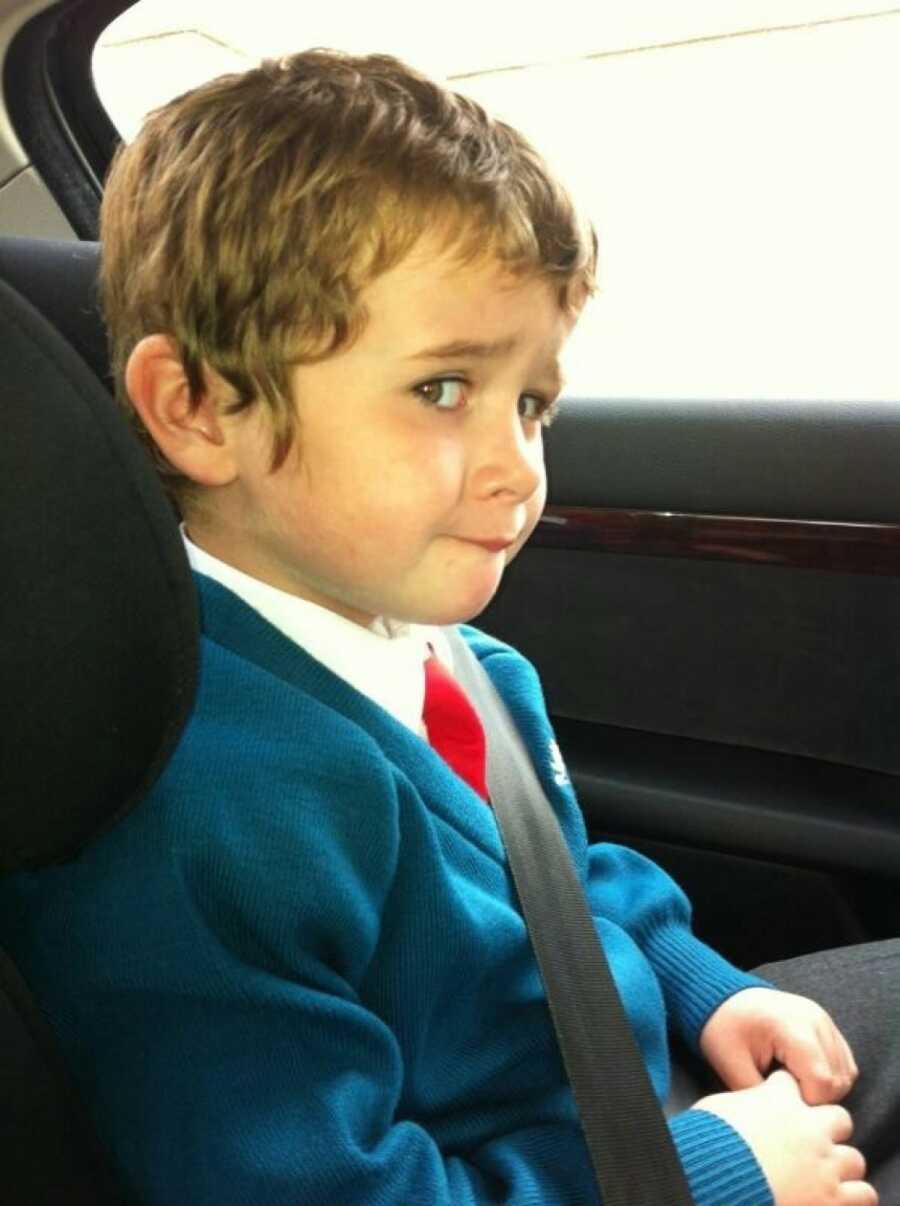 As Daragh got older, at times his behavior was out of control. We decided to build a sensory room for Daragh in our home… a place he could go to when the world got too much. As I said before, we would have done anything to help him. He loved his family so much. He was happiest when he was at home. He loved Christmas. He loved life. He used to say to me, 'I'm mommy's best boy ever.' He used to say to Paul, 'I'm Daddy's best friend.' Although his speech was limited, he was so affectionate.
In October of 2019, we all went on a much-deserved vacation to Spain! While on vacation, we noticed Daragh wasn't himself. He was off his food. He was lethargic but wasn't sleeping well. We thought he was coming down with something. But he still swam in the water and tried so hard to enjoy himself. Daragh had just turned 11 years old on this vacation.
When we got home, Daragh still wasn't himself. His face started to swell a little. It had a mottled look. We took him to the doctor 3 times that week. Nothing out of the ordinary was detected. The following Monday, we took Daragh to the hospital. The doctors in the hospital were amazing. They saw straight away that Daragh's lung was very badly infected. They suspected a bad form of pneumonia. Daragh was soon transferred to Templestreet Children's hospital. Here he was to have a drain put in his lung.
I took him down to the hospital to get this procedure done. I remember holding Daragh's hand and comforting him, telling him he was, 'Mommy's best boy ever.' He closed his eyes and I let go of his hand. I went back to his room with Paul. We sat there waiting and waiting.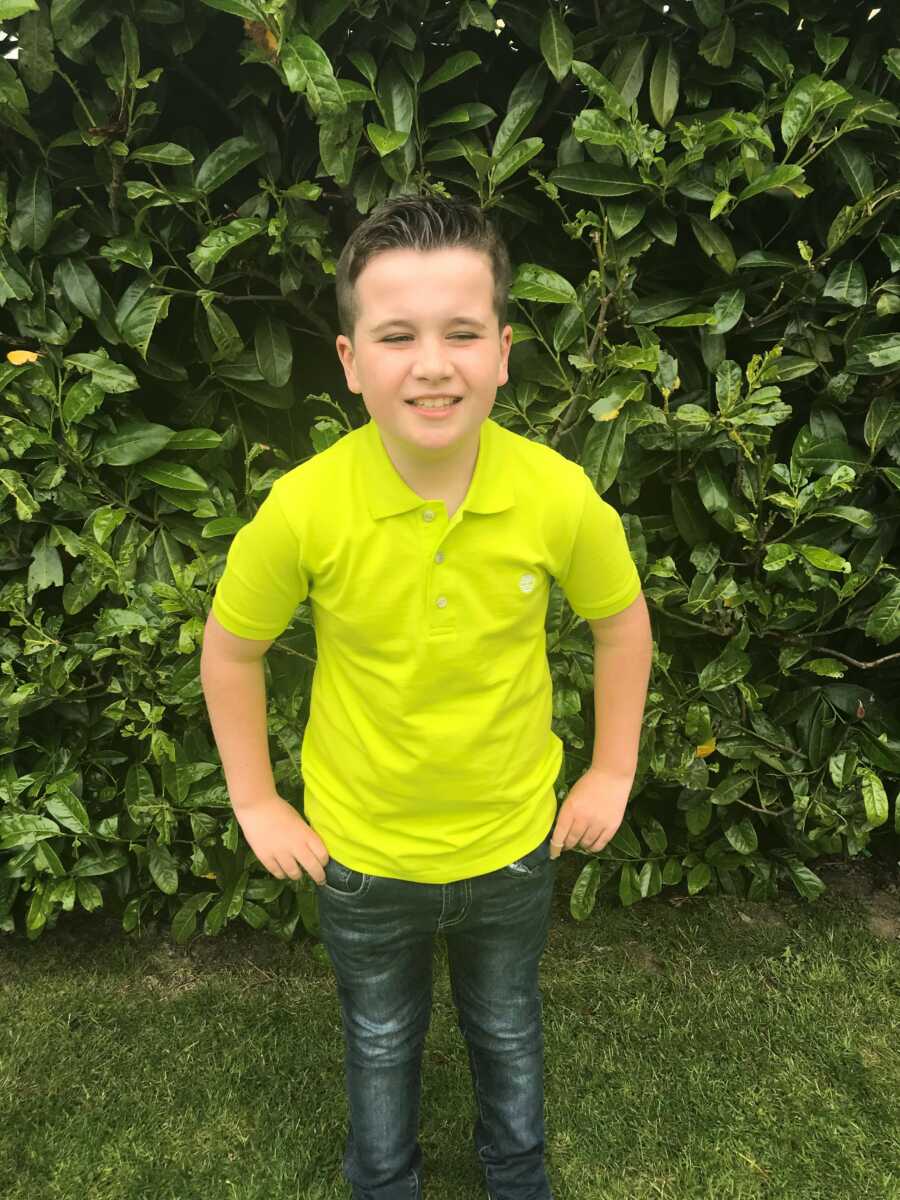 A doctor came, took us by the hand, and gently told us that Daragh didn't have pneumonia. He had cancer. A huge mass on his right lung, resting on his heart. He had Acute Lymphoblastic Lymphoma. We'll never forget that moment. Our world came crashing down. Daragh was the sickest little boy in Ireland. The location of the mass was the problem.
Daragh was transferred by special ambulance to the Crumlin's Children's hospital ICU that specializes in childhood cancer. Daragh spent 5 weeks and 5 days in ICU in a coma. The doctors and the nurses did everything they could. Paul andI stayed by Daragh's side. We talked to him. We sang to him. We tried to cuddle him but he had so many wires coming out of him, it was difficult to do so.
On the 24th of November 2019, our beautiful special boy passed away in the arms of the angels.
How could we be on vacation 7 weeks ago to this? We were and still are completely and utterly heartbroken. When you lose a child, you lose part of yourself. Part of us went with Daragh. The pain never leaves you, you just learn to live with the pain. The night Daragh passed away, I promised him I would continue to talk and educate people on autism. I whispered into his ear, 'I love you, mommy's best boy ever.' I sang the song Away In A Manger. Paul told Daragh over and over, 'I love you son.'
Ever since then, I have always spoke out about Autism. One Christmas when our elf on the shelf came home… I noticed Elf looked out of the corner of his eye… like Daragh did sometimes. So we decided our Elf had autism and we called him Duca, which was Daragh's very first word. Every day in December I post a video of our Elf portraying a trait of autism. It was a great success and Daragh was in all the newspapers with his Elf.
View this post on Instagram
View this post on Instagram
View this post on Instagram
Since Daragh passed, our hearts are broken in two. Paul and I lie awake for hours most nights, thinking of Daragh. We always say out loud 'why' or 'it's not fair' or 'my heart.' Whenever one of says this.. the other just knows. But I will continue to do our Elf videos in memory of Daragh. I honestly don't know where I get the strength from… Actually, I do. It has to be from our angel boy.
We have to continue living this life as best we can. We have 3 other beautiful kids and they need their mom and dad. We do so much in Daragh's memory. Recently, I've set up an Instagram page in Daragh's Memory called Daragh's Balloon Ride.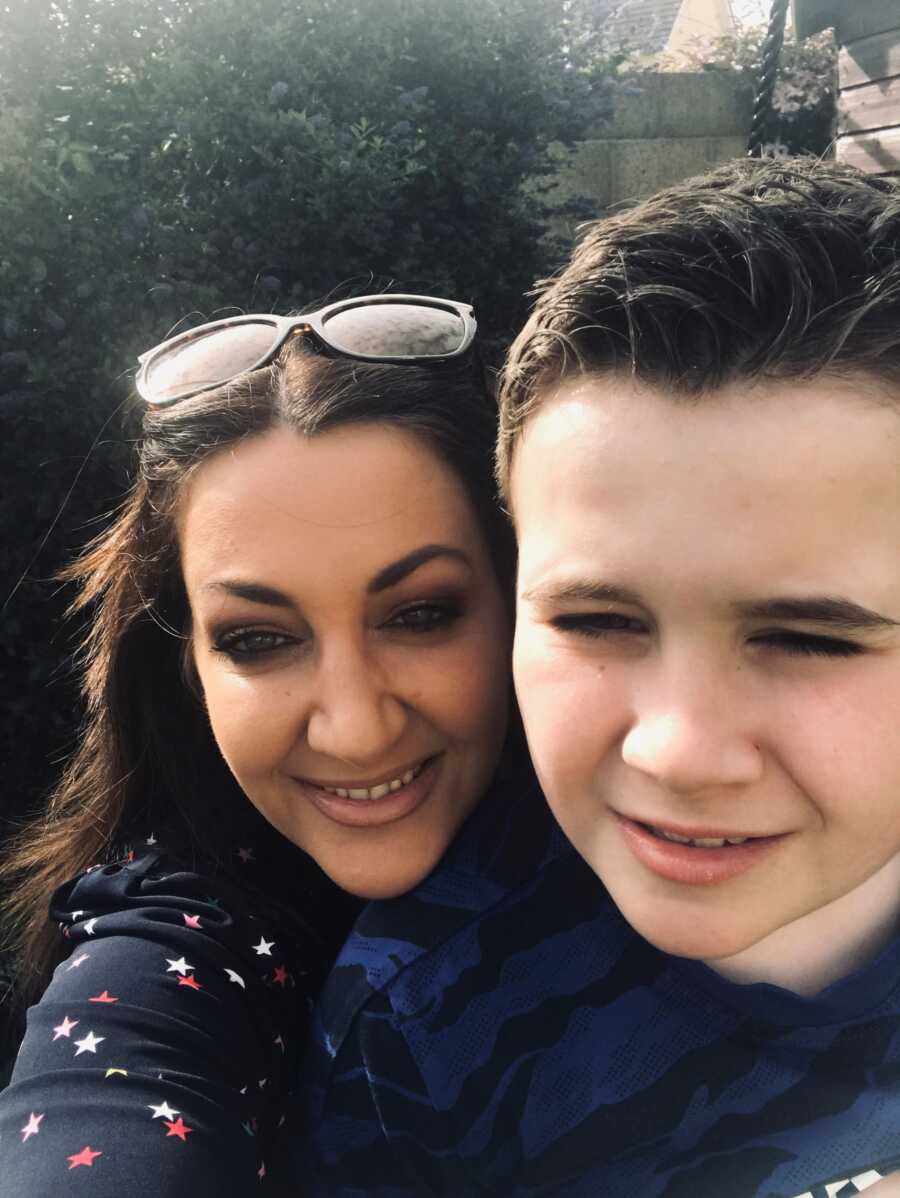 Daragh loved Peppa Pig. He was Peppa's number 1 fan. Before Daragh passed, we were supposed to go to Peppa Pig World with him. All Daragh wanted to do was go on Peppa's Balloon Ride. He never got to do this. Maybe when the pandemic settles, we'll go with our girls. But I talk on my Instagram page about Daragh, about motherhood, about Autism, about grief, and about life after loss.
Our lives have been turned upside down. But we will keep trying our best. We would rather live this life of pain than to never have had Daragh at all. We were blessed and the luckiest parents to have had 11 years of Daragh. He taught us so much. He taught us what love is."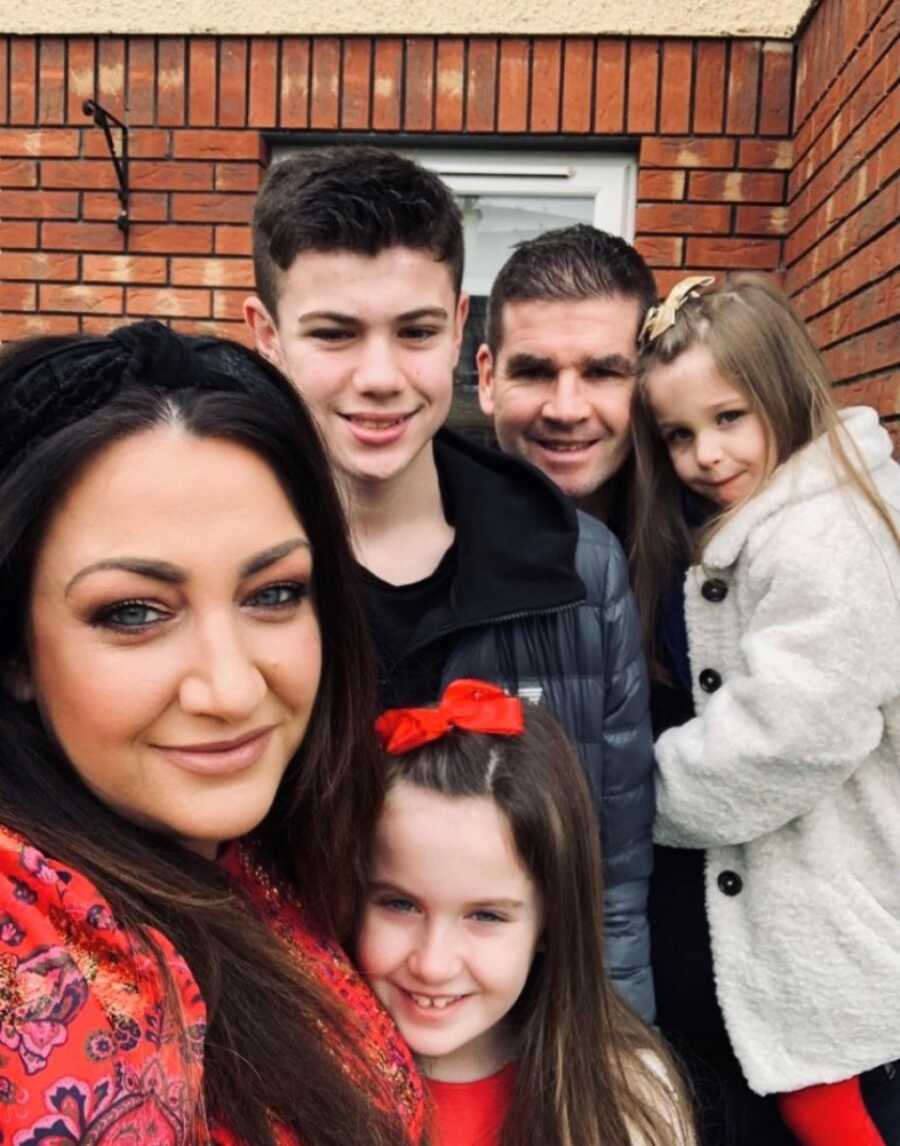 This story was submitted to Love What Matters by Colleen McNally. Follow her journey on Instagram. Submit your own story here, and subscribe to our best stories in our free newsletter here.
Read more stories like this here:
'What are your hands doing?' you asked, instead of inquiring about what she wants for Christmas.': Autism mama urges  'tis the season to spread awareness' after Santa makes fun of stimming
'No one stops the wheelchairs, the elderly, or those with physical markers of disability. Just our family.': Mom of 2 kids with autism shares PSA on traveling
'The entire night he gleamed from ear to ear.': Community rallies to include boy with autism, rare diseases in school marching band and make his dreams come true
'We couldn't think of a better forever home.': Old Navy gifts mannequin dog to 5-year-old boy with autism
Do you know someone who could benefit from reading this? SHARE this story on Facebook with family and friends.