"Well, today didn't go as we hoped, but it's in the hardest of times we learn the best lessons and feel the most gratitude.
Buffy was scheduled to have her teeth cleaned and removed today, but Dr. Mac had a gut feeling she needed to look at some lab work before putting her under anesthesia. She was right; Buffy showed signs of advanced kidney failure so anesthesia was not an option. As a family, we decided that the kindest and most loving thing to do would be to let her go before she lost her will to live and stopped eating and drinking.
I wouldn't have dreamed of leaving my son Robbie out of this decision or not allowing him to be part of the entire process, so I immediately went and picked him up from school. On the way there, he told me he wanted to be the one to hold her when she went to heaven. And of course, I gave him that honor. On the way home, I told him how proud I was of him for understanding the importance of caring for old animals and helping to make sure they never ever suffer.
This is what he said…
(Please note: Robbie was adopted from the foster care system after years of severe abuse and neglect.)
'I know how it feels not to be loved or cared for and I don't want any animal of mine to ever feel that way. It's only sad for us when they go to heaven. It's a happy day for them. Thank you for being proud of me. Are you okay, Mom?'
From the mouths of babes.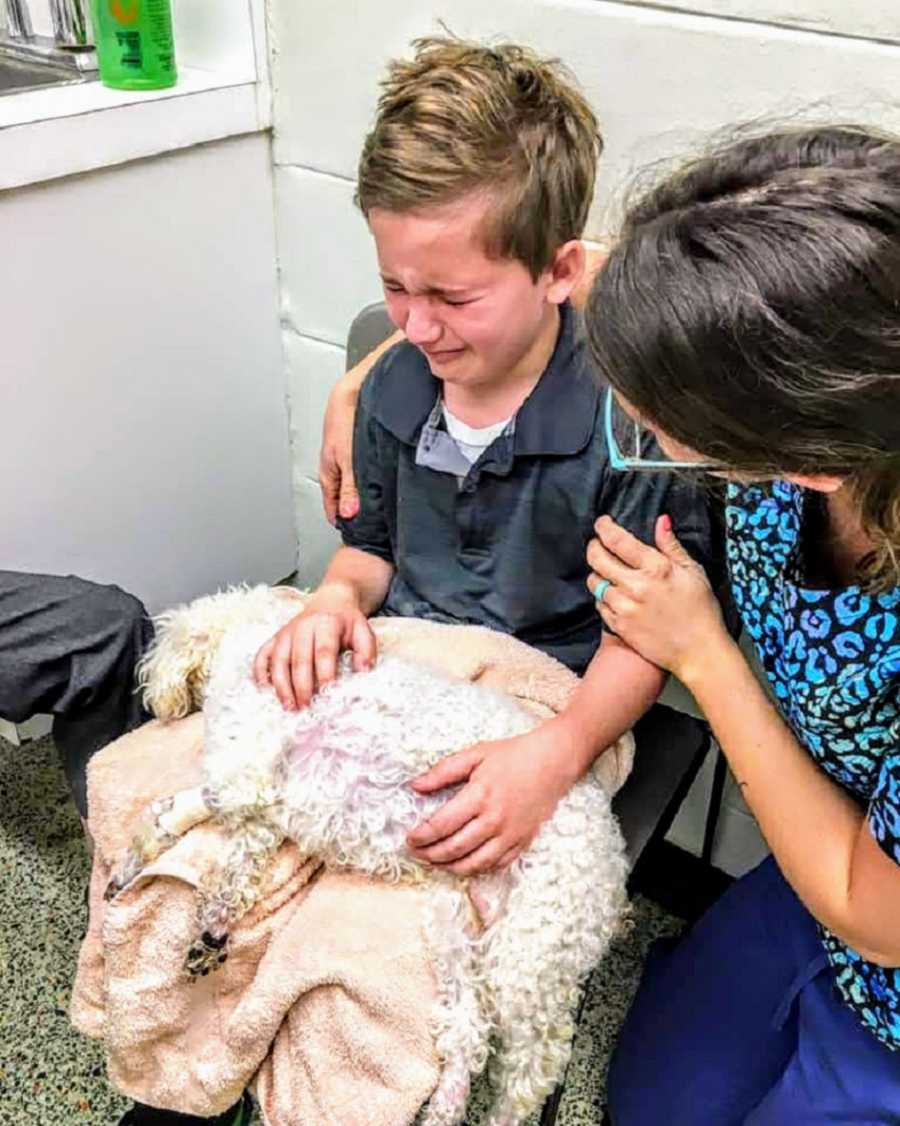 To give a little more context: We adopt senior dogs. Robbie LOVES adopting senior dogs. He is sadly aware the longer a child remains in foster care the less likely they are to be adopted. He told me once, 'If all you guys had wanted was a baby, you would have never gotten me.' He relates to our 'old people' (that's what we call our senior dogs) in much the same way. He has also reminded me on several occasions that it doesn't matter how long you have something for how much you love it. I asked him what he meant and he said, 'Well, you've only known me for two years, but you love me like it's been forever.'
Yes, my son is the coolest."
From podcasts to video shows, parenting resources to happy tears – join the Love What Matters community and subscribe on YouTube.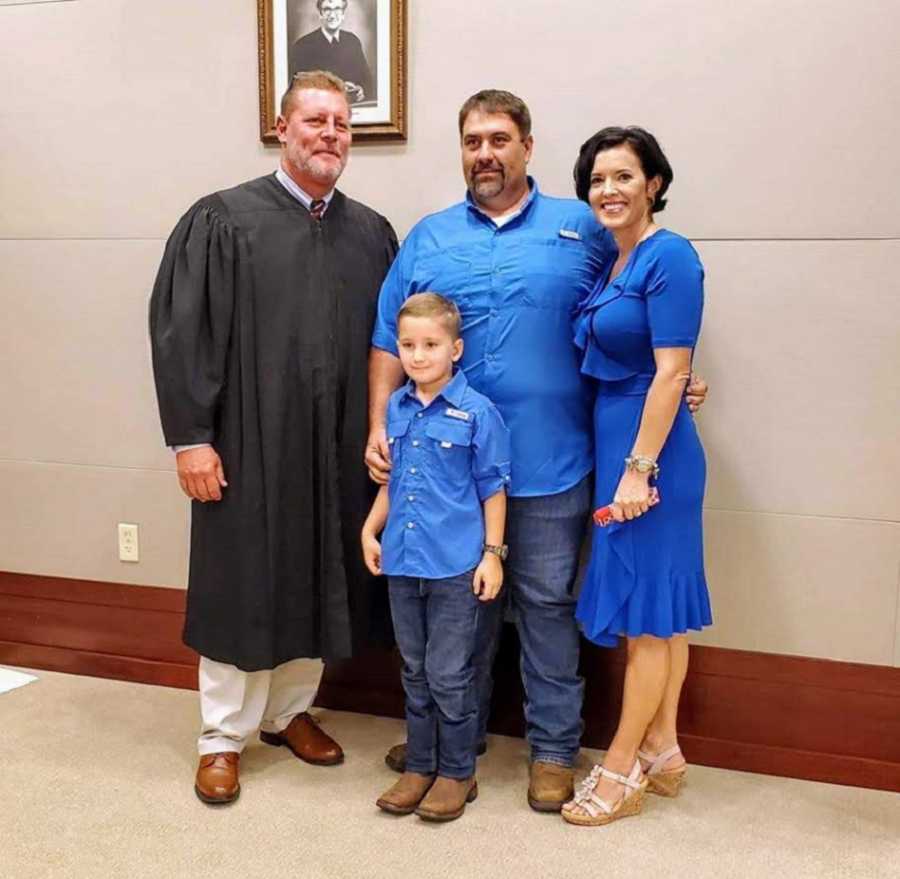 This story was submitted to Love What Matters by Maria Henry Gay, and originally appeared here. Submit your own story here and be sure to subscribe to our free email newsletter for our best stories.
Read more touching stories like this:
'Nobody loves me. Not even my mom.' He sobs, his belongings in a trash bag for the next foster home.': Social worker shares heartbreaking story of boy stuck in 'broken' foster care system
'What in the world are you doing?!' My son was about to chow down when I stopped him. 'I made myself dinner.': Foster mom shares heartbreaking story of son's trauma, 'we must not give up, our kids didn't'
'She looked directly into my eyes and placed her hand up as if to touch my son. This beautiful creature had me in tears.': Mom shares 'breathtaking' moment zoo orangutan 'supports, protects' her while breastfeeding son
Do you know someone who could benefit from reading this? SHARE this story on Facebook with family and friends.